Ways to Water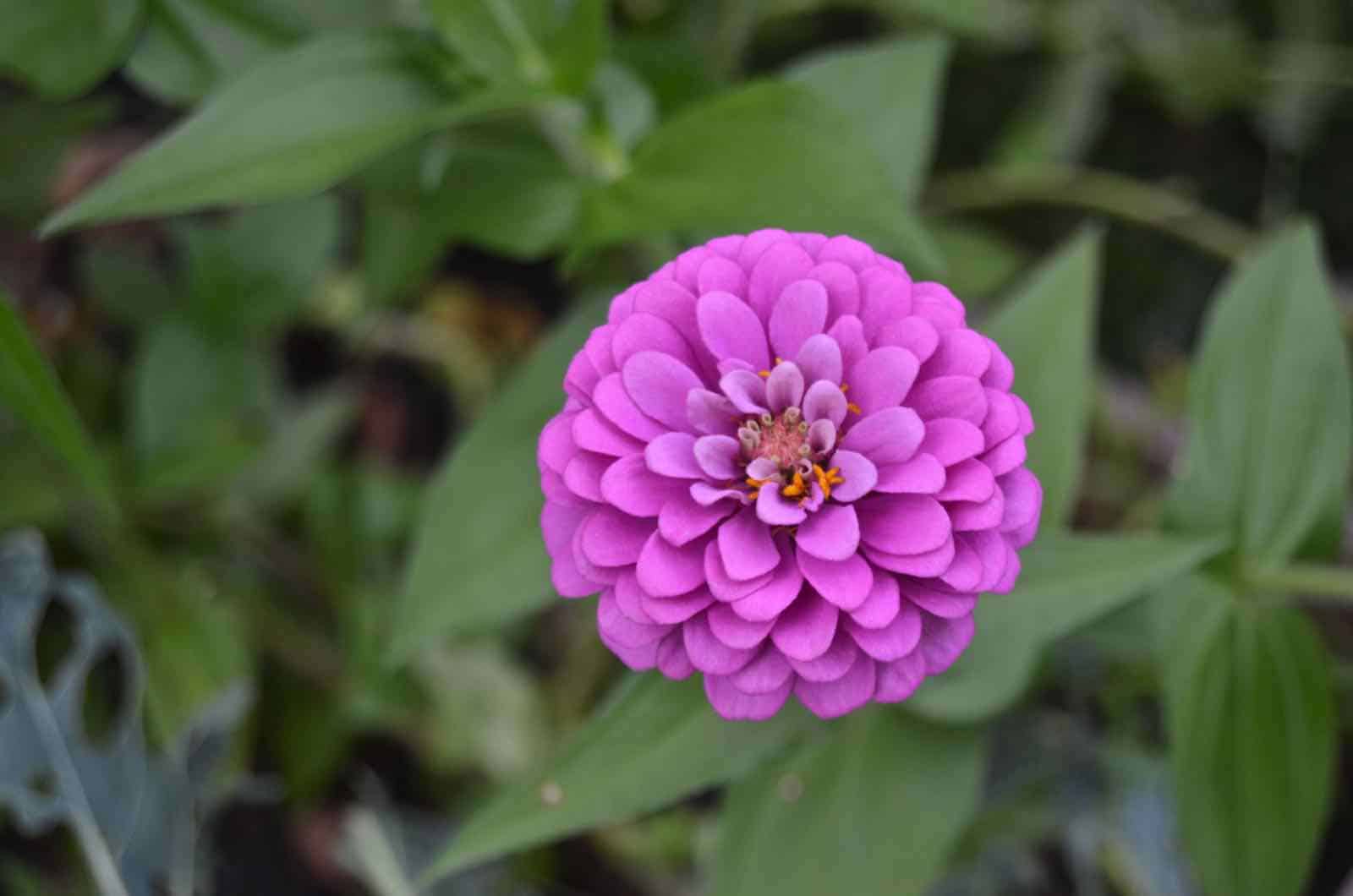 August in Connecticut means our yard is looking beat up. We don't have irrigation so watering is all on us. Which means… it doesn't get done. BUT… thanks to my friends at Gilmour, they're giving me a fighting chance! I've been able to water our lawn for the past week with EASE.
Disclosure: I'm partnering with Gilmour watering tools on this post, but all opinions and revived greenery are mine!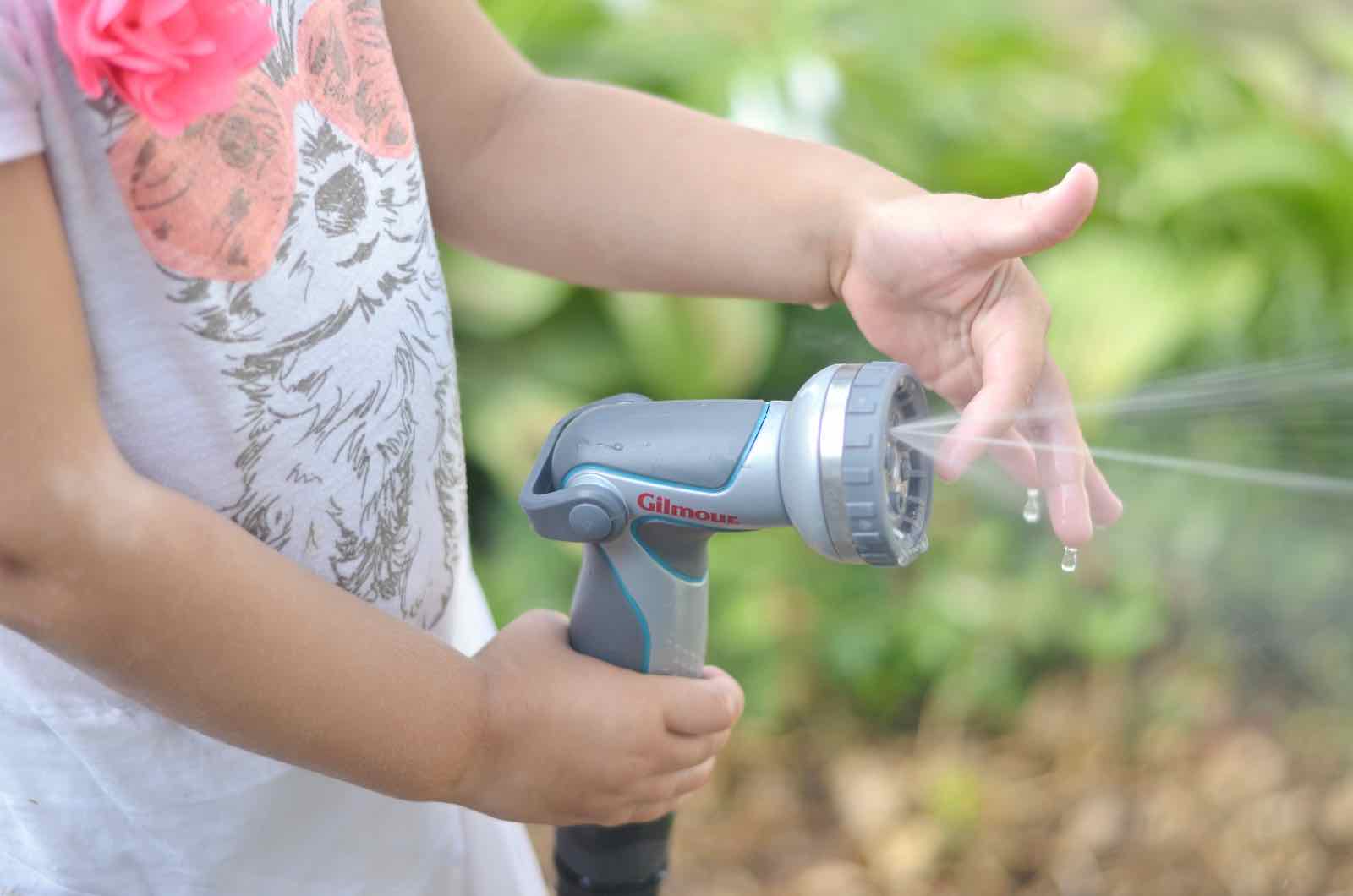 Here's the lay of the land out back at chez Smith. We have two outdoor spigots… one inside the fence and one outside the fence. The parts of the yard that need the most water could NOT be further from either of these spigots which is Pain in the Neck #1. Thankfully Gilmour sent a super durable heavy-weight hose that appears to be close to 3,000 feet long. But I may be a little off on that. (Turns out I was… it's 75 feet, but still!) Regardless. Out went our leaky hose with all the kinks… in came the 3,000 foot sturdy hose with EIGHT layers… that's really dang sturdy. Pictured: Flexogen® Super Duty Hose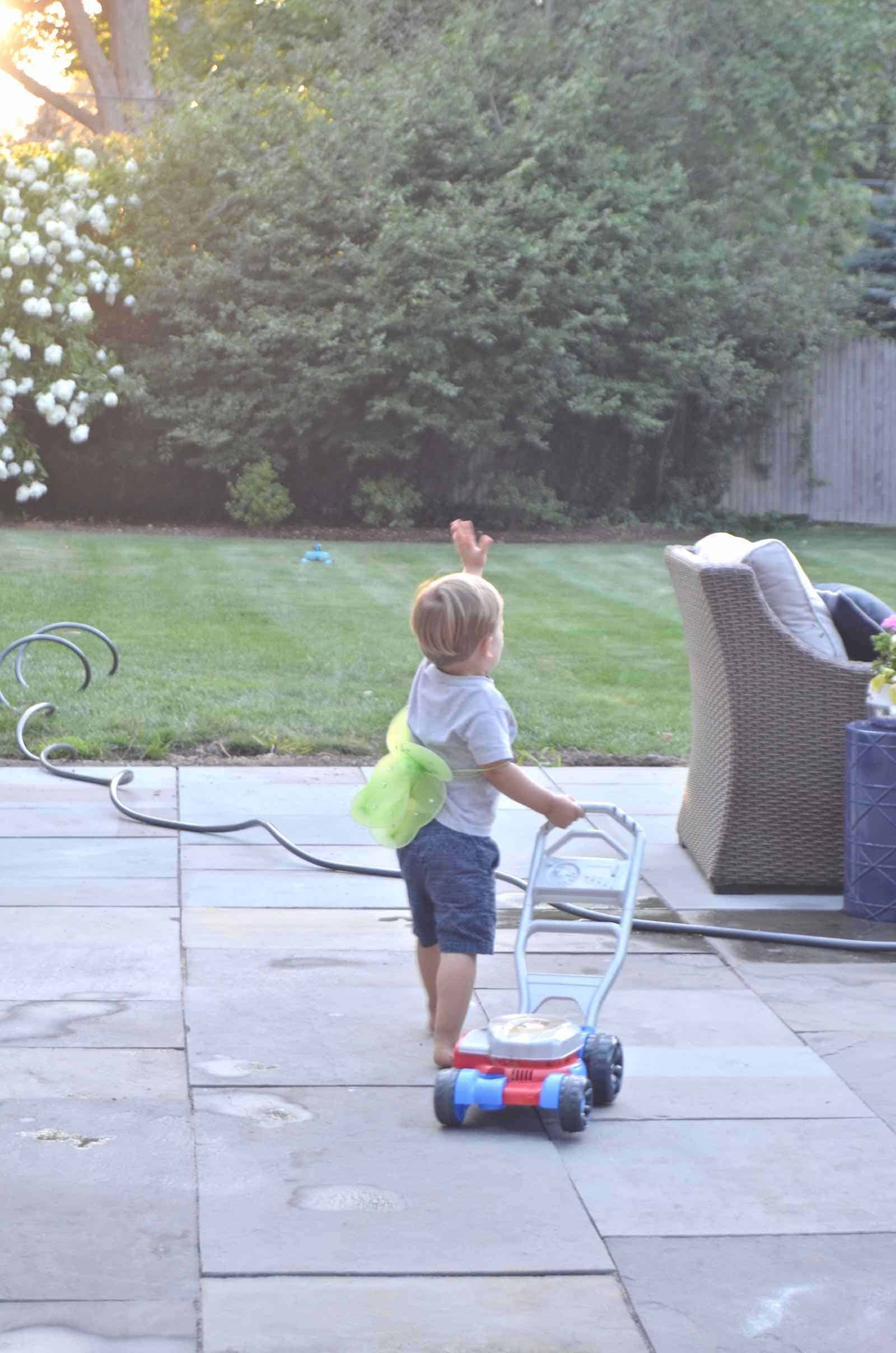 Pain in the Neck #2: I need to alternate between sprinkler and hand held squirty thing all the time to move from our grass and bushes to our patio planters. Wanna know a terrible job? Unscrewing things from your hose 4 times a day. Solution: these attachments come with those handy click in place kizmos so I don't have to unscrew everything. Pictured: Quick Connector Set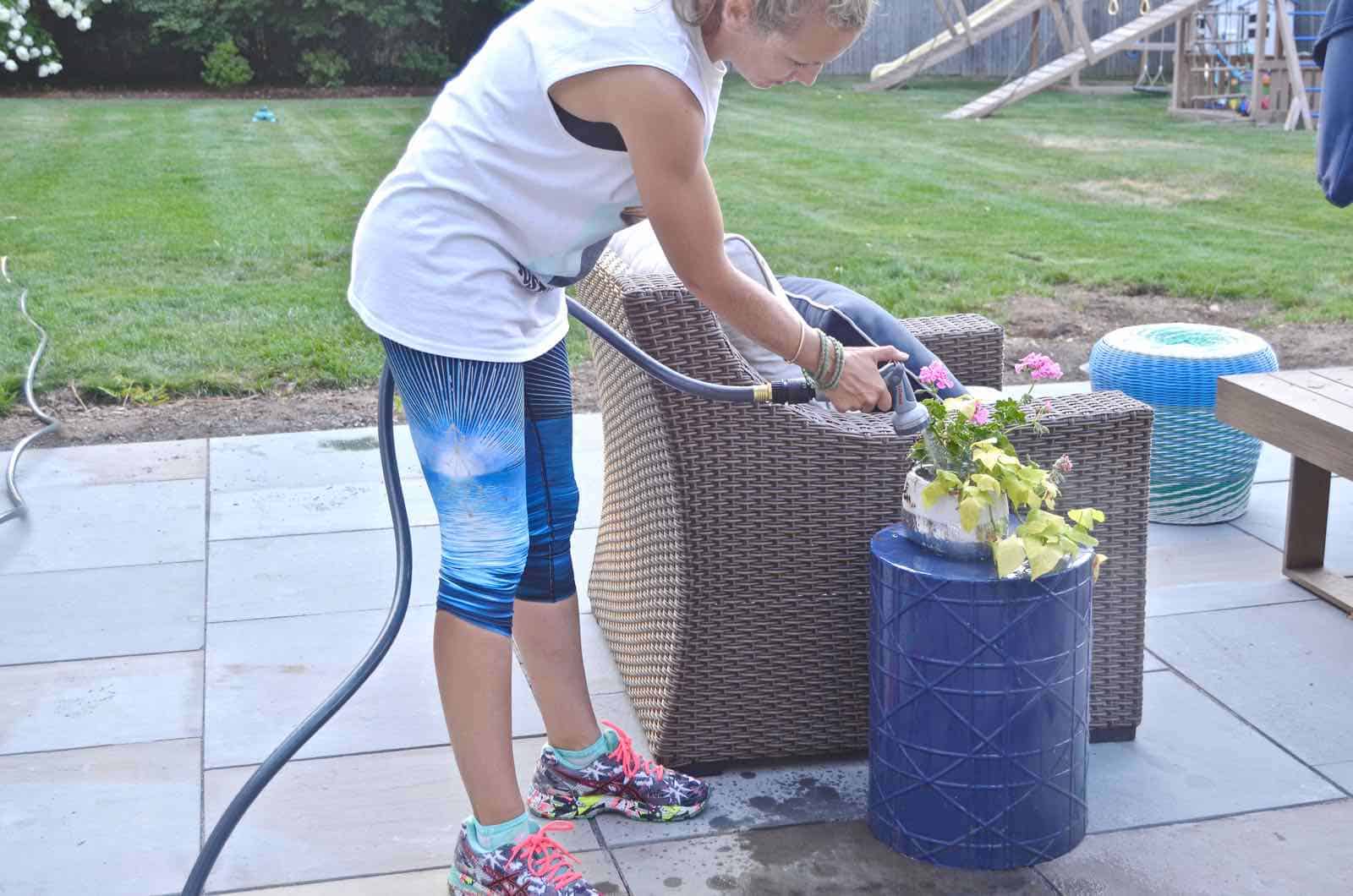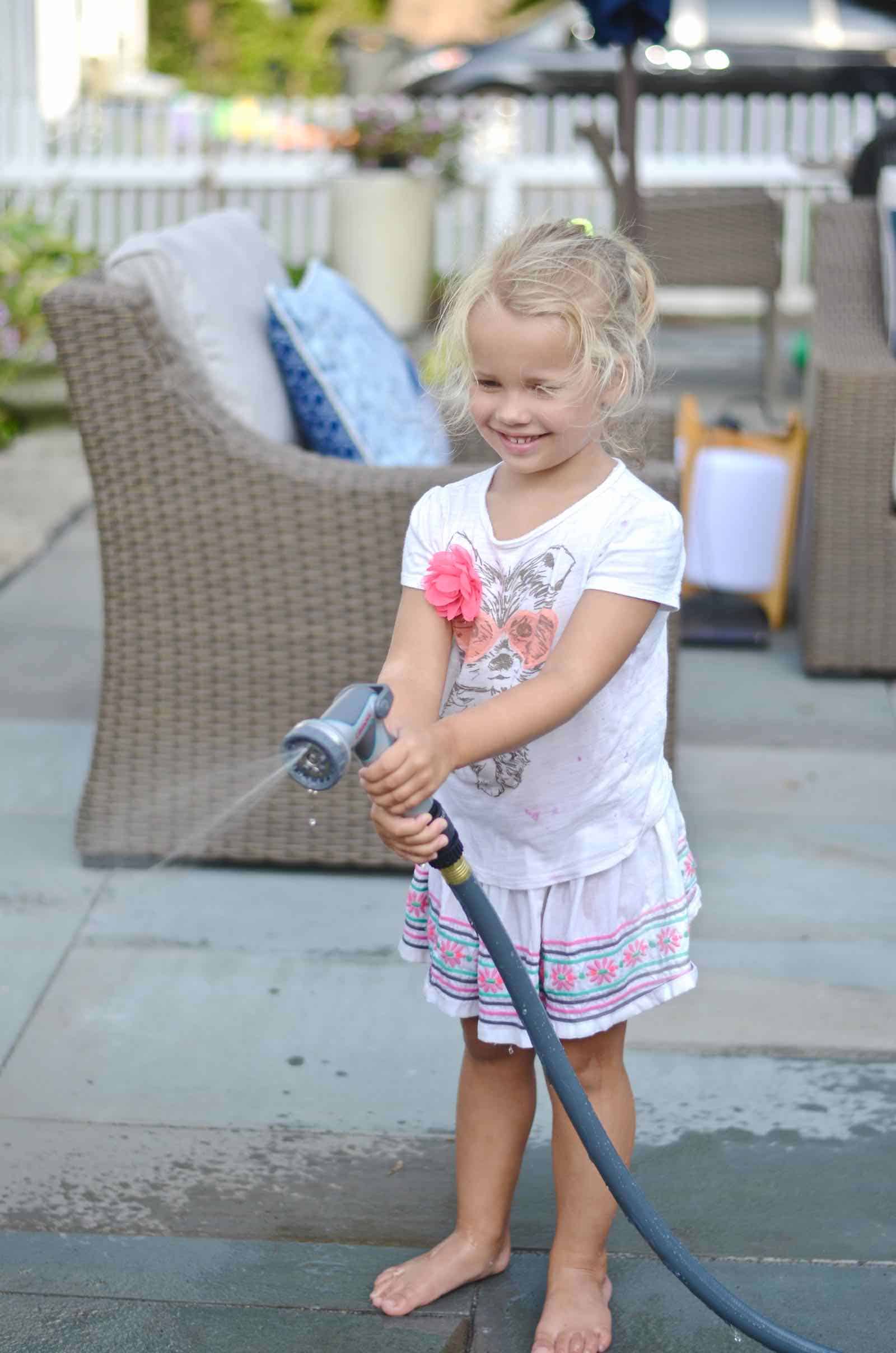 Pain in the Neck #3: Of our 4 old watering nozzles… 1 of them worked without spraying more water on me than the flowers. They all had settings that worked for our larger pots, but I always felt like I was power washing the smaller more delicate pots with the gentle setting, so I was thrilled to discover a super light option on the Gilmour nozzle. Means my tiny pots don't get destroyed and it also makes things like filling watering cans much easier! Obviously it also has 7 other settings too along with a thumb control. Pictured: Thumb Control Watering Nozzle.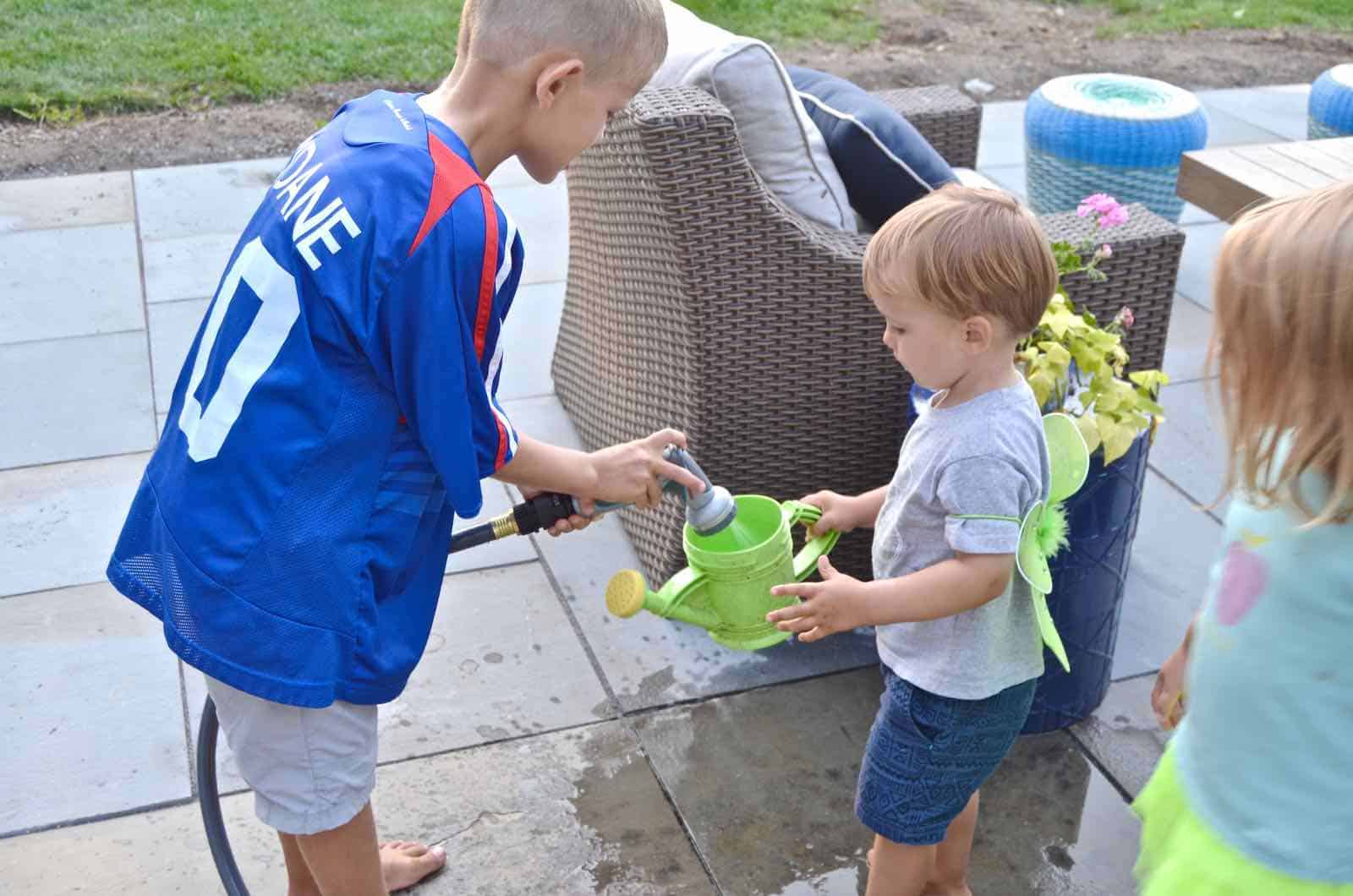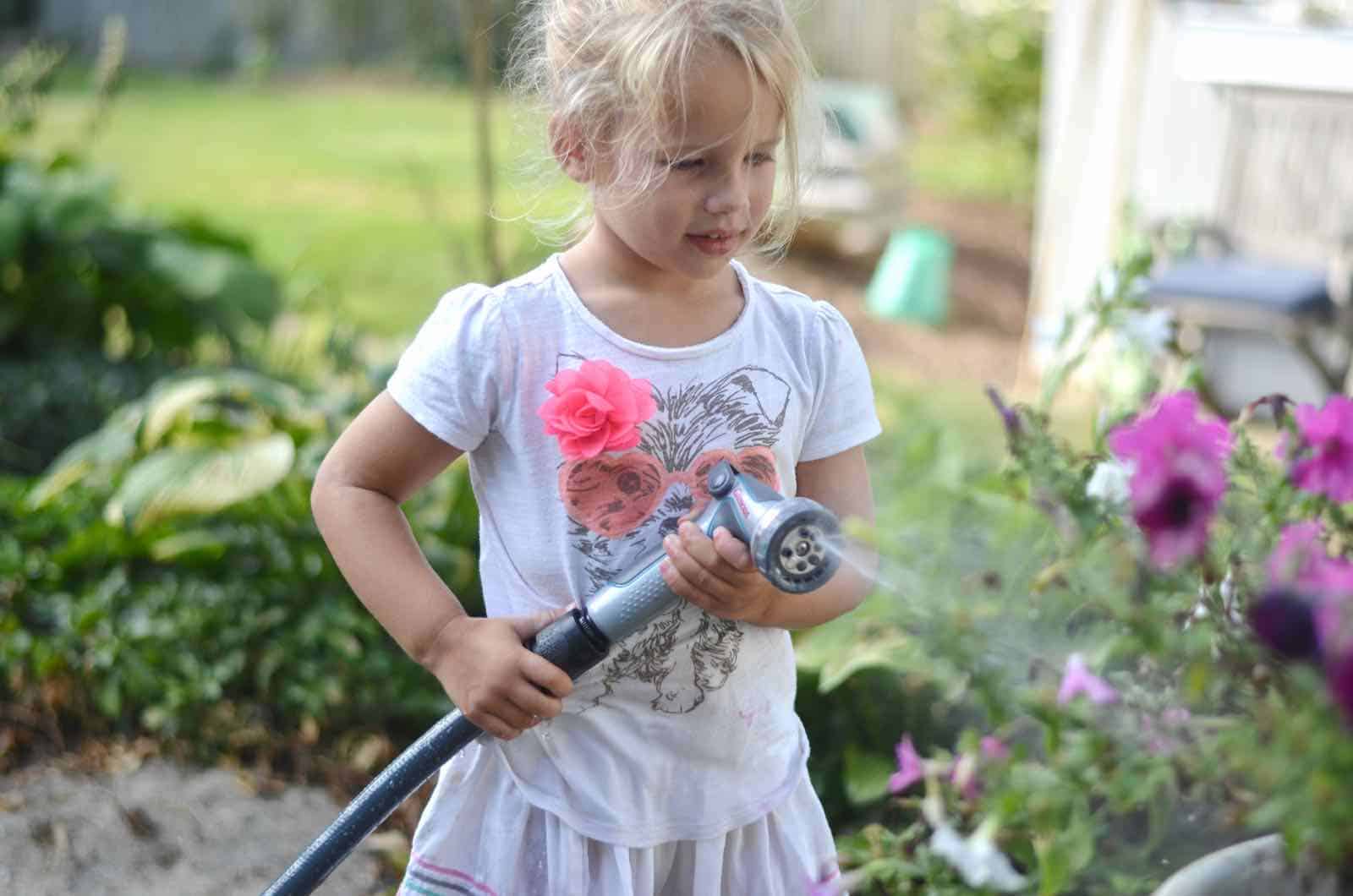 Pain in the Neck #4: Coverage. We had one of those fan sprinklers before. You know the ones… they go back and forth. And back and forth. Ultimately this meant I had to move it around the yard like 12 times to water everything. The circular sprinkler I was sent covers close to a mile. Again… I may be slightly off one this, but I'm probably close. (Update: I read the specs on this… 86 feet in diameter coverage! Also… not for nothing, lifetime warranty for ALL of these… whoa!) Pictured: Pattern Master® Circular Sprinkler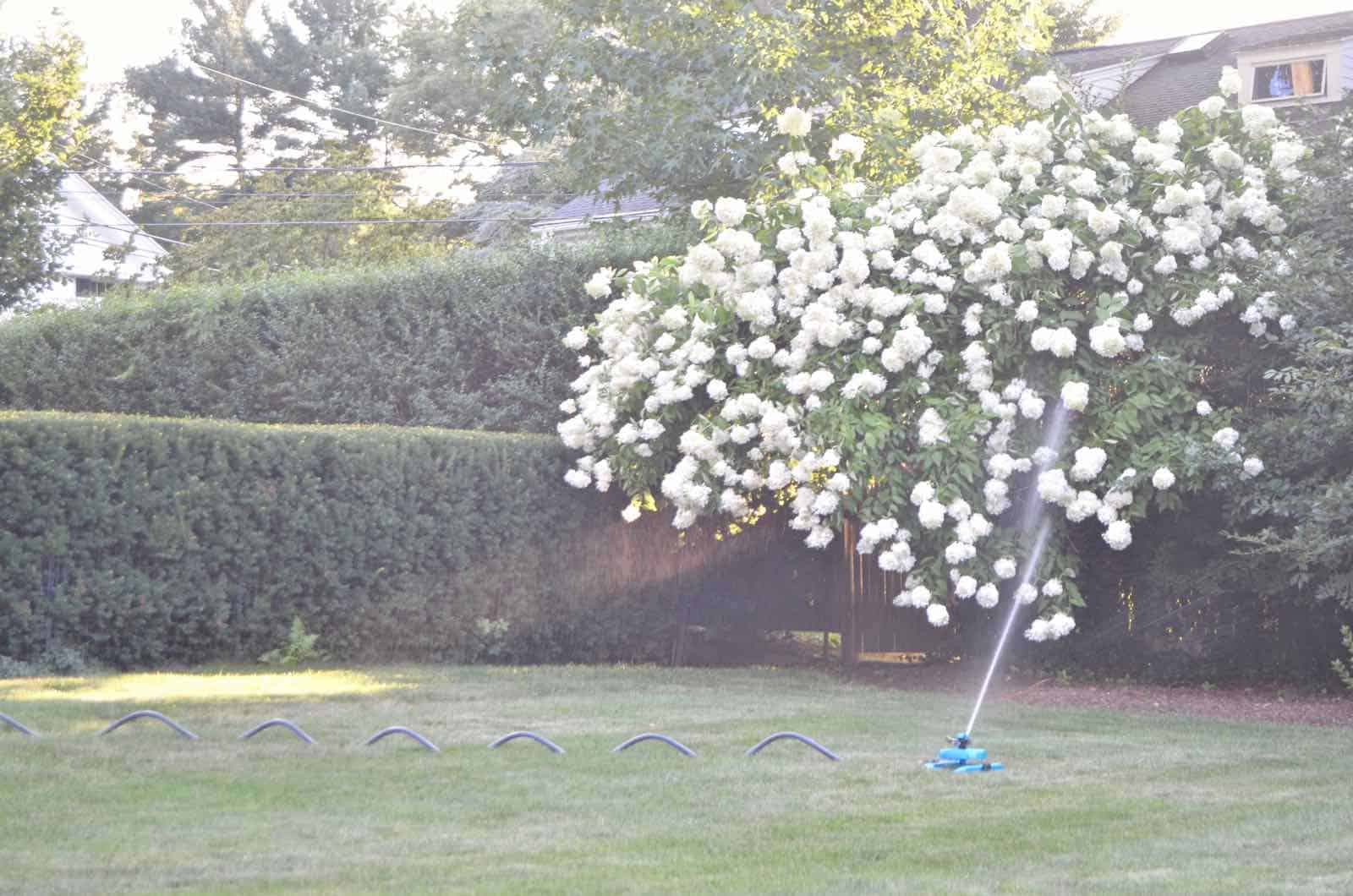 We've been away for a week so sadly the yard isn't looking great, but these watering tools are certainly helping matters. Now to keep all my house plants alive? Yeesh…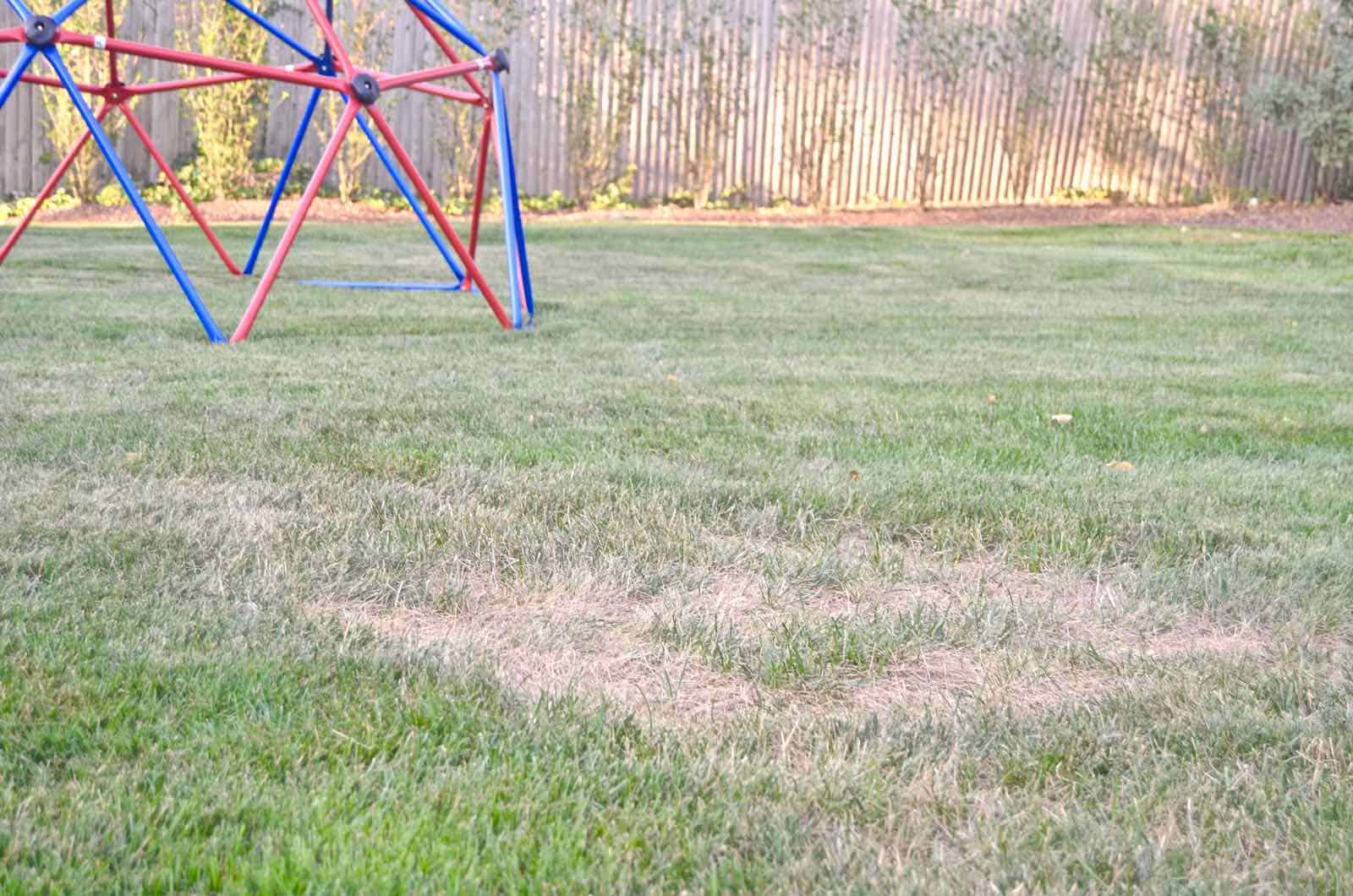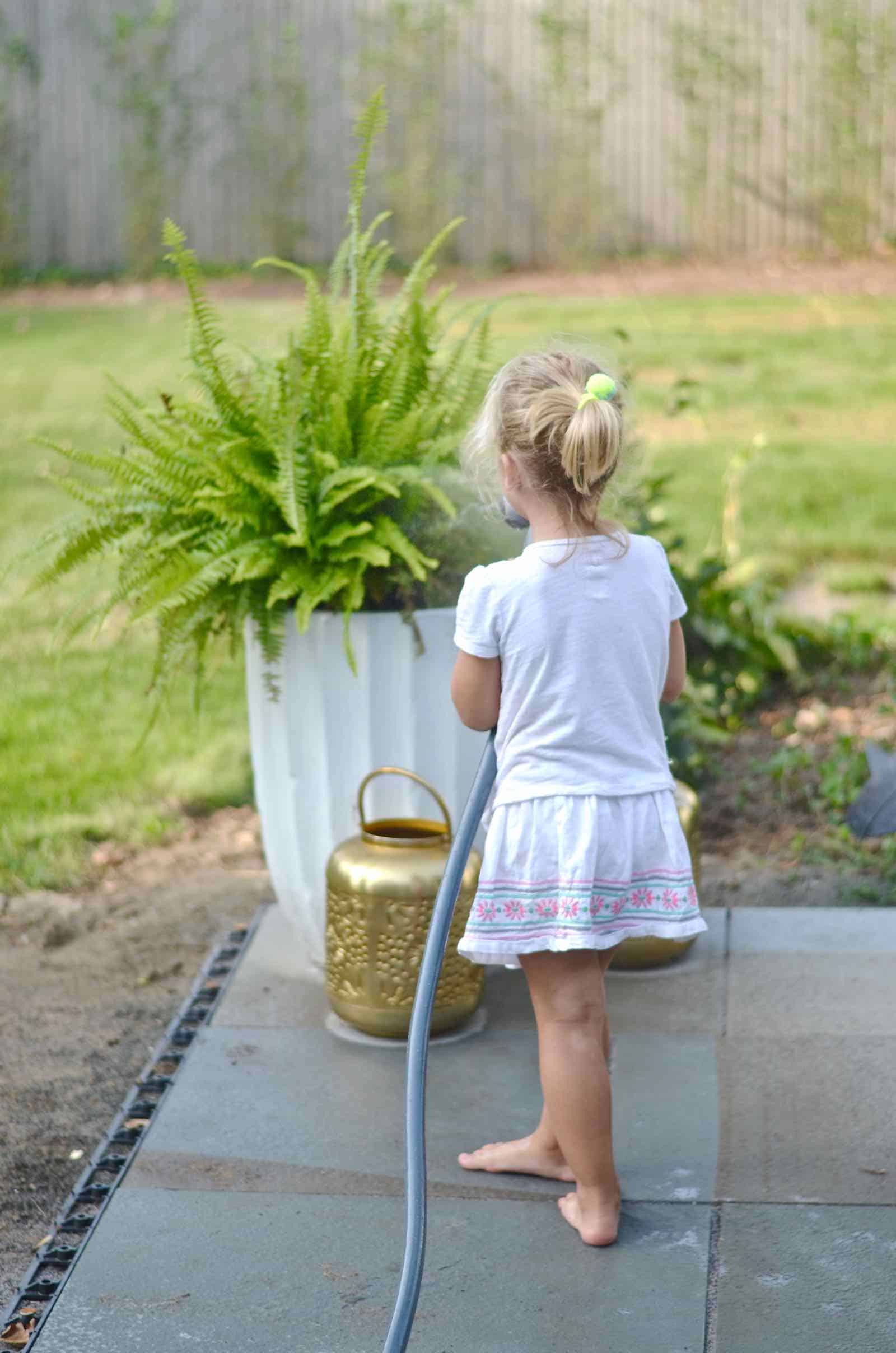 How are your yards looking these days? Are they dry and brown or do you have a secret watering fairy to come and keep things watered?? Good news is that I have TWO! How sweet are these helpers?!