Colorful Bathroom Plans- One Room Challenge Week 1
Psssst… this post *might* contain affiliate links: see my disclosure here.
3rd Floor Bathroom Vision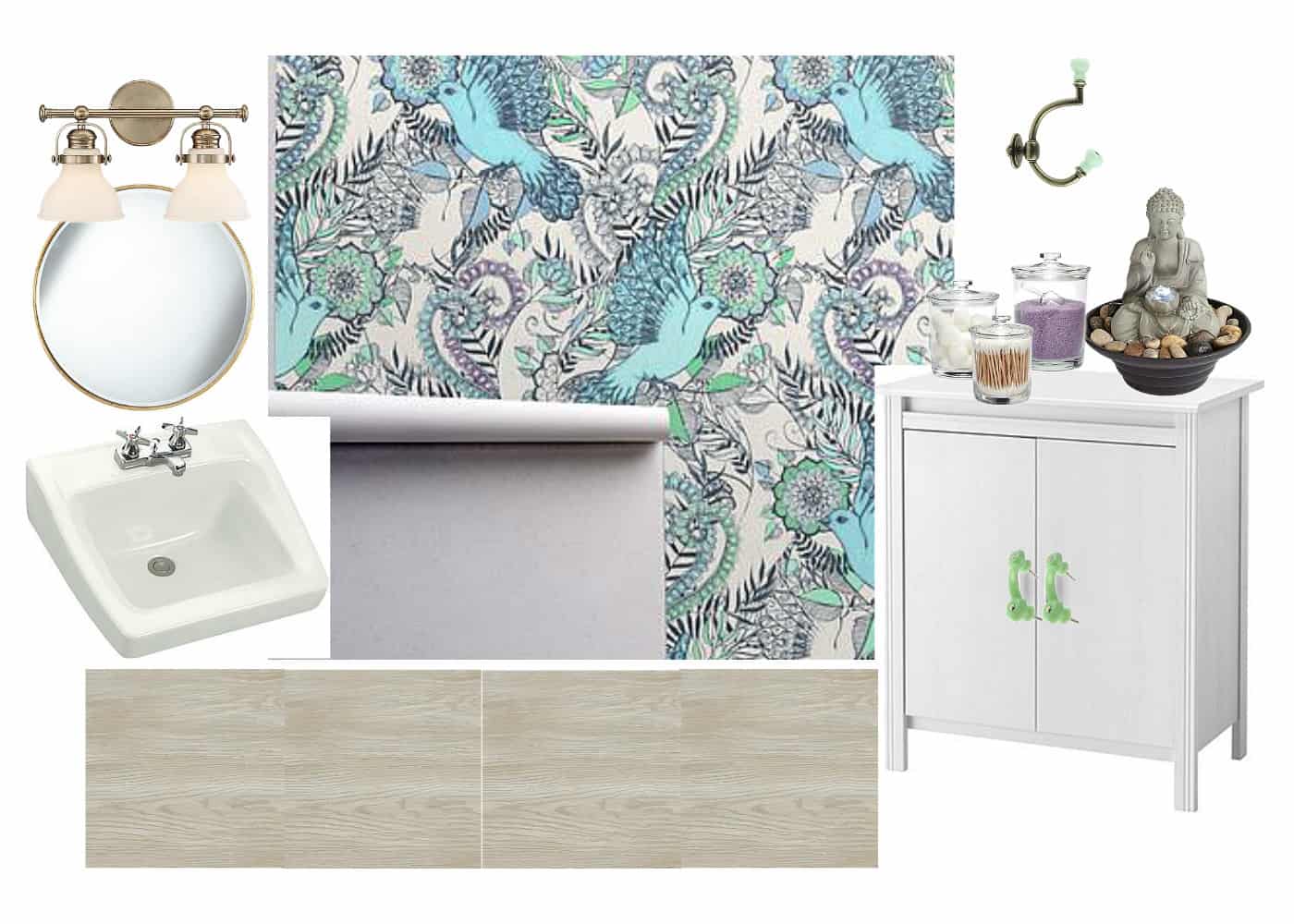 I blame Siri for this, but apparently it's October. Specifically October 4! Which means… another round of the incomparable One Room Challenge! To get you all up to speed… here's the deal. Linda from Calling It Home started this lark and it's a chance for DIY/ Decor bloggers to makeover an ENTIRE room during a 6-week stretch and link up each week to share their progress! It can be both overwhelming and motivating and its so fun to see what everyone chooses to take on! I'm planning to take on our 3rd floor bathroom!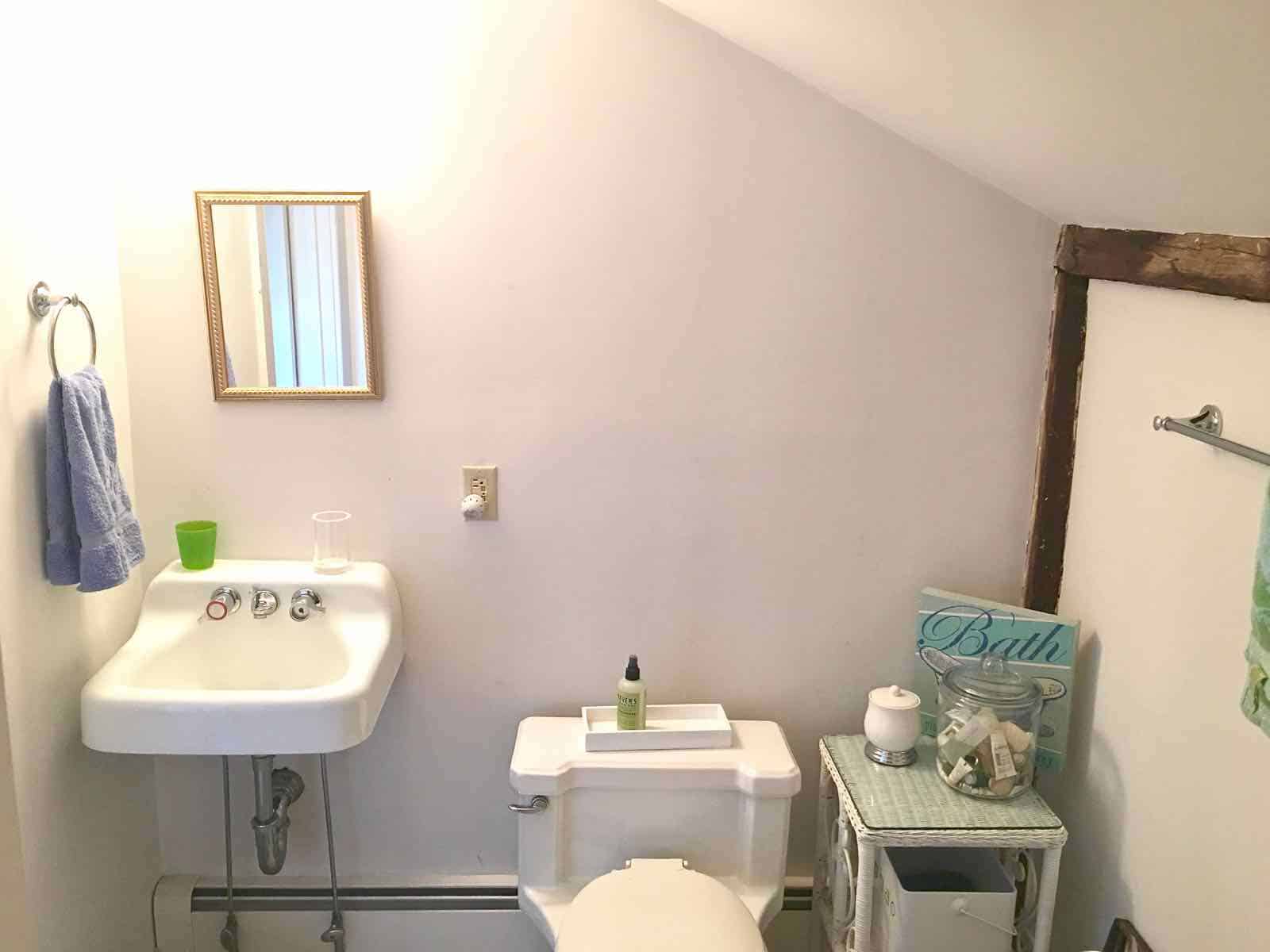 Our third floor is a converted attic that we use for a guest room. There's probably someone sleeping up there 21 nights a year so it's hardly a busy spot, but as you can see, the bathroom is dated-amundo.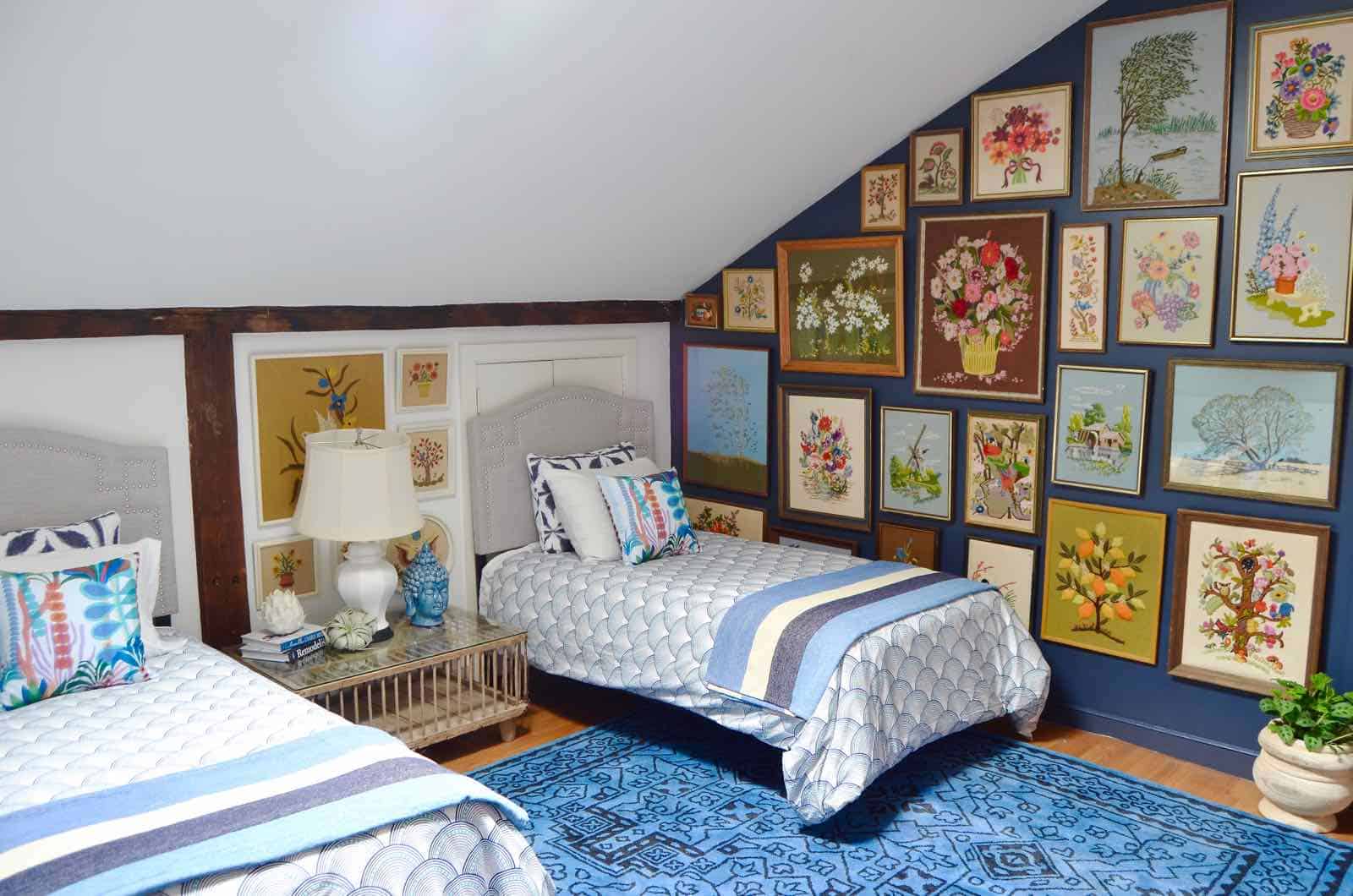 Our budget for this makeover is about $5. In a Publisher's Clearing House world, I'd pull out the shower, re-tile the floor, move around a wall or two and bang out a skylight. But since no giant checks are lurking and our historic district commission won't allow skylights, here's my plan.
1. Wallpaper.
Yep. Big bright bold. These are all different ones from Spoonflower that I loved… Thoughts?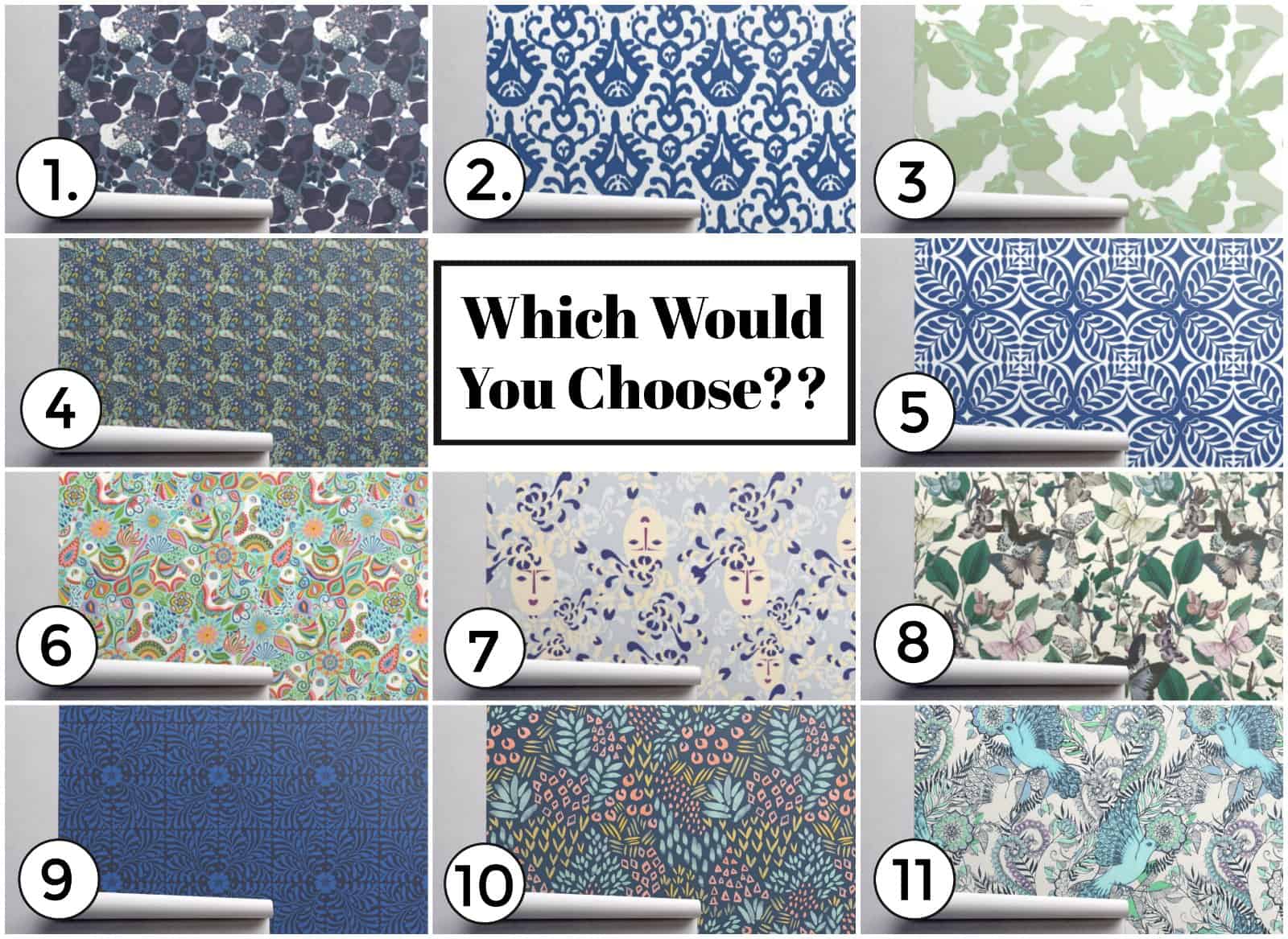 2. Lighting.
I'm not sure I could find a more dated light fixture if I tried, so bye bye light… I'm torn between these lovelies from Lamps Plus… which do you like????

3. That floor.
For a hot second, I considered tile. But then I realized that I'd have to maneuver the baseboard heaters, the toilet, the subfloor… at the time of publication, I'm thinking I'll just paint it. But I have 5 weeks to change my mind so don't hold me to this.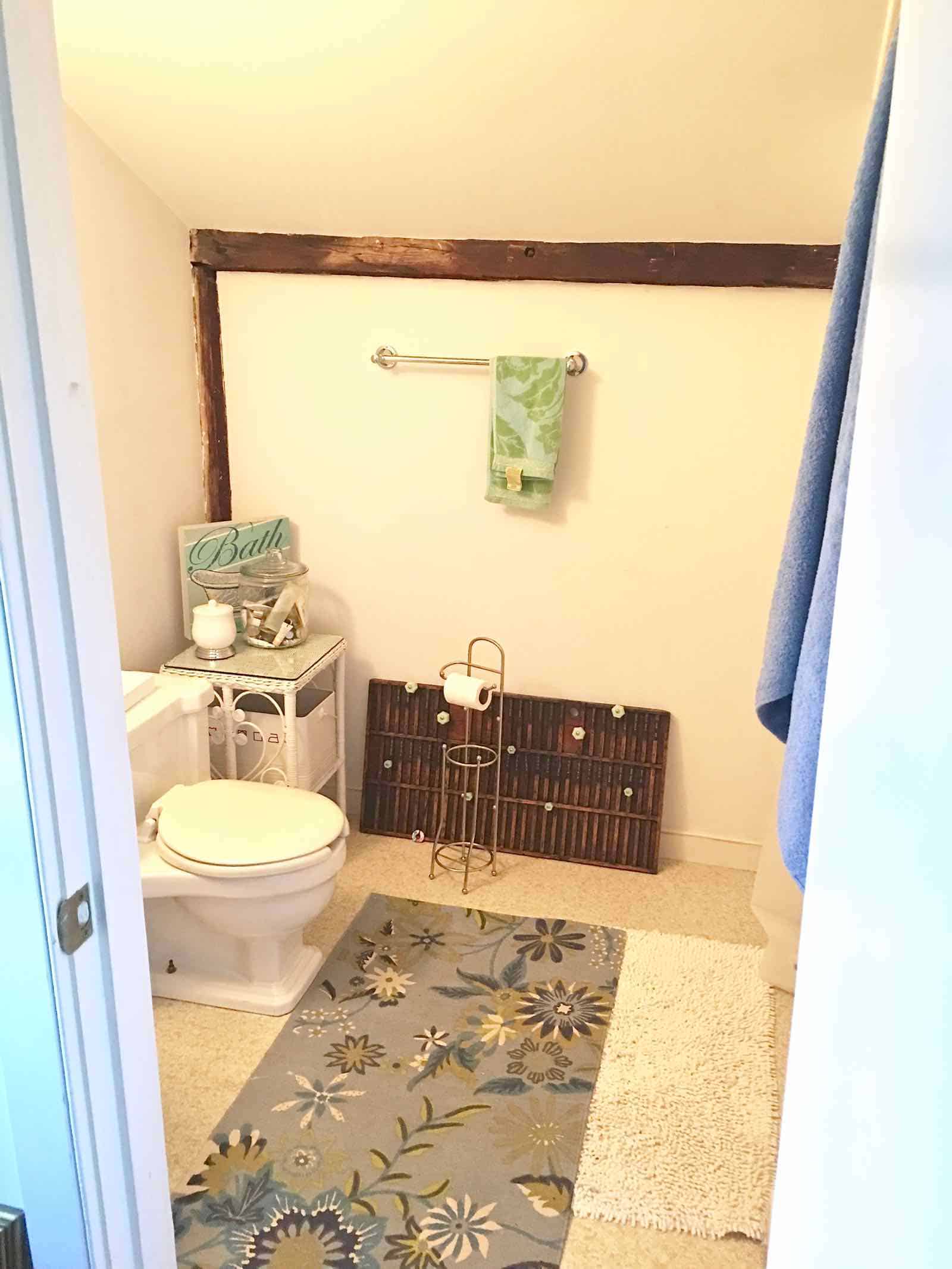 4. Styling!
The space needs a better table and some artwork and linens, etc. That's the easy part of any room makeover, so stay tuned for all of this!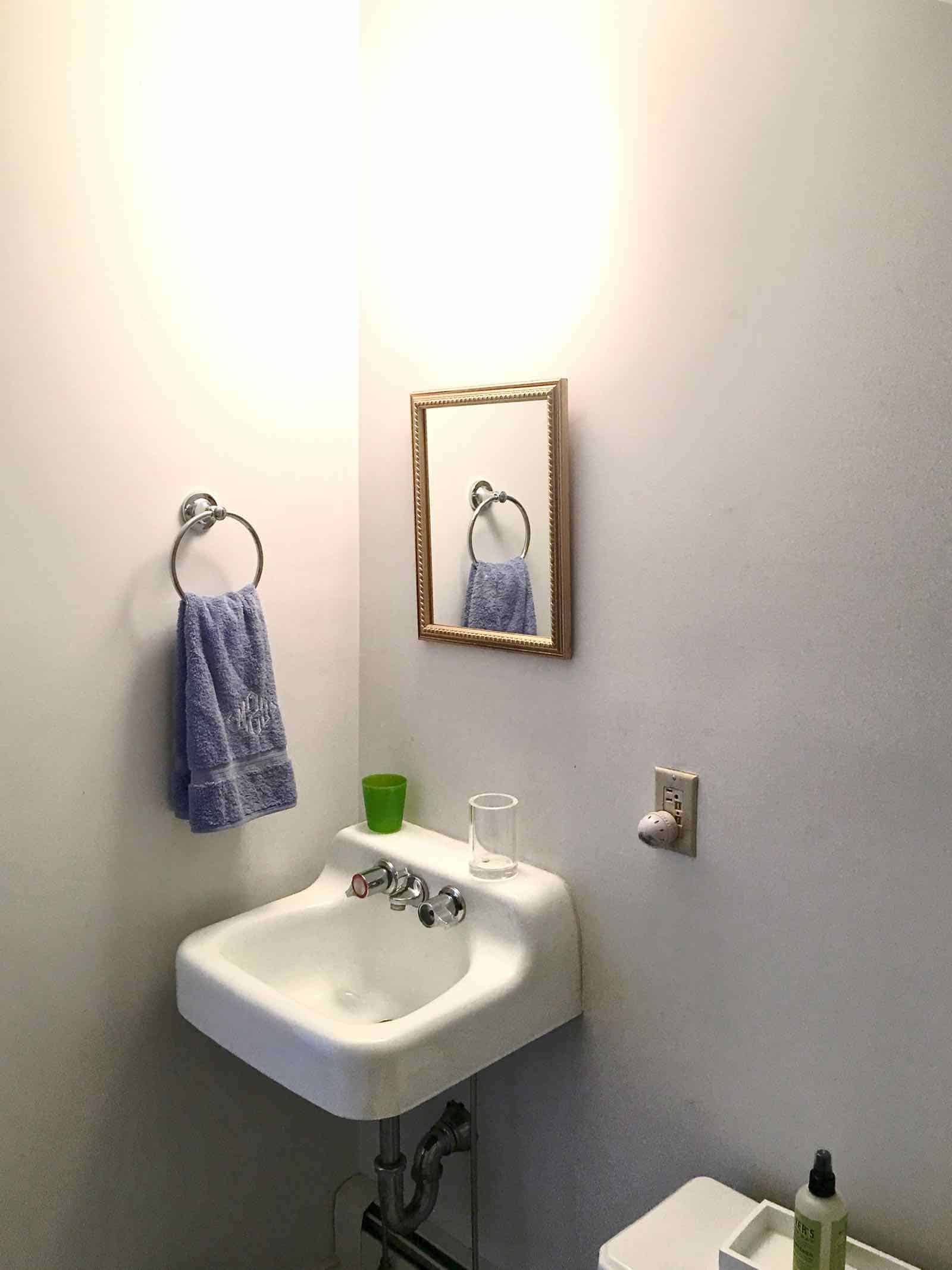 I mocked up a couple different spaces! The first is up top, and the second is below!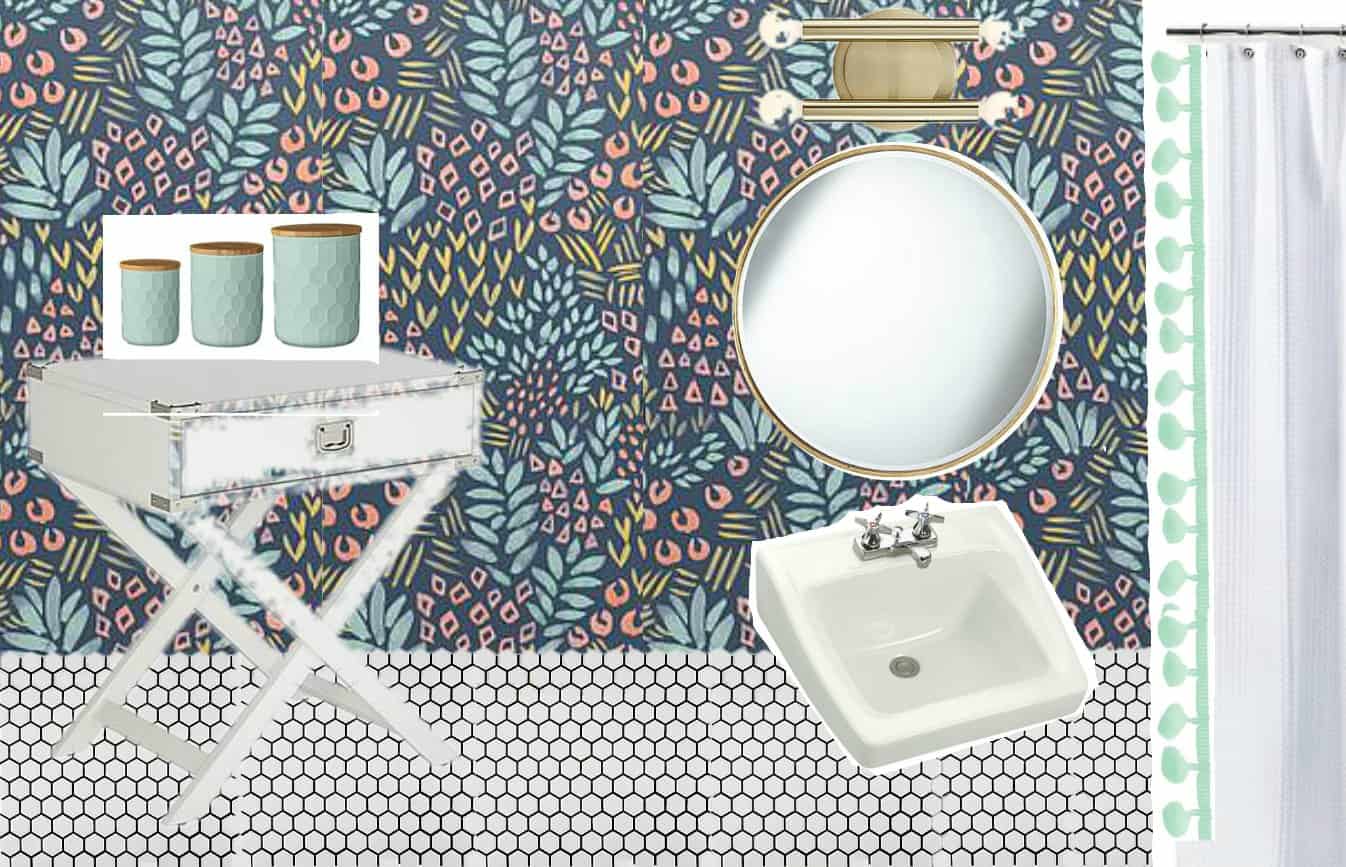 Which would you choose? Are you participating or following along or just eating your cookie dough without a care in the world?! No judgment here… this is safe space and all are welcome. Ha! Make sure to click around and visit all the other talented bloggers!