Turn Wire Baskets into a Colorful Woven Centerpiece
Psssst… this post *might* contain affiliate links: see my disclosure here.
Woven Yarn Fall Centerpiece
I turned these traditional metal storage basket into these colorful woven fall centerpieces and I love them!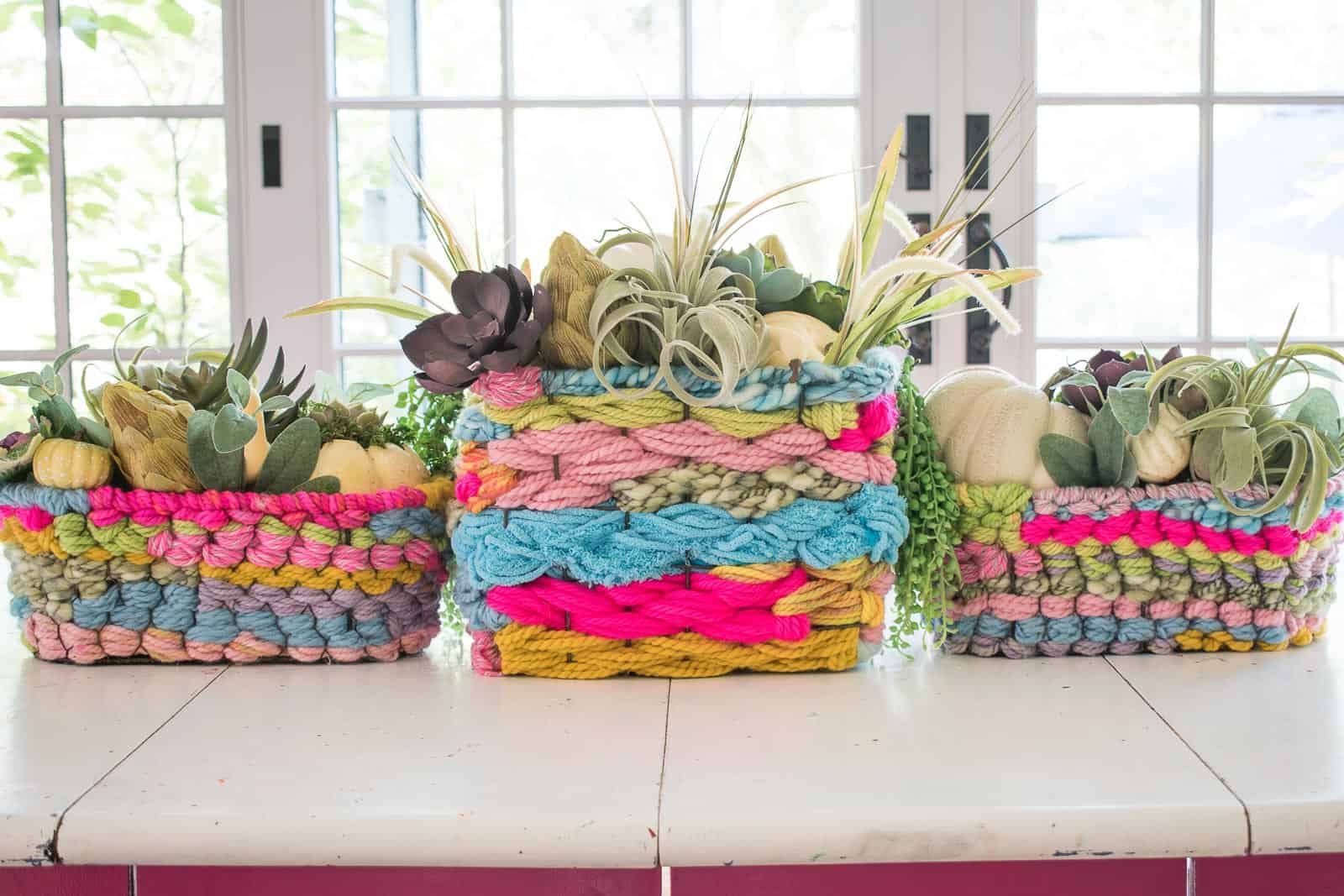 Confession: I LOVE fall, but I always struggle a bit to decorate around it. The colors are SO lovely, but they SO don't fit into my color pallet. This year I've decided to say 'the heck with' the traditional 'fall' colors, but I'm bringing in autumnal textures and foliage. When I think of fall, I always thing of chunky knits so what better to work with then… yarn. Lots of colorful glorious yarn. (Full materials list at the end of this post.)
I promise… this is beyond easy (which is kind of my m.o. when it comes to projects). The trick to this project is finding a basket with an open weave and then gathering an array of fun yarn with various textures. I used both baskets with smaller weaves and then one with a larger weave for the middle.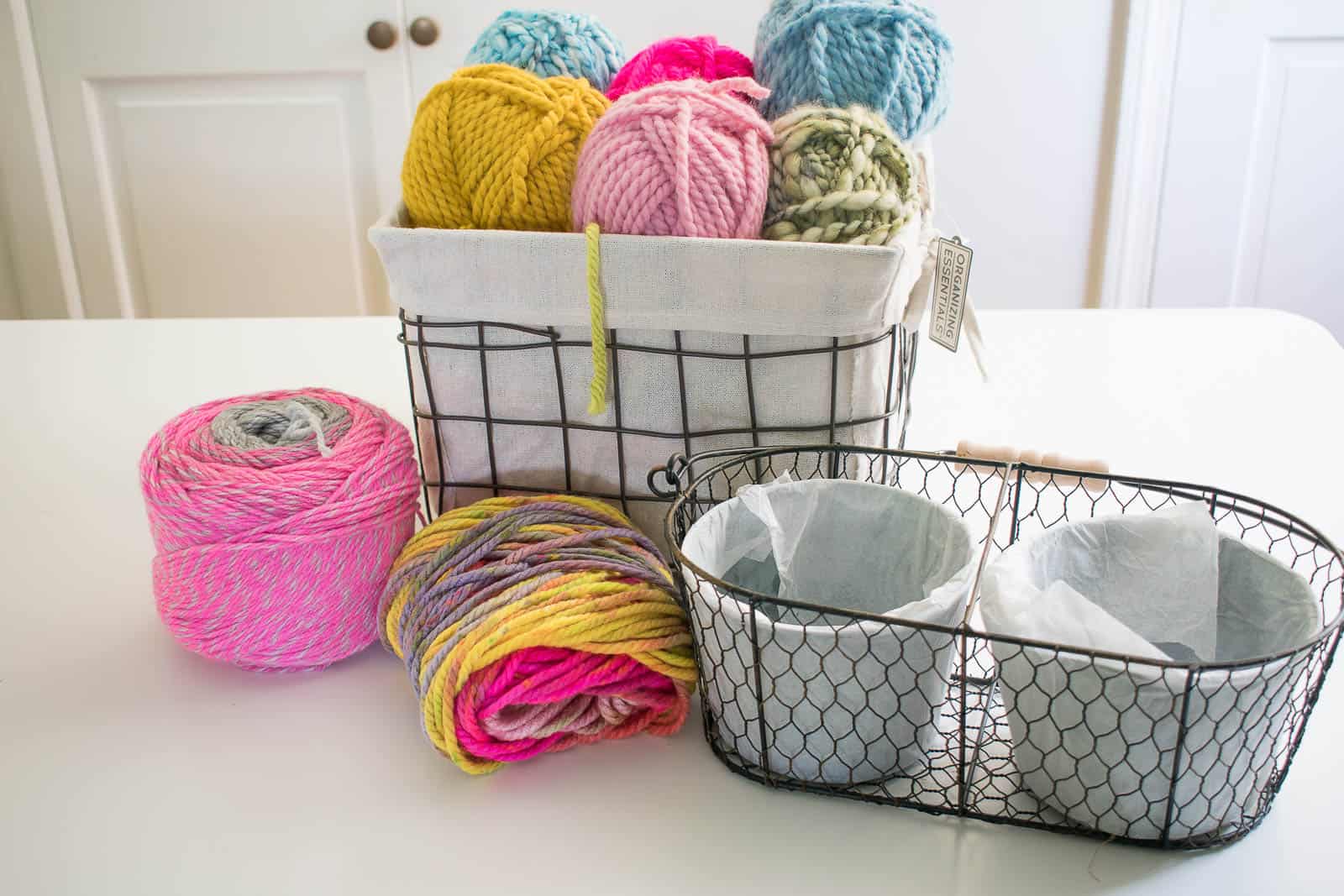 Start out double or even quadrupling your strands of yarn to make a giant thick strand. (For some of my thinner yarns, I had as many as 10 strands at a time…). Loop the middle of the yarn around one bit of the basket and bring the ends through the loop to secure.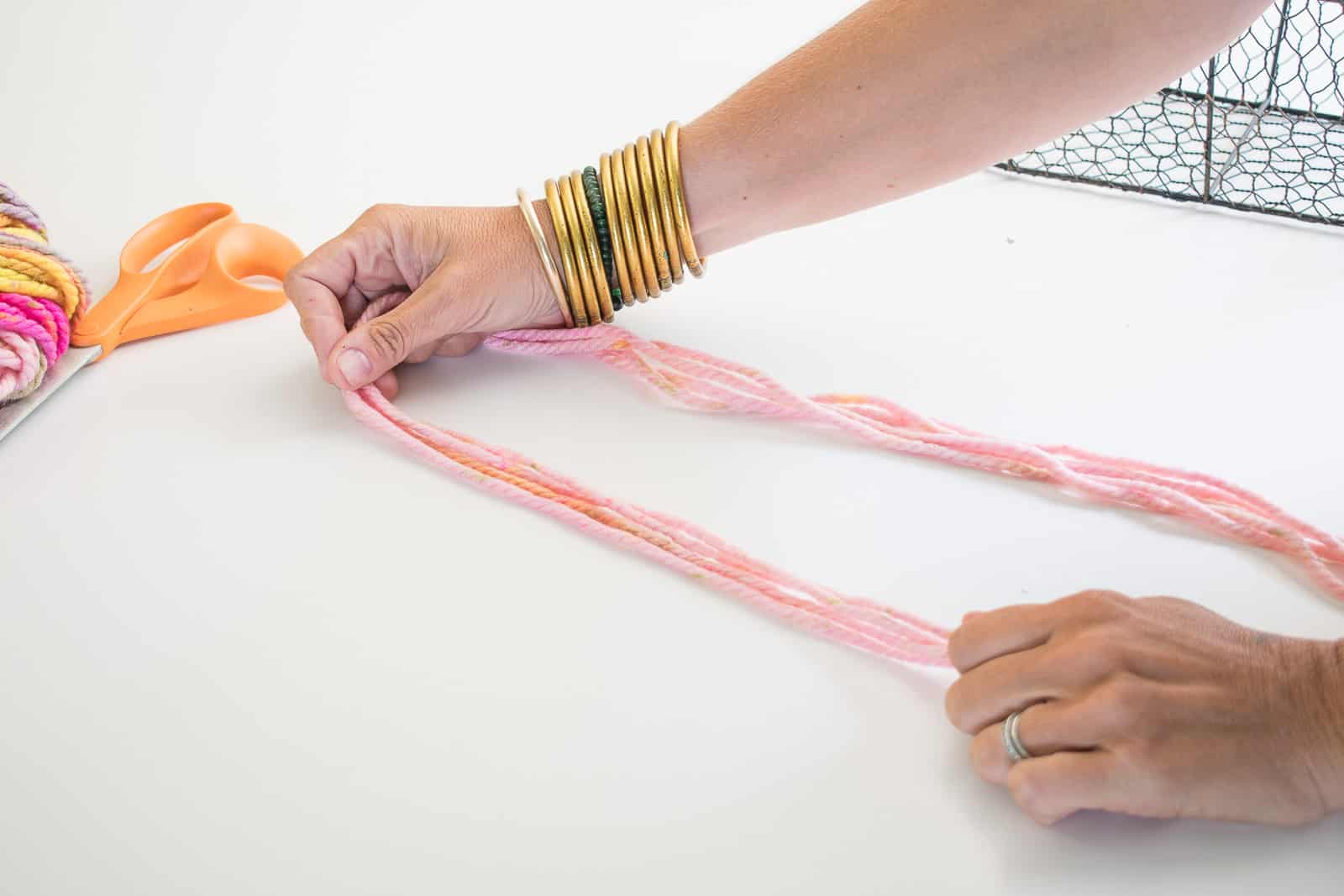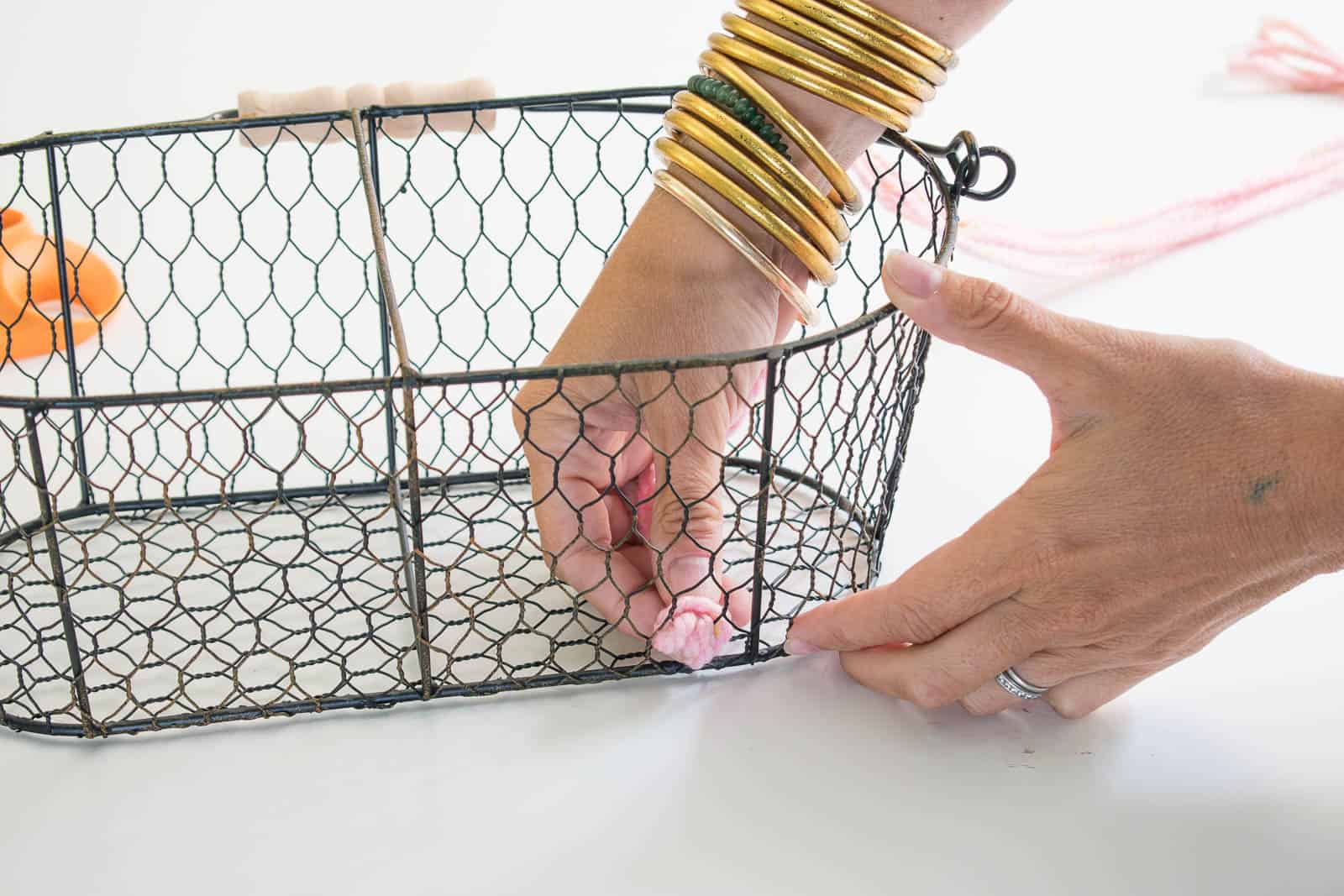 Next you simply weave the yarn in and out through each space of the basket weave. I generally moved across the basket in rows making sure to balance the color and fill in as much of the basket as possible.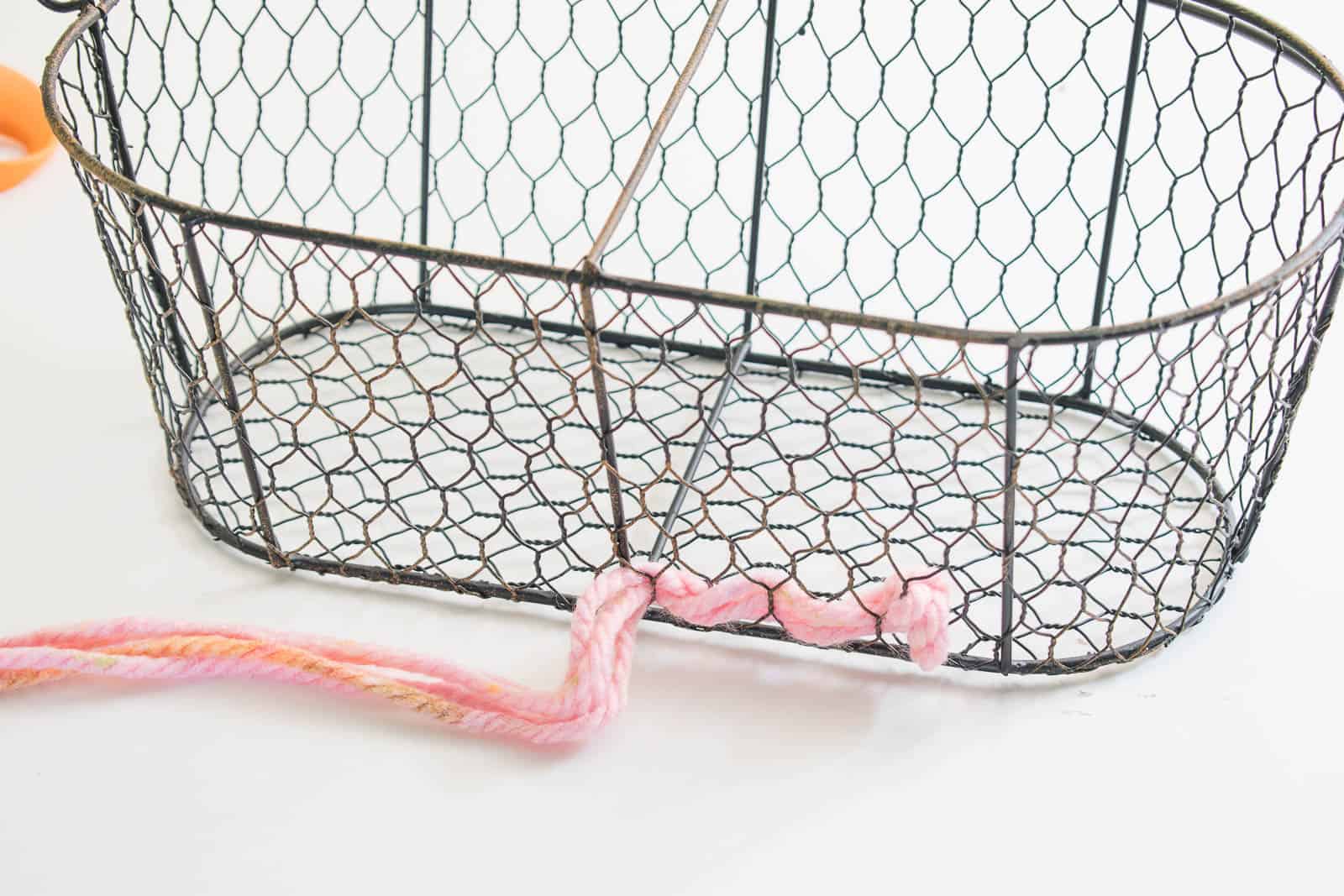 Continue around the basket with different colors taking care that the yarn is woven pretty tightly throughout the basket. This meant sometimes as many as 4 rows of yarn were weaving back and forth through the same section of basket.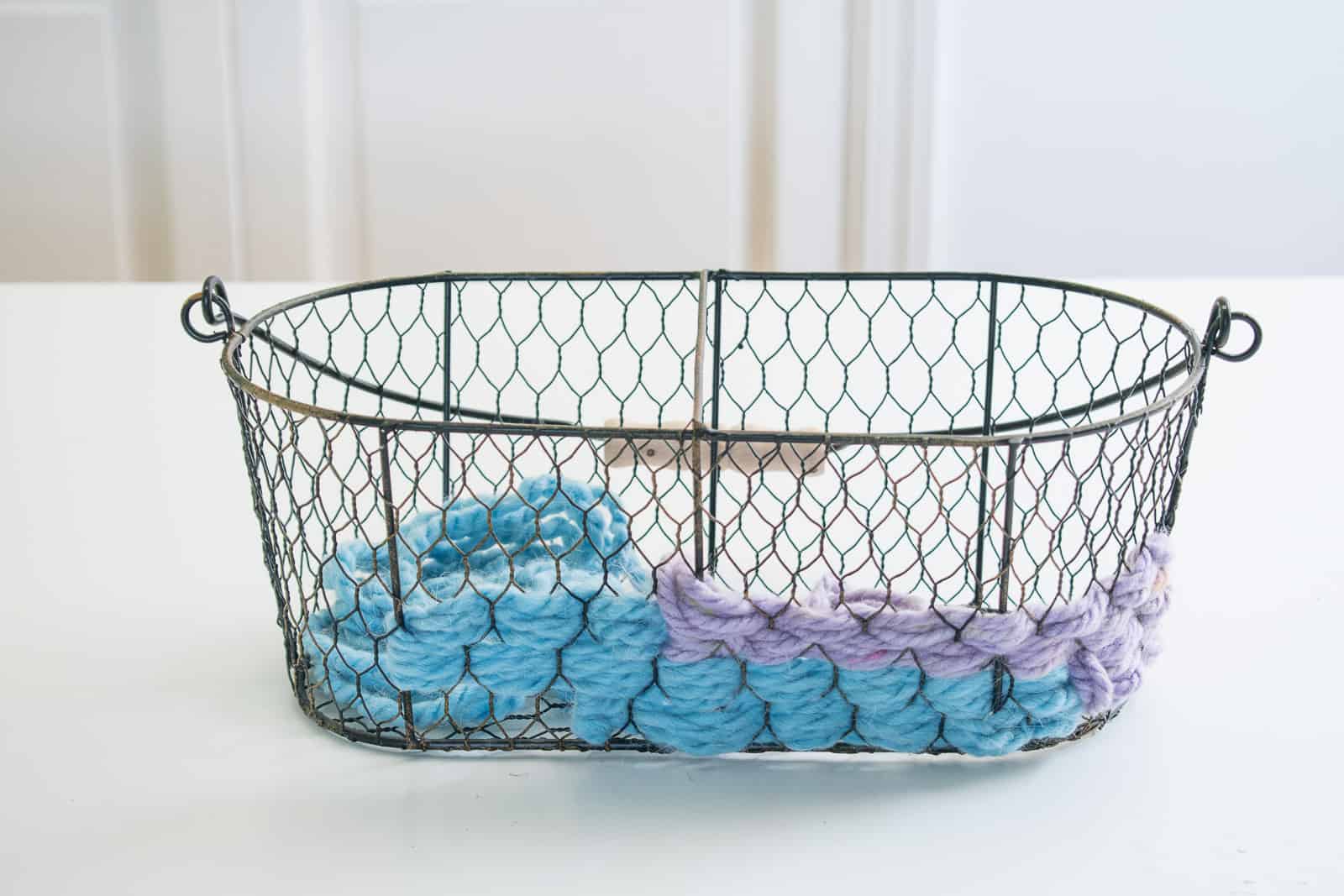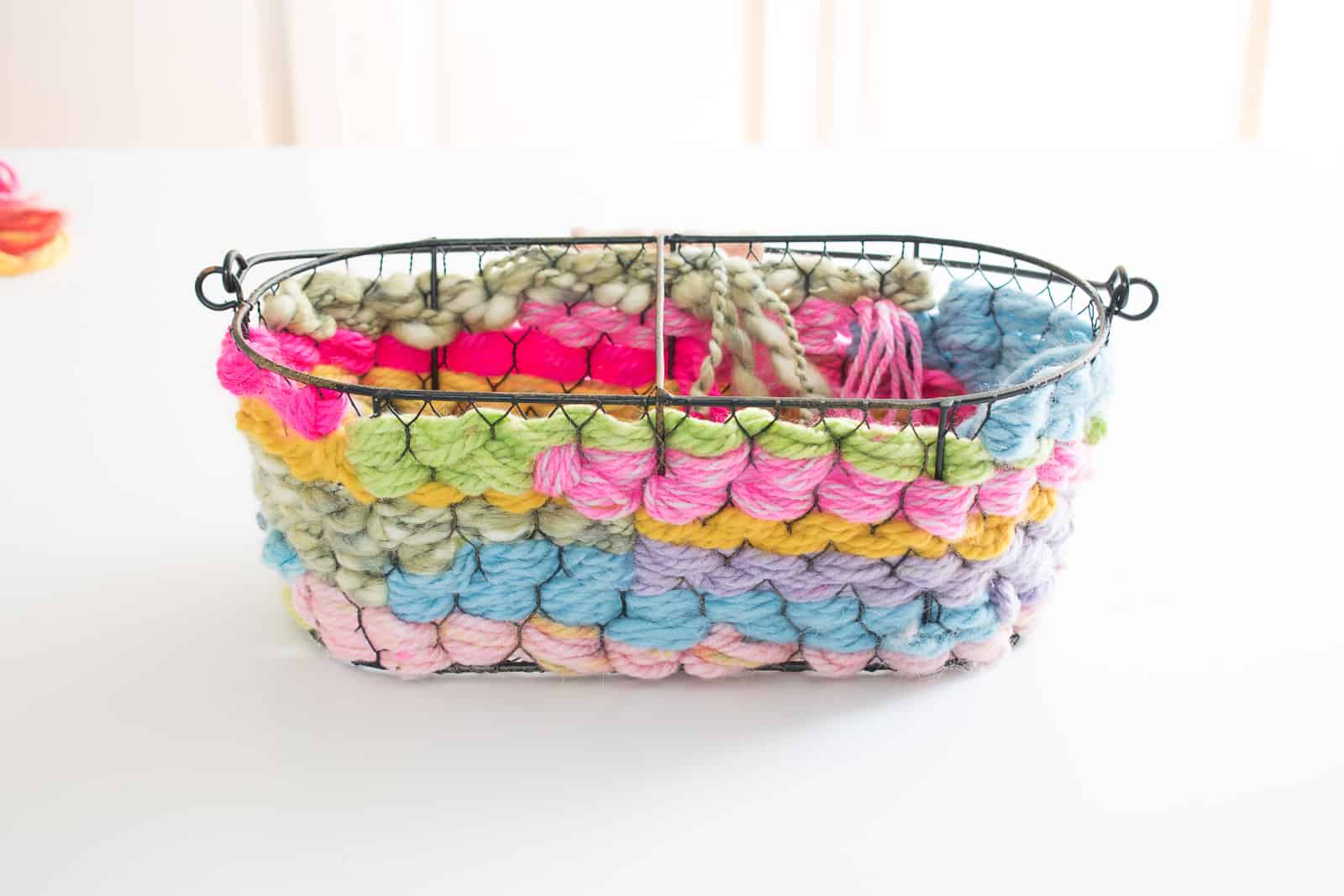 To finish the top edge of the basket, I wrapped strands of yarn around the top edge.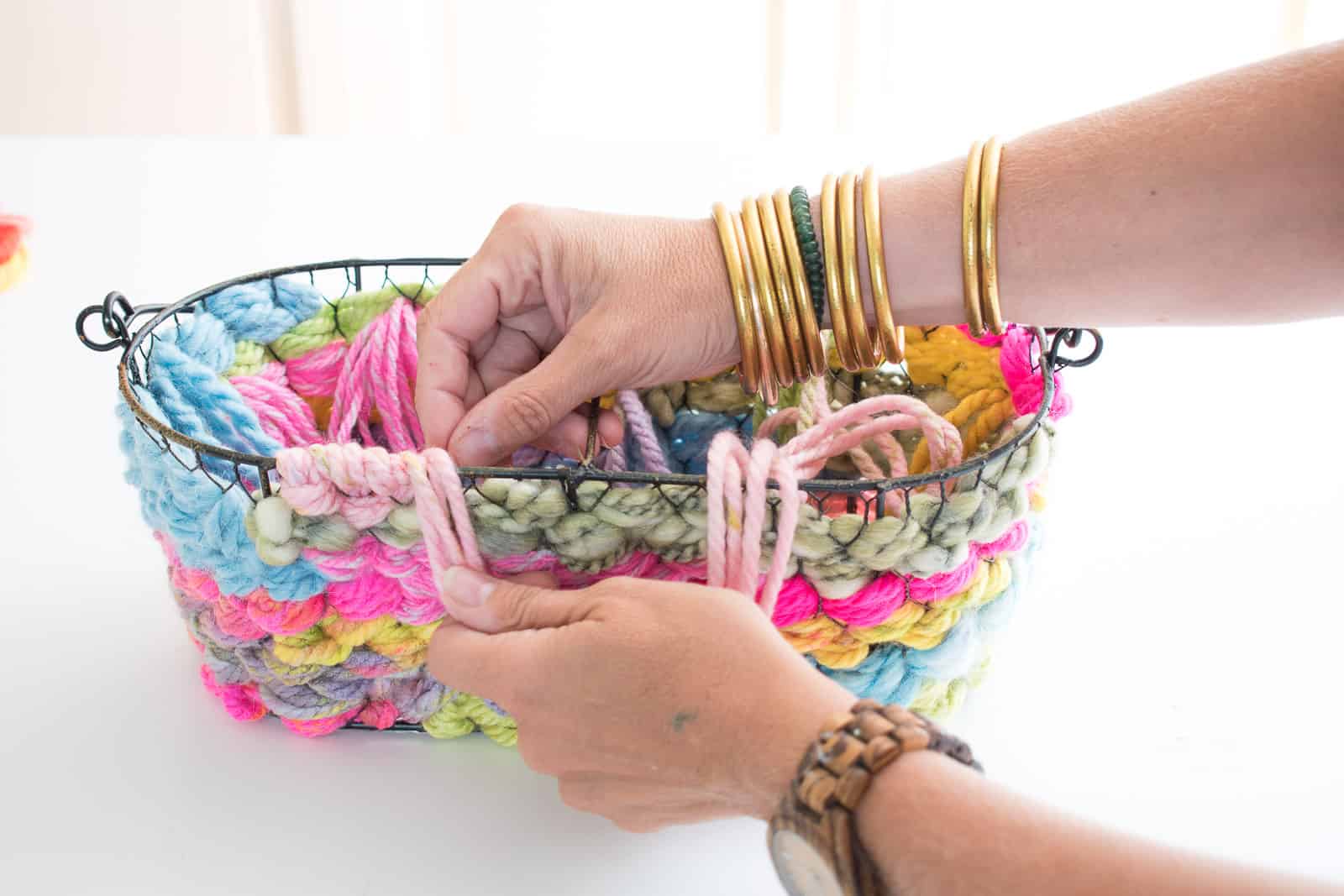 Obviously the baskets are amazing just on their own… the colors and textures are perfect for fall. In keeping with the fall theme, I wanted to style these baskets as a centerpiece.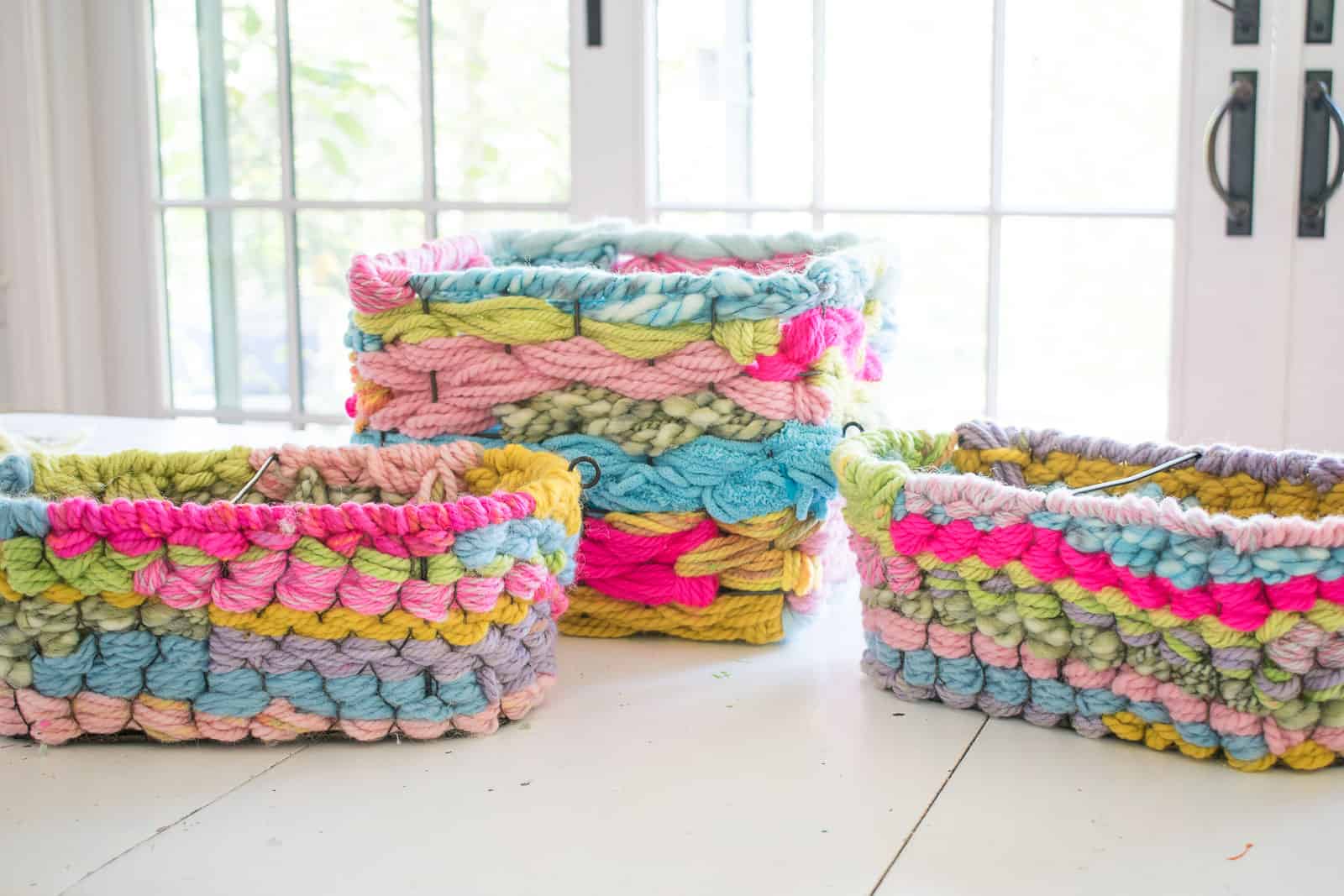 I added a layer of newspaper in the larger basket and floral foam in all of them. I started with the larger pumpkins and then filled in with all the wonderful autumn blooms on the shelves at Joann now. To make it a little easier to style the smaller gourds, I simply stuck in a small piece of floral wire.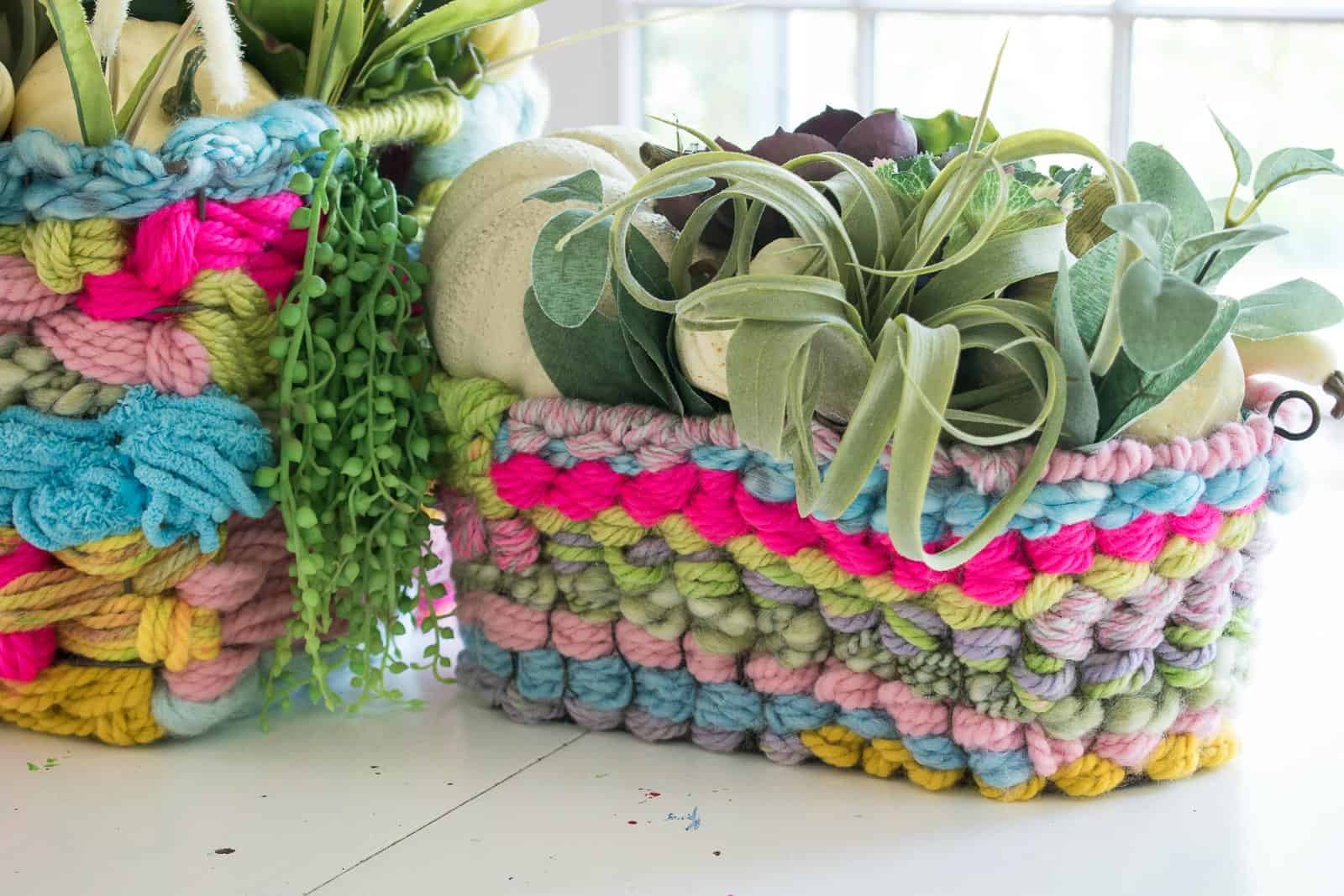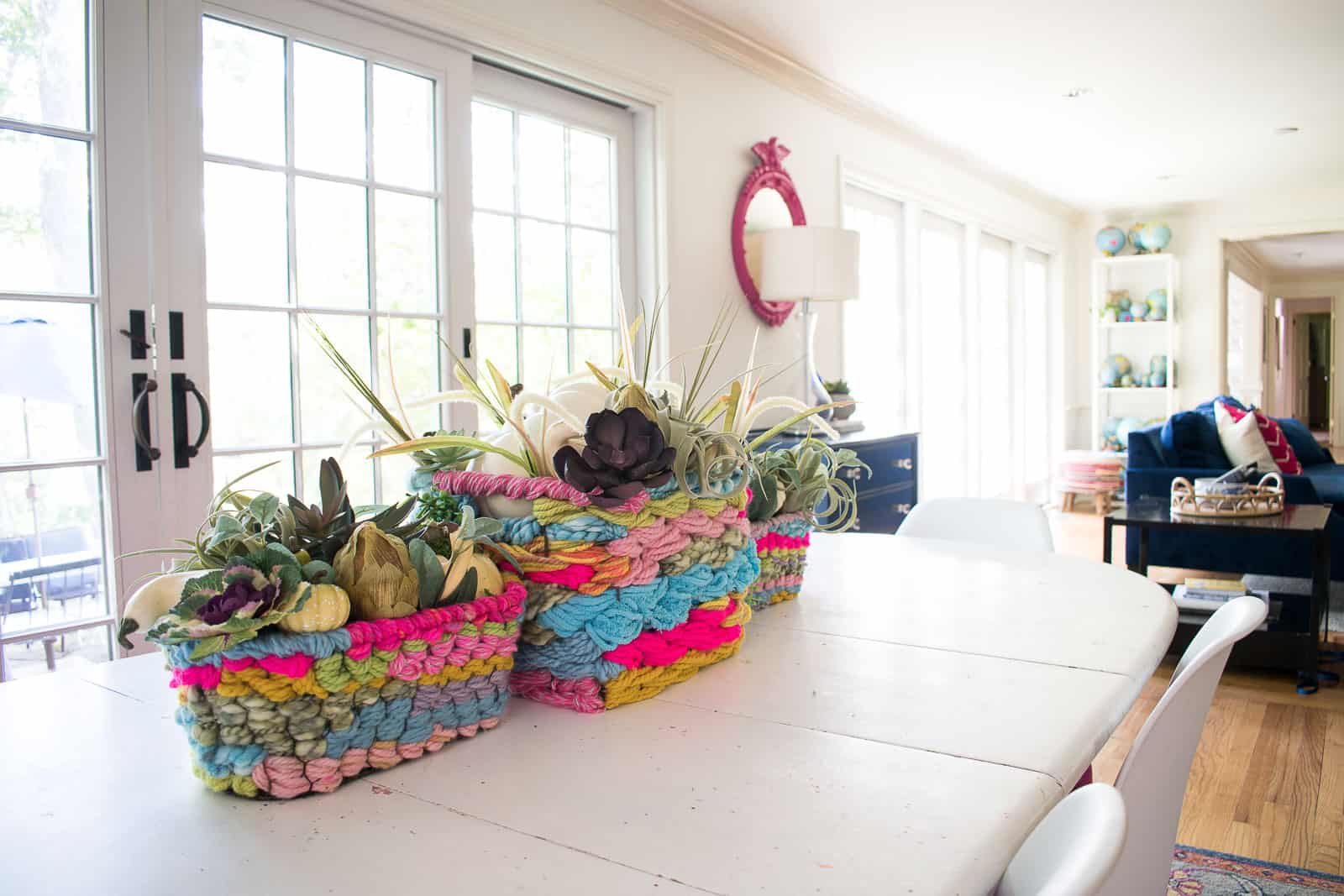 The texture of these baskets came out better than I could have hoped… and the addition of the succulents is the perfect fall centerpiece in my color-loving opinion. Autumnal but still… bright and cheerful!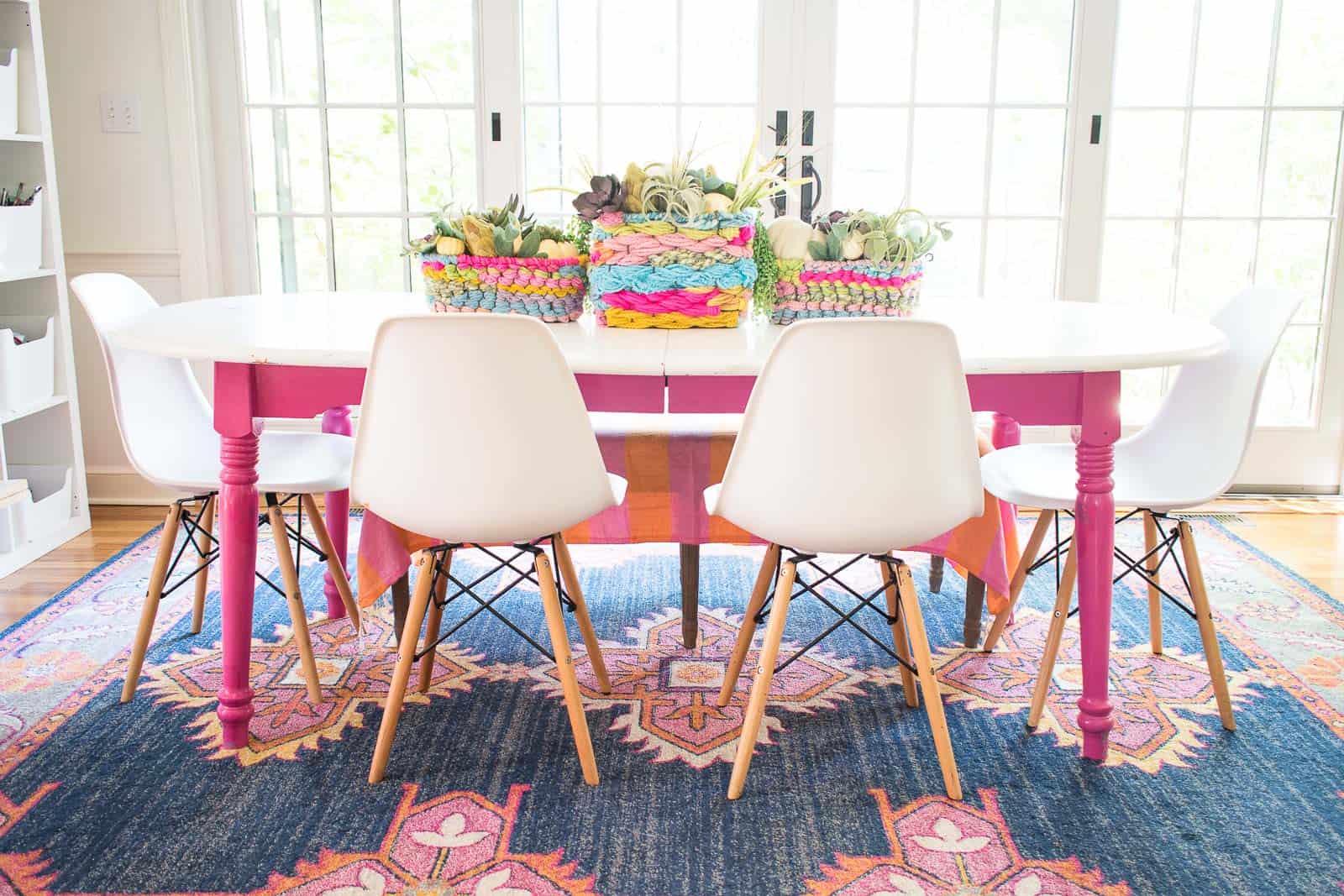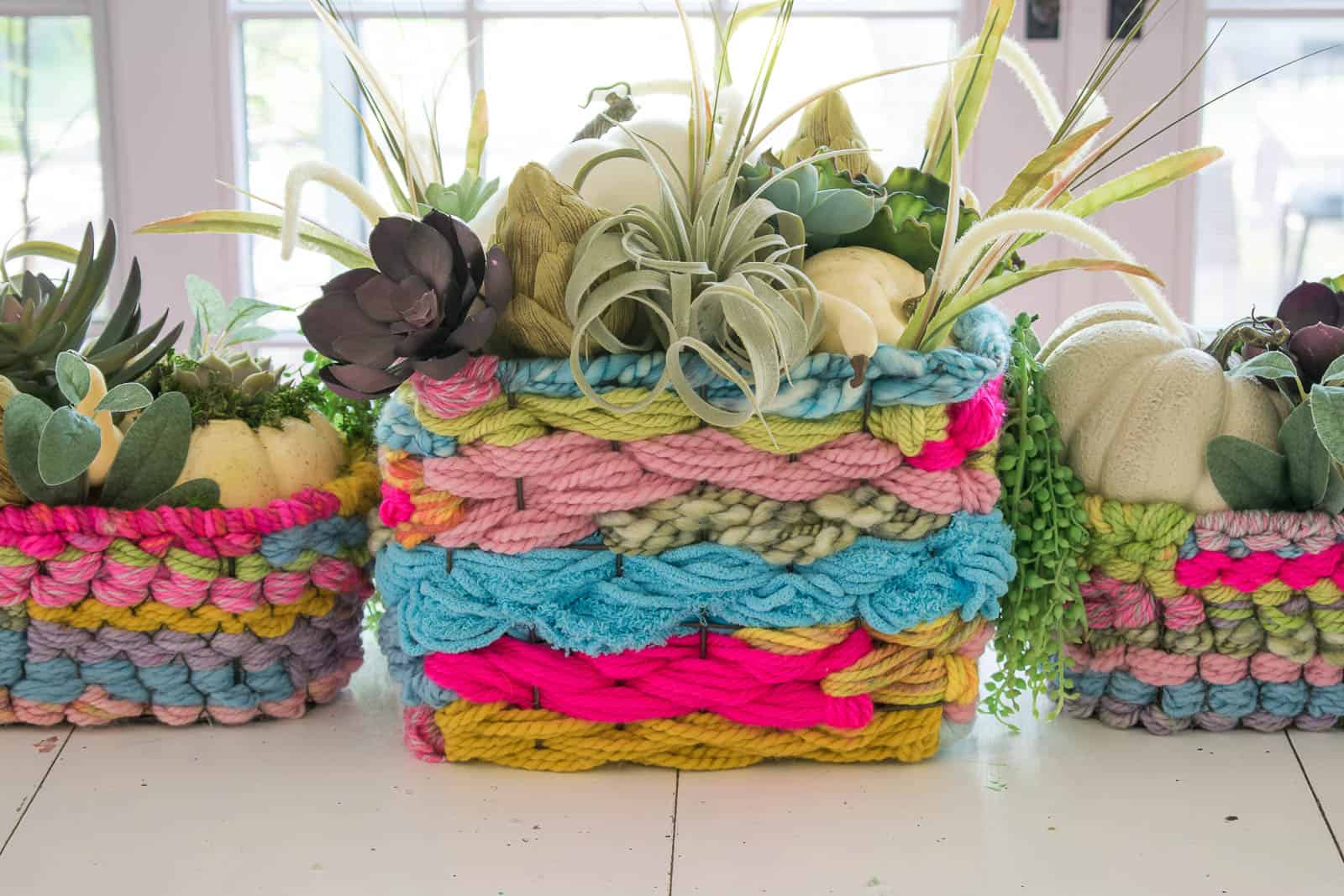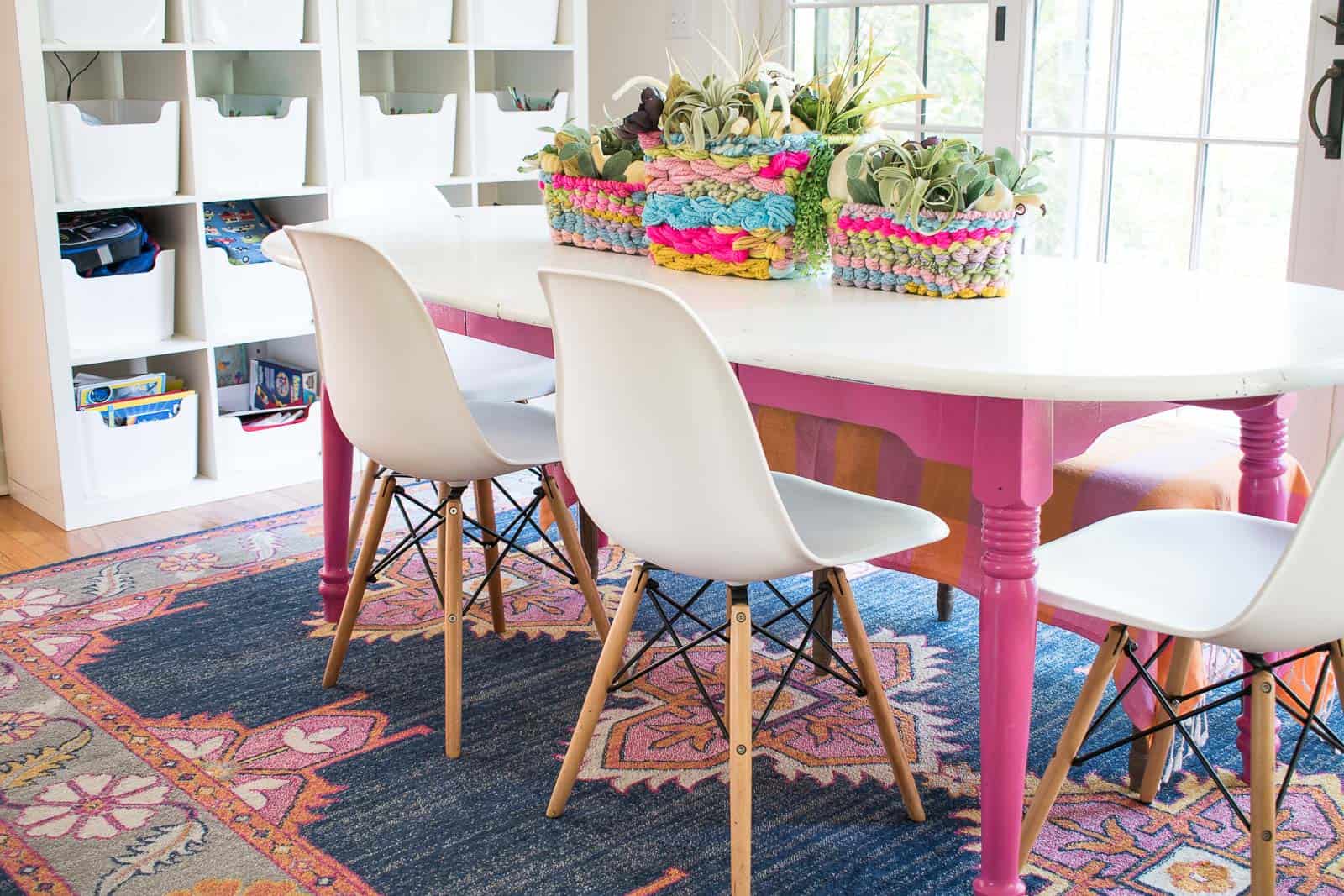 Materials for Yarn Woven Baskets