Kokedama Fall Front Porch Decorations
These fall moss balls add a bit of fun to our decorative fall front porch.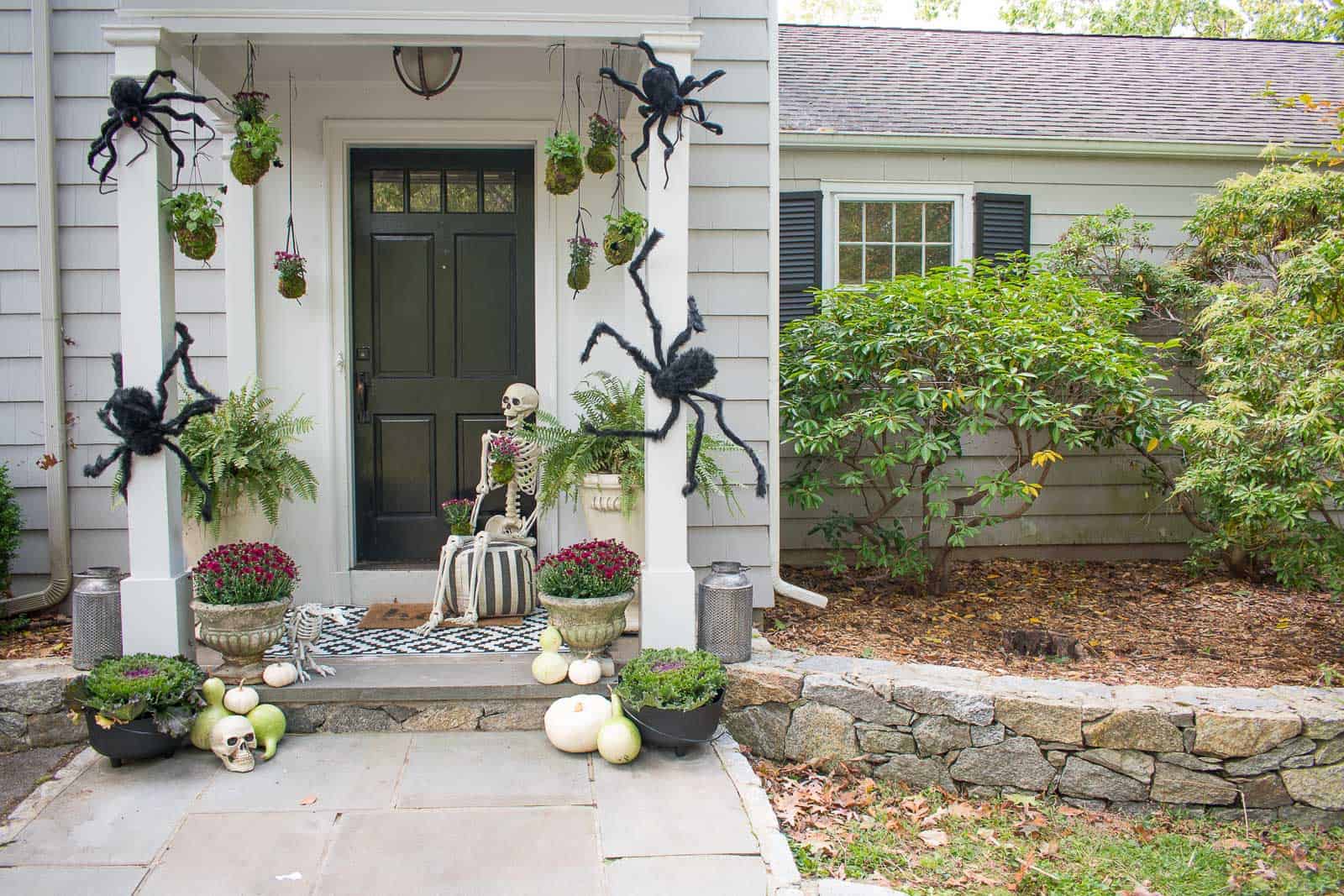 I wasn't planning to do anything to our front porch for fall or Halloween and then… I did. It all started with a trip to Home Depot where I saw the mini mums. And I remembered this fun project I did years ago where I made Kokedama plants (moss balls). Know what we have, like, SO much of at our rental house? Yah. Moss. For under $10, I was able to make about 10 of these and I love how they look hanging by our front door.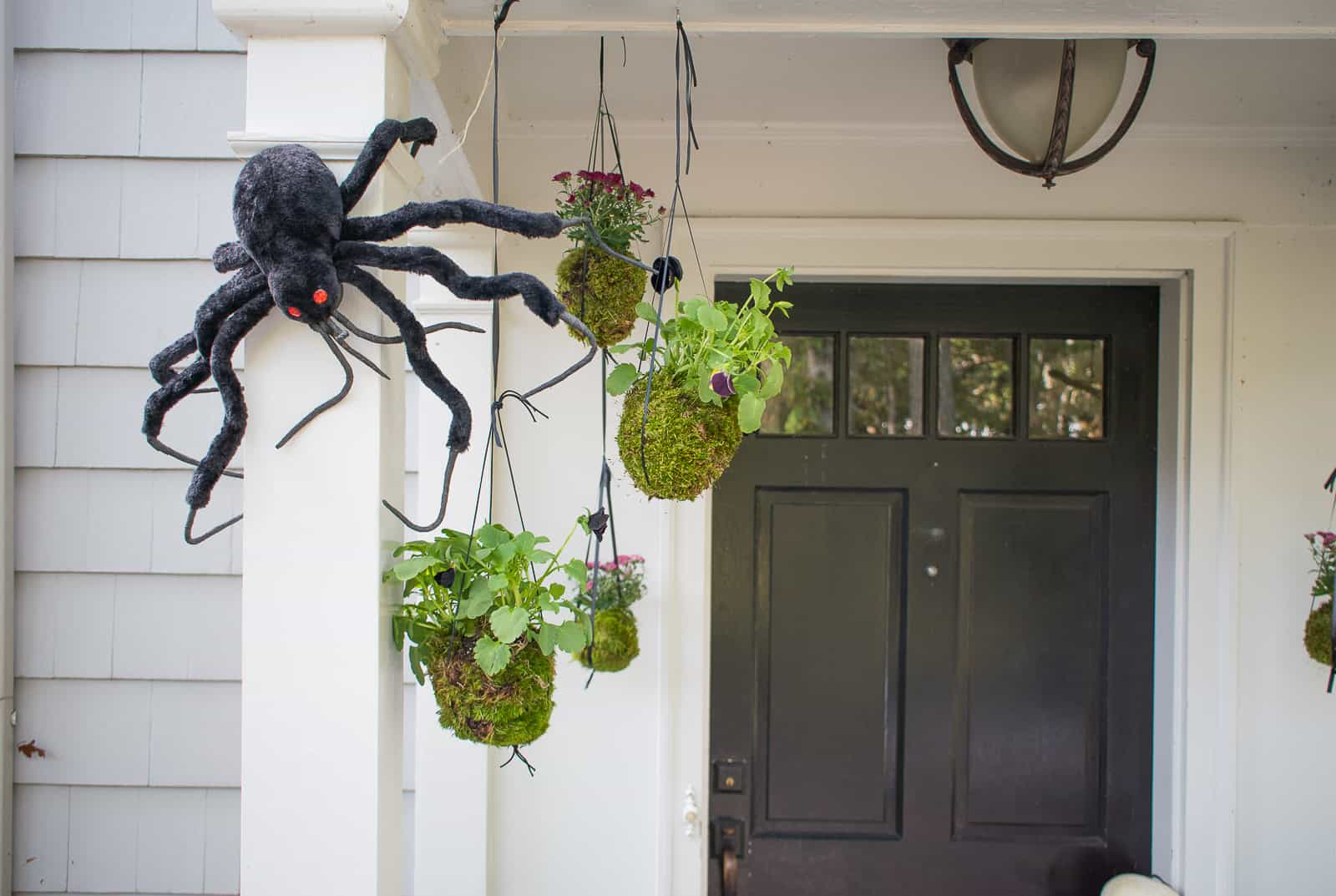 I simply used small eye hooks screwed into the underside of the porch eaves and then tied three black ribbons together to support the Kokedama.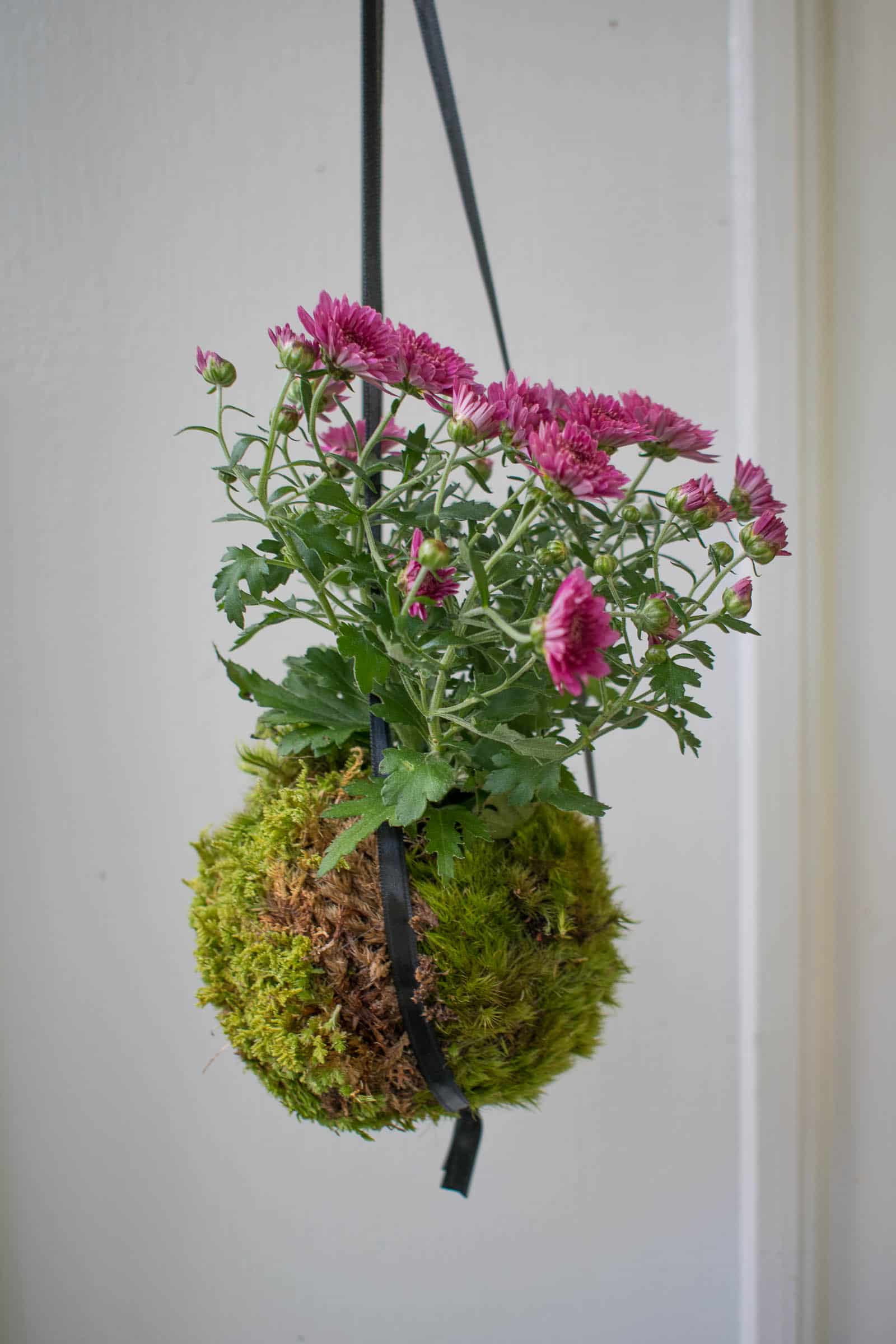 Other than that… I didn't do anything all that clever. Those green gourds were MUCH less expensive than pumpkins at the nursery where I went and I actually love the shape and color more than pumpkins!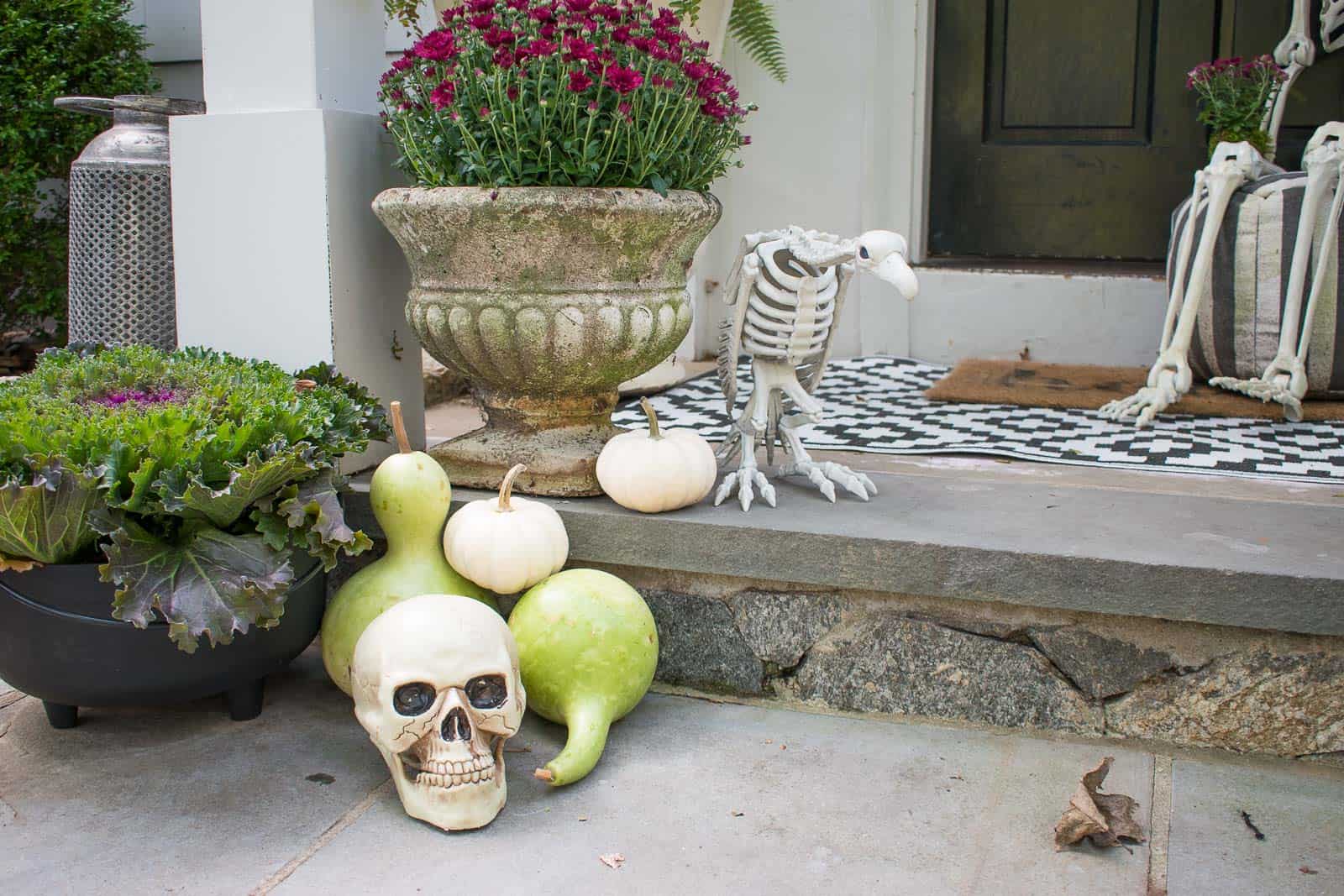 Fingers crossed I can keep those mums and cabbages alive. I always forget to water them and then… kapoof. It's only been a few days, but I'm also hoping they're too close to the front door for the deer to help themselves, but that may be idealistic and I'll open the door to see all the flowers and leaves chomped off.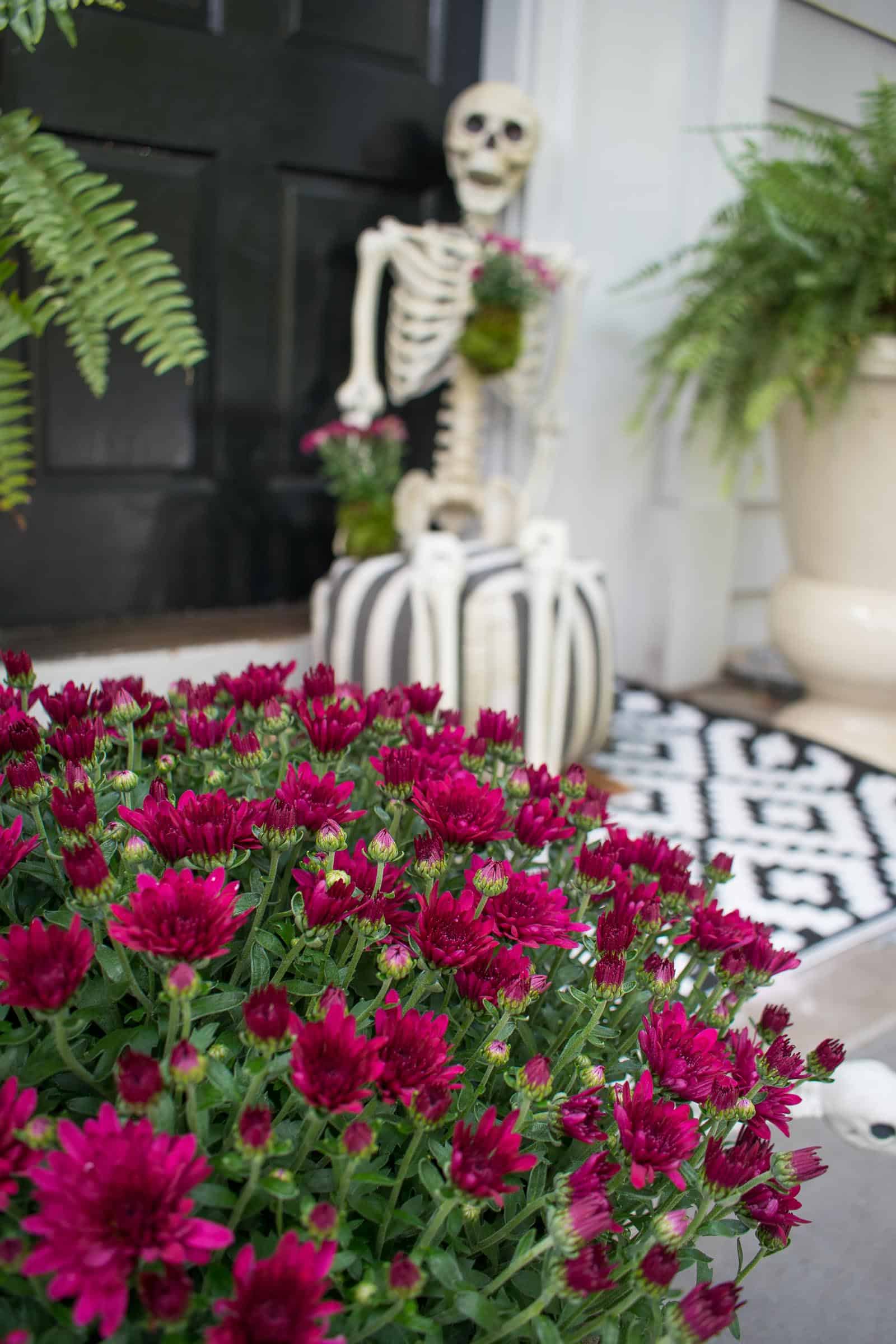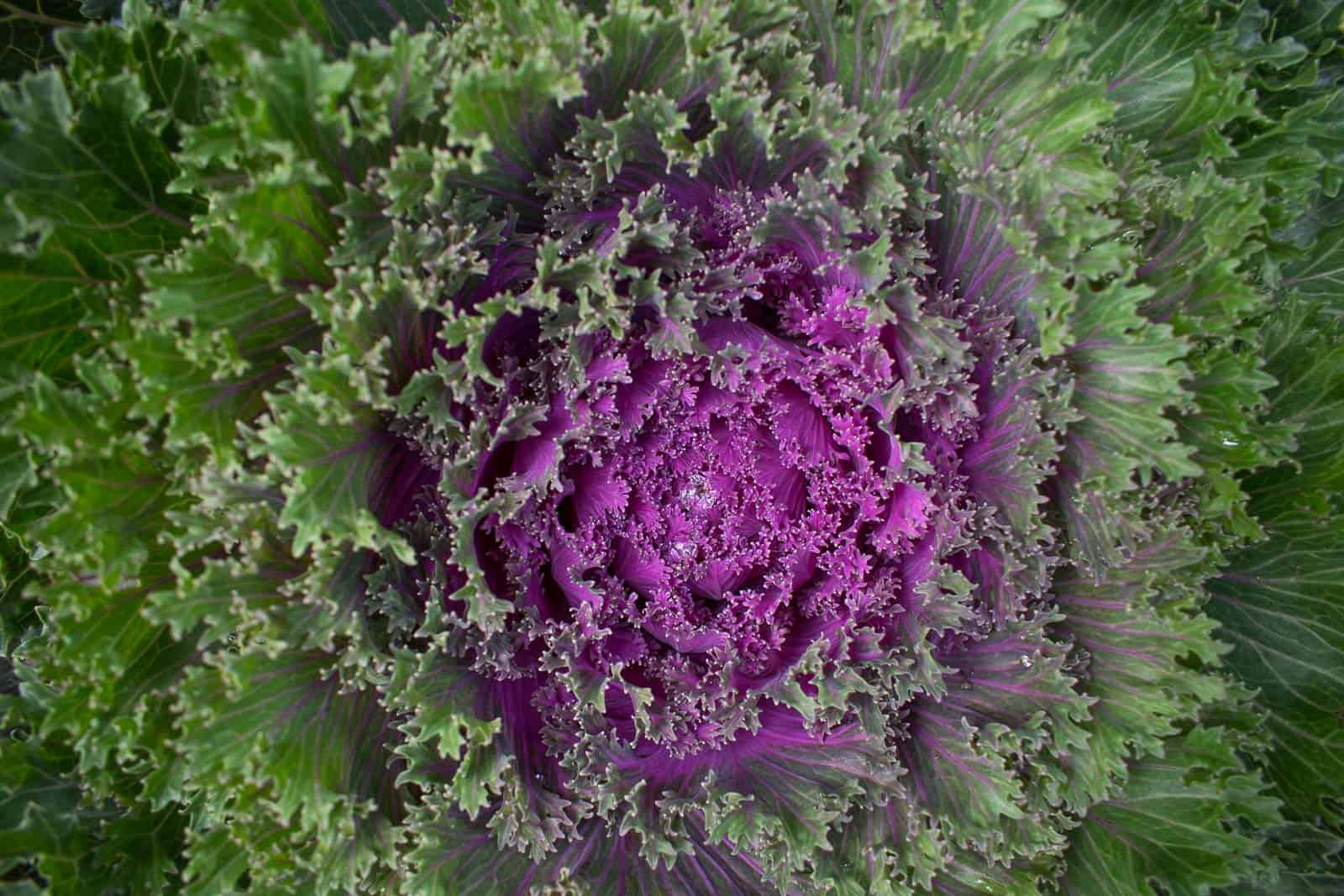 Our beloved Delores is now sitting on a cozy ottoman next to the front door. She's a little bit like Countess Luann and likes a big statement necklace so she's wearing one of the mums.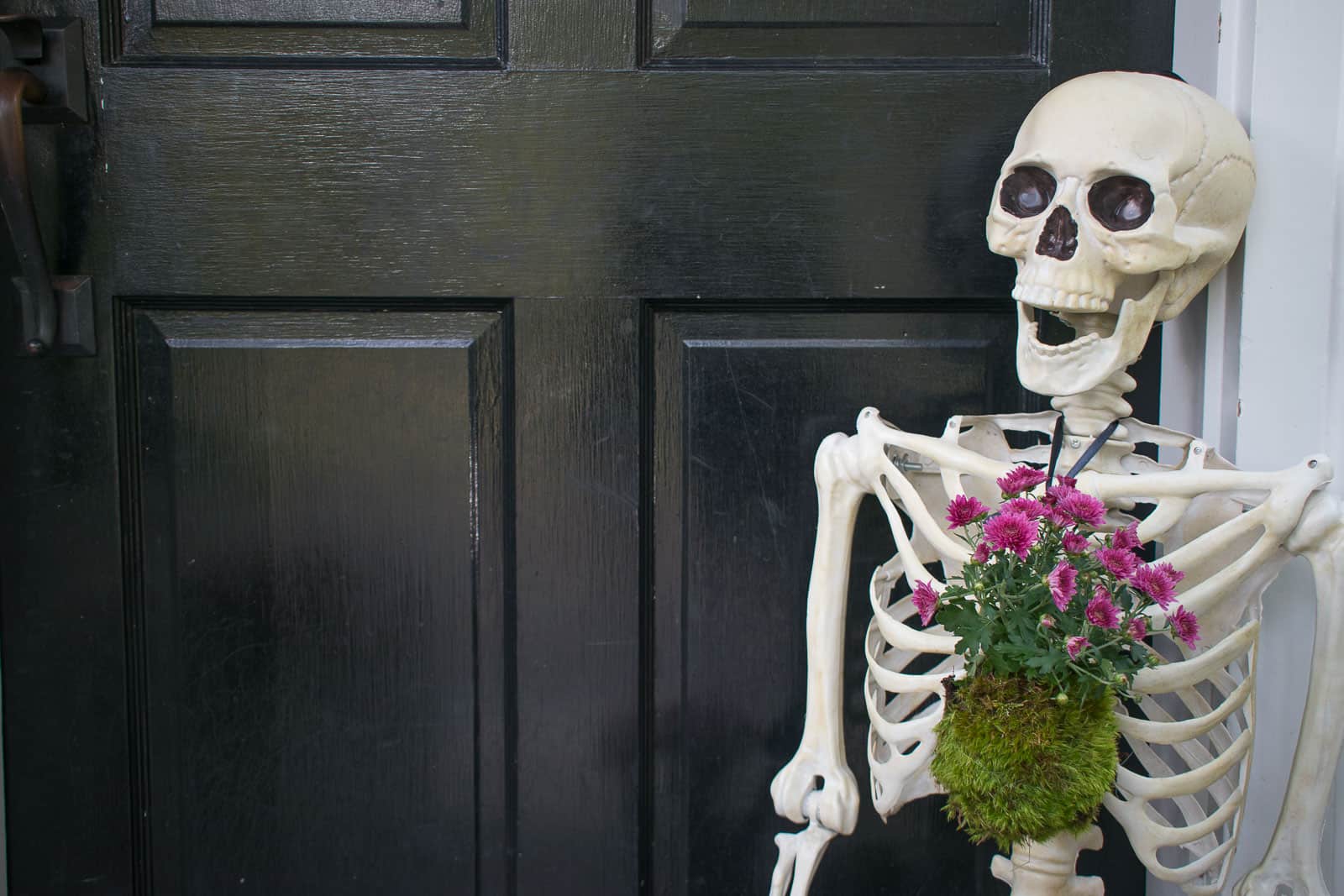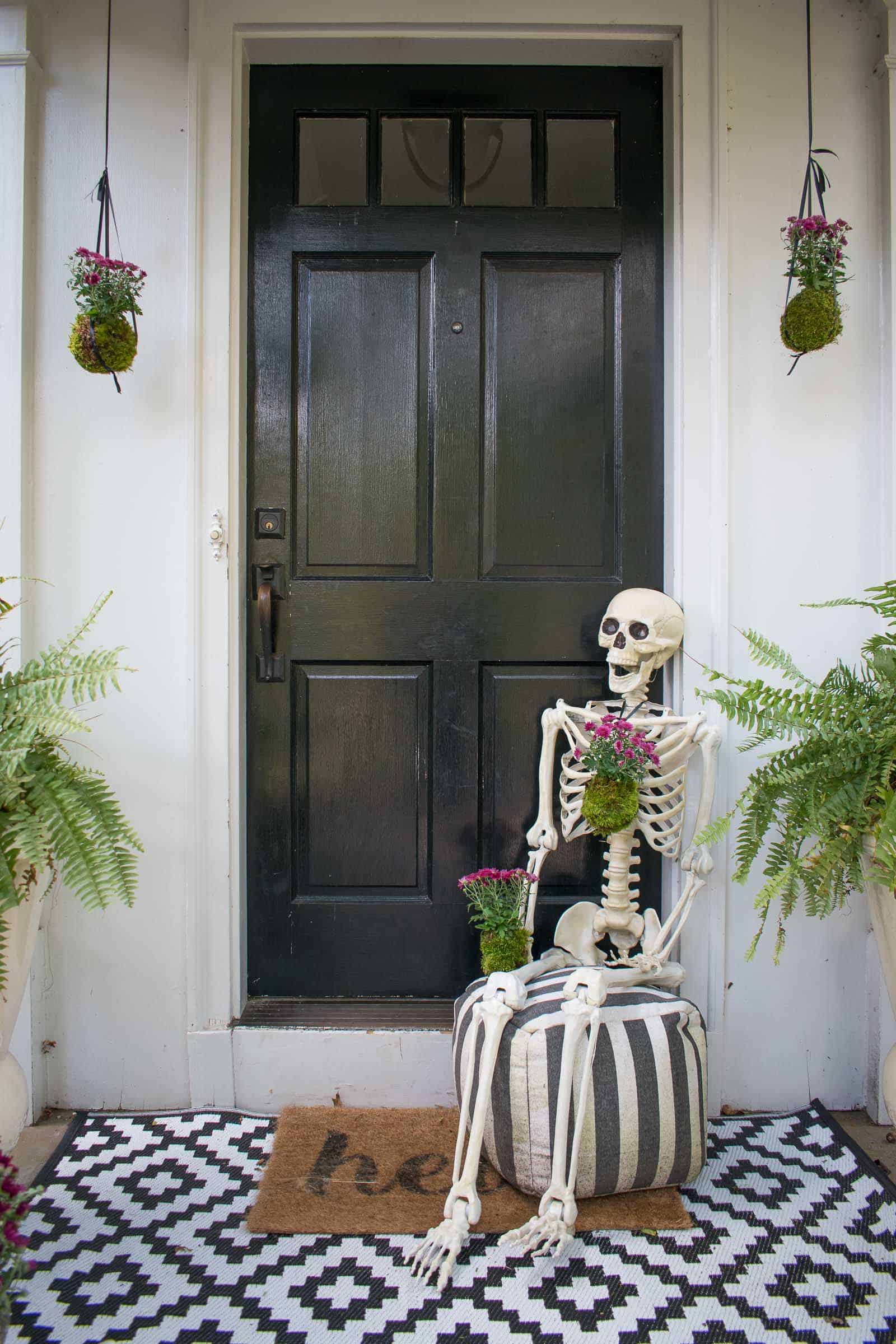 On the front pillars, I couldn't resist wrapping a few of my giant fuzzy spiders. I mean, if you can't wrap spiders around the front of your porch on Halloween, when can you?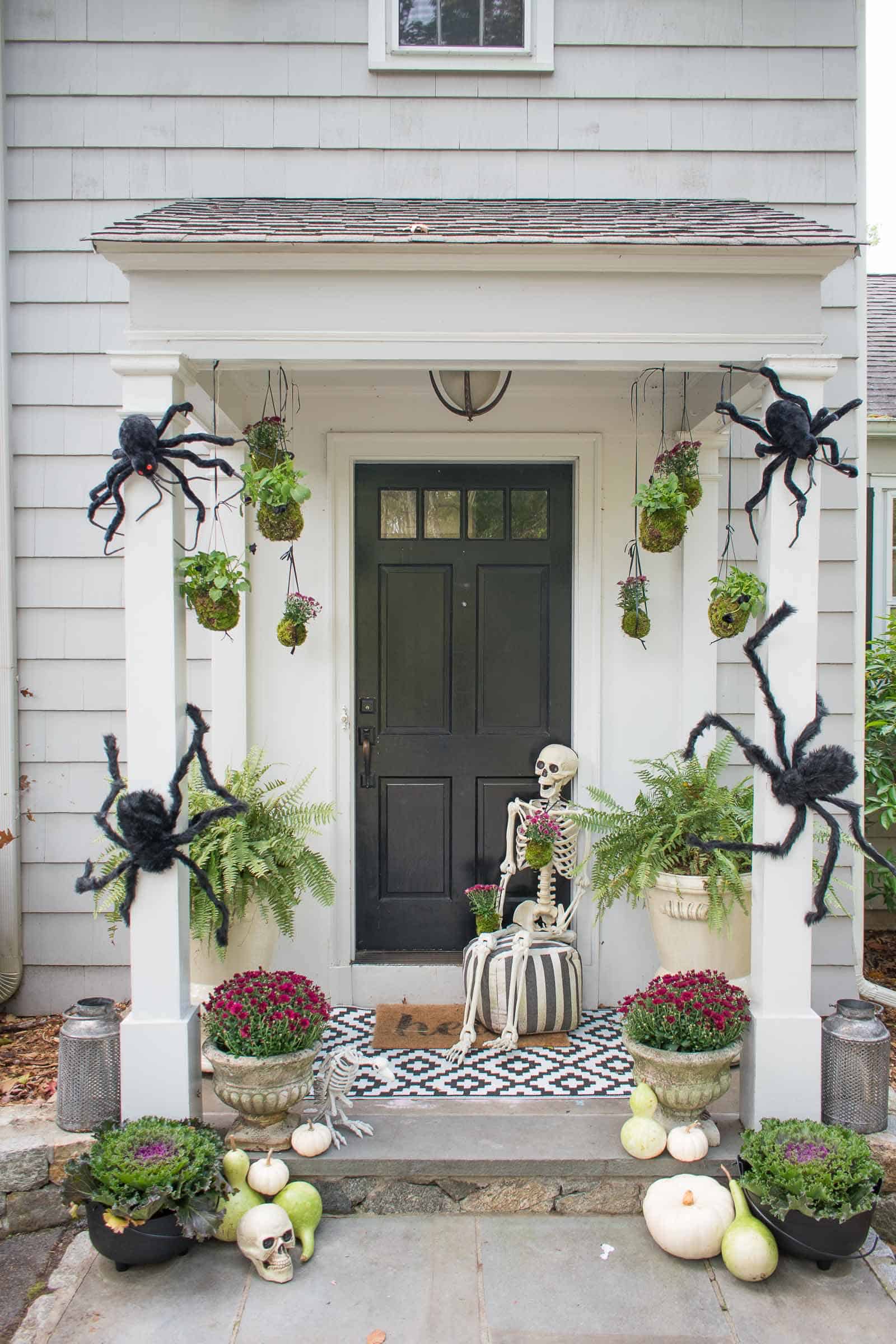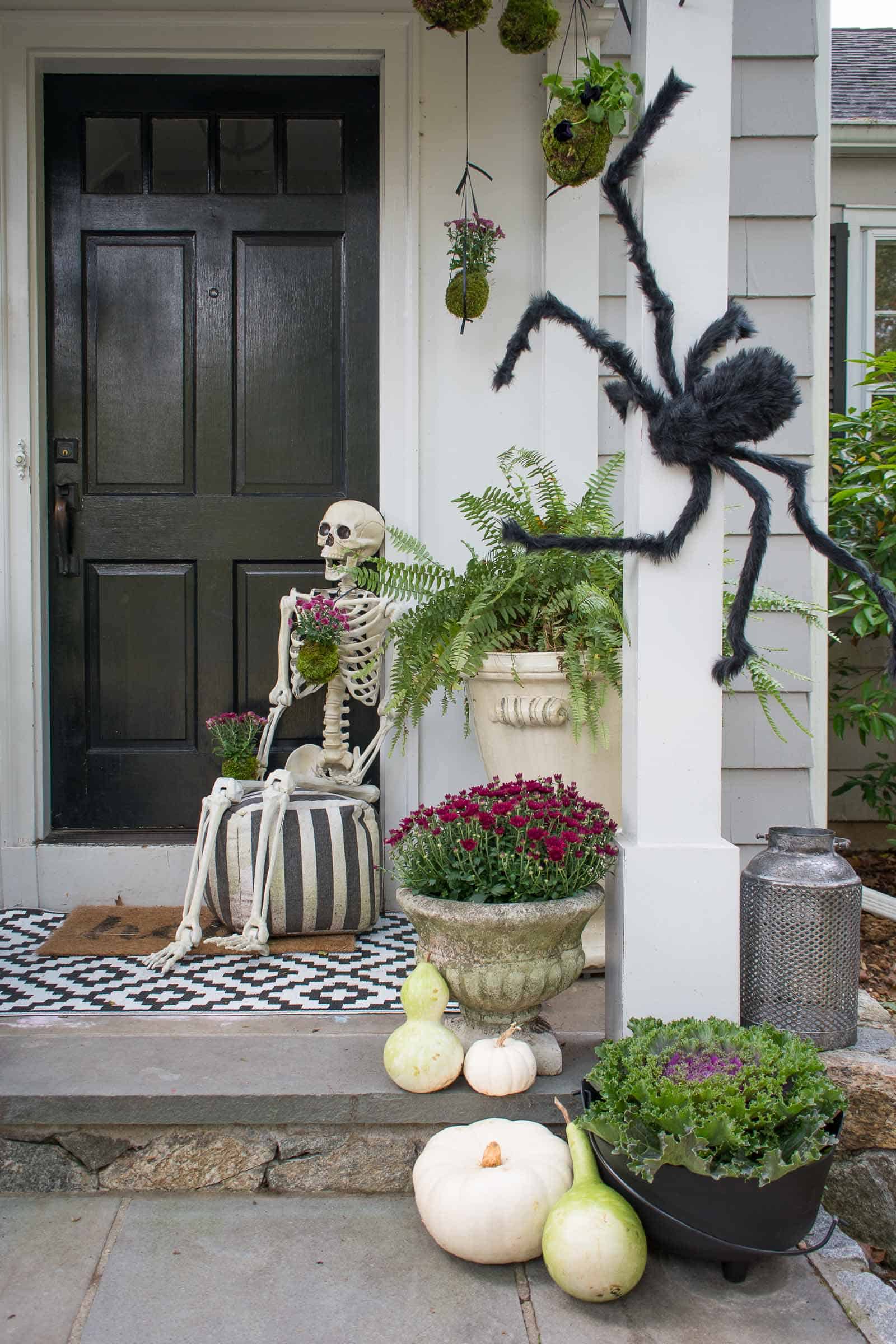 Delores may get company as Halloween gets closer, but for now she's just hanging on the porch with her skeleton bird, Joey Potter. Do you dd anything outside your home for Halloween? Are you a pumpkin on the step or a full on haunted house type of a person? Leave me a comment and let me know!