Thrifted Dishes turned into Chic Modern Planter and Cake Stand
I used these thrift store bowls and plates to make a useful planter and a cake stand.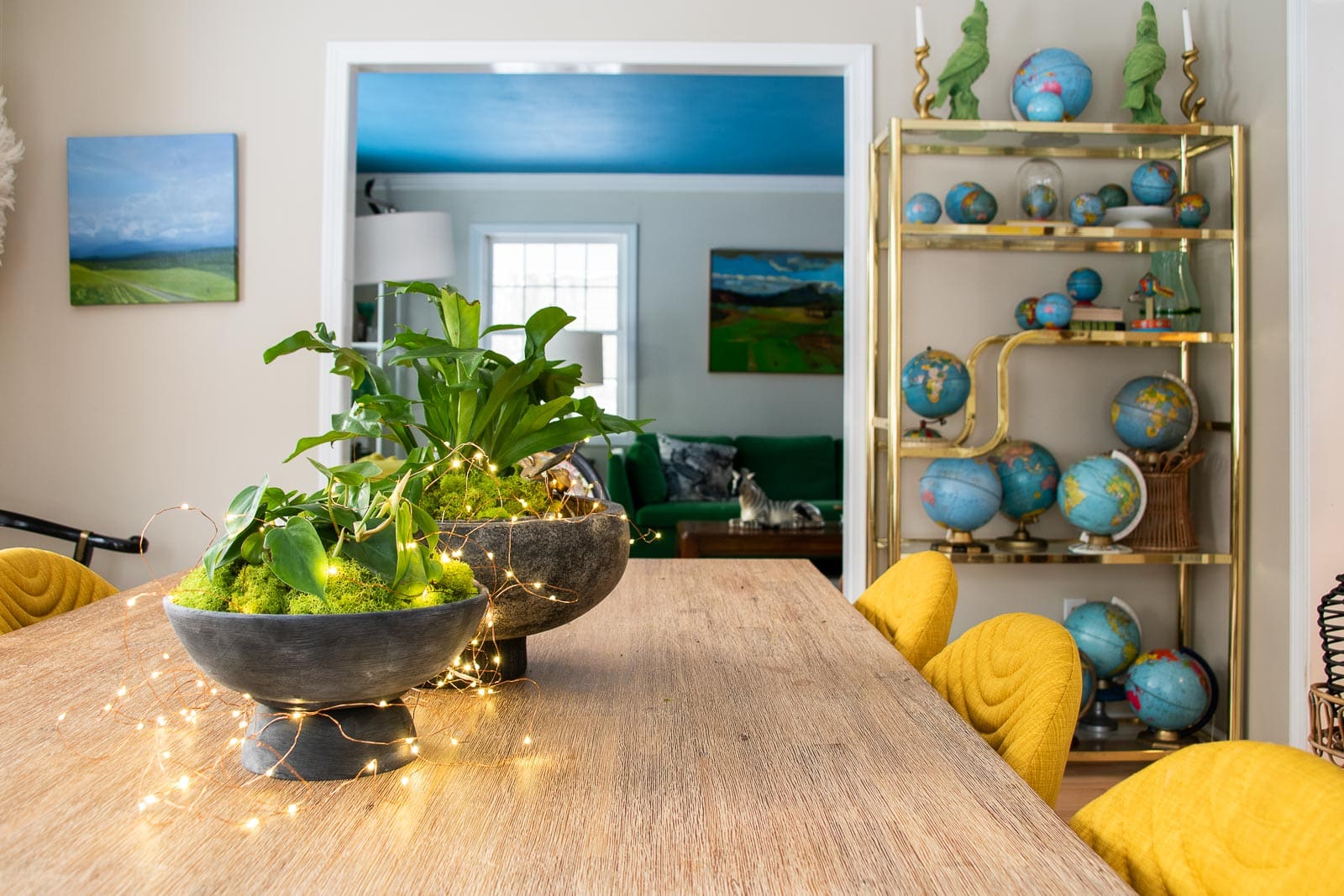 One of the accessories I grabbed when I was a featured designer or the One Room Challenge was this modern black planter from Lamps Plus. It's a great size and brings a bit of chic my sometimes boppy color scheme! I went into the thrift store the other day and picked up some dishes that I thought I could use to make similar version of this planter… for $9. Spoiler: I LOVE the way this turned out!!
Step 1. Remove stickers and clean your dishes
My dishes are from Goodwill so that meant I needed to remove approximately 45 price tag stickers. I grabbed 2 small bowls, a larger bowl and a plate. I chose these four items because they all had flat (not concave) bottoms. My go-to hack is lemon essential oil. Apply a few drops of oil to each sticker and let it sit for a few minutes. The sticker will come right up! Make sure you clean the dishes well after so there's no oily residue left behind.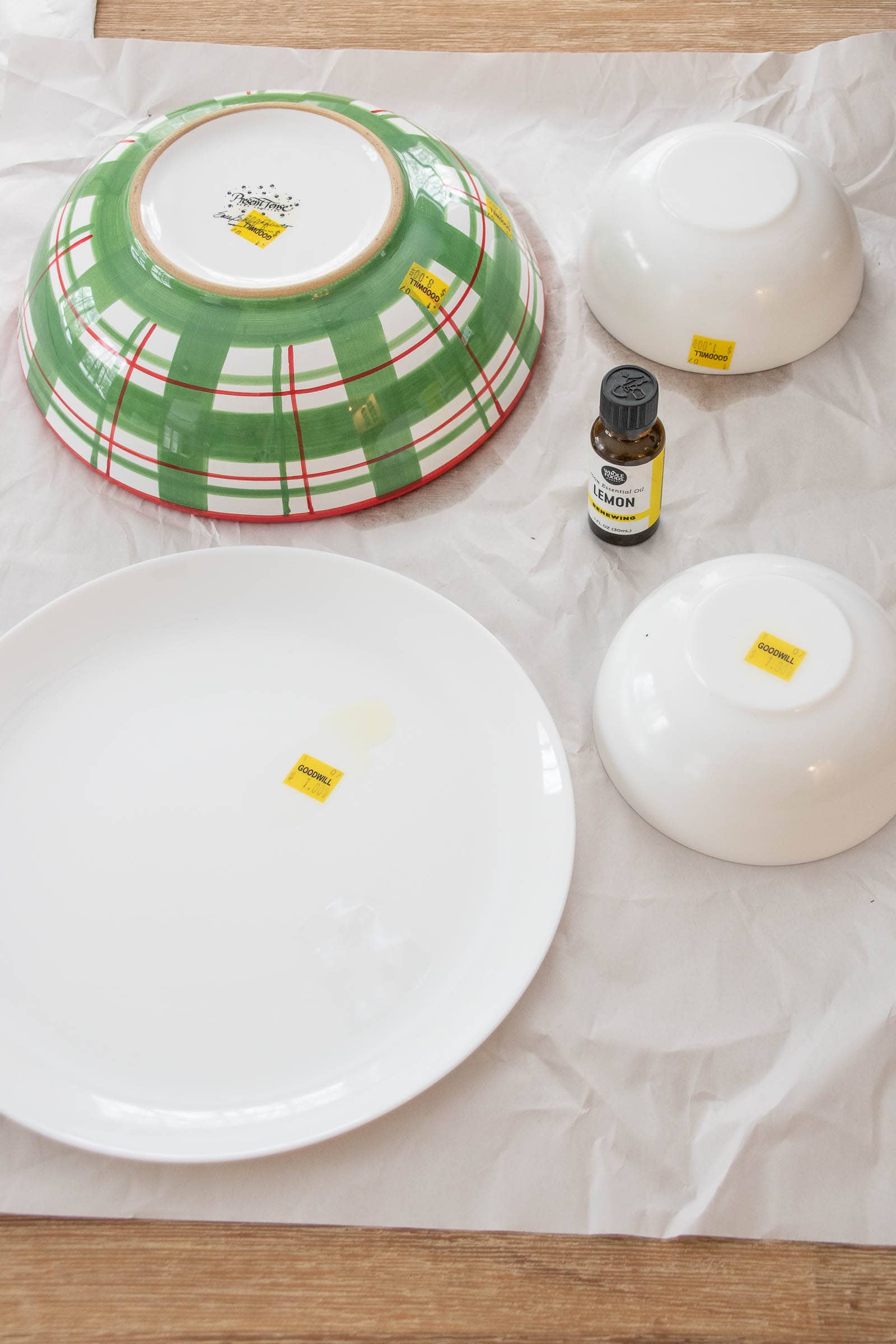 Step 2. Sand
It's not going to do much, but grab some low grit sandpaper and try to rough up your dishware where they're going to be glued together.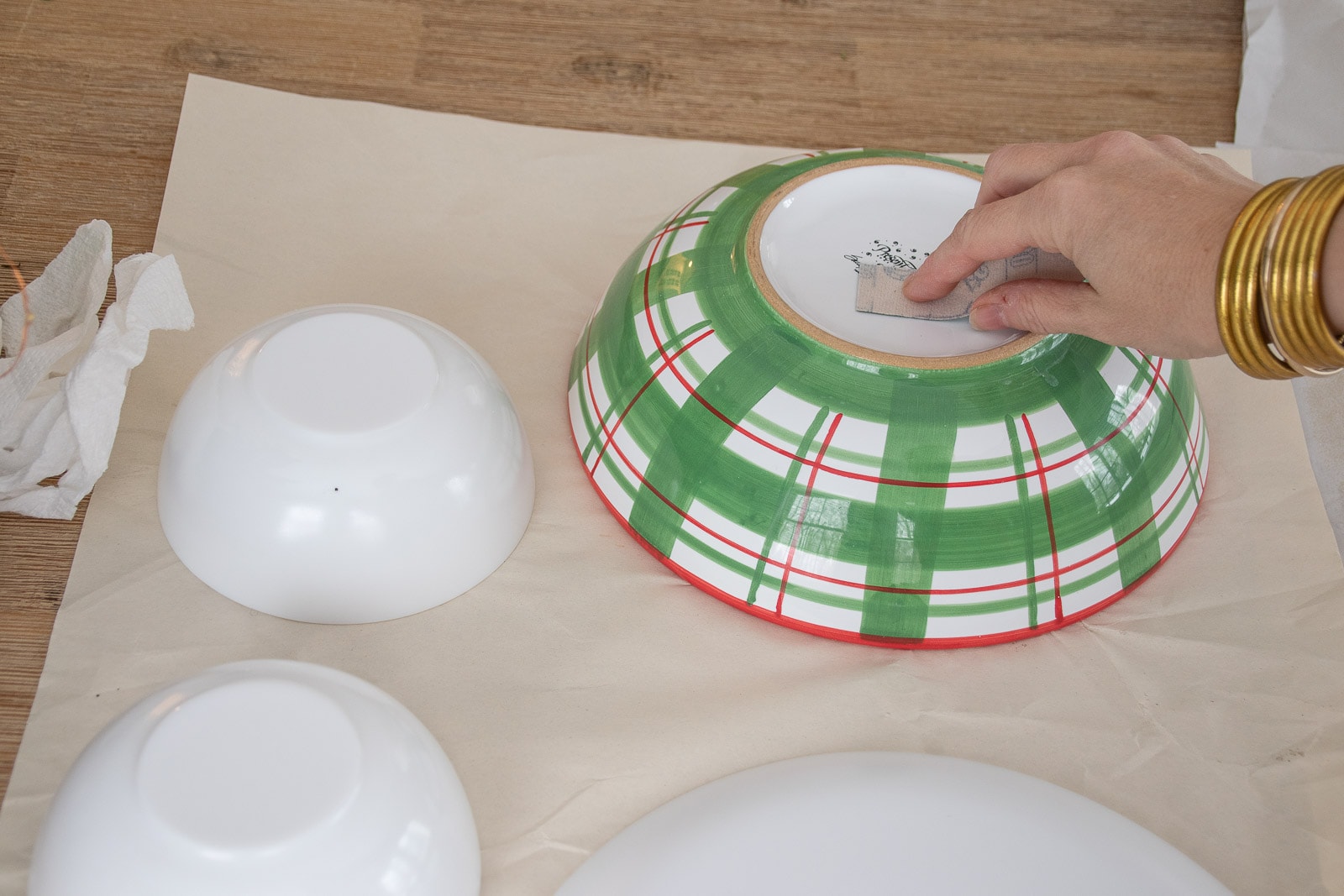 Step 3. Glue
I'm using Gorilla Glue two part epoxy so I had to mix it first and then apply to the surface of the dishes. It sets up pretty fast, but I taped the one bowl in place just to make sure it didn't slide off center. Follow directions on the package to determine how long until your glue sets up. I left mine for a day or two.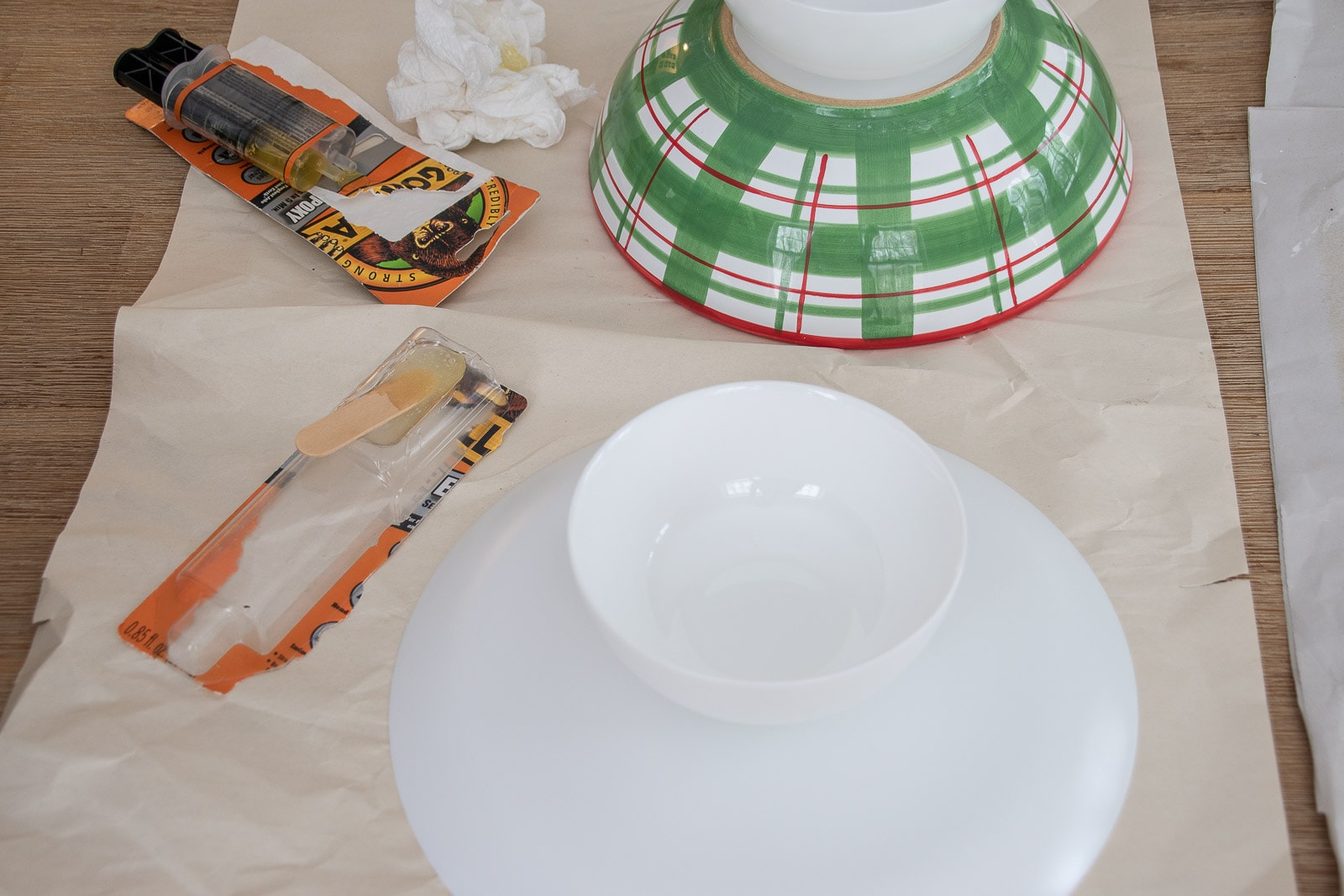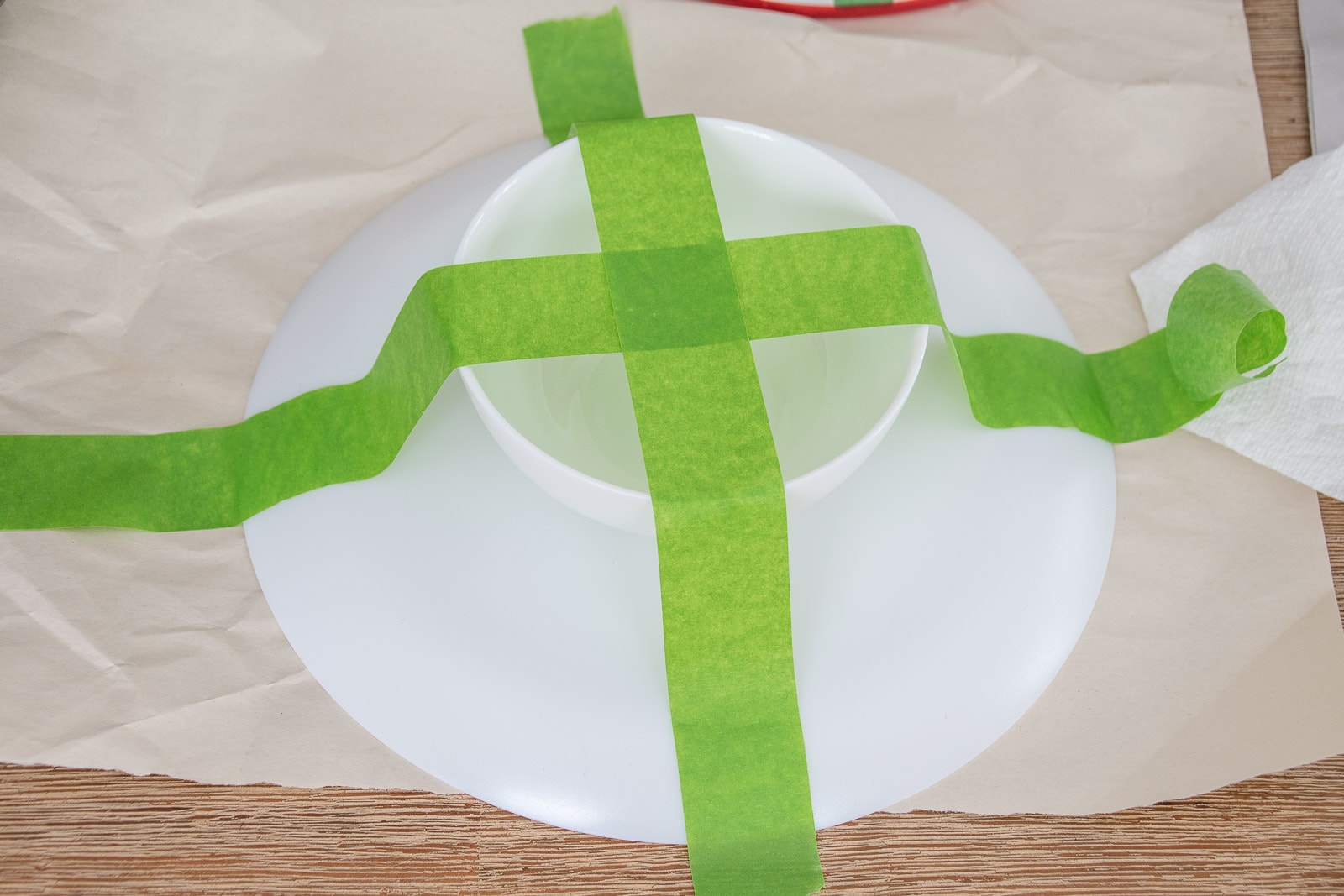 Step 4. Paint
I wanted to recreate the finish of my original planter so I started by painting my thrifted version with this black chalky finish paint. I used a brush with fairly course bristles so there's a great texture from the brush strokes. I gave my planter a couple coats.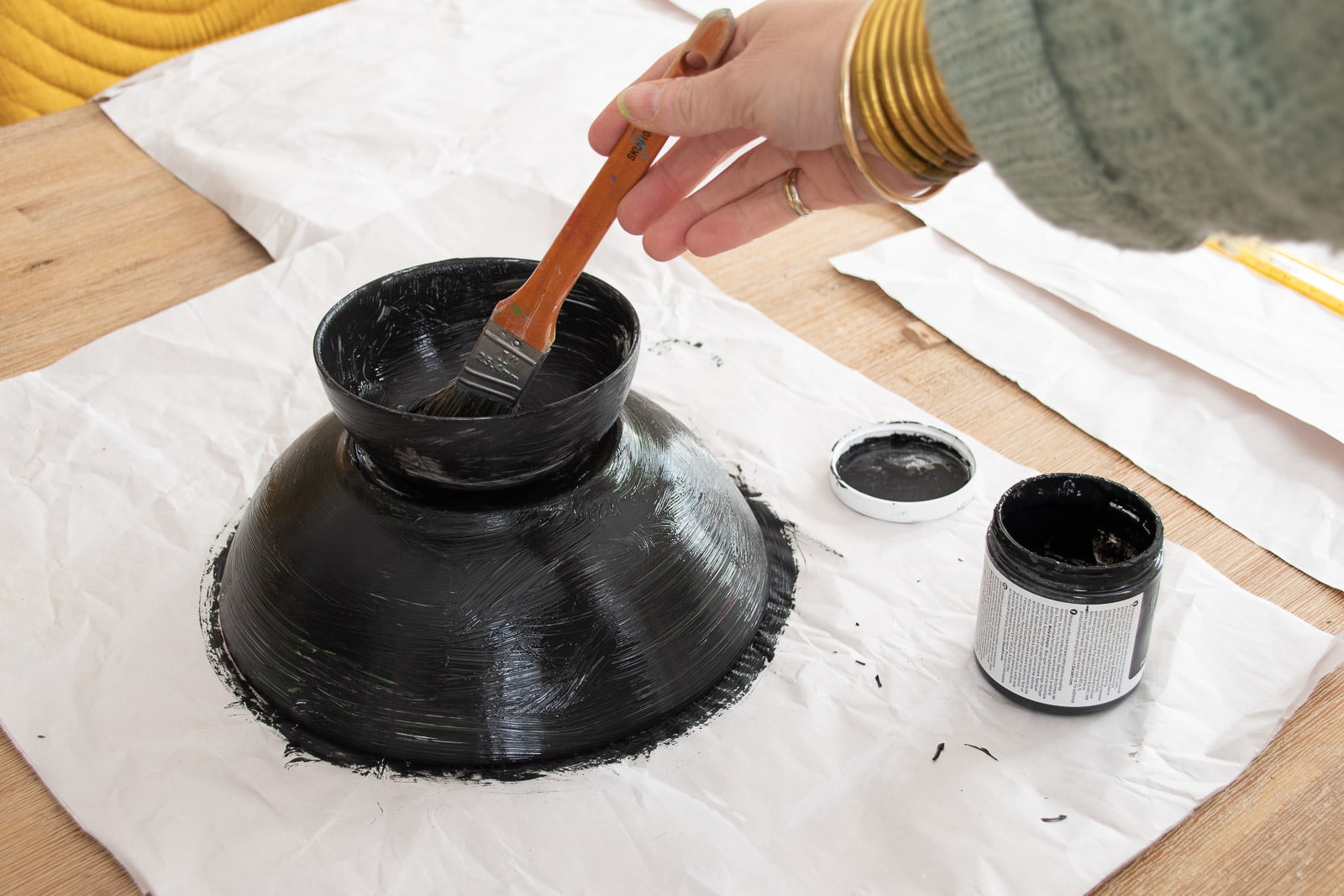 Step 5. Add finish
To give my planter that 'aged' look, i found a piece of playground chalk from my kids' art stash. It's purple, yeah… but it didn't seem to matter. Essentially I'm planning to give my planter a chalk board vibe. To avoid any dark chalky lines, I rubbed the chalk on my hands first and then lightly rubbed the chalk onto the chalky finish of the painted planter. I did *not* seal the chalk because I couldn't find my polycrylic, but ideally I'd give the planter a top coat with MATTE polycrylic just to seal the chalk dust in place.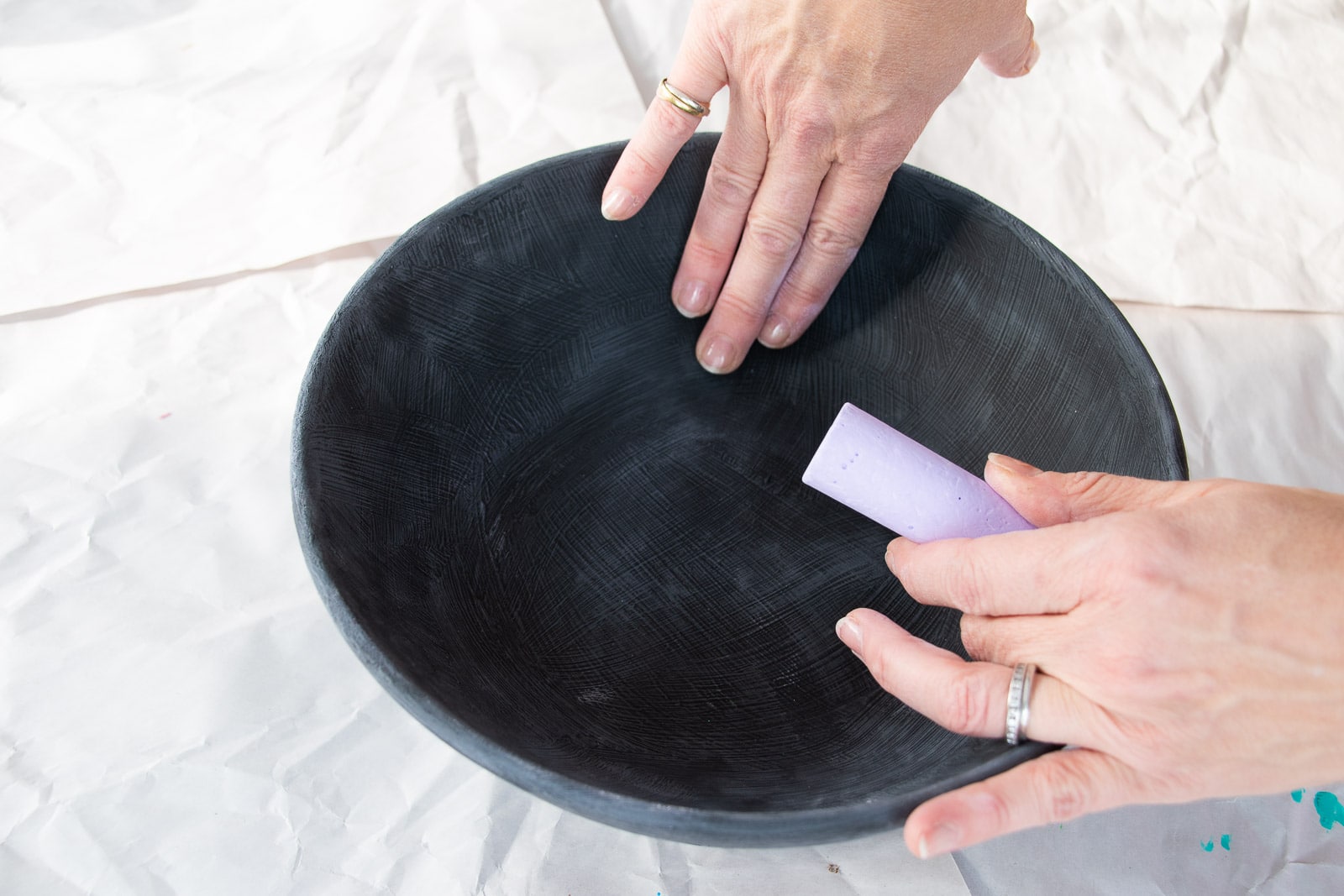 (I didn't do anything to the 'cake stand' and you can see it peeking out from under some of my globes!)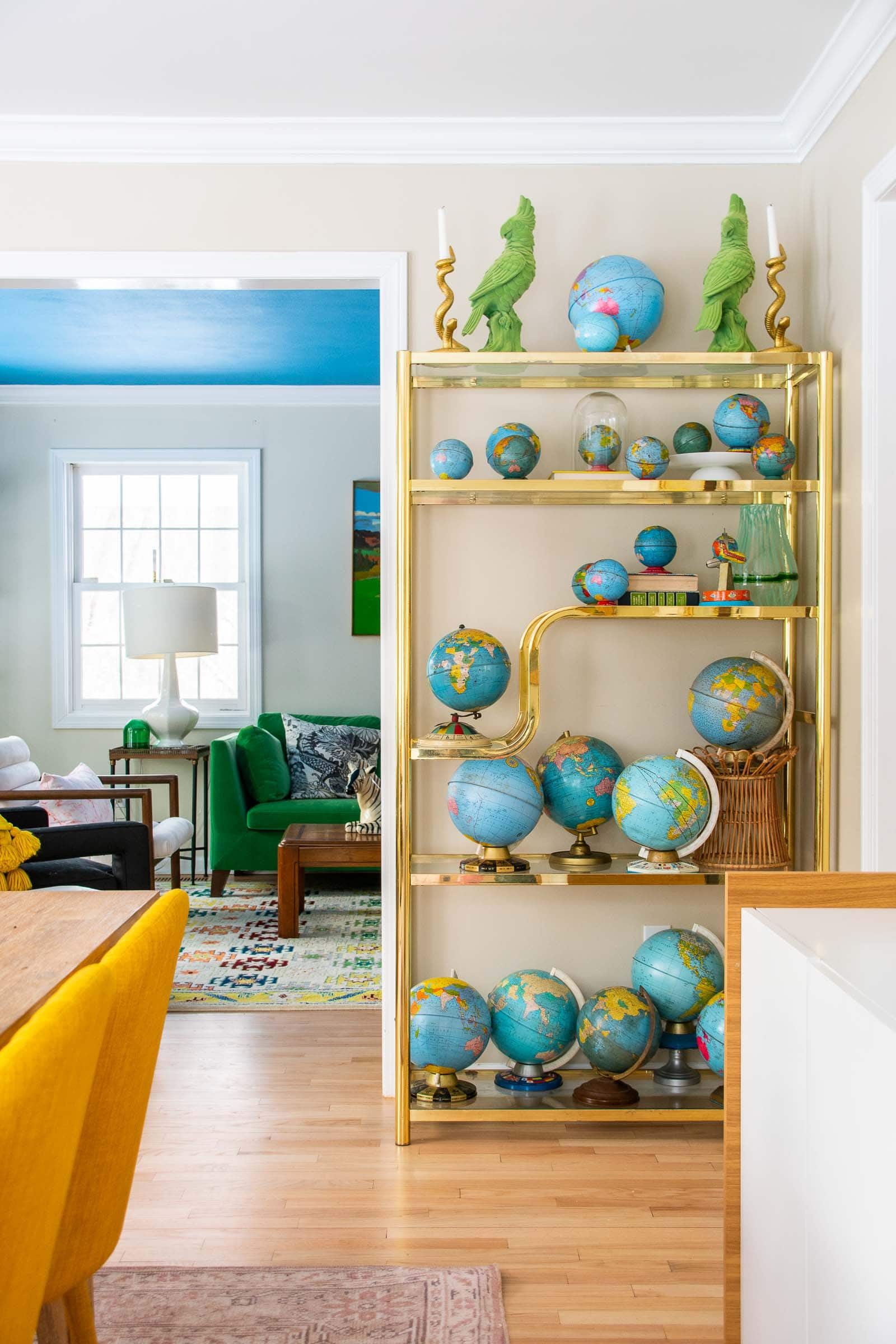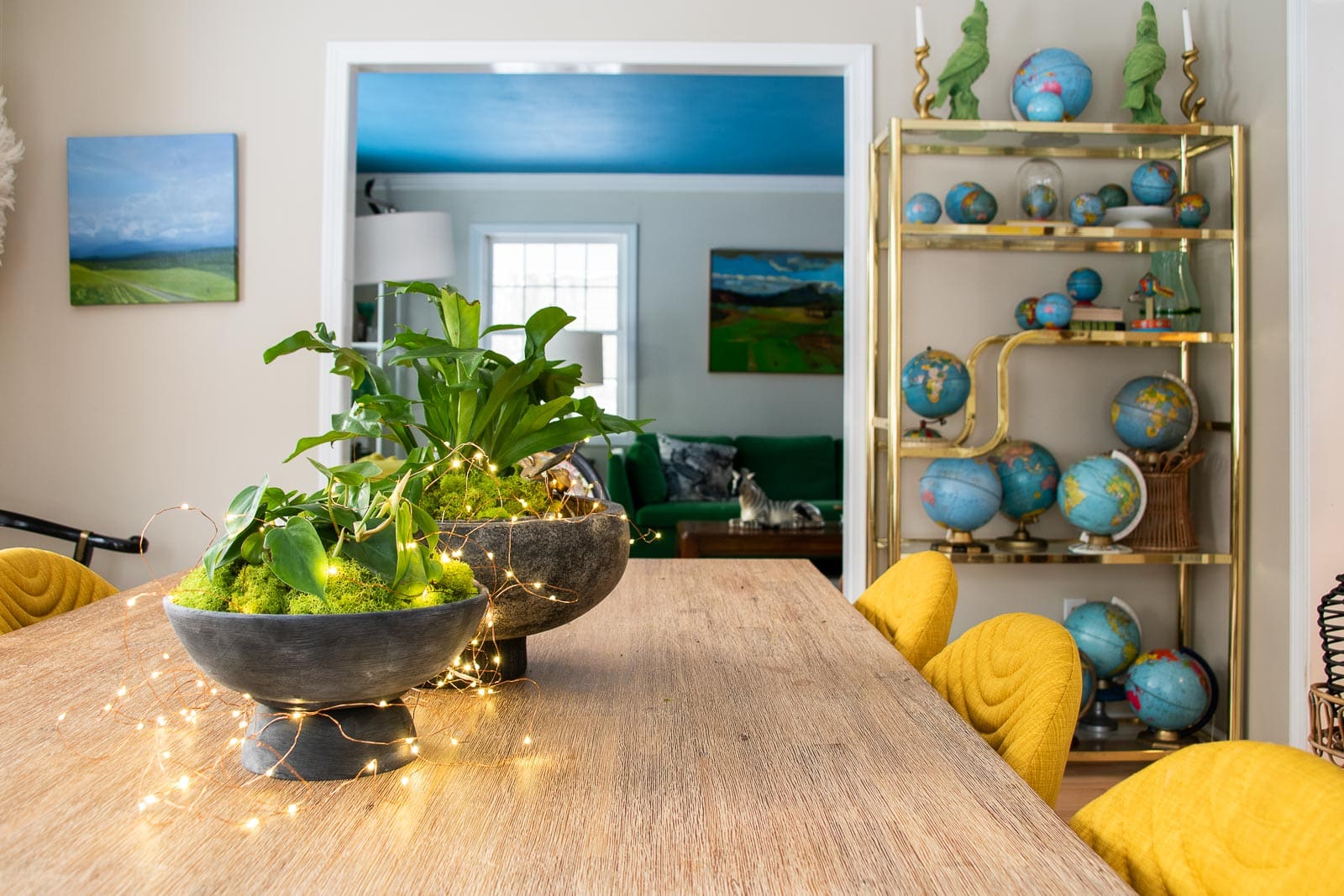 Cost/ Materials breakdown:
Thrifted Bowls: $1 each
Thrifted plate for the 'cake stand': $1
Thrifted Christmas bowl: $8 (yes… you read that right. Our Goodwill is unbelievably overpriced.)