How to Makeover a Thrift Store Canvas
I found this canvas at the thrift store and repainted it as modern art.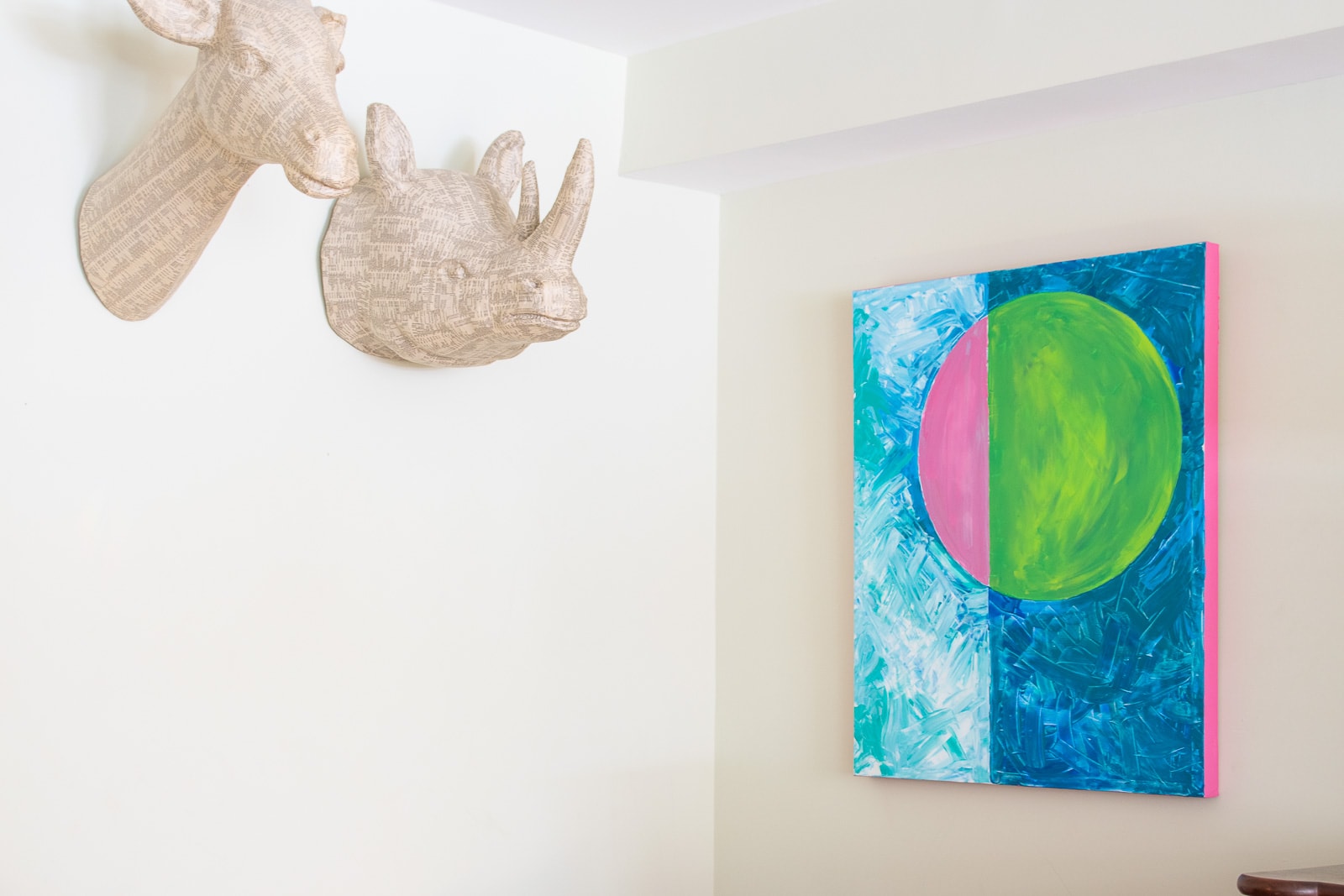 I will never get tired of a thrift store makeover. It's like one open ended experiment. Sometimes you win, sometimes you lose. I'm not sure about this canvas but I sure had a fun time making it over! Thrift stores are a great place to go for blank canvases. Unless there's a major coupon a the craft store a big 2×3 canvas can cost upwards of $40. This one was $10 at our grossly over-priced Goodwill. They should be even cheaper!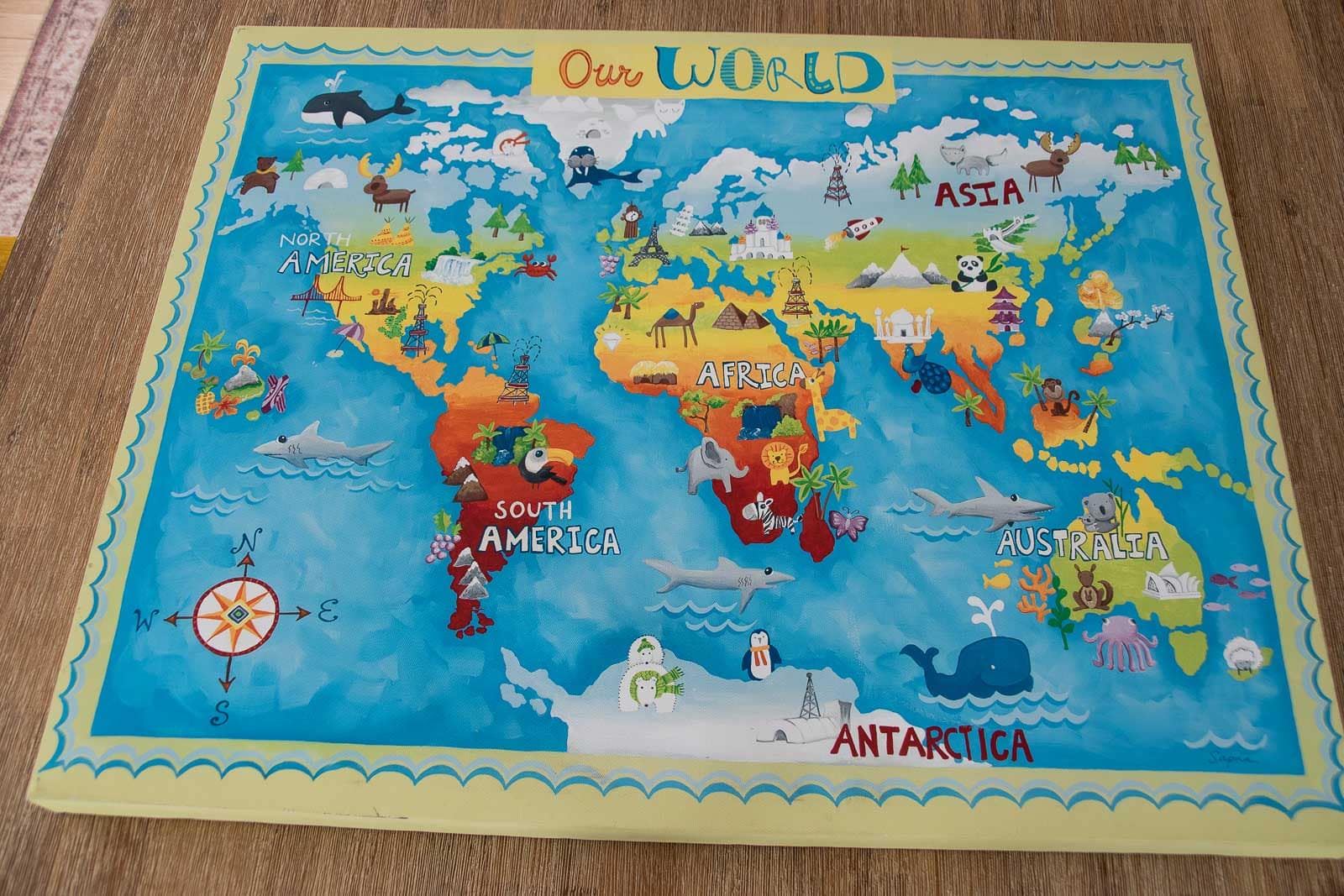 Step 1. Gesso
Gesso is similar to paint but a little thinner and dries a little stiffer. It's used to prime a canvas and in this case it's a nice way to cover the existing art. I painted the entire canvas (don't forget the sides) with white gesso. I only gave my canvas one coat because I knew I was going to be using fairly bright and bold colors.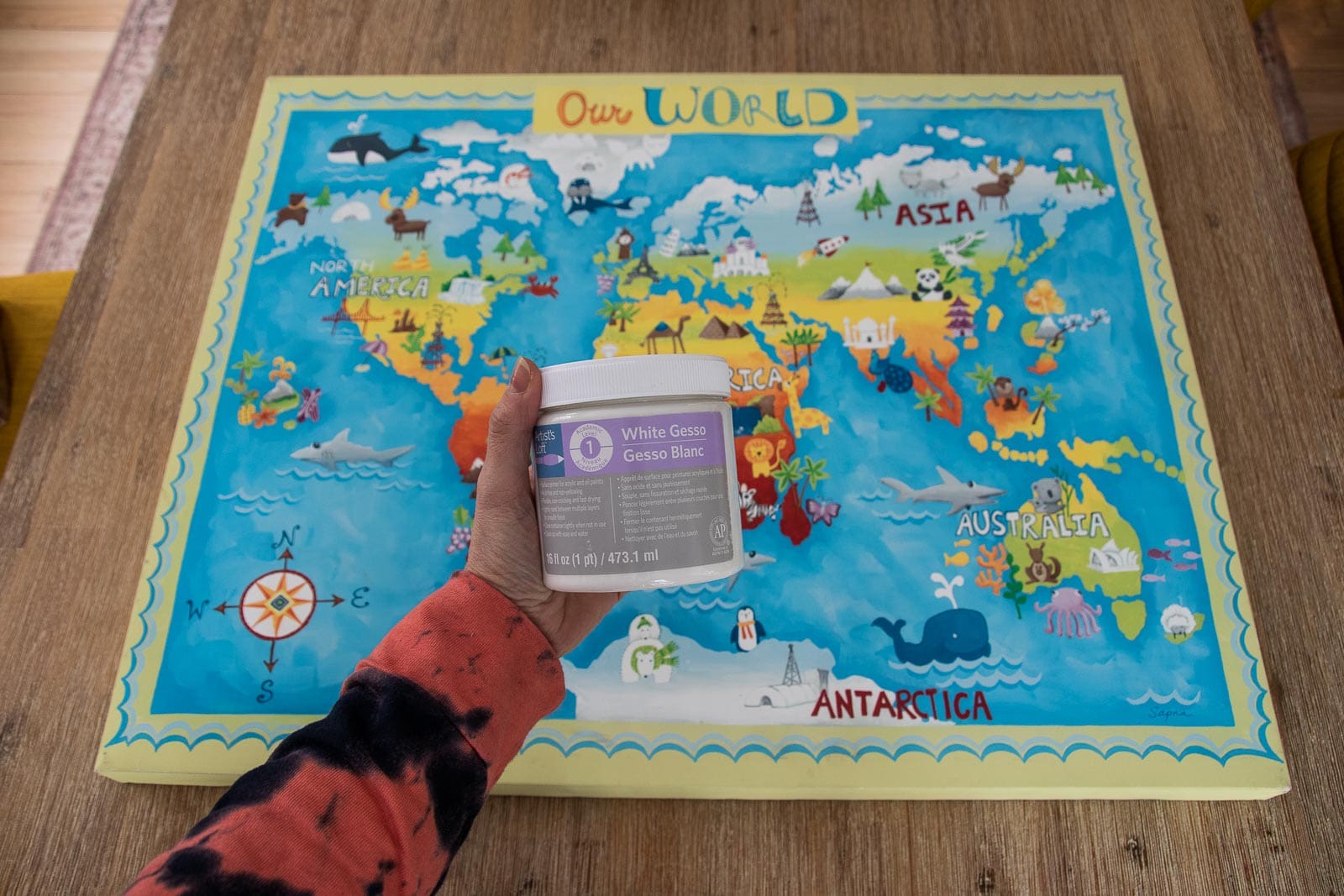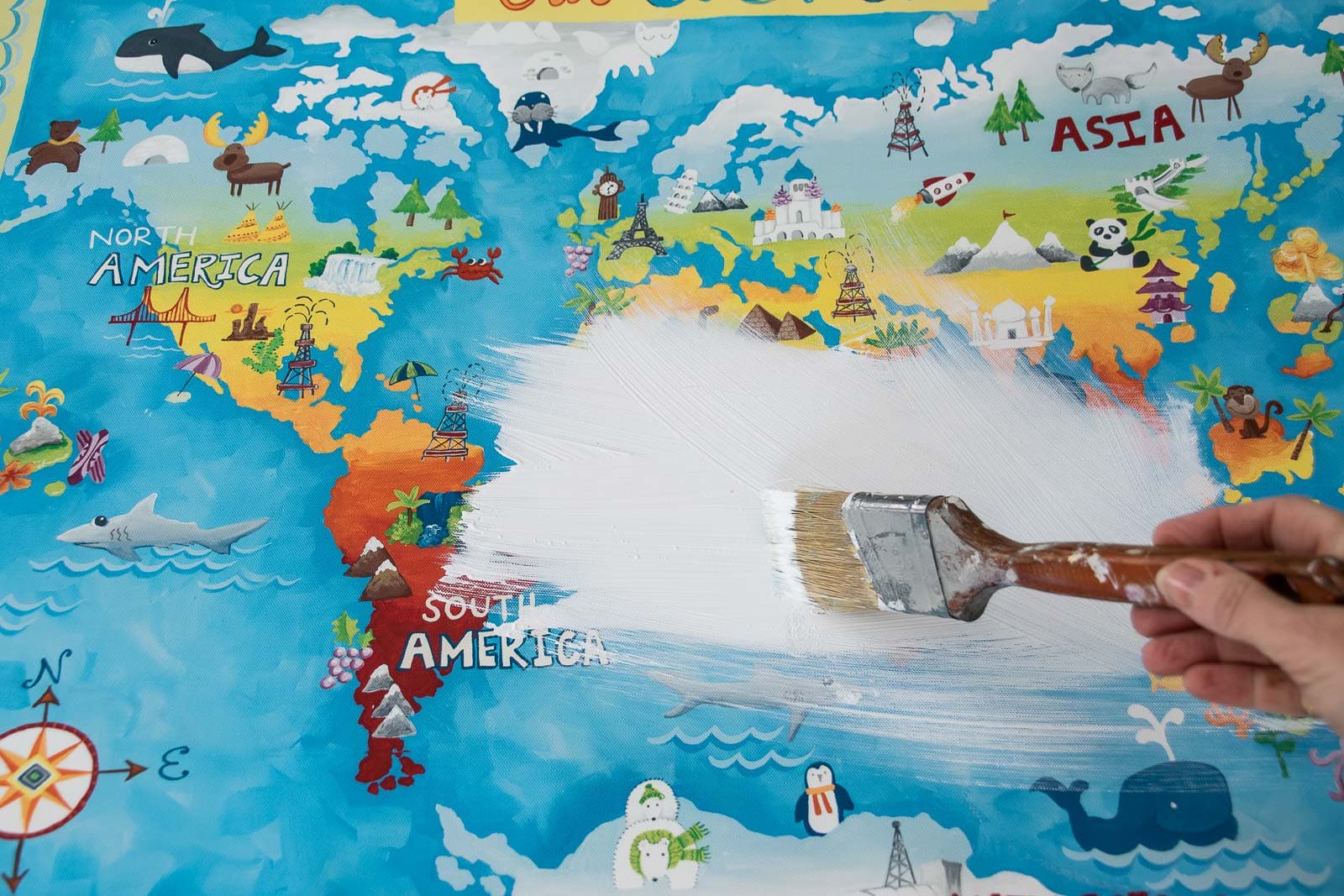 Step 2. Add a Graphic Pattern
My plan for this canvas was a lot of fun paint texture, but I wanted there to be a little more than just texture. I used a round tray and a straight edge to draw a simple design (literally a single circle with a line through it).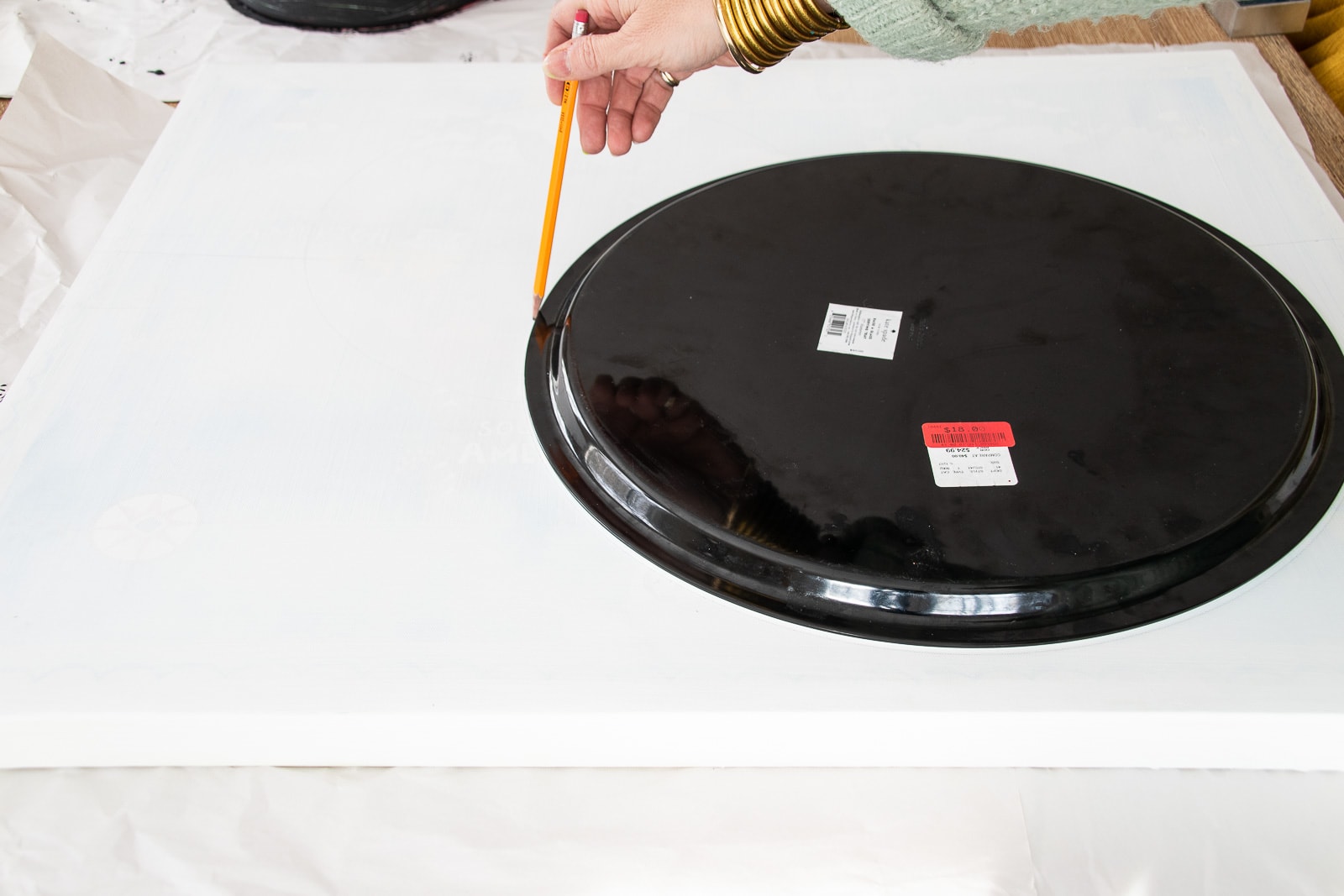 Step 3. Add texture and color
I'm using this acrylic paint and a pallet knife to paint the background. I squirted a few colors of paint right onto the canvas and used my pallet knife to mix them and move them around the canvas. I'm using darker shades of blue on one side of tie circle and lighter shades of blue on the other side. These colors mix well together so they're a good choice for this project. Tip: don't overwork the paint. Less is more if you want to keep the textural look of the different shades of paint streaking together on the canvas.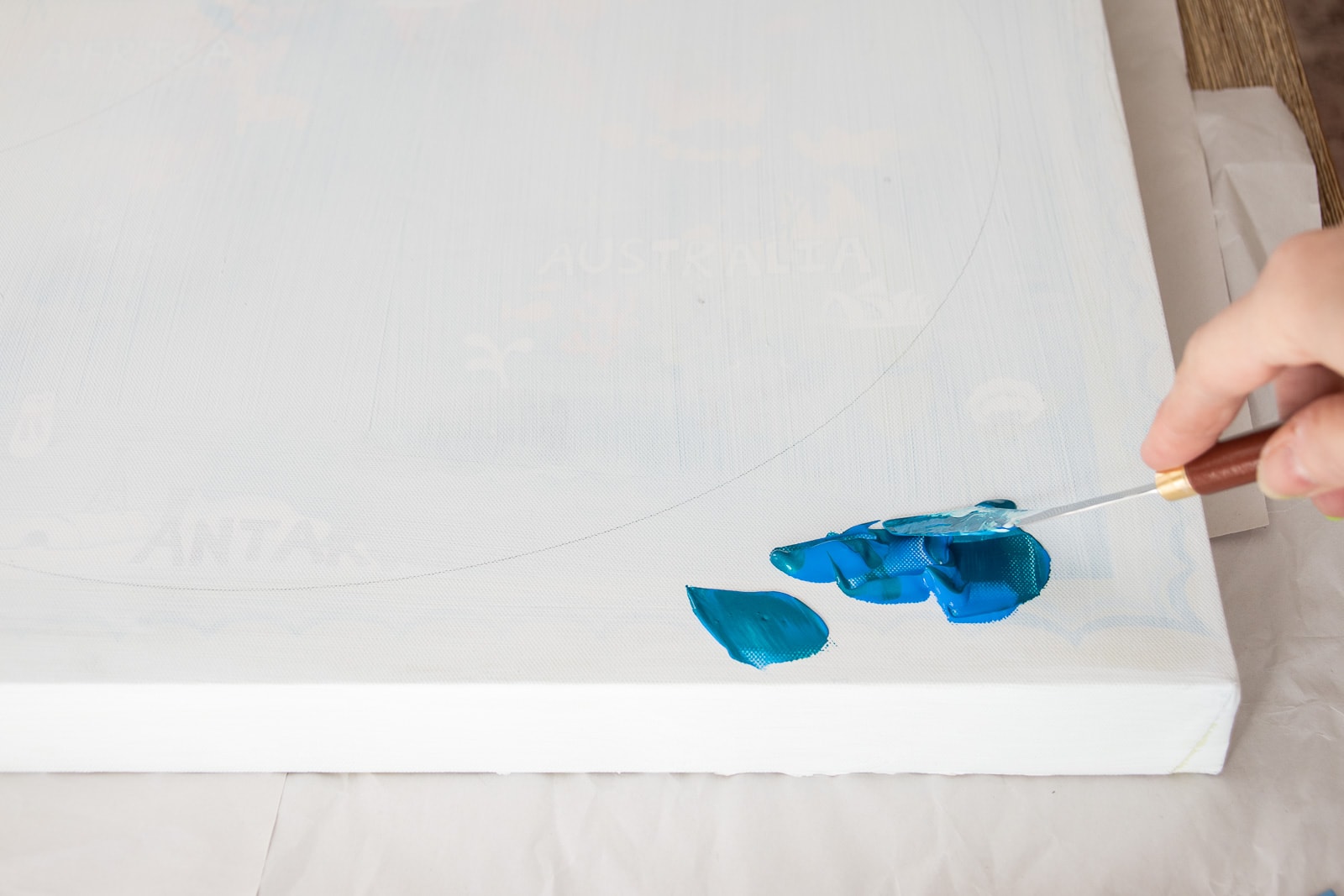 Step 4. Use a brush for the shapes
Originally I used my pallet knife for the whole canvas, but I didn't love how similar the texture looked. I used a brush to paint a contrasting color (green and pink) on either side of the circle. I like that the circle has a smoother texture than the background around it.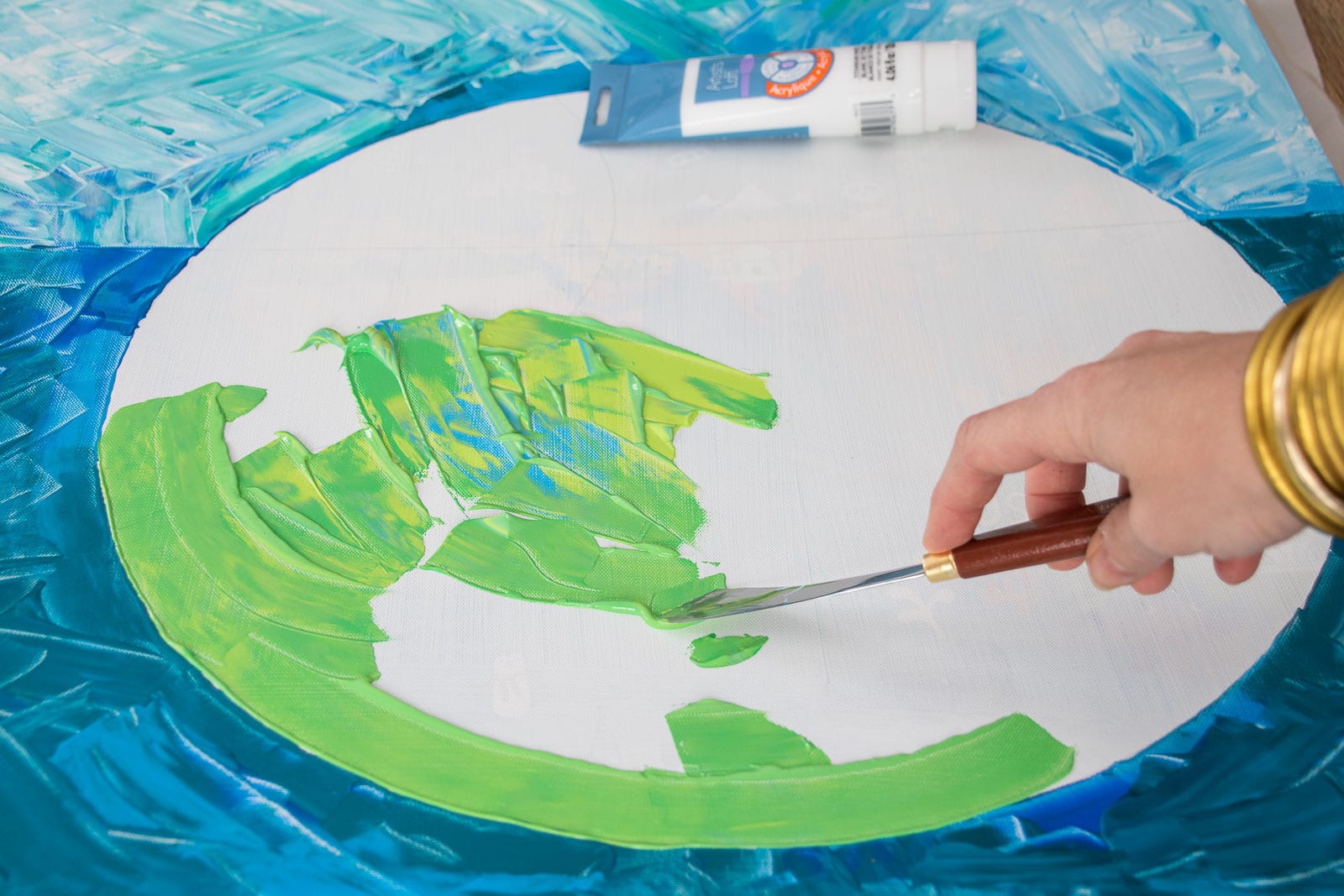 Step 5. Paint the edges of the frame
Don't neglect your edges! You can either DIY a frame like I did here, or just paint the edges with a contrasting color.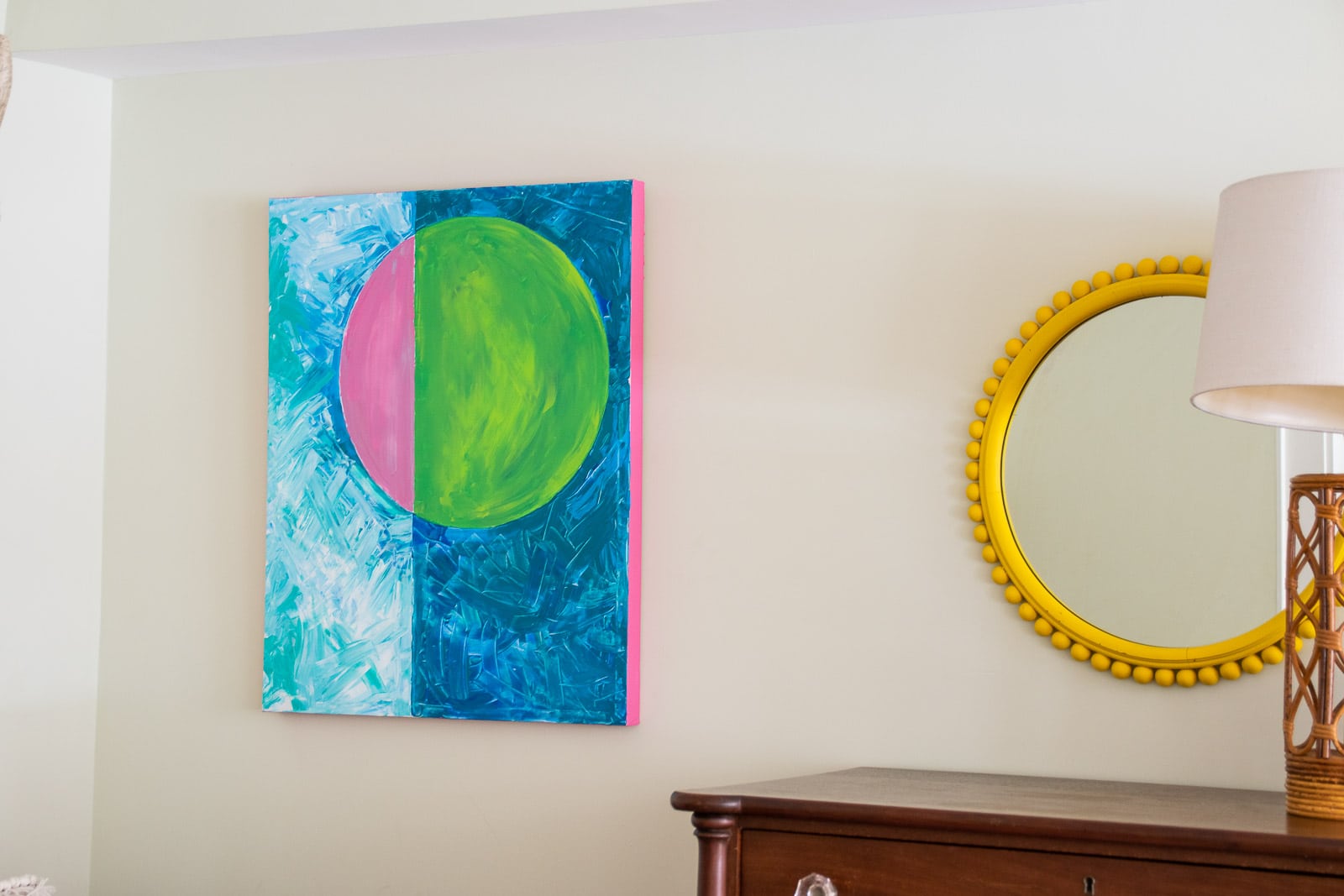 This canvas will never hang in an art gallery, but it was a fun DIY and, for $10, it's a much better option than an empty wall! I love the texture that a pallet knife provides, but this would be a great time to experiment with objects you have around the house. Get the kids involved and see what textures they can make!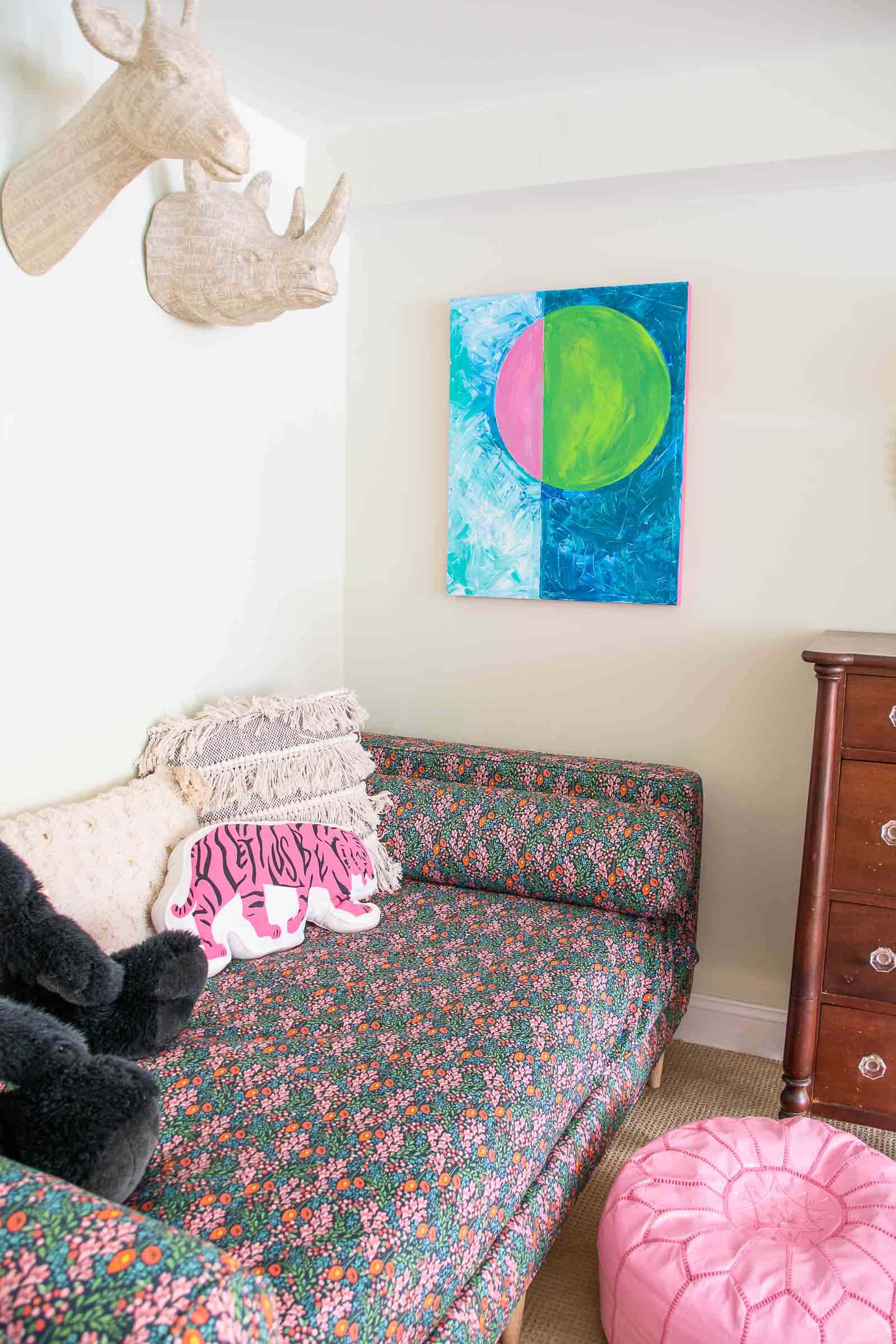 Materials: