Kids Colorful Desk area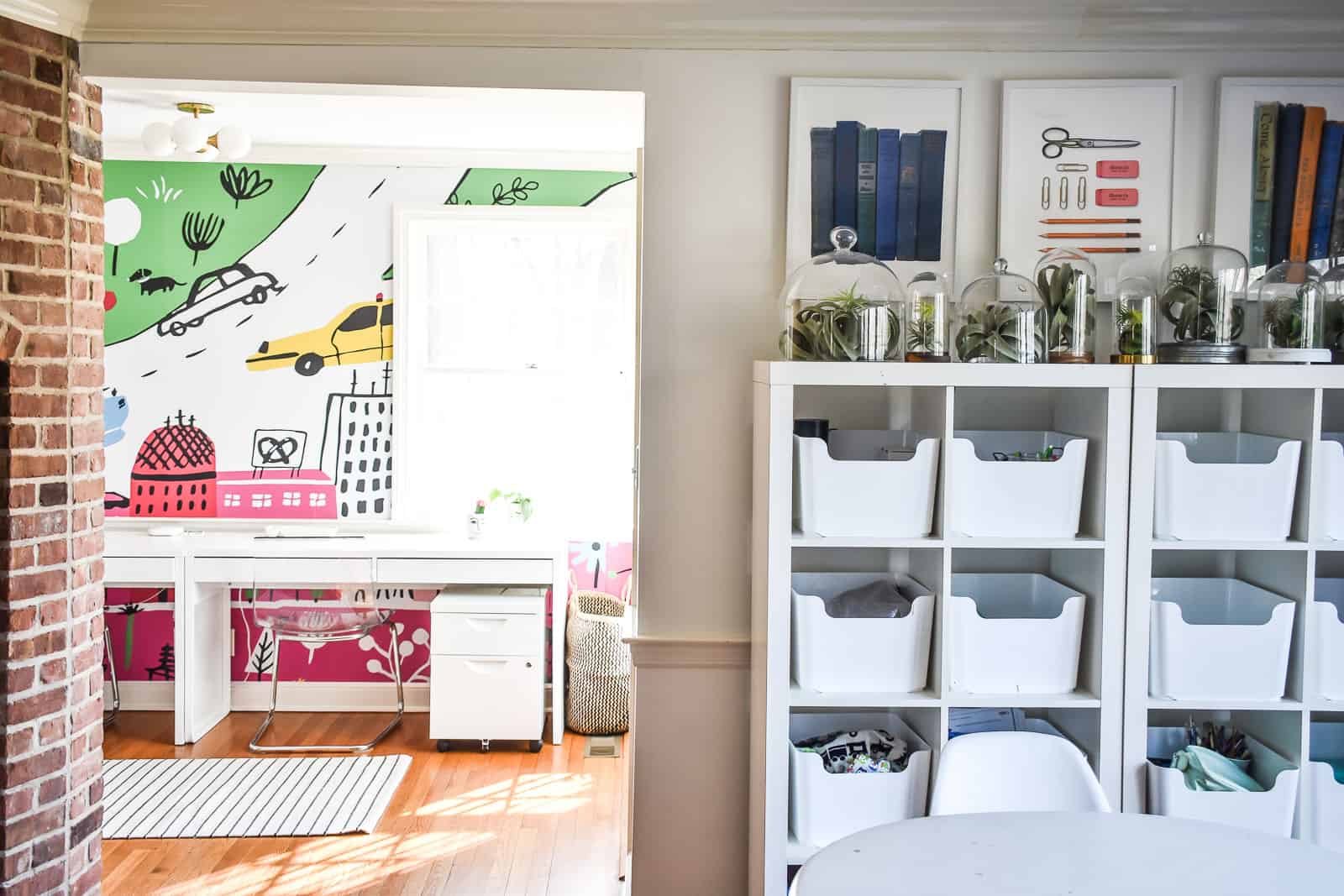 I've been sitting on this littler desk area homework station delight and I'm SO excited to share it with you! I look at this space EVERY day and I'm thrilled with how colorful and simple it is!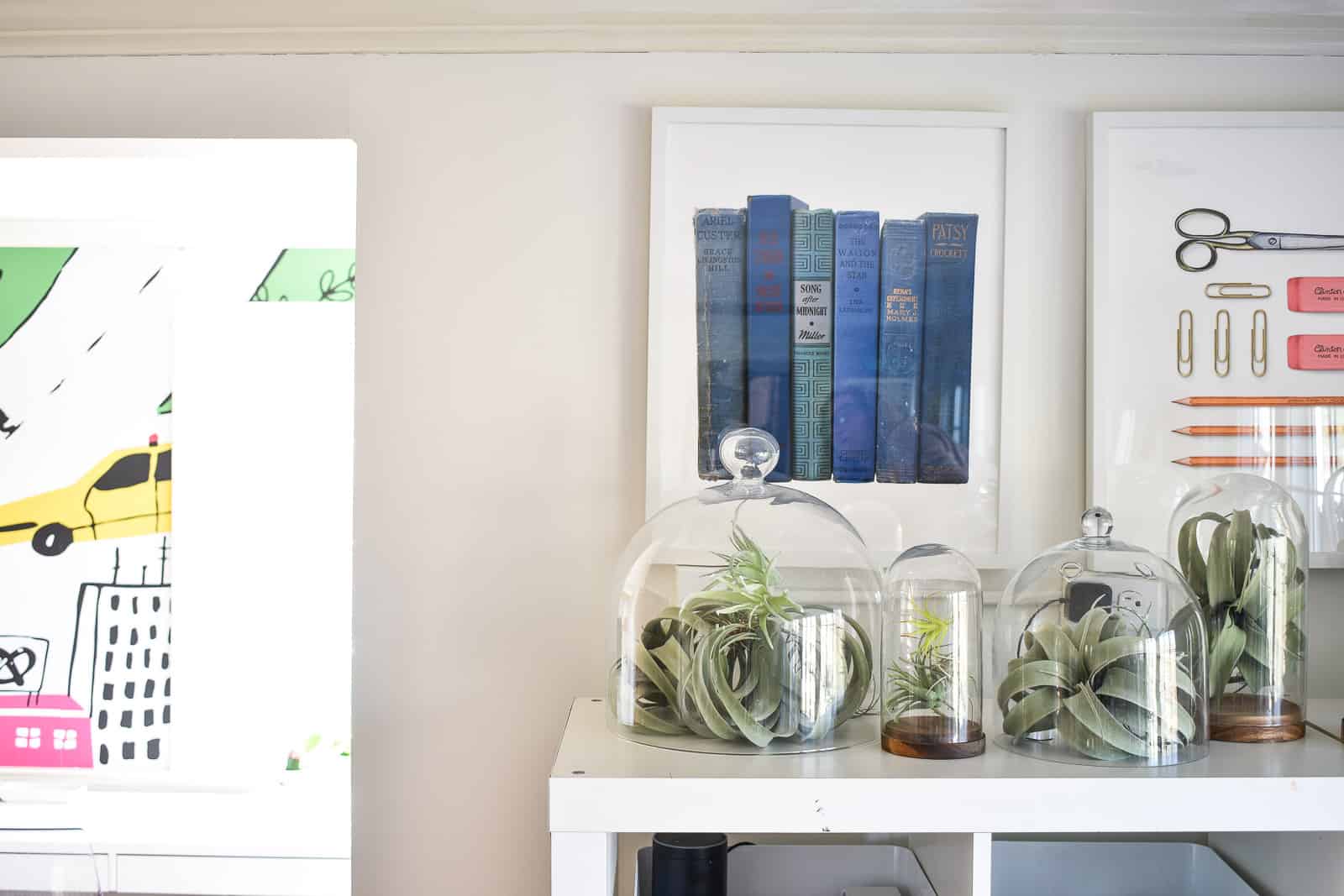 If you're just tuning in, make sure you check out Week 1 and Week 2 of this makeover!
Step 1. Mural
Let's just have a  moment of reverence for this mural by the talented Jordan Sondler for Minted. It's removable so totally renter friendly and it's the centerpiece of this makeover. It goes on in strips… I had to trim a bit from the top and bottom for it to fit this wall, but otherwise it was a shockingly perfect fit.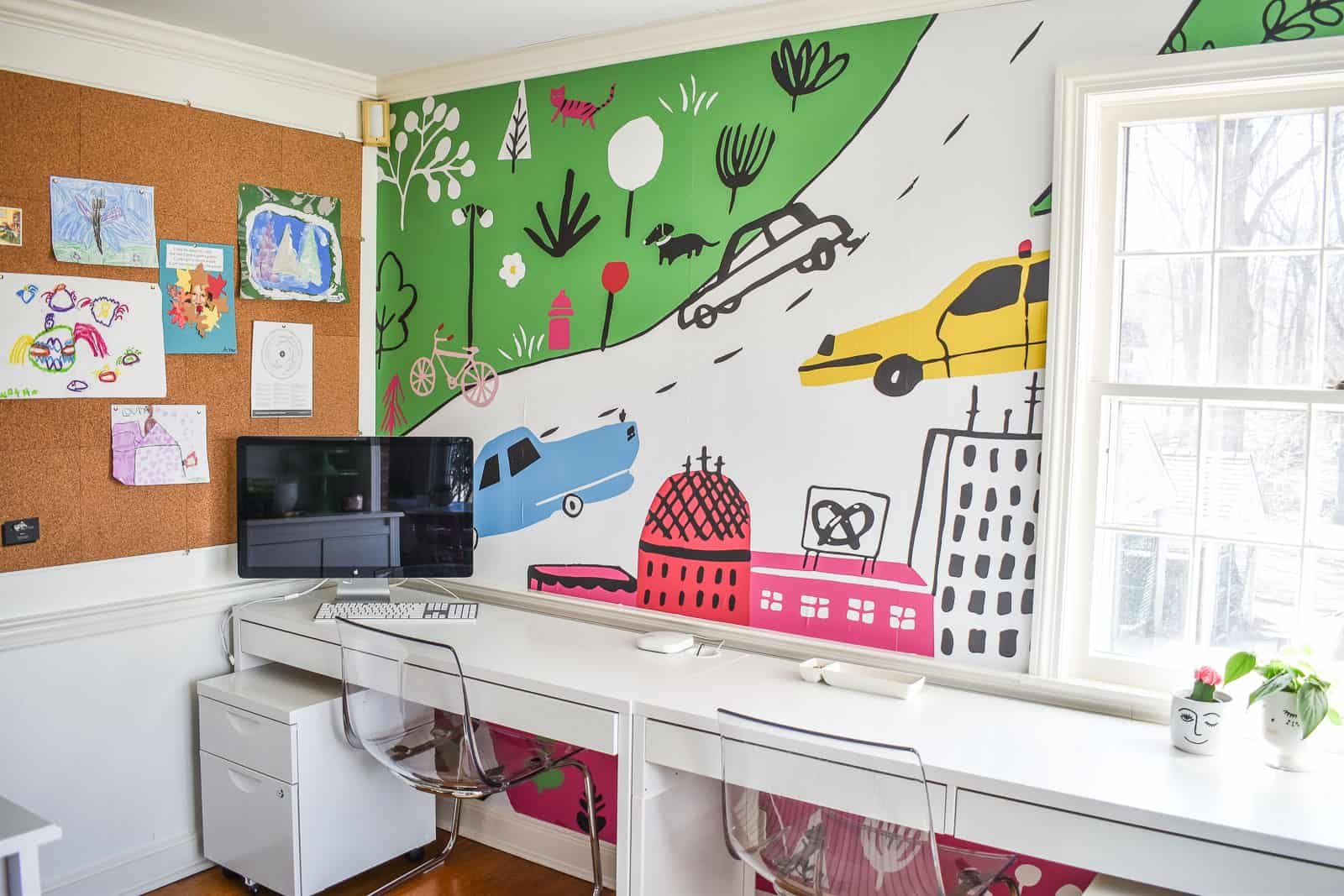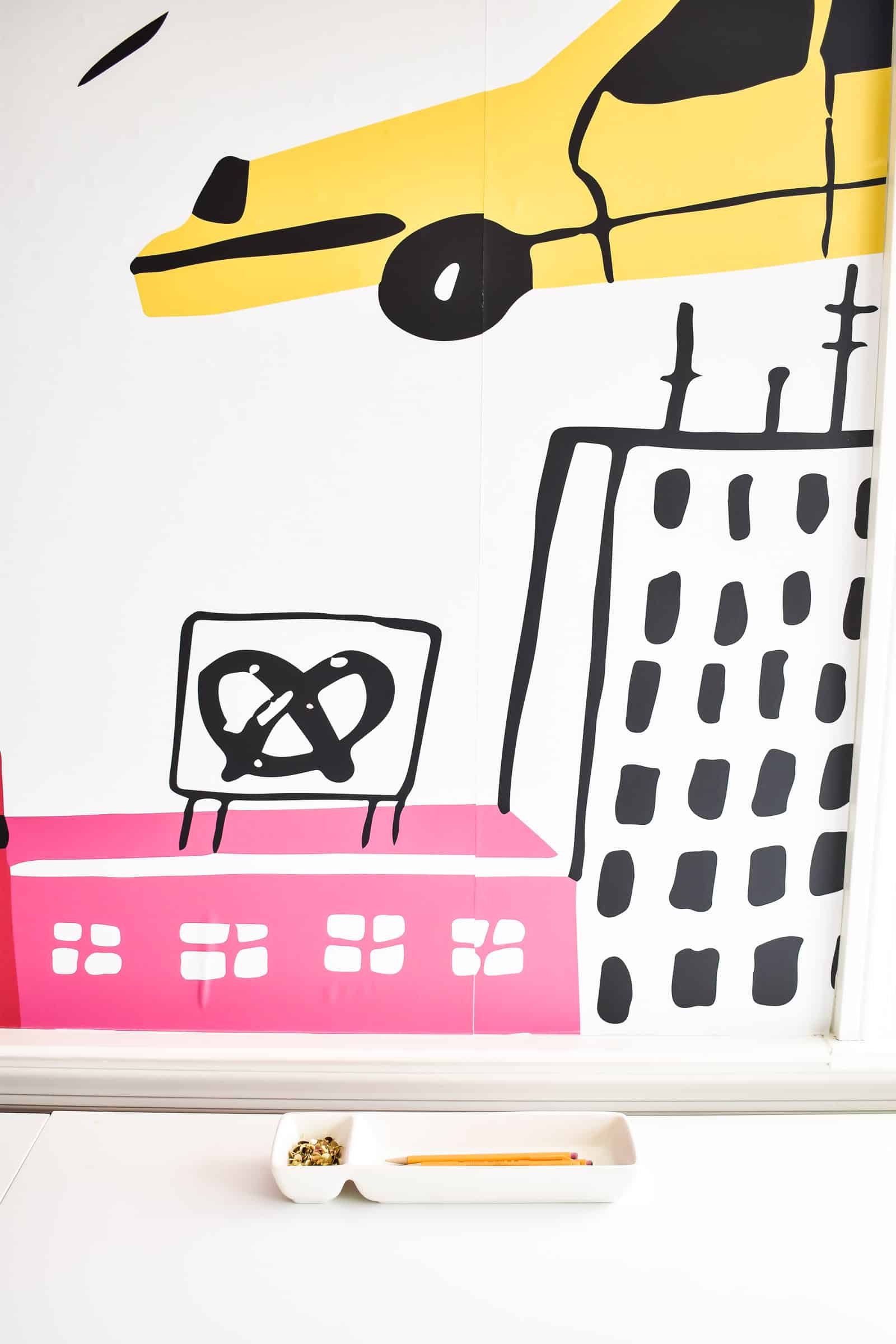 Step 2. Corkboard
This giant corkboard makes me BEYOND happy. I mentioned last week, but I used spray adhesive to mount cork squares to wooden underlayment and then mounted it to the wall with mirror clips. Not only is this a colorful wall, but it's also the perfect way to feature artwork as it comes home from school!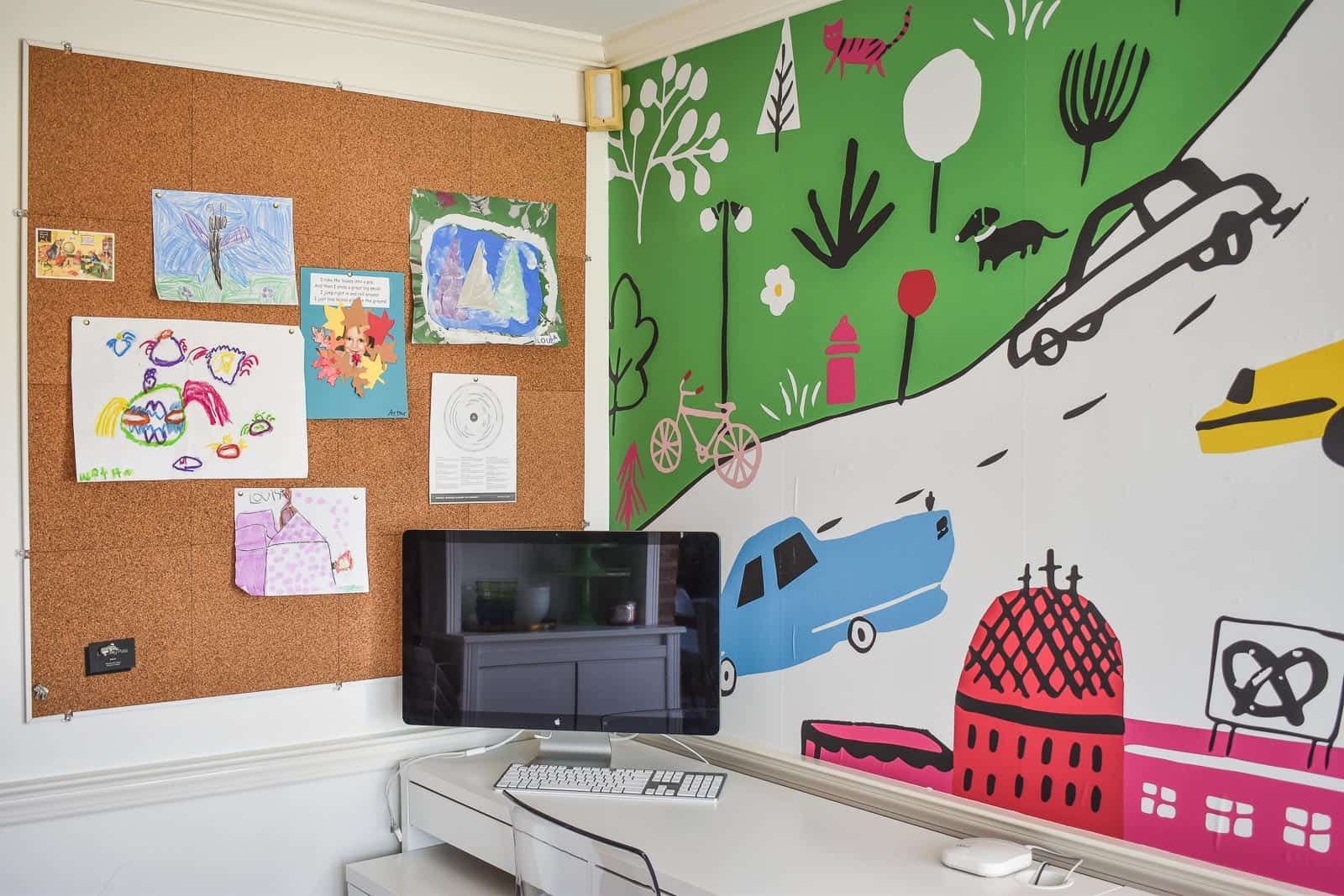 Step 3. Lighting
Seems like a small detail, but trust me when I tell you that swapping out the dated chandelier made a HUGE different in the space. This sleek modern beauty makes the entire space feel up to date and oh so chic.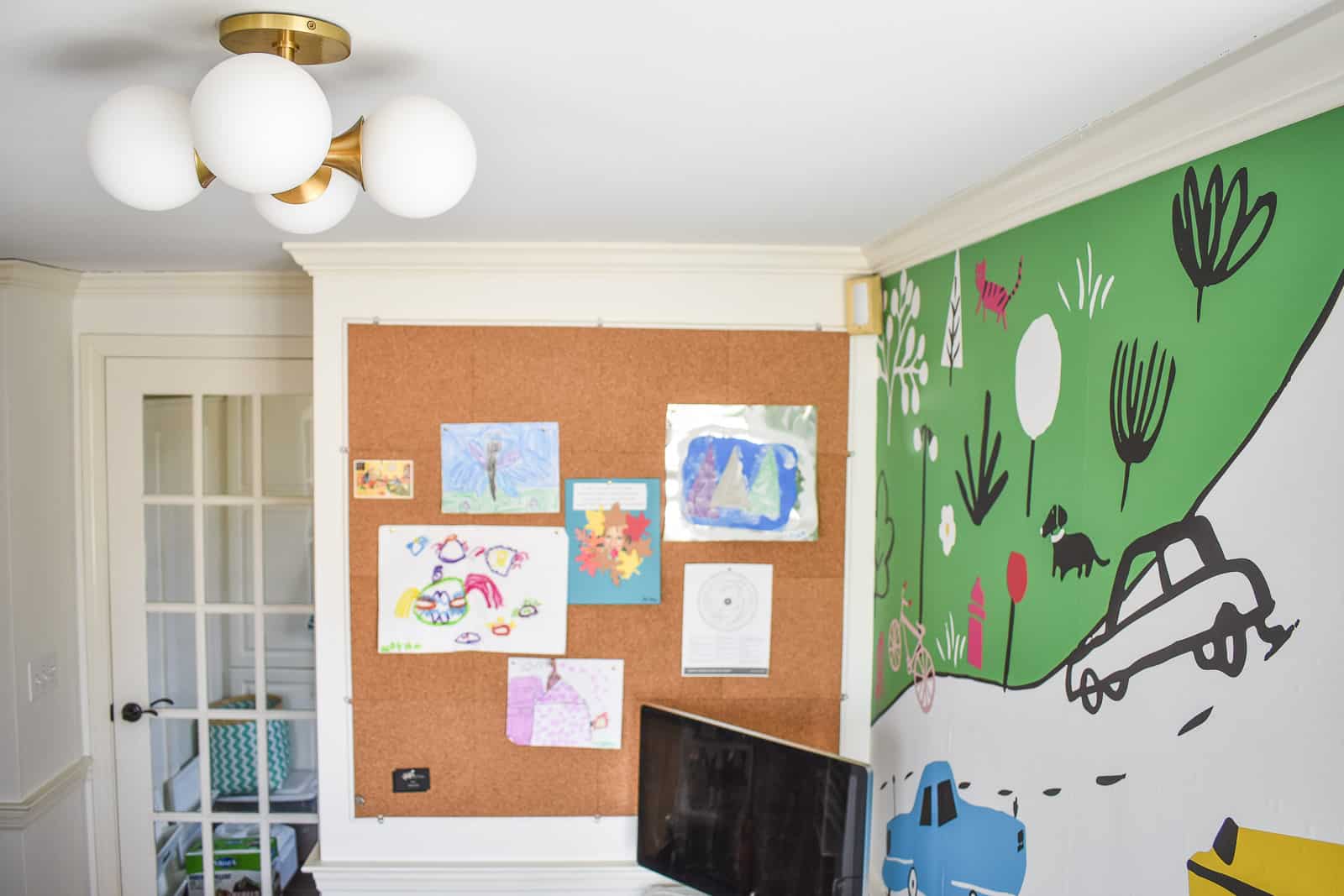 Step 4. Storage
One thing this house is lacking is… storage. We've kept a bunch of things in boxes and tossed a bunch of stuff, but I still wanted a way to display a handful of my favorite items. This white shelf from Ikea is super affordable and I love that is has cabinets on the bottom to conceal the ugly stuff, but shelves on the top for me to set up a mini rainbow glass display.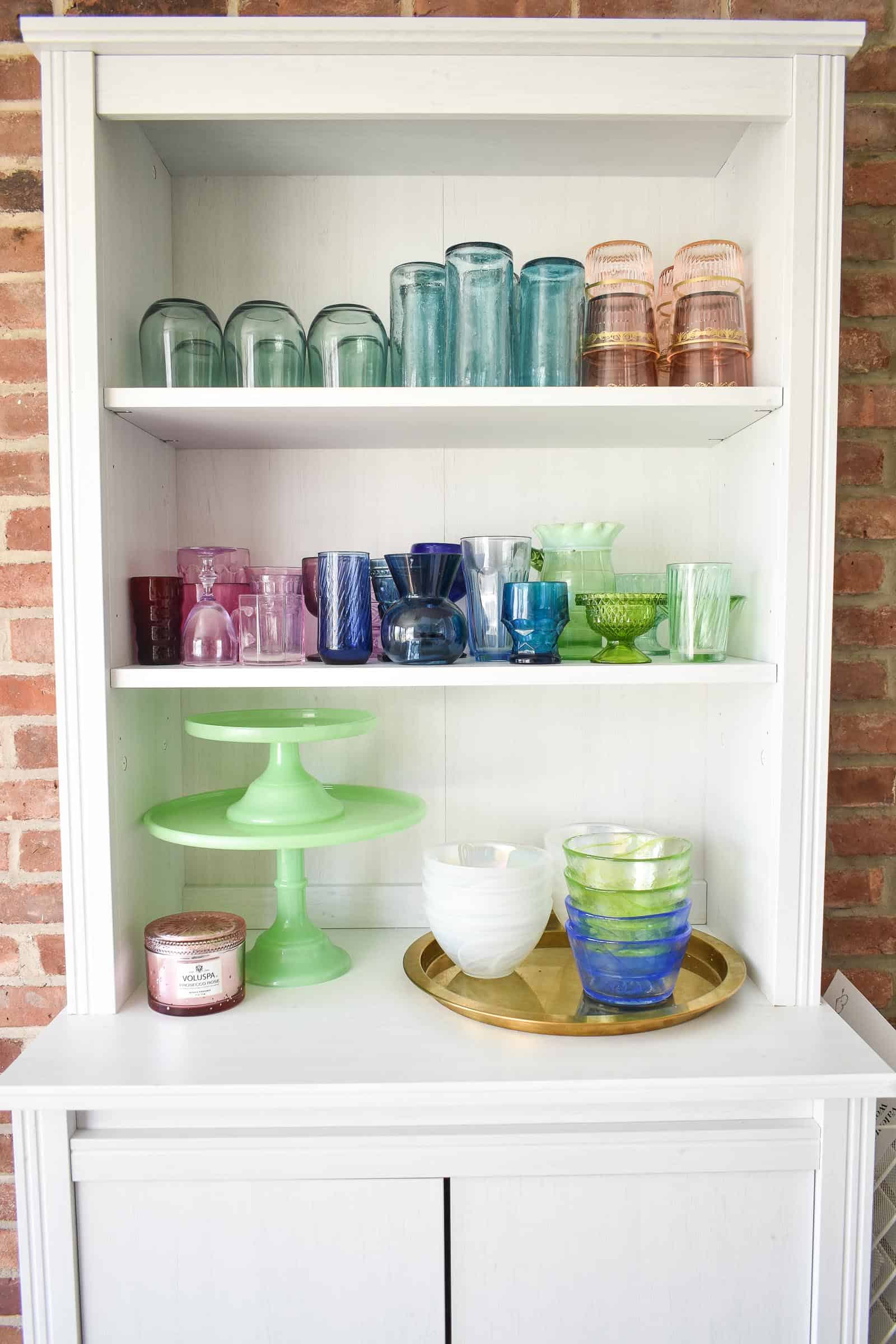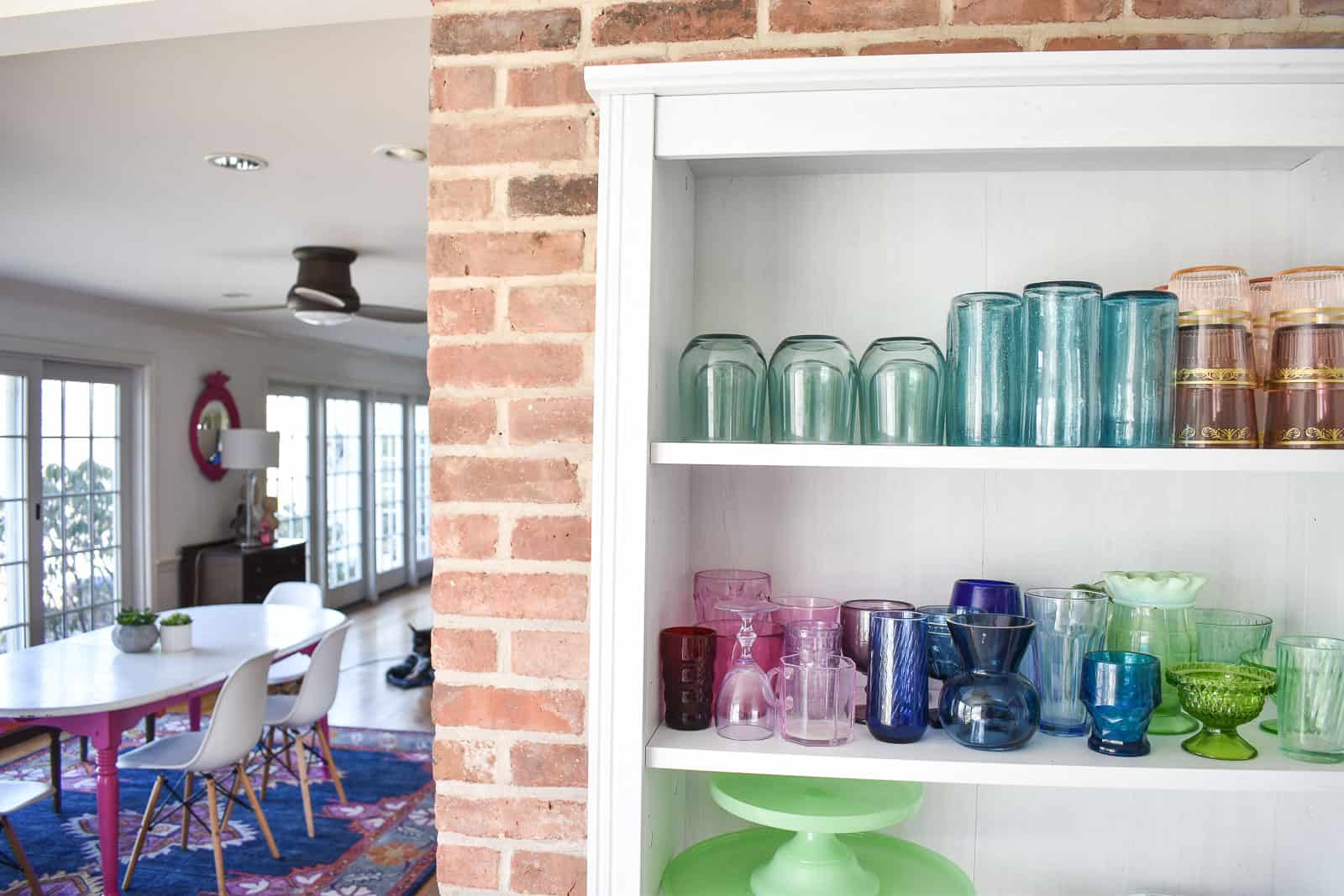 I love that these desks have a sleek profile but actually provide quite a bit of storage for small items in the drawers. We have tools in one, junk drawer items in one, batteries in another, and desk items in the last one.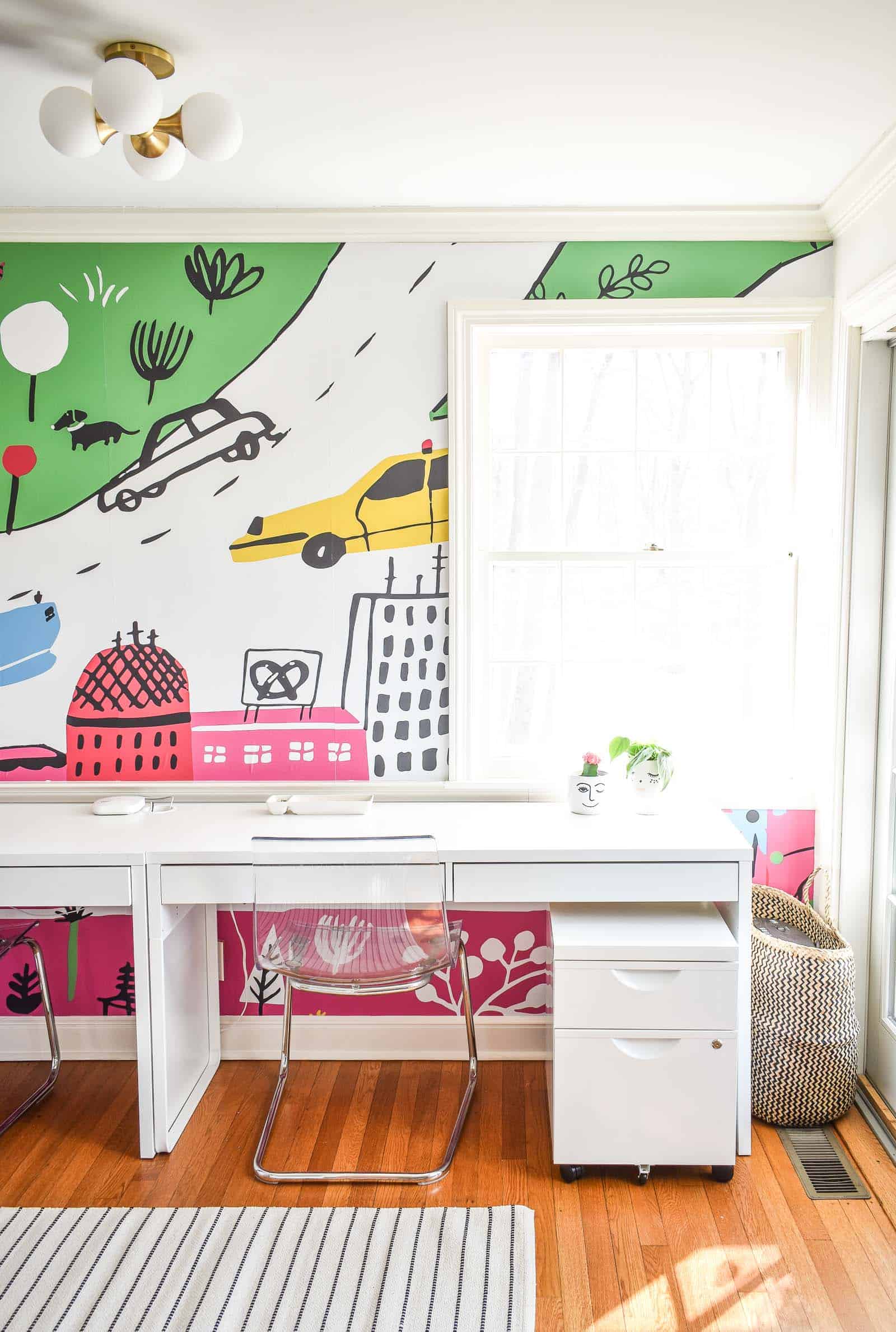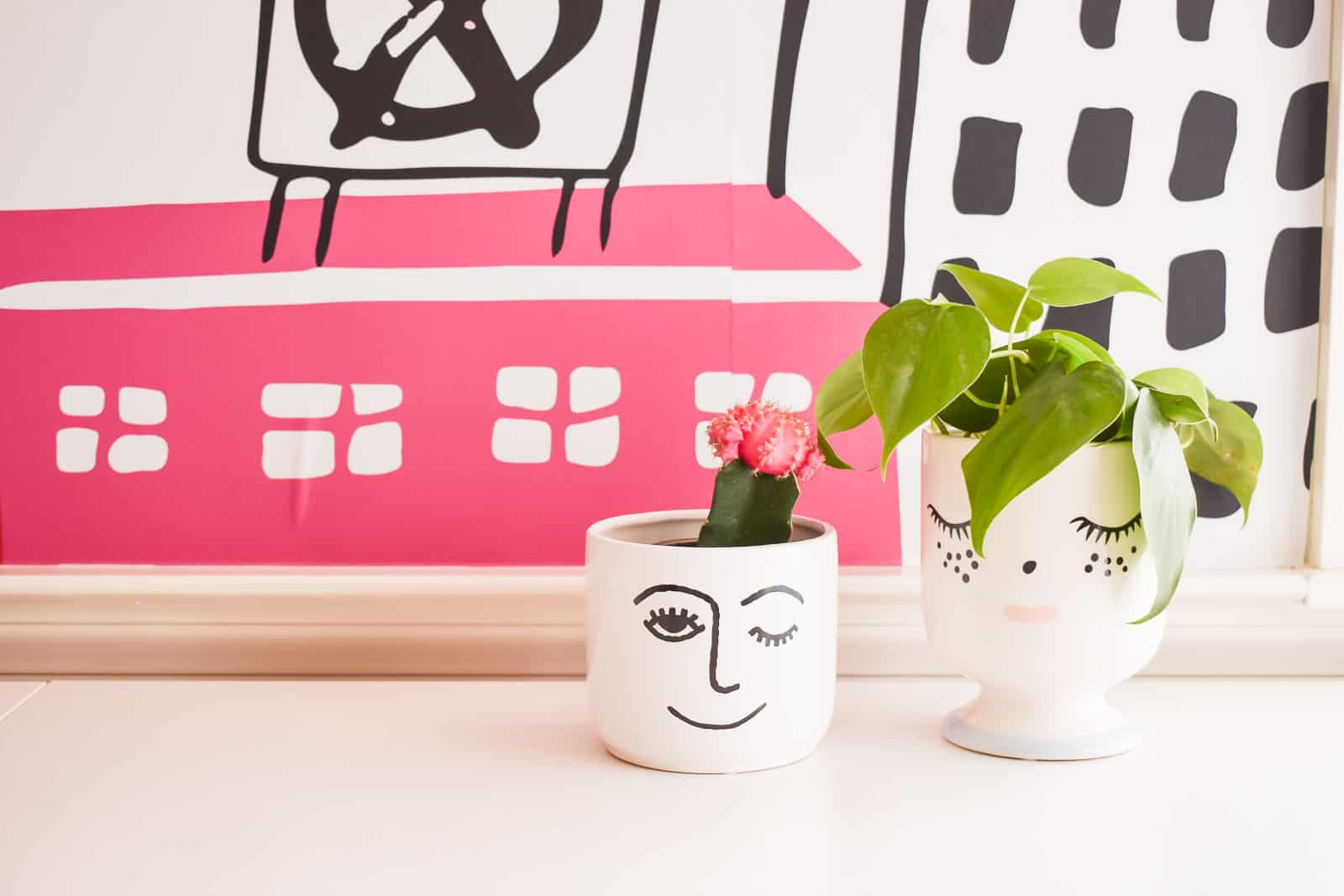 Finally that modular shelf in the eating area is a work horse. We got used to having certain items easily accessible for the kids, so I brought in bins to store things like pens/ pencils, snack bags, coloring books, watercolors, first aid supplies, and more.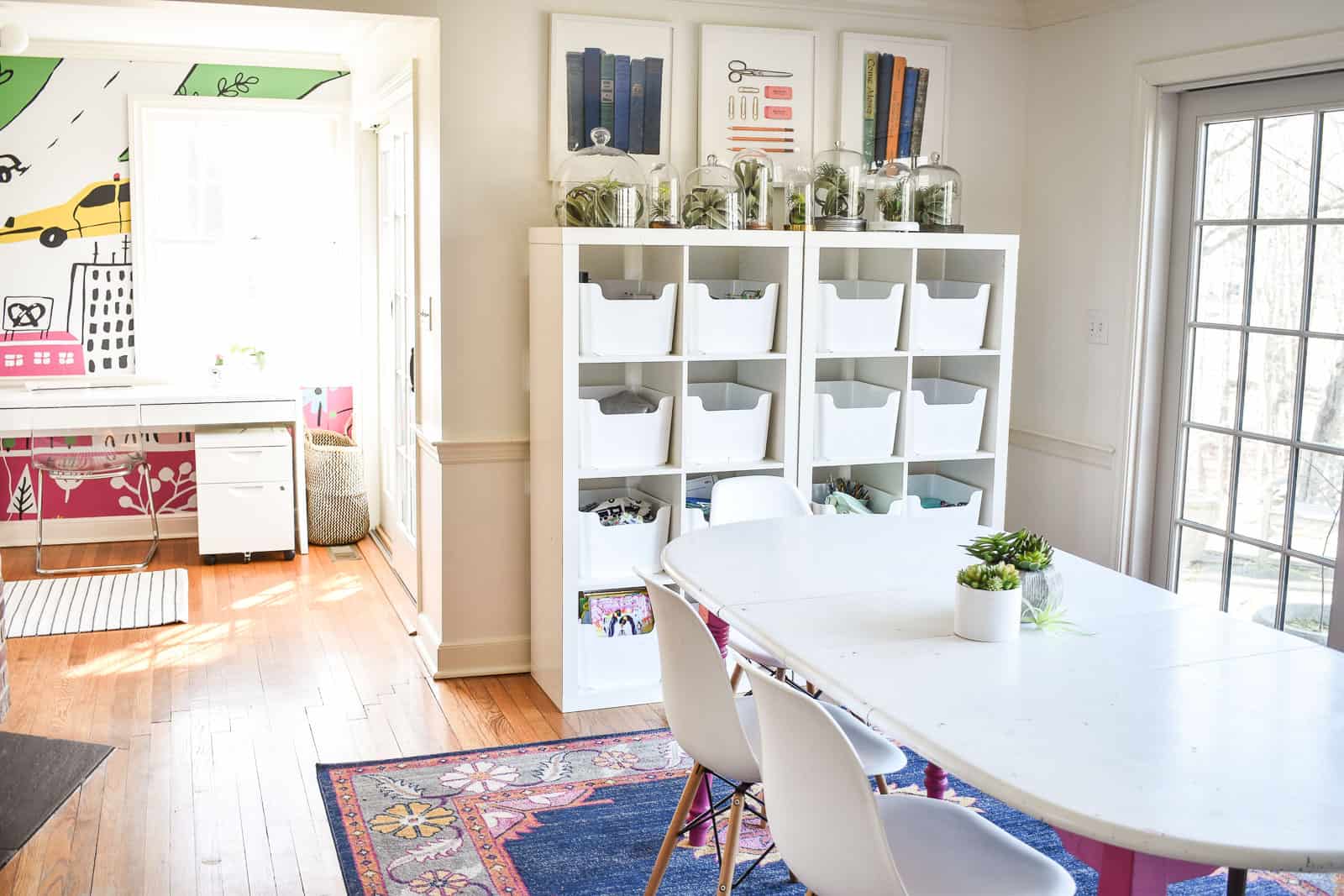 Step 5. Decor
Above the storage in the eating area, I wanted something simple but pretty. These bell jars get a lot of use around the holidays so I was eager to unpack them. They're filled with faux air plants and succulents. I love that they are  a bit of greenery without being too fussy.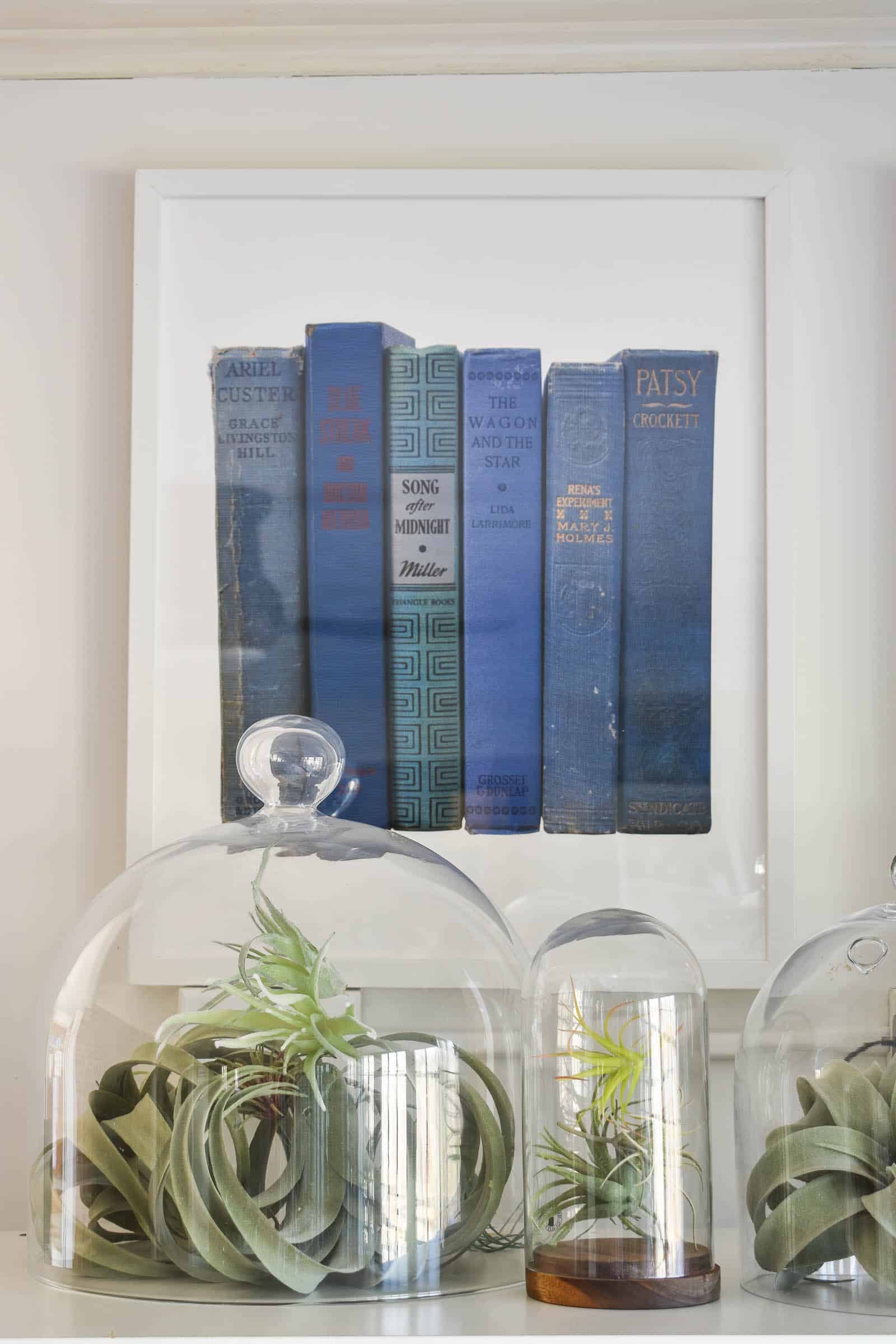 The artwork is from Minted too. The blue books are photographs but the pencils and erasers in the middle is actually a drawing.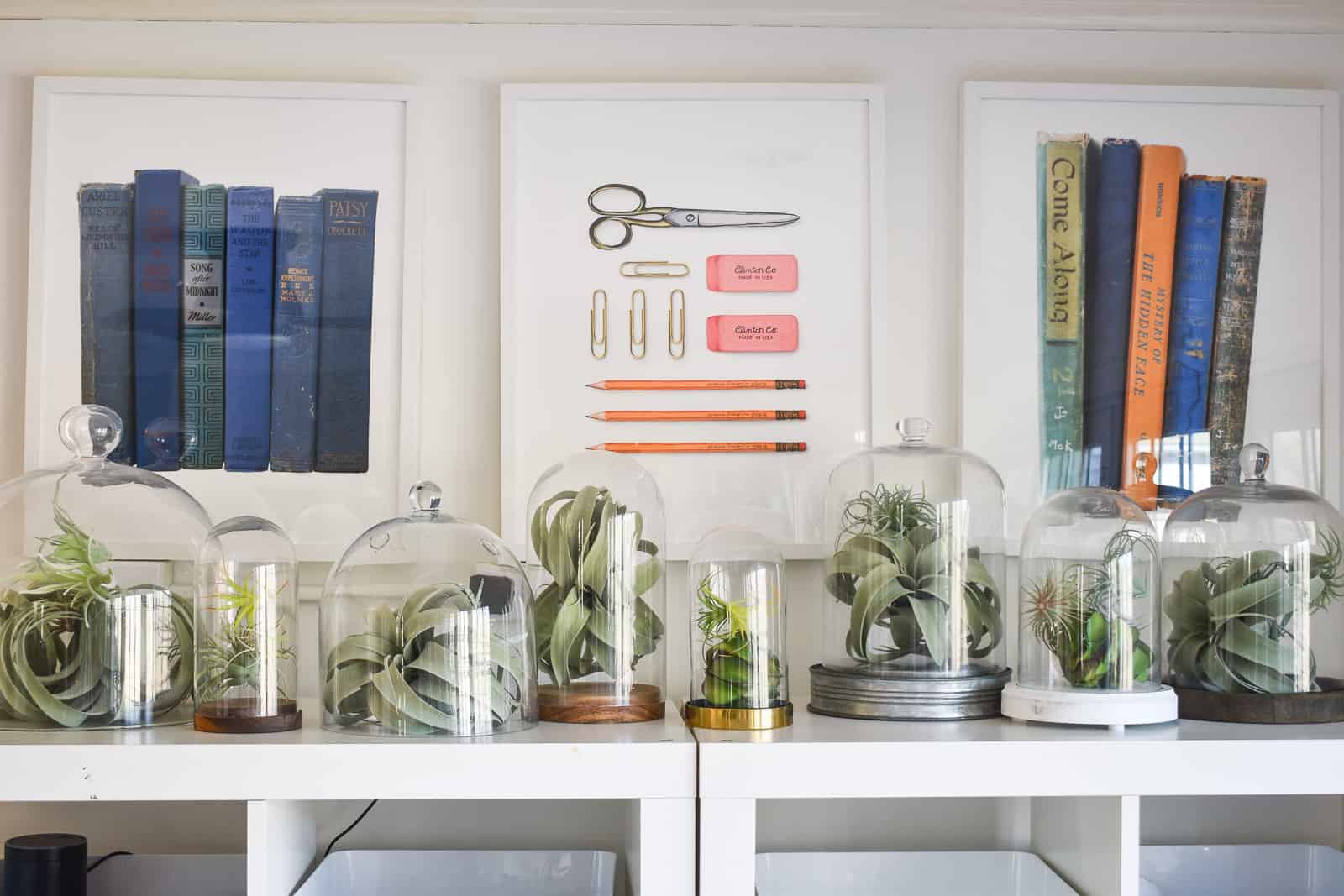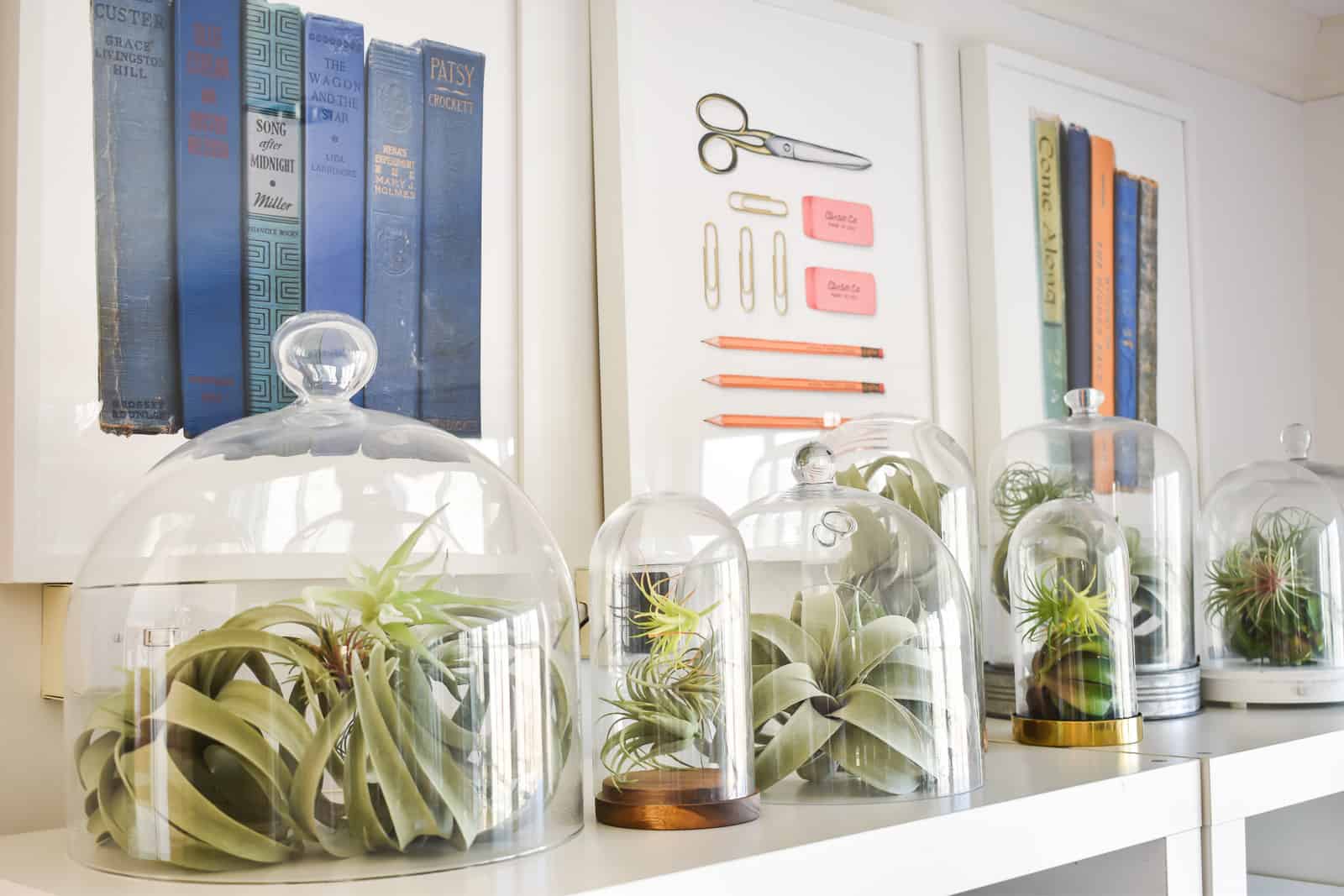 I've said it before and goodness knows I'll say it again… paint and a little elbow grease do wonders when it comes to a good room review. I gave the walls a coat of white paint, brought in a new rug and then added the items I mention above. Make sure you head through and see how everyone else's finished space looks like! I've been watching the progression online and these  are talented ladies!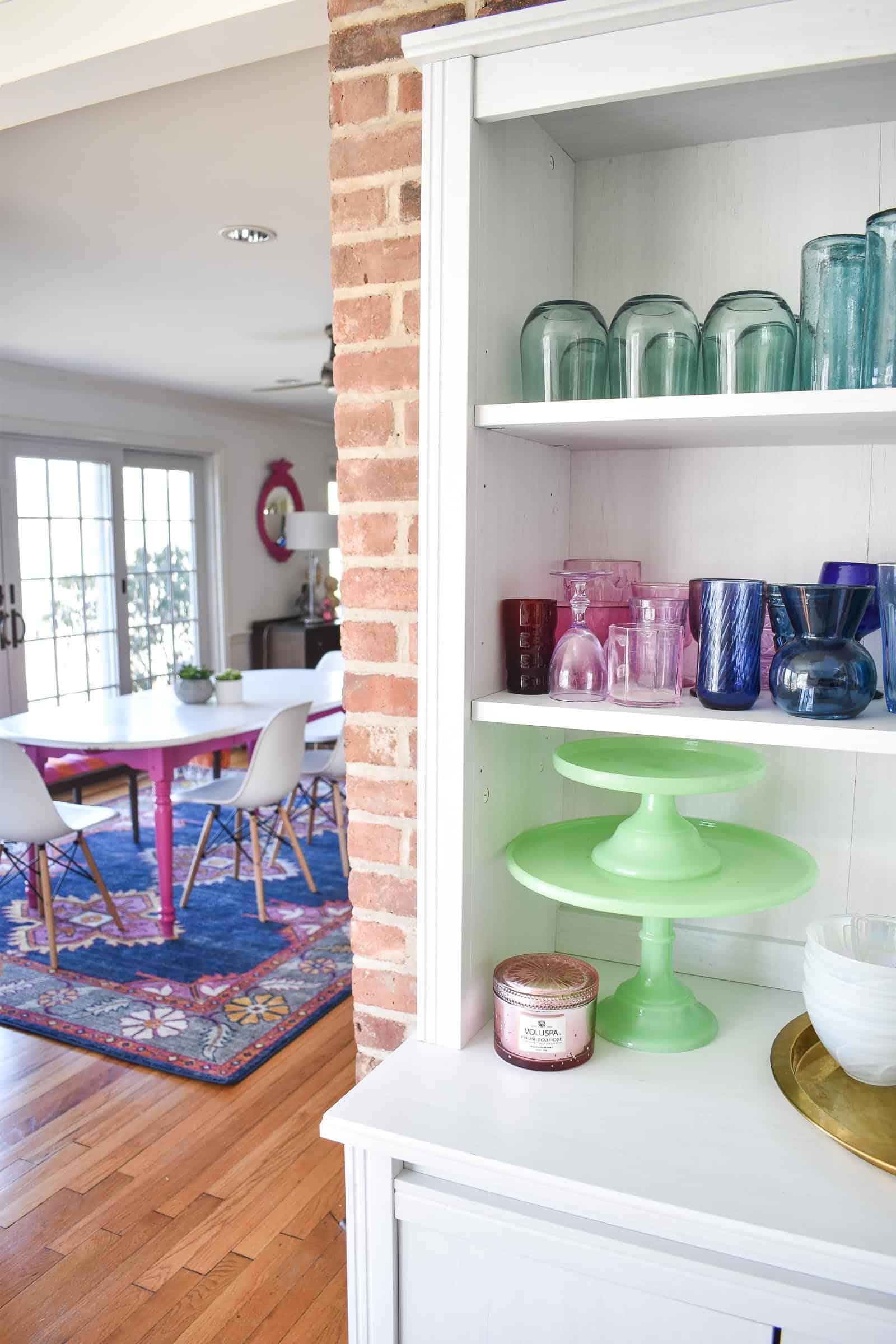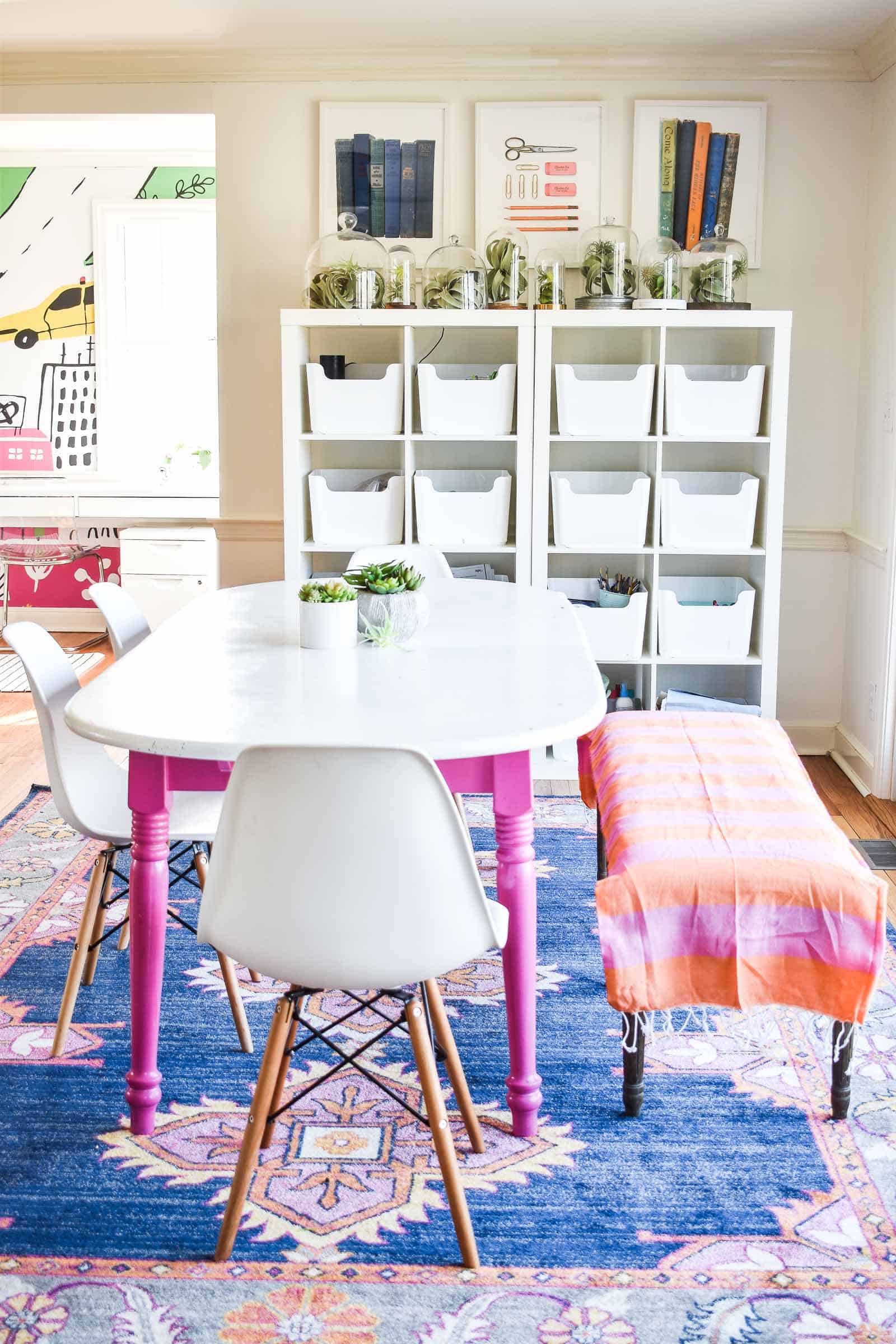 Jeweled Interiors | Haneen's Haven | Dimples and Tangles | PMQ for Two | House Homemade | Rain on a Tin Roof | Pencil Shavings | Our Fifth House | Kaleidoscope Living | The Pink Clutch | At Charlotte's House | Effortless Style Blog