Plans for Our Homework Station
Psssst… this post *might* contain affiliate links: see my disclosure here.
Creating a Homework Station for the Rental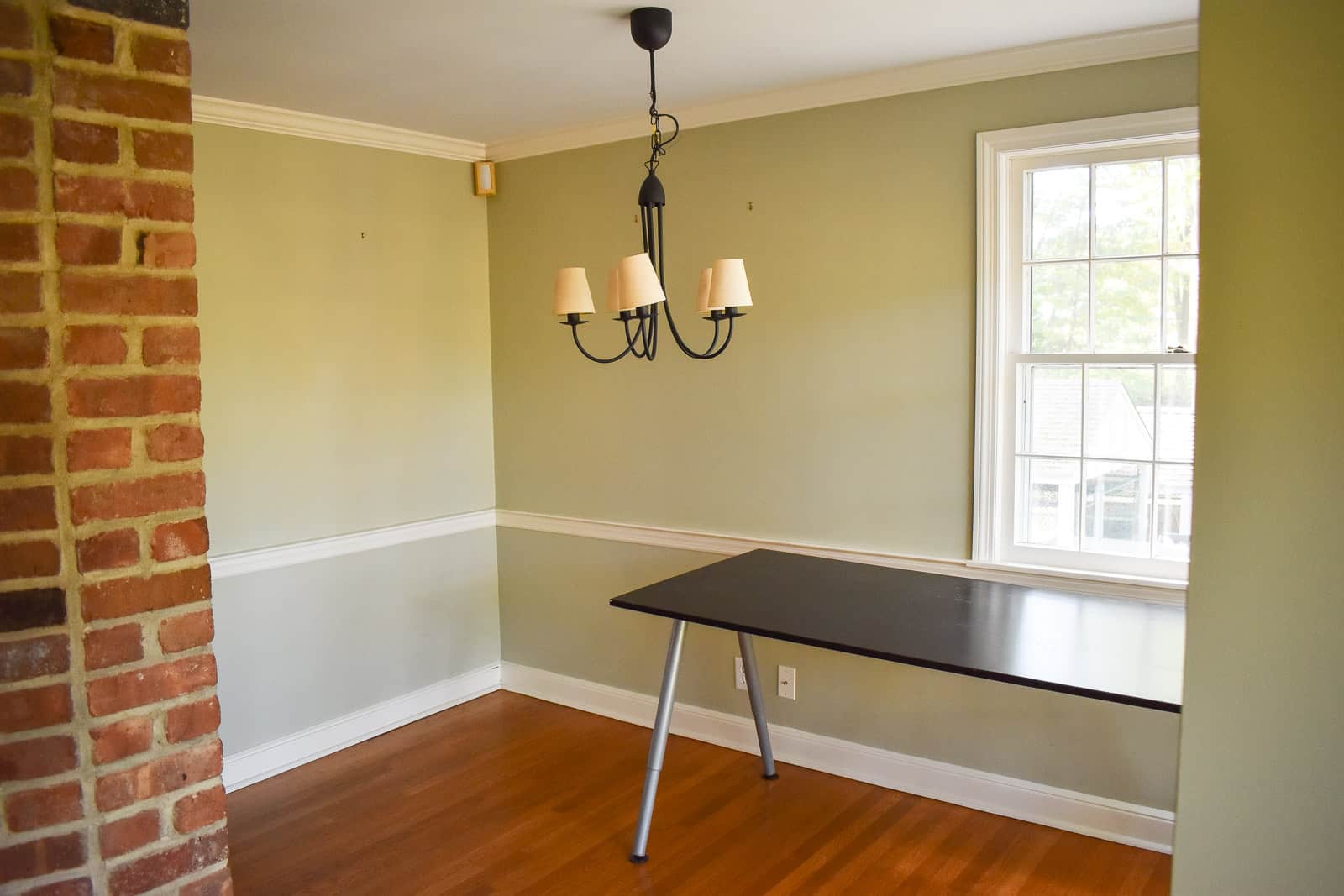 Three weeks in the new rental, boxes are unpacked and I'm ready to start plotting and planning. If you saw the post about this rental then you remember there's a funny room off the kitchen. I mean it's not funny per say… I'm sure it's intended to be a little eating nook. But it's way to small for our five kids, so technically the first challenge was to figure out what to even do with the space! I considered using it as all storage, but that's not very pretty, and the space is right next to the family room/ eating area. When I measured and realized that two of these Ikea desks fit across the back wall… a homework station was born. Thanks to my friend Jewel for wrangling some amazing bloggers and sponsors for this 'Choose your own adventure' room refresh… we're all working on different types of spaces which I think will be really fun!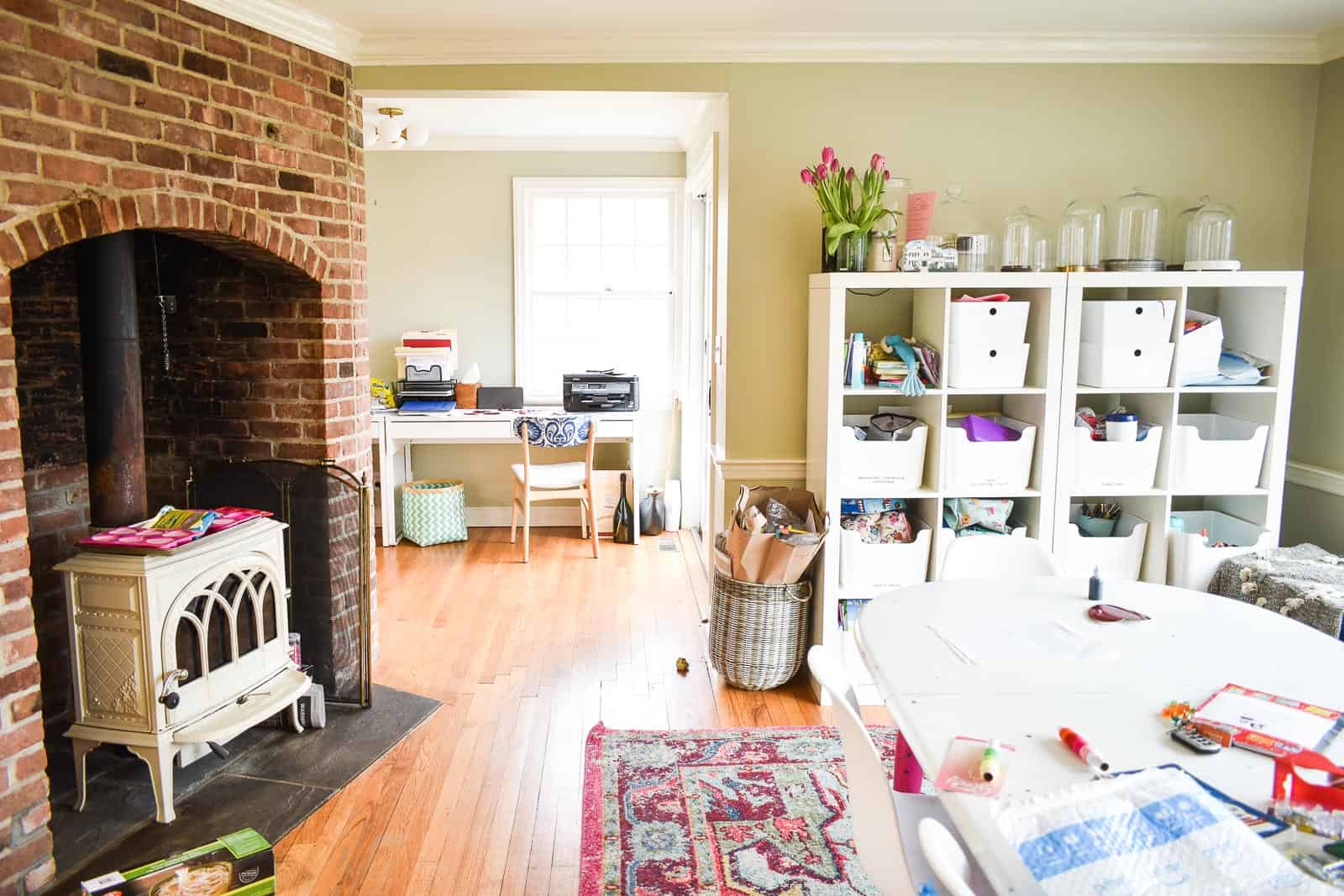 Mission number one for my space was to remove the pendant light. Without a table under it… the existing one was much much too big so… adios. Thanks to Hudson Valley lighting, we already have light in the space and this gorgeous fixture is perfect. Replacing a pendant light, especially with modern outlets, is an easy upgrade and makes for a big impact in my opinion.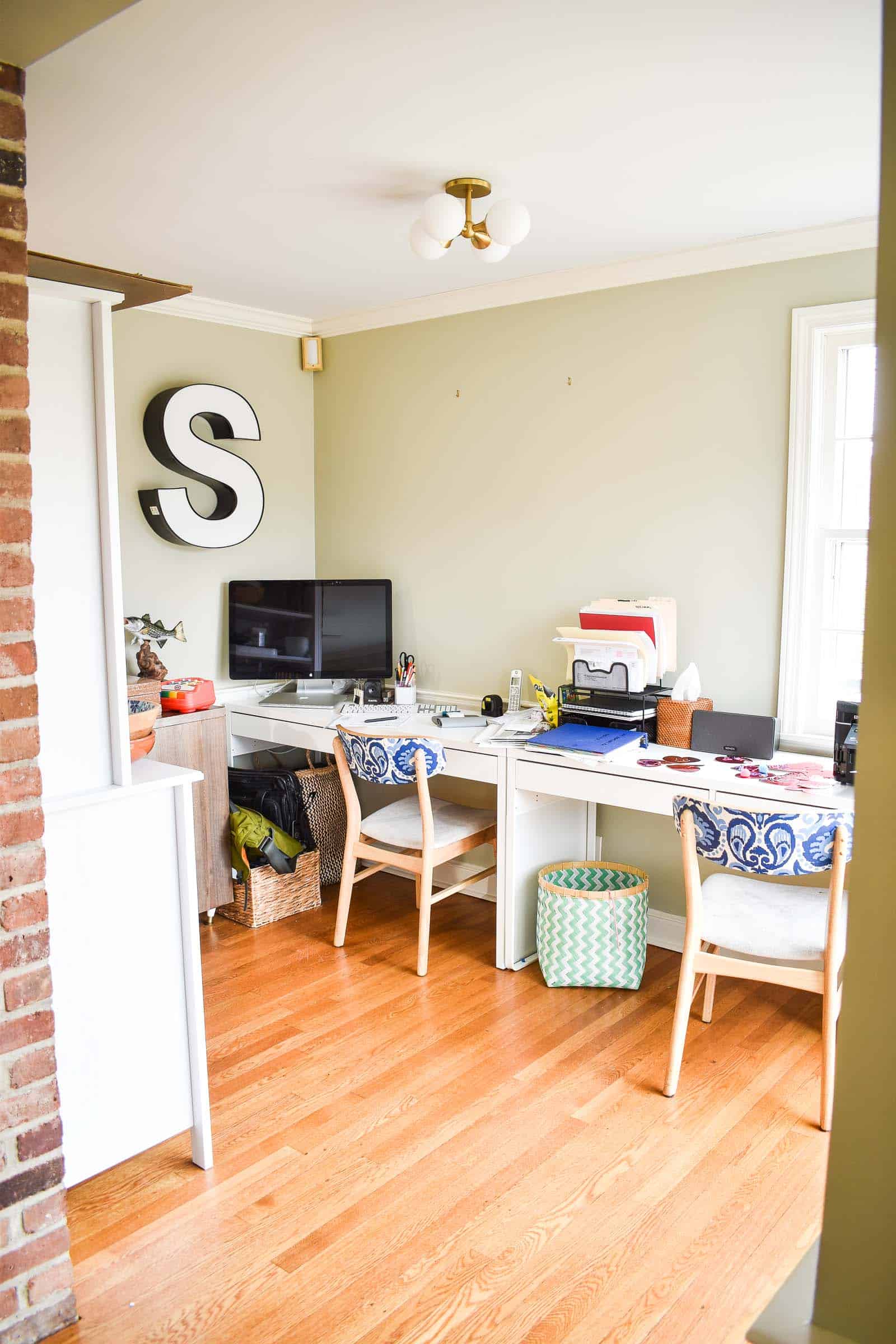 As I mentioned, adding desks created the skeleton for this space. And then we picked up an inexpensive Ikea storage cabinet to help store salad bowls, platters, etc. I'm still figuring out what exactly makes most sense in there. I'd love to get the printer off the desk, but we need to figure out a way to run power across the room since there's no outlet on the brick wall.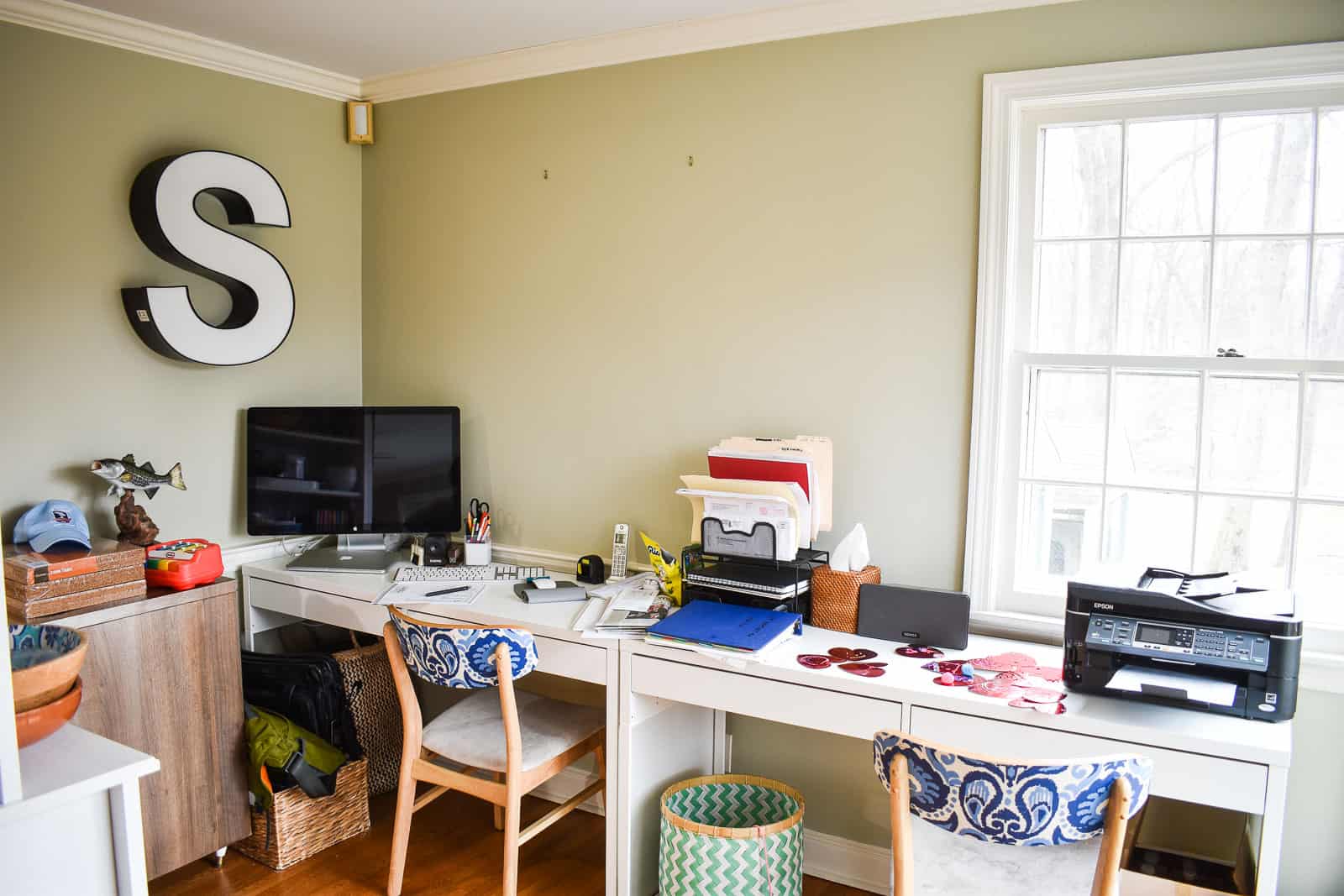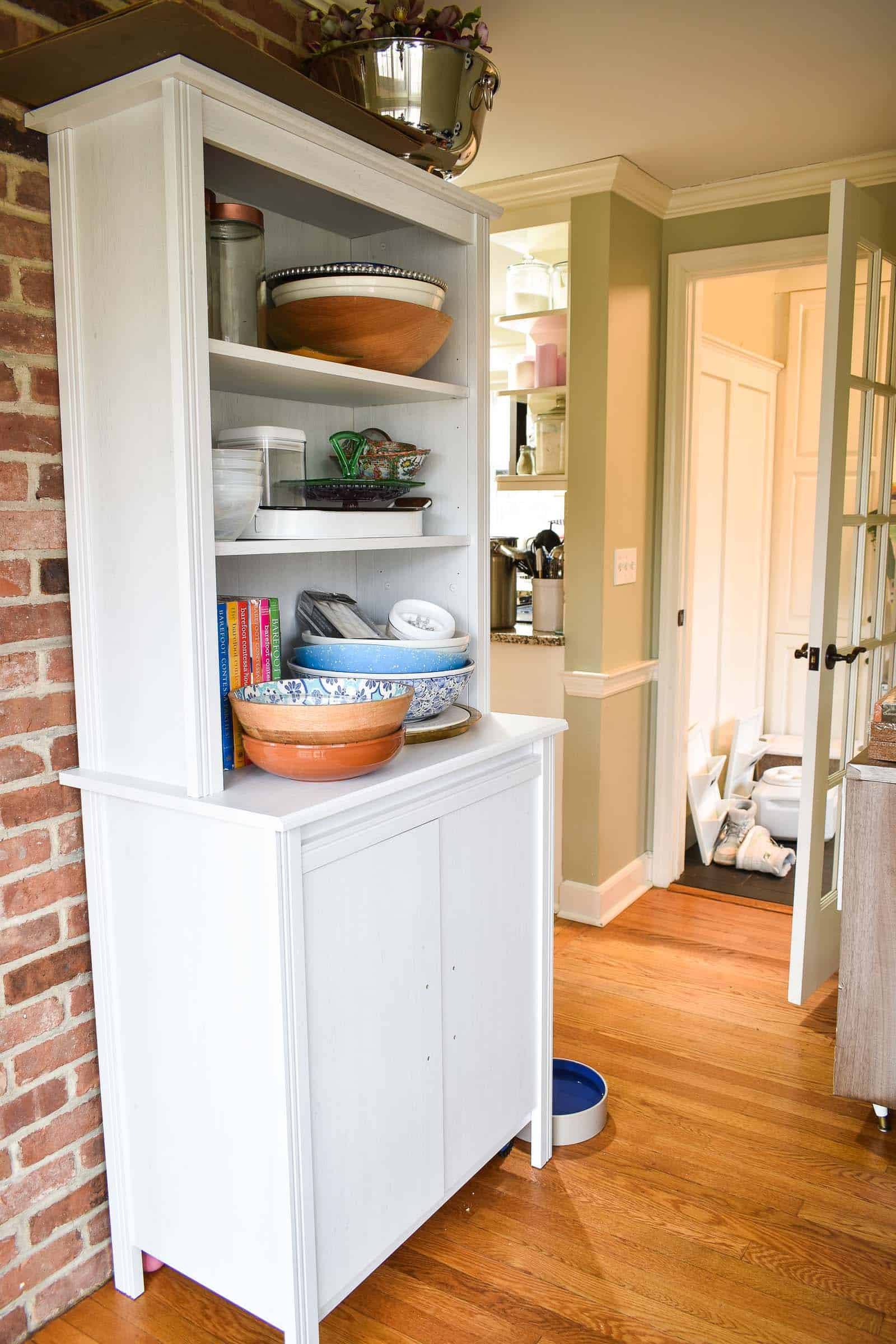 So that's where we stand… here's what I have PLANNED!
1. A mack daddy feature wall. By the power of the interwebs… I've actually installed that (this one), I'm just keeping the grand reveal under wraps a bit.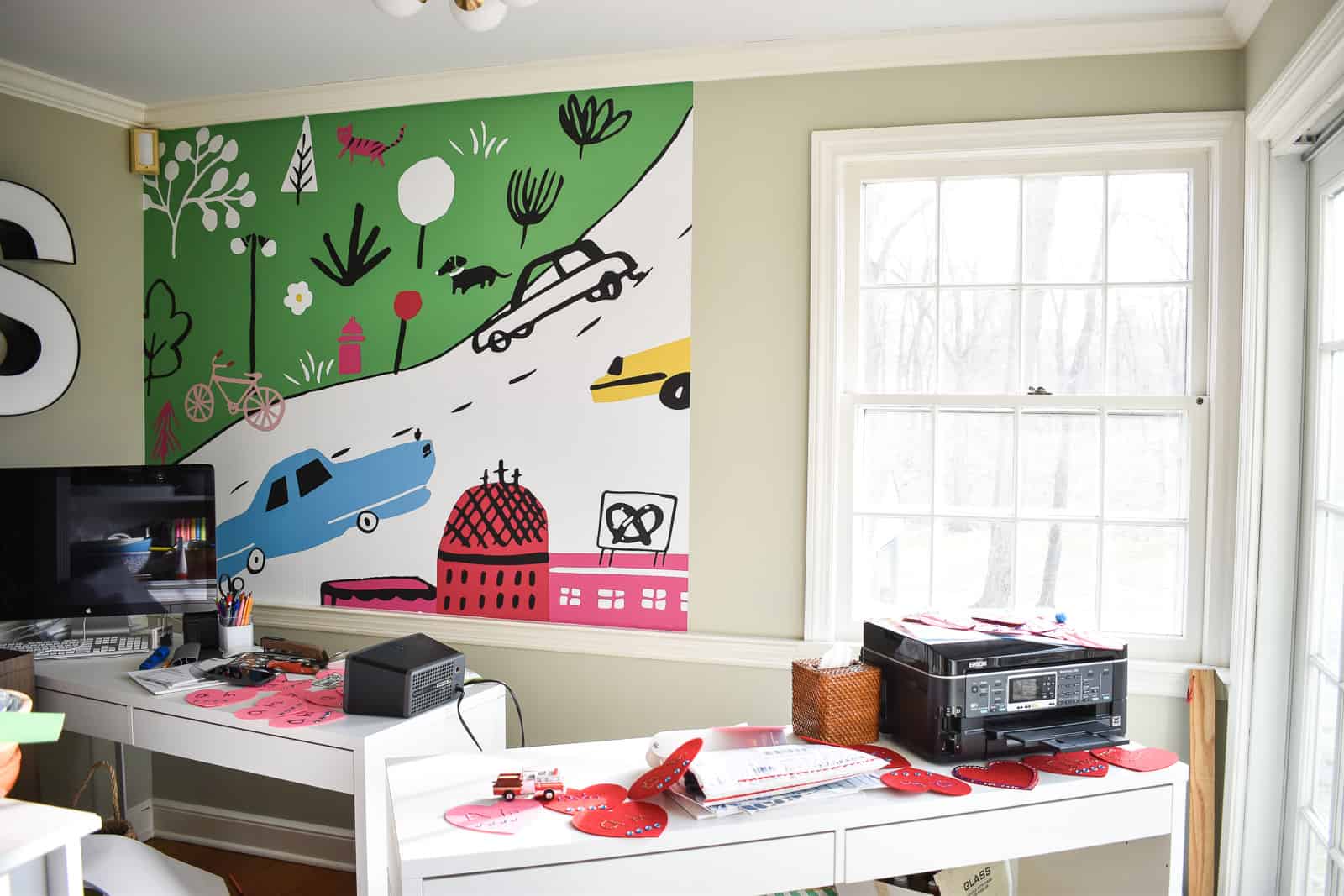 2. Storage. Our file cabinet from the last house doesn't have a great spot in this house, so we need to find a new home for the files and get rid of it! I also don't have a real command center in this house so rogue paperwork is also something I need to corral. There's never a perfect system but I have an idea for the smaller wall so tune pack in next week for progress on that.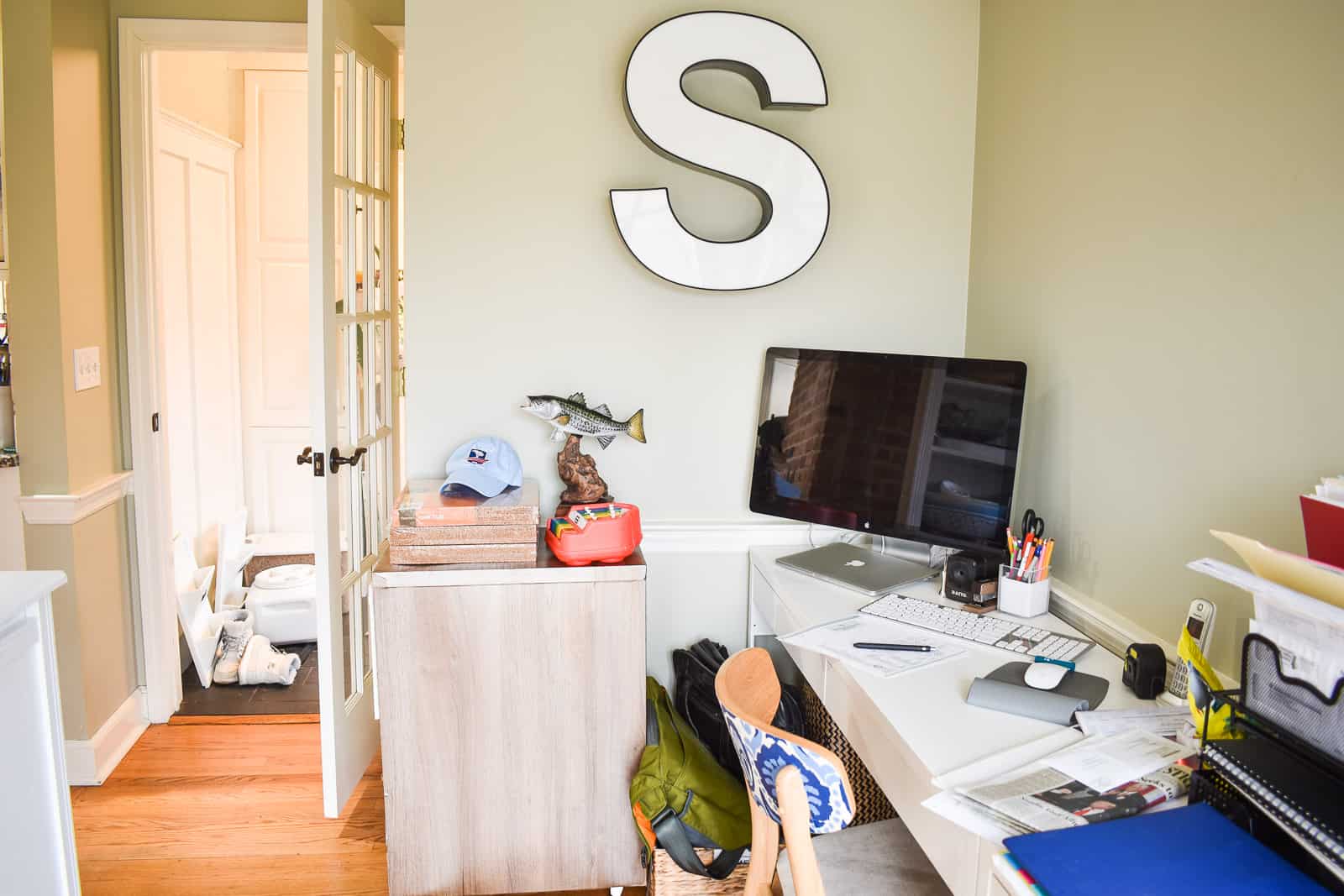 3. Seating. We borrowed those DIY chairs from the kitchen table, but they don't really work with the accent wall, but Ikea to the rescue again.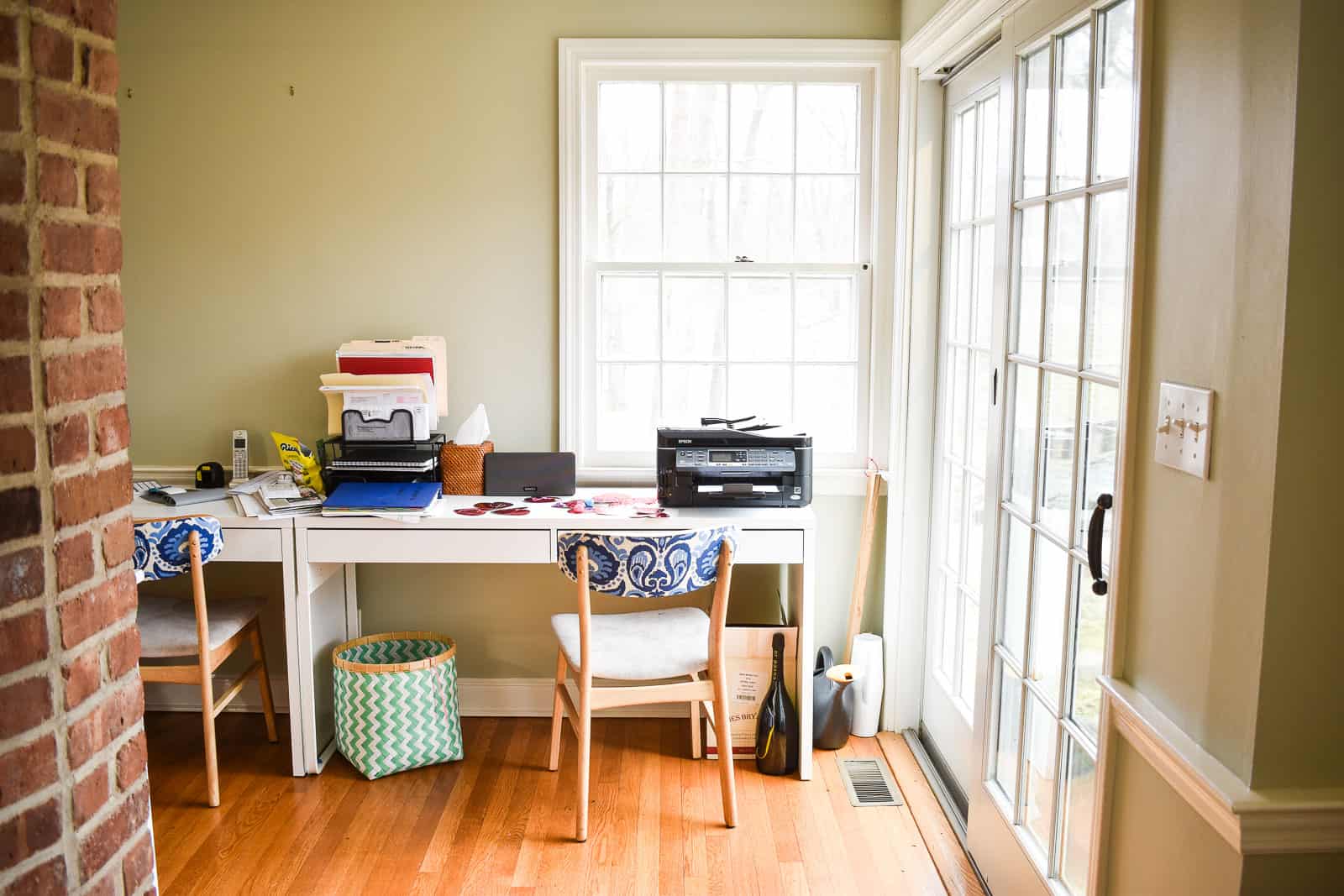 I swear, this post is NOT sponsored by Ikea. Because this rental isn't our forever home, a few relatively inexpensive Ikea pieces are the perfect way to furnish this funky space without breaking the bank. I definitely checked Craigslist and the FB marketplace for a used hutch to repurpose but the convenience of Ikea meant I could immediately unpack a few boxes which was worth it to me.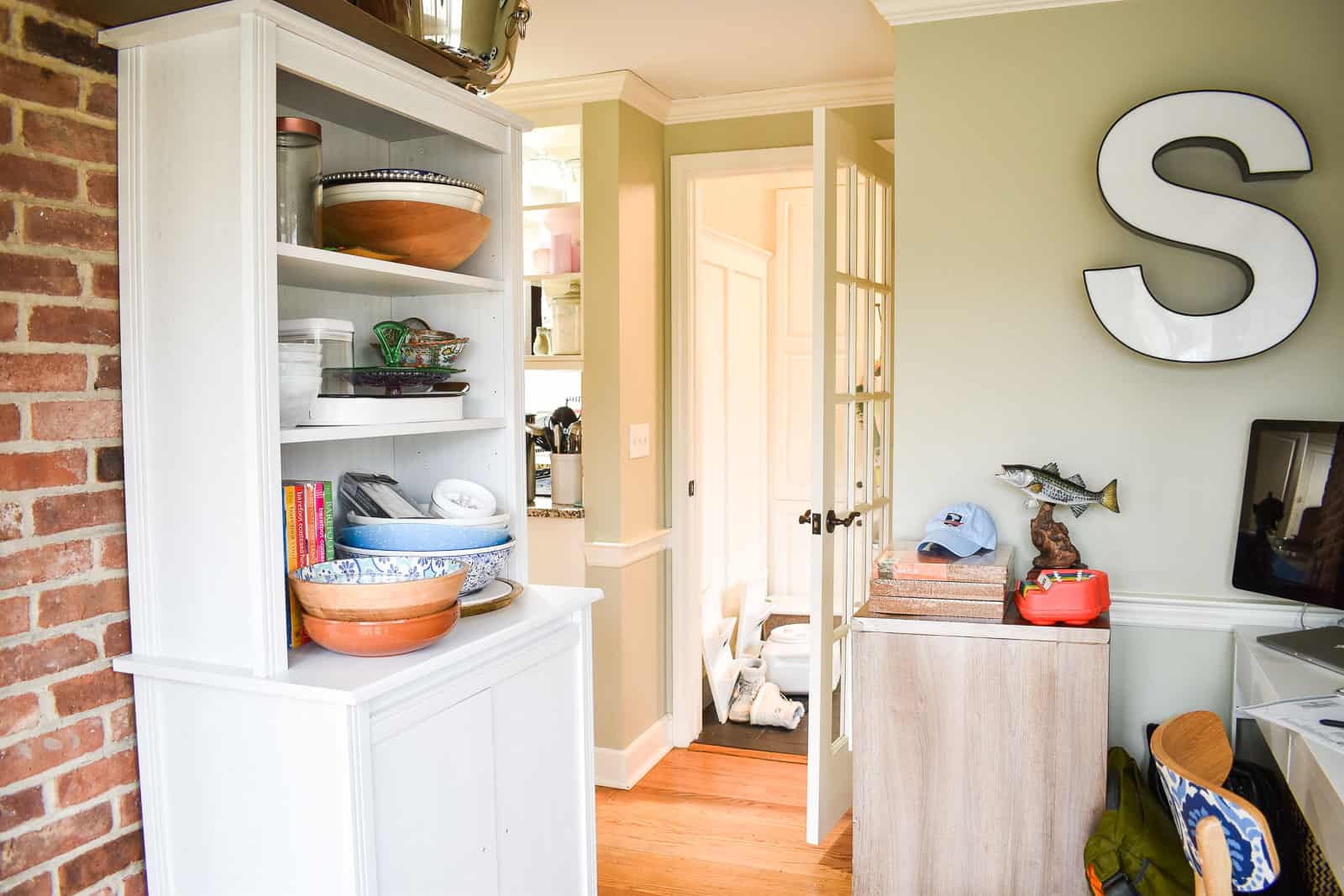 Best part of this little room update is that we'll all be sharing our finished spaces in a few weeks! Make sure you check back in next week (and on Instagram) to see which spaces everyone's taking on as well as whatever progress we're making!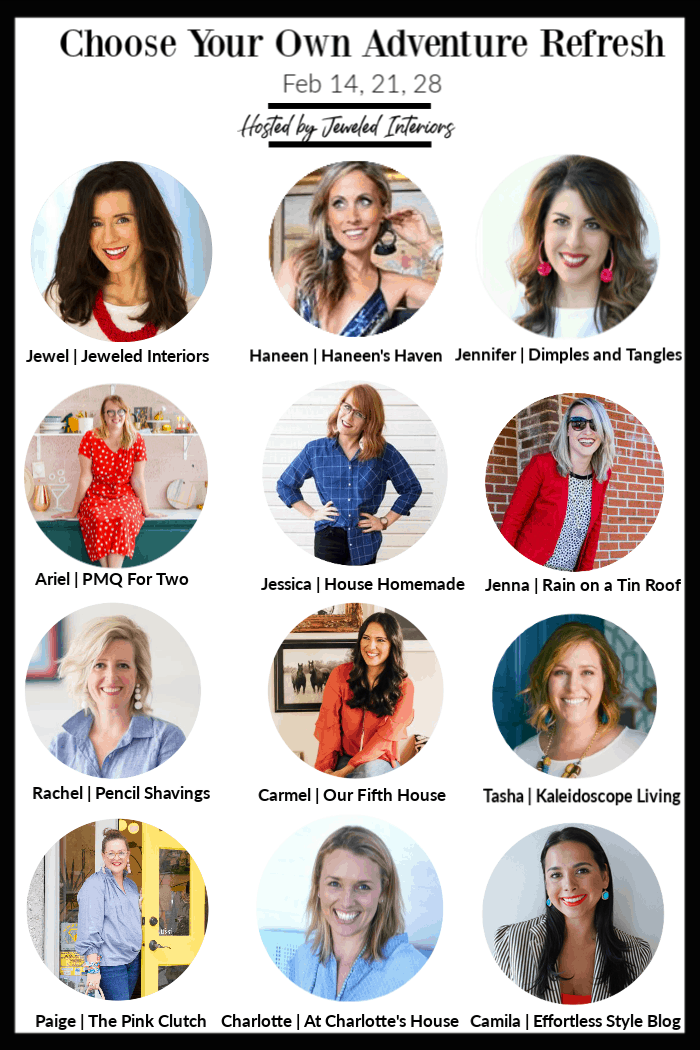 Jeweled Interiors | Haneen's Haven | Dimples and Tangles | PMQ for Two | House Homemade | Rain on a Tin Roof | Pencil Shavings | Our Fifth House | Kaleidoscope Living | The Pink Clutch | At Charlotte's House | Effortless Style Blog