DIY Evergreen Christmas Swag
I clipped evergreens from our yard and put them together to make this fun and easy door swag.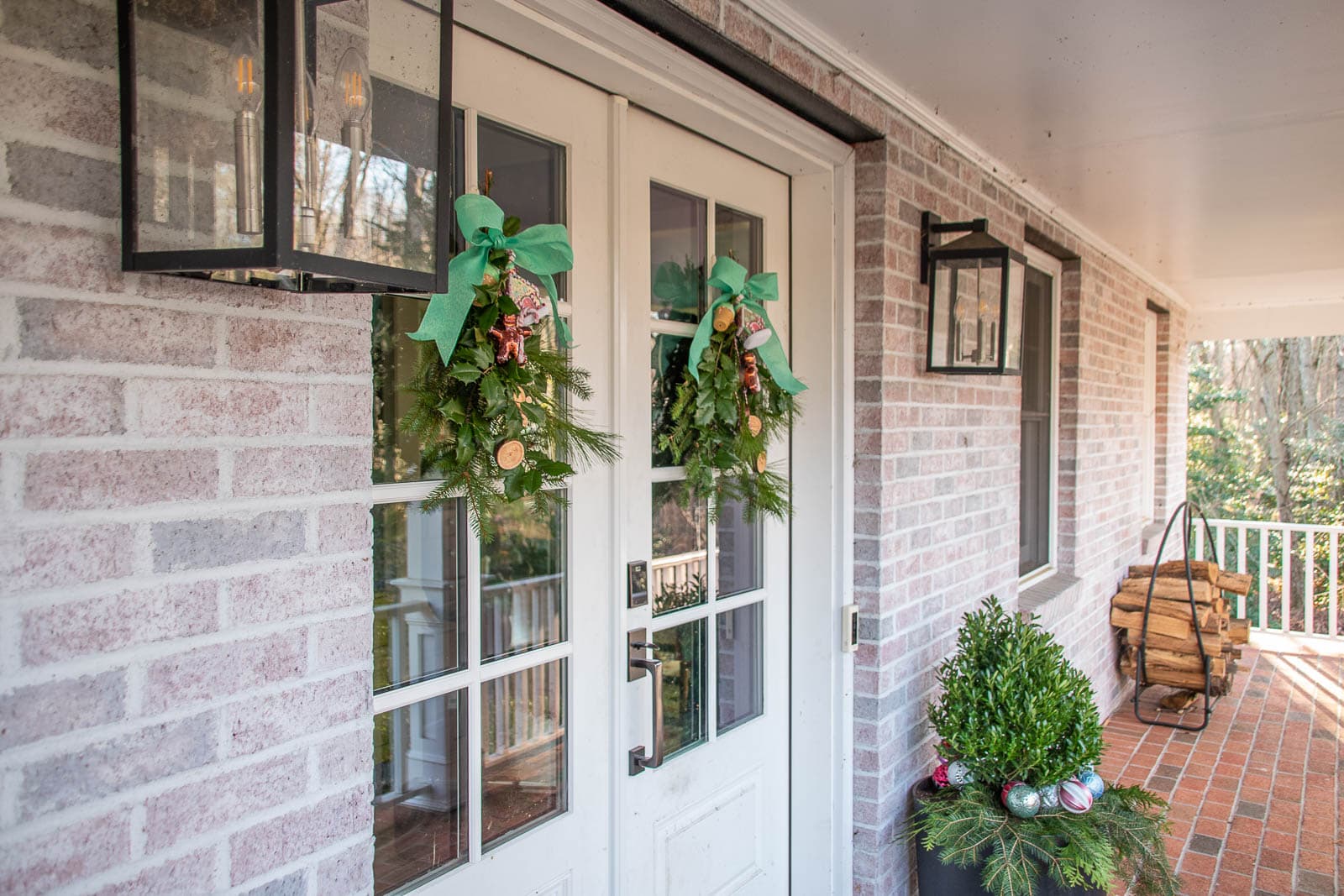 Disclosure: This post is sponsored by STIHL but all holiday cheer and decorating ideas are my own!
Story time: I *just* got back from a week of solid holiday decorating at the White House. I was like Santa's workshop bootcamp and, frankly, I'm still feeling a bit sore from all the gaiety. Needless to say, I have lots of ideas but am feeling a bit unmotivated to take on my own home at this very moment. If I'm being honest… my brain operates this way every year. I really do love decorating for Christmas, but by the time I feel really motivated to do it… it's two weeks into December. That said, the one thing I WAS excited to do was get outside with some power tools so this project ended up being a bit of a decorating loop hole. Huzzah!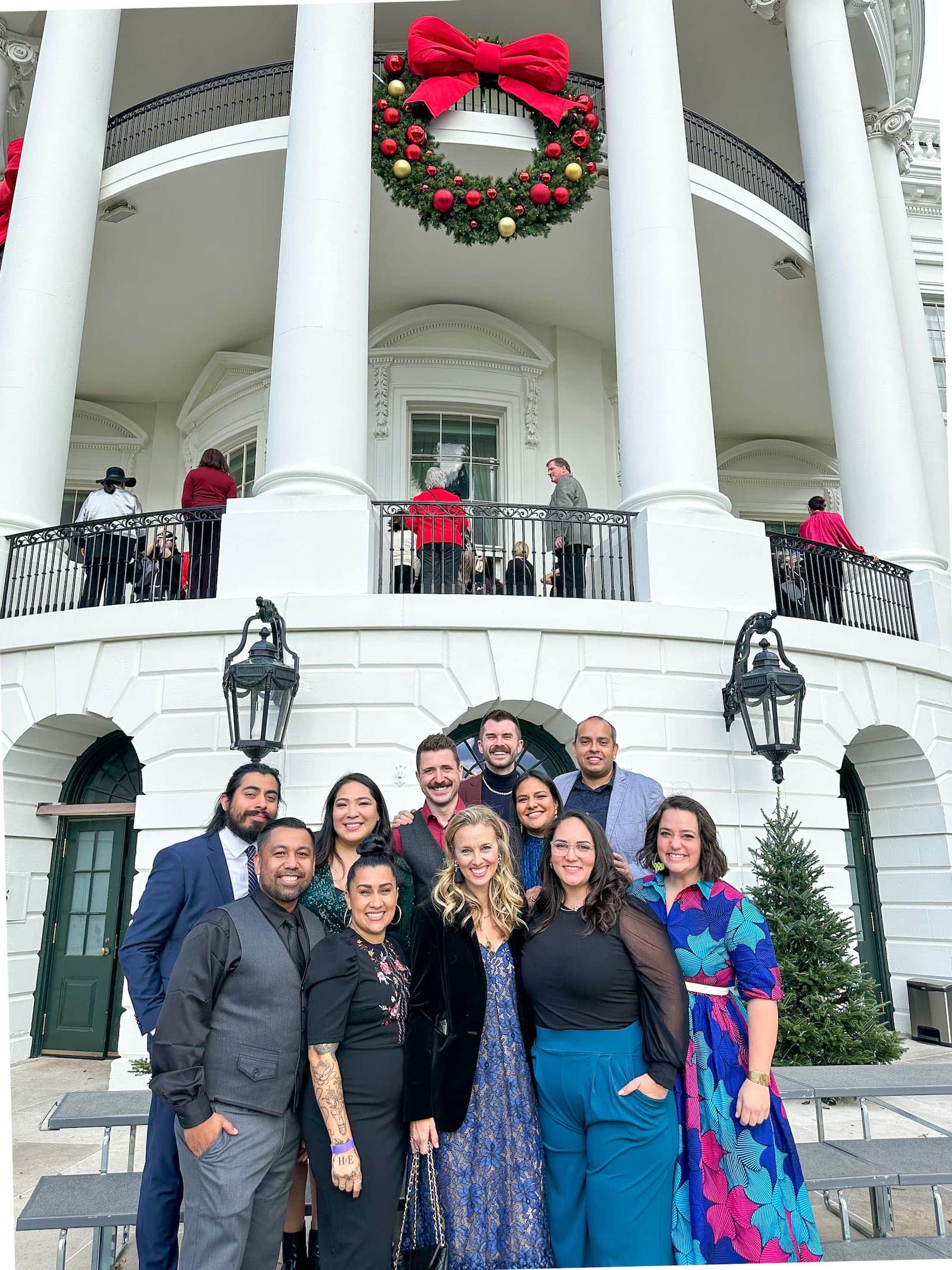 For the last couple of years, I've challenged myself to get creative with holiday decor and take advantage of the evergreens right here on our own property. Last year I made my own garland and it was PERFECT so this year I'm trying something a little different to add to the festivities: DIY door swag. For this project, my pole pruner was the real MVP since it easily reached into the trees I was pruning and made it a piece of cake to snip a few branches that I could drag back to the house.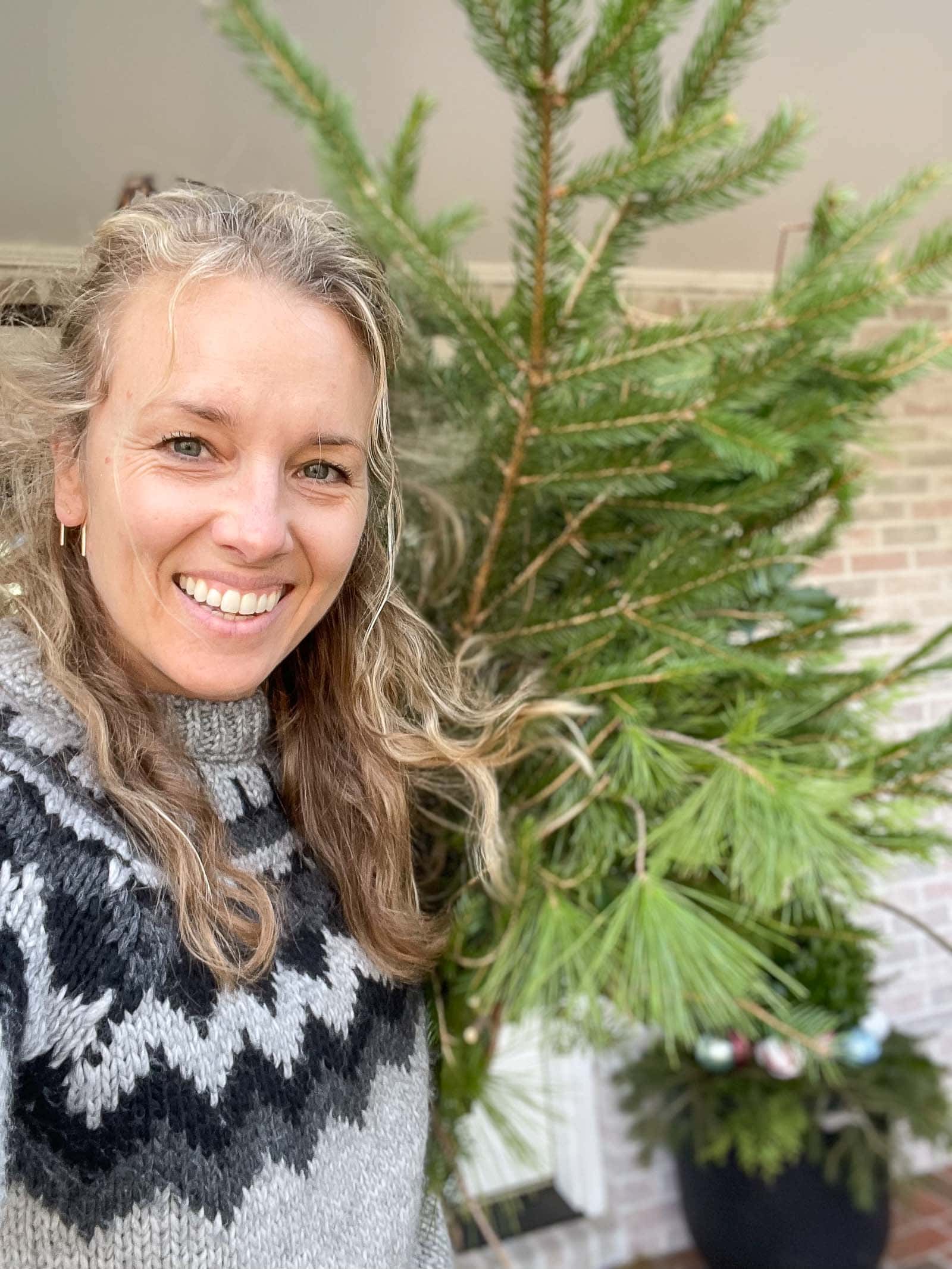 I'm pretty sure I say this about my STIHL tools every time I partner with them, but it bears repeating… the interchangeable batteries and the ease of use is what makes these my go-to power tool around the yard. The pole pruner specifically comes with a strap that helps disperse the weight so it's easy for someone of smaller stature to use and it cuts through even the chunkiest of branches with ease. No question, this one and our leaf blower are in a constant rotation around here.
Okay, back to my door swag. I tried to snip branches from a handful of assorted evergreens… we have holly trees, a few varieties of pine trees, and arborvitae in our yard and this mixture works great for something like this. You don't need a ton of clippings, but I found it helpful to have choices so I pruned a few small branches from each tree to give myself options.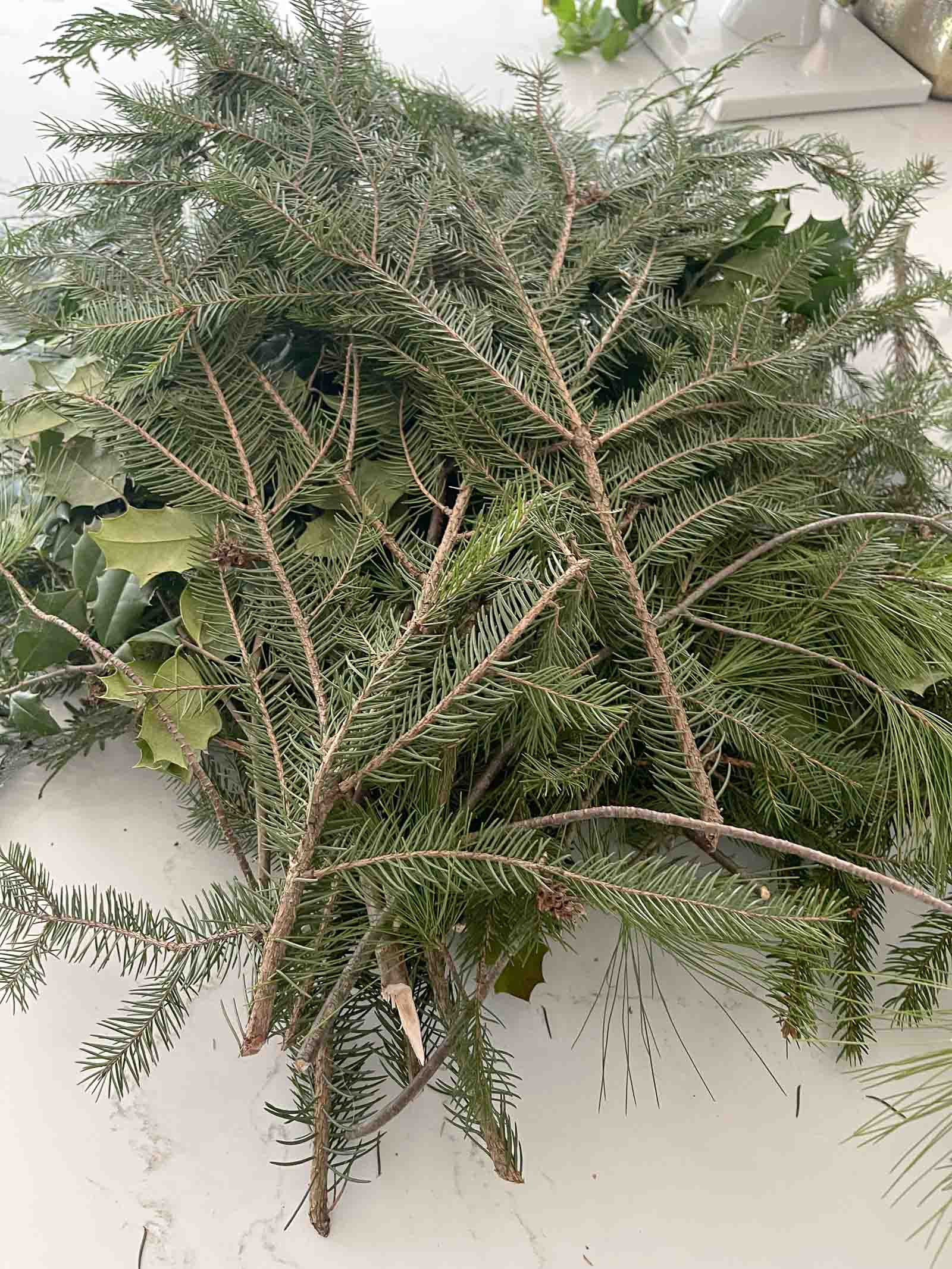 Back home, I cut them down into smaller twigs and laid them out on the kitchen counter to make sure they were as even as possible. Essentially, I layered various sprigs until I had the shape and fullness I wanted. This meant started with the larger, fuller pine branch and then adding a sprig of holly, the looser pin branch and then lastly the arborvitae. Once I had the assortment and layout I liked, I literally just wrapped the stems with thin floral wire to hold them all together in a tight bundle.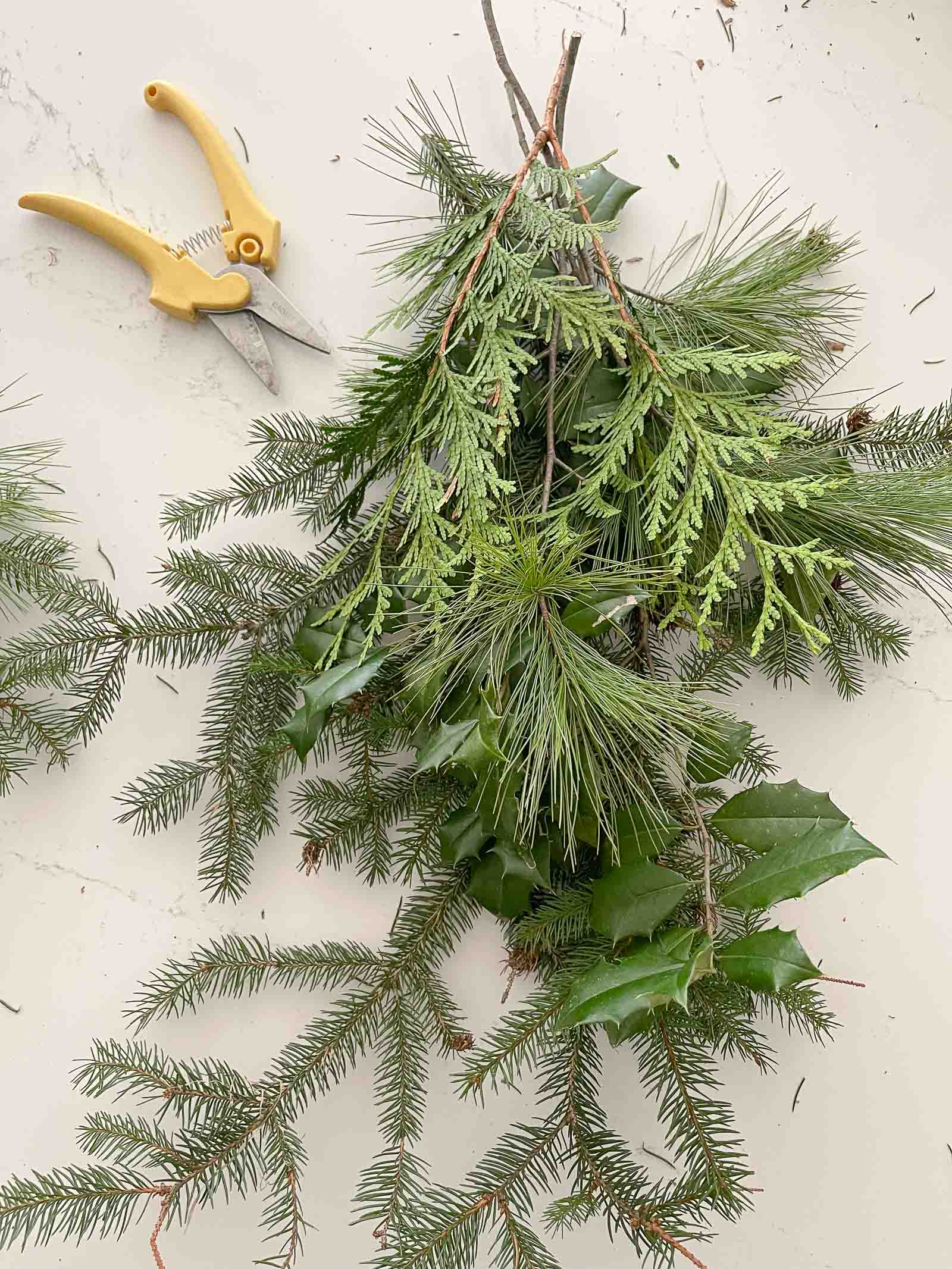 I knew I wanted some accessories so I reached for a few shatter proof ornaments I had on hand from an earlier project, a ribbon and then… a little bit of wood garland (stay tuned for instructions on that soon!).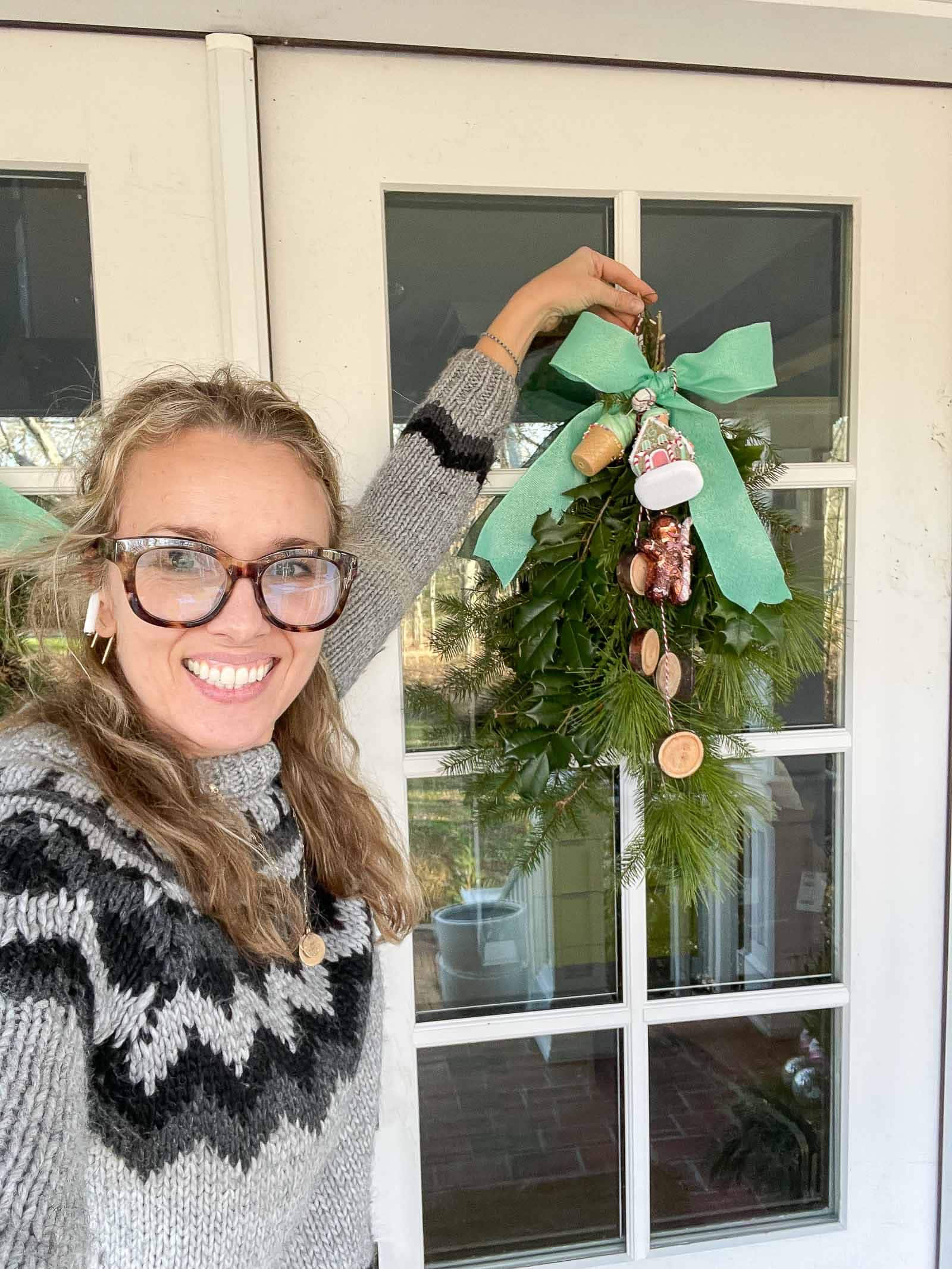 I hung them on our front door with commend hooks. Because our front doors are glass, I love the way these swags look. Other places they look great, are hanging from newel posts on railings, or as details on the corners of a cased opening or mantel. I'd love to find some berries to tuck in here too, but I was working with what I could find… maybe I"ll look for some faux options next time I'm at the craft store. As you can tell, there's no "rule" to making evergreen swag… it's truly whatever greenery you can find along with any accessories you want with a bow on top!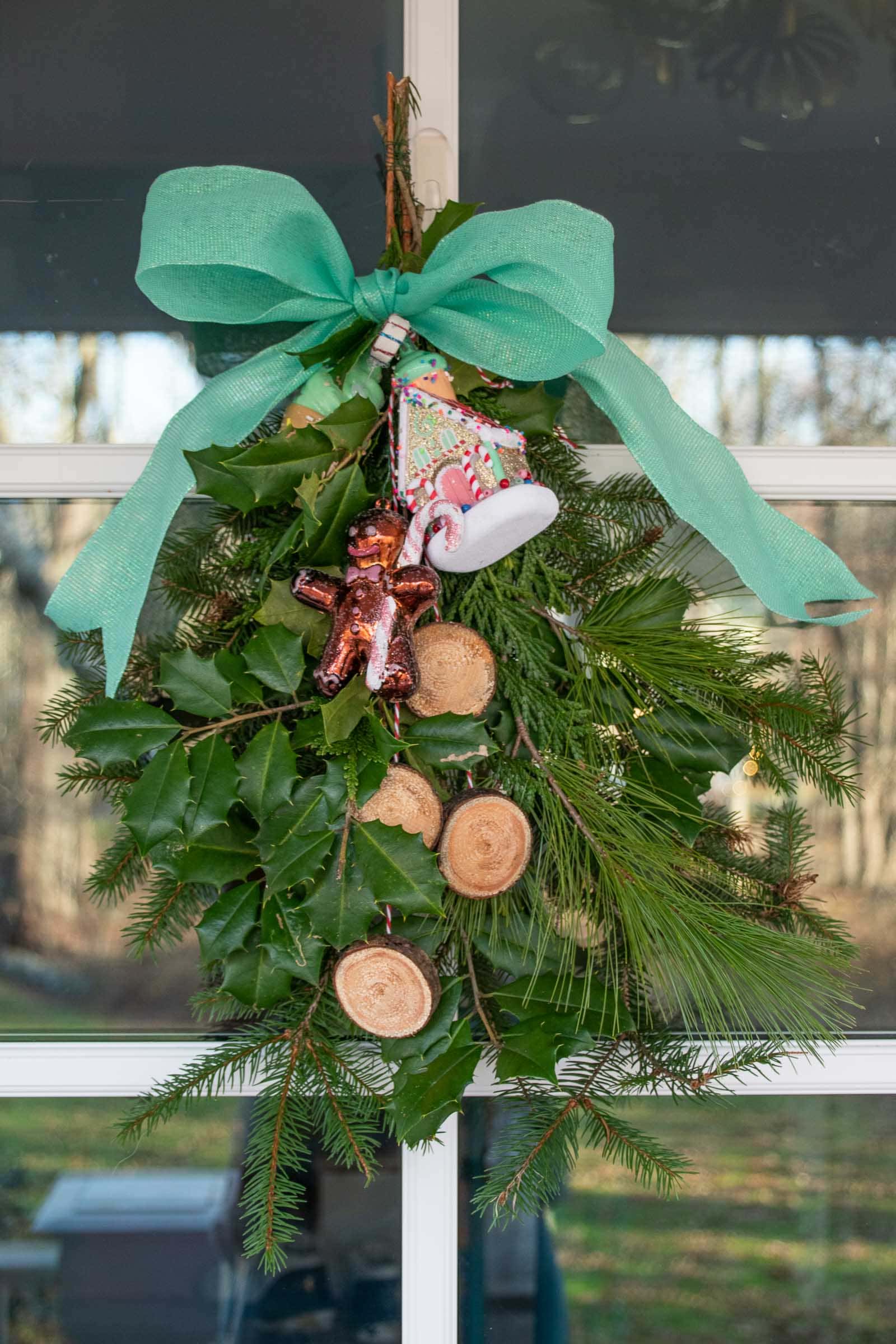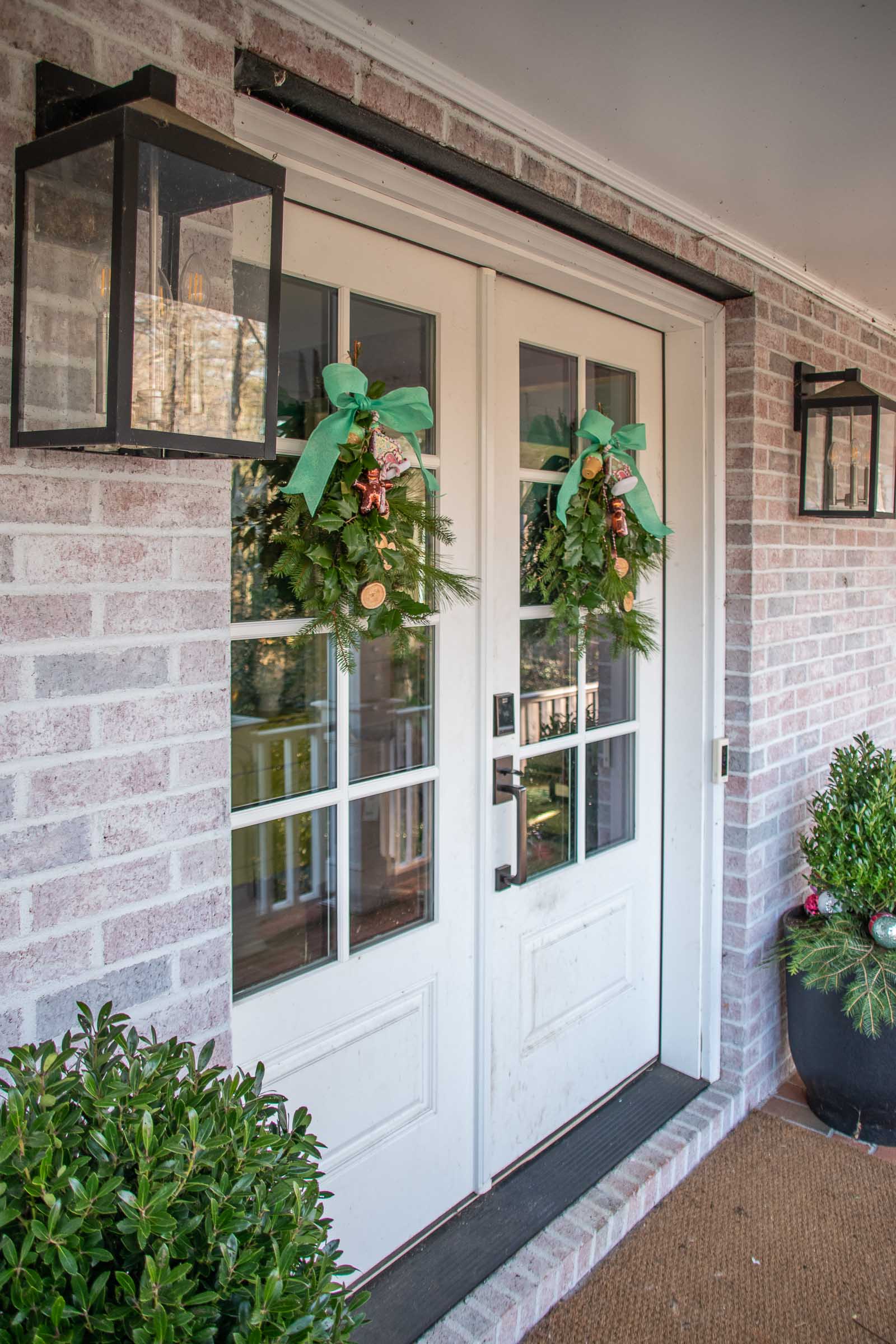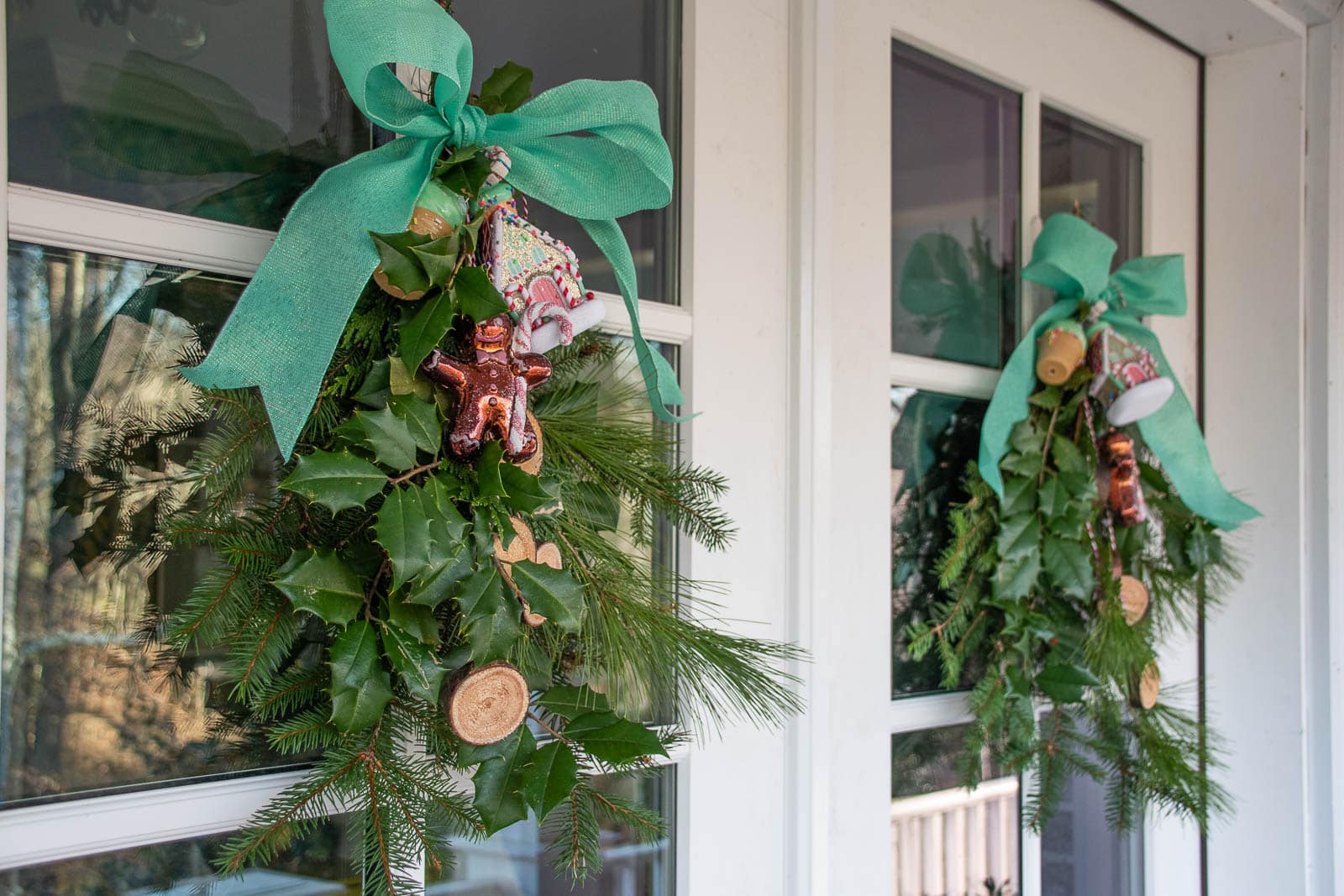 Thanks again to STIHL for making this possible. Be sure and check out my garland from last year… another really fun and easy project to do just in time for the holidays!