75% of the time, my 'office' is the family room couch and the coffee table. 5% of the time, my 'office' is a local coffee shop. BUT… 20% of the time, I actually sit in our actual office. (Mark uses it every time he works from home so it does get more action than I'm giving it credit for…) It's connected to our living room and basically the mirror image of that space. Which means its big and has some challenges as far as furniture placement. Here's what we were dealing with when we first moved in:
Disclosure: This post is sponsored by Kohl's. I was paid for this post and received the included furniture and home decor as compensation.
Office Space Update
Let's start with the challenges, because I think we all have those rooms that are just… tricky. This room is gorgeous, but… there are a lot of windows and a couple of radiators to contend with. The room is simply too large to anchor the furniture against the walls. Also… the windows are fairly close together so blocking them with larger furniture is a concern.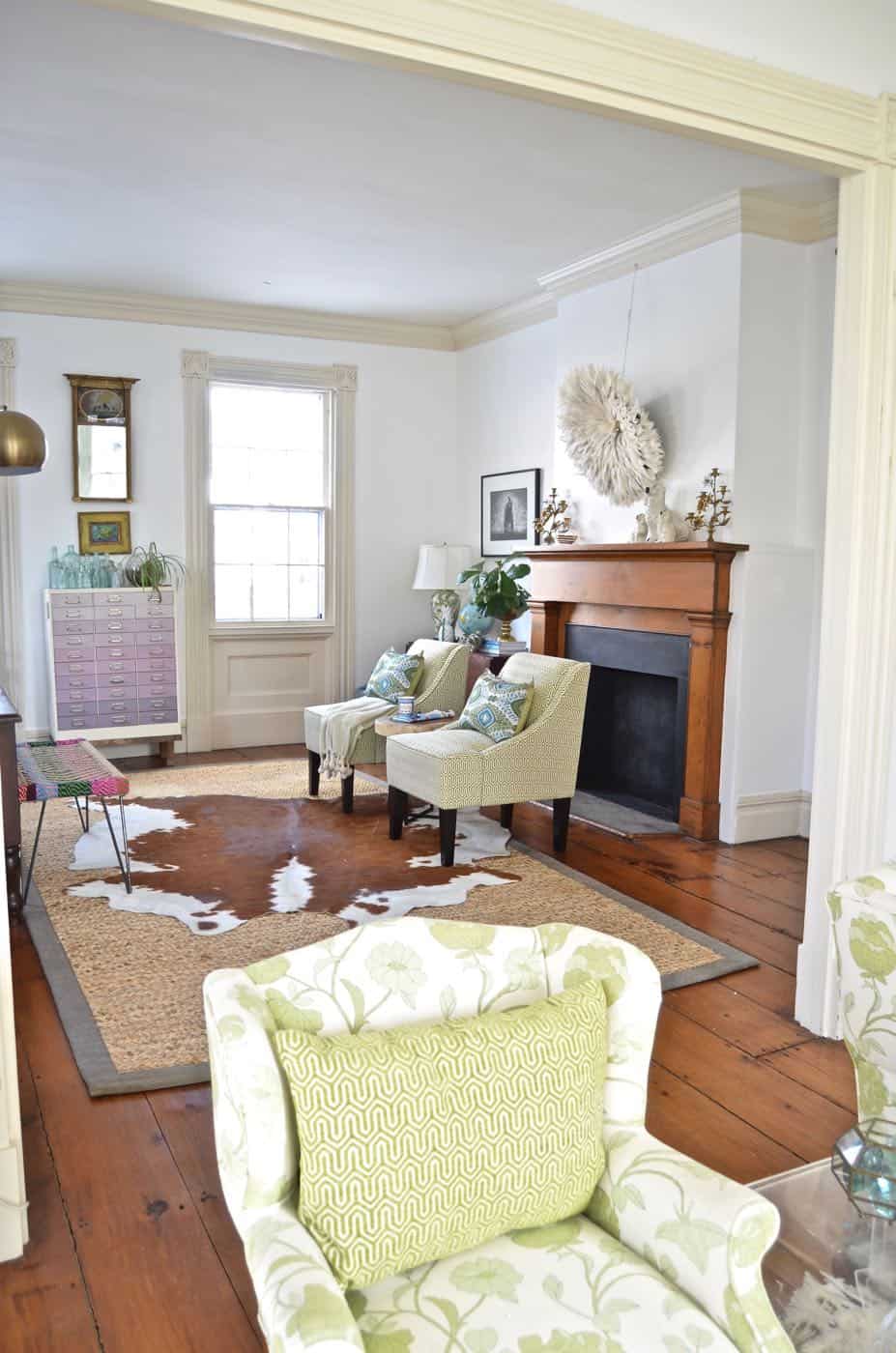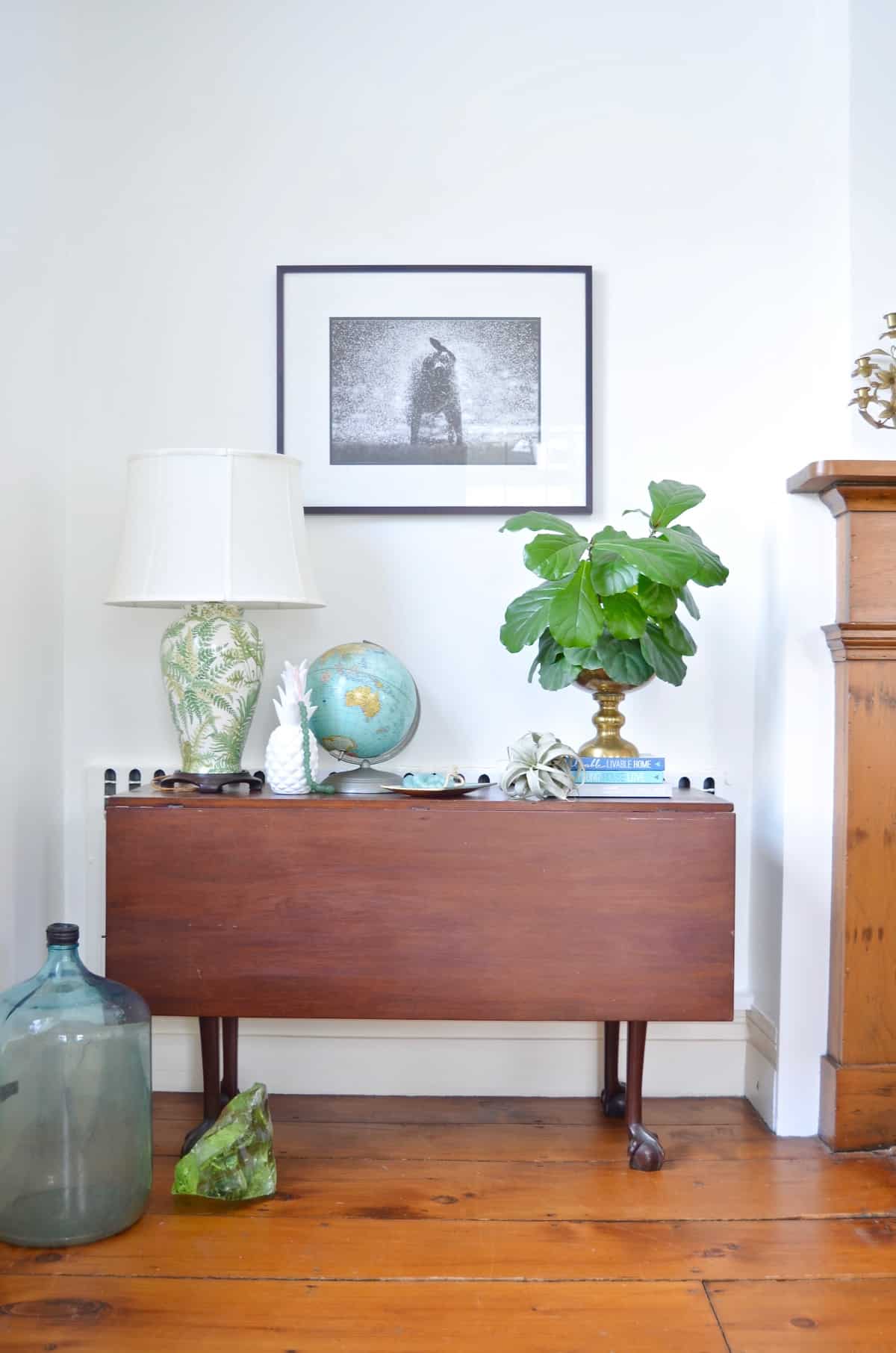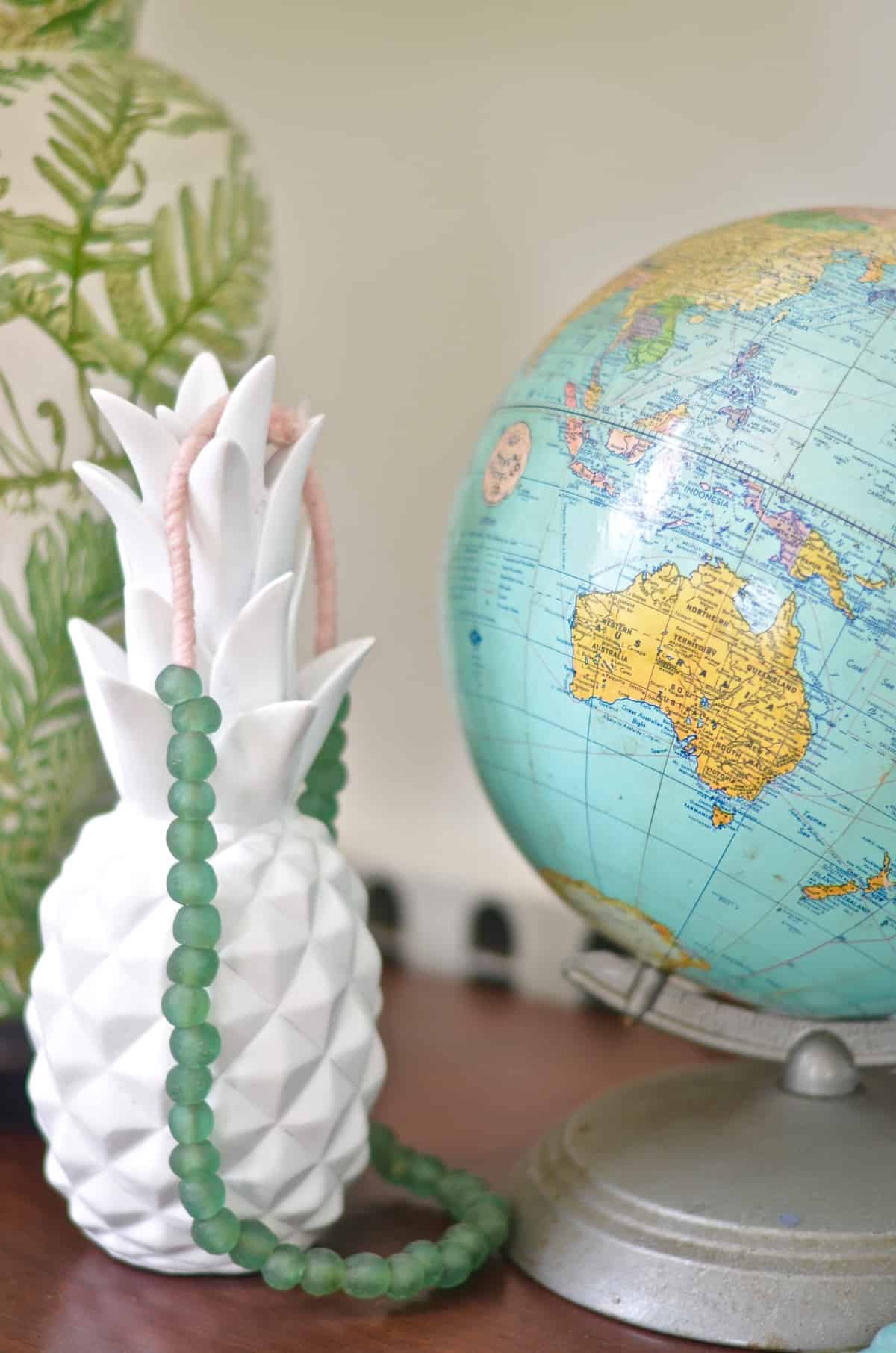 One day, this space might be more of a playroom/ family room where older kids can go to do homework, etc. but for now… it's an office/ extra space for us. It has also become a bit of a furniture graveyard. I loved some of the pieces in there, but… not all. The new additions from Kohls have made this room a comfortable and cohesive space!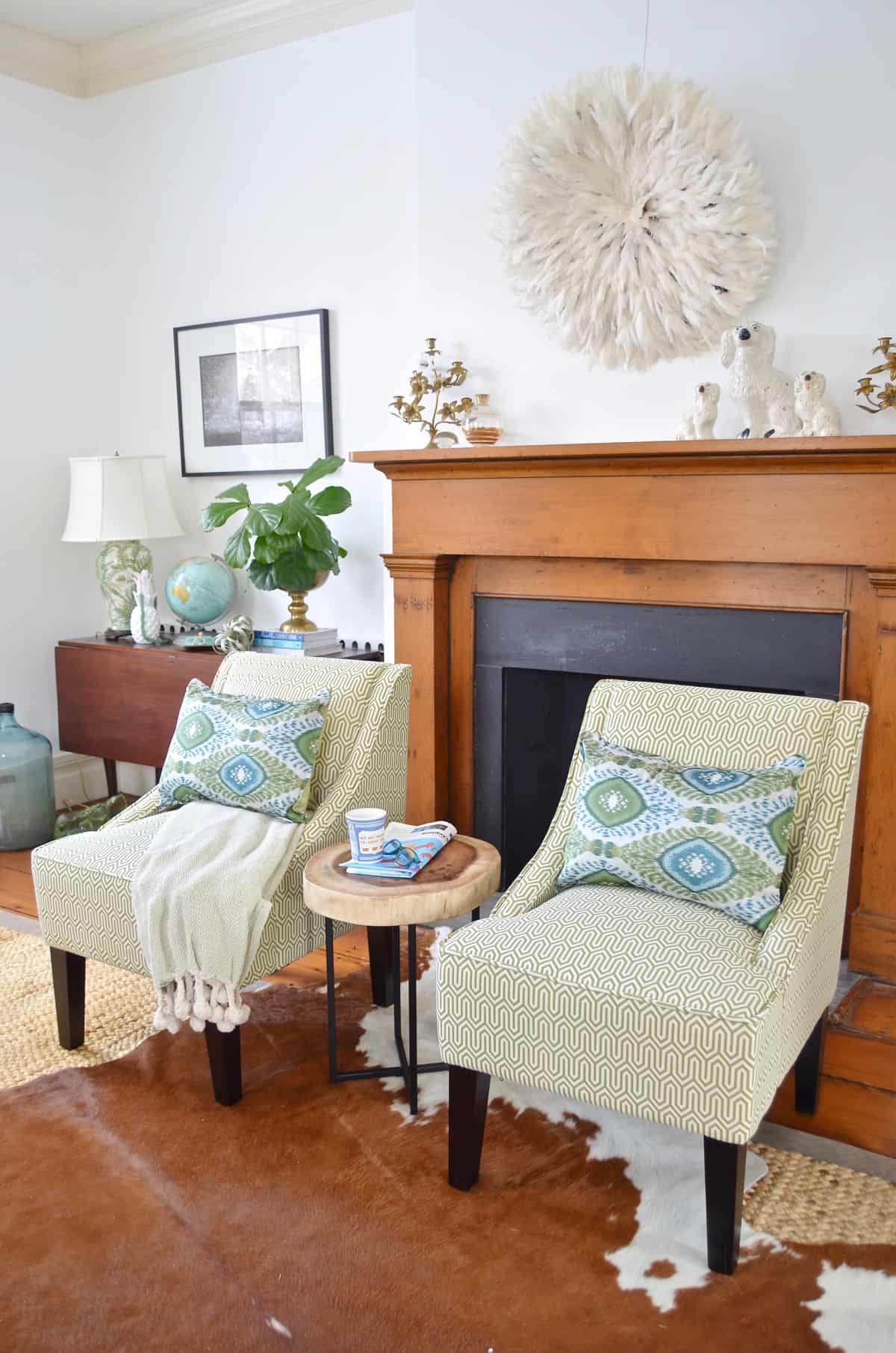 The fireplace in here is closed so it's simple aesthetic, but it's too big of a feature to ignore. These gorgeous chairs are aptly named the Charlotte chairs and I love both the simple graphic pattern and the shape. These were super affordable and look amazing on either side of the hearth (they come in lots of other patterns too!).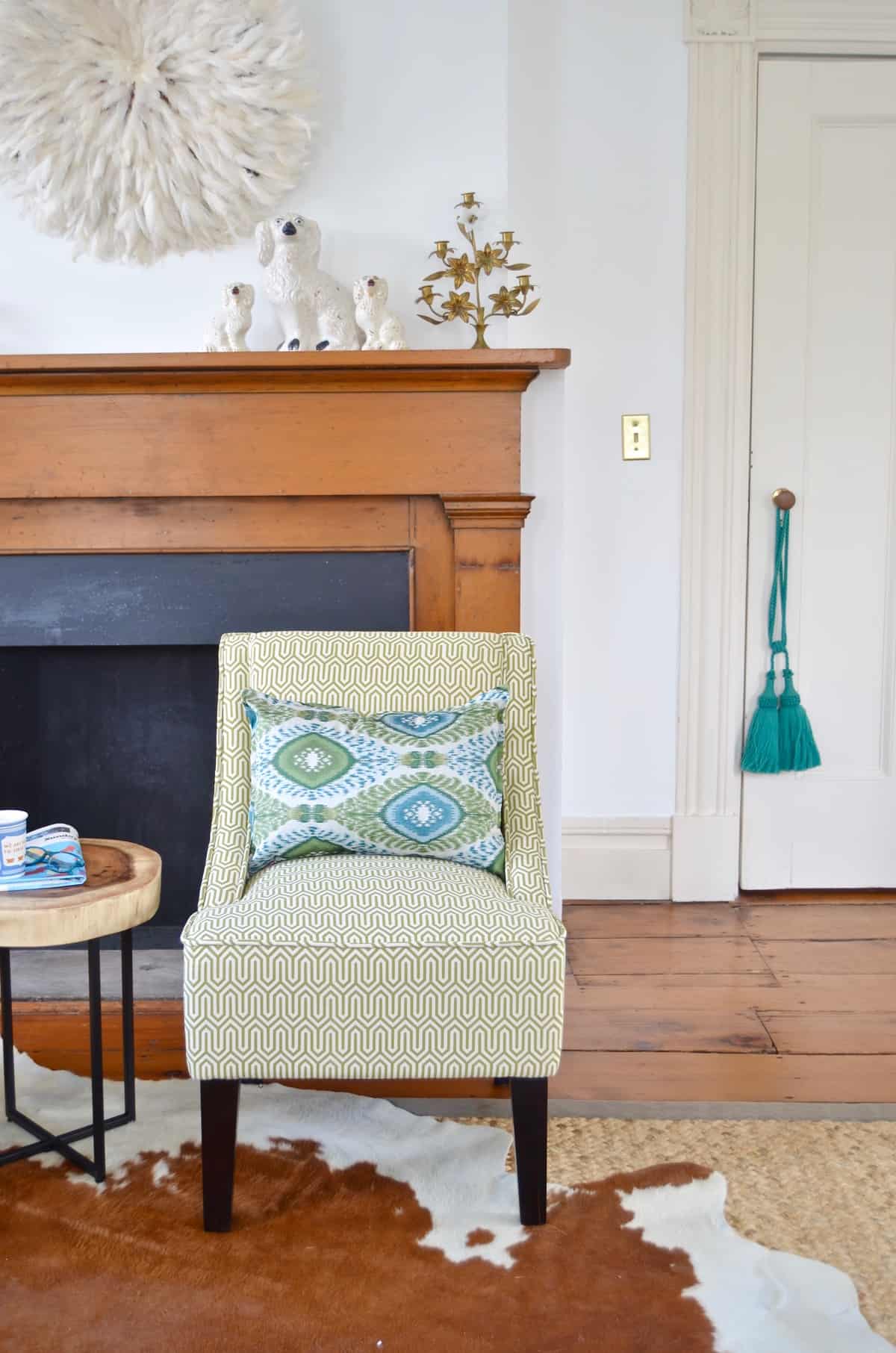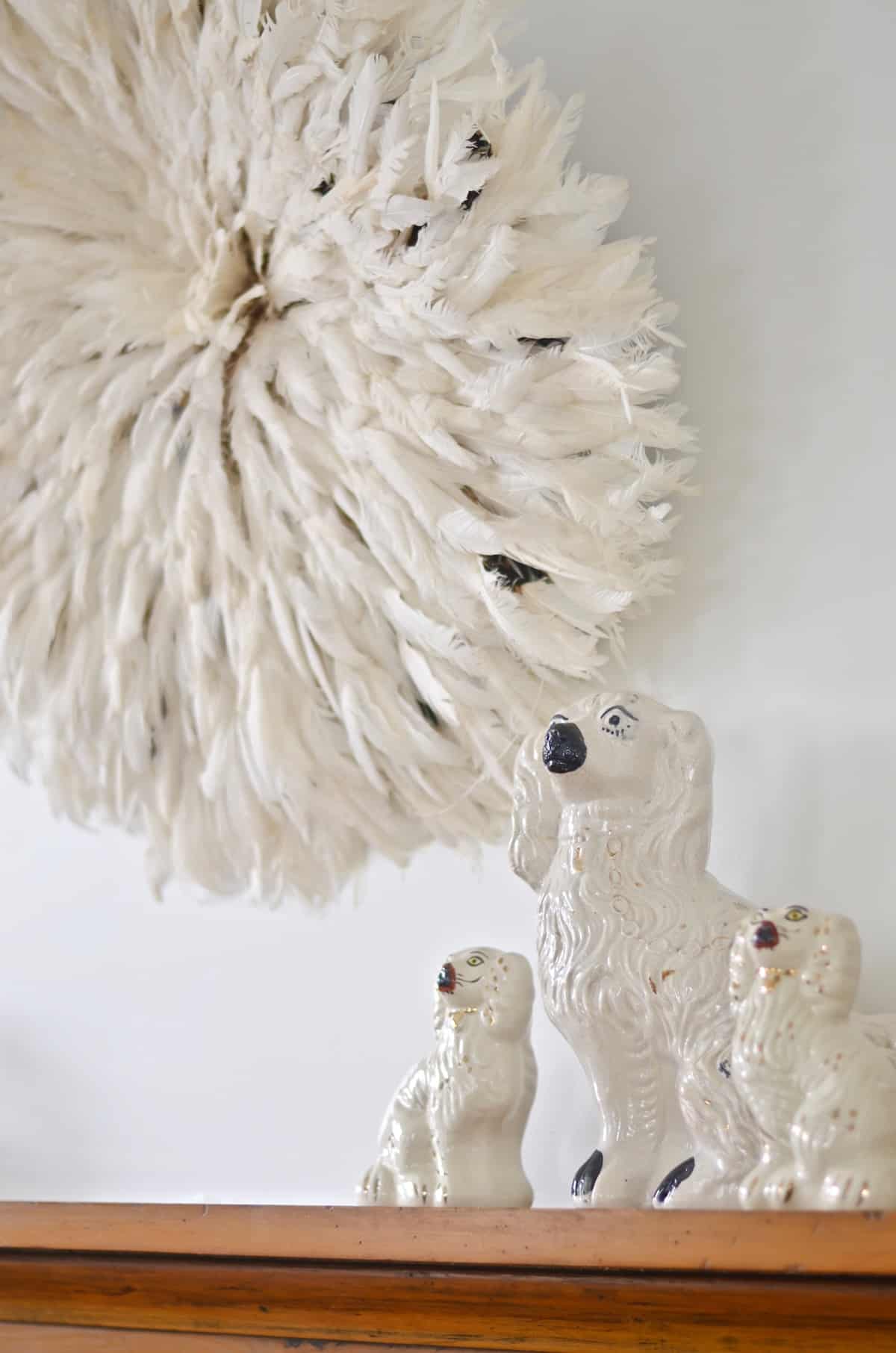 Those throw pillows are my love language: ikat. The colors are perfection with the chairs. Pattern mixing for the win! Also… in all seriousness, how many throw blankets is too many? Asking for a friend…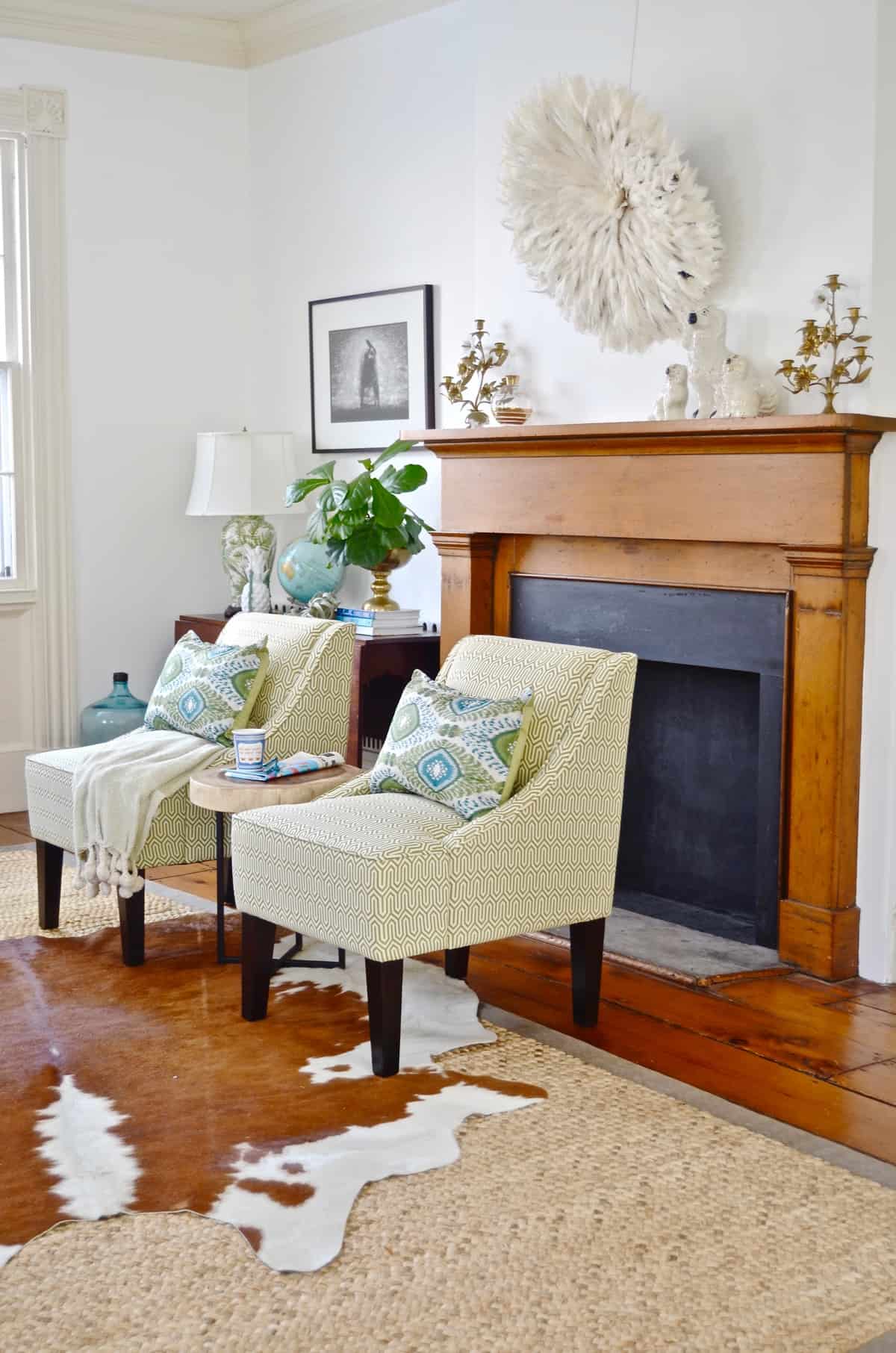 Whenever there's a seat, I also try to have a surface nearby so someone can set down a cup of coffee or a glass of wine. Or water too… I suppose you could also be drinking water. This small occasional table (similar to this) is sturdy but dainty. I like that it's round so that folks won't ding their knees on it or anything.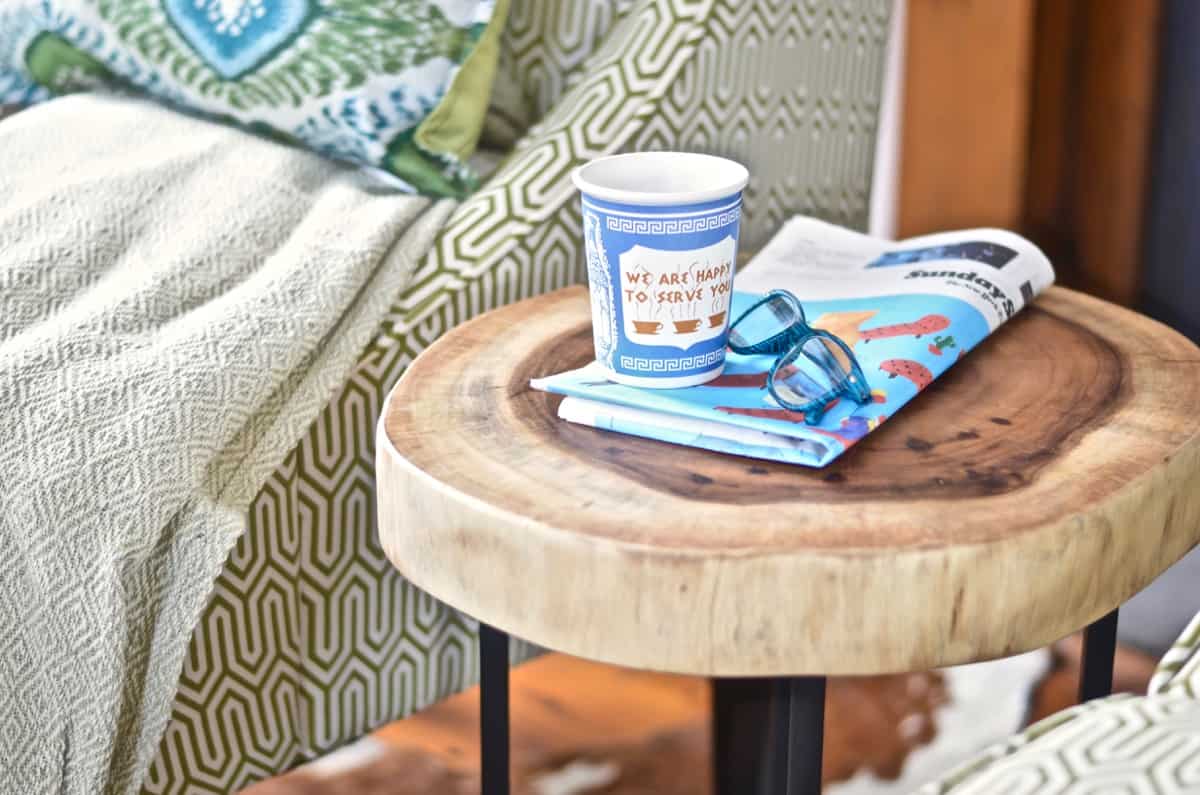 Last but not least, feast your eyes on that arc lamp. Remember when I mentioned the challenges of a larger room like this? Well… lighting is one of them because the furniture is all floating a few feet in from the walls. We don't have any outlets in the floor, so this arc lamp is the PERFECT solution to getting some light over the seating area.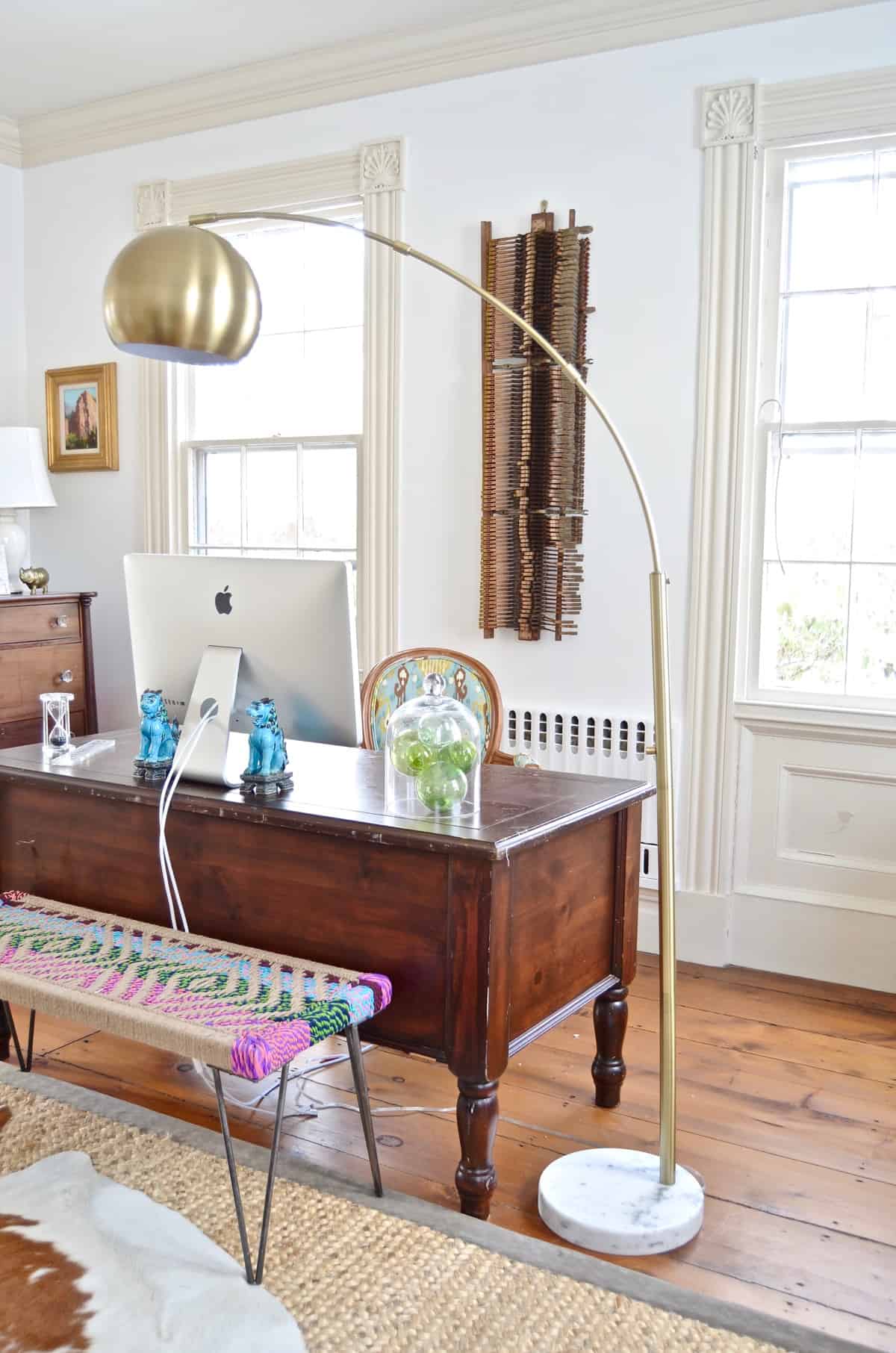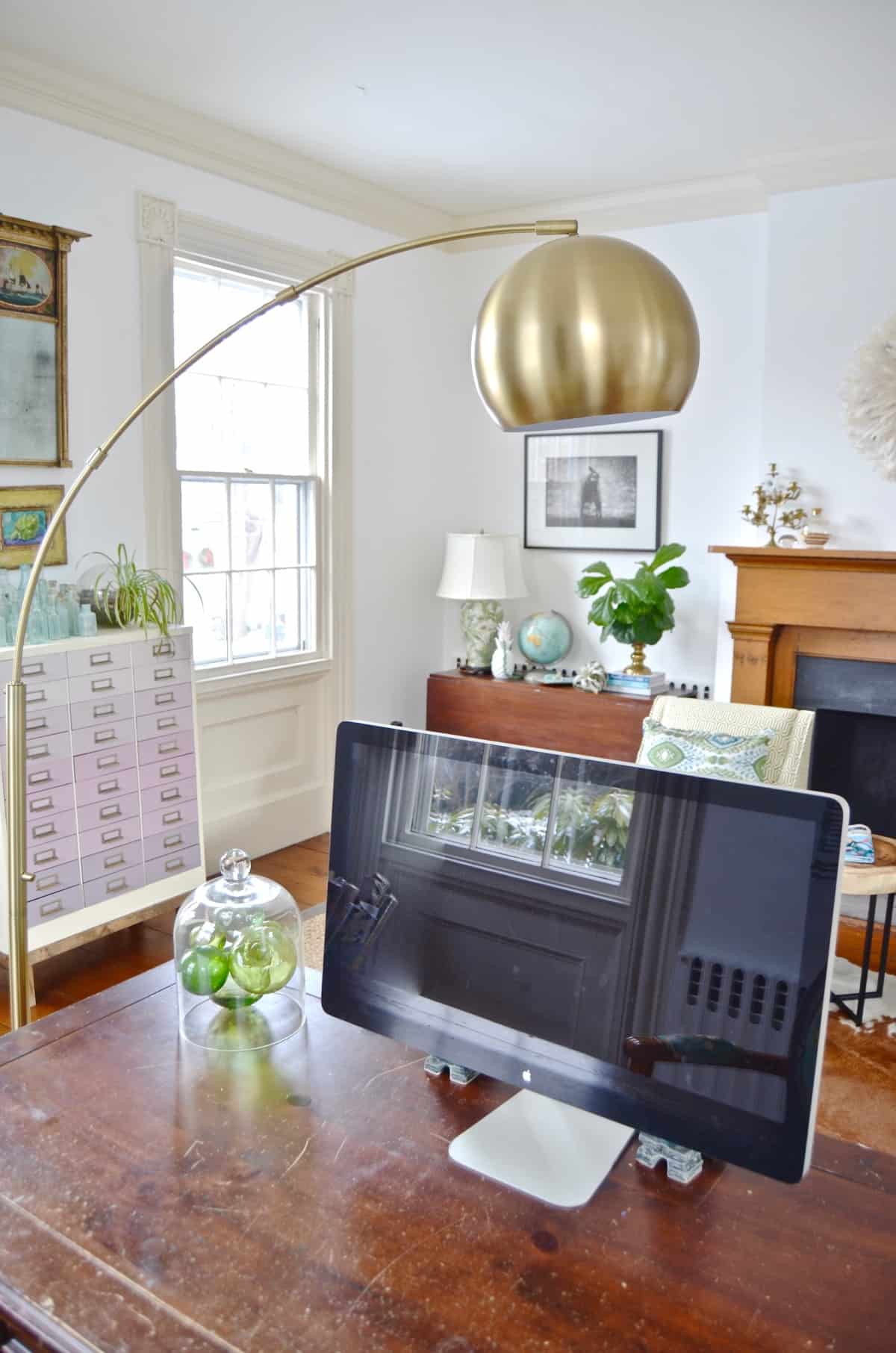 Nothing else has changed but the space feels 100% more pulled together thanks to this new coordinated seating area. The desk is from an online seller and the ombre file cabinet is a bit of a diva thanks to her time in the limelight.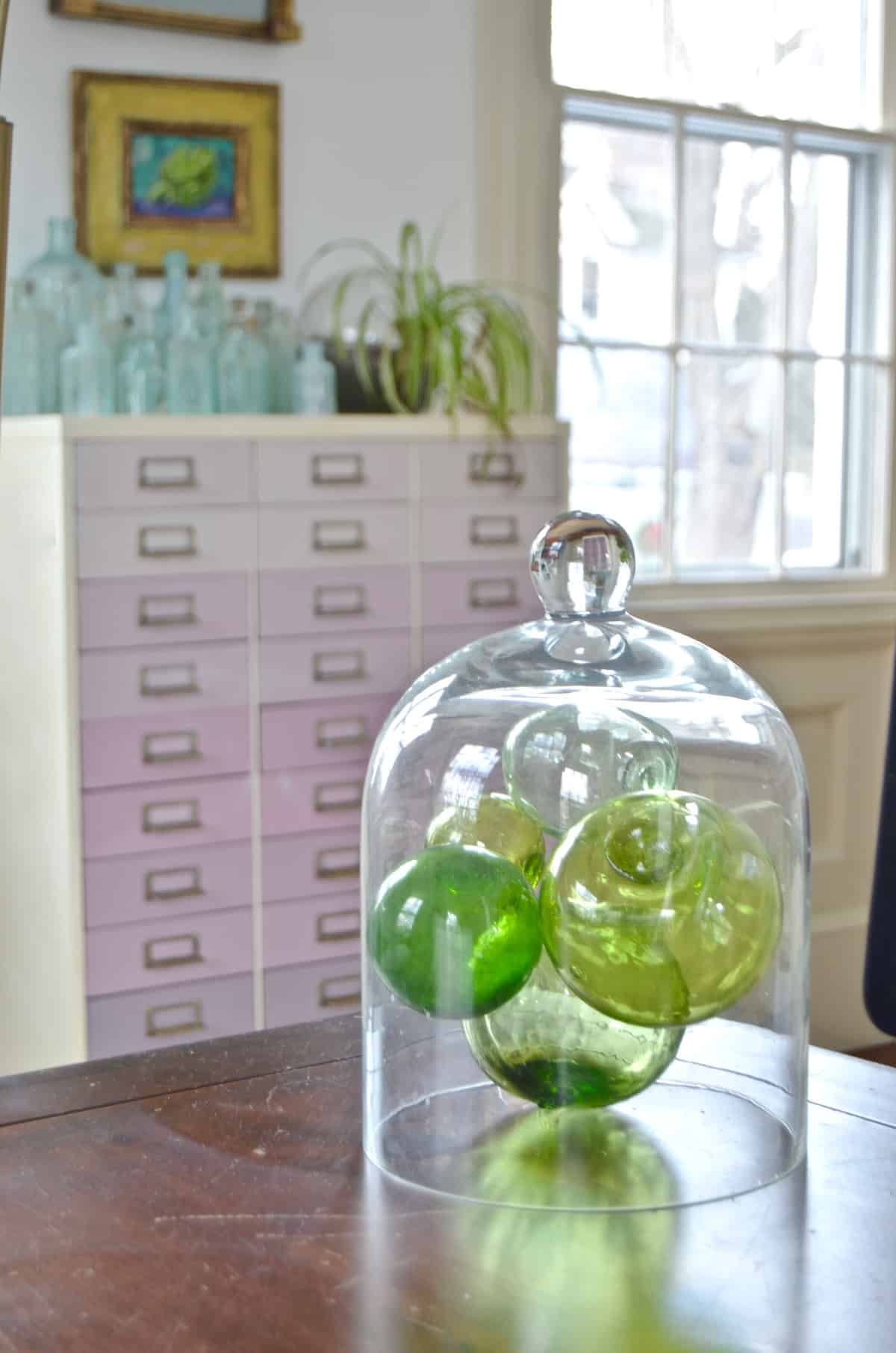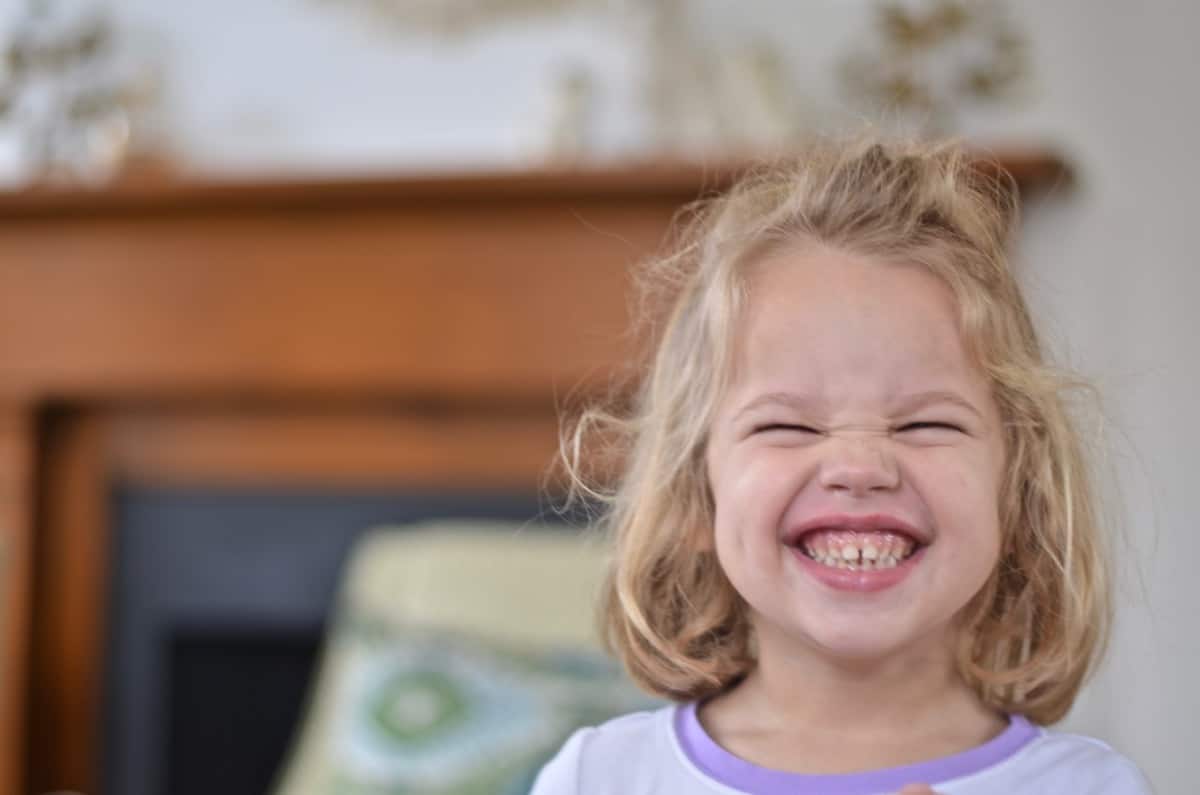 I love to see the power of paint and gorgeous new decor, don't you?! Here's another before and after for you just to take it all in!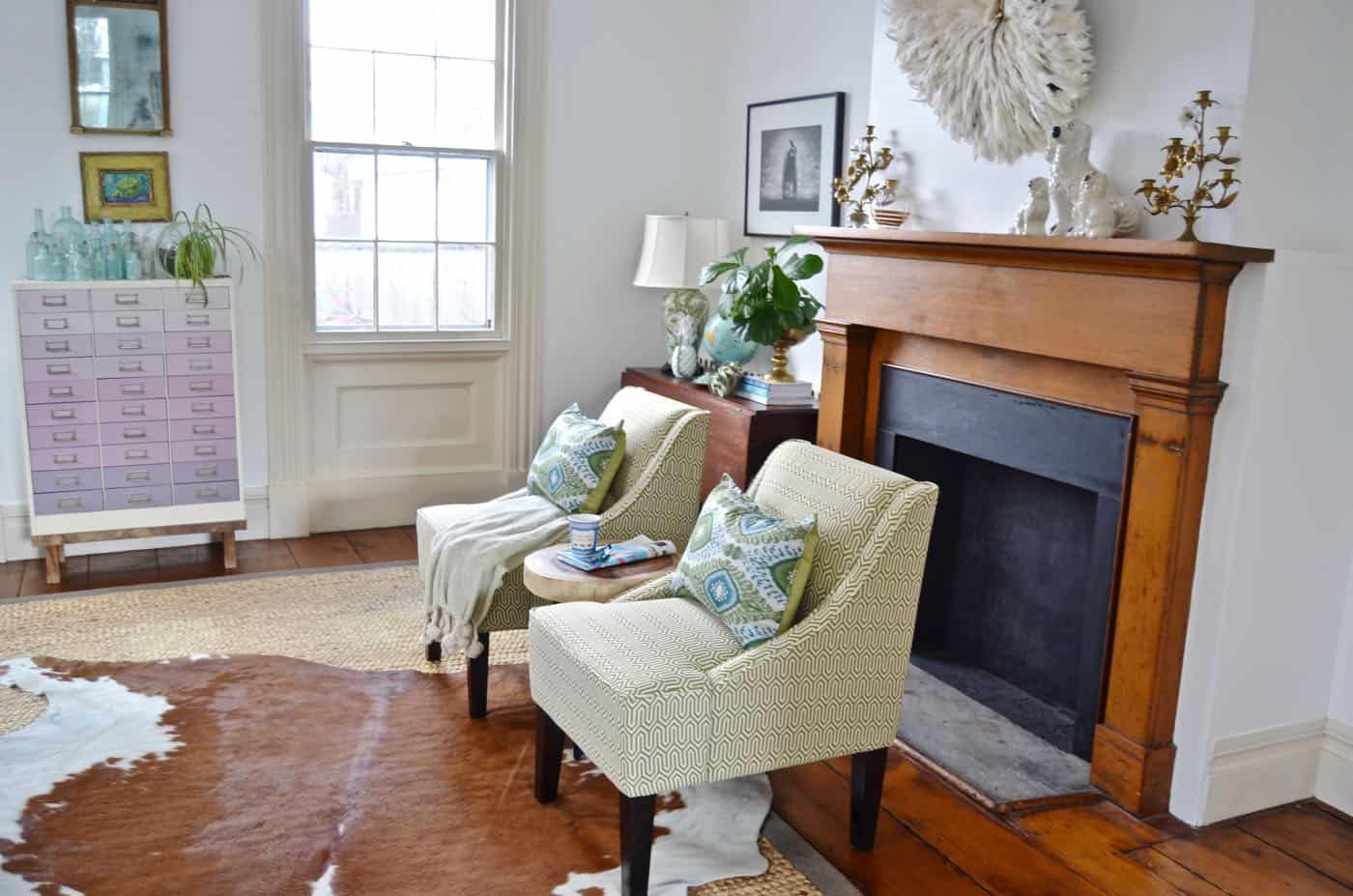 (These affiliate links are not associated with Kohl's.)

Thanks again to Kohls for making this office space a JOY to work in. I've never spent so much time in here as I have the last few weeks with the new improved look! Head over to see some of their other sales going on now!
Home Sale – $10 off $50 home purchase with promo code HOME10 1/27-2/5

Kohl's Charge holders – 15% off 1/29-2/1

General Public offer – 20% off $75 purchase, 15% off all purchases 2/2-2/5
My blog may contain links to other websites. I am not responsible for the privacy policies of those other websites. When you click on a link, your information may be collected by those websites so I encourage you to read their privacy policies.