Not gonna sugar coat this for you… I'm a little wobbly crossing the Christmas finish line here, folks! What a season it's been… filled with SO many wonderful opportunities and terrific holiday collaborations, but… phew. I made the mistake of starting The Walking Dead while I was wrapping presents yesterday and now I'm kind of a little bit hooked. (It's so gross and scary so why do I want to watch more?!) And then last night we had a fun dinner with friends… anyways, here I am… two days late, finally posting our Christmas tablescape.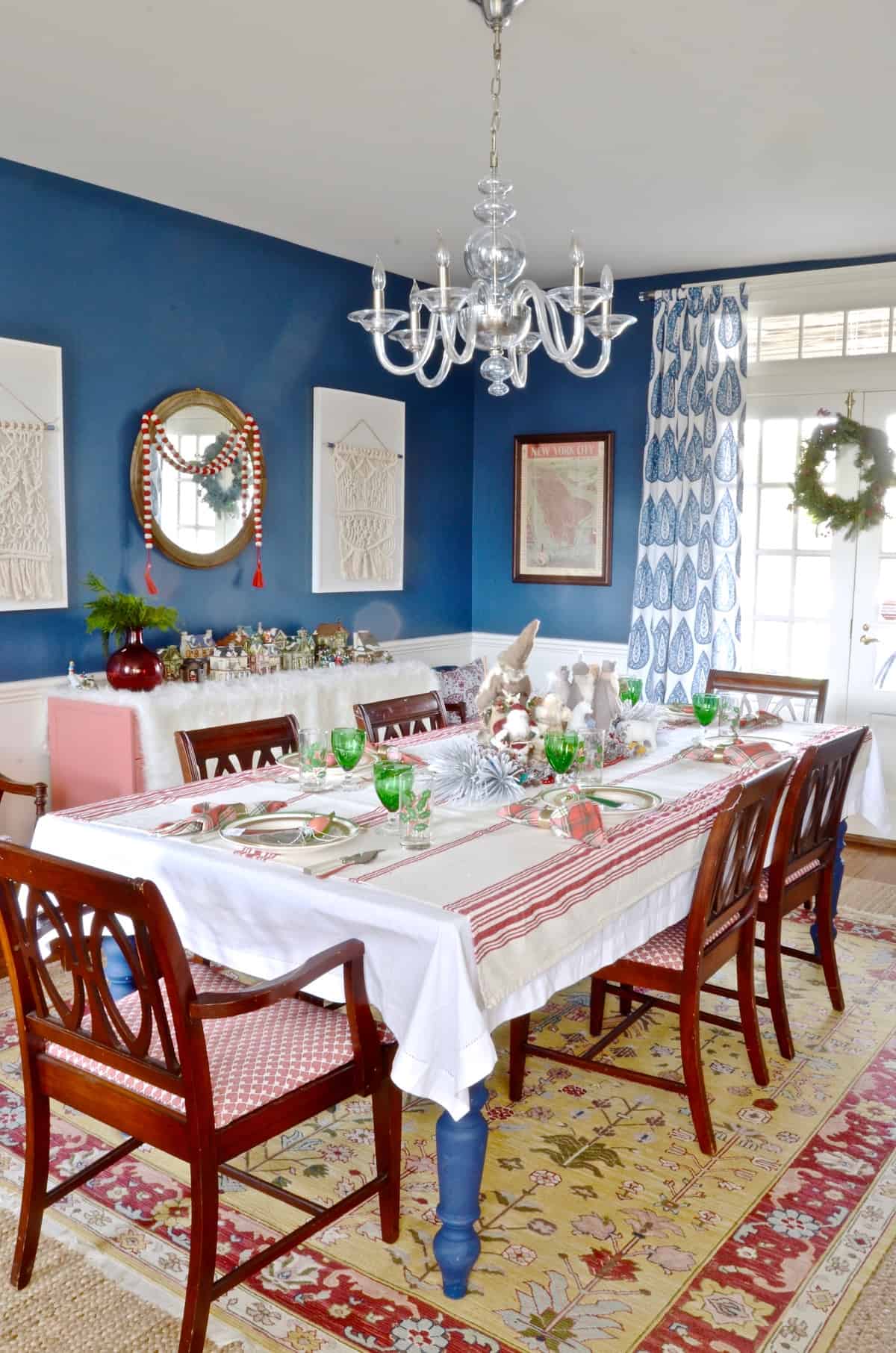 Red and Santa Filled Christmas Tablescape
As part of my home tour preparation, I set our dining room for the big meal. The tablescape was actually the springboard for the rest of my holiday decor. I wanted our decorations to feel a little more cohesive… a little less *packed* than last year, so I kept the table simple.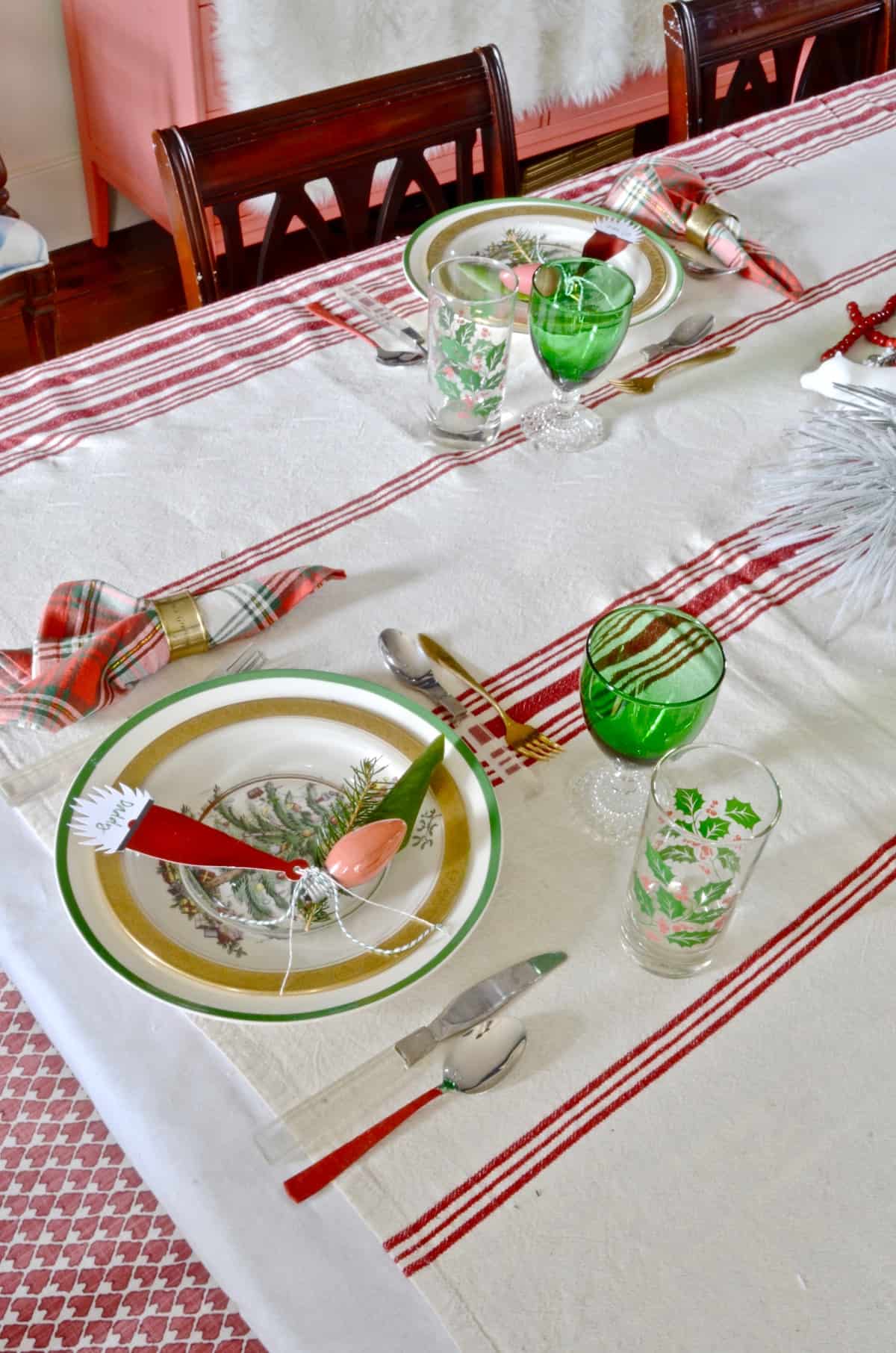 Because of the rug and the other textiles in this room, I've learned that I'm limited in my color options… that festive rich red works well with everything so that was the only color I introduced throughout the space.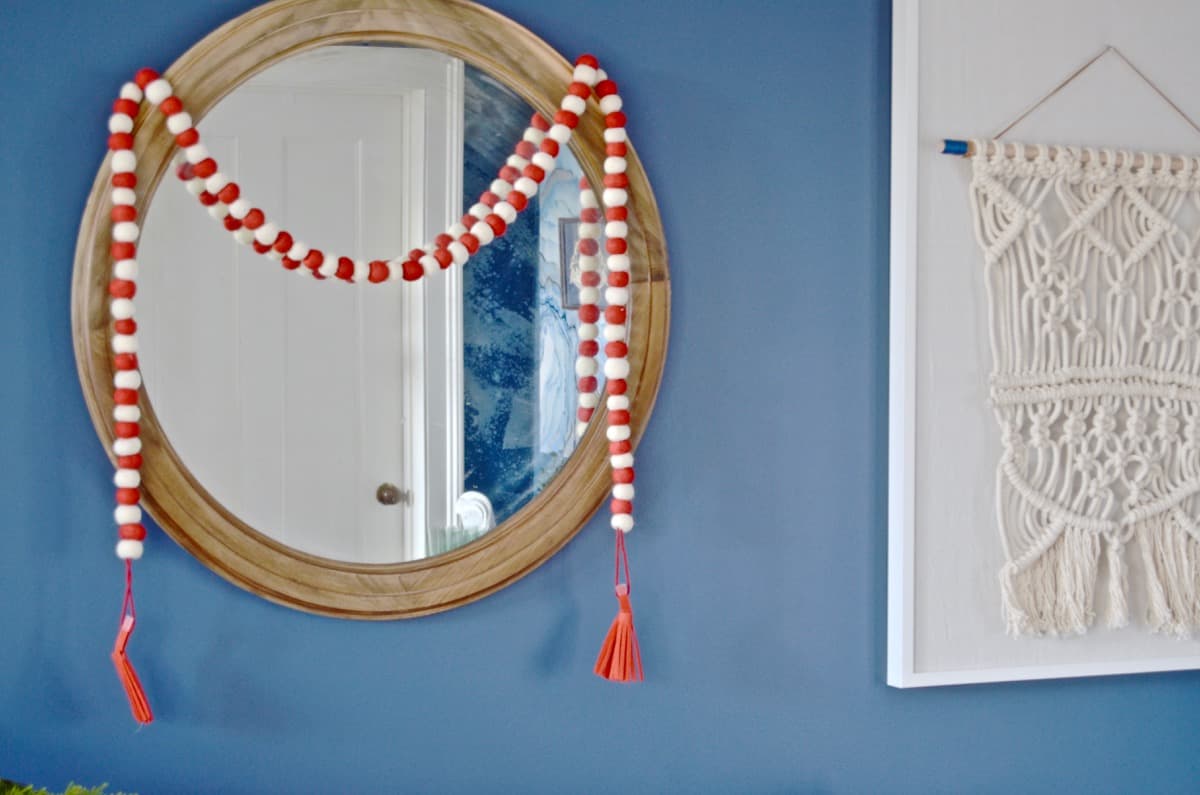 I love my Santa Clause collection and this year, I brought them onto our table. They're so fun all clustered there together. And to fill out the space, I tucked in some of my winter woodland animals.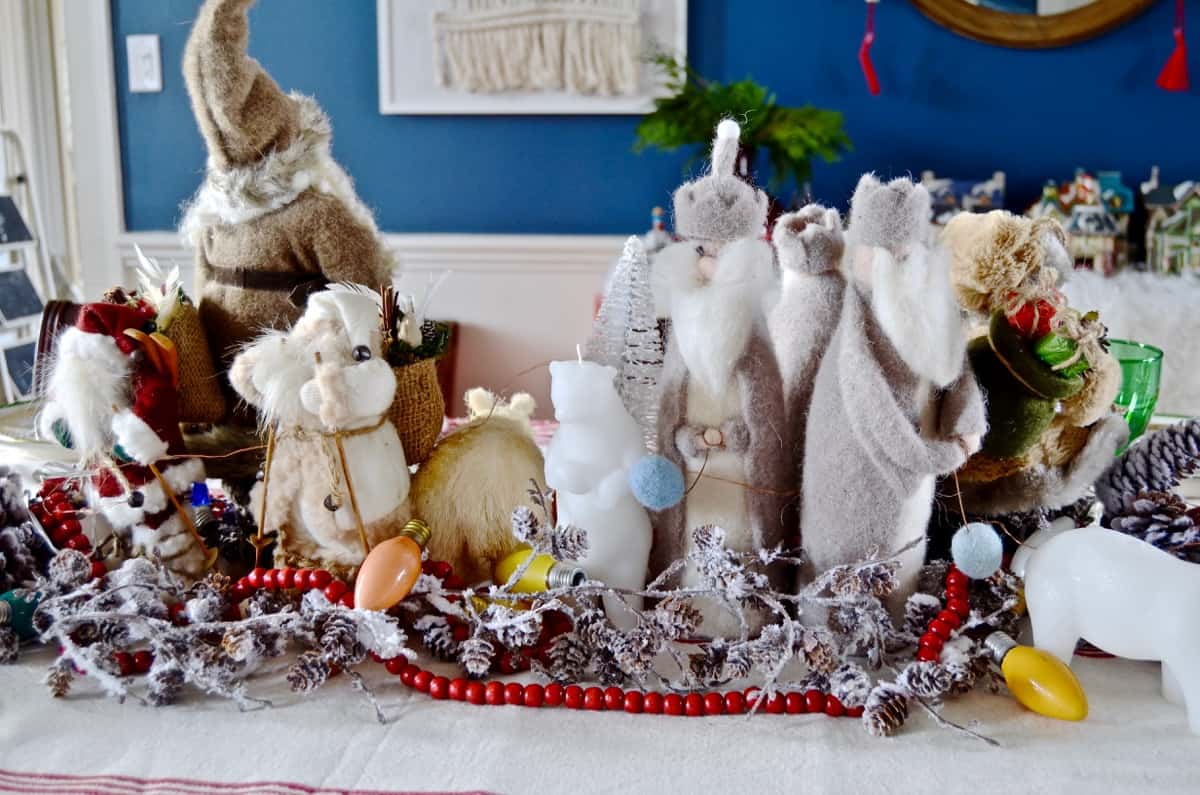 At this point, I couldn't tell you my zipcode much less the source of those pine branches, but… I'm reasonably confident I got them at Michaels. (Did I tell you guys that a Michaels opened up 1 mile away from my house and my crafting game is making great improvements!)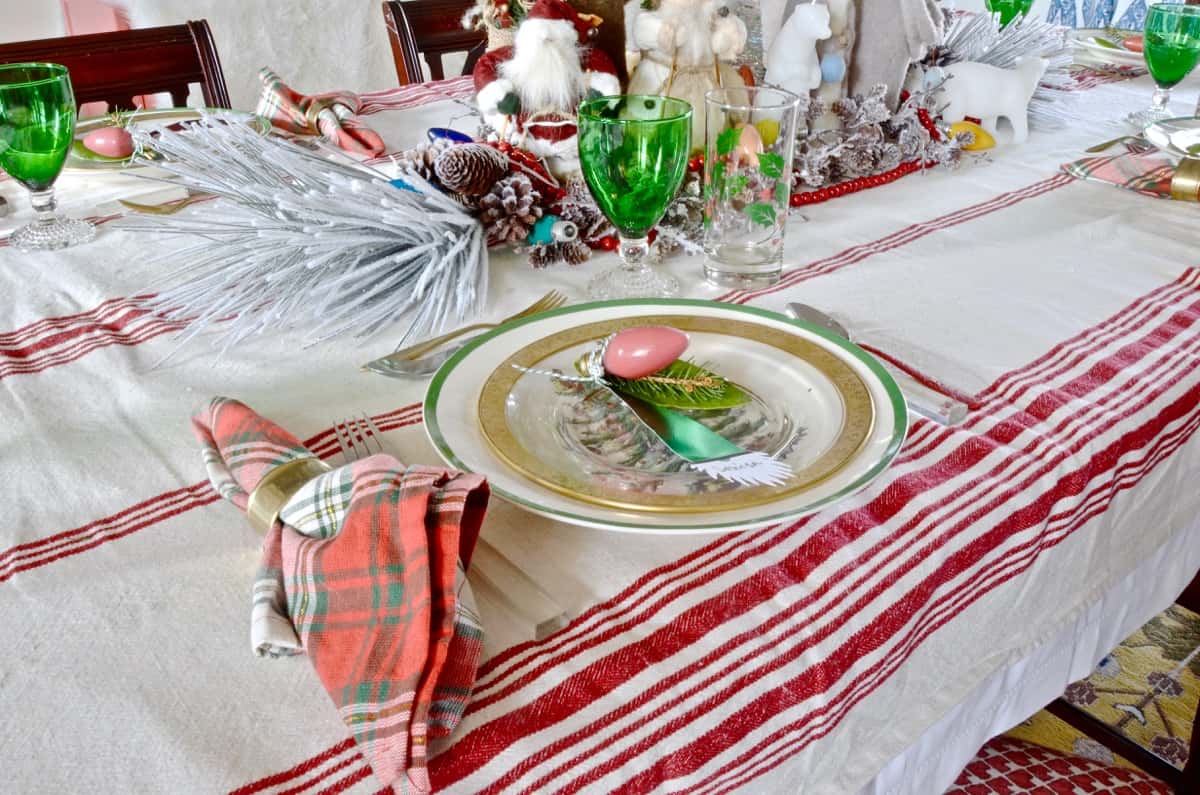 I'm considering it an epic victory that the tablecloth is clean, so you will notice that it is NOT ironed. My iron is used for things like removing furniture veneer ironing on curtain extensions… removing wrinkles would be silly.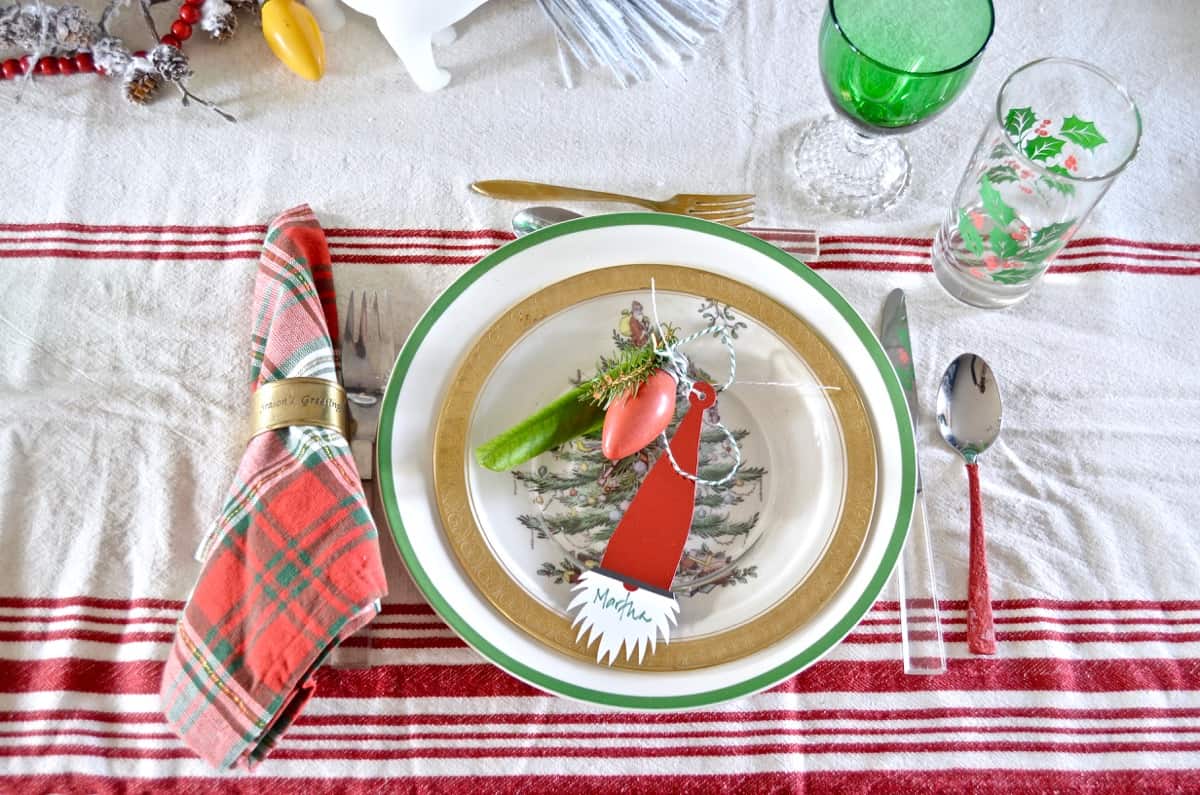 My favorite Spode plates are set with thrifted glass salad plates and plaid napkins I picked up last year. My friend Bee gave me those thrifted brass napkin rings and I've been waiting ALL year to use them again!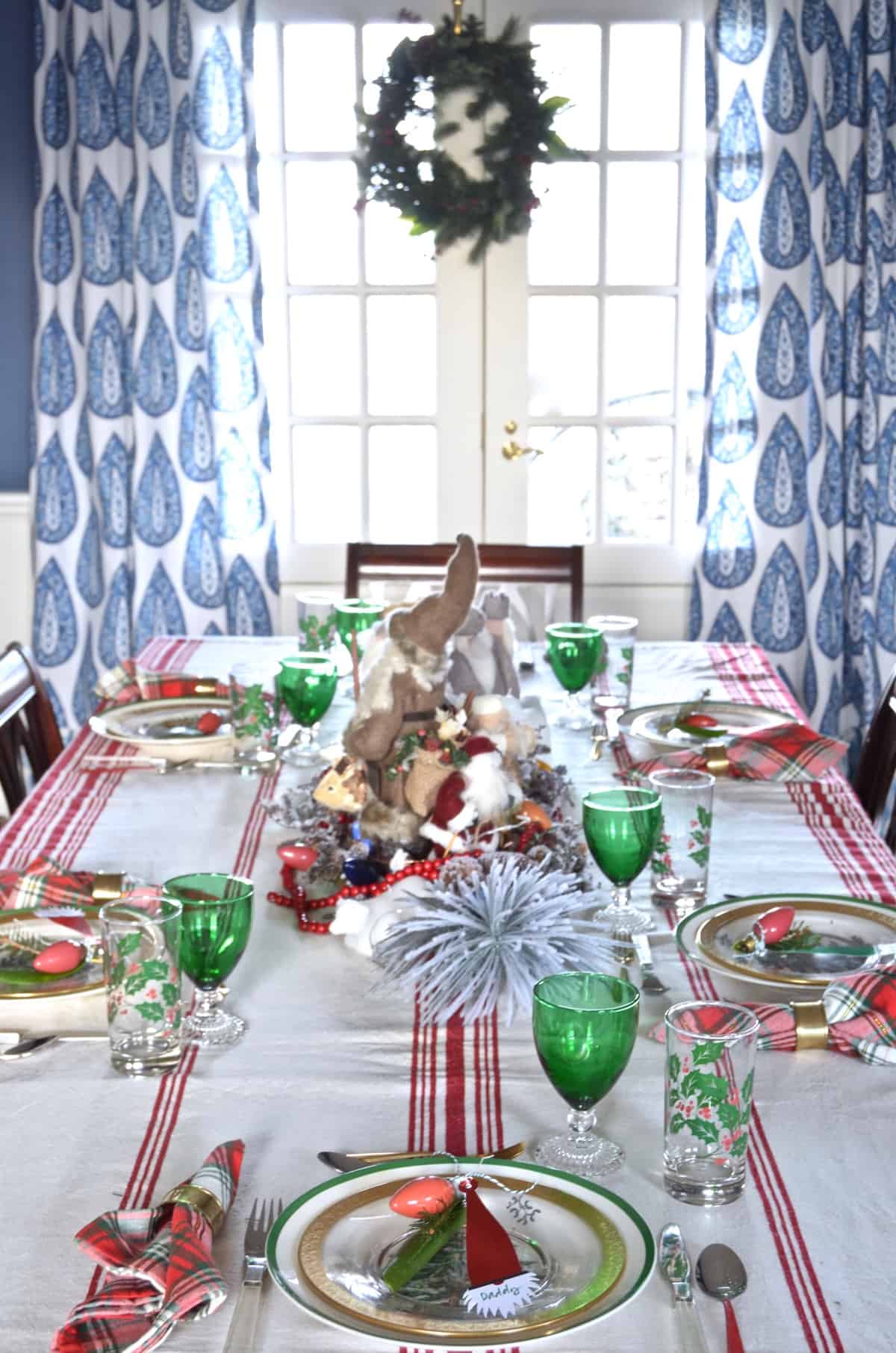 I had this idea for the silverware… that ended up being a bit of a bust. I love the mix n match look of my gold utensils with the lucite ones and I was *thinking* that a pop of red would look great in there. Bear with me… YEARS ago, I discovered this product  (affiliate) that I've been dreaming of using ever since. Problem is… they only had the spray available in red and I'm thinking that the weather was a little too cool for it so the texture wasn't great. That said, the color IS great so for $10 live and learn.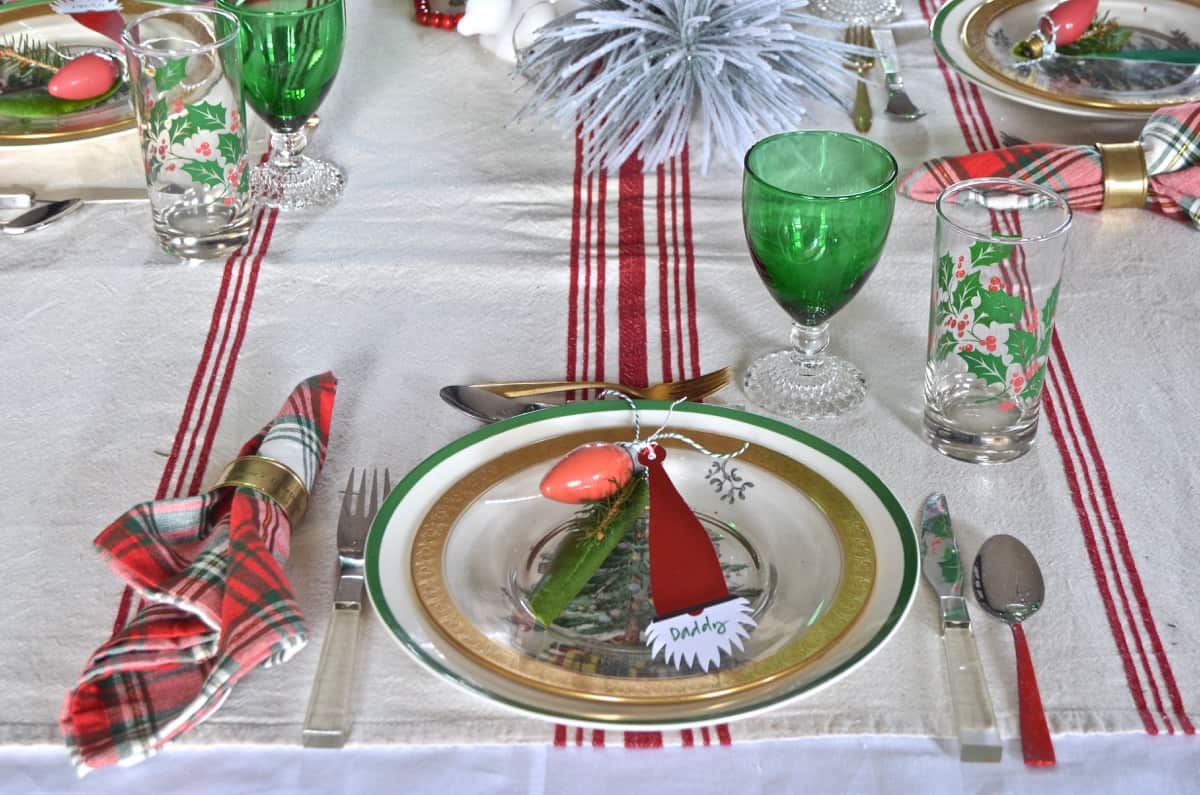 The pomegranates sitting in that wooden bowl are another way to bring the red in and I've been lucky enough to find those gorgeous red beads at the flea market the last couple of seasons.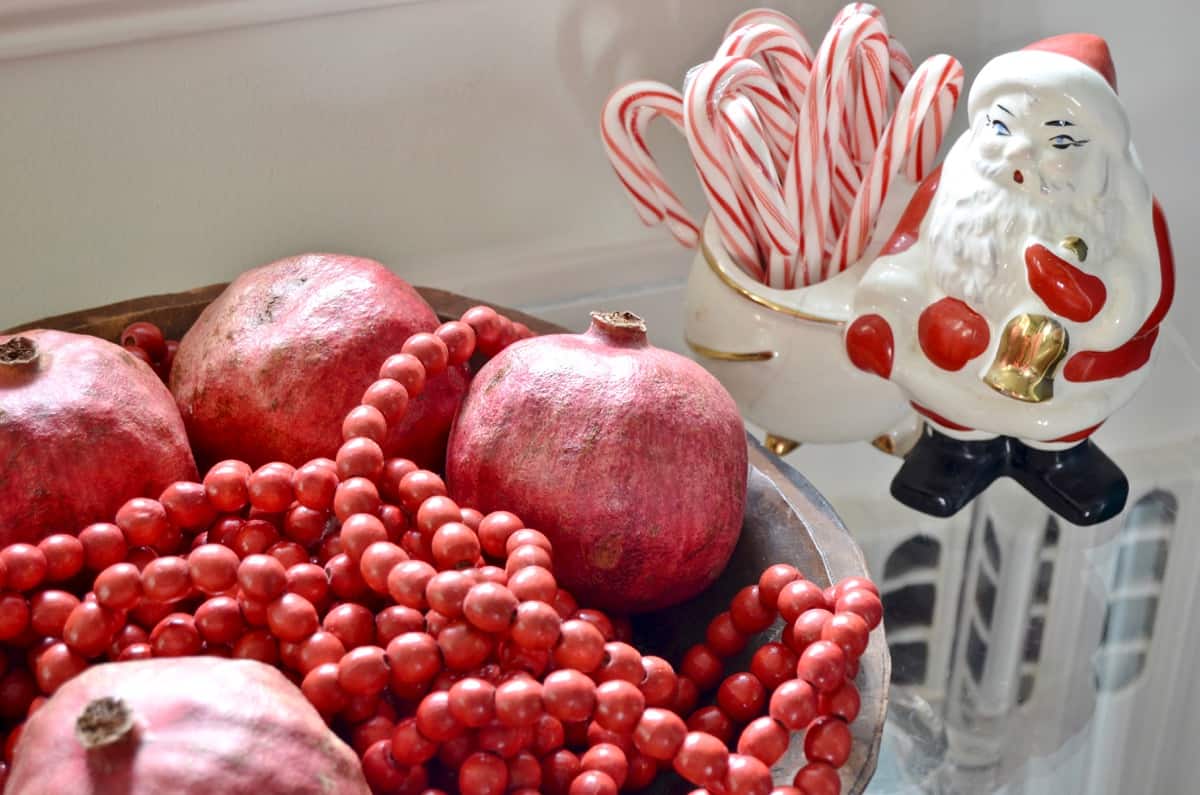 For the mantel, I couldn't bear to move my glass candlestick collection… I actually did put candles in there to see how it would look, and the candles blocked the portraits so… no candles. But… those simple Ikea paper tassels from a couple years ago look pretty just draped across the hearth.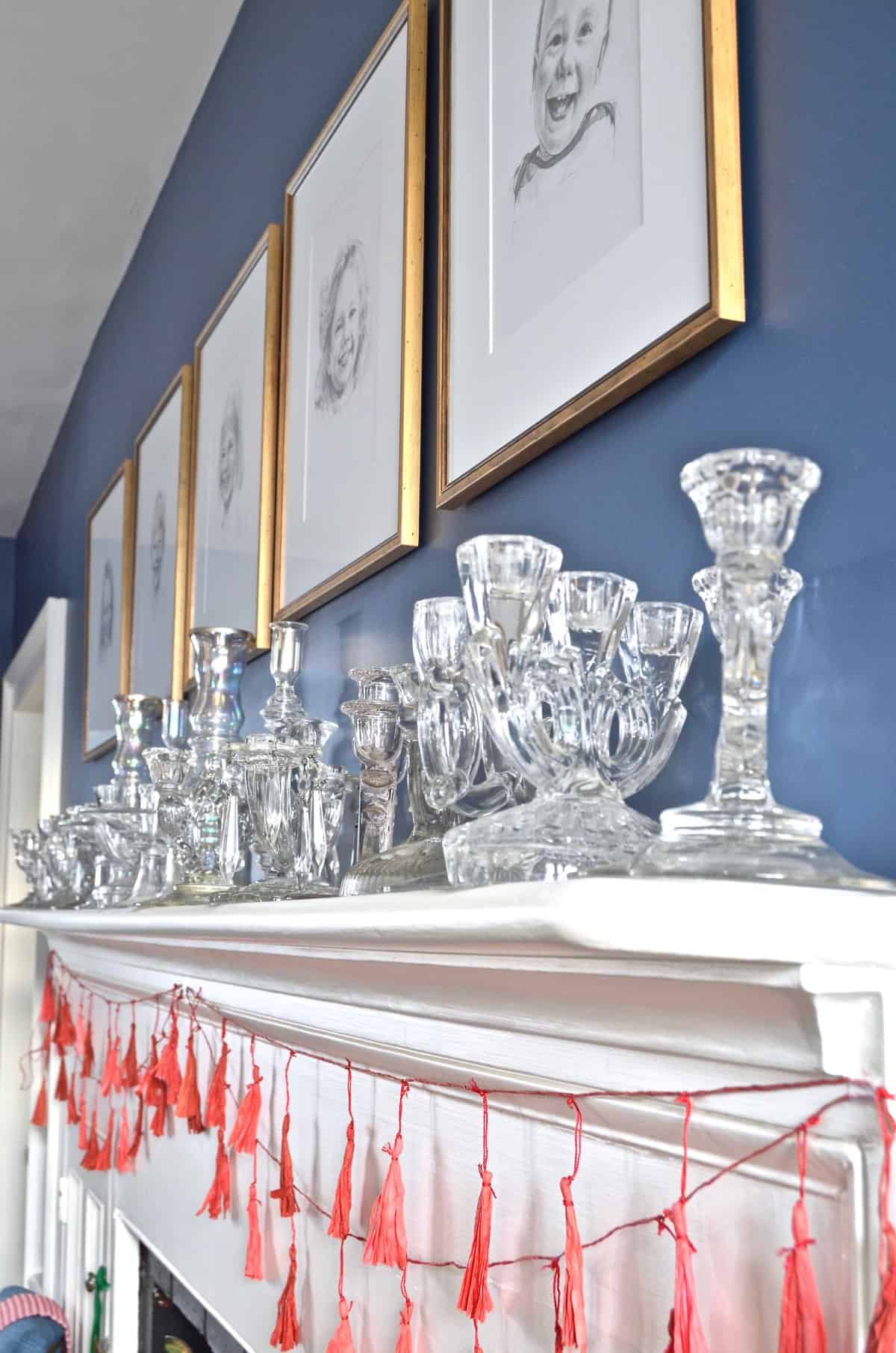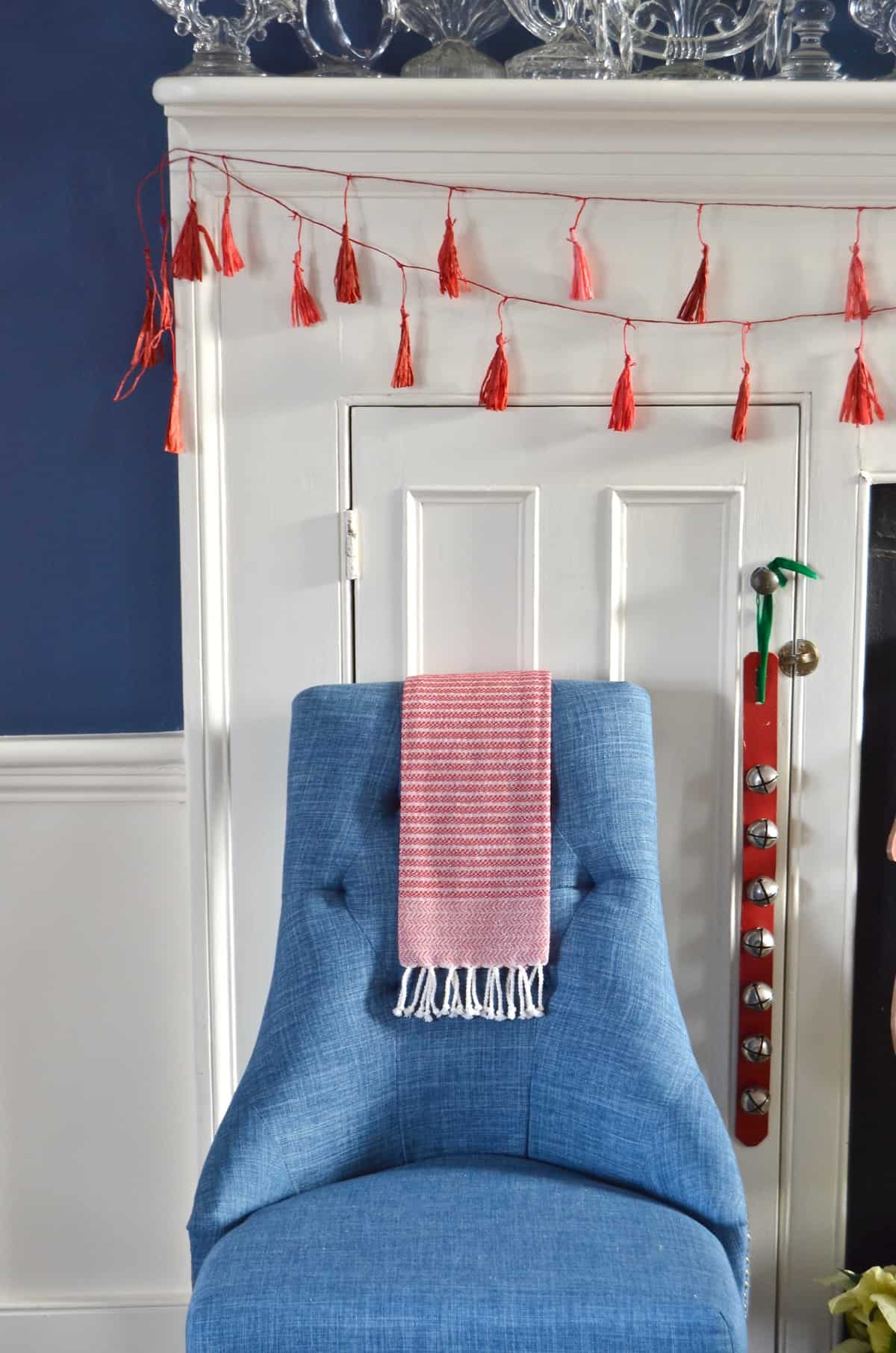 That amazing cut-out artwork was a flea market score and it looks so sweet hanging in front of that Homegoods artwork.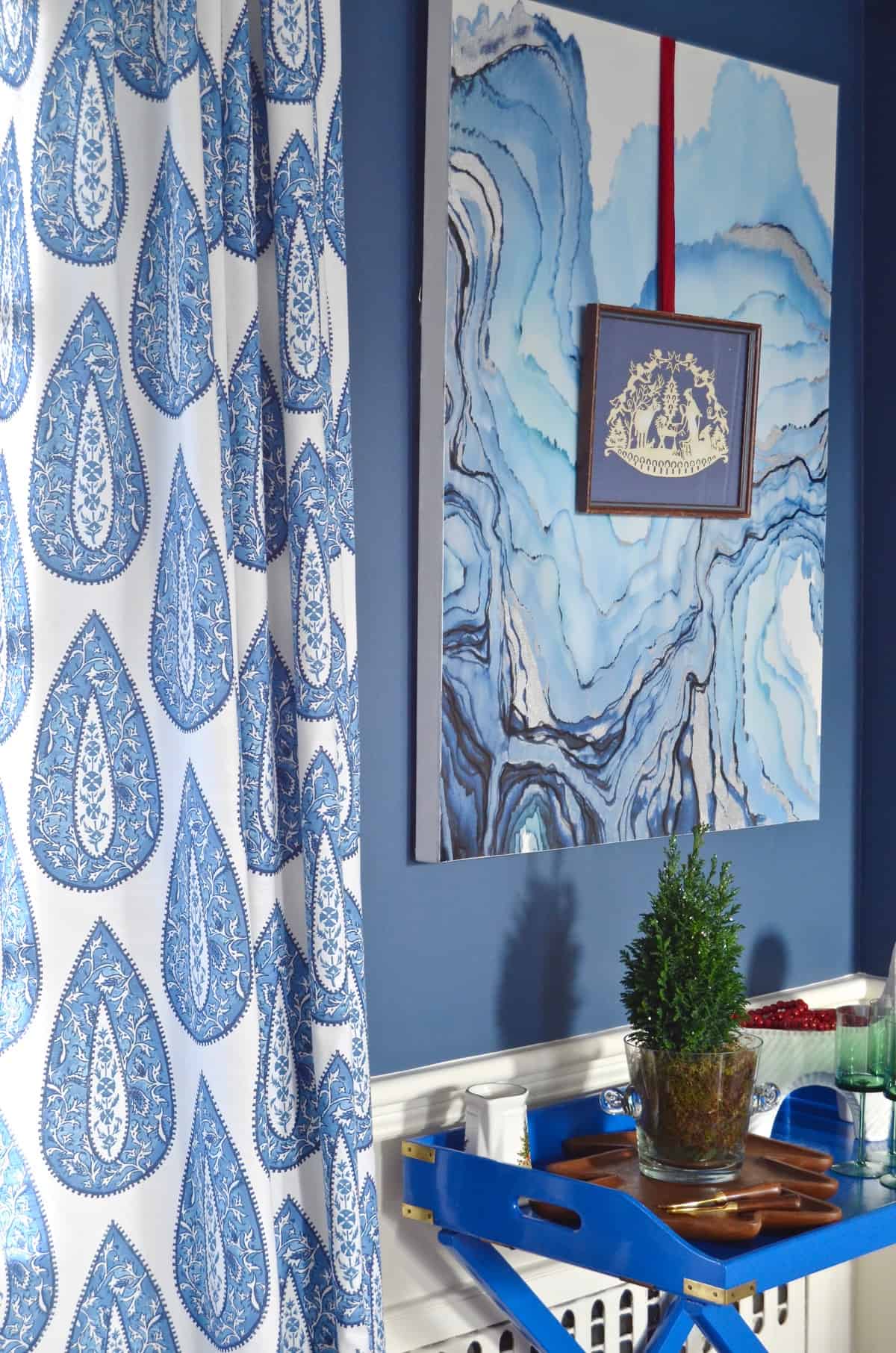 And last but not least, I present the #1 most irritating thing about the holidays: poinsettia. They look SO pretty and festive in the store… they're inexpensive… and then they come home and 12 minutes later, the leaves are crunchy and falling off. #notcool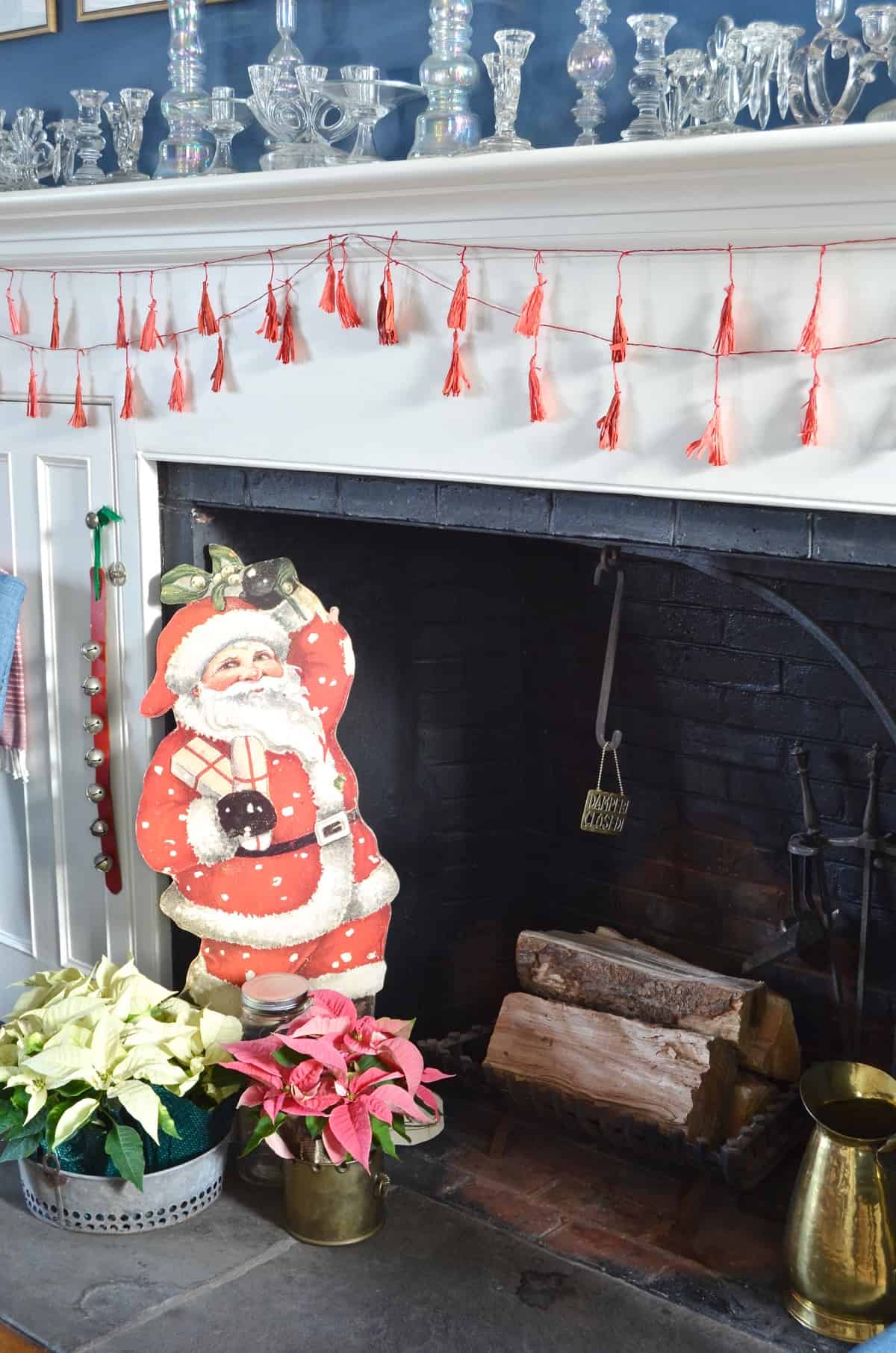 Okay, folks… I'm hitting "publish" on this bad boy, and running off to wrap a few last minute gifts for the kids' bus driver and our mailman (sidenote: do you guys give your bus driver and the mailman a gift? I NEVER know the protocol.) We have a couple of gingerbread houses to put together tomorrow while everyone's winding up for the big day!  I'll be back next week to share our amazing Bloggers Heart Habitat homes… such a wonderful project this close to the holidays. It is SO easy to lose track of the meaning this time of year, isn't it. No question, there's logistics and stress involved with entertaining and gifting and festify-ing, BUT… charity and faith and giving and gratitude… that's the purpose.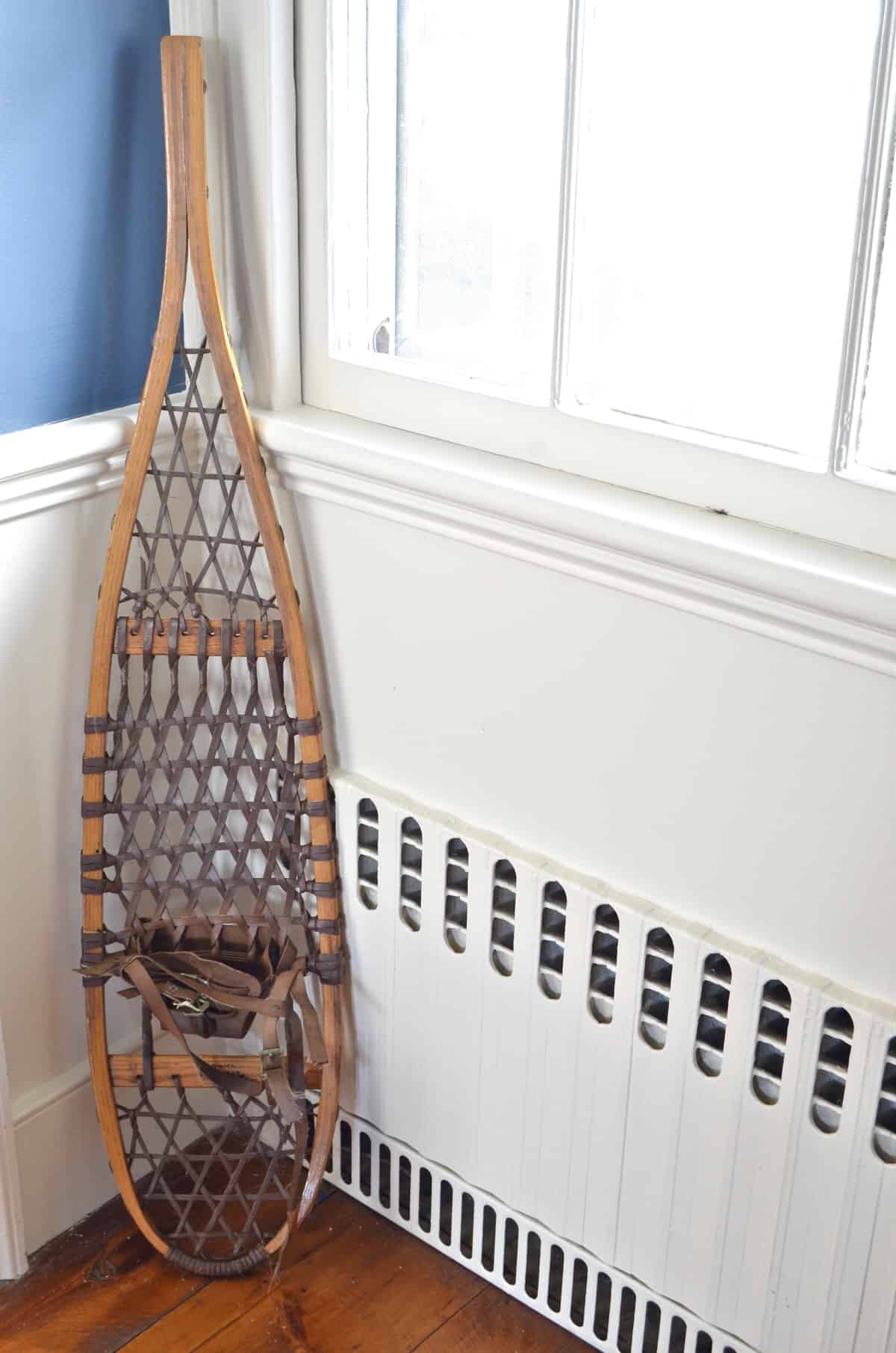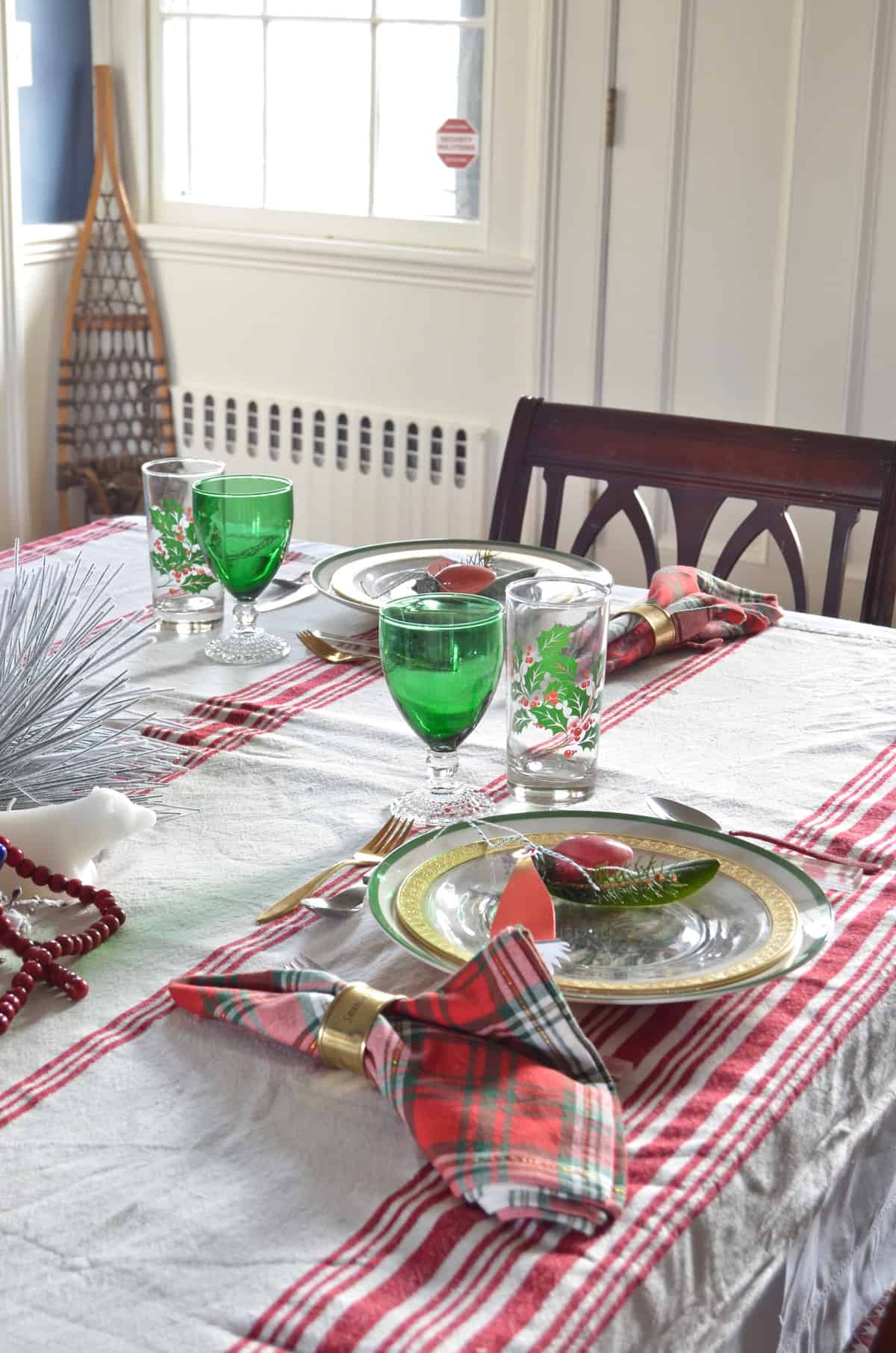 Enjoy your families. Enjoy your holiday. Enjoy your blessings. Much love from our home to yours!