Using Rental Furniture to Help Sell Your House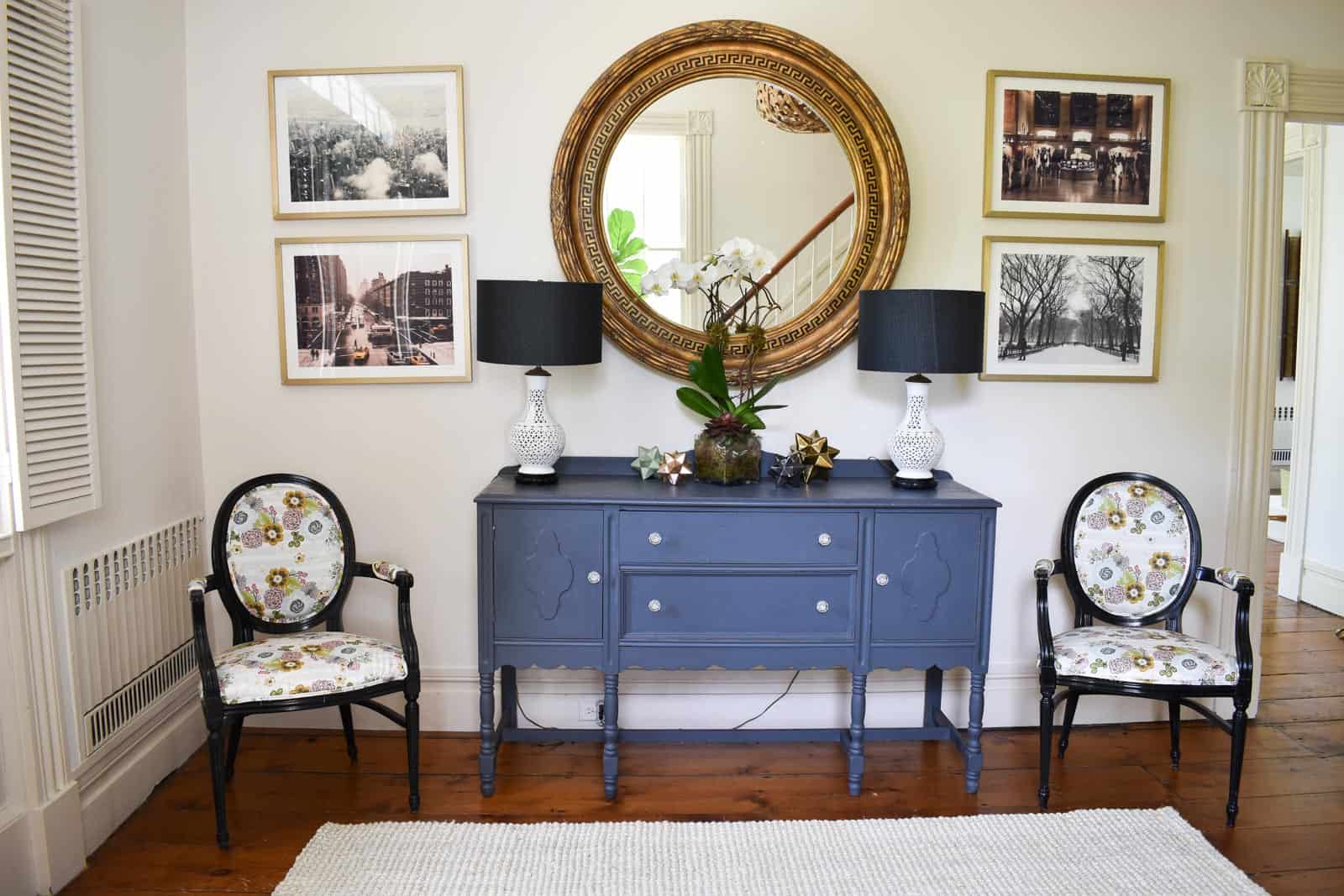 This is a sponsored post written by me on behalf of CORT. All opinions are 100% mine.
I've missed a couple weeks in the Charlotte Moves series because of summer travel, but I'm back! And today I'm partnering with CORT Furniture Rental to discuss staging a bit more. I shared some of my tips for staging a home a few weeks ago HERE, but I can't impress upon you how important it is that your home looks appealing and inviting to a potential buyer.
Neutral is Often Better than Personality
The biggest challenge when it comes to staging, in my opinion, is seeing your home through very very unemotional eyes. YOUR style might not be the best option. In our case, MY style is always a source of some debate when we list a house. As you saw in my earlier post, the first thing we do is remove 40% of the stuff to open up the space and make it feel bigger. One thing I didn't do, but have often considered is to rent a handful of furniture items to help round out some of the rooms and/ or to swap out pieces that might be too… specific.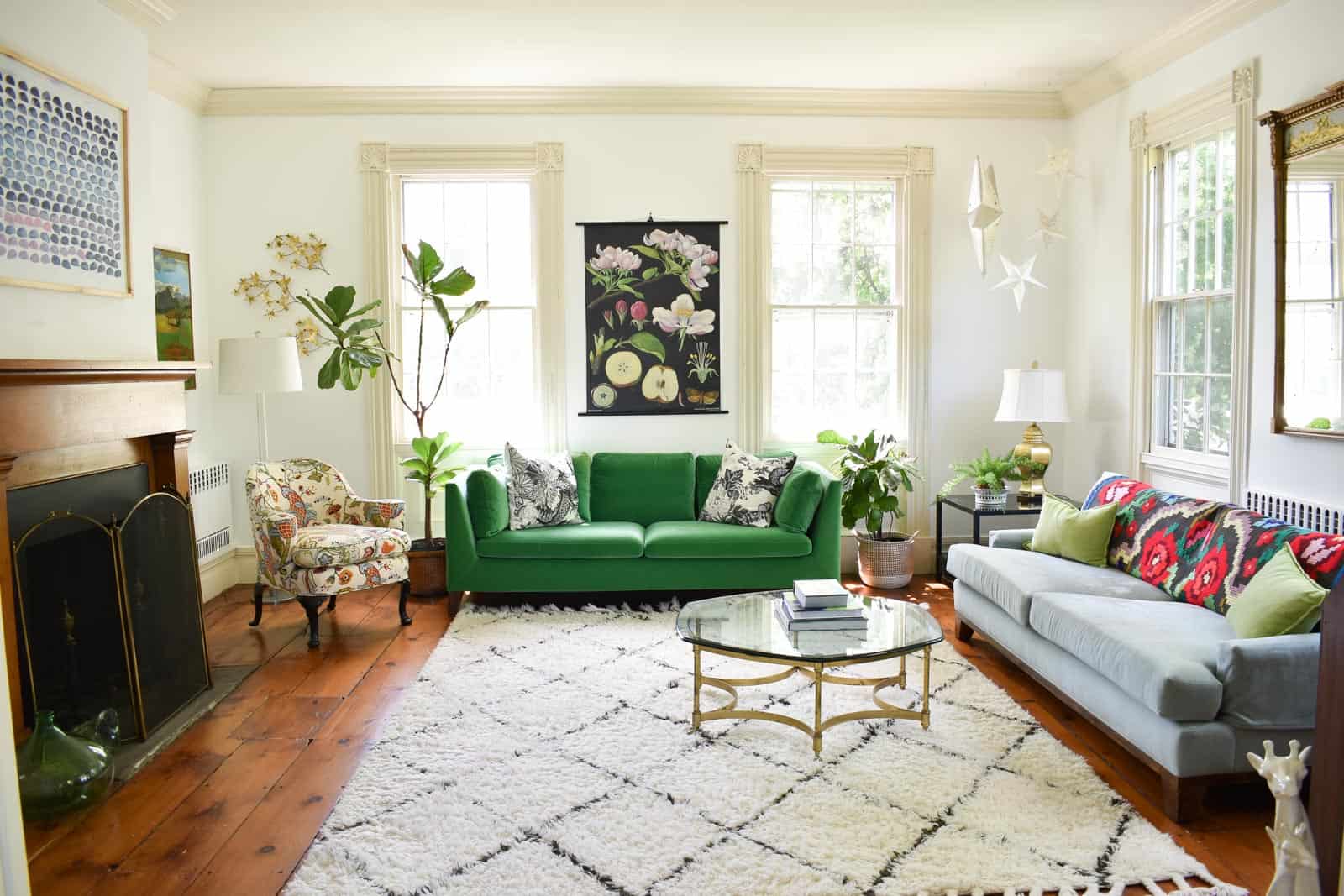 For example… one of my favorite items in our home is my green sofa in the living room. I love the bold bright color. BUT… such a big colorful piece might actually detract from the details of the room itself and make it hard for people to really notice things like the large windows, carved window moldings and classic wooden mantel. Enter CORT Furniture Rental. Depending upon how long you need to rent and where you live, you can order any furniture you might need to help de-personalize your home.
Furniture Should Match the Room's Purpose
Another aspect of our home that I love, but it's not for everyone, is the coral sideboard in our dining room. Someone with more classic taste might be turned off by this piece and walk away from that space not having seen anything other than that bright coral sideboard.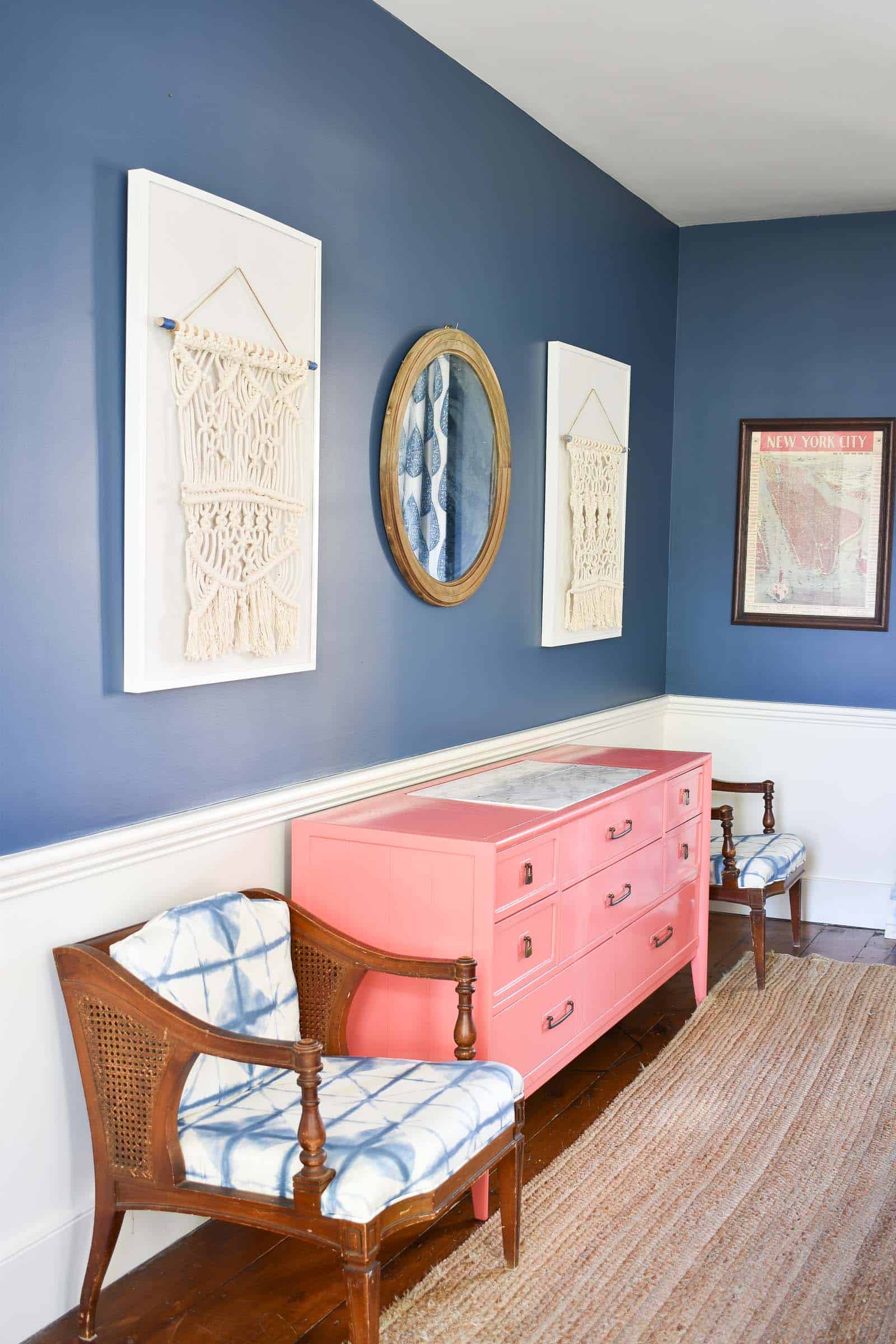 Swapping out that sideboard for a simple console like this would take that variable off the table.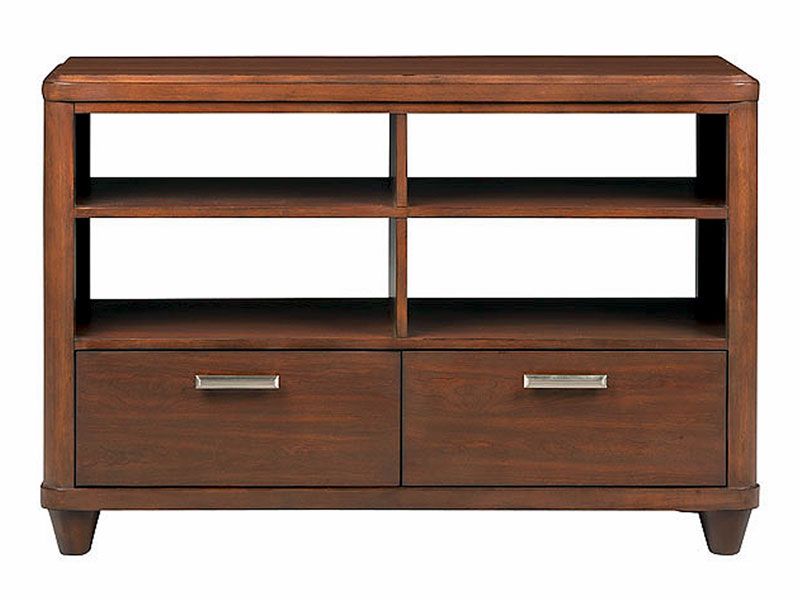 Change the Purpose of a Room for Something More Appealing
What about something as practical as the function for a room. Our third floor is set up as a bedroom. Makes sense to me, but suppose we decided that it would be more marketable to present that space as a 'man cave' of sorts. (According to House Hunters that's what everyone's always looking for…)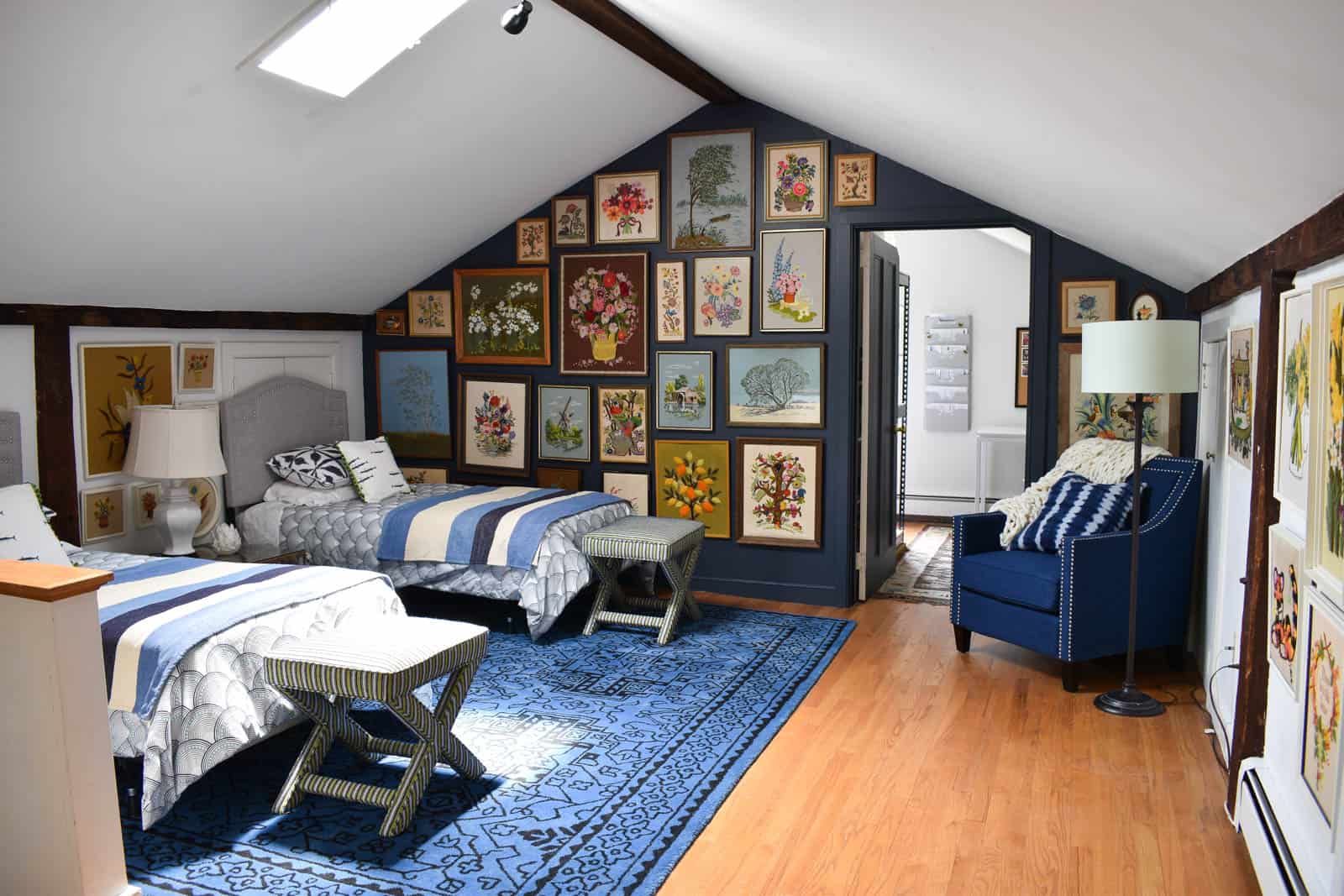 So out go those two twin beds into storage, and in comes a few chairs, an arc lamp and a side table.
Change the "Age" of a Room
Perhaps we want to present our playroom as more of an adult library space… a more subdued pair of chairs, a sideboard, and maybe even a less-colorful rug (gasp!) might appeal to many more people.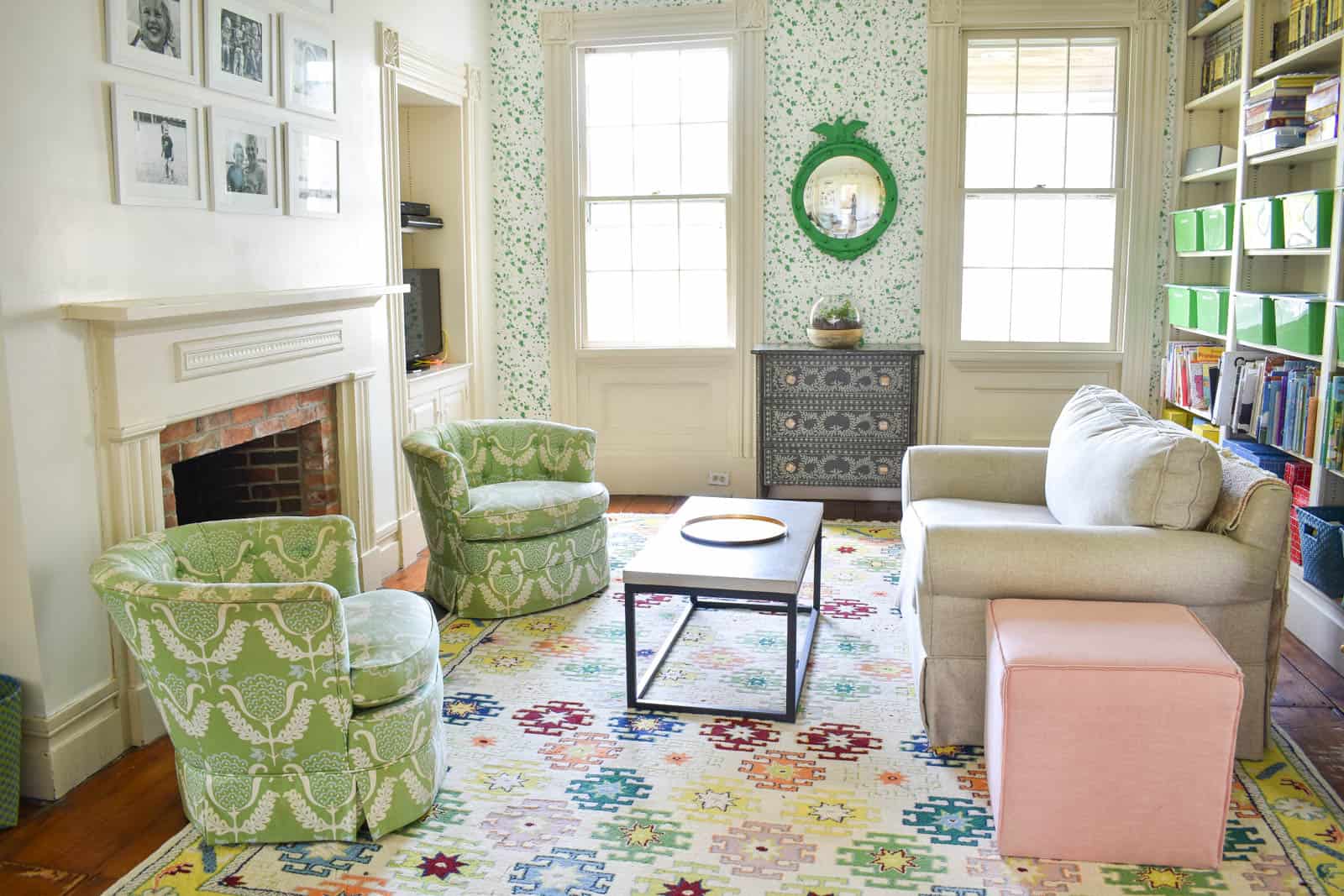 I know that lots of this seems crazy because we're bringing all our furniture with us so why should it even matter, but folks… it truly does. You want people to walk into your home and see it has THEIR home. And if it's filled with very specific, personal items and decor… it's that much harder for someone to imagine themselves and their family living there.
Using Rental Furniture to Fill in the Gaps
Finally, there's a definite possibility that we may need to relocate for Mark's work before the house has sold. In that situation, perhaps it's smarter for us to swap out a couple of the eclectic kids' rooms for something a bit more mature and elegant. No problem! By changing out the pink dresser and the quirky headboard wall hanging, Eleanor's room could easily show as a more 'adult space'.
Perhaps we rent a new place somewhere else and need to bring 1/2 our furniture… rather than leave behind skeleton decor or even an empty house, it would probably make MUCH more sense to rent a couple of items for each room. A house is much more likely to sell with furniture. Not only does an empty house feel cold, but it also seems much smaller and doesn't allow people to see the function of each space as well as they would with furniture.
Hopefully our house will sell without taking the next step of renting, but moving forward, I have DEFINITELY considered ways to neutralize our decor and/ or reimagine some of the rooms in order to appeal to a wider audience. CORT Furniture Rental would be my first stop after perusing the list of rental furniture on their site!
Check out the rest of my Charlotte Moves series here: