Back in Week 1 of the One Room Challenge, I discovered that the two Restore side chairs I was planning on reupholstering were in DISMAL shape. The cushions reeked of cigarette smoke and when I pulled the fabric off… I discovered that the foam was… not. It was completely dried up and crumbled away when I pulled back the batting.
Thankfully… I have friends in high upholstery places. My friends at Fairfield World to the rescue! They sent along this 2″ foam that was PERFECT for two brand new upholstered chair cushions.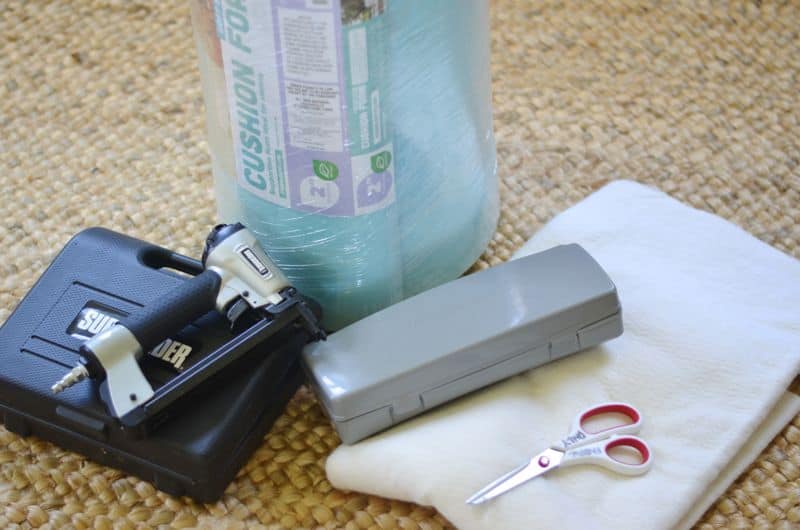 How to Reupholster Side Chairs
Step 1
For these chairs, I started by unscrewing the seats, pulling all the fabric off and removing all the staples I could. I was left with 2 seat skeletons.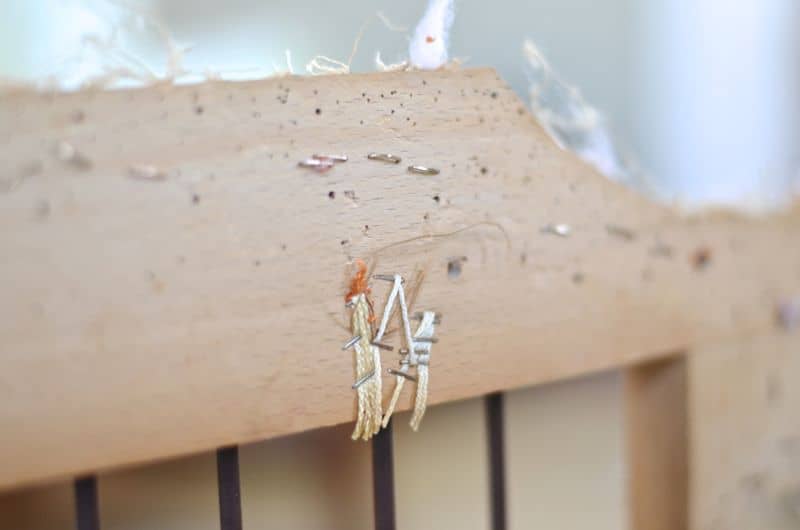 Tip: When pulling apart upholstered furniture, it's essential to carefully document each piece you deconstruct and to save any fabric pieces to use as a template.
Step 2
I cut and stapled some leftover canvas drop cloth to prevent the foam from falling between the chair 'springs'.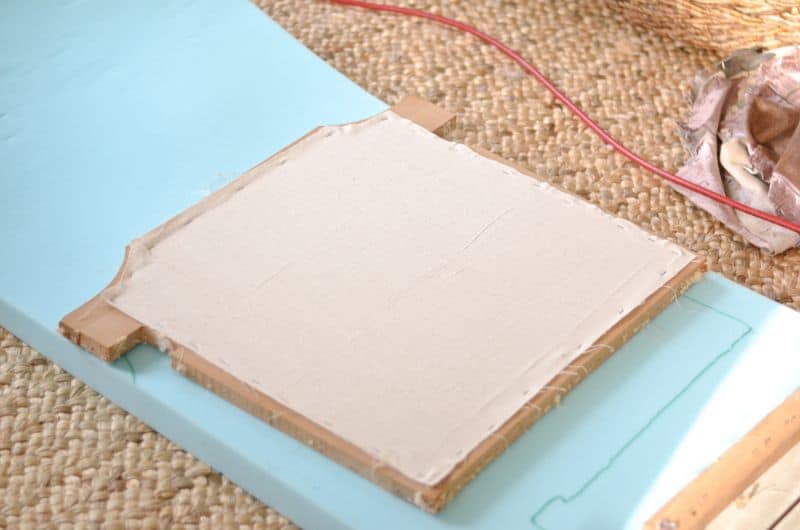 Step 3
Trace and cut the foam. I've mentioned it before, but my favorite tool for cutting upholstery foam is an $16 electric bread knife (affiliate).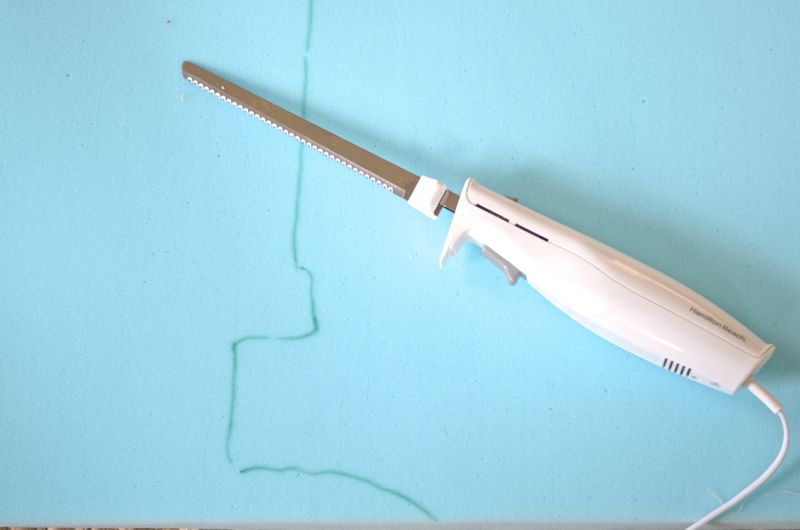 Step 4
I use this cotton batting .  Pull the batting taught over the foam. Staple and trim any excess batting. (I use this staple gun to work with our pancake compressor… all affiliate links.)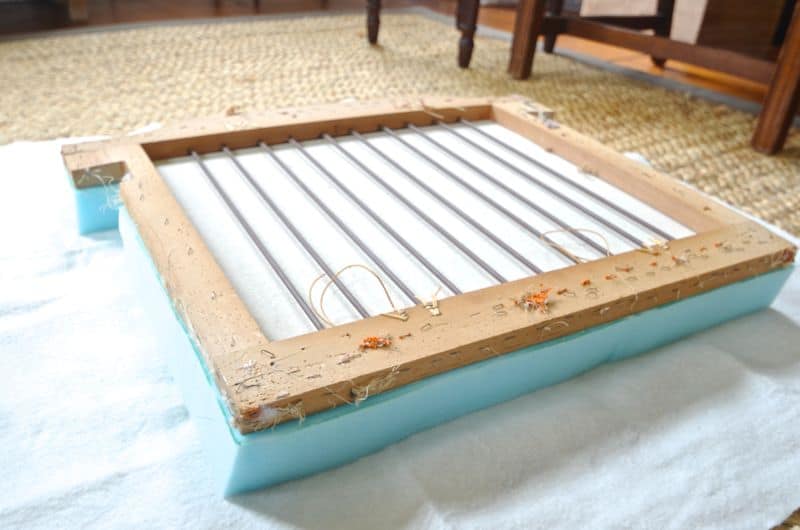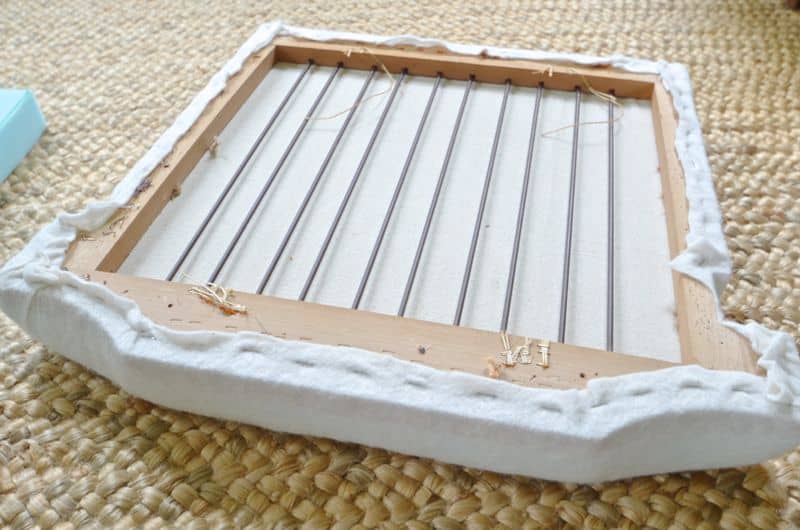 Step 4
I used the old fabric as a rough template and traced the new fabric. I've been sitting on this fabric sent by Minted for WAY longer than I care to reveal… I've known for a while that I had to have it in the dining room.  Mission accomplished. These chairs have a funny little cutout and the template had an extra piece of fabric sewn in here. I *tried* to copy this, but I'm not sure that I accomplished too much. The seams aren't great, but thankfully they're covered by the arms of the chairs. Perhaps I wouldn't have been able to pull the fabric around this cutout without the extra fabric?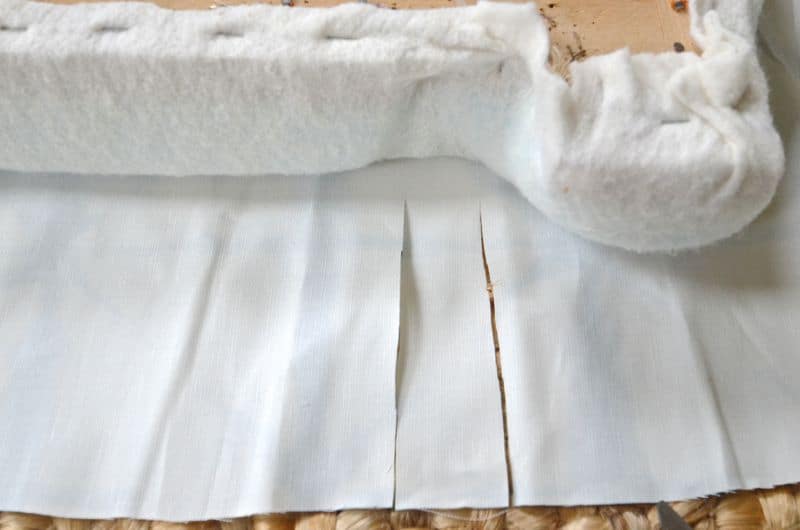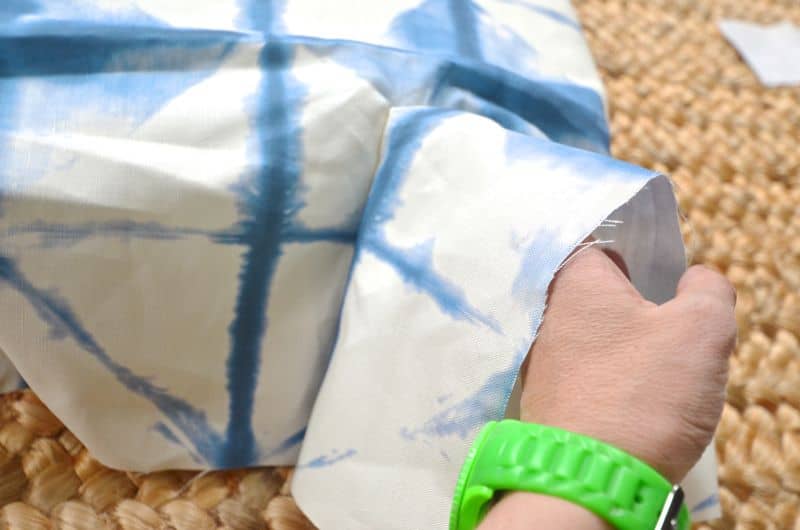 Step 5
General upholstery crash course. Make sure to line up your fabric so that the pattern sits on your piece of furniture the way you'd like.  When stapling, make sure to start in the middle of one side, and move back and forth continually pulling the fabric taught over the foam.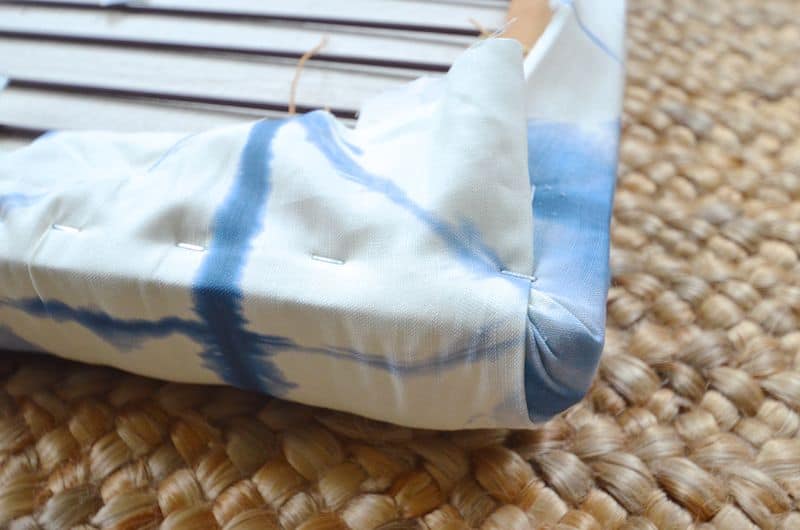 Step 6
To finish the seat off, I decided to don my big-girl-upholstery-pants and add some trim! You guys. Grab a pencil and write this down. You HAVE to get a piping foot for your sewing machine if you're going to make piping. I didn't have one until recently and it's changed my world. I use this one from Amazon (affiliate).  Piping with this foot is a piece of cake: make bias strips by cutting diagonal strips of fabric and sewing them end to end.  These will wrap around the cording to make the piping.  (Here's the cording I use.)
Step 7
The cording simply staples onto the underside of the chair.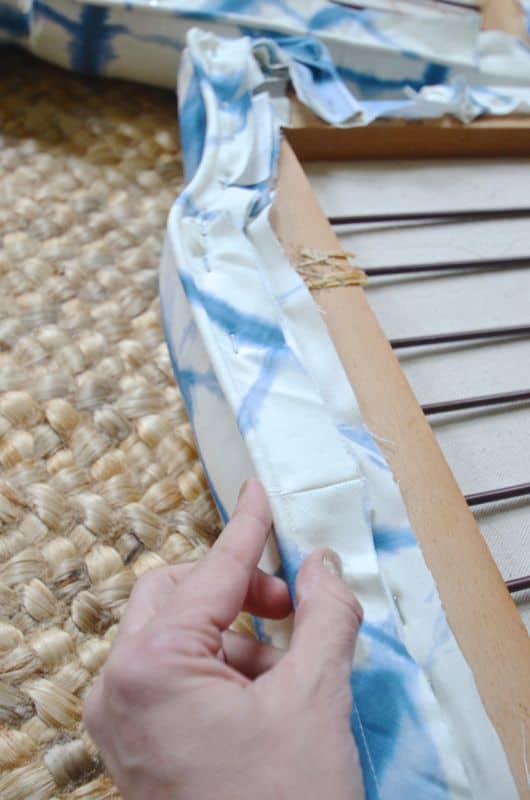 Step 8
This is optional, but I had some on hand so I was able to add a dust cover (affiliate) to the underside of each chair. It covered the piping and helps protect the underbelly of each chair.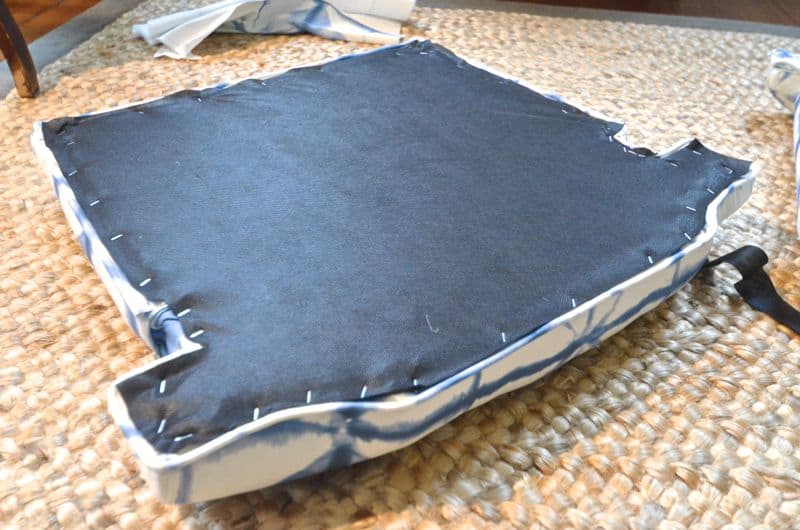 Step 9
I TOTALLY cheated and asked my upholsterer to make the two back cushions. They have a little curvy shape to them and it was worth the $60 or whatever it was to have them look pretty and identical. Know your limits. That's the lesson of the day!  Thanks again to Fairfield World for saving the upholstery day!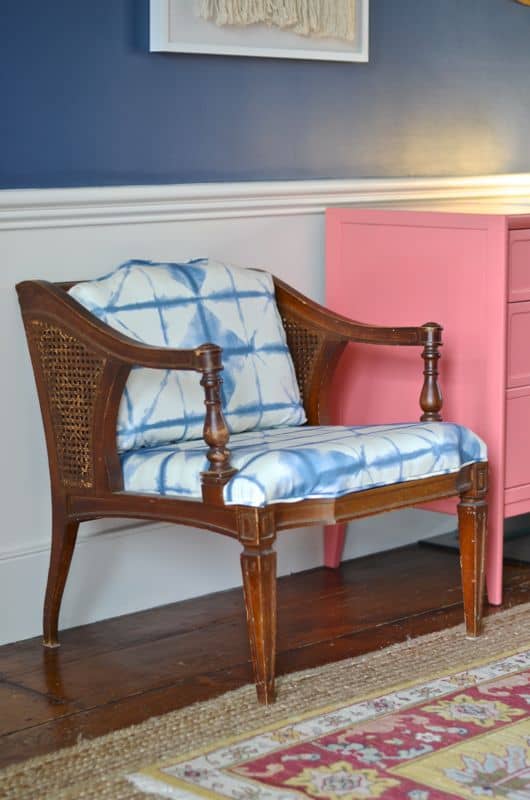 This chair won't normally sit so close to the matching curtains, but I wanted you to see how the fabrics relate… remember the whole curtain debacle from Week 4? This was my solution…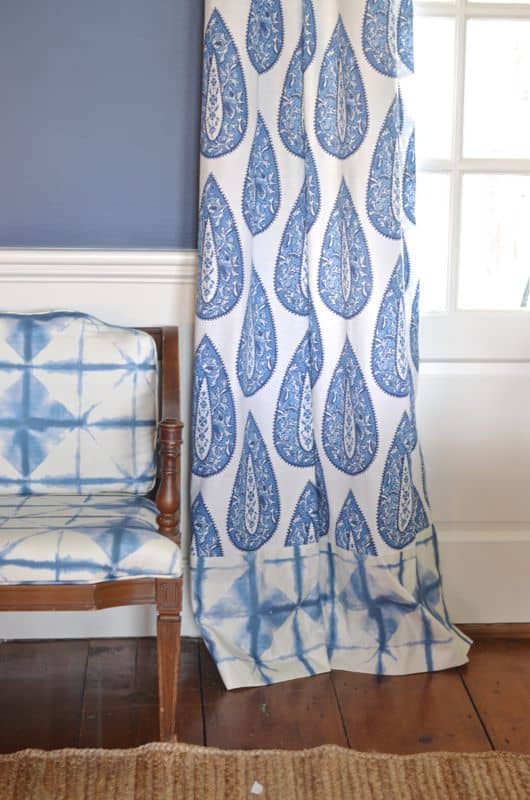 And… I wanted to whet your whistle for next week and give a sneak peek of the bar cart I've been painting. I wanted a blue that was different than the navies throughout the room… this is different alright! I used the MaxxGloss again in Blue Crystal (affiliate)… it's a little brighter than I expected but I need to set it up to really see! Regardless… OBSESSED with this paint.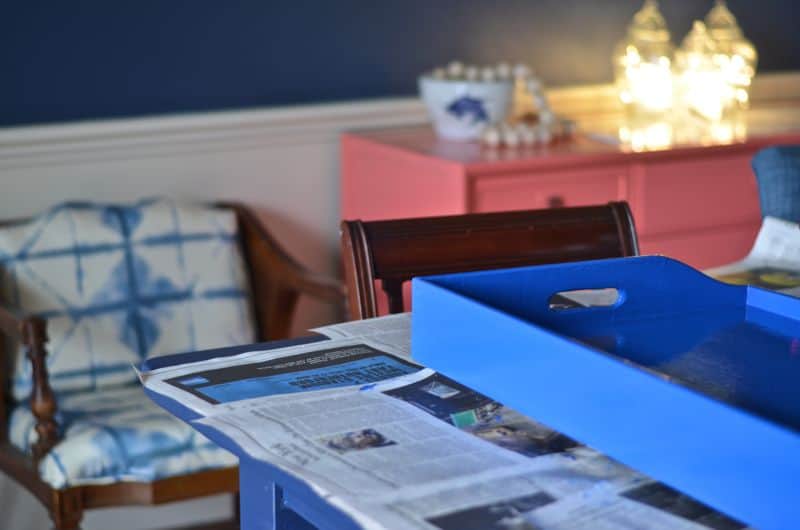 Can you believe there's only ONE WEEK LEFT before I get to show you the whole dang room COMPLETED! If you read my last post, then you know I'm headed for L.A. to find fame and fortune. Or at least 7 minutes on air with my glue gun!  If the rain EVER goes away in Connecticut, I'm going to take pictures this week so my post will be all ready for the big reveal. Believe it or not… I'm FINISHED. Just the fun part of styling, setting the table, and taking pictures. Woohoo!  (And yes… I DO have a source list for you. I'll share that over the weekend!)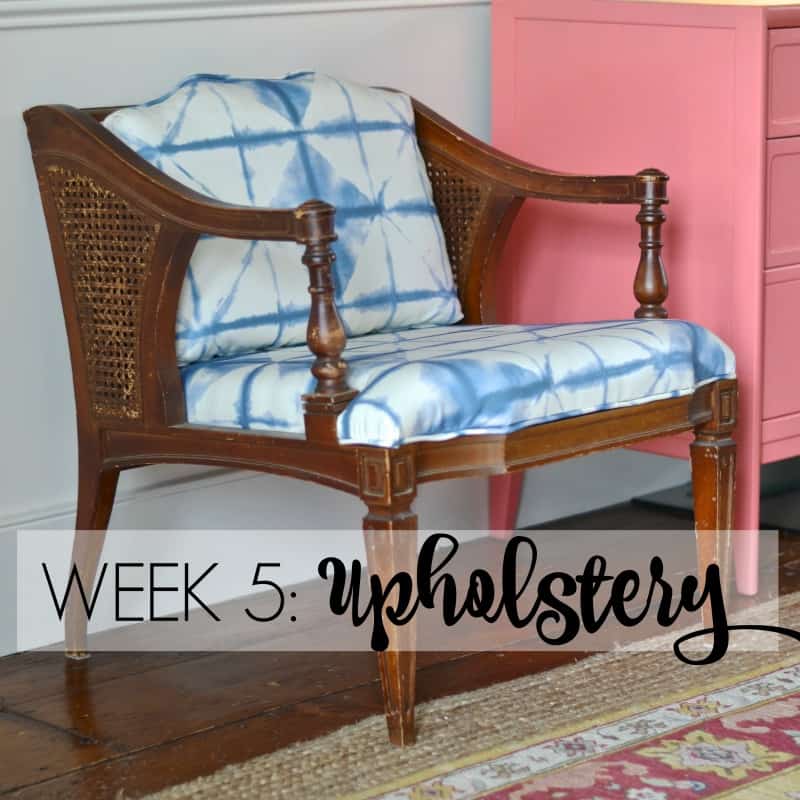 As always, head over to Calling It Home to see the link up with all the designers AND those of us who are just 'playing along'… so many amazingly talented people and amazingly awesome rooms to peruse!  And just because I can… here are links to what I shared in Week 1, Week 2, Week 3, and Week 4! Phew. (Also… I popped any materials I mentioned with my affiliate links into a materials list further below.)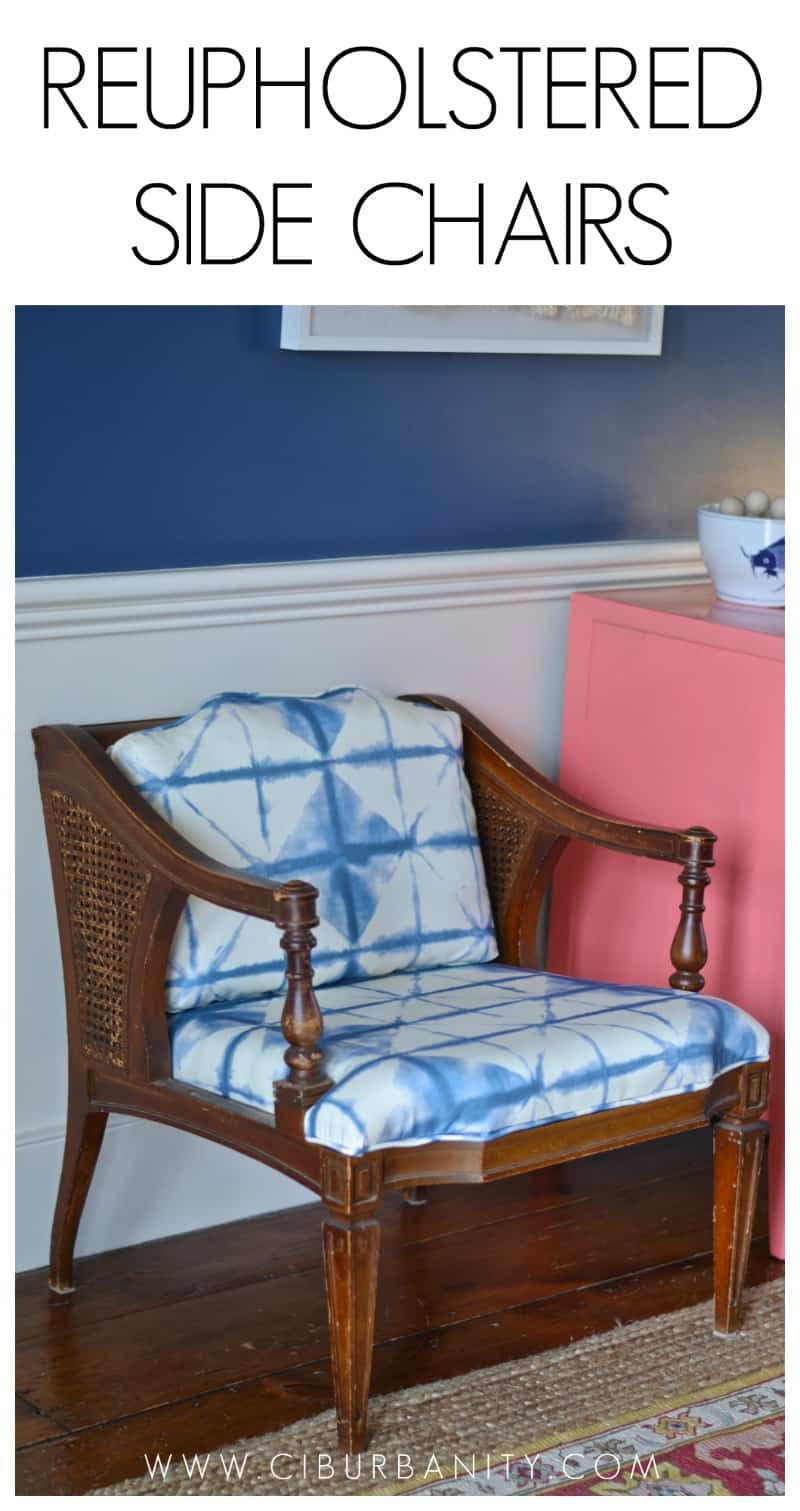 Materials
• Foam
• Cording