Guest Room Gauntlet Update
Hellloooooo, friends!
Hopping in today to give a Dueling DIY update. The finish line is IN SITE and I'm loving how this little room is coming together so much! Skip ahead if you already know the deal, but for anyone JUST joining, my friend Sarah from Ugly Duckling House started the Dueling DIY as a way to have fun competition with another blogger (me!) and an excuse to talk the slightest bit of trash. I should mention… here's Sarah. She's clearly a classy dame.

Here's how the room used to look… fairly small… and a tricky furniture arrangement because an air conditioning unit needed to sit in that window.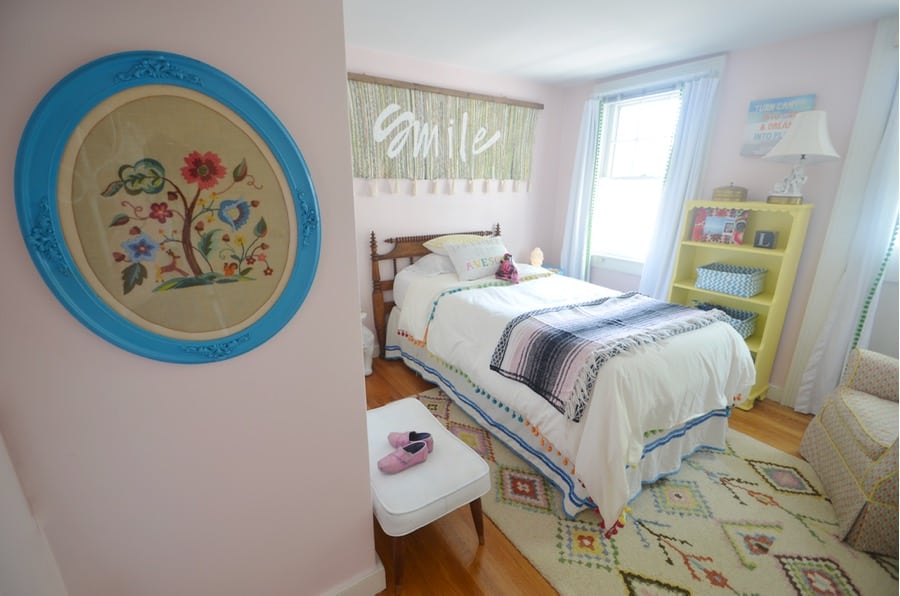 And this is the current state of the space! That duvet was sent over from Roostery and I LOVE it. Again, that fabric/ wallpaper is THIS pattern from Spoonflower and I doubly love that. You're beginning to see what I'm doing with that side of the room…. Incidentally… the daybed went off to the upholsterer on Saturday and I cannot wait to see it!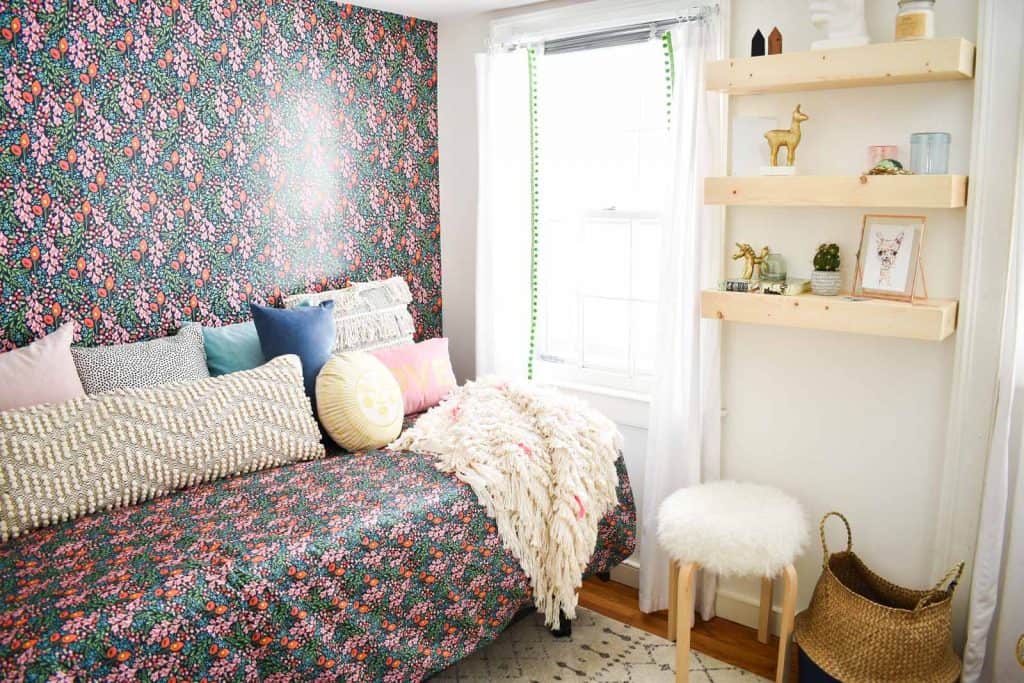 I've shifted my focus to the opposite wall now and I'm looking to bring in a bit more balance to the room. Trying to decide whether or not that chair should stay, moving in some furniture to make this a laundry zone and figuring out what to do on that large wall!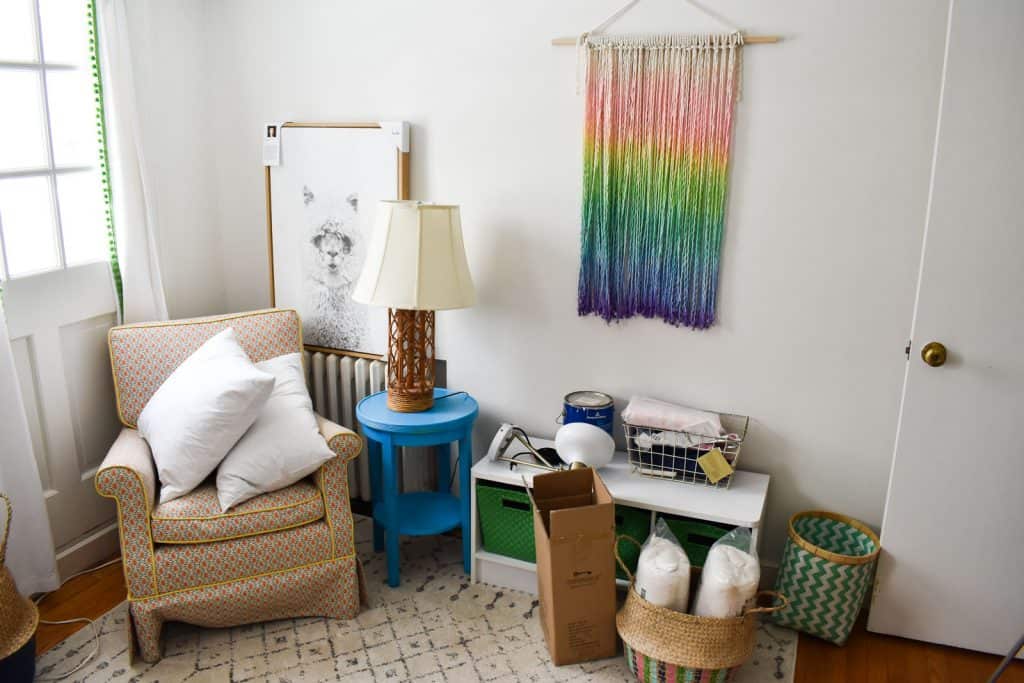 Other Dueling DIY projects:
Daybed Frame • Floating Shelves • Wall Painting • Wall Art • Rainbow Fiber Art • Painted Baskets
Check out my video update below, and make sure you head over to Sarah's site to see what lame-o-rama progress she's made with her guest room!