Easy Halloween Terrarium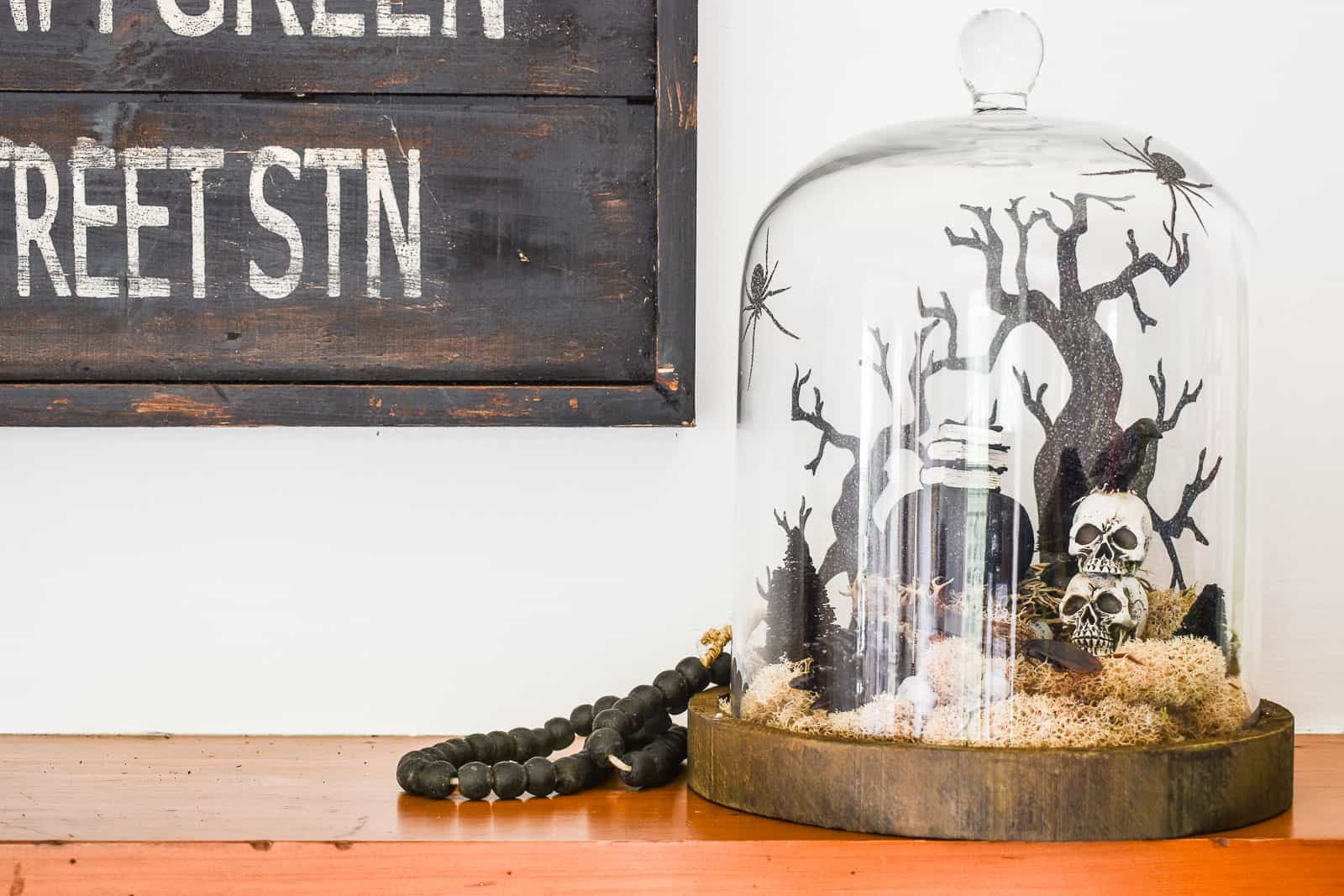 My goal for Halloween this year has been to bring in the pumpkins and the spooky stuff and the bats and skulls without being too kitschy. Last year I went ALL IN and I'll be slowly pulling some of that stuff out, but today… I'm sharing a really simple little Halloween project: my haunted terrarium. (Full materials list at the end of this post.)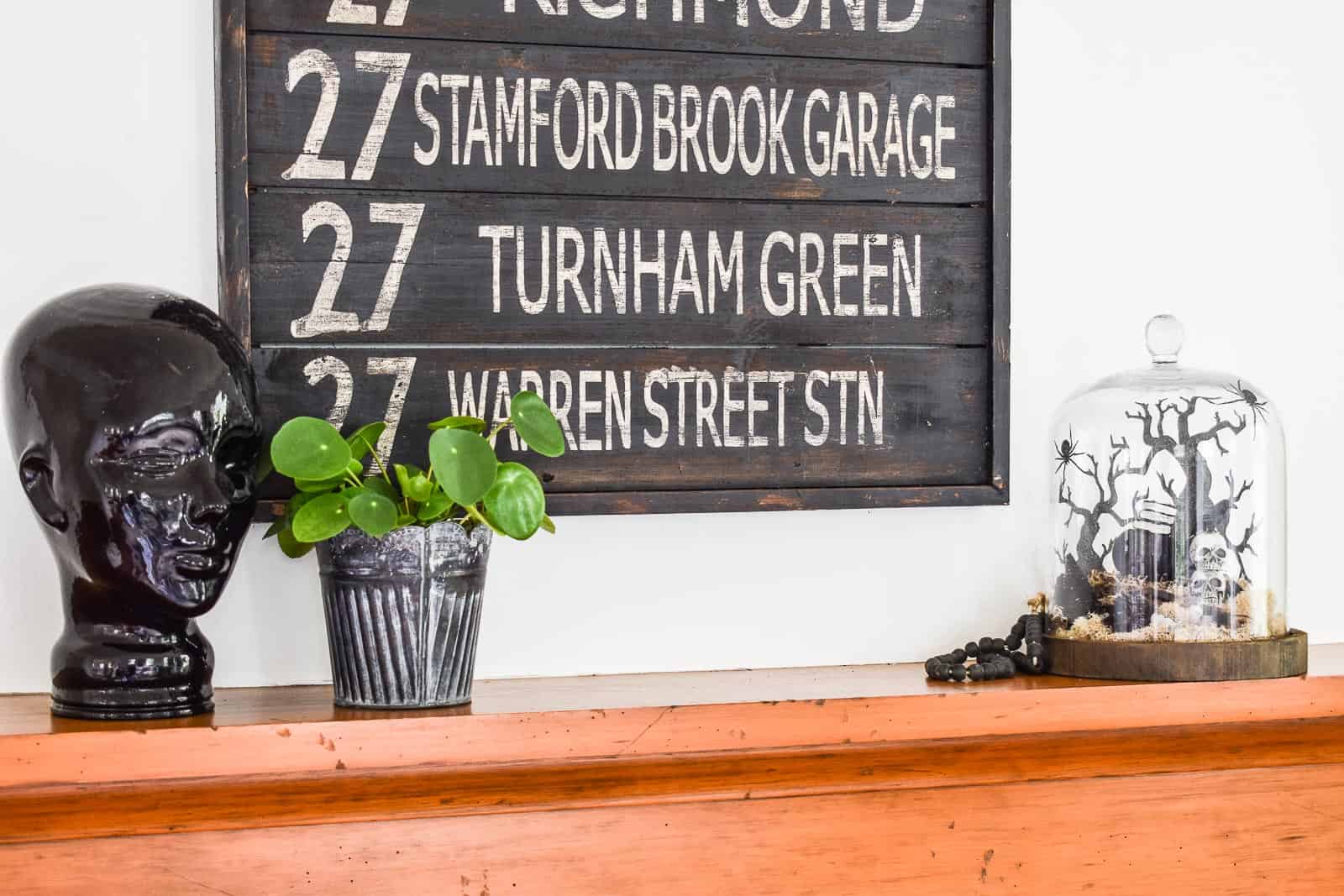 You are more than welcome to grab the exact items I used, but the fun with a terrarium is that there are so many ways to design and decorate your little jar so feel free to take this idea and run with it!
Step 1. Find a container
I'm using this simple bell jar from JOANN, but Google terrarium and you'll see that people use just about anything. Bowls, vases, jam jars… lots of options.
Step 2. Add a background
Technically, this is optional, but I love what the little detail of that haunted tree adds to the terrarium. I used my Cricut to cut out sparkly vinyl. I actually had a really hard time transferring the vinyl to the glass… for whatever reason, it wasn't sticking AT ALL. I cleaned the glass with Windex to see if that helped, but I'm wondering if my rookie Cricut status meant I chose the wrong vinyl. Regardless…. I was finally able to get two trees to stick!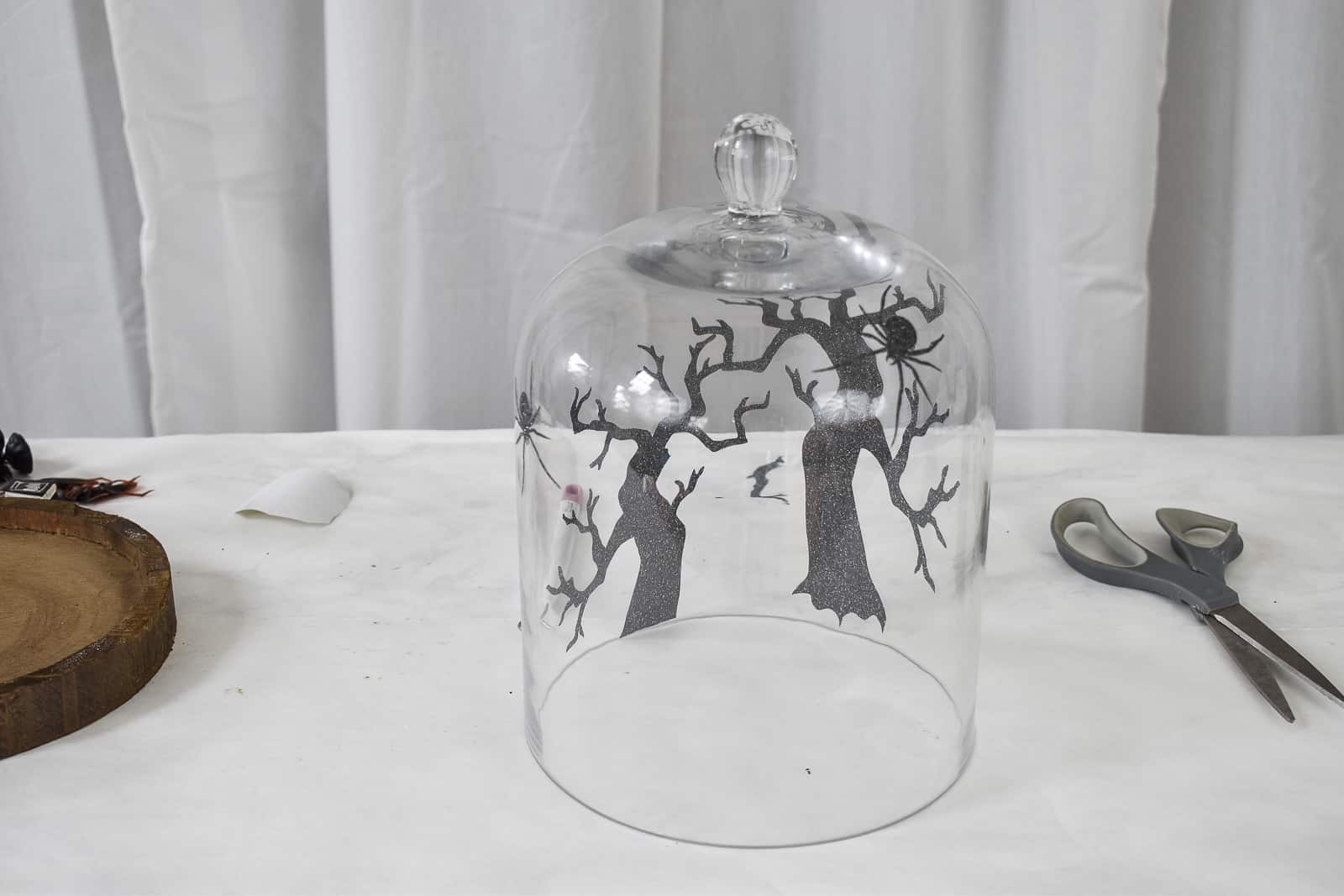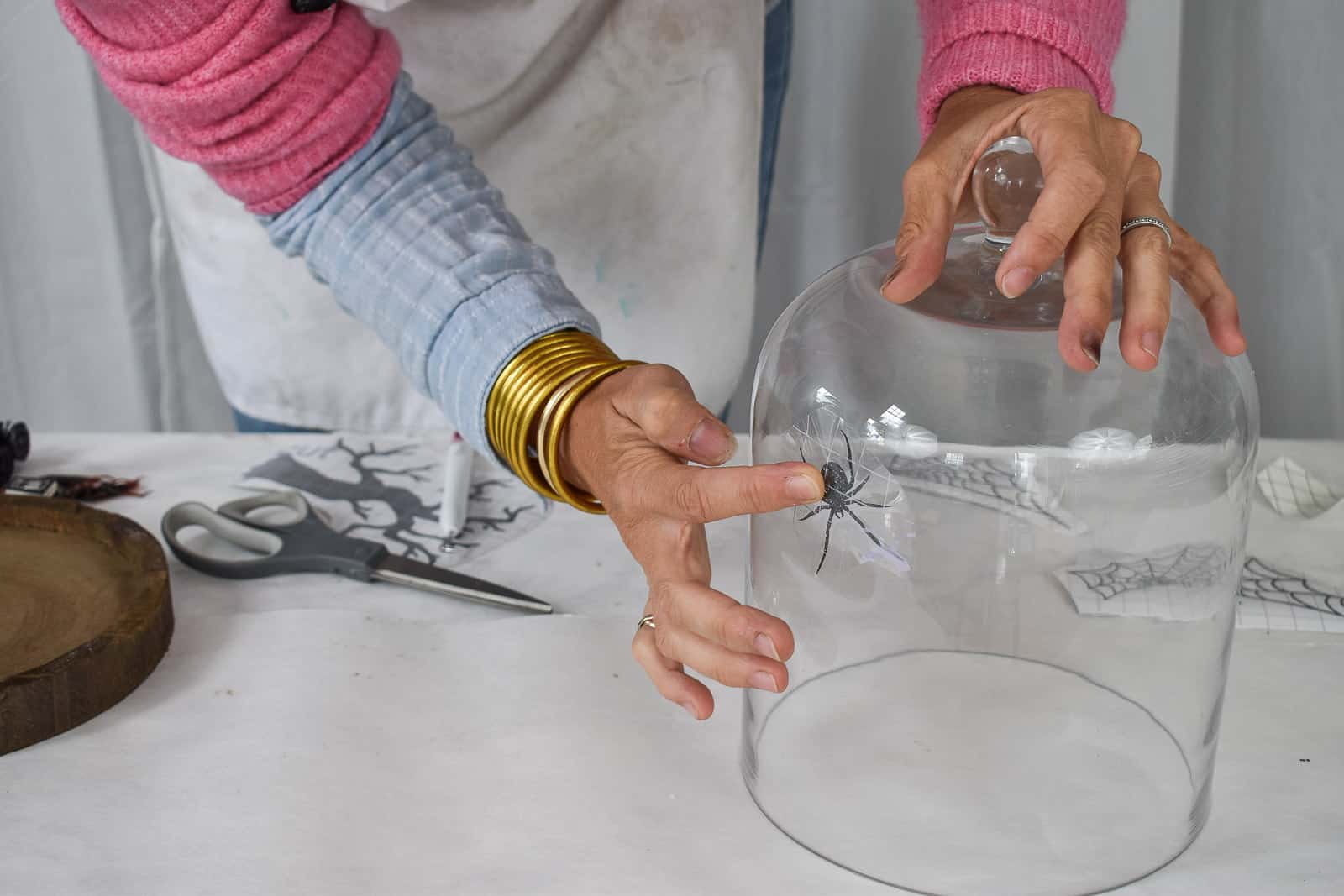 Step 3. Base layer
I used this muted moss as the base, but other terrariums use gravel, sand, pebbles…
Step 4. Focal layer
I like to have one or two 'main' parts of my terrariums. For this one, it's obviously the miniatures and the glitter skull. Lots of times this focal layer is a large plant.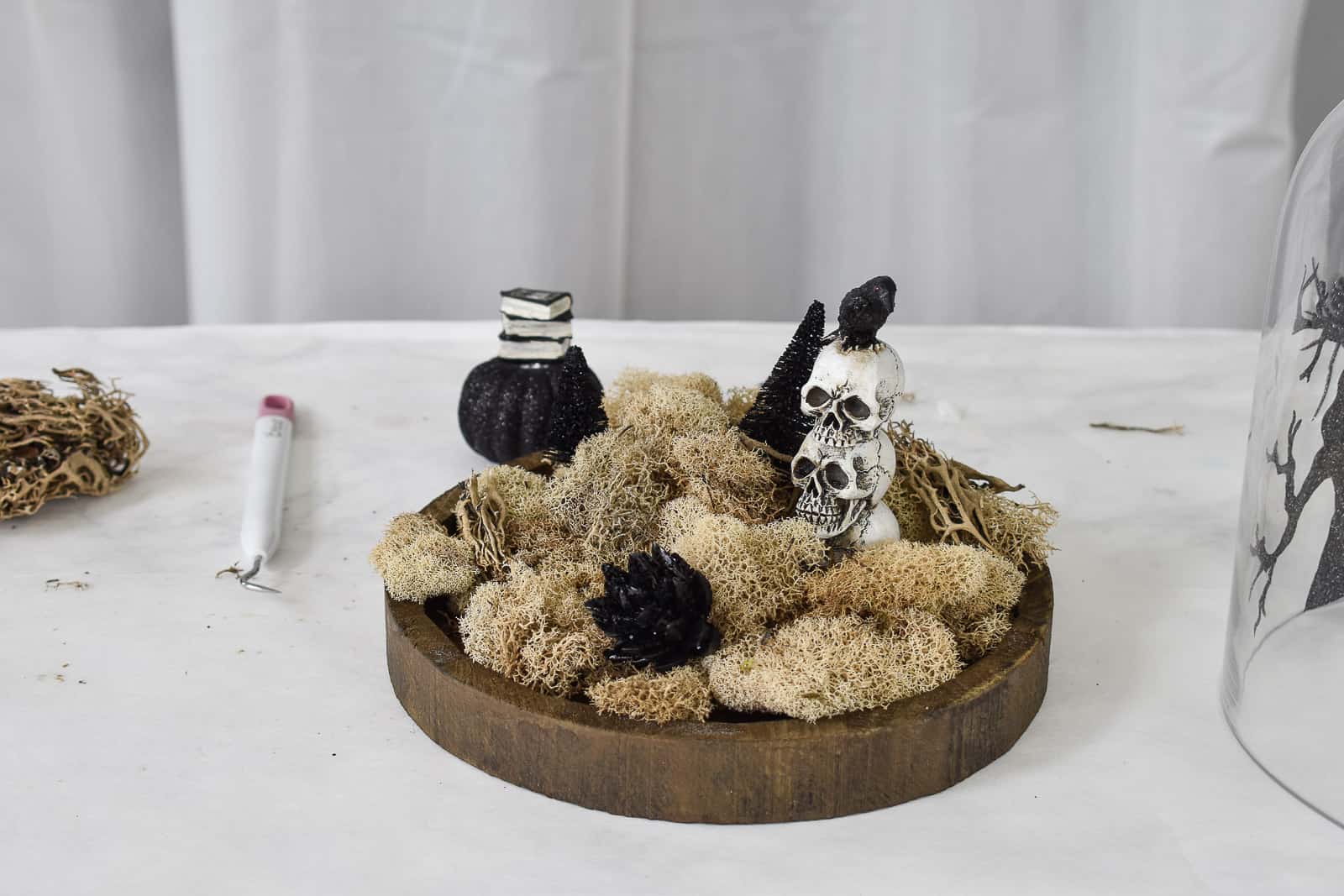 Step 5. Add smaller accents
Once I have the general shape of the terrarium, I like to go back with some smaller accent pieces. For this Halloween terrarium, it's scattered glow-in-the-dark skulls, a spray painted succulent, and those amazing miniature blue bottle brush trees.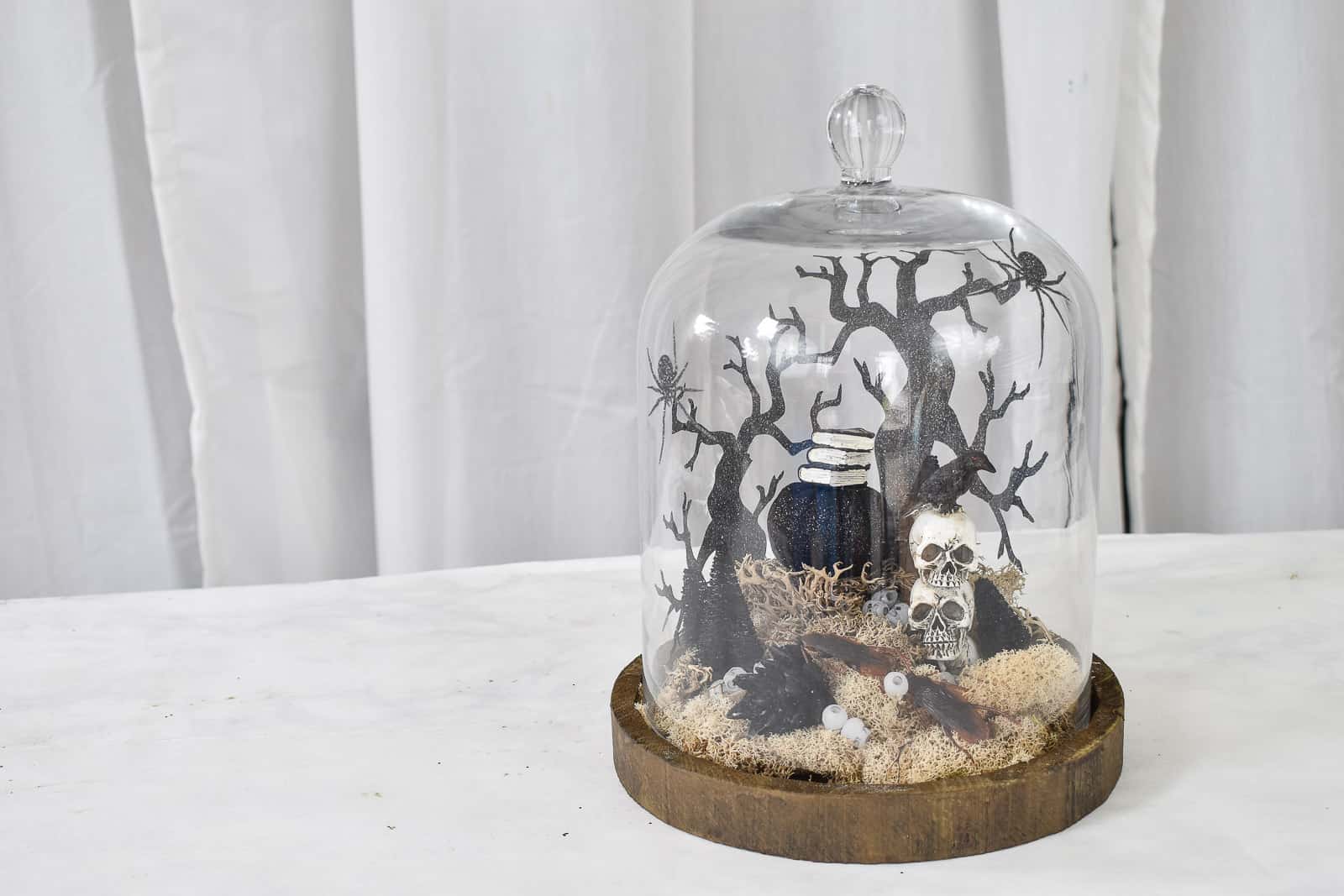 Step 6. Secure with hot glue if necessary and replace the bell jar
I displayed my little Halloween terrarium in our living room on the mantel. The living room has black accents so the terrarium doesn't jump out as anything contrasting… other than the fact that it's Halloween décor. I brought out a few of my other decorations to style along with it, but I love that it's a bit of Halloween in there without feeling completely out of place.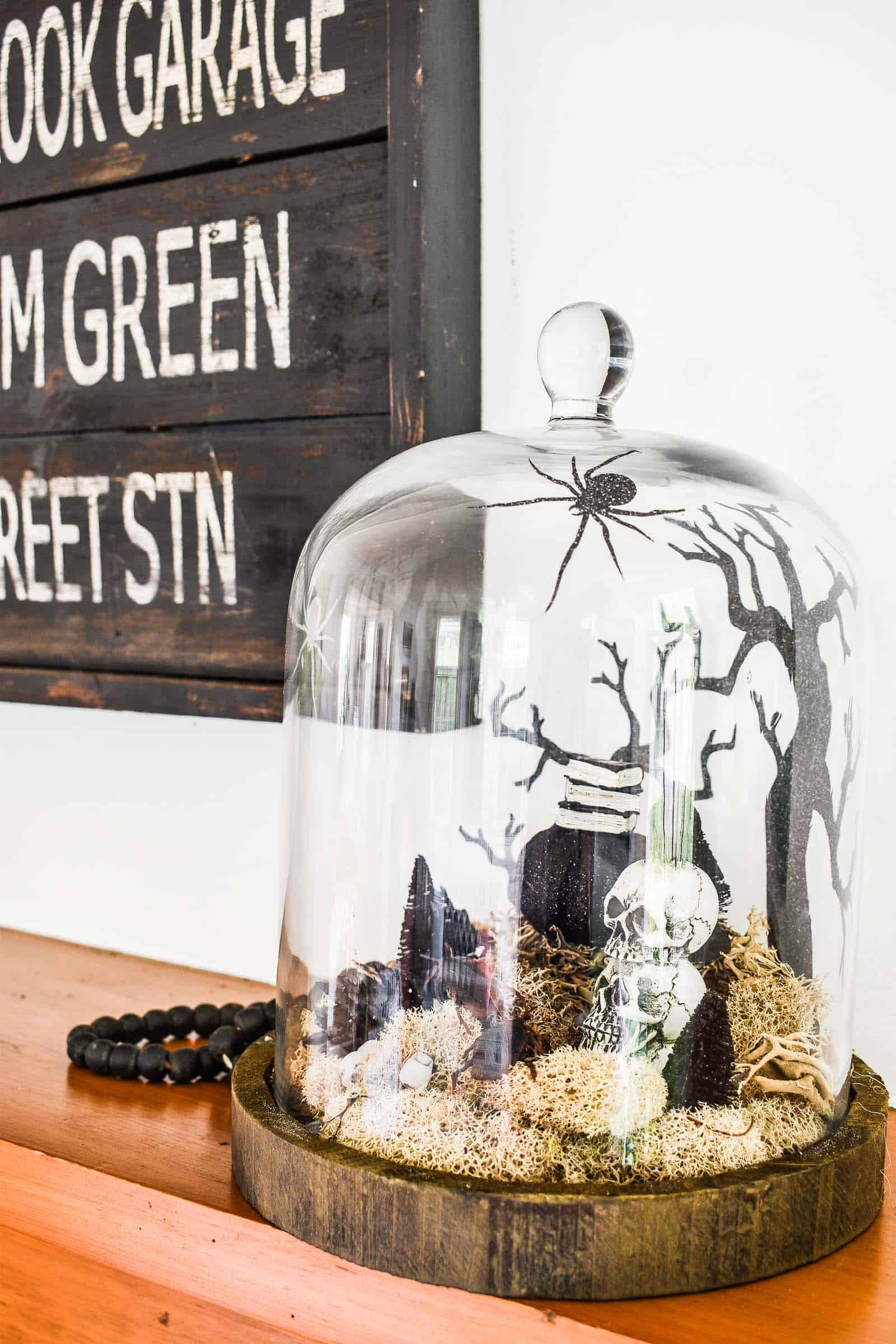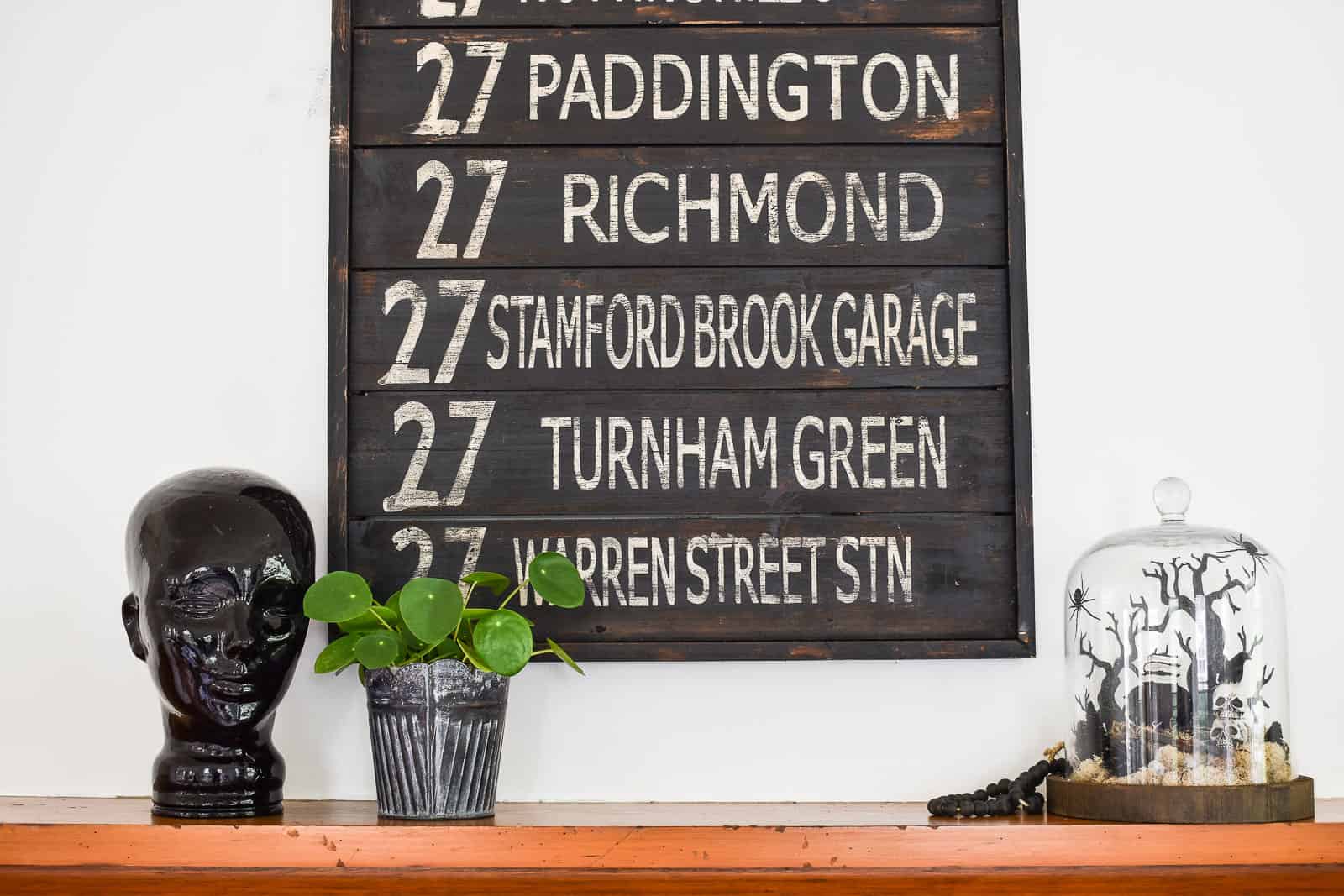 Materials:
Bell Jar/ cloche
Fairy House Props: Stacked Books, Stacked Skulls
Black Bottle Brush Trees
Moss
Skulls
Glitter pumpkins (mine are from the dollar store!)
Glitter cricut vinyl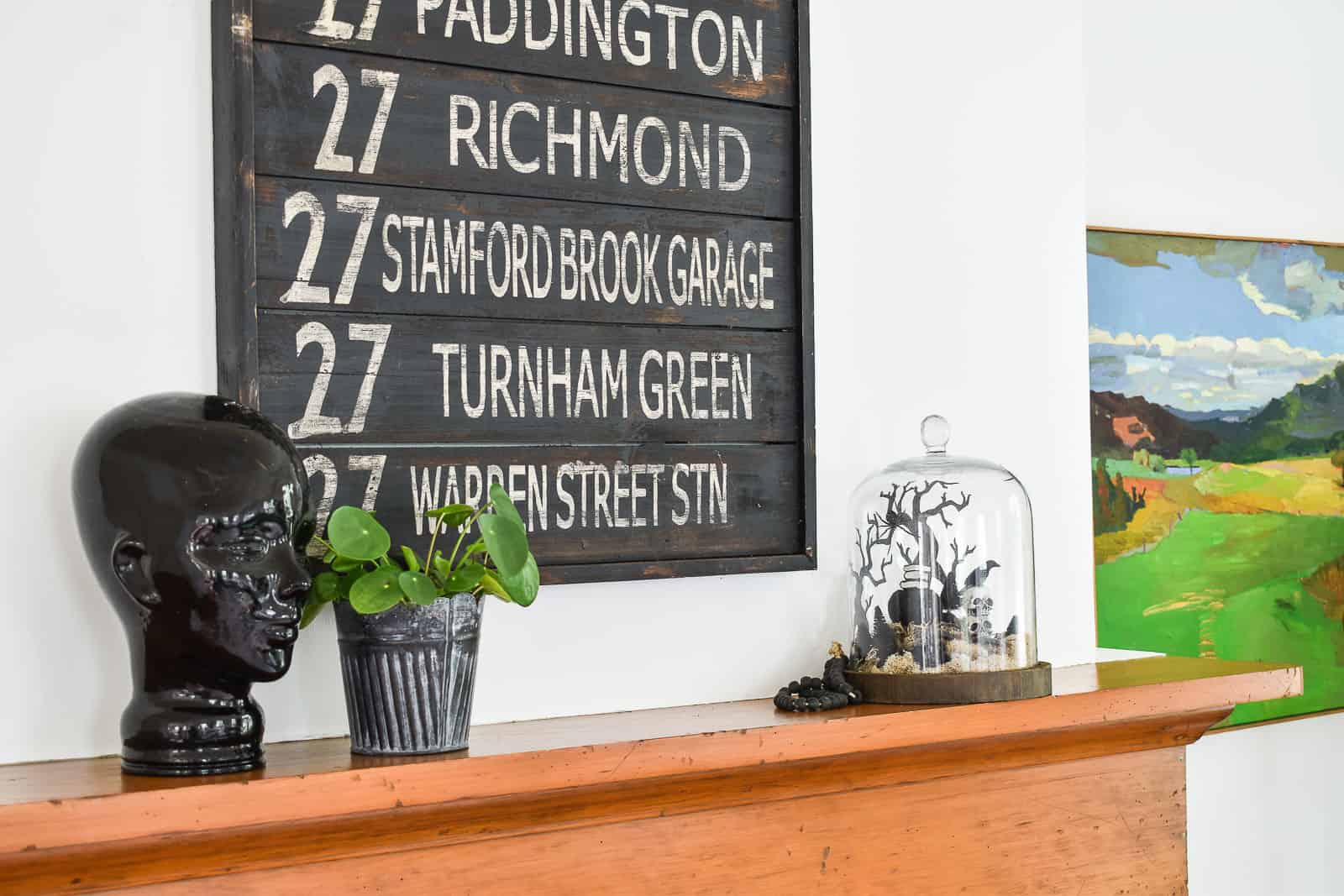 Of COURSE I have a video for you! Click below to watch how I assembled this terrarium! (Oh… and SUBSCRIBE!)