After Christmas, Thanksgiving, the Anthropologie 40% off sale and the Academy Awards… this is my favorite event of the year: #SwapItLikeItsHot.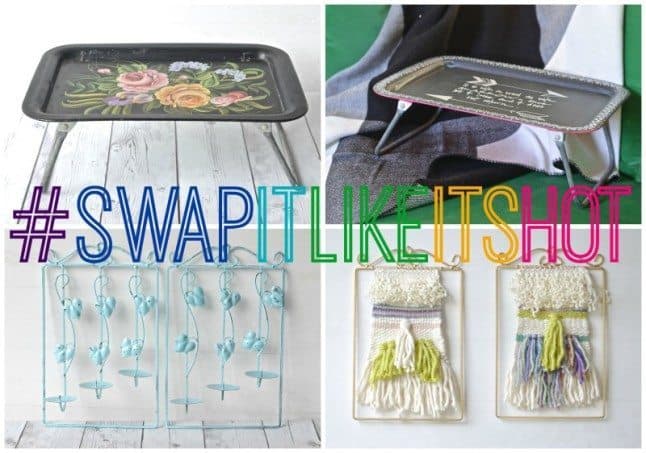 The premise? A rowdy group of bloggers goes tromping off to the thrift store or flea market or yard sale and each person finds $10 worth of *stuff*. Said *stuff* is then mailed off to another blogger to fix up and post about. I mean, it's SO simple, but SOOOO fun! It always cracks me up to see A. what craptastic stuff people find to send to each other and B. the unbelievable imaginations that this group of DIY bloggers have!
Enough… ONTO the fun!! I received my care package from the lovely Michelle of Weekend Craft. Random trio of thrift store items? Check. Her mission accomplished.
For #swapitlikeitshot, I used two of her items. I didn't want to rush into my idea for the leather scraps so those are tucked away for another day. Sorry… But what I DID use, I love. I started with the candle holders. I thought about pulling apart the leaves and using them for some sort of fall decor, but it was easier said than done to make clean cuts. I'm LOVING all the textural wall hangings I'm seeing in design these days so I decided to try my hand at weaving. Once the candle holders were removed, I had a nice metal frame to work with!
I used my Dremel
to clean up the rough edges of the metal frame and then sprayed it with my favorite gold
spray paint. (Affiliate links included for your convenience.)
For the weaving, I'll give a full tutorial at some point, but I worked on them at night when I couldn't take pictures. This tutorial from A Beautiful Mess was what I followed and it's perfect.
These are smaller, but I'm so pleased with how they came out.
As for the tray. I picked up a delicious TV dinner and gave it some thought over a good Salisbury steak and mashed potatoes. And theeeeen, I got busy bringing this floral beauty into the modern era.
I was in the middle of my DIY planters so I used my favorite reactive paint on the tray also. It actually looks more like chalkboard paint on the tray, but I like it! (And looking back at how it was in the beginning… might not be such a radical change!)
Just to be cute, I painted the underside of the tray with this neon fluorescent spray paint. Surprise! The legs stayed as is… I liked the gray metal.
To add a little flavor to the top, I drew on it with a white paint pen. (Varsity bloggers would probably figure out something to do with a Cricut or a Silhouette, but I'm still on the J.V. sometimes.) TV tray ready for its modernized close up!
I sent a handful of randomness to the phenomenal Corinna from A Designer at Home and you will NOT believe what she did with her stuff. Why are people so freaking creative?!
Also, keeping following the trail of imagination bread crumbs to see what the other 6 bloggers did today!
Evey's Creations / Dragonfly and Lilypads / Weekend Craft / Ciburbanity
A Designer At Home / Polished Habitat / Blue i Style / Addicted 2 DIY
If you're curious what I've done in the years past…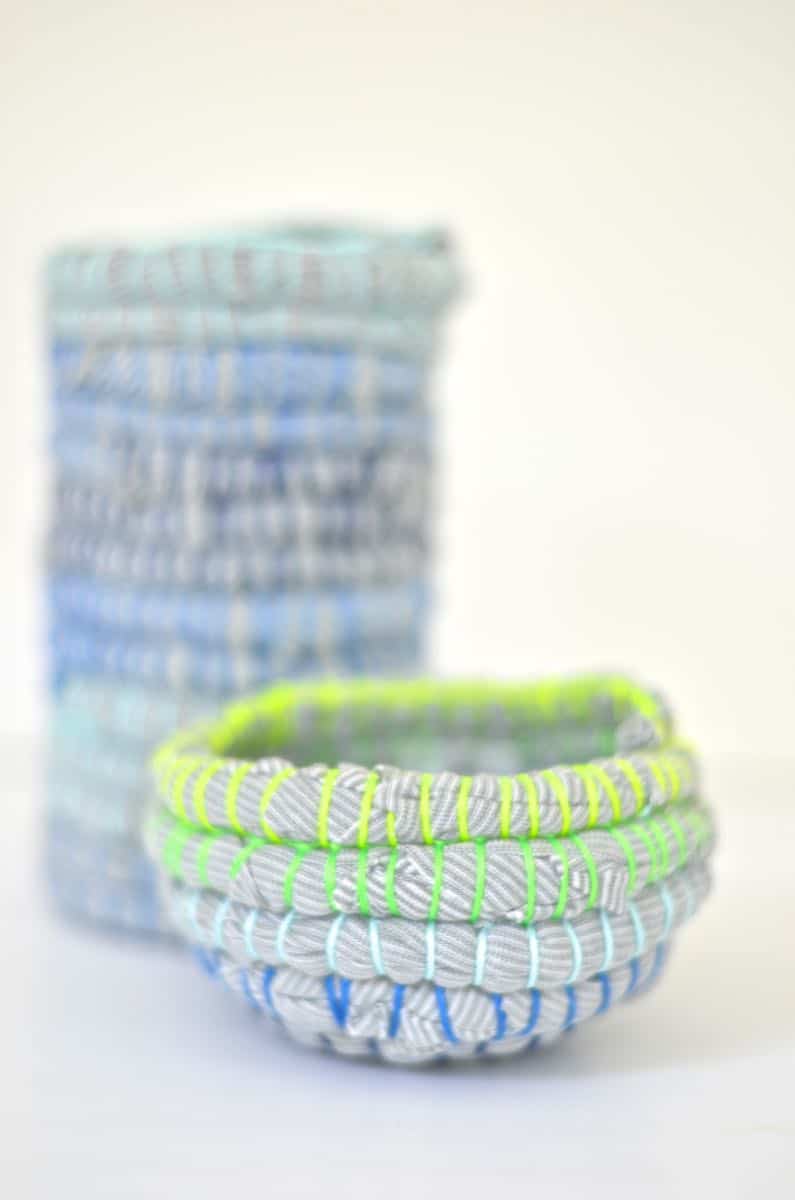 Finally, as promised… here's the lineup from earlier in the week.
MONDAY
That's My Letter / DIY On the Cheap / Run To Radiance / The Gathered Home
Two Thirty Five Designs / Chaotically Creative / Decor Adventures / Homemade By Carmona
TUESDAY
Thoughts From Alice / Reinvented / Confessions Of A Serial Do-It-Yourselfer / Restoration Redoux
Always Never Done / I Am a Homemaker / Black and White Obsession / Windgate Lane
WEDNESDAY
Town and Country Living / brepurposed / The Charming Farmer / 58 Water Street
Designer Trapped In A Lawyer's Body / Year of Serendipity / White House Black Shutters / Desert Domicile
THURSDAY
Two Purple Couches / Like A Saturday / Finding Silver Pennies / Artsy Chicks Rule
Something to Be Found / Shades of Blue Interiors / Simple Designing / Our Southern Home