ORC Week 2 Progress

Week 2 of the One Room Challenge and I'm waiting on a couple of deliveries. Specifically, wallpaper, lighting and… goodies for a last minute plan for the floor situation. Reminder that this is the design masterpiece that is our third floor bathroom: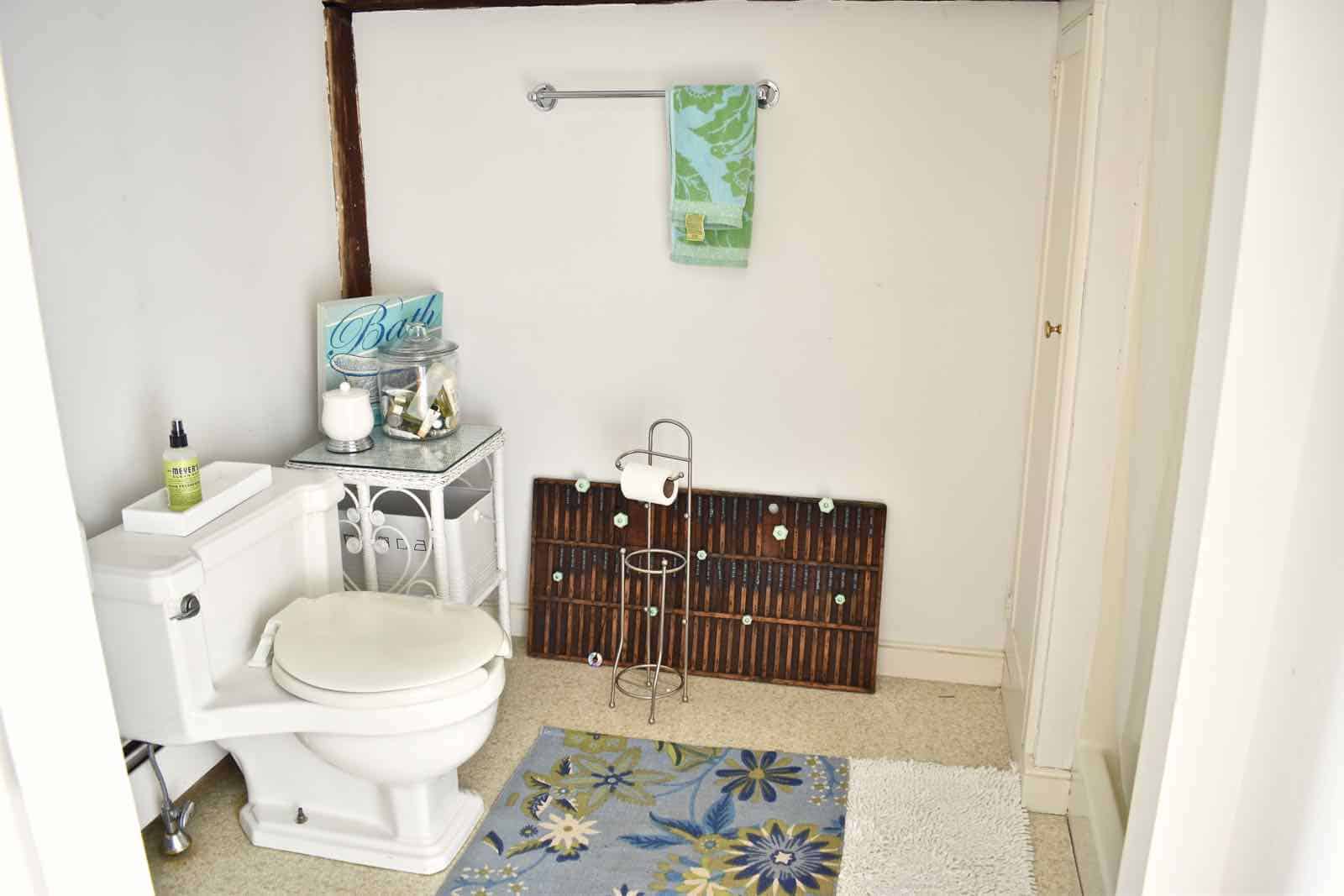 Until those arrive, I figured this would be the perfect week to quickly build a table for the back wall, prep the floor and take care of a new shower curtain.
The bathroom has a small cabinet so I didn't *need* storage, but because the sink is a wall mount, there's no place for folks to place a toilet kit or a hair dryer or a book.  I copied the build plans of my North South Maker's podcast partner in crime, Erin Spain but altered it to suit our bathroom. I made the bench she made taller and wider and added a shelf on the bottom just to balance the look a bit.
It's a super easy build… I was able to use one 14 foot 2×12 and 2 1/2 inch kreg screws. I stained it Dark Walnut by Minwax in order to coordinate with the exposed beam in the space. I'm a little bit in love.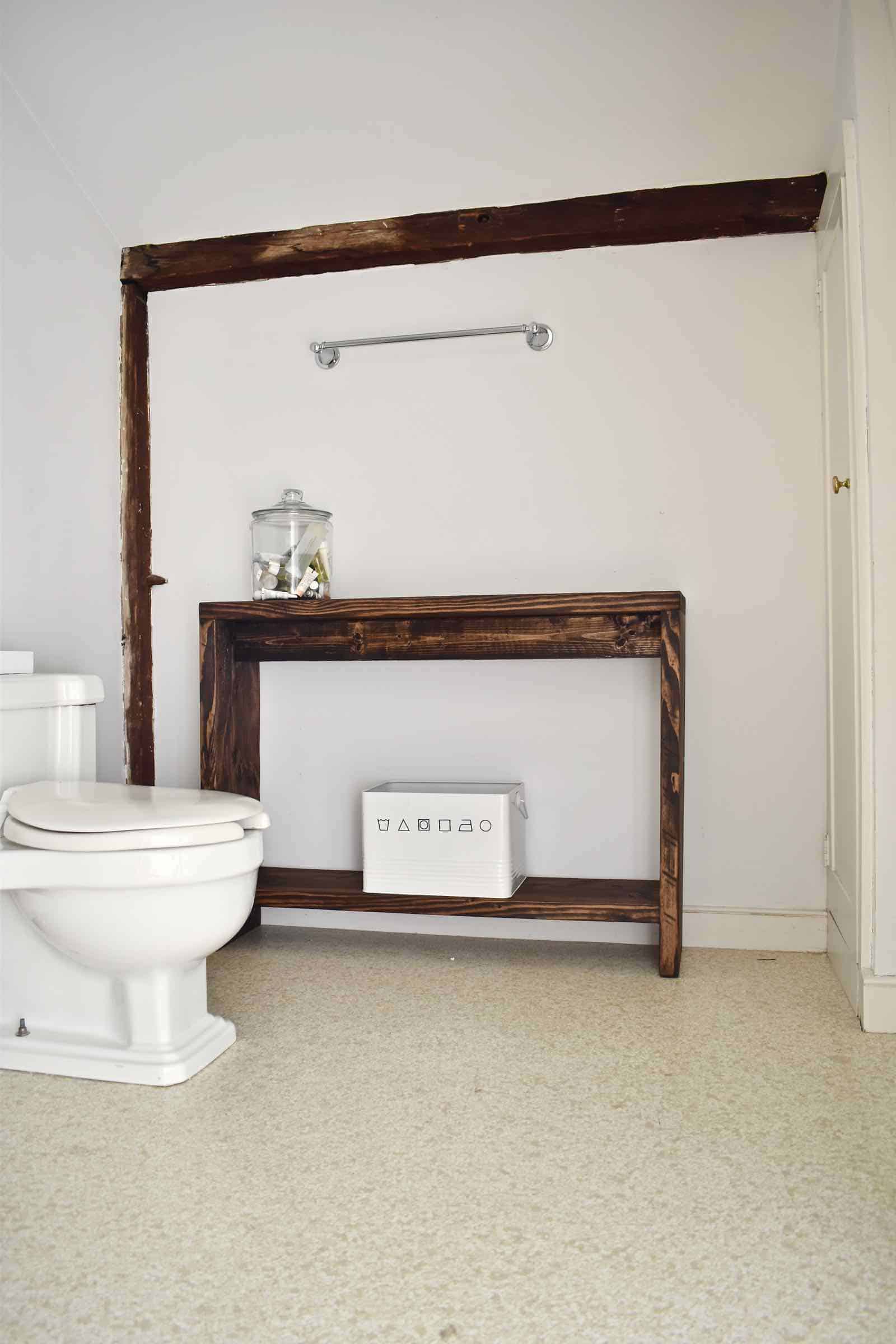 For the shower curtain, I'm using my favorite trim trick:  ball fringe. I found a plain white shower curtain that fit the tiny little shower in there. Then I pinned and sewed my ball fringe on either side of the curtain. Easy peasy, and such a fun update to a basic shower curtain.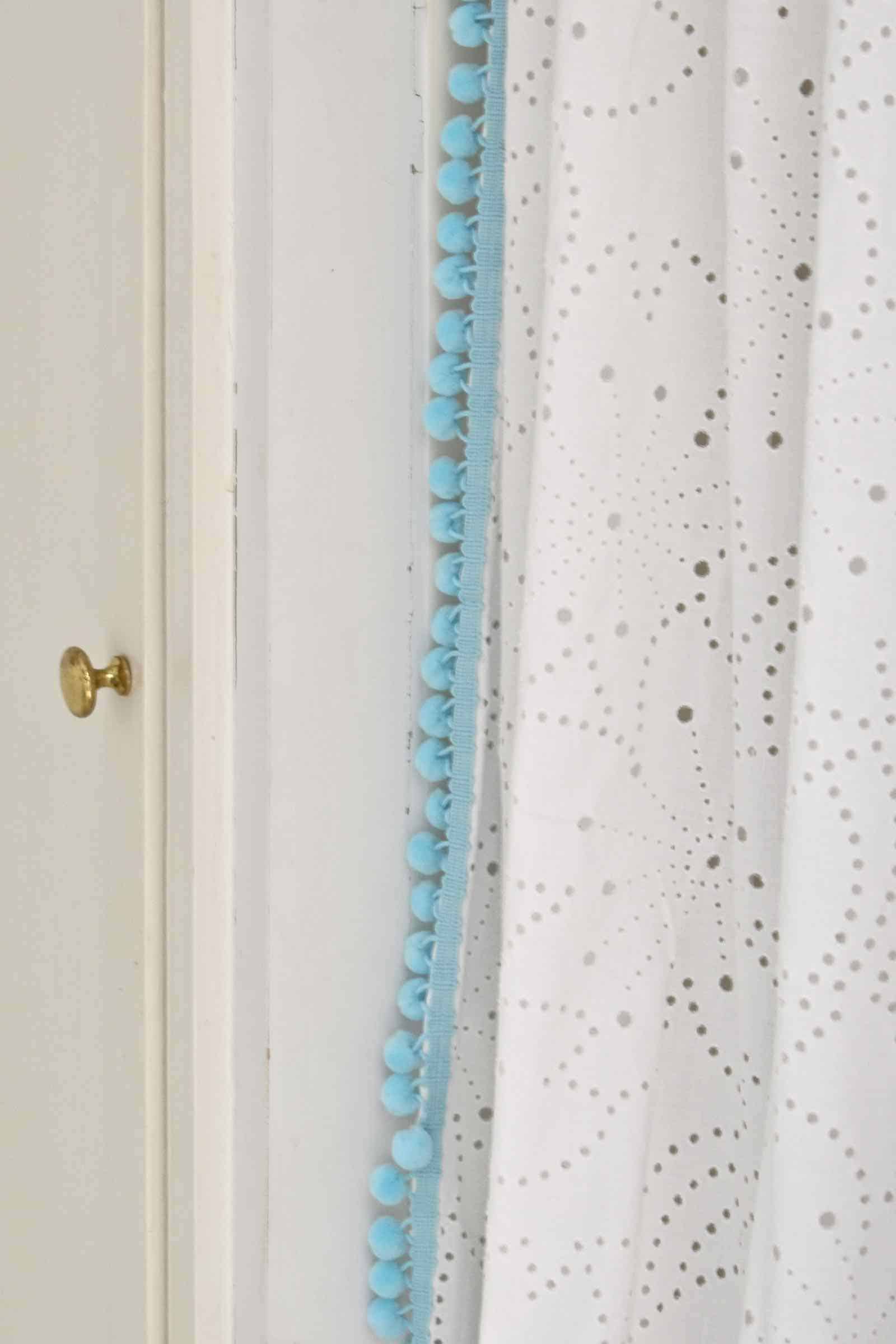 As for the floor… I'm taking a gamble on this one. After our master bathroom makeover, the thought of pulling up another adhesive floor made me weak kneed. Especially since I don't have the budget to replace the toilet. So I'm painting it. There are only a thousand blog posts out there about how someone has painted their floor and most of those folks swear by it… but then I go into the paint store and I'm given a look of a madwoman when I mention painting my vinyl floor. But still I go forth…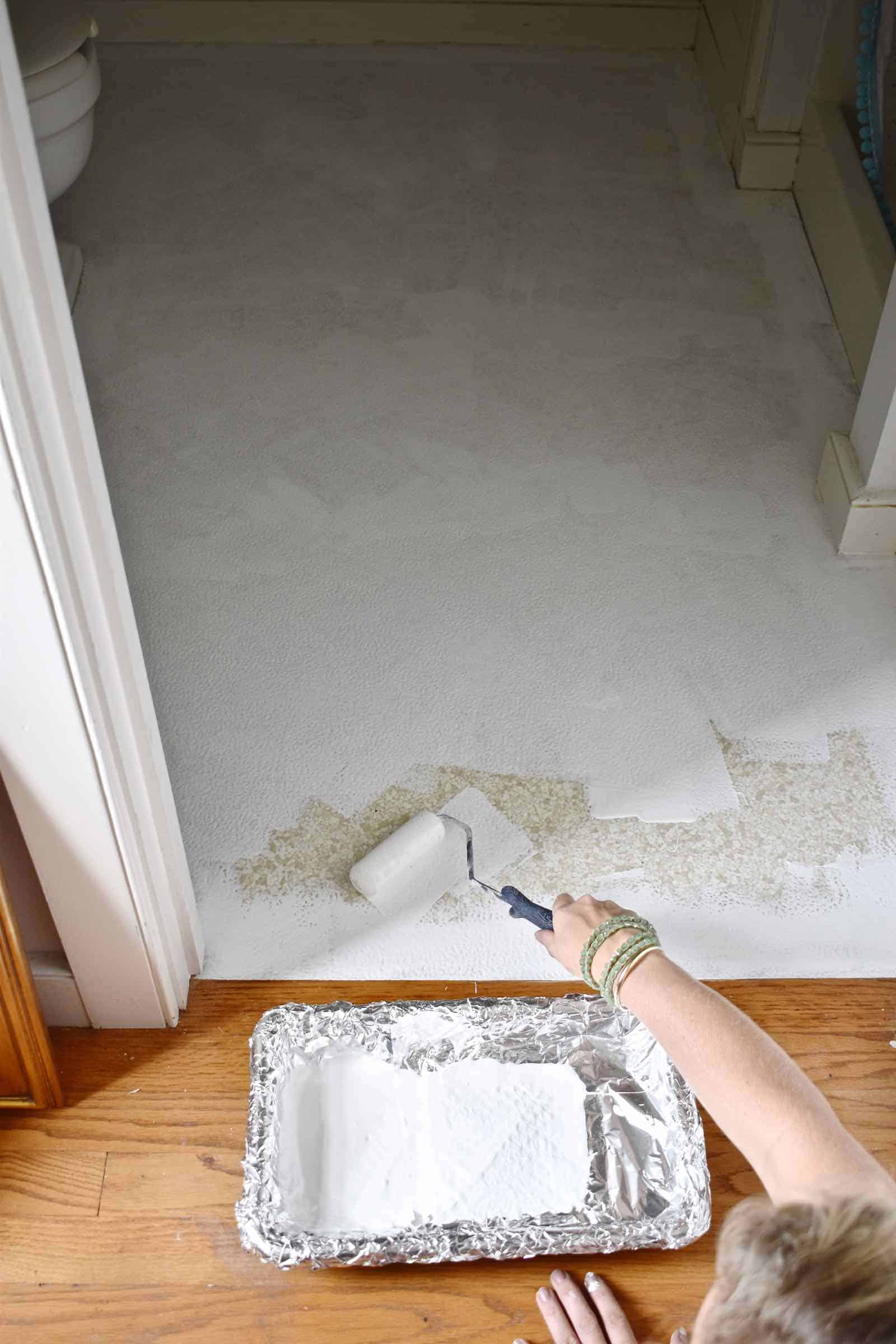 Stay tuned for a tutorial on how I'm taking on the floor in the coming weeks! For now… PREP!
That's Week 2, folks. Click here to see plans for the space from Week 1! Don't forget to head over to Calling It Home to see the link up where everyone shares their progress!