Spooky Halloween Porch Tour
These Halloween decorations are extra spooky when photographed at Twilight.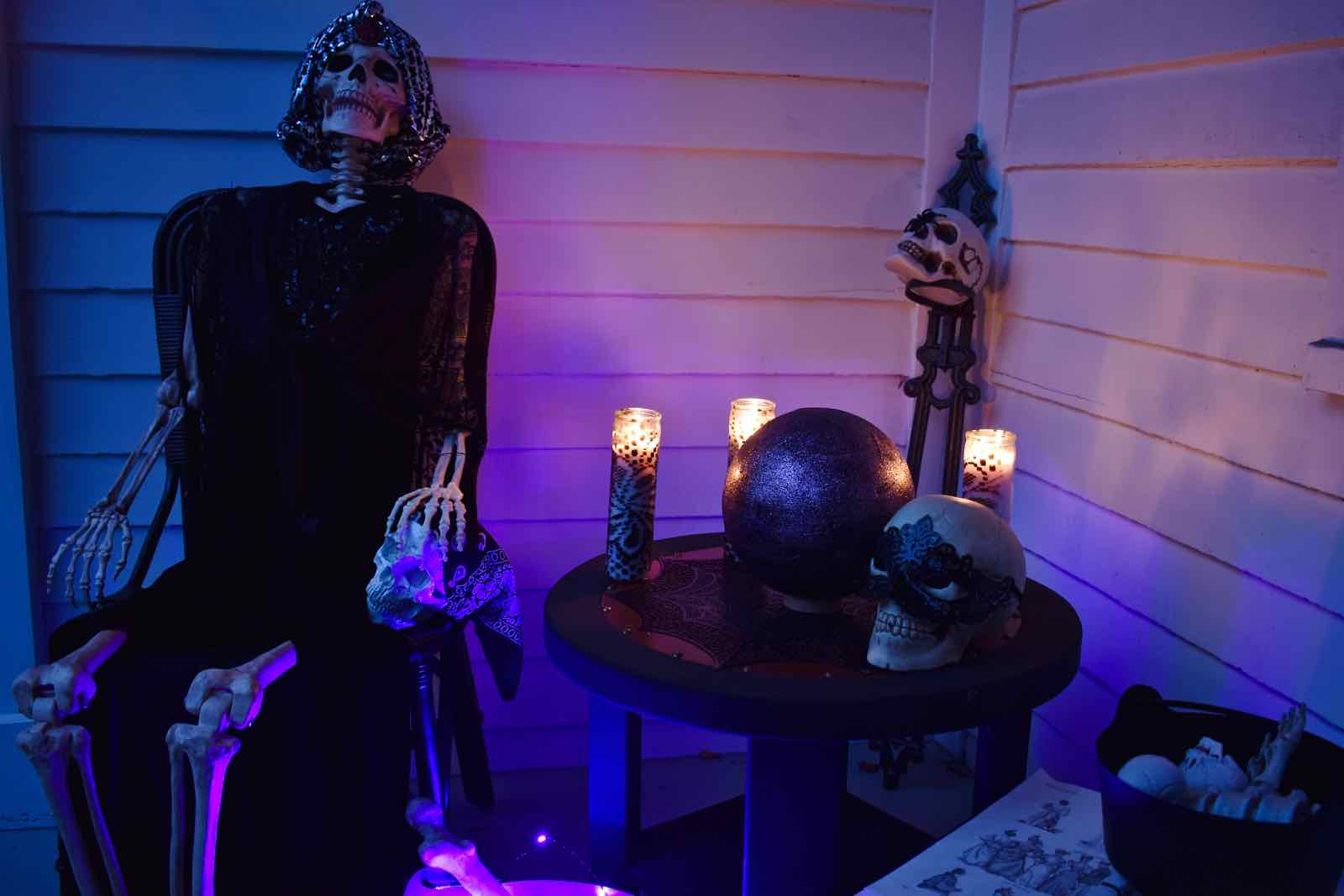 Remember last week and the week before that and the week before that… when I was obsessing over Halloween? Yeah that… so I'm done. Finished. Complete. I can't show you EVERYthing from my Halloween decorations, but… I am SUPER excited to have fired up my smoke machine to be sharing these twilight pics. I'm joining pals who have equally spooky posts so yay for all things Halloween- head over to see their decor next!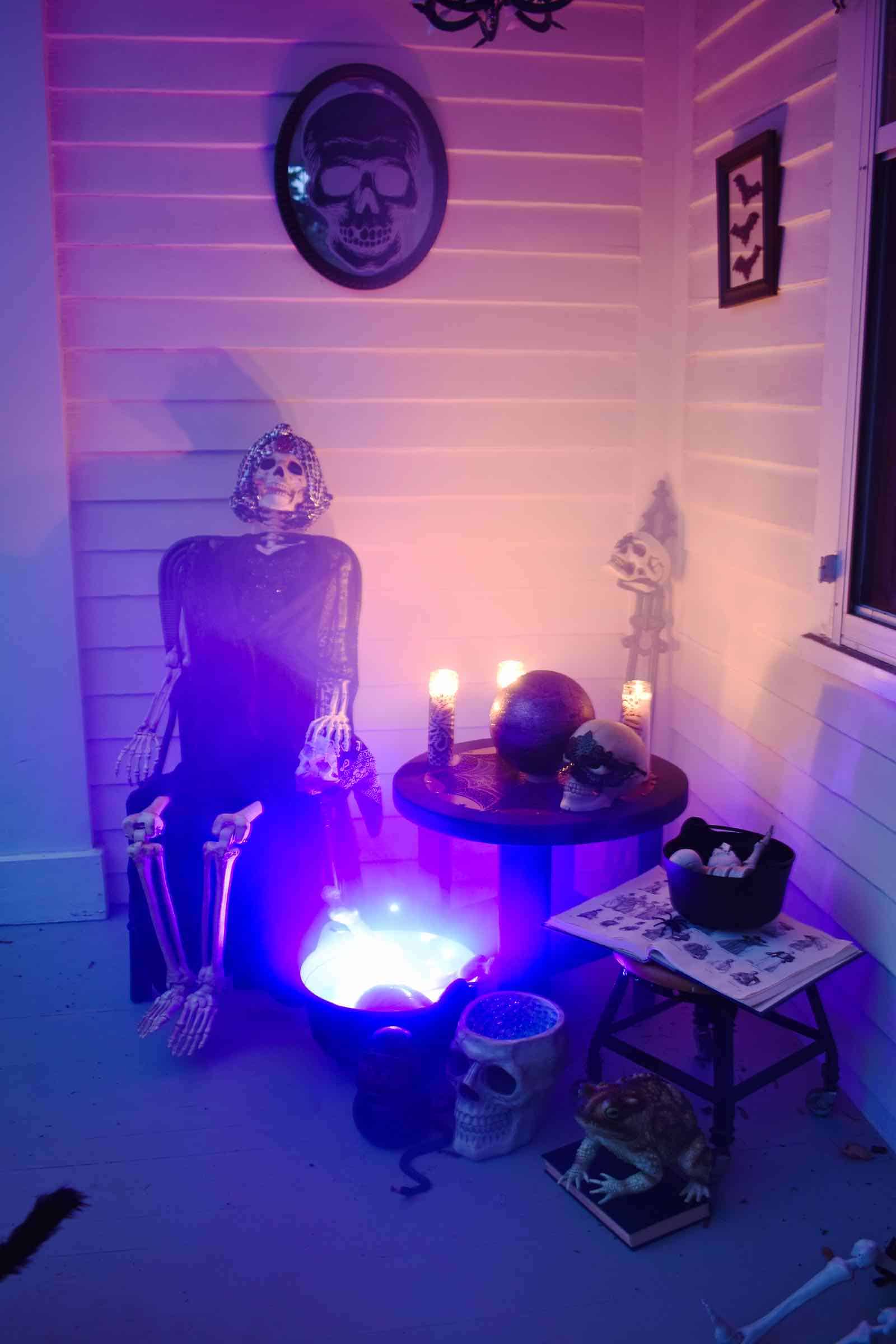 Our Halloween porch has two spaces. The first is this corner occupied by a skeletal fortune teller. She wasn't always a fortune teller, but then I saw a sparkly dress and got the idea to make a glitzy hat out of a shirt from my friend Rachael.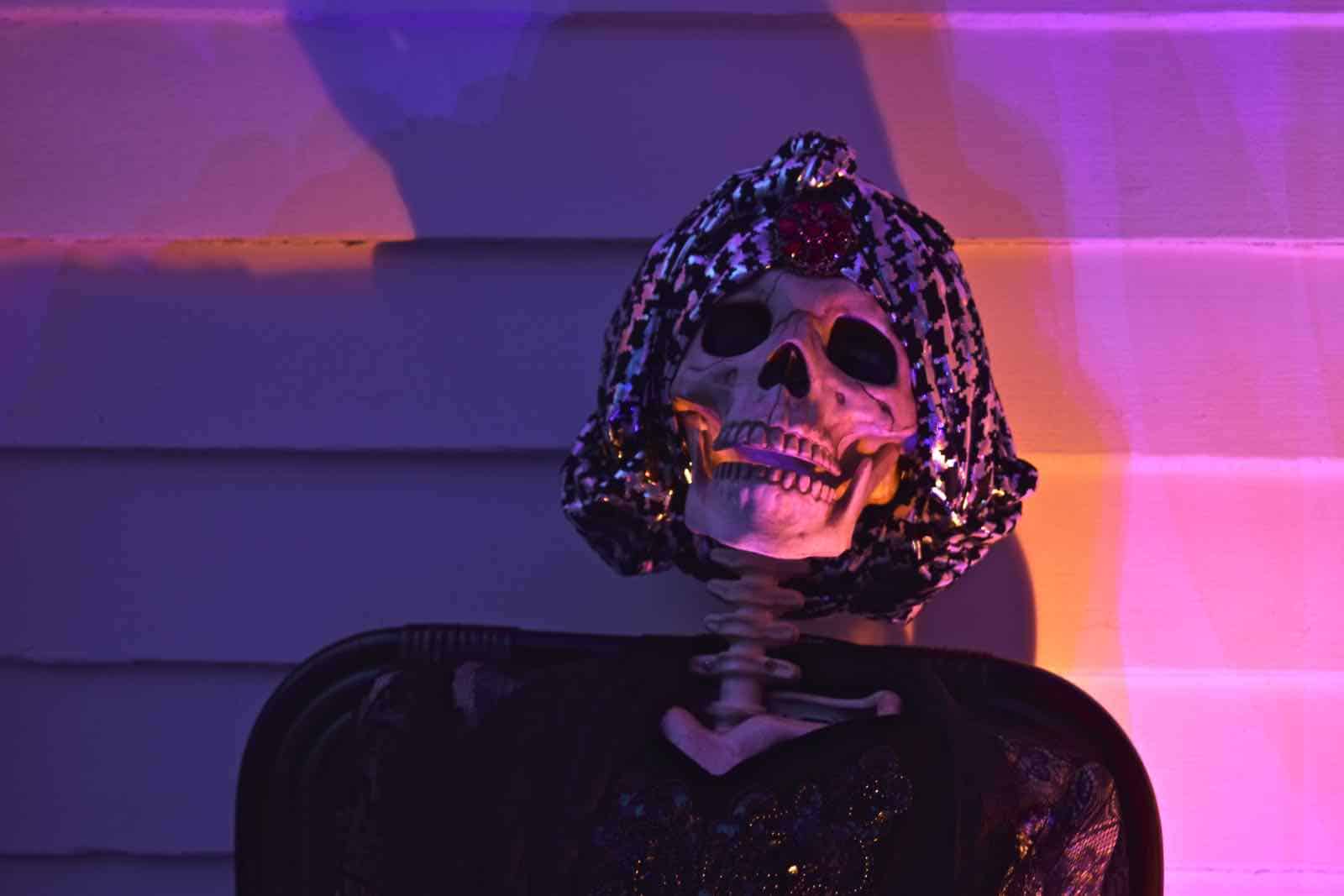 The crystal ball is a bowling ball I grabbed at Goodwill and then painted with my favorite combo of mod podge and micro glitter. Next to the crystal ball are a pair of candles- you can't see all that clearly, but I gave them a little makeover by wrapping a dollar store doily around them and then spray painting them black… the lace pattern acts as a stencil and they look a little more interesting!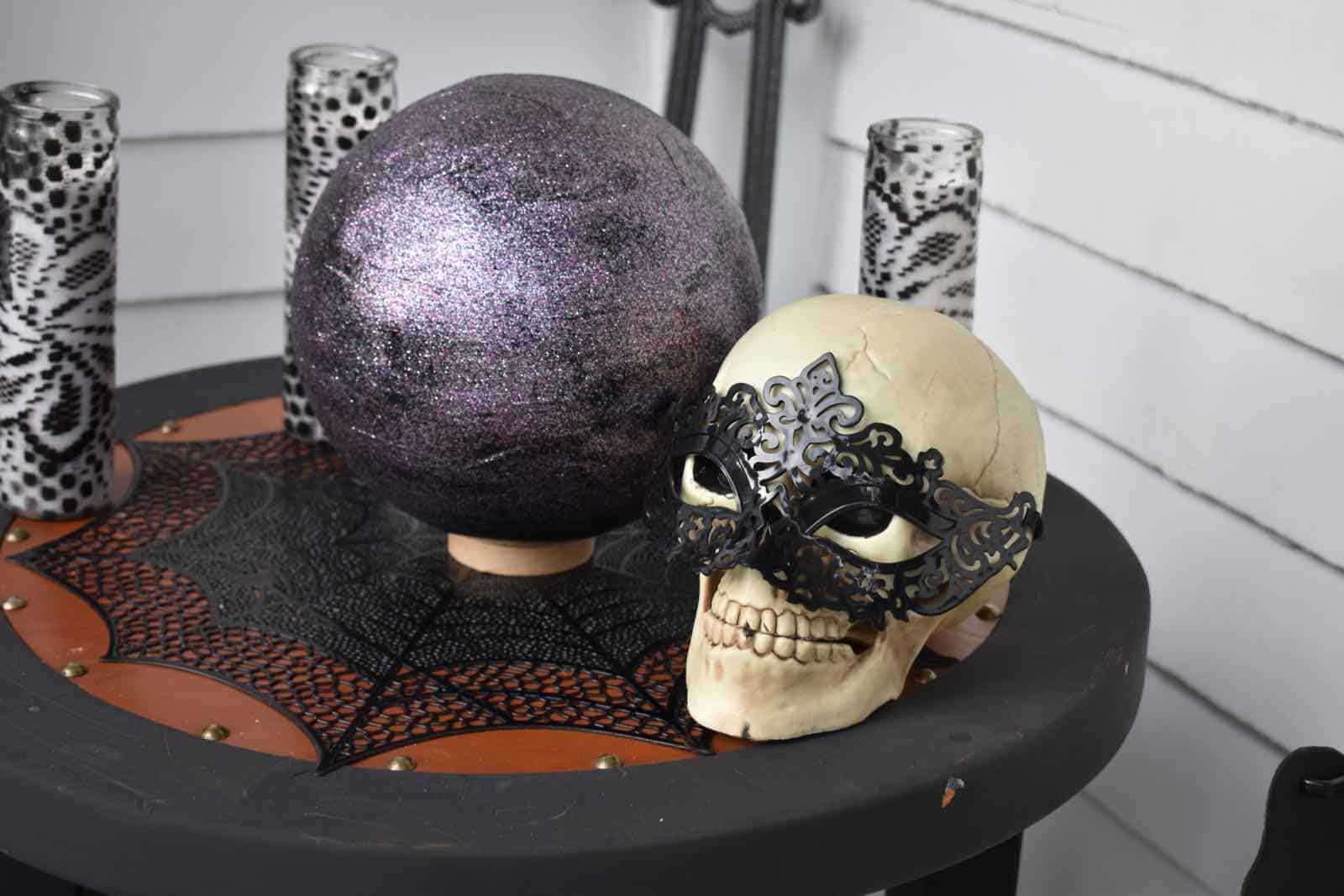 I picked up an ornate Martha Stewart cardboard chandelier for 50% off at Michaels and hung it over the fortune teller's table. Behind her are two plain mirrors that I spray painted black and stuck some vinyl decals on.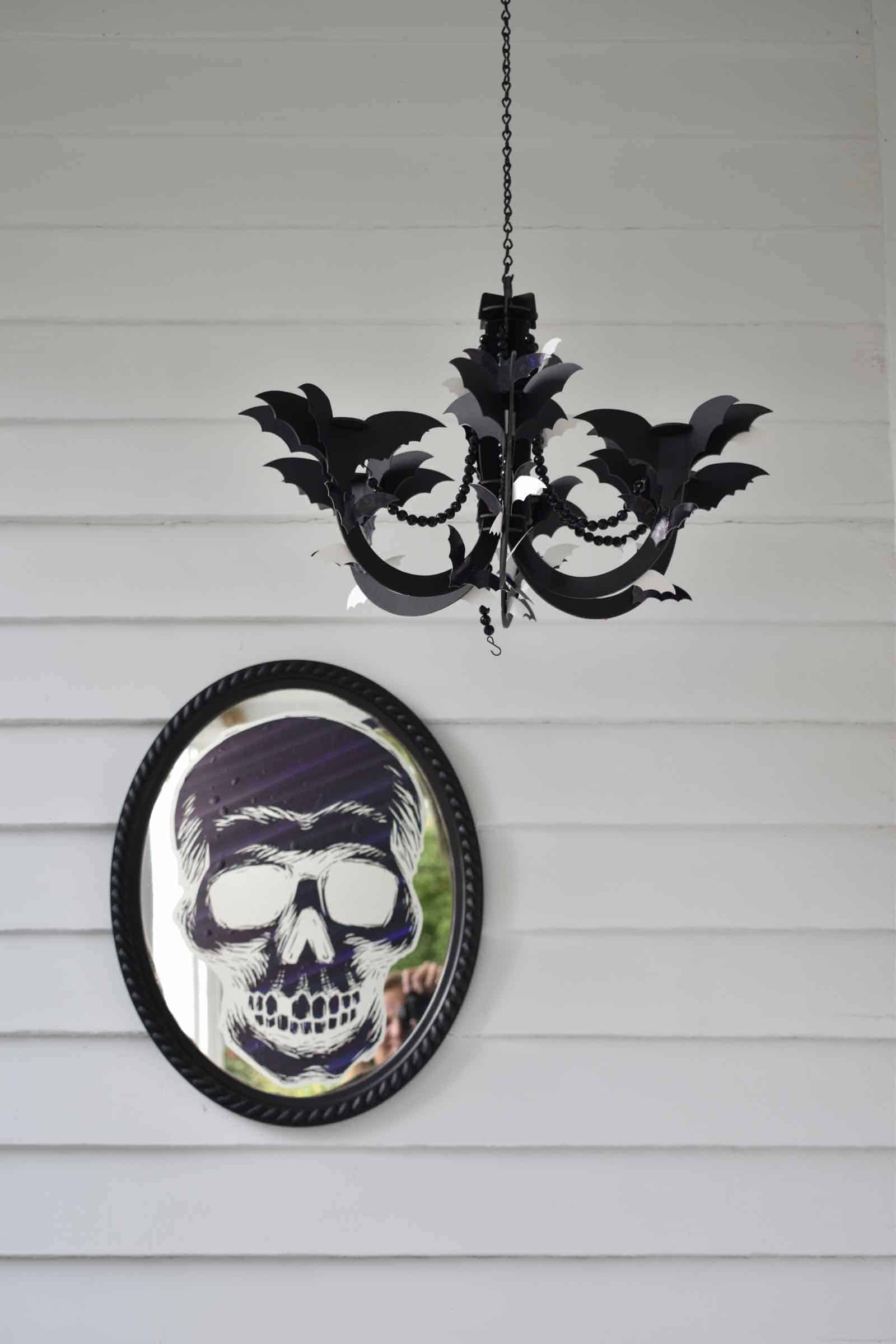 Moving over to the second 'scene' on the porch… I propped up this planter I made last spring and stuck some Irish moss and other creepy crawlies in it.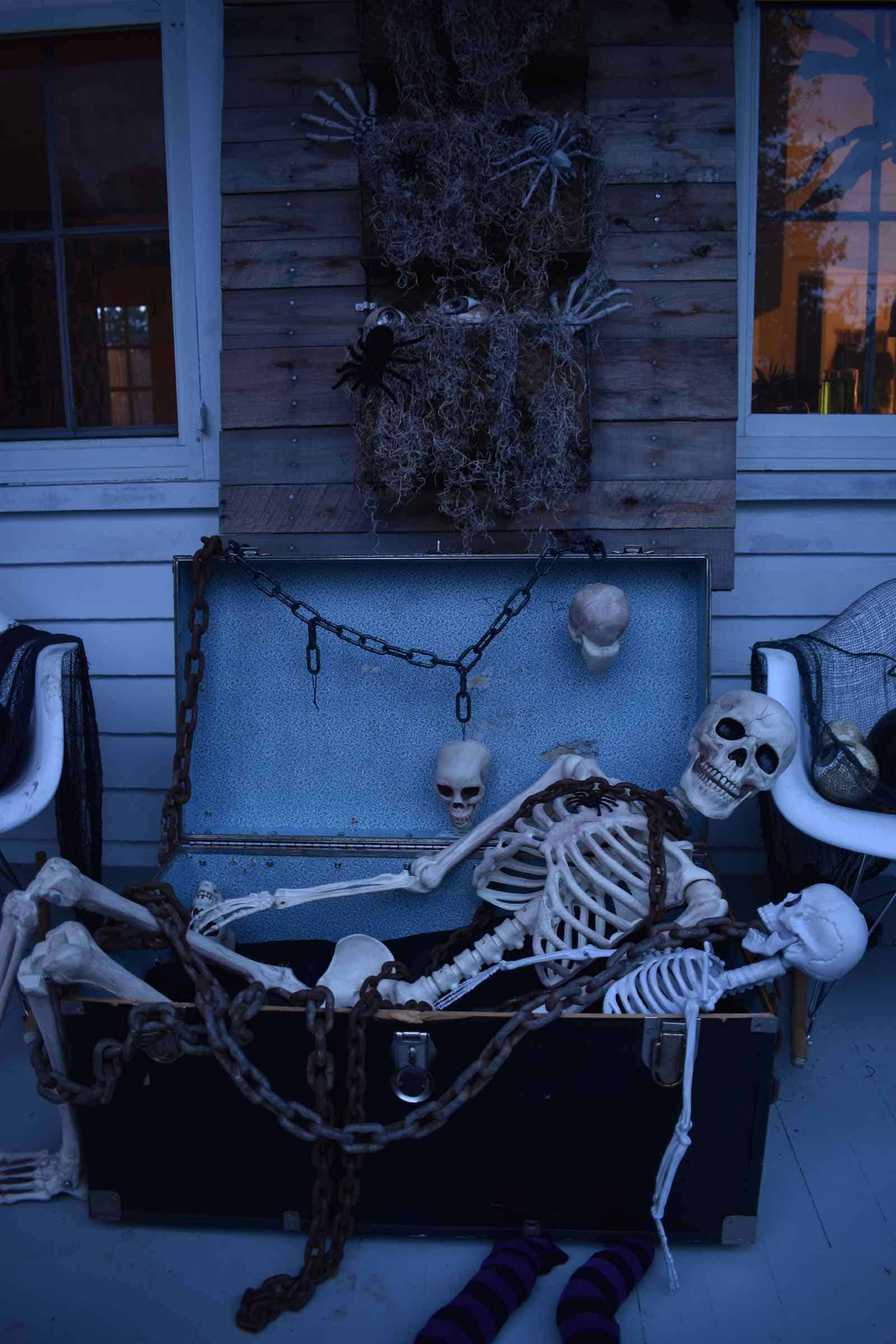 The trunk was from Goodwill and is home to those skeletons wrapped in a heavy chain I bought at the flea market. Apparently I got a good price for the chain, so who knew I had an eye for that?!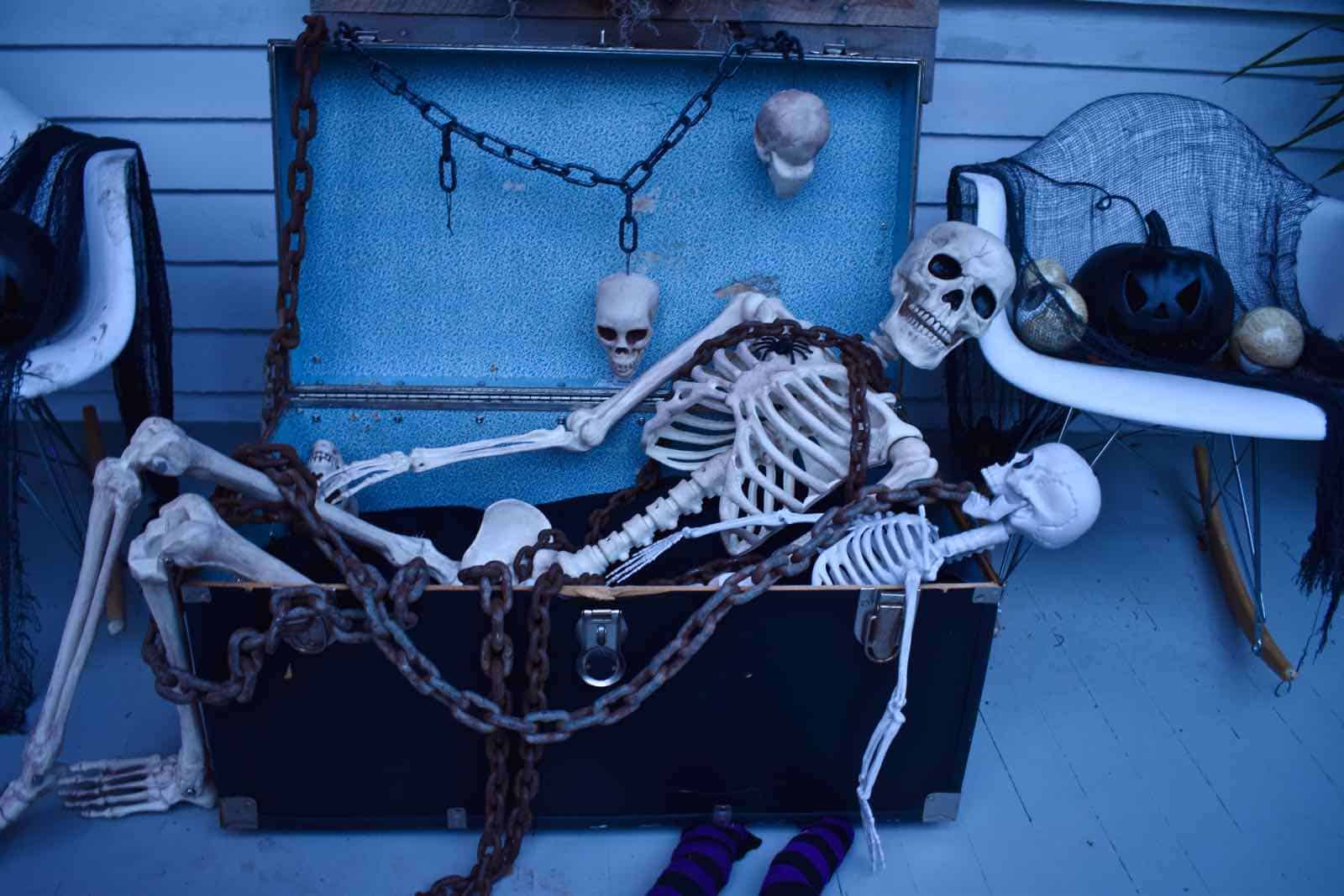 Those eyeballs are a favorite from Grandin Road and are scattered throughout the decor out here. I hung another chandelier over the trunk just to bring the eye up, but I'm pretty sure it's not pictured in a single photograph. Trust me… it was a genius design move. 😉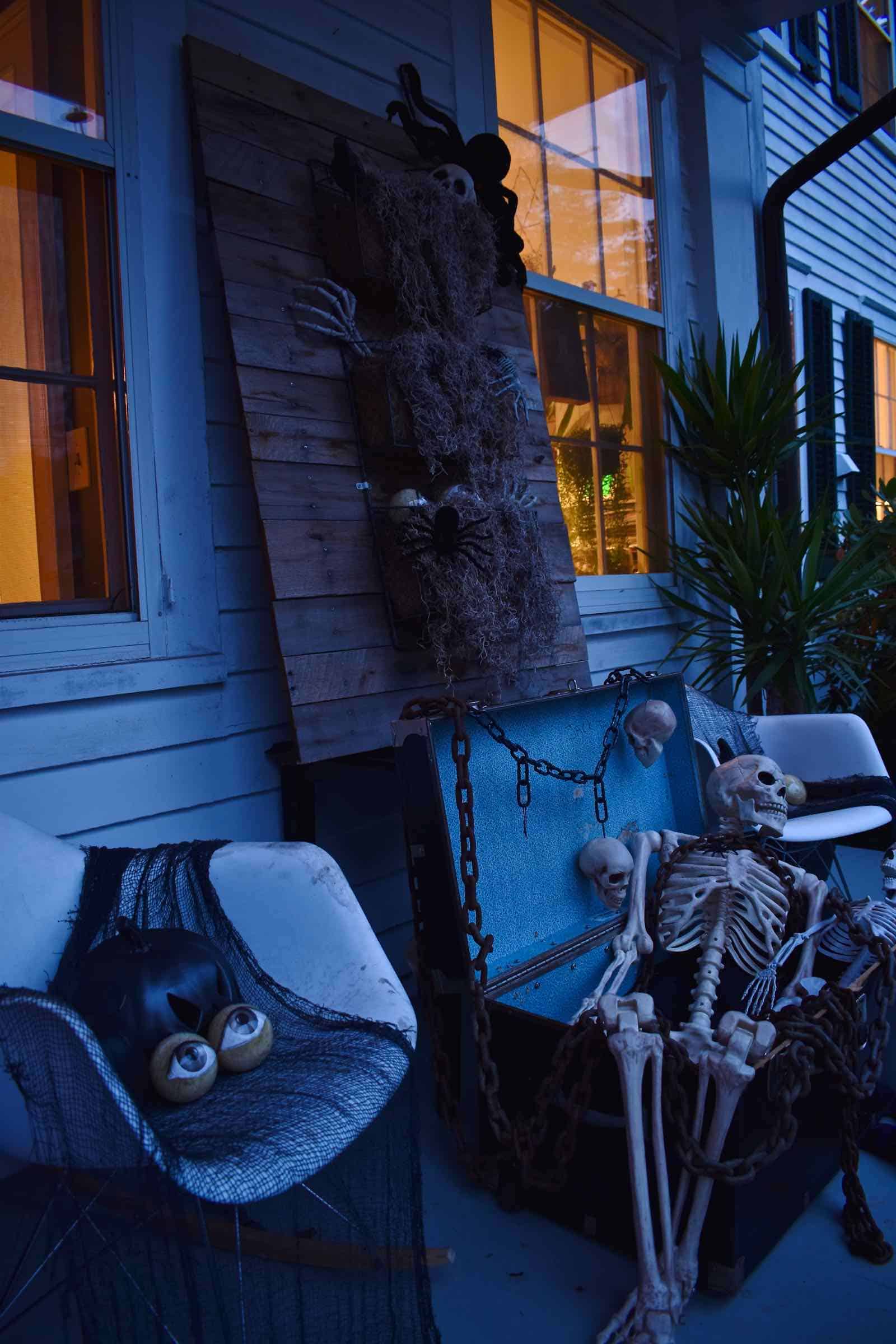 Thanks to my pals for being part of this fun twilight tour! Let the stealing of candy from my kids commence! Go check out everyone else's spooky tours!
Halloween Twilight Tour of Homes
Amanda @ Dixie Delights
Carmel @ Our Fifth House
Charlotte @ At Charlotte's House
Cassie @ Cassie Bustamante
Haneen @ Haneen's Haven
Heather @ Southern State of Mind