Happy Wednesday and welcome to those of you hopping around our Thrifty Style Team's amazing link up! Finding a fun thrifted project to share with you all is always a little like choosing which donut to eat first! Most of my decor is "thrifted" so… choosing which thing to post about is half the challenge. Have no fear… I overcame the pressure of it all and decided to give you a peek at Louisa's new BIG girl room! See how I decorate a kids room with a little fun vintage style tricks.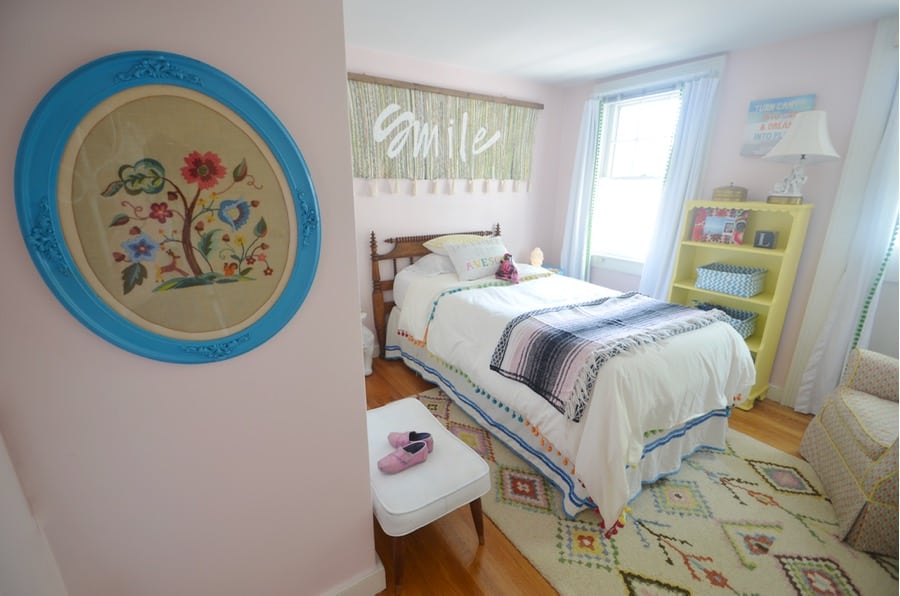 How to Have Vintage Style in a Kids Room
About a month ago, Louisa started asking for a "big girl bed." A request like this goes against every fiber in my being… my goal as a parent of five is containment. A big girl bed means one more child on the loose. Needless to say, I was NOT a fan of Louisa's suggestion, but any good parent will recognize the opportunity to hold something over their kid's head and this was no exception. Louisa's been potty trained since the fall, but was relying on her nap time pull-up for… ahem… that. With a big girl bed as our leverage, she is now taking %100 advantage of our indoor plumbing!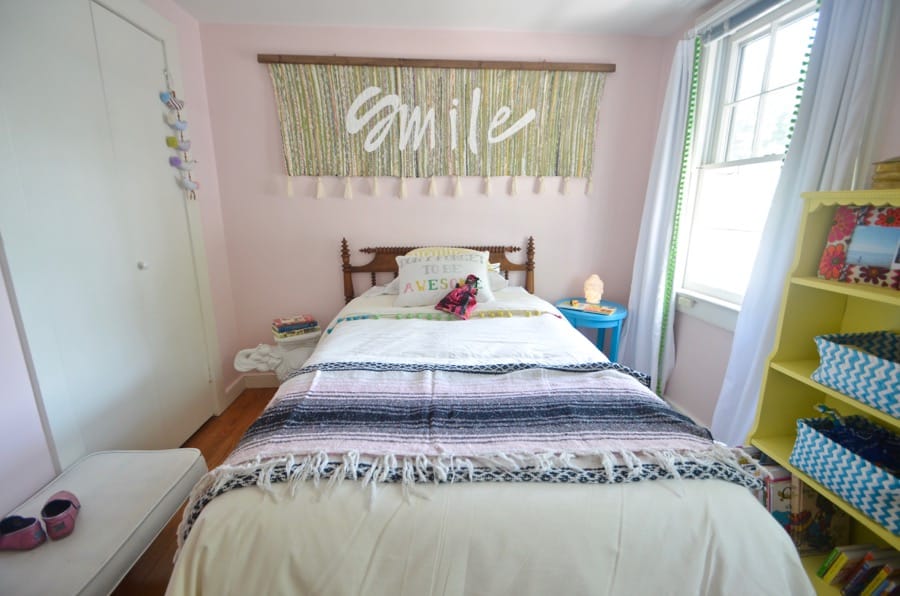 I found this sweet spindle headboard (along with a footboard I'm not using) at a local thrift store. (By thrift store I mean a warehouse in which 2/3 of the space is inaccessible because of the WALL of crap they've created.)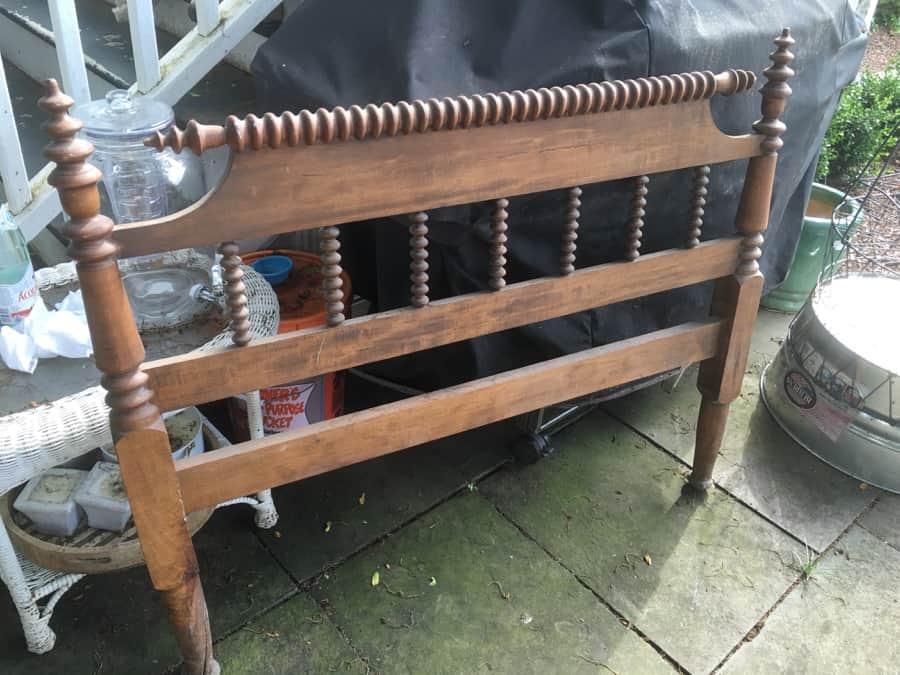 FULLY expecting to paint it some amazingly bright and vibrant color, I went to clean it up with my favorite wood cleaner (affiliate) and… whoa. All I did was wipe it on with a rag and the entire grain was revealed all nice and shiny. It was perfect. I just couldn't bring myself to paint it. Would a bright sunny color look great in there? Yep. Totally. And I *might* snag another twin bed one day that's in bad shape and do just that… but for now, this spindle darling is keeping her wood grain.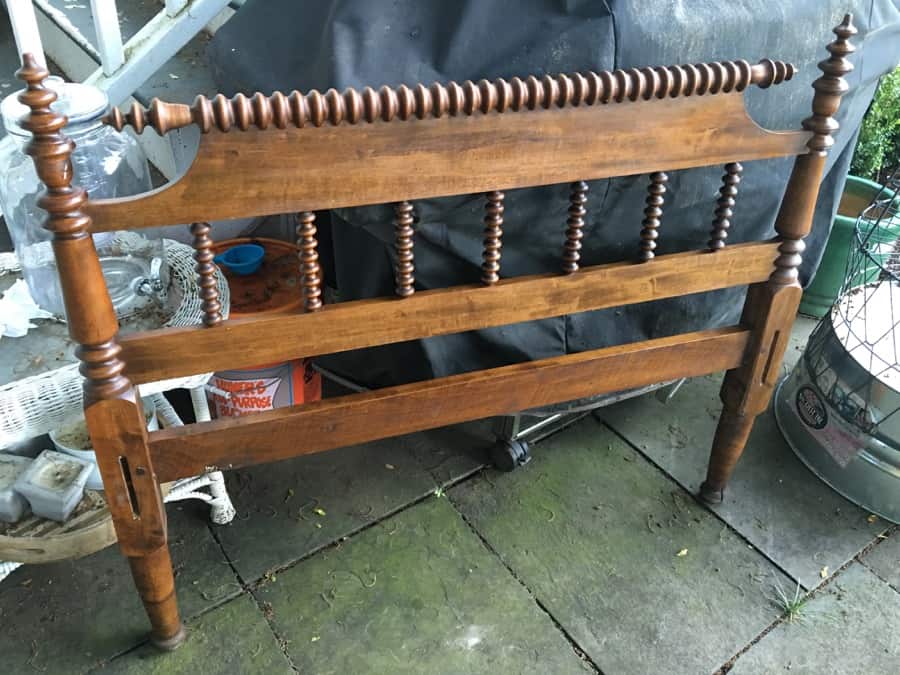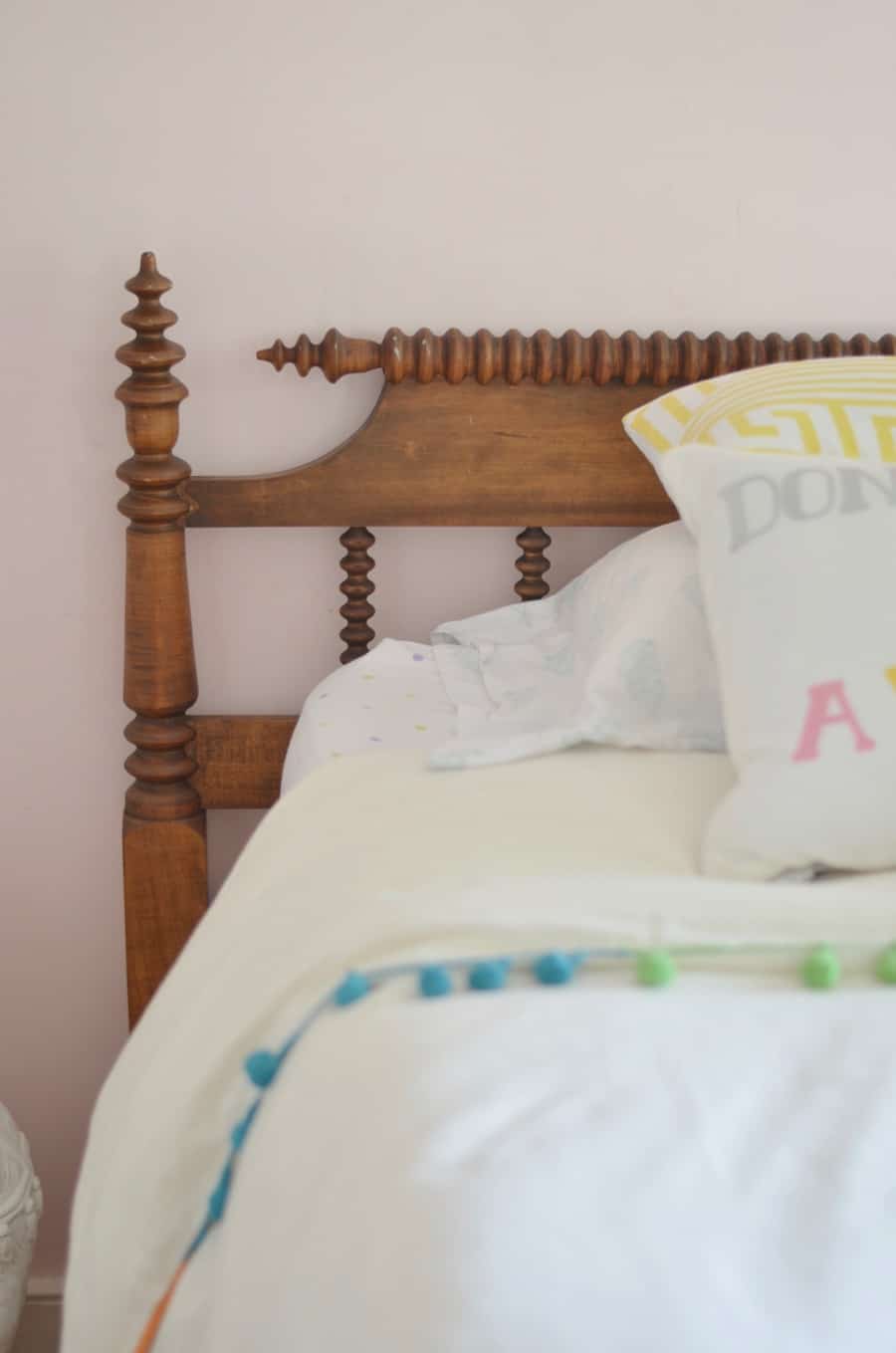 The bed skirt is a gorgeous chenille bedspread I picked up at the flea market. It's got some discoloration so I figured I'd make curtains out of it or something… but it's just the right size to cover the ugly metal bed frame.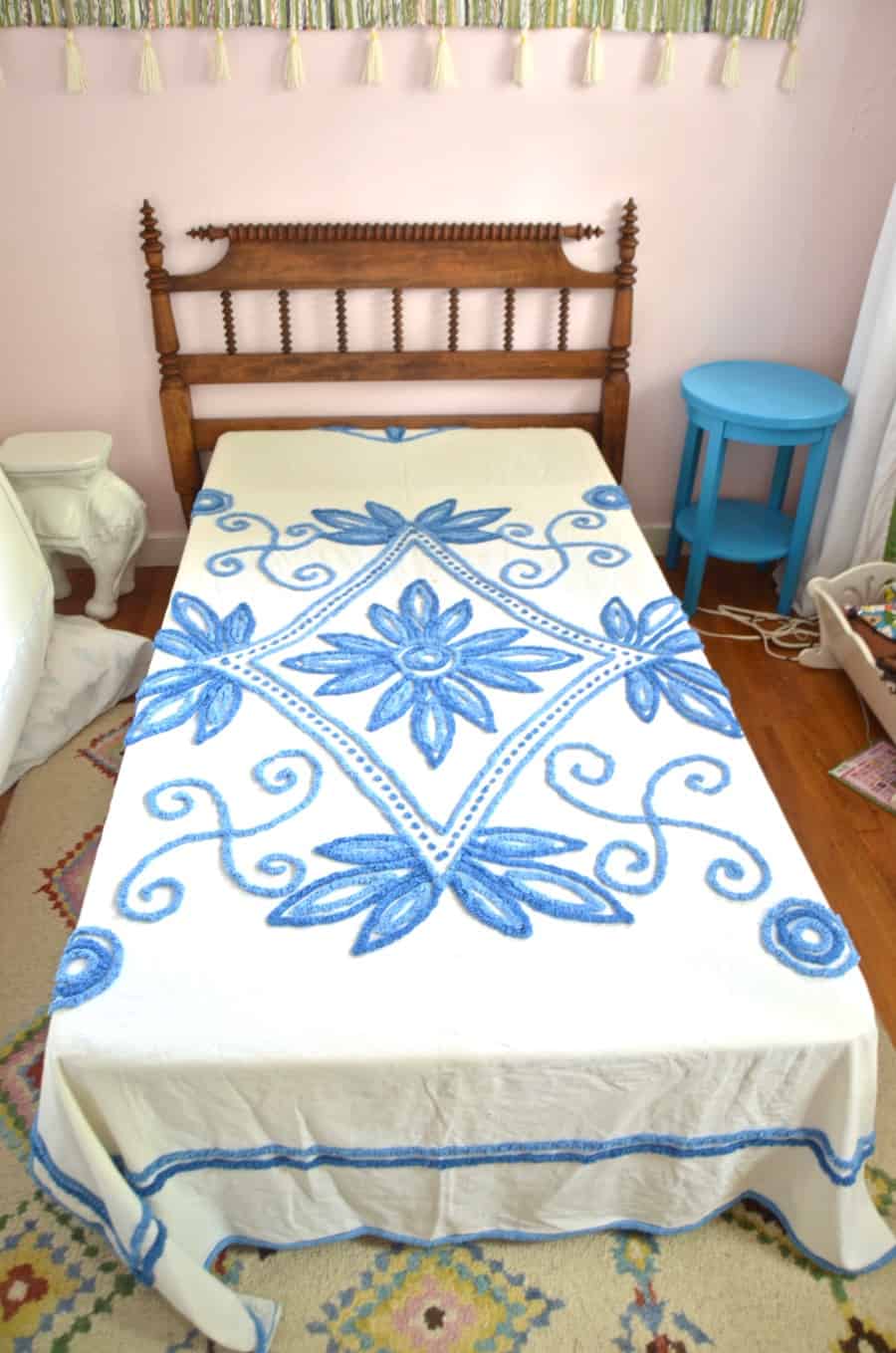 I knoooooooow I shared her room last year when we moved in. And, honestly… I didn't change a TON, since I love that little space. With the twin bed in there, you can see how little it really is. One day, I suspect she'll move in with Martha and take one of the bunks, but she really enjoys her quiet little room so for now, she stays.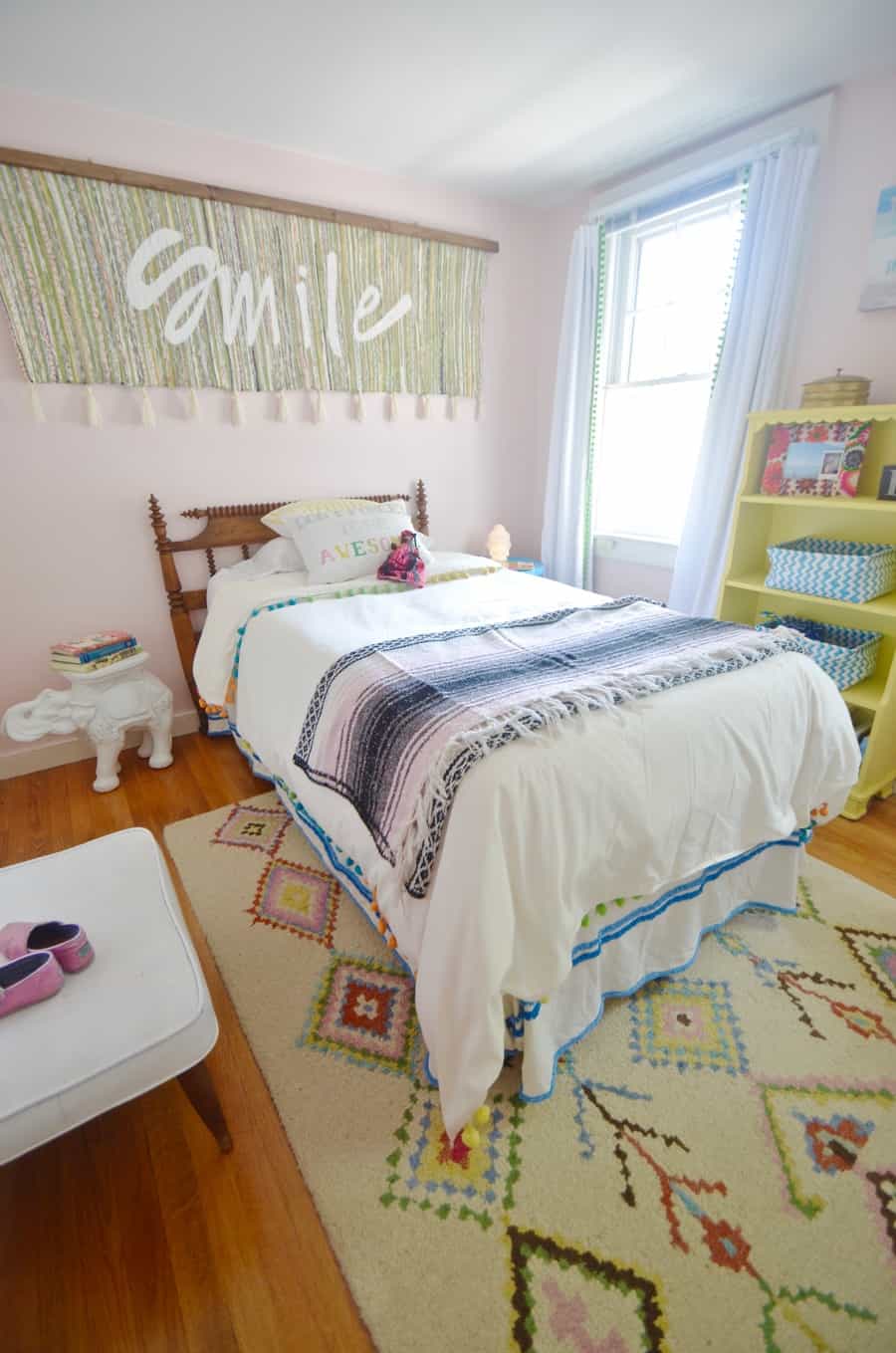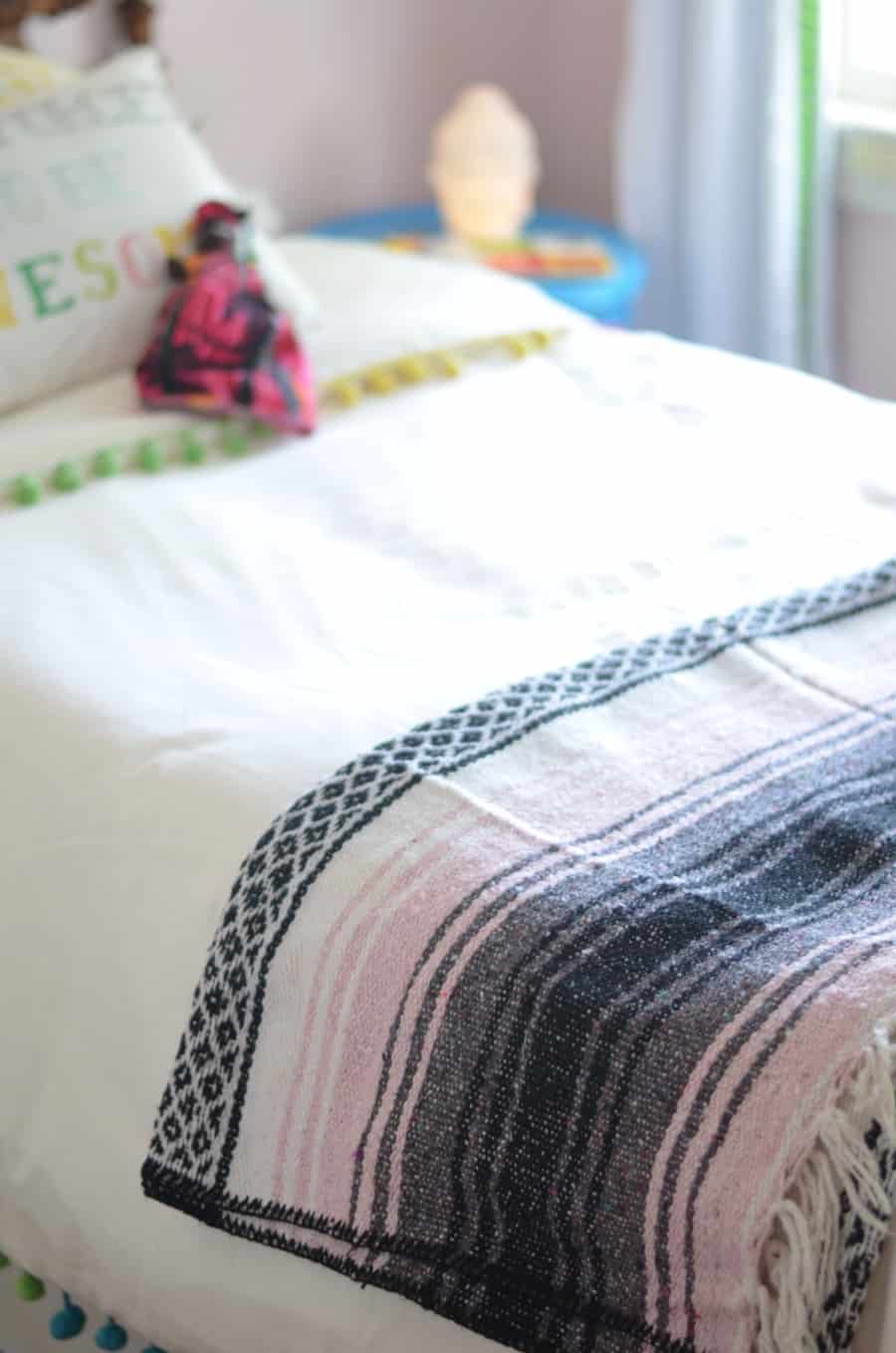 The bed came with a footboard, but the room is just too teensy for the whole shebang. The amazing folks over at Tuft and Needle actually sent me the twin bed Louisa's using and I'll be writing more about that when I share a fun little update to Oliver's room. Suffice it to say… the mattress comes IN THE MAIL in a box that's maybe 3 1/2 feet tall and a 18 inches deep? Yeah… it's miniscule considering what's inside!! The best part is that it's all shrink wrapped so when you unpack it and unwrap it… poof! A super comfortable surprisingly firm mattress appears! Check out Tuft and Needle for all of their magical mattress tricks!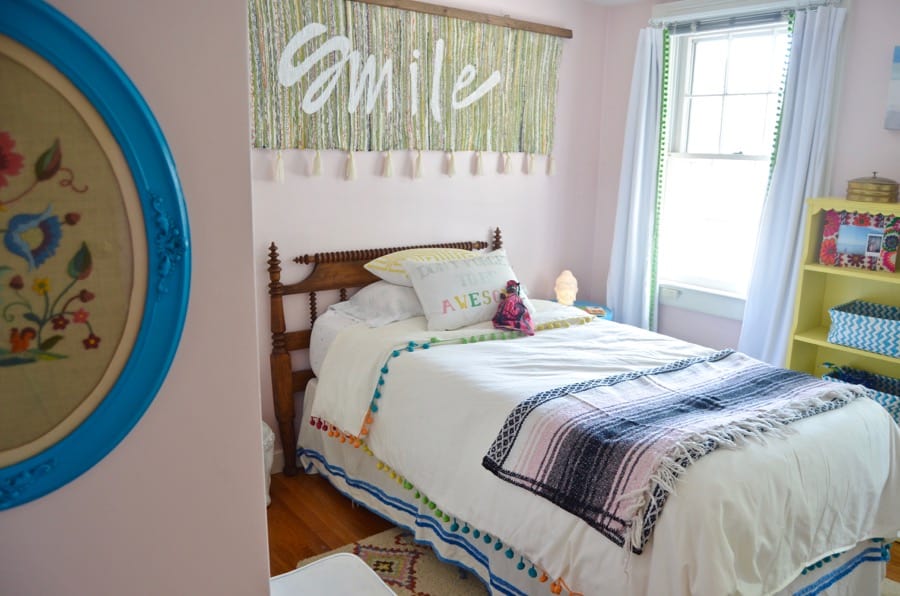 I repainted this Craigslist table I'd hand painted a couple of years ago, and hung up that fun abacus I found at the flea market.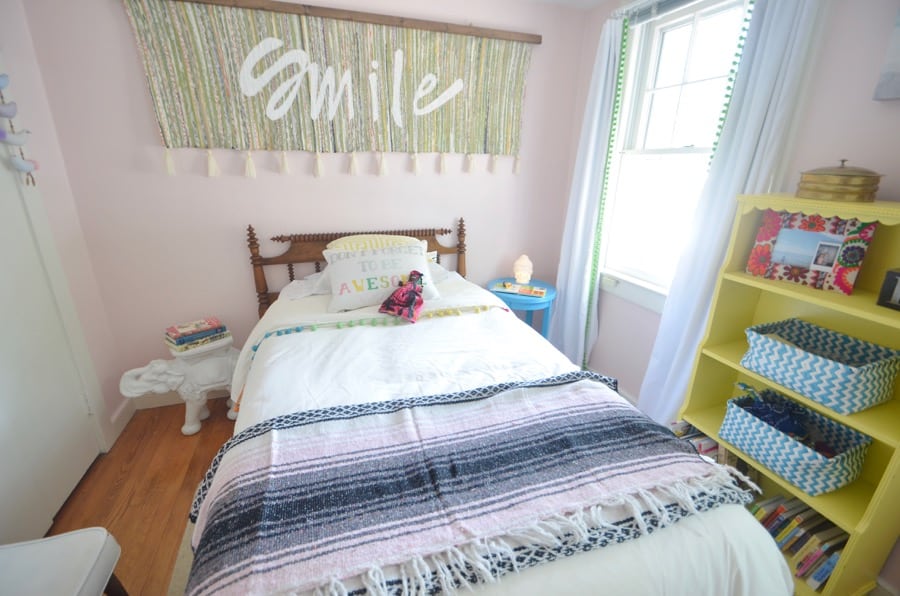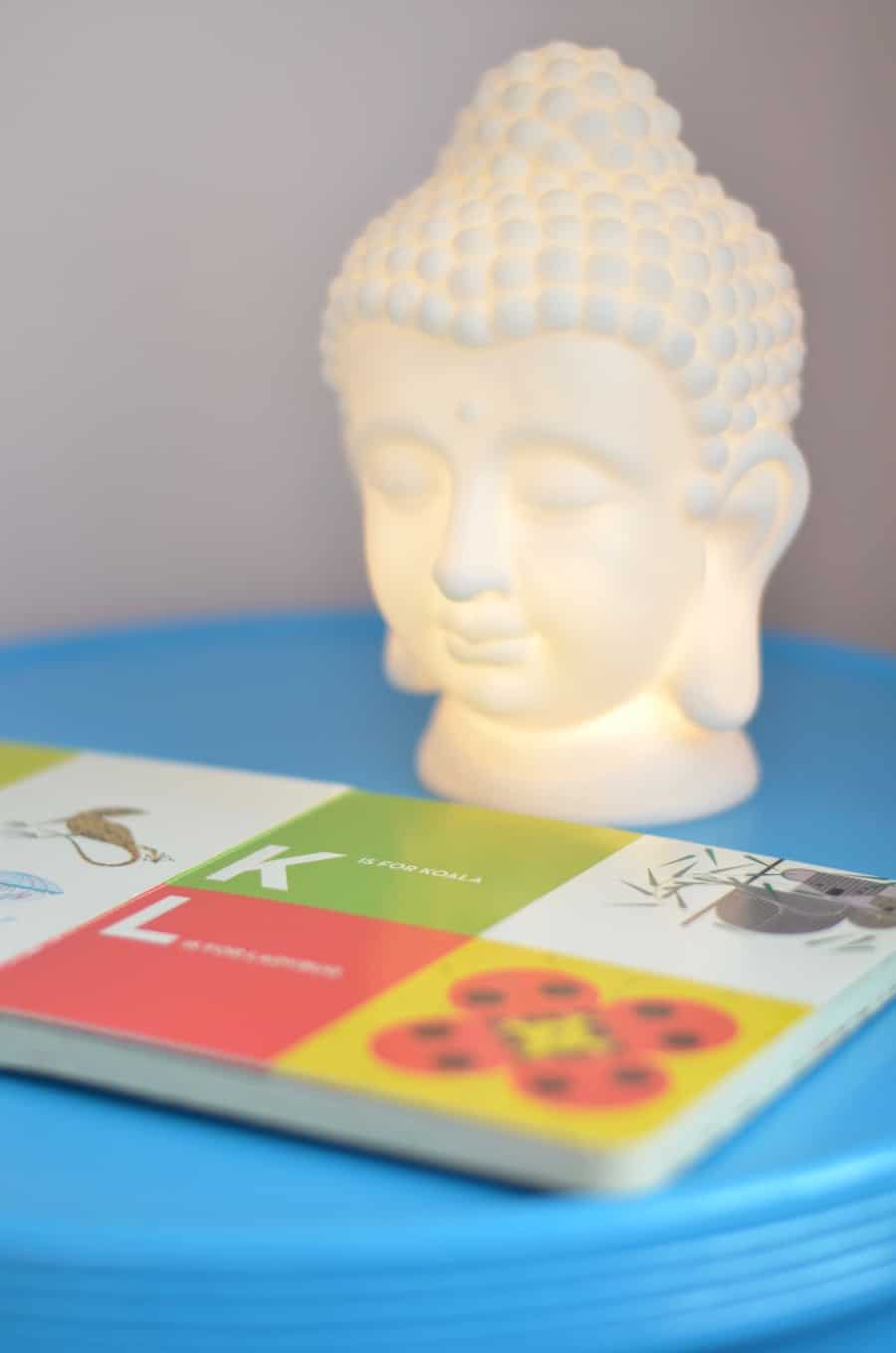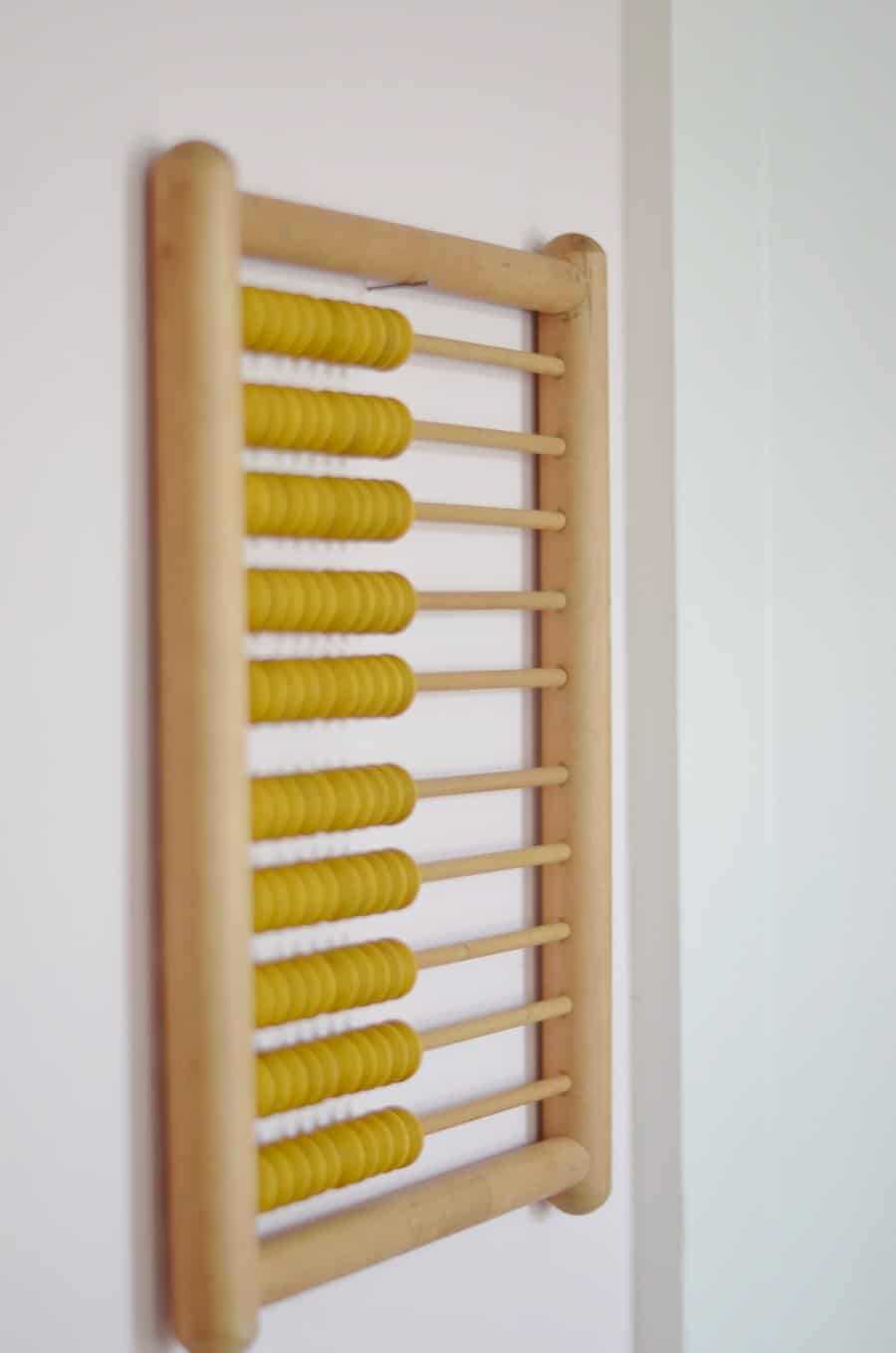 To make room for a side table, I moved her clothes tree around the corner. I removed about 12 of them for pictures, but it is basically dedicated to Louisa's tutus. Which she wears to bed on many occasions.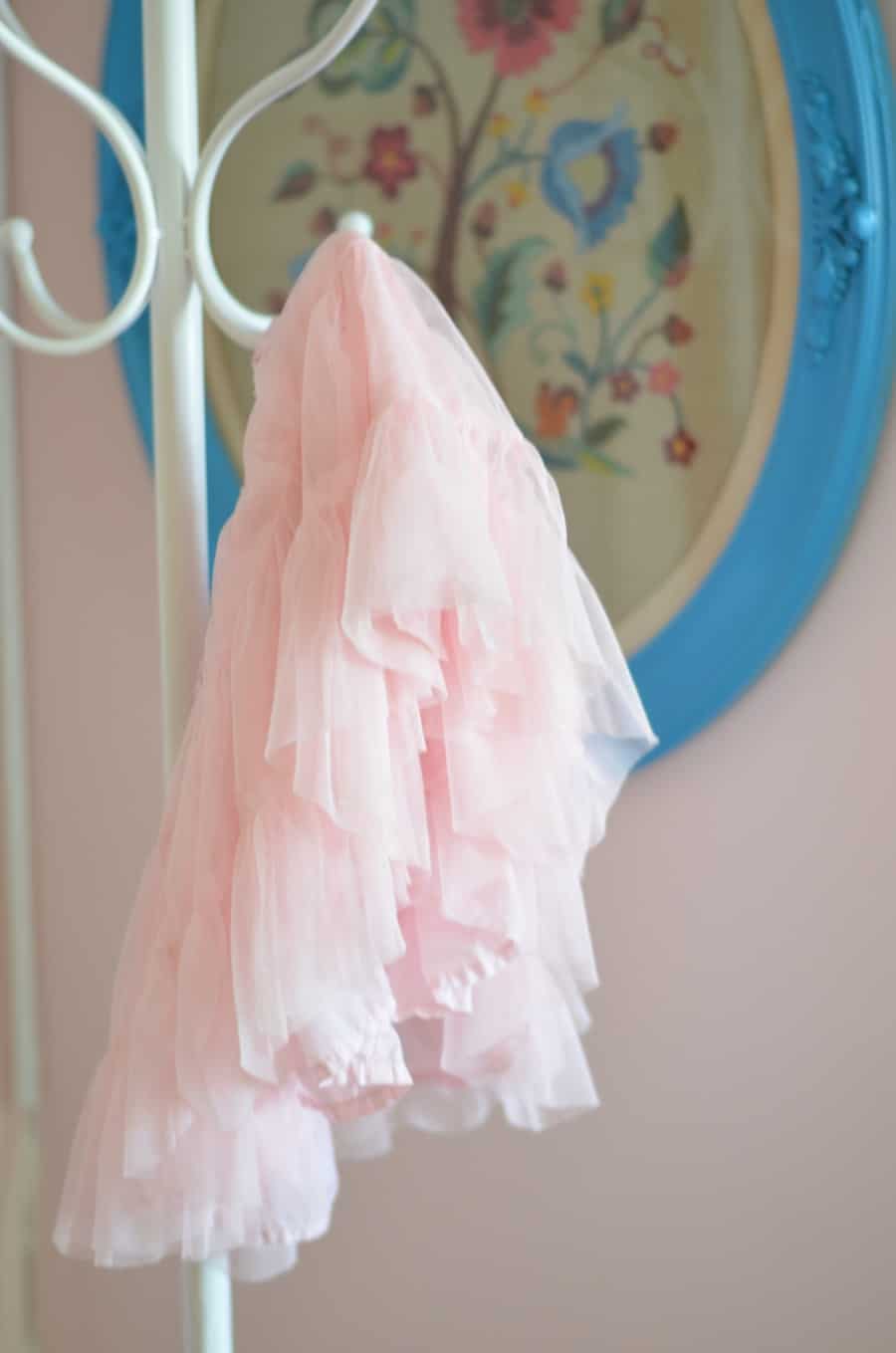 Did I mention the bedding? So cute!!!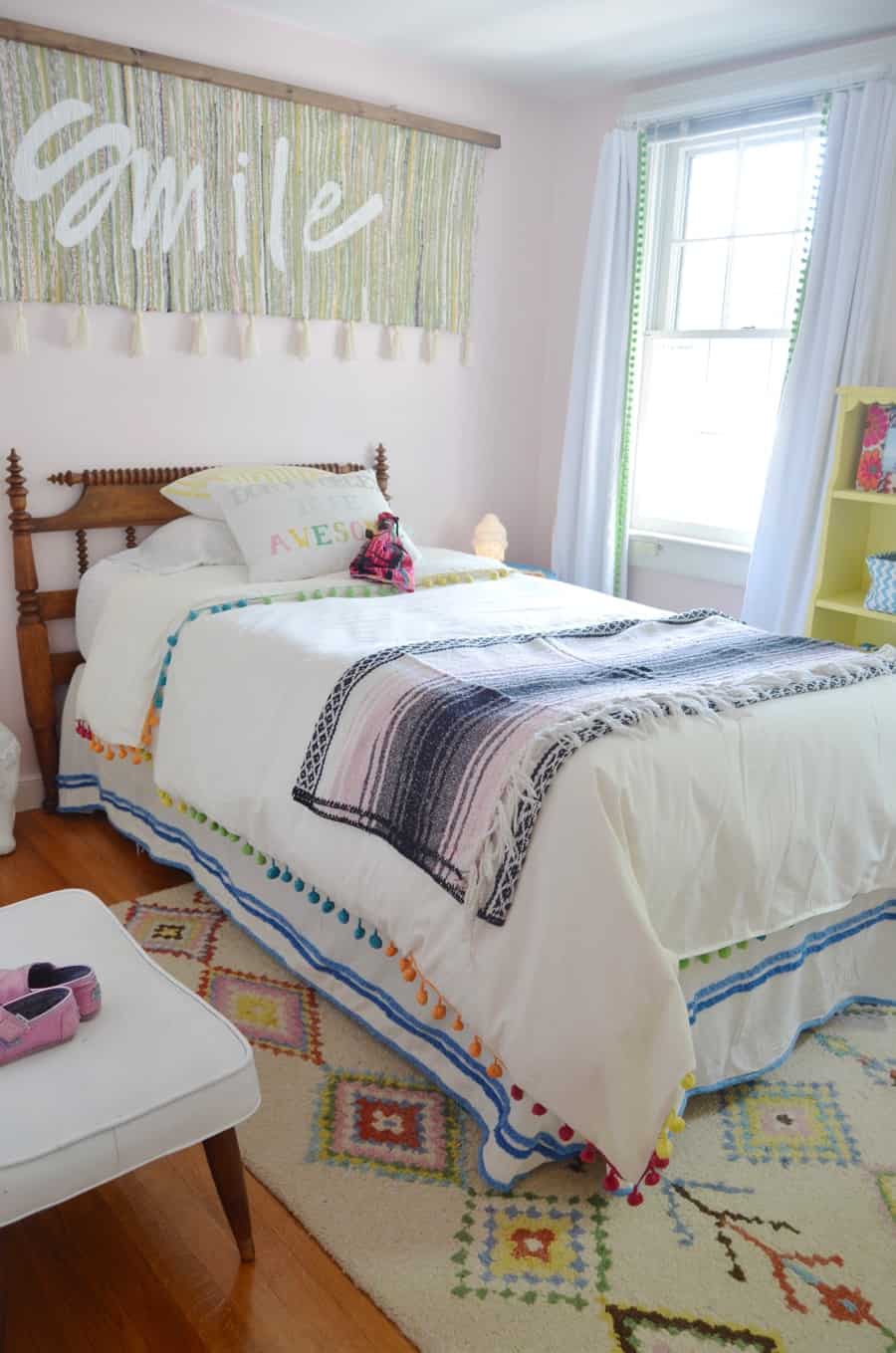 When I set up Louisa's room a couple of weeks ago, I asked folks on social media whether they'd paint the headboard or not. Just about everyone said to paint… now that you've seen the room, what do you think? Do you have the heart to paint it? Even though lots of things in the room are thrifted, I tried to find items around the web that are the same or super similar.
Shop the room here:

Be sure to visit the amazing Thrifty Style Team by clicking all the links at the end of this post… lots of juicy thrifted inspiration!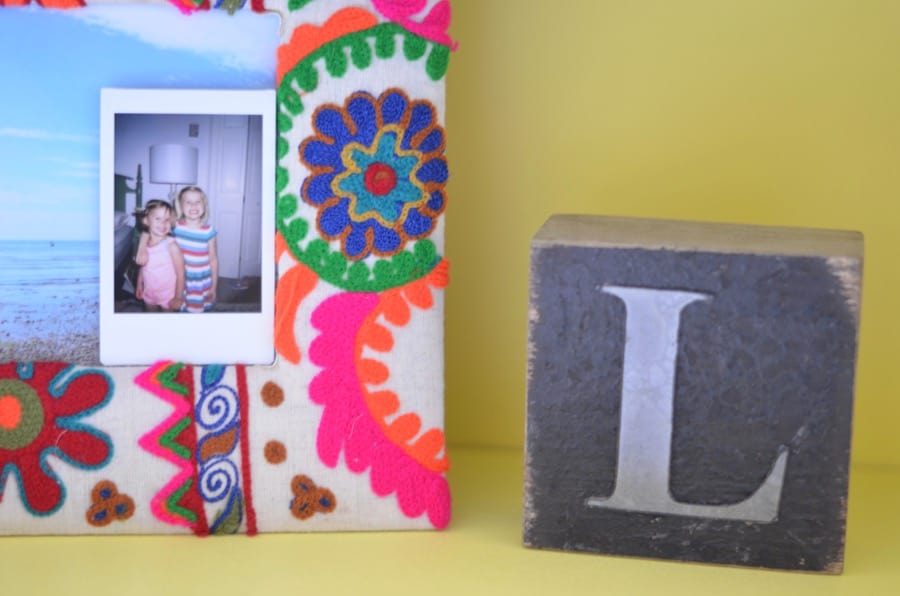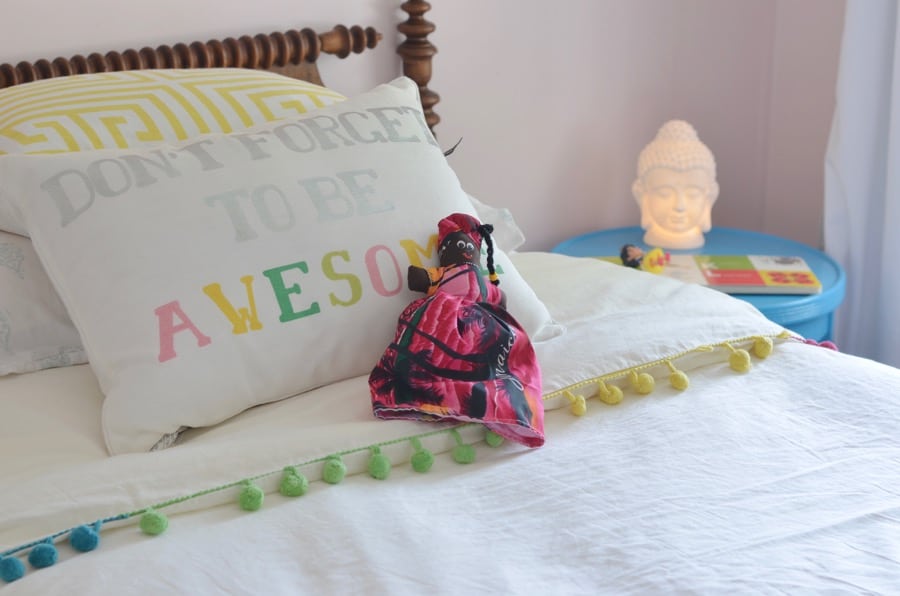 Loading InLinkz ...