Dueling DIY Guest Room Gauntlet 2
Dueling DIY update time!!! As a reminder, my friend Sarah from Ugly Duckling House has invited me to join her in a little friendly competition as we both take on our guest rooms!  Sarah *claims* to be working on her Rustoleum Booth for Workbenchcon this weekend, but frankly I don't buy it… Checking in on Dueling DIY progress and I'm sensing a whole lot of fear from her neck of the woods in Atlanta. Up here in Connecticut, I've made some good progress! Reminder that this was the rough vision for the space: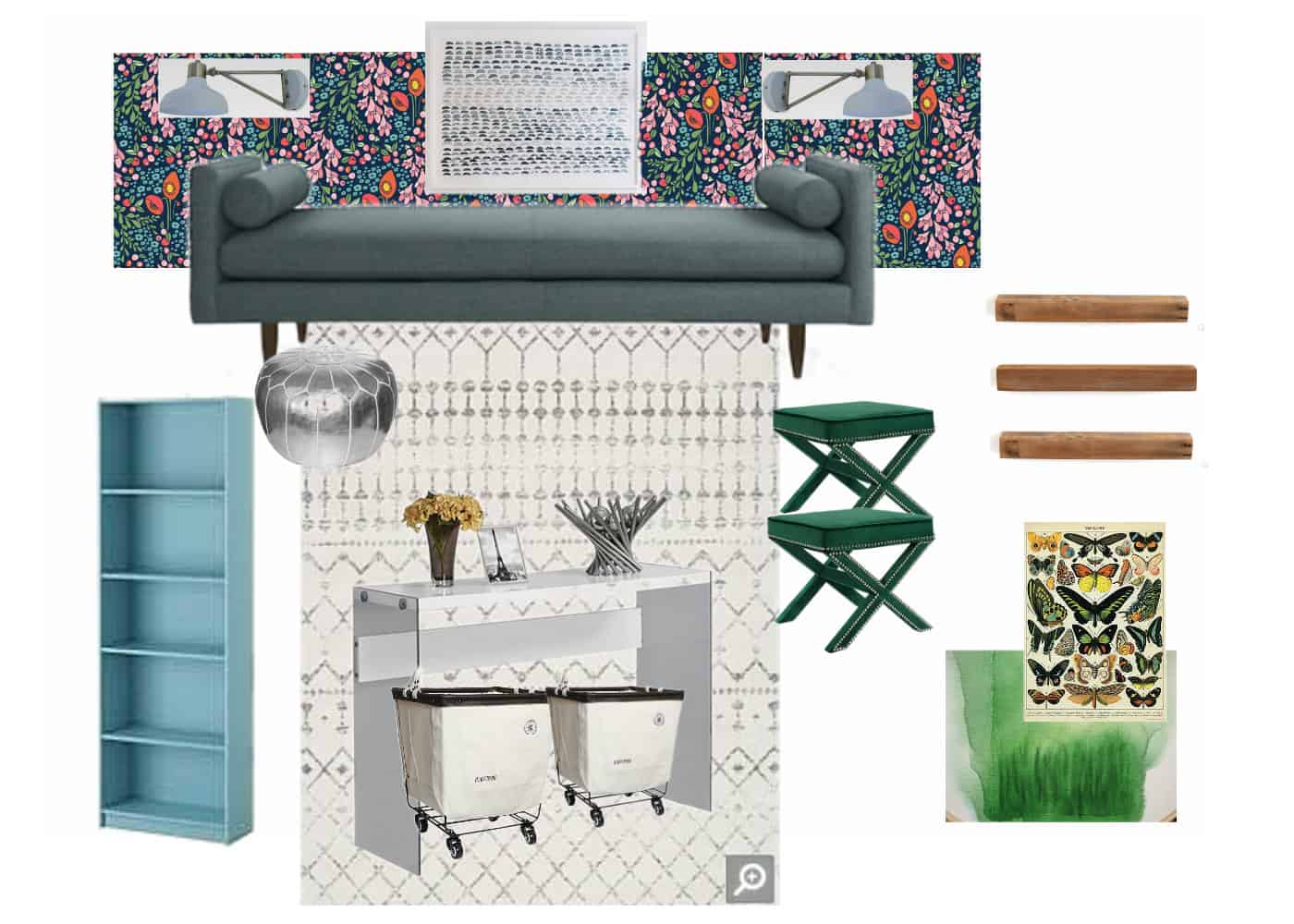 If you recall… this room used to be Louisa's nursery, and I'm hoping to update the space to feel a bit more adult, rearrange furniture to make it seem a bit bigger, and bring in some storage so it can be a bit more useful as a laundry spot. So… 3 in 1!
As of today… the pink is GONE! To be clear… I actually liked the pink, but it made the room feel a lot like a kids' space and that's what I'm trying to get away from. I also have some plans to bring in big bold patterns so I needed the walls to simmer down a bit. I used my HomeRight paint stick for the walls so stay tuned for a tutorial on that in a couple of weeks!
I know white walls may not be for everyone, but the one thing I'm LOVING about them these days is that they feel clean and modern in our historic old home. They also allow me to bring in big ol' textiles and wall art without feeling like there's too much going on in the space. Decisions decisions…
OK. The walls are like 5 square feet so what else have I done? Lots and lots and lots of purchases… not big purchases, mind you… but fun things to style shelves and hang on walls and a better fitting rug. Also options for pillow cases. I'm planning to style the current bed as a day bed so I'd like to have lots of pillows.
Two of the projects I've shared on the blog were intended for the guest room. I'm still thinking this DIY Budget art will look nice over the bed, but again… a lot will depend on the fabric I choose for the daybed.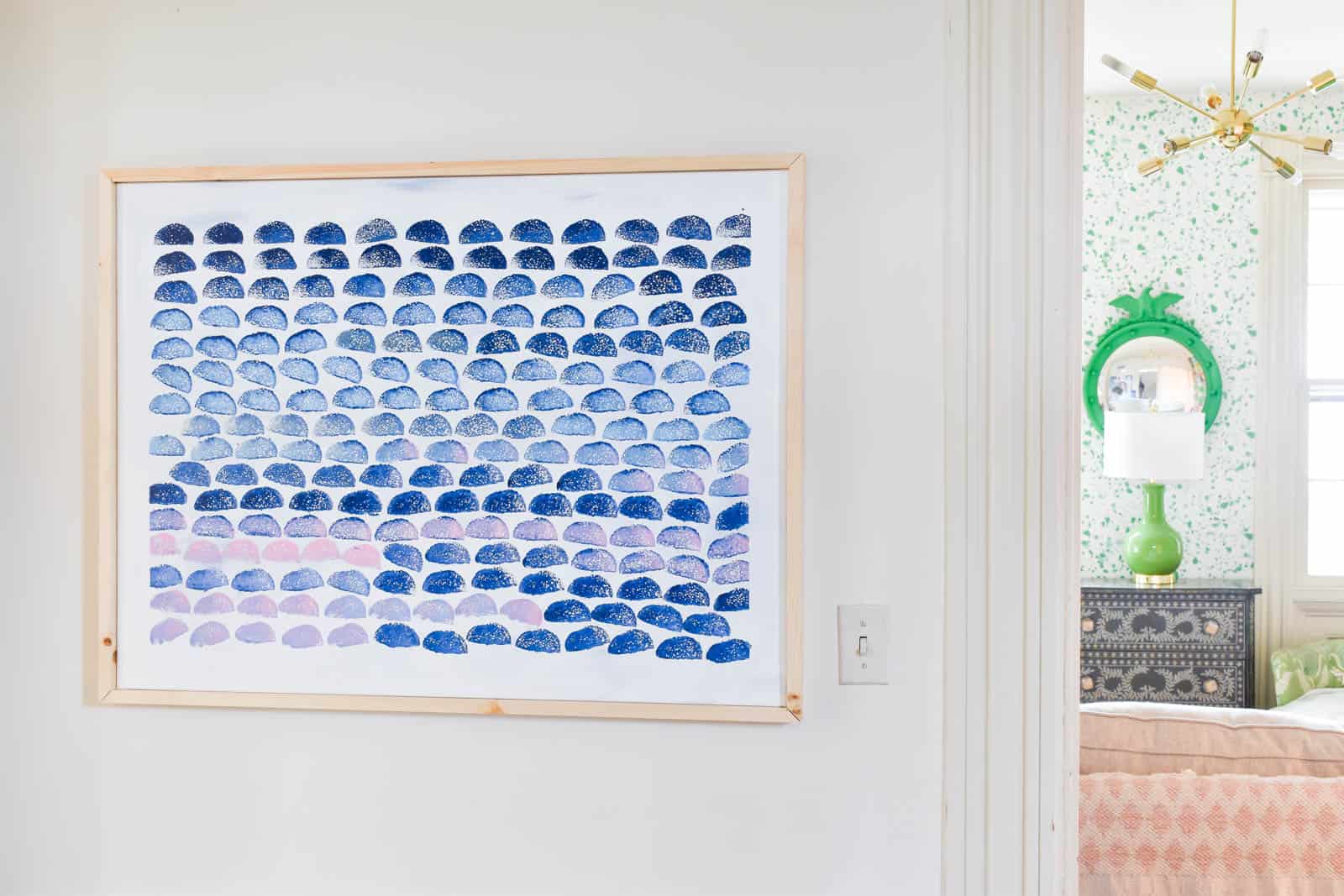 I also made this X-bench with the guest room in mind. I'm not sure the scale of it will work given the rest of the plans I have for the space, but I think there will be a lot of maneuvering once everything is in the space so this guy is still a question mark!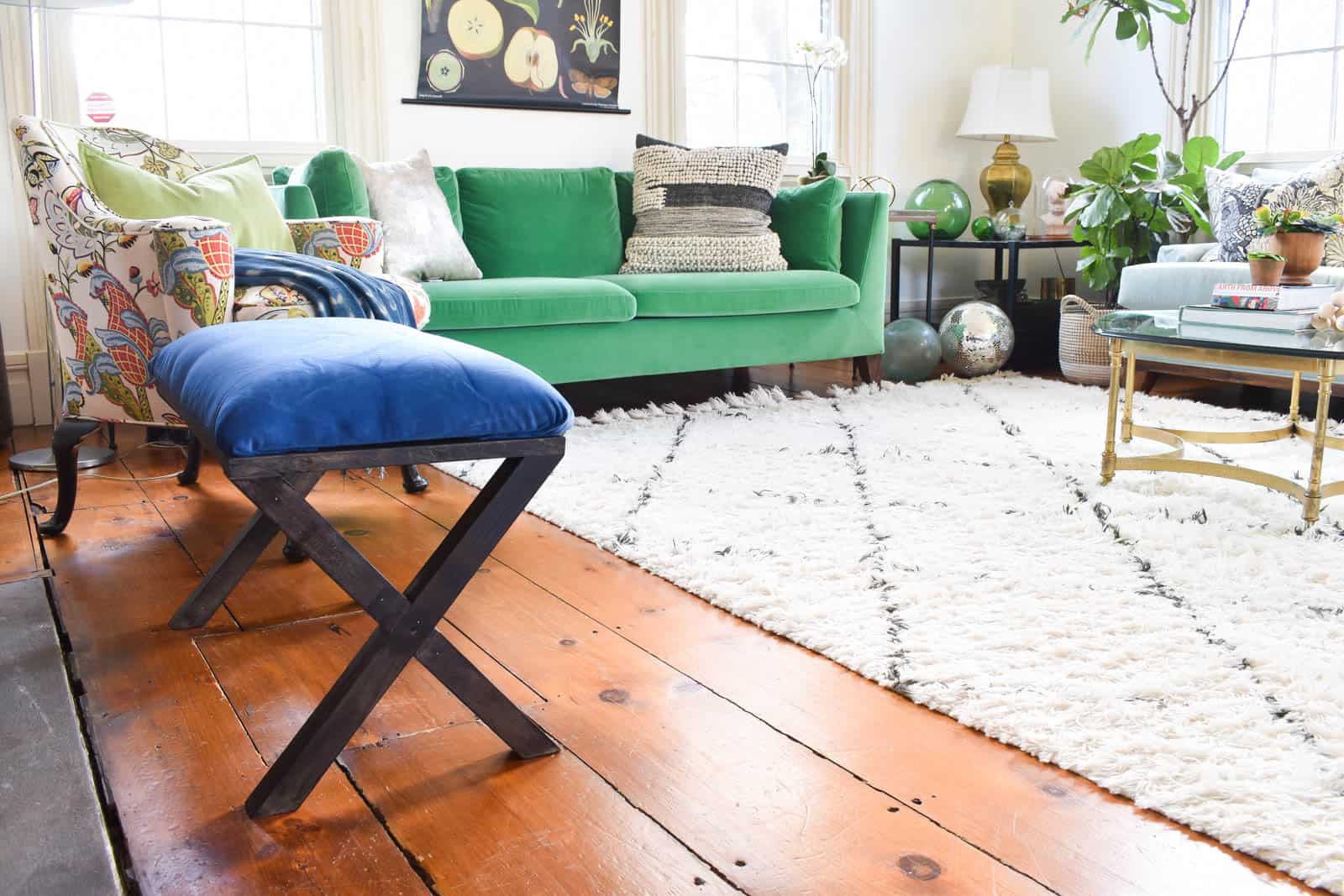 Here's what's left on my project list:
Make the new upholstered bed frame (this is a big project…)
Final decision on fabric… stay tuned for a post on how I choose my fabrics online
Make floating shelves (hopefully!)
Laundry storage
DECORATE!
I'm away this weekend duking it out IN PERSON with Sarah at WBC. I'll try to take some video of us arm wrestling… I'll obviously use my left arm because she's a wee-lassy. Don't forget to check out Sarah's wimpy progress over on her blog HERE.