Hiding a Chain Link Fence
Sometimes it's easier just to cover an ugly chain link fence than it is to remove it!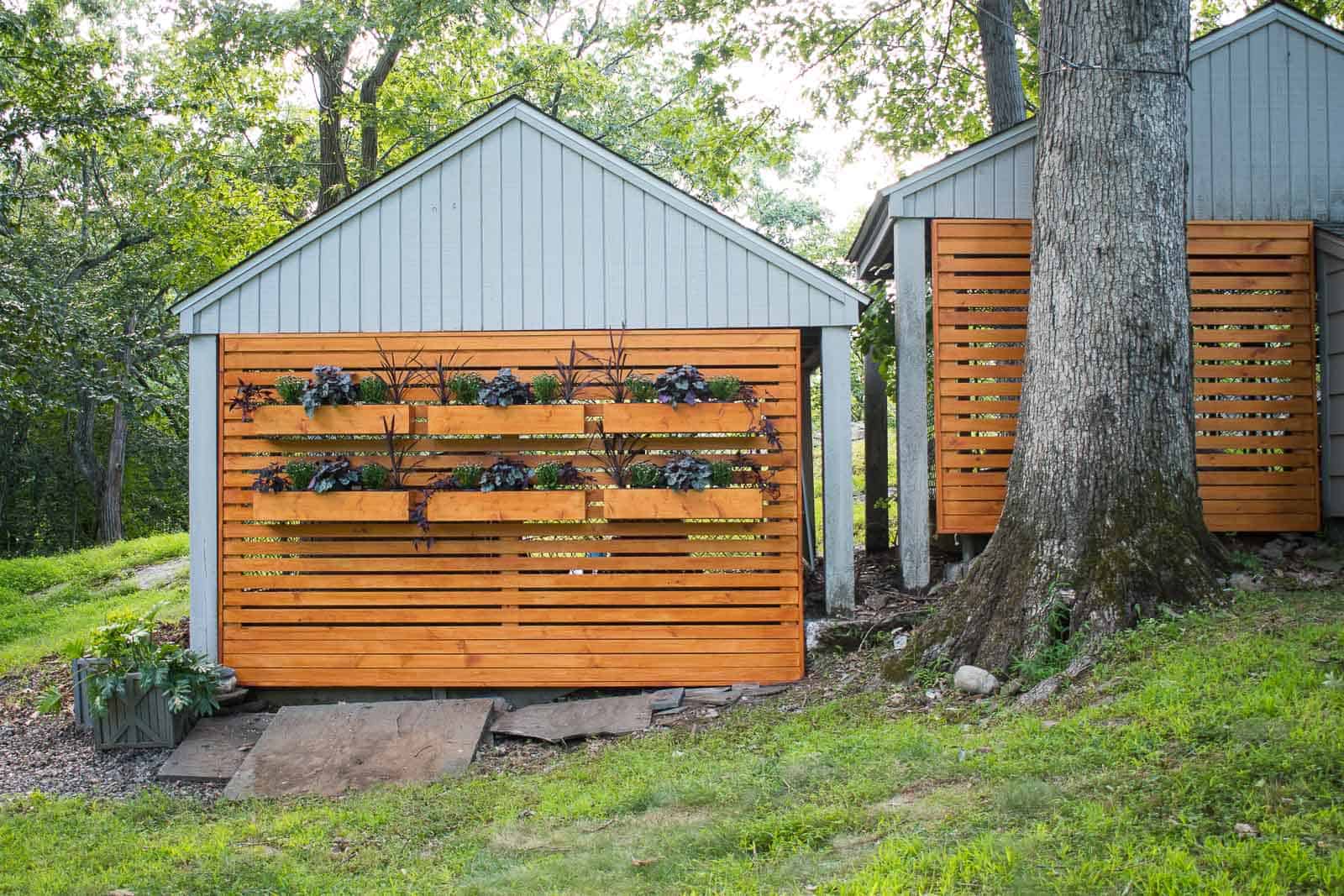 Disclosure: This post was sponsored by The Home Depot. I am always so grateful to these amazing brands for helping me do what I love!
Our rental house sits on a lot of land which is great but one of the features I *didn't* love were these two cages off to the side. From inside the house, we never see them, but when coming up the driveway, it's one of the first things you notice. And nothing says 'warm and welcoming' like a pair of chain link cages. Obviously we couldn't remove them because it's not our property. Honestly I'm not sure what they were used for (chickens?) so maybe the next owner will like them… bottom line, I needed a temporary solution.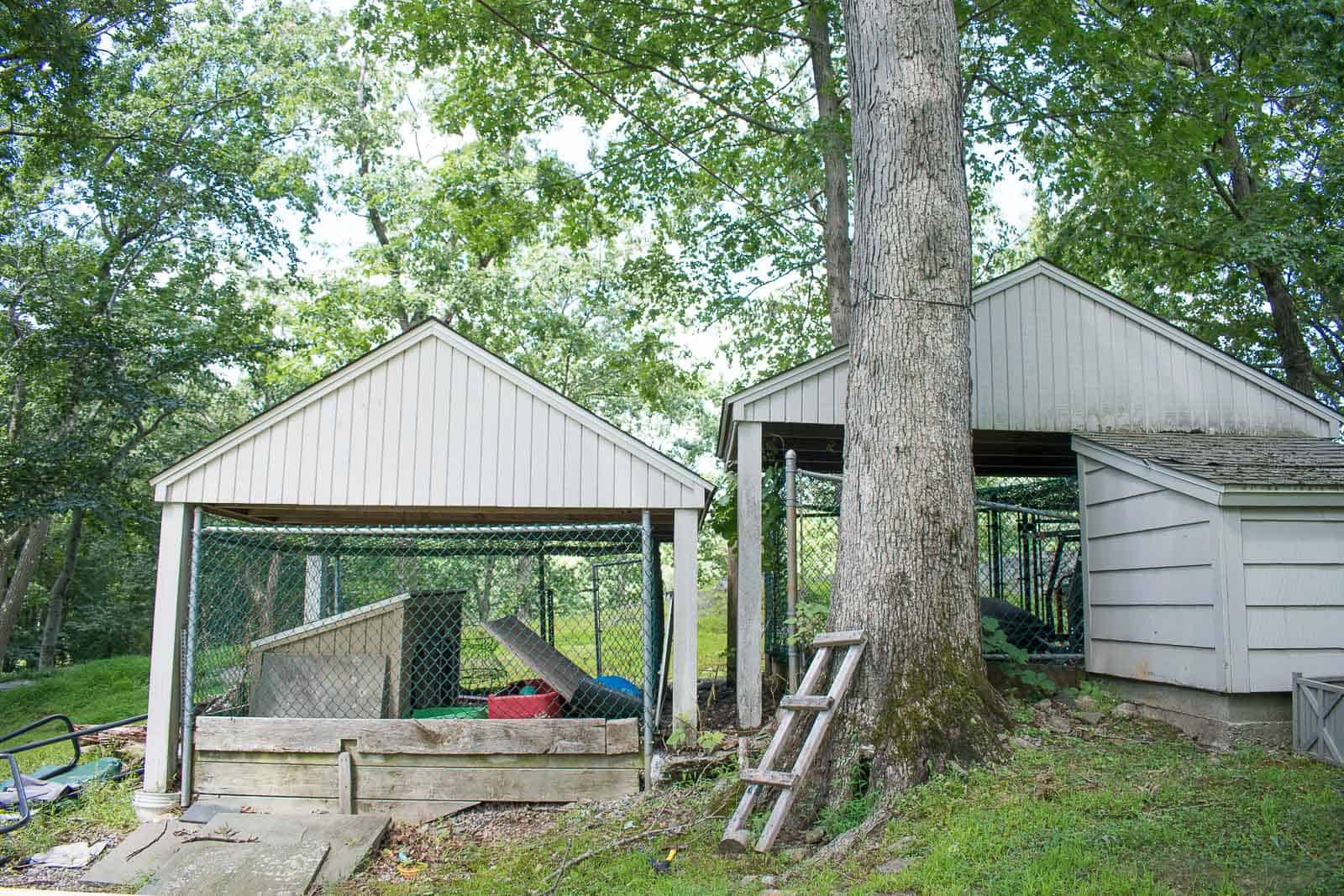 I originally planned on using cedar planks because they resist rot and hold up to weather that much better… but cedar is also expensive, so I opted instead for common pine boards and then I painted them with a waterproof stain. Hopefully they will hold up to the elements but I'll keep you posted!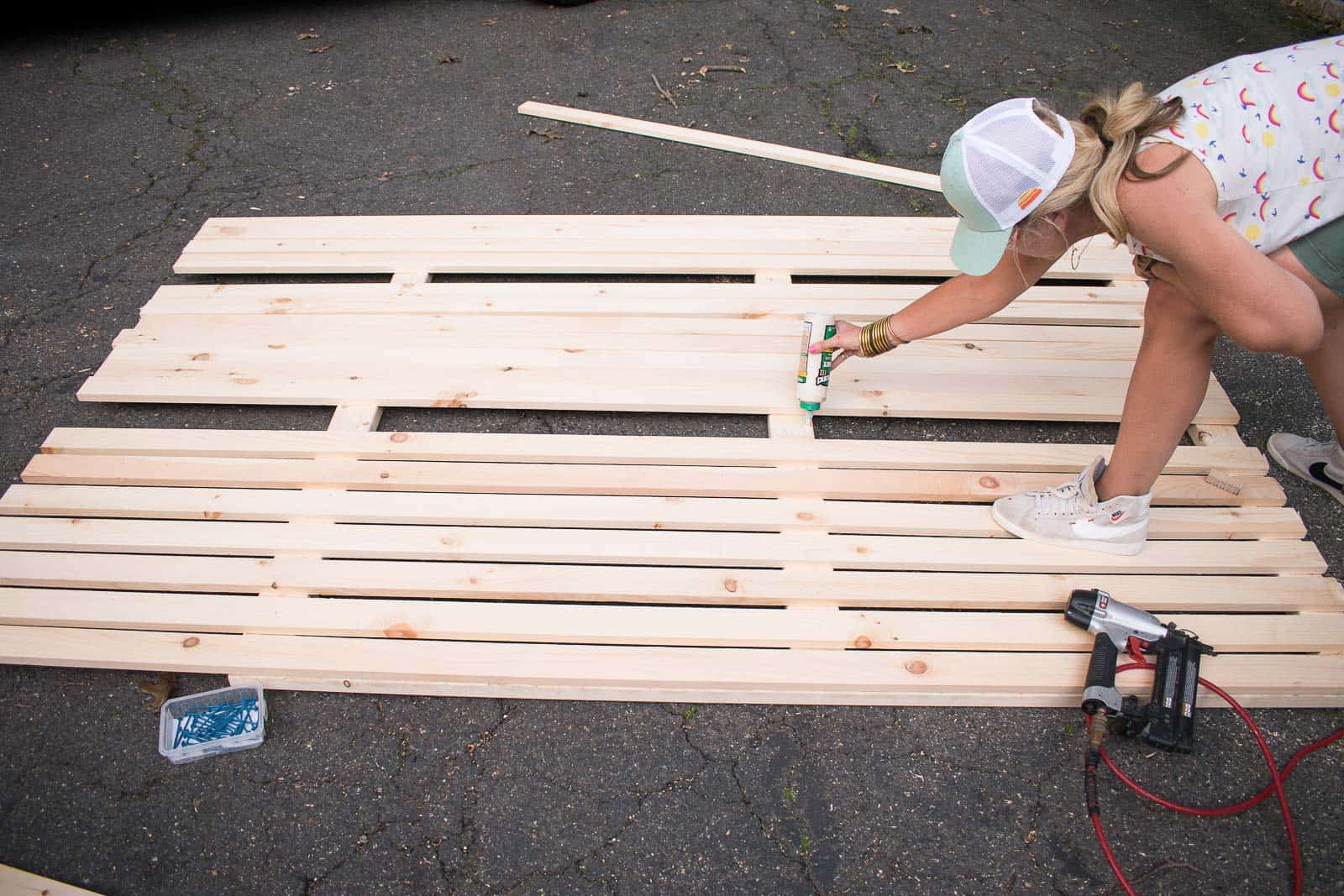 My idea was to make essentially a privacy wall that I could then mount onto the chain link fence and badabing badaboom… ugly cage hidden! I took a spin around Pinterest and noticed a ton of amazing wooden privacy walls that looked easy enough to build, but none were exactly what I had in mind. I love the clean lines of horizontal slats so that was the first decision, but I also wanted to bring in some greenery. Back when I imagined this, it was still late spring so I had cascading vines and a lush living wall in my mind. I missed my window for that, but I love the addition of those planters regardless.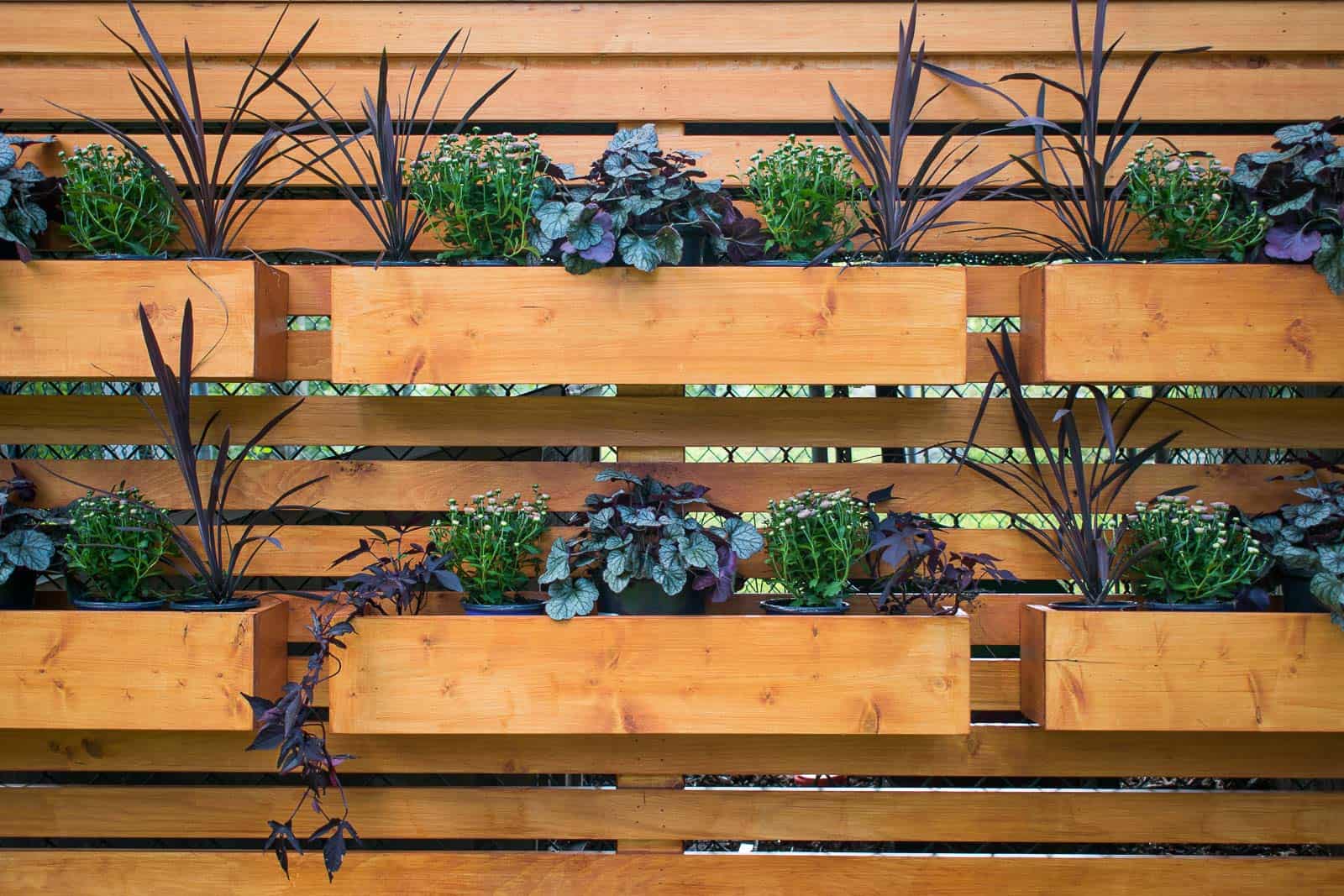 The lines of the planters mimic the lines of the privacy wall itself so overall I think it has a really chic but striking appearance from afar. I.e. when you're driving down our driveway, you're no longer wondering what side hustle we have going on that requires the use of two scary looking chain link cages.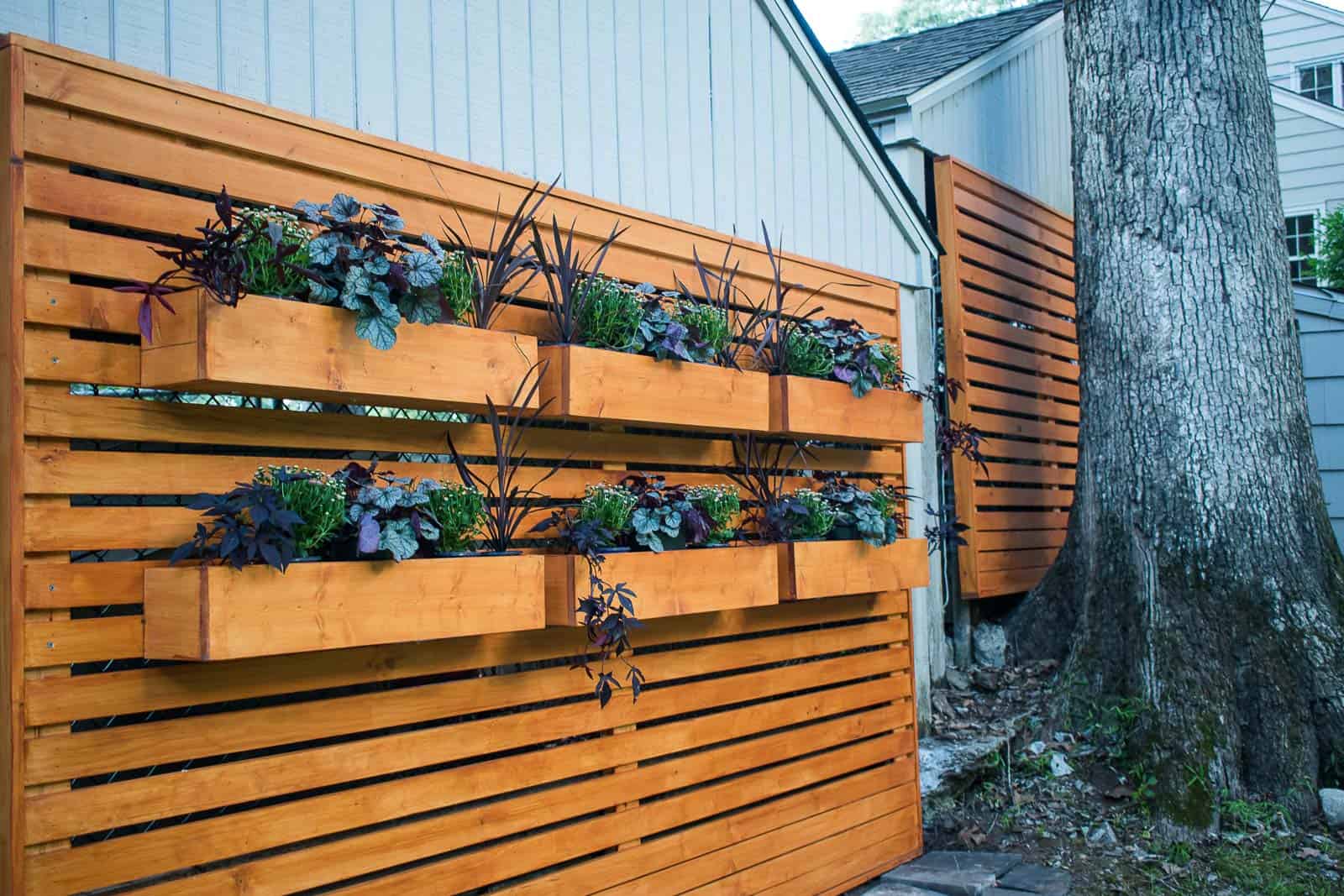 I was able to mound the privacy wall right onto the anchored posts of the chain link fence which made the whole project pretty straight forward. When I realized how heavy each wall was, I was really glad that I didn't need to dig a hole or build a base in order to stabilize it.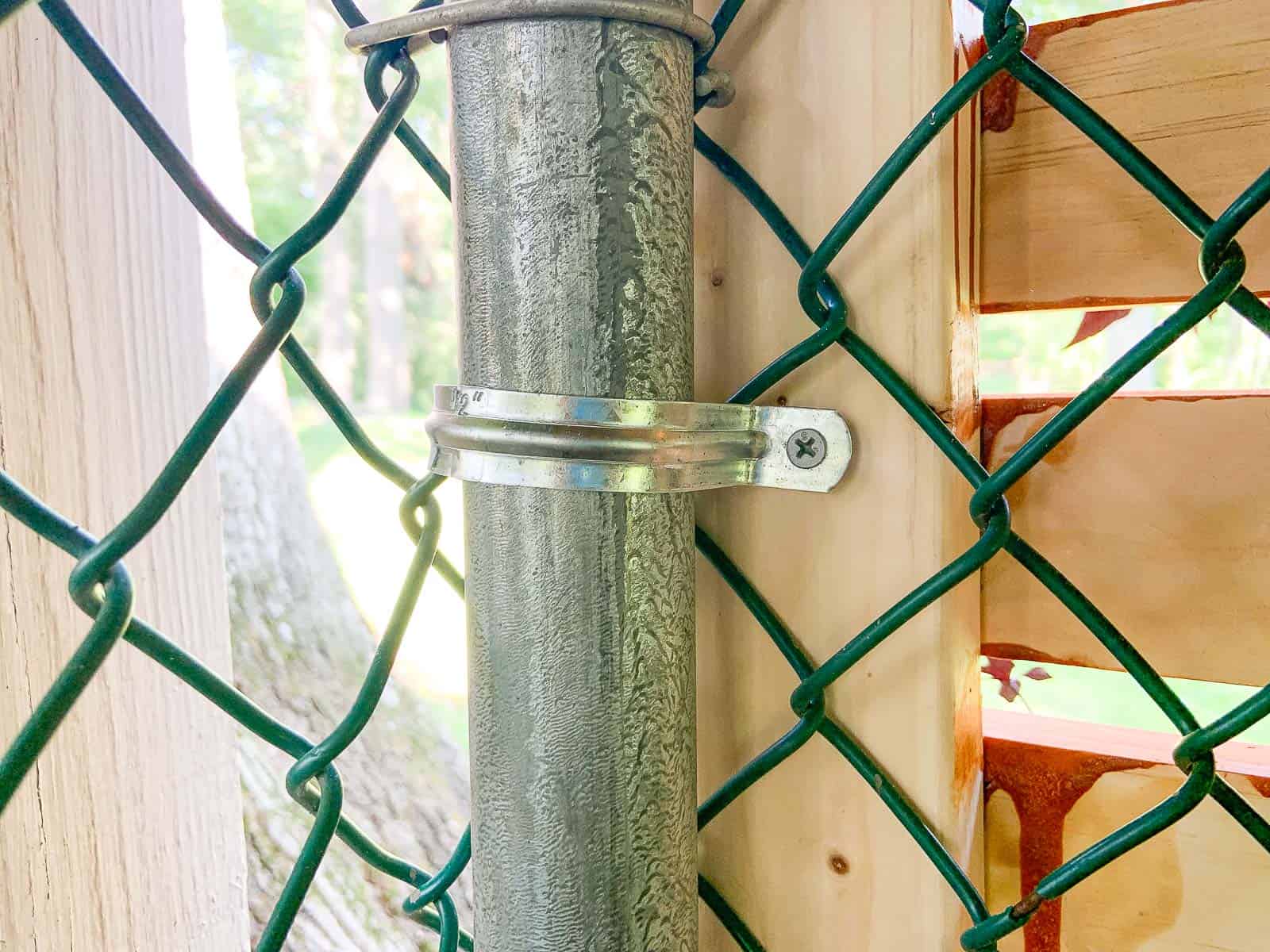 We've definitely had ugly chain link fence situations in previous houses and now that I know how simple it is to hide that action… I wish I had done this project sooner! How much better do those cages look now? Not only is the chain link fence hidden, but also the junk that we've decided to 'store' inside the cages is no longer visible either!! Leave me a comment and let me know if you have anything at your house that you'd love to… hide.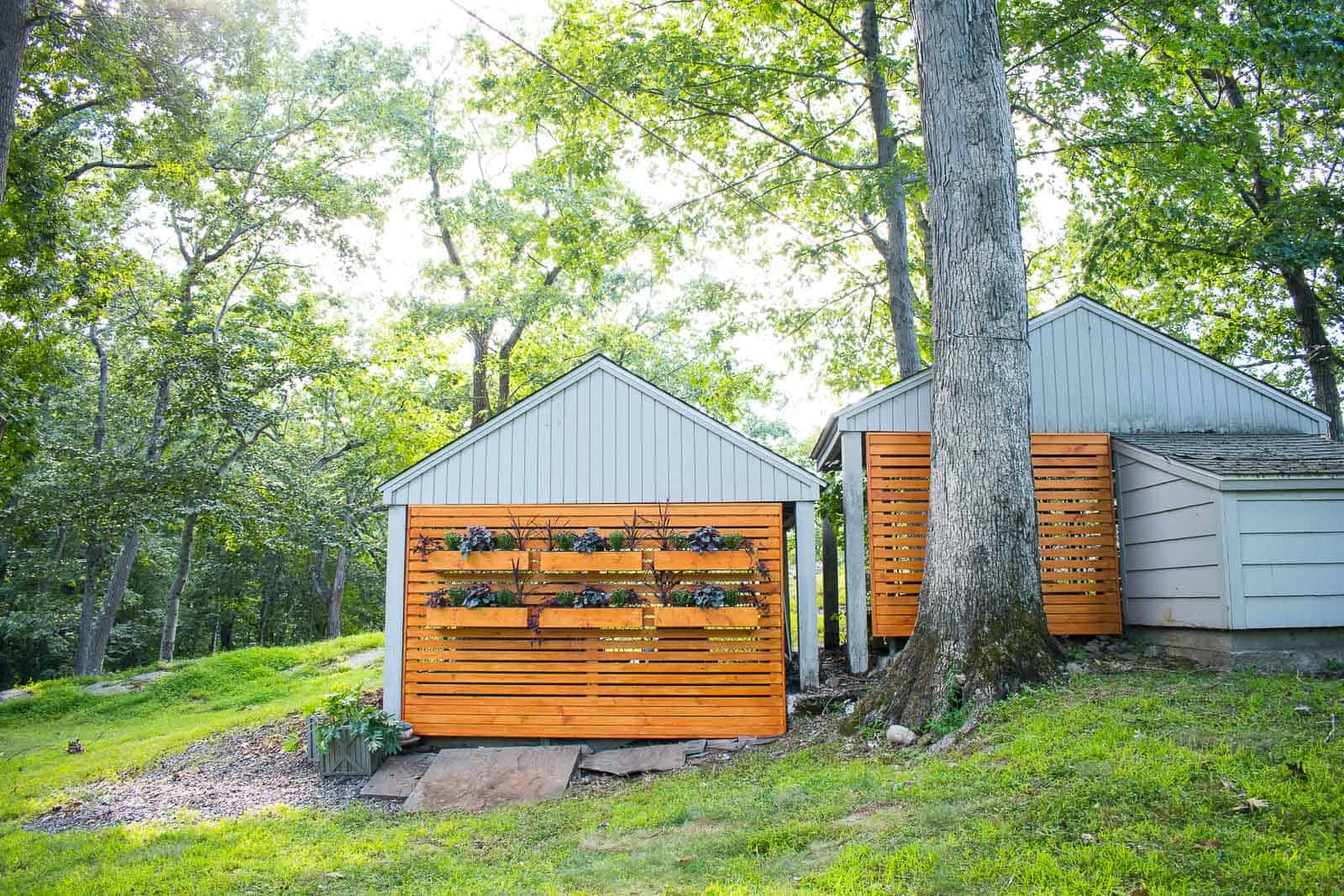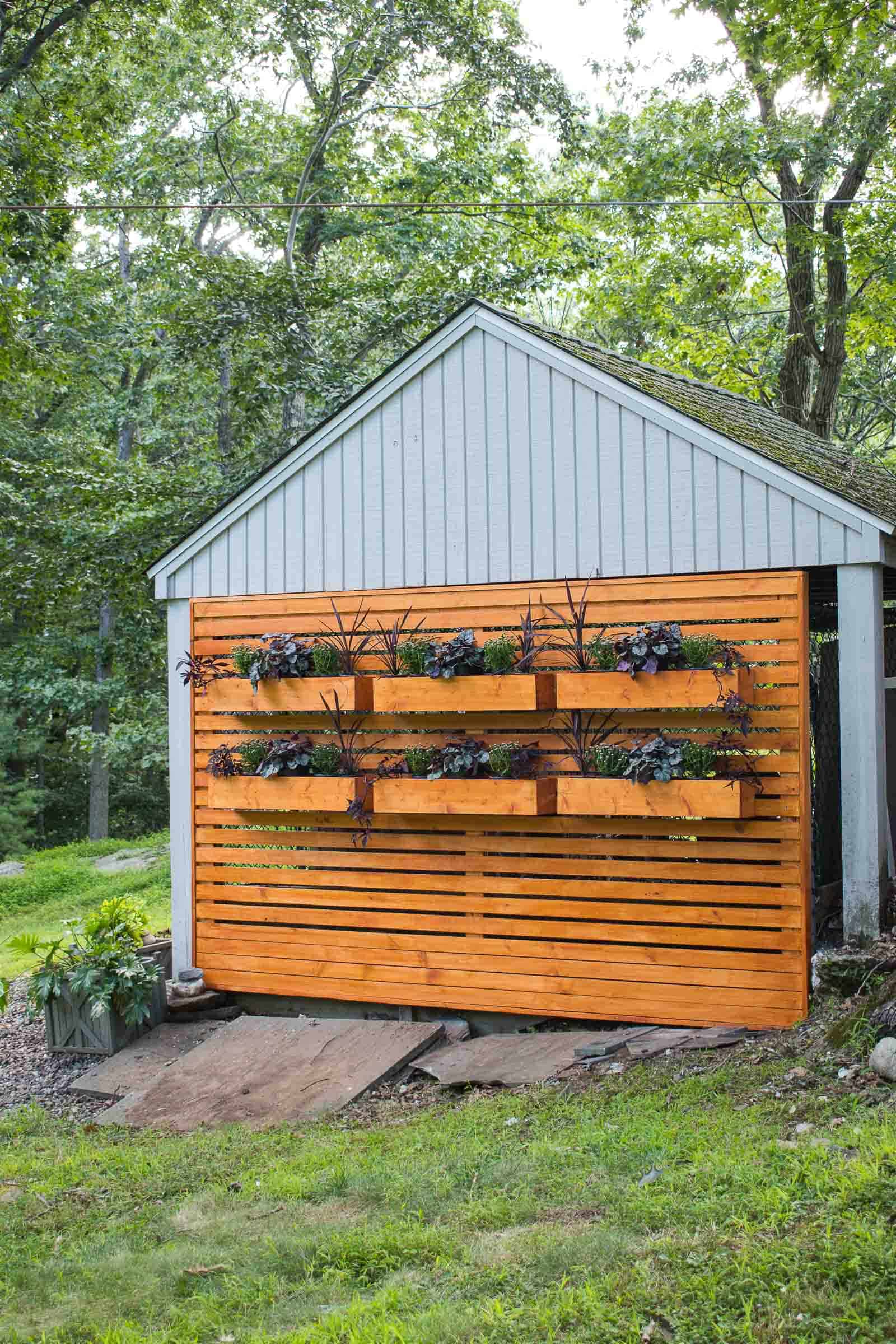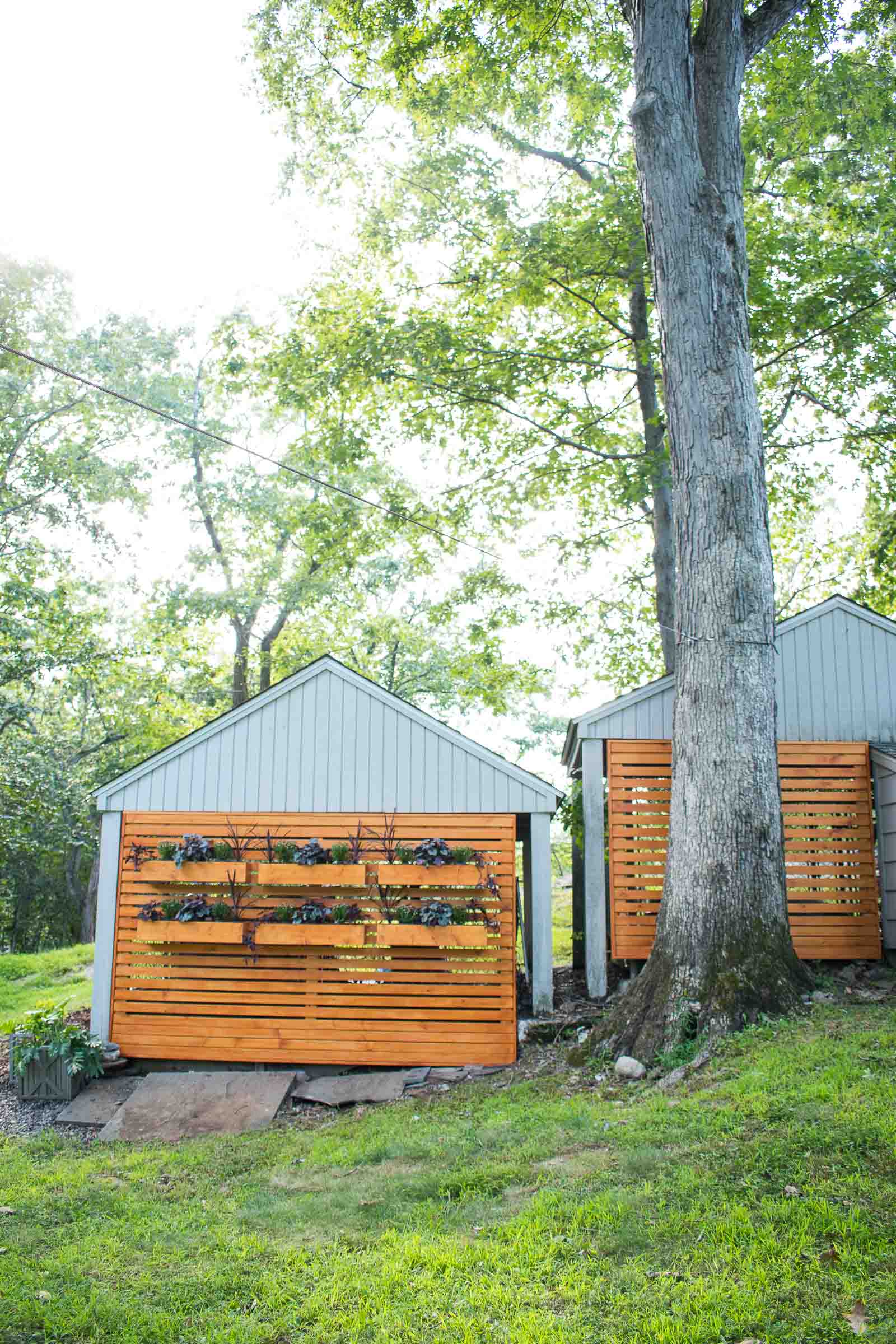 If you liked this collaboration of mine with The Home Depot, you should also check out these:
Neutral (gasp!) Baby Boy's Nursery
Upstairs Storage Space Turned Office