Last fall, I asked Martha what she wanted for Christmas and her answer was a desk.  As the middle of our five kids, she watches her two big siblings sit down to write and draw and you can see her little wheels turning.  I finally put the finishing touches on this corner in her room and it looks adorable… just like the artist in residence.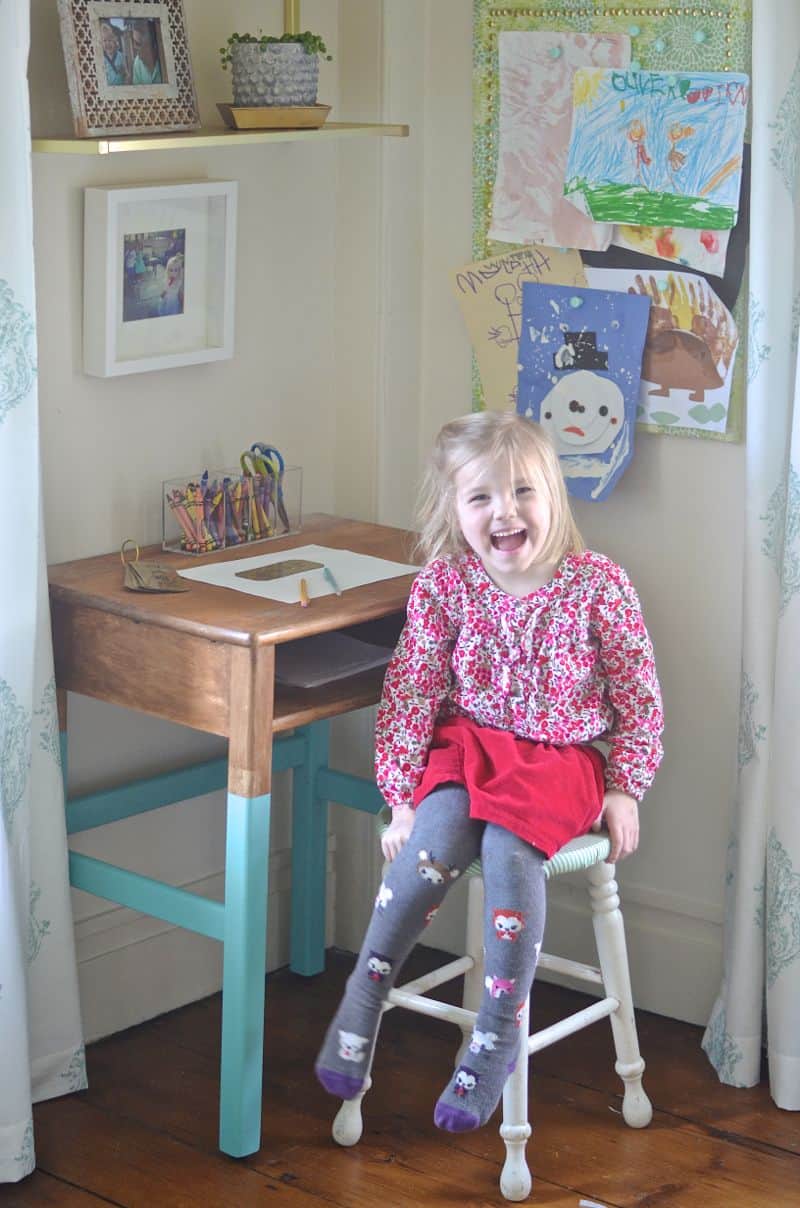 I posted about the desk on FB and thanks to everyone's feedback, I decided to leave the top portion untouched and to bring in a  little modern color to the legs alone.  Here's how the desk area looked before.  (Whomp whomp.)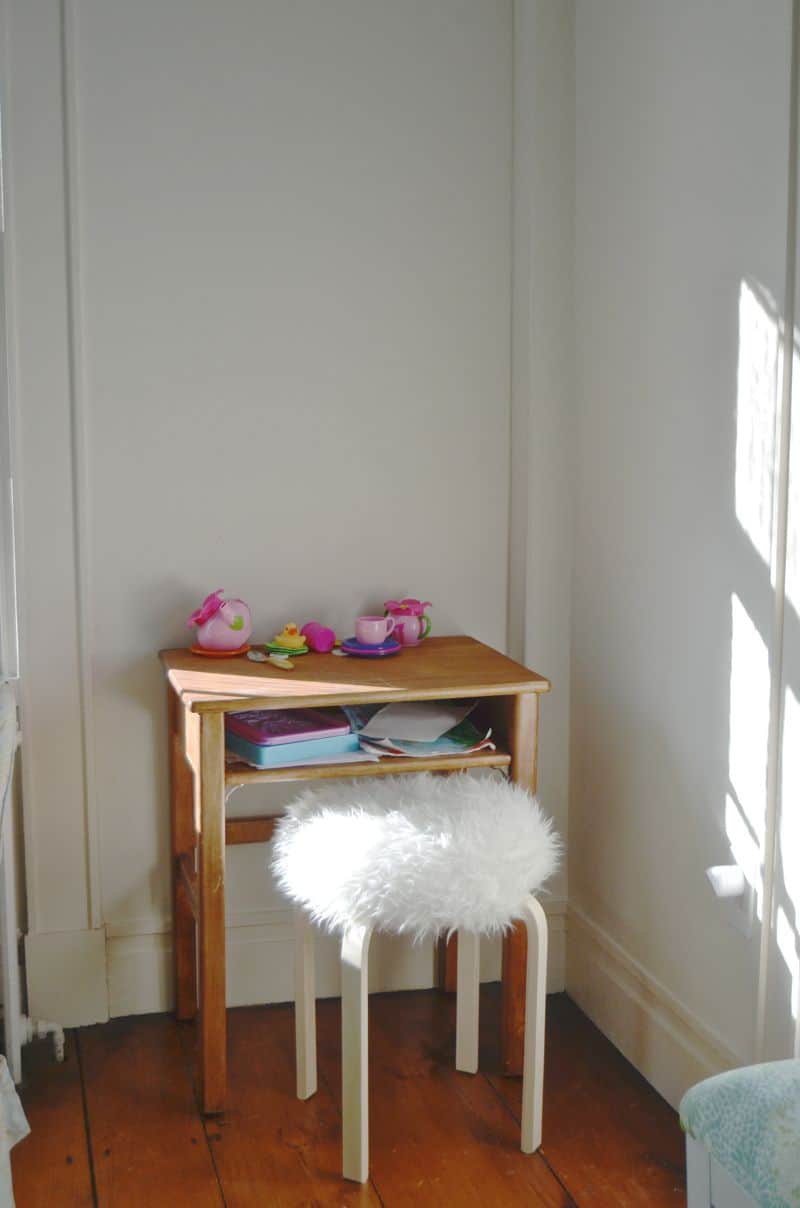 And here's how it is NOW! (Yee haw!)  I used an amazing blue that was sent to me by General Finishes… isn't turquoise just the happiest color?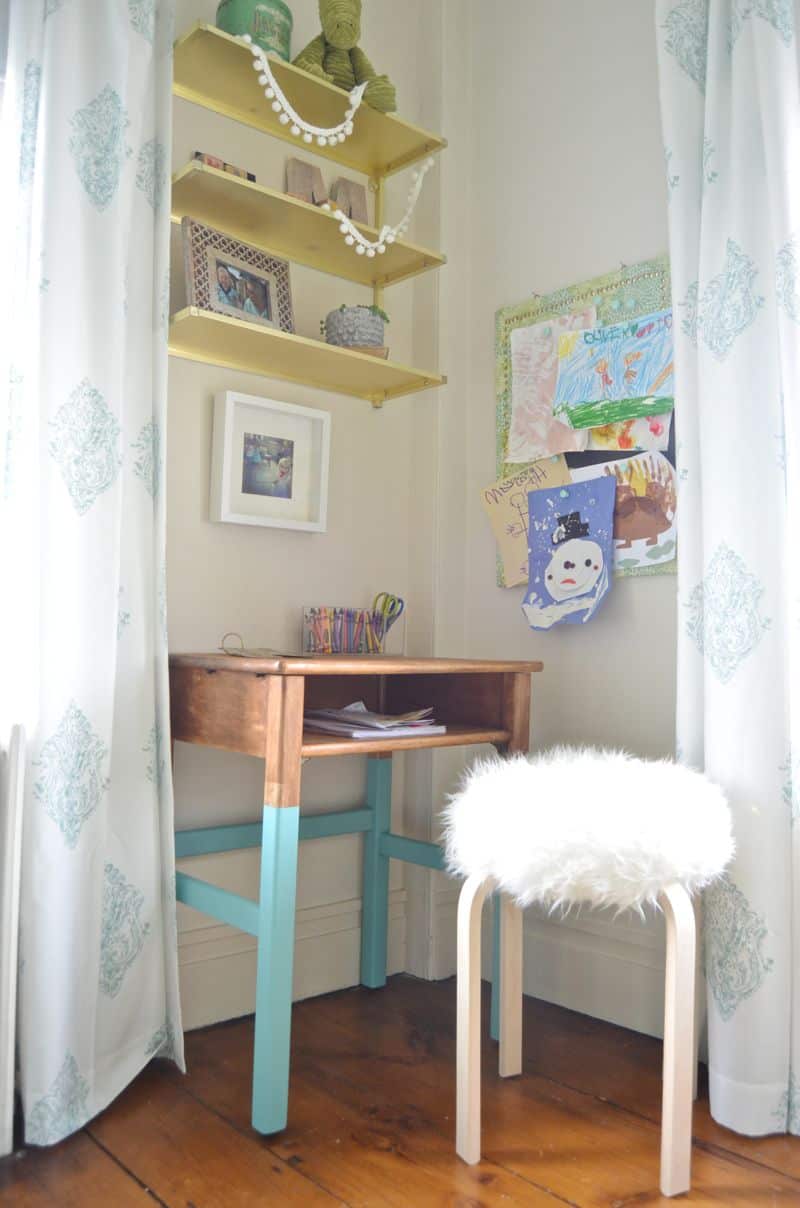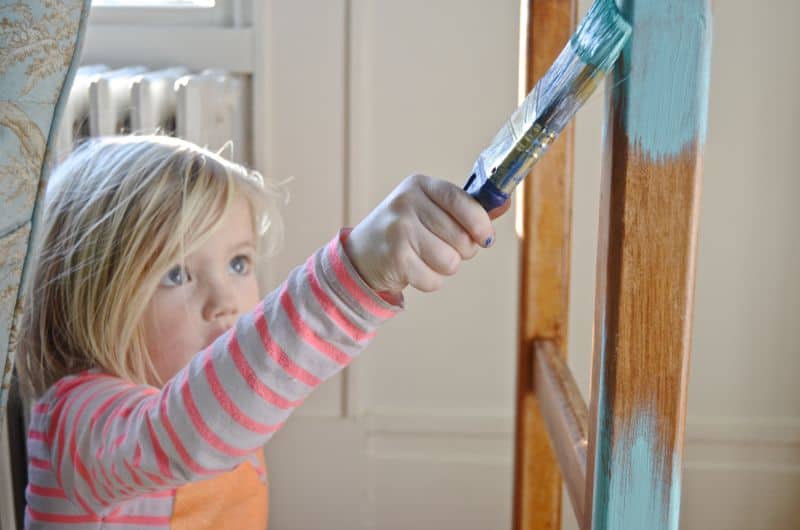 I'll pop a full source list at the end of this post, so scroll down if you want to know where anything is from!  I shared the tutorial to that cozy stool a couple of weeks ago. The gold shelf is amazing and the perfect setting for all my little Martha tchotchkes.  She's obsessed with owls so there's lots and lots of that going on.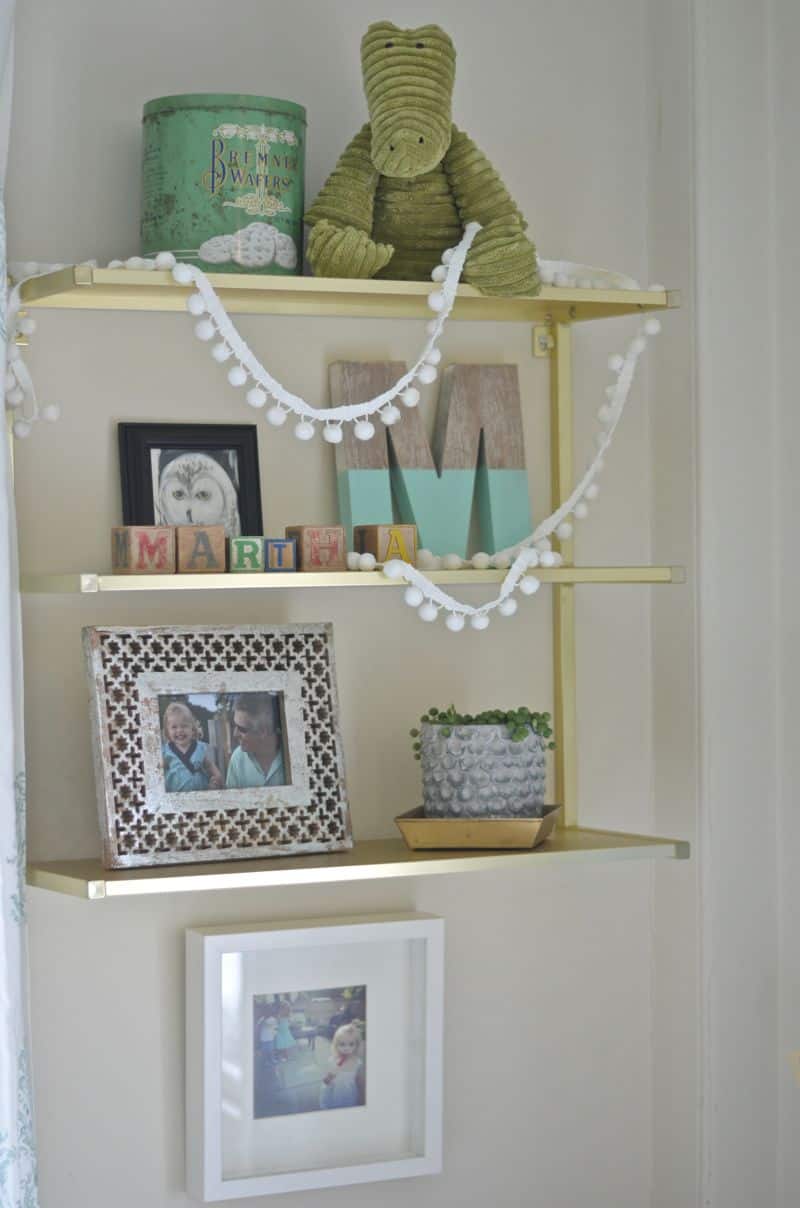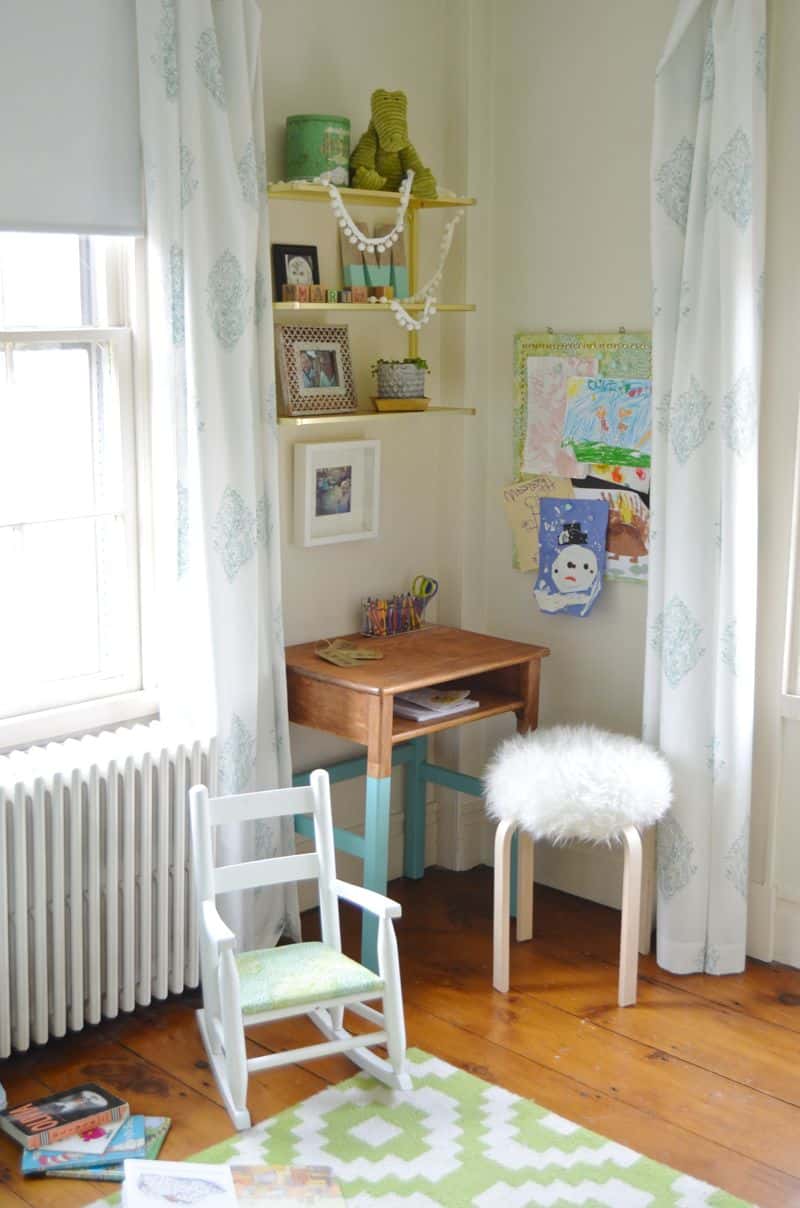 My grandmother would *always* have a tin of Bremner wafers in her pantry so when I saw that at the flea market, it HAD to come home with me.  I put the extra thumbtacks in there so the little kids don't get into them.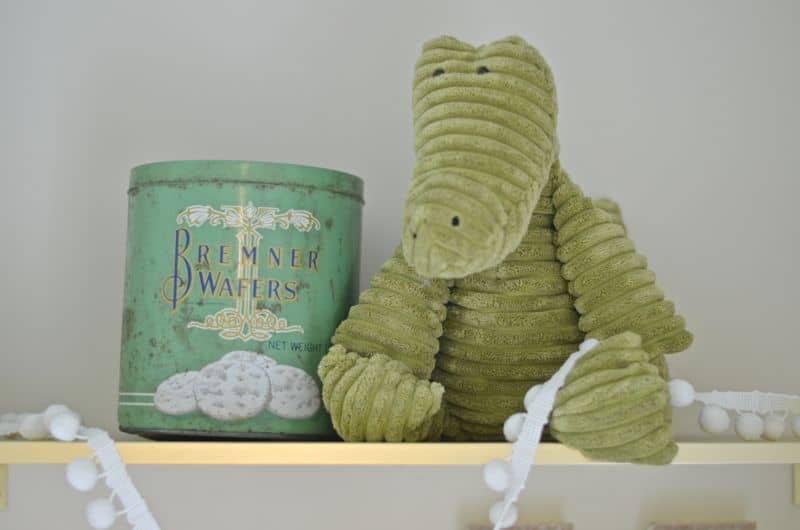 What is it they say about insanity? It's doing the same thing over and over and thinking you might get a different result? Well, this succulent is my insanity. I'm hoping that 3rd time's a charm with this one because I love how it looks tucked into that little concrete planter.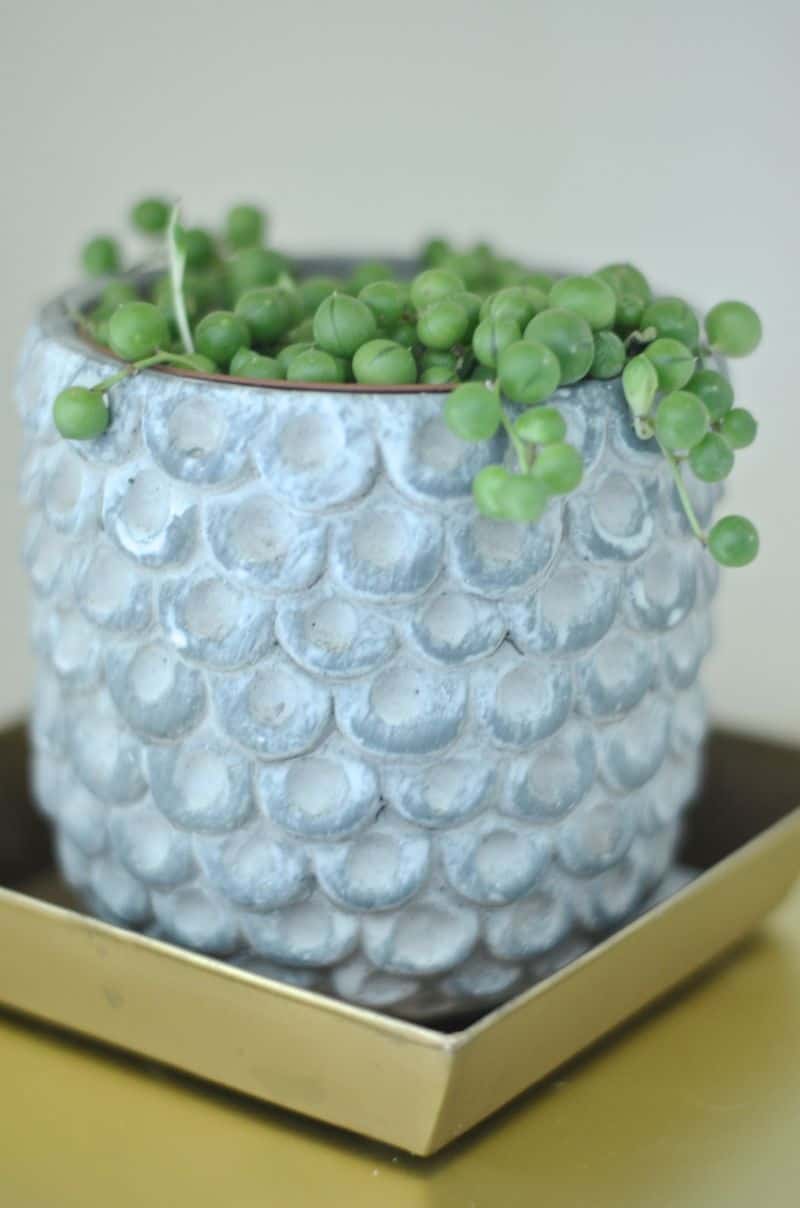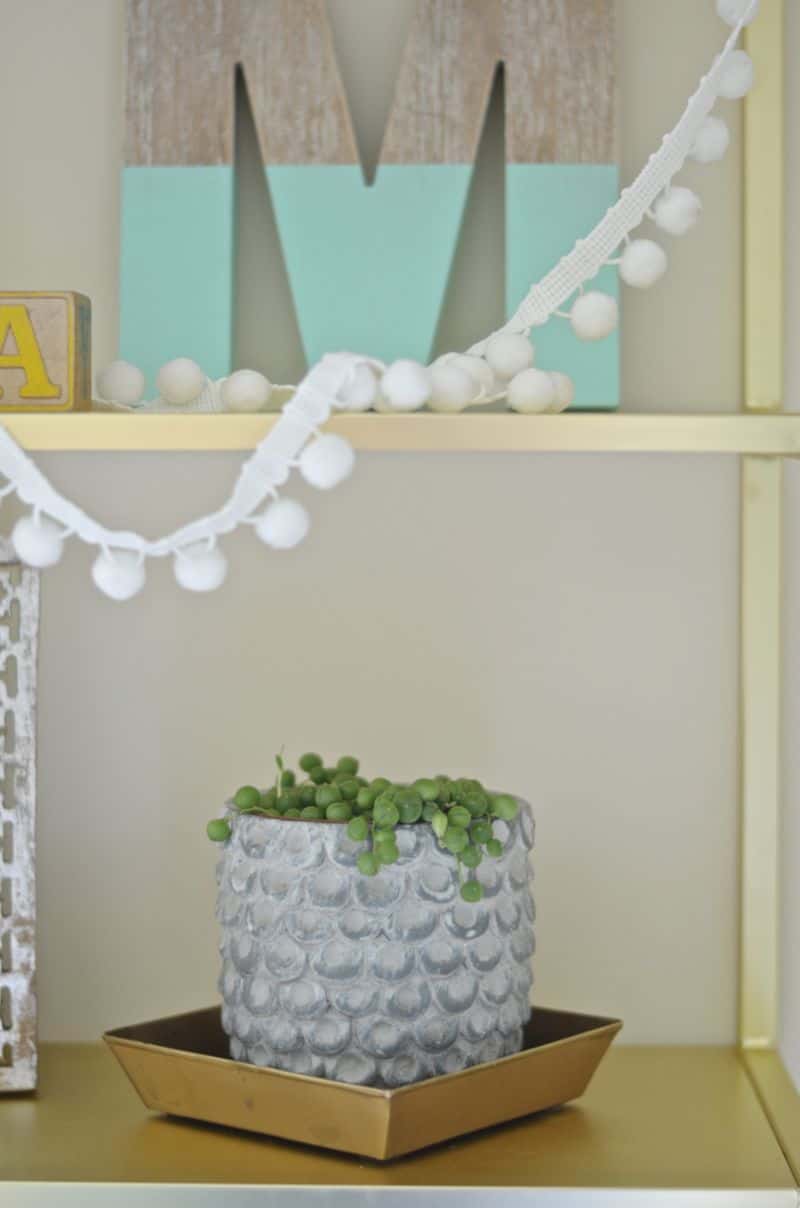 The picture of Martha with her popsicle makes me chuckle every time I see it… the big kids are in hysterics behind her. Aren't sibling dynamics amazing?!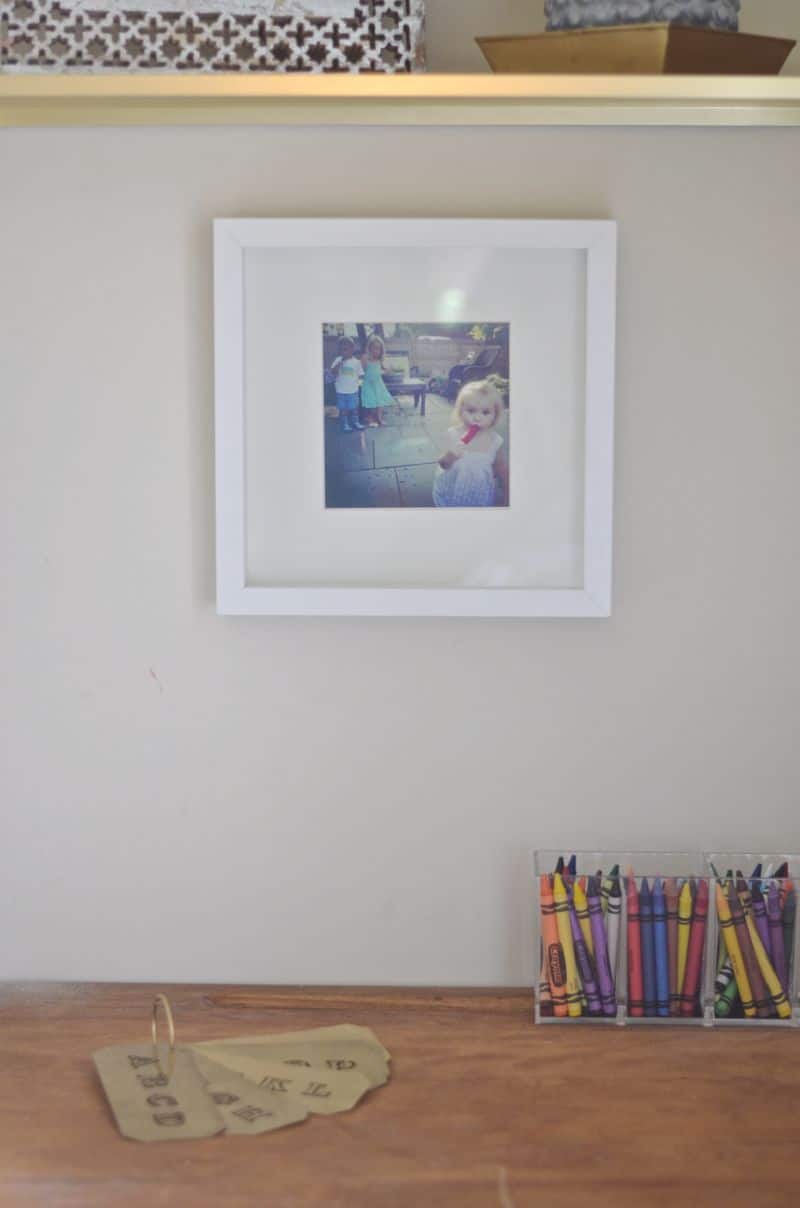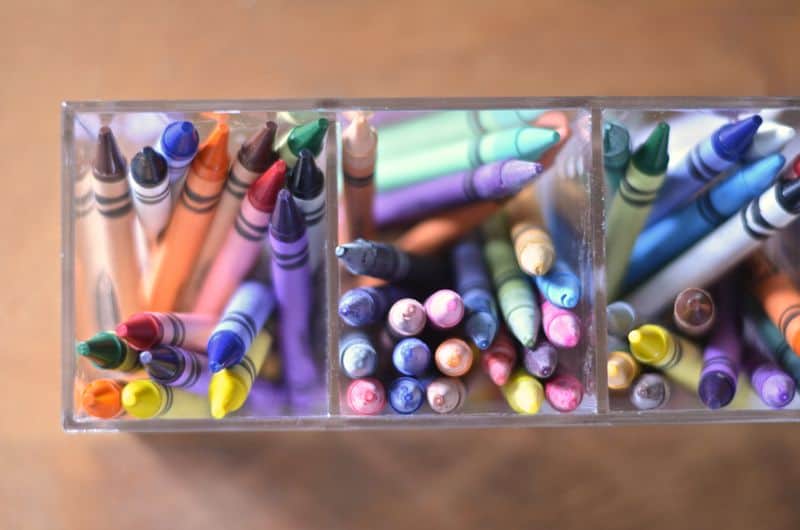 Oliver had to get in on the action a bit when he came home from school.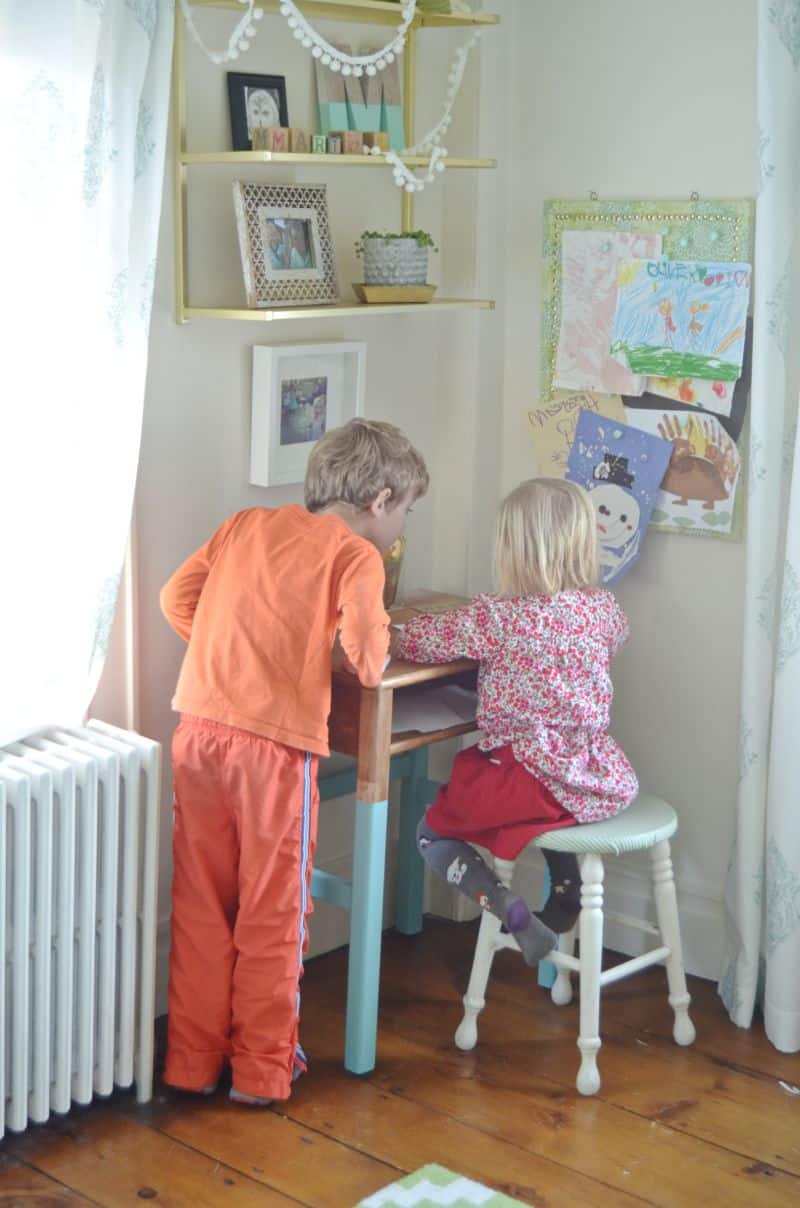 I made the cork board from a $5 Goodwill find and some leftover fabric from her Ikea bench makeover.  It's the same style as the one on our command center… just dollar store gold thumbtacks around the perimeter!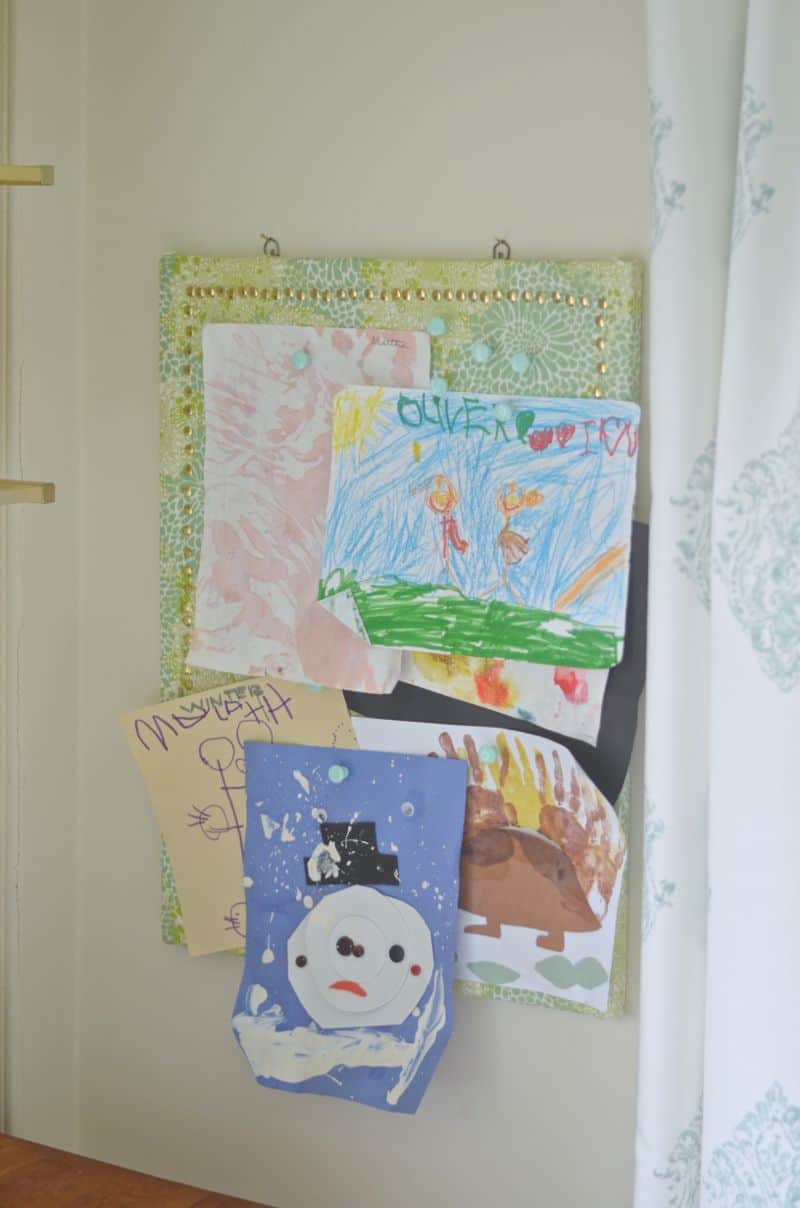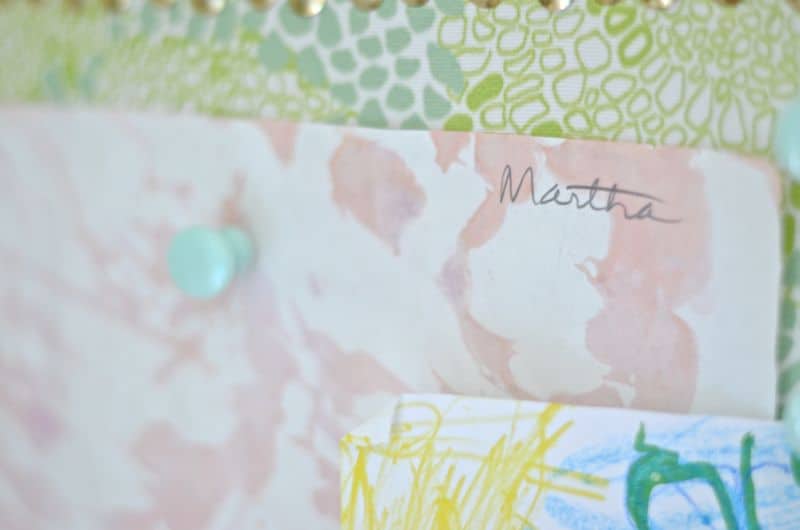 Here are a few more beauty shots for you!  (For those of you with eagle eyes, I'll share the tutorial to the Martha light box next week!)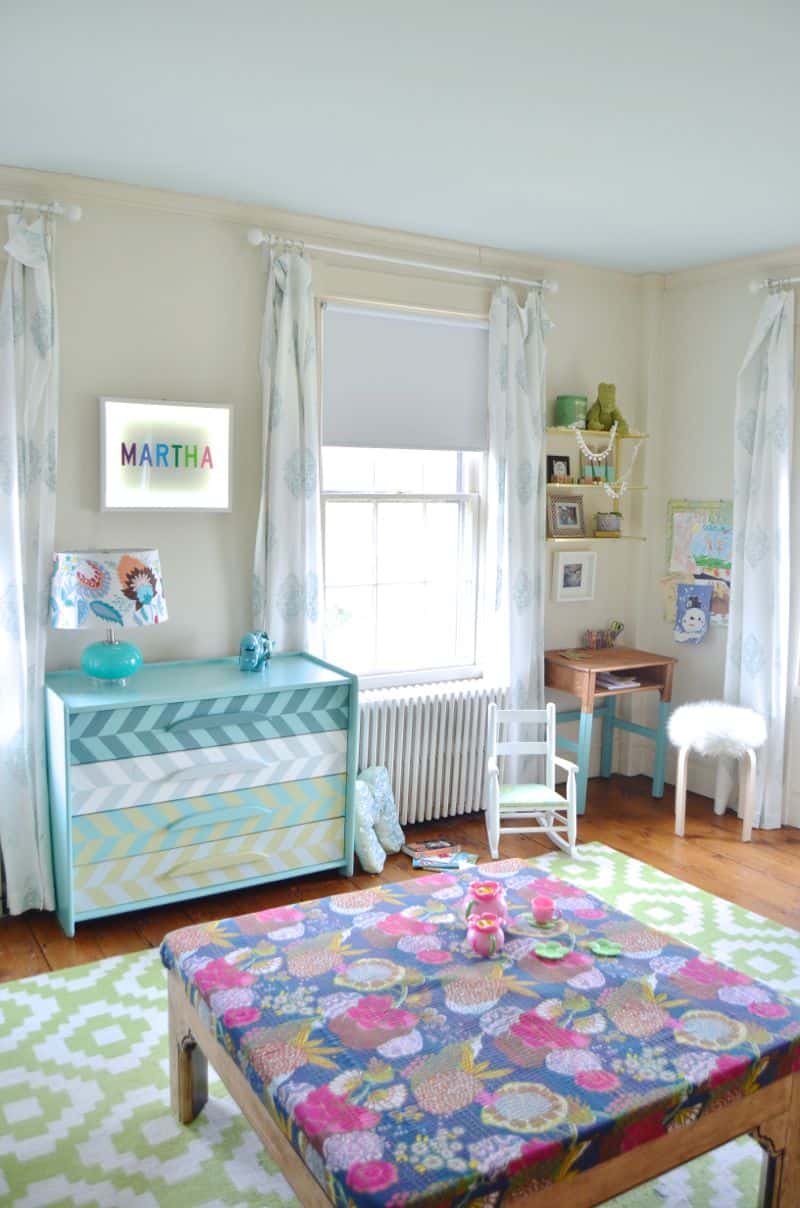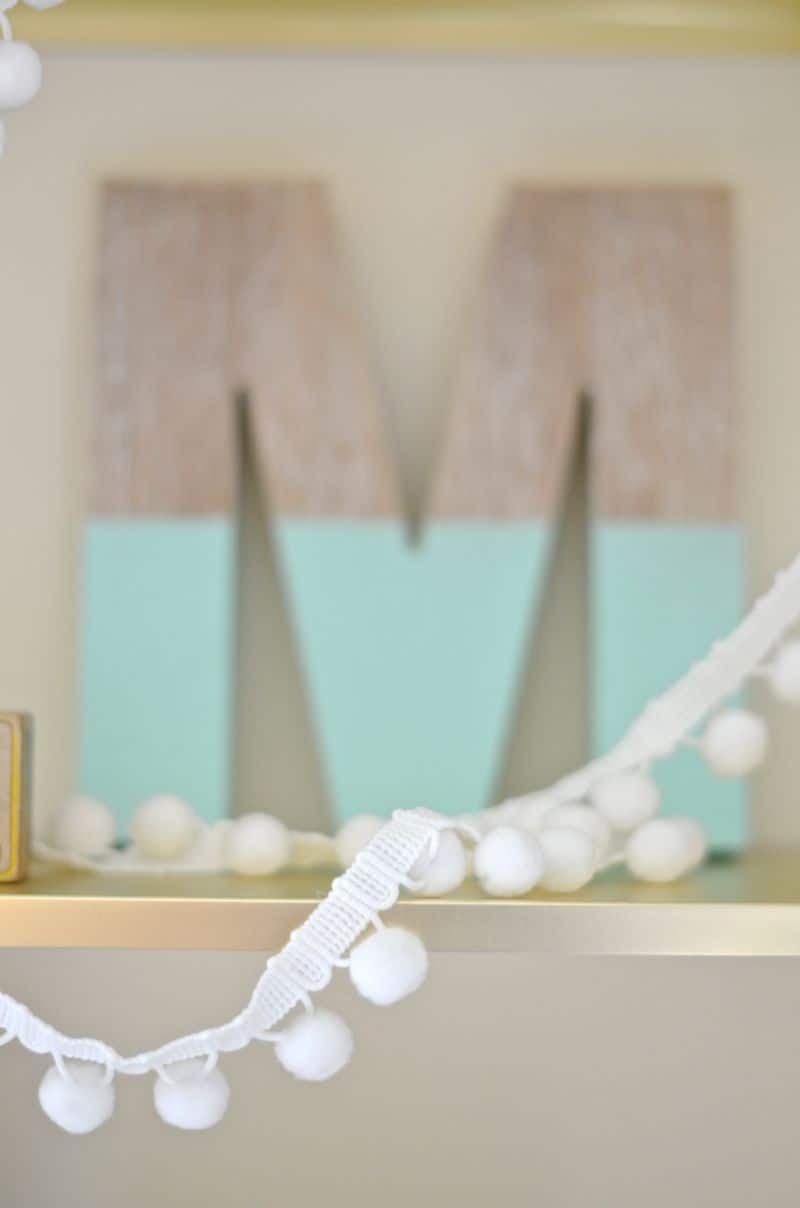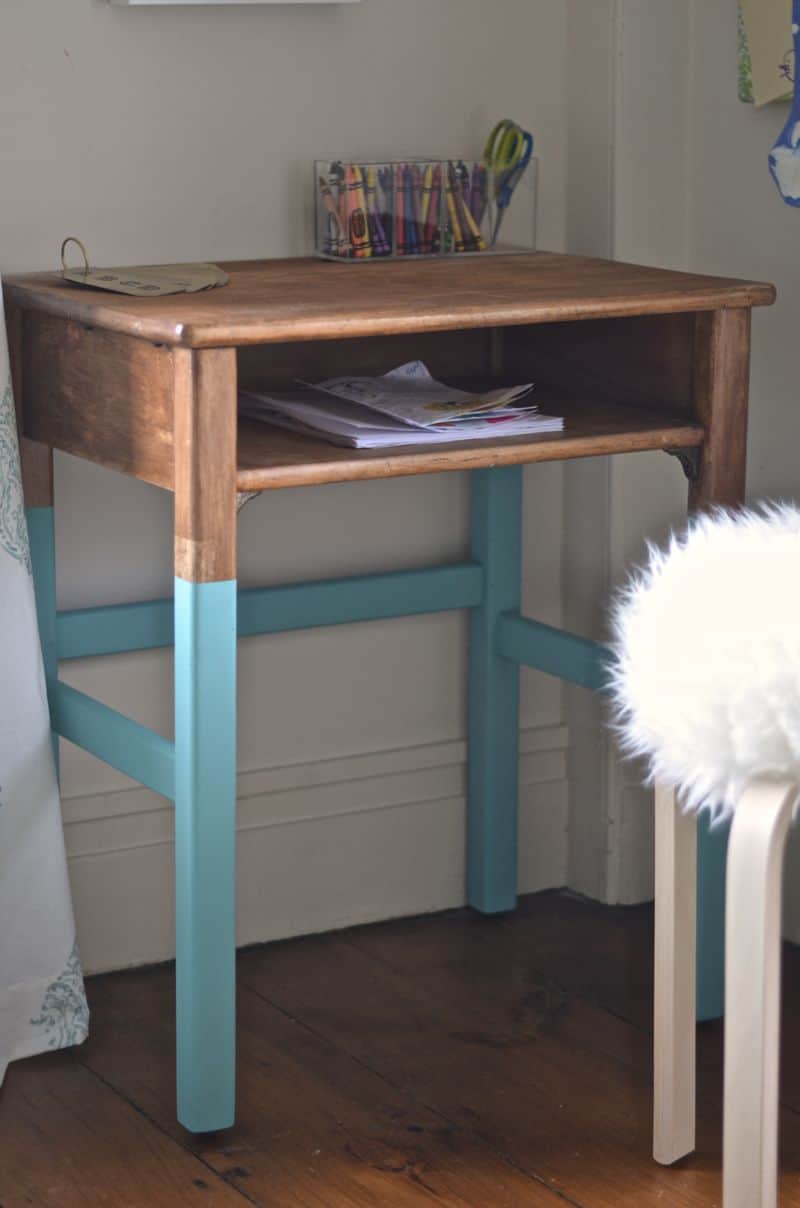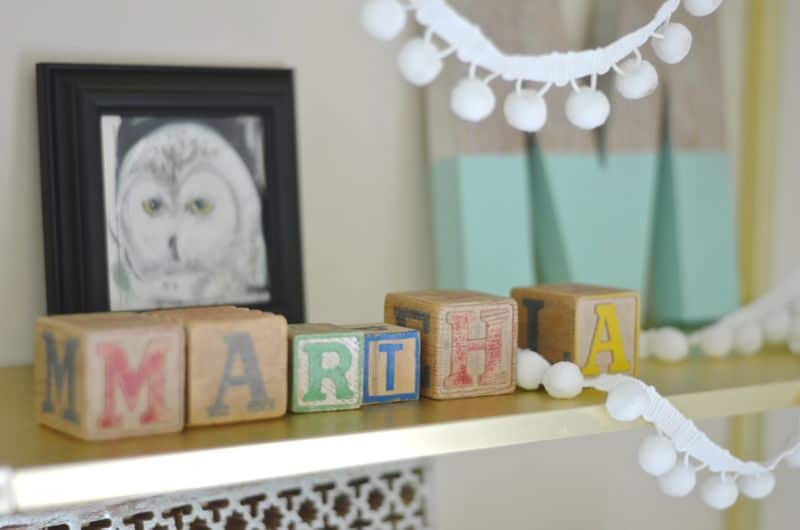 Source List
(Affiliates included for your convenience)
And for those of you who are tripping enough to think this room looks like that all the time, rest assured… THIS is our norm. (Plastic toys get pulled out for photo shoots!)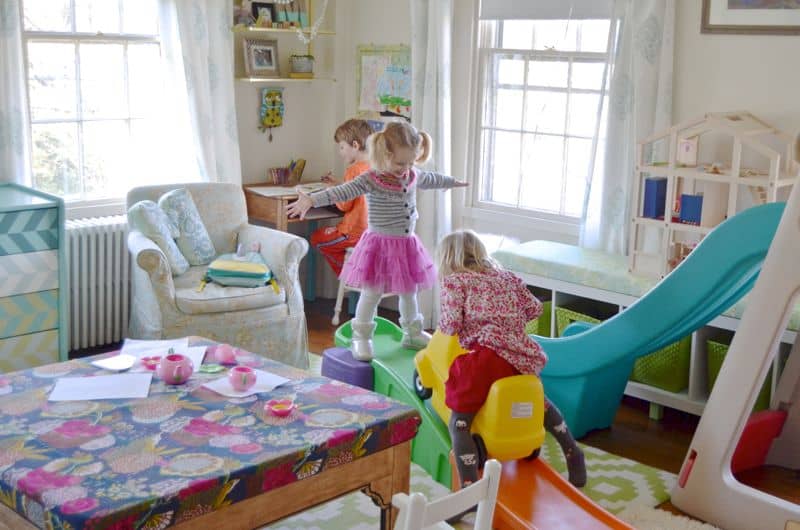 Who am I kidding… we all love the dream of a neat and cleaned up space! Pin it here–>