Christmas Home Tour
Last Saturday we had friends over for dinner so I had to officially clean the house and get some holiday decor set up! In the past, I've pulled down every last box from the attic and crammed everything into a spot and draped everything over a surface. This year… not so much. I always seem to gravitate towards greenery and… something a little fun.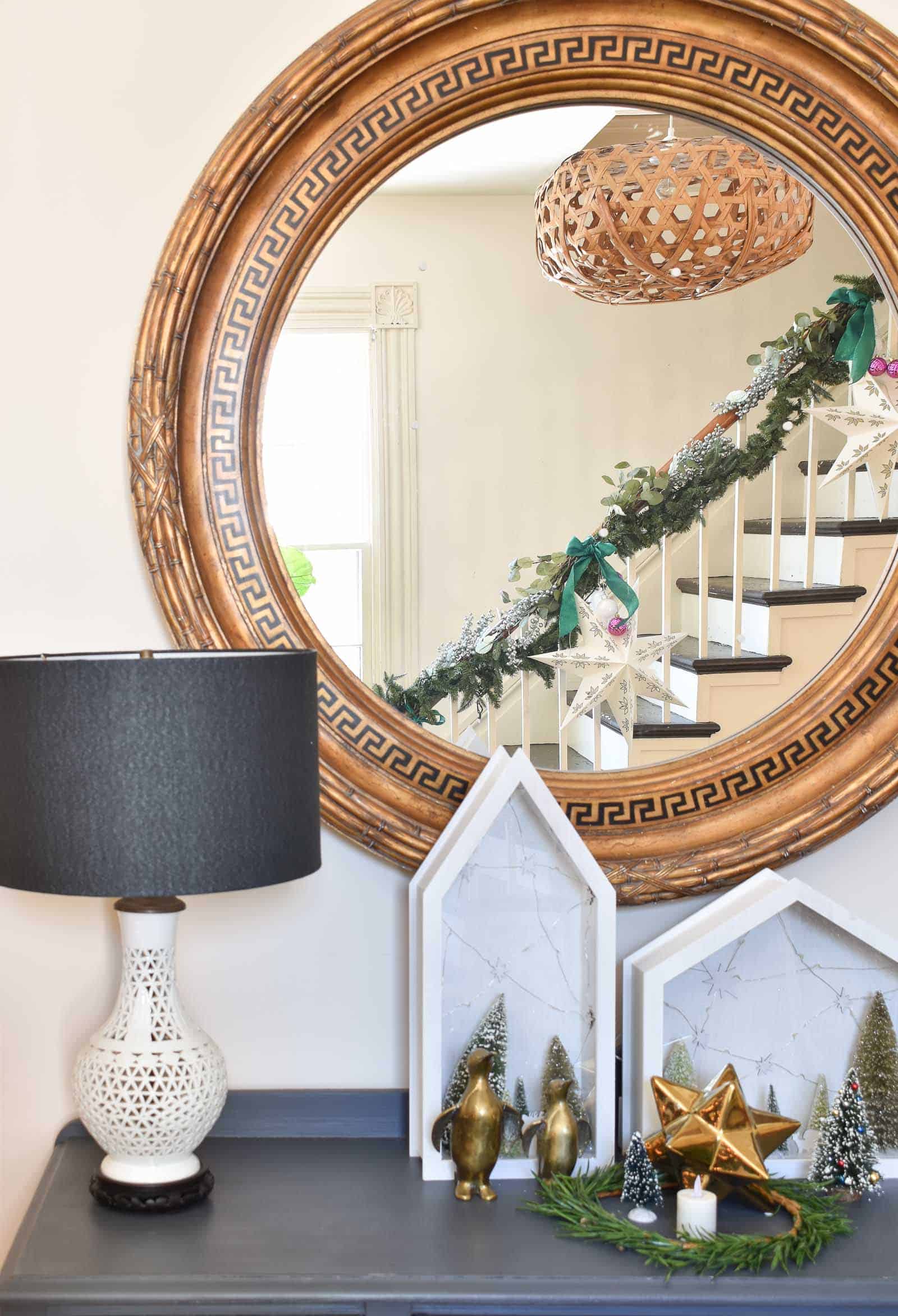 The mantle in our living room is an easy focal point, so I brought out this bright green garland and then tucked some of my favorite little critters in nice and cozy. Those brass candlesticks seemed like a nice addition so… there they are!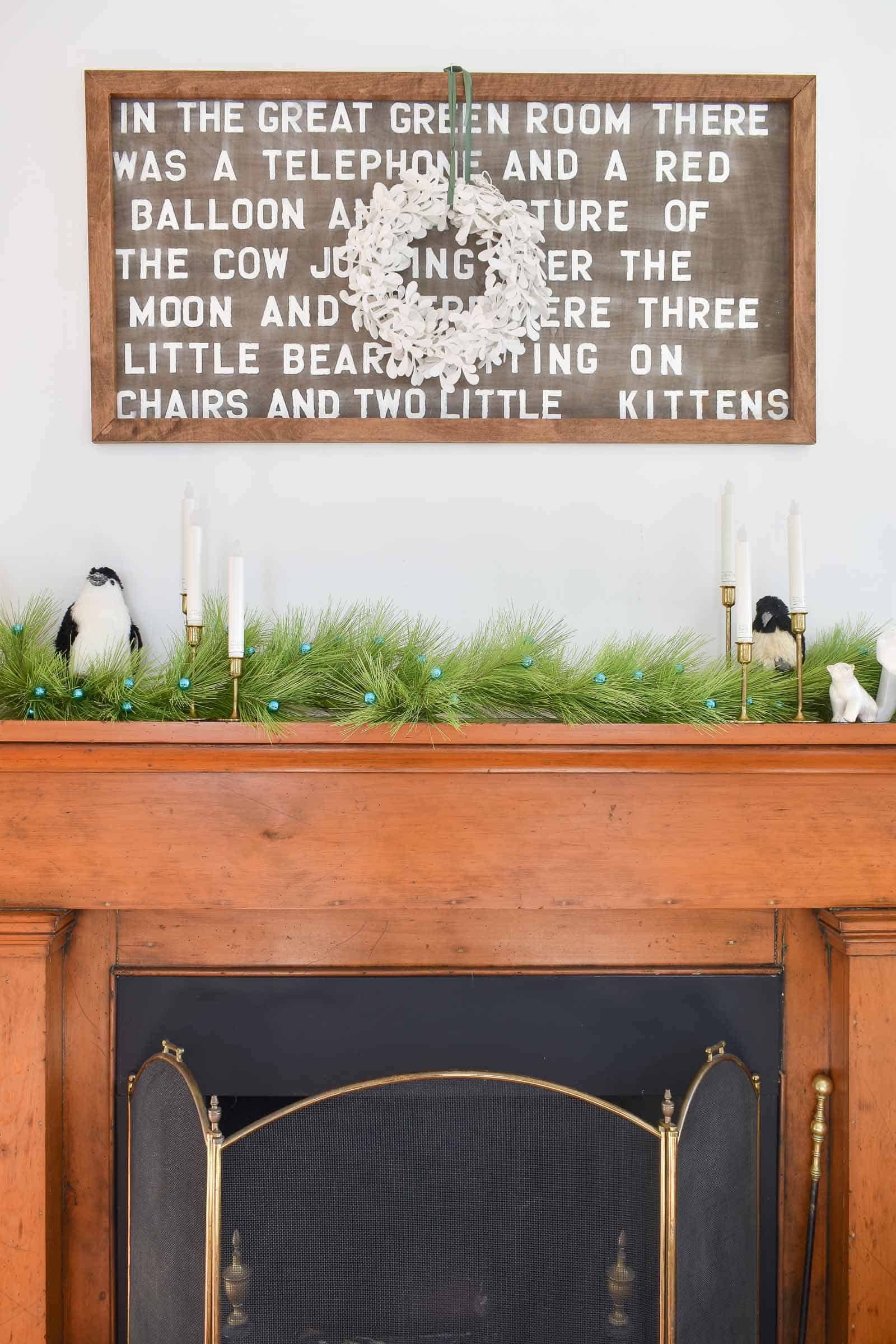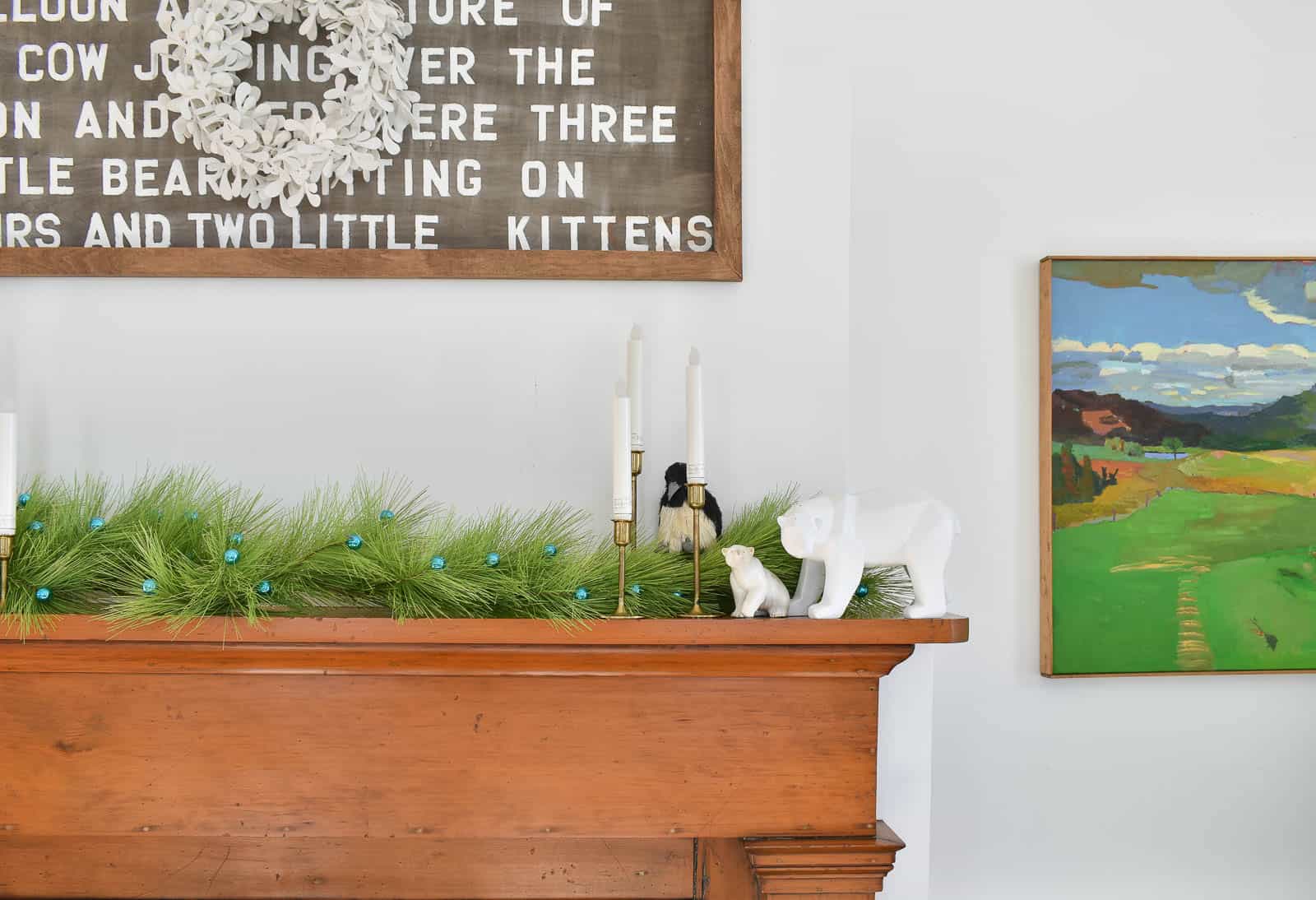 Last year, I made that fun stocking post with The Home Depot and it's a great way to display all the stockings that my mother needlepointed for the kids!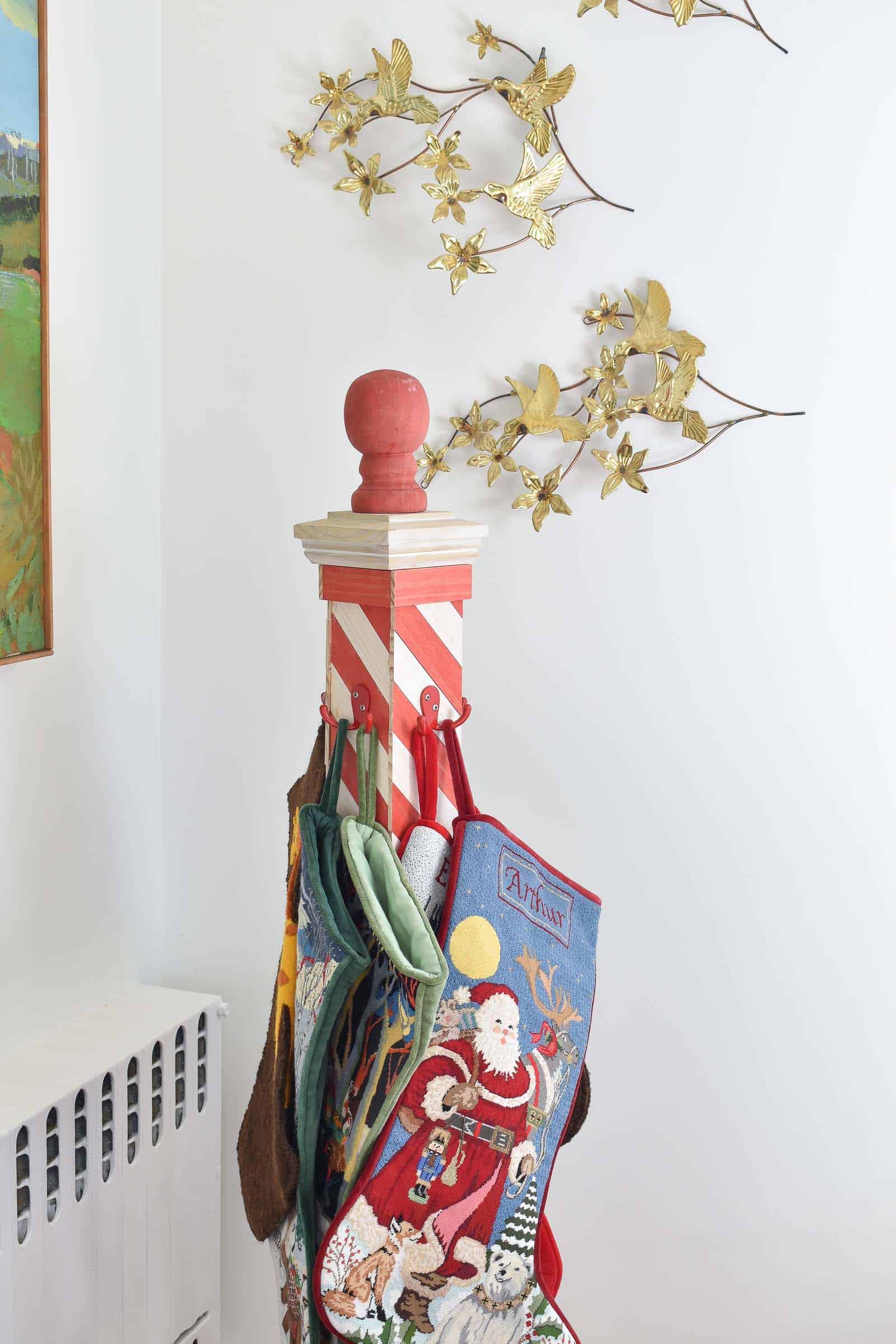 A simple pom pom garland is swagged on my grandmother's antique mirror and there's not much else I need to do with a green couch to be festive, right?!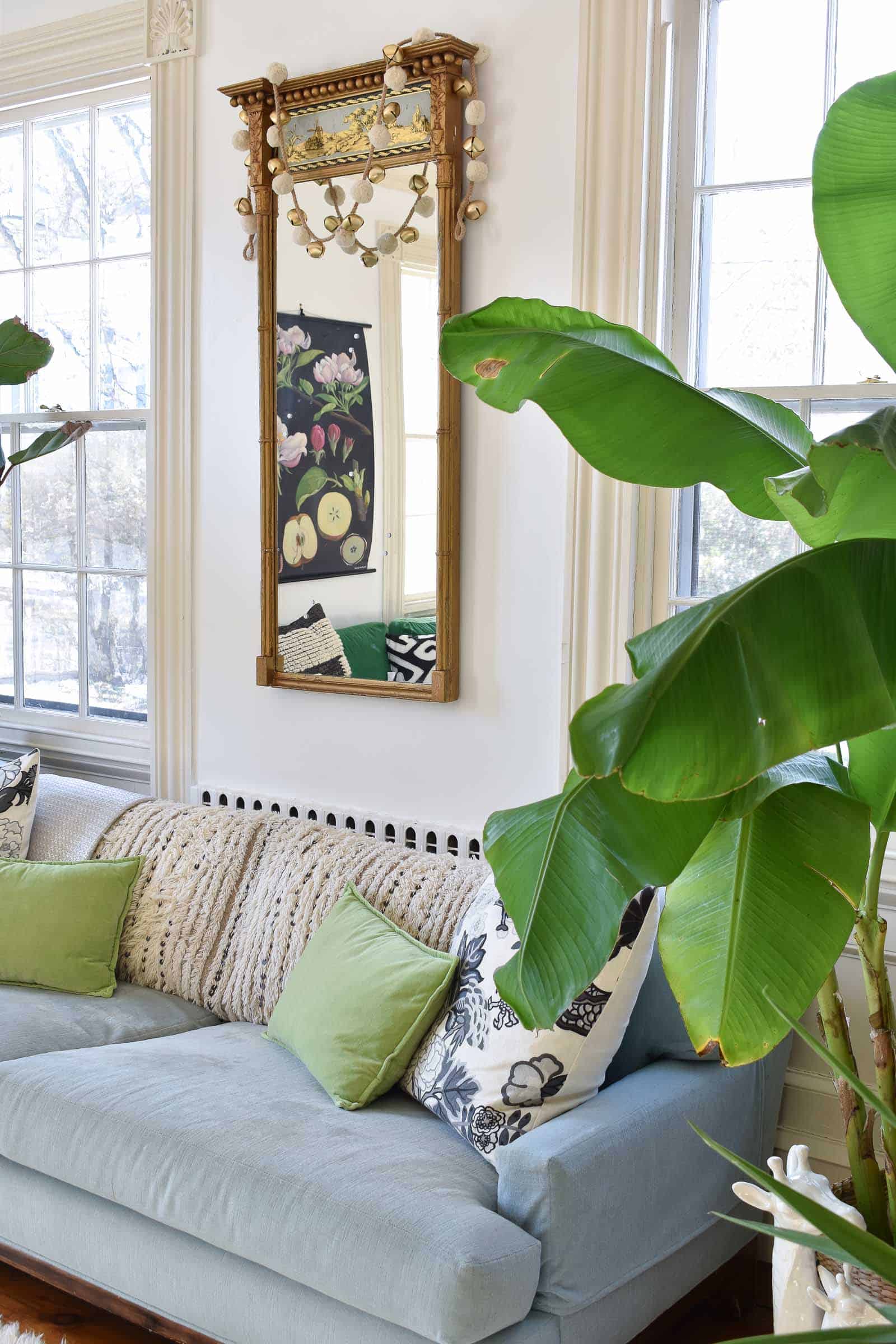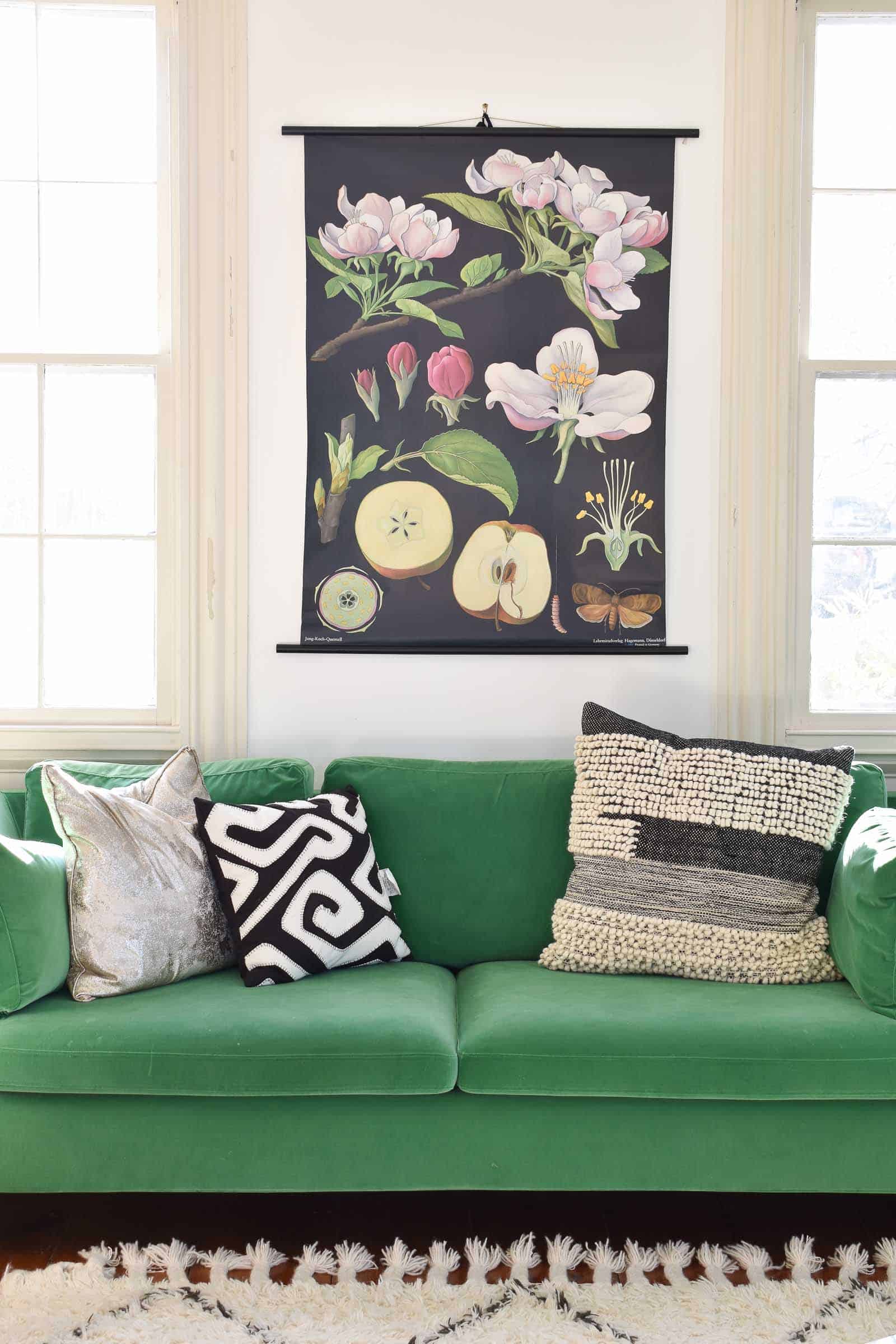 I'm thrilled to be partnering with Balsam Hill, and they sent me the tree in our foyer along with the tree skirt, all the ornaments and that lovely star.  I'd never had a faux tree until last year and I've *never* decorated a tree with all the bells and whistles until THIS year.  Those simple chic matte and glossy white ornaments are the perfect foundation… I layered on some nice ribbon to bring in some color and to tie into the playroom colors. And then the icing on the cake are those fun flourishes of mint berries and pink magnolia leaves.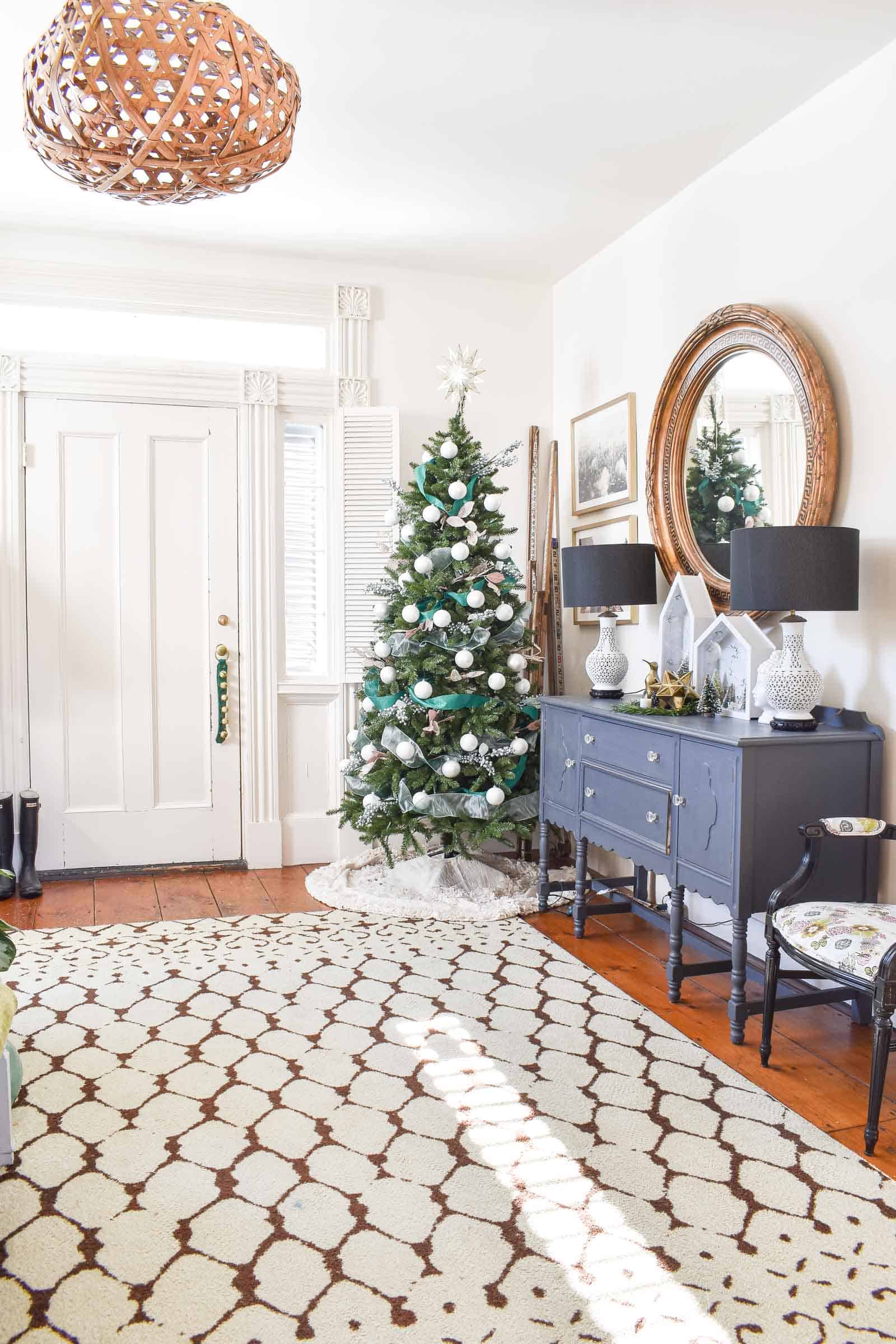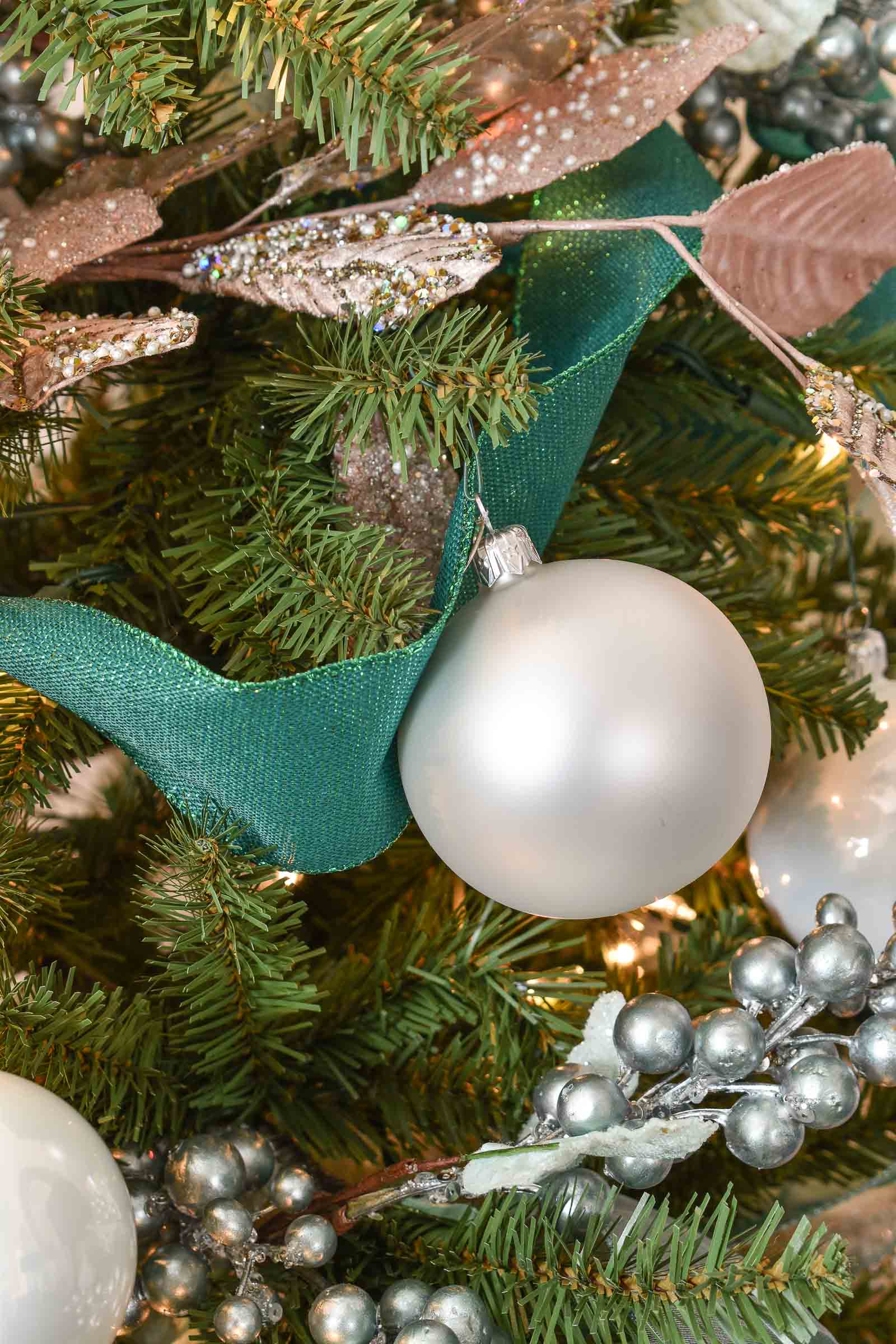 Not to be forgotten, that moroccan wedding blanket inspired tree skirt is the best. I should pile on the presents, but I can't bear to cover it quite yet.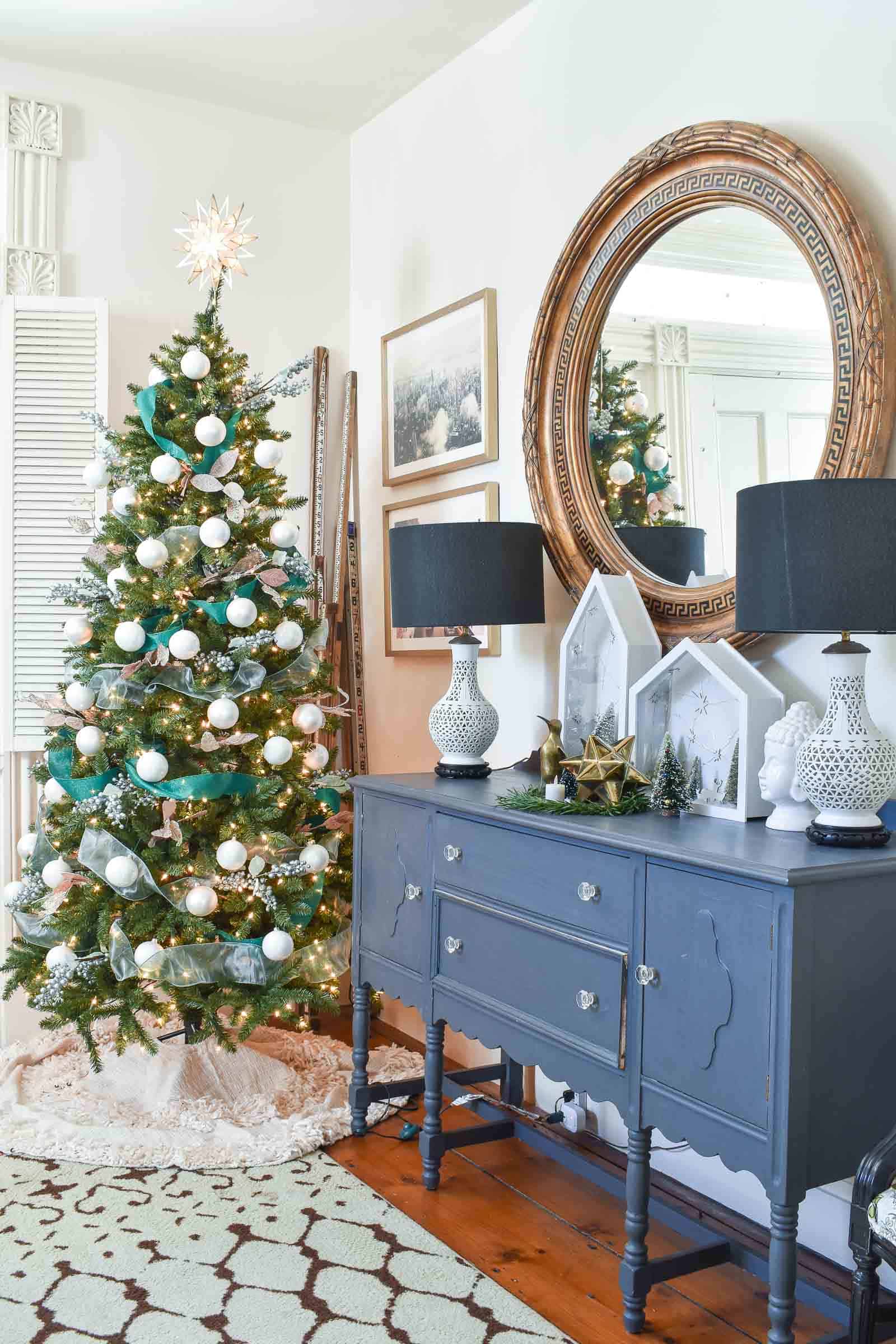 I grabbed those stars and faux eucalyptus at Ikea last week and wove those into a plain ol' garland I tied along our banister. This is one of my favorite places to decorate each year… something about a garland draped staircase just feels festive!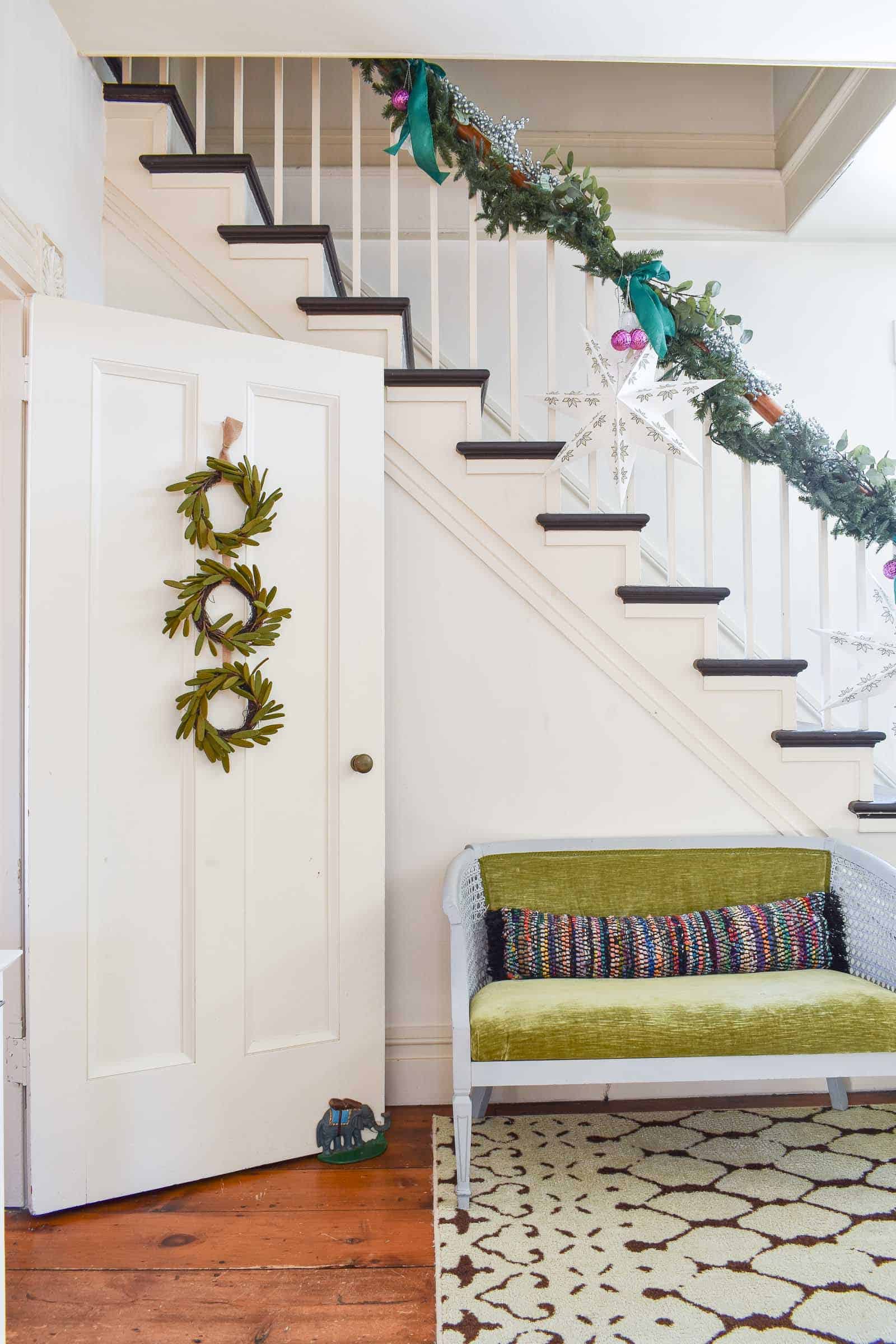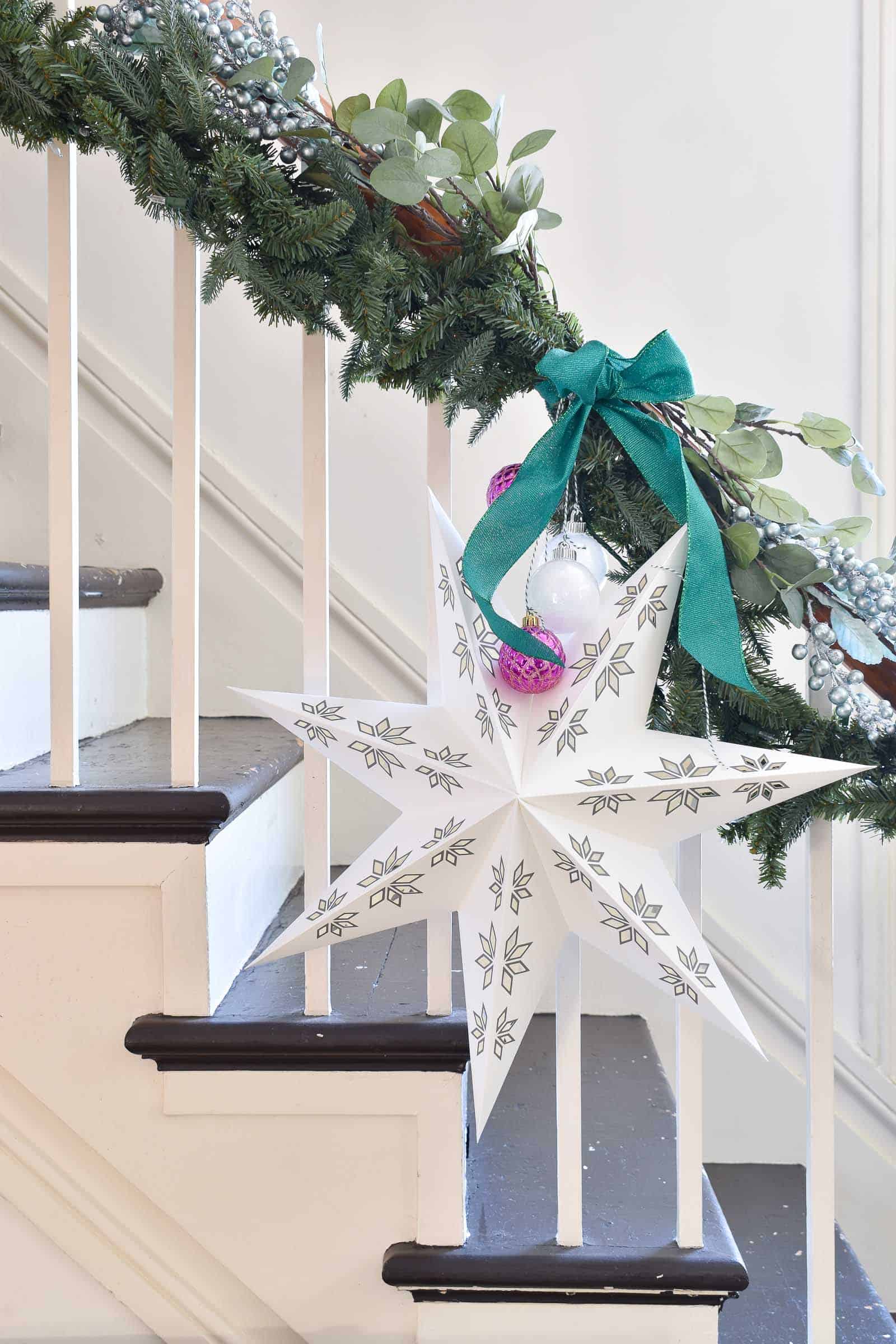 I've already shared the playroom, but reminder that the whole space is HERE.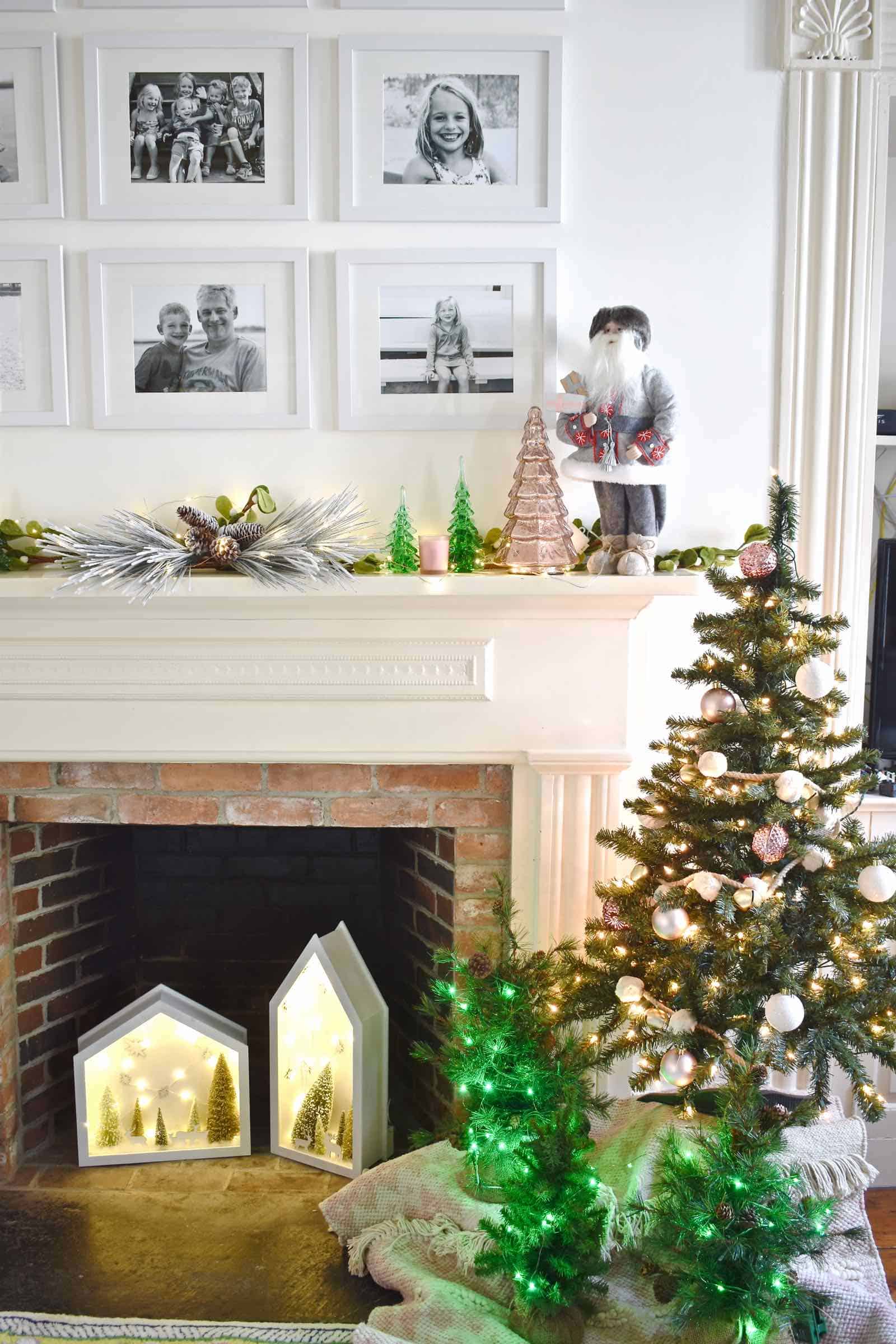 Our dining room got some greenery as well and the same pink/ mint color treatment. Faux magnolia garland with some LED fairy lights and silver votives from my stash make up that centerpiece. (I shared some ideas for photo place cards here.)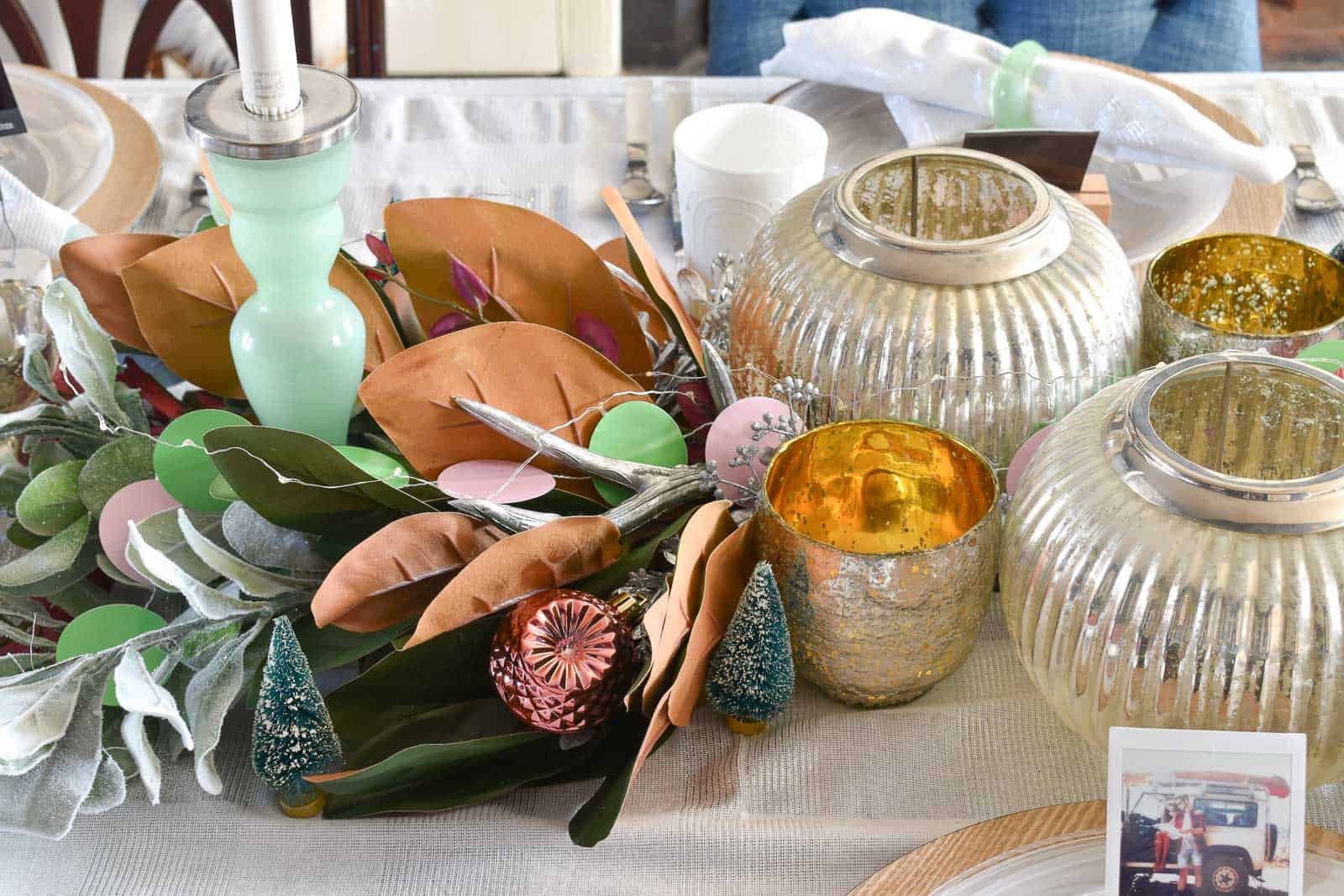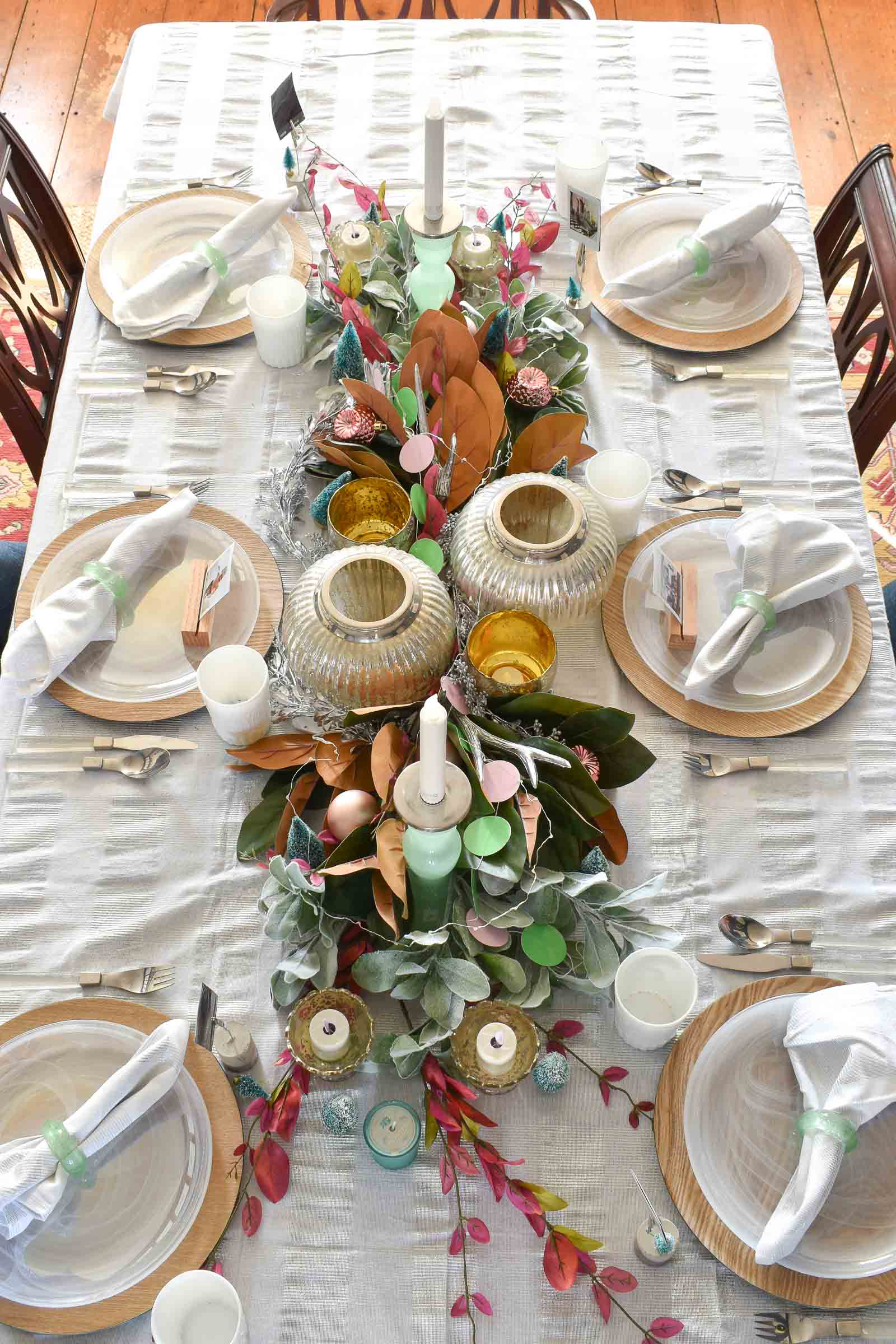 Those mini trees on the sideboard were from the grocery store and fingers crossed I'll remember to water them for the next week.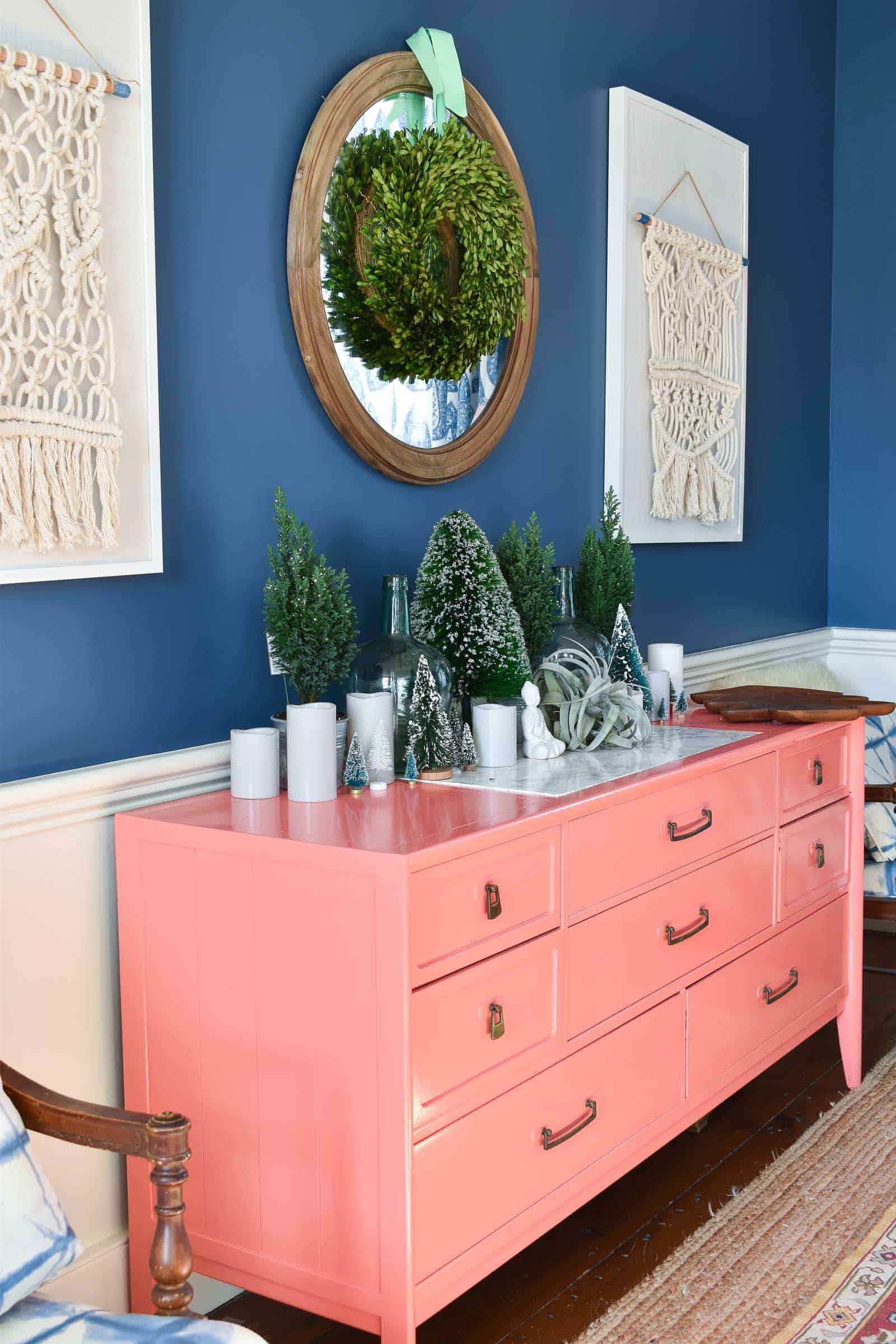 Our house was built in 1840 and the exterior sometimes reflects its age… but the other day we had the most perfect snow fall and the house has never looked prettier! I wish I could put a small light in every window (windowsills are too narrow) and I'd LOVE to hang a wreath in front of every window (would cost a fortune!), but… this year, a couple of bows and a couple of wreaths will have to suffice! (Link to that wooden tree collar tutorial is here!)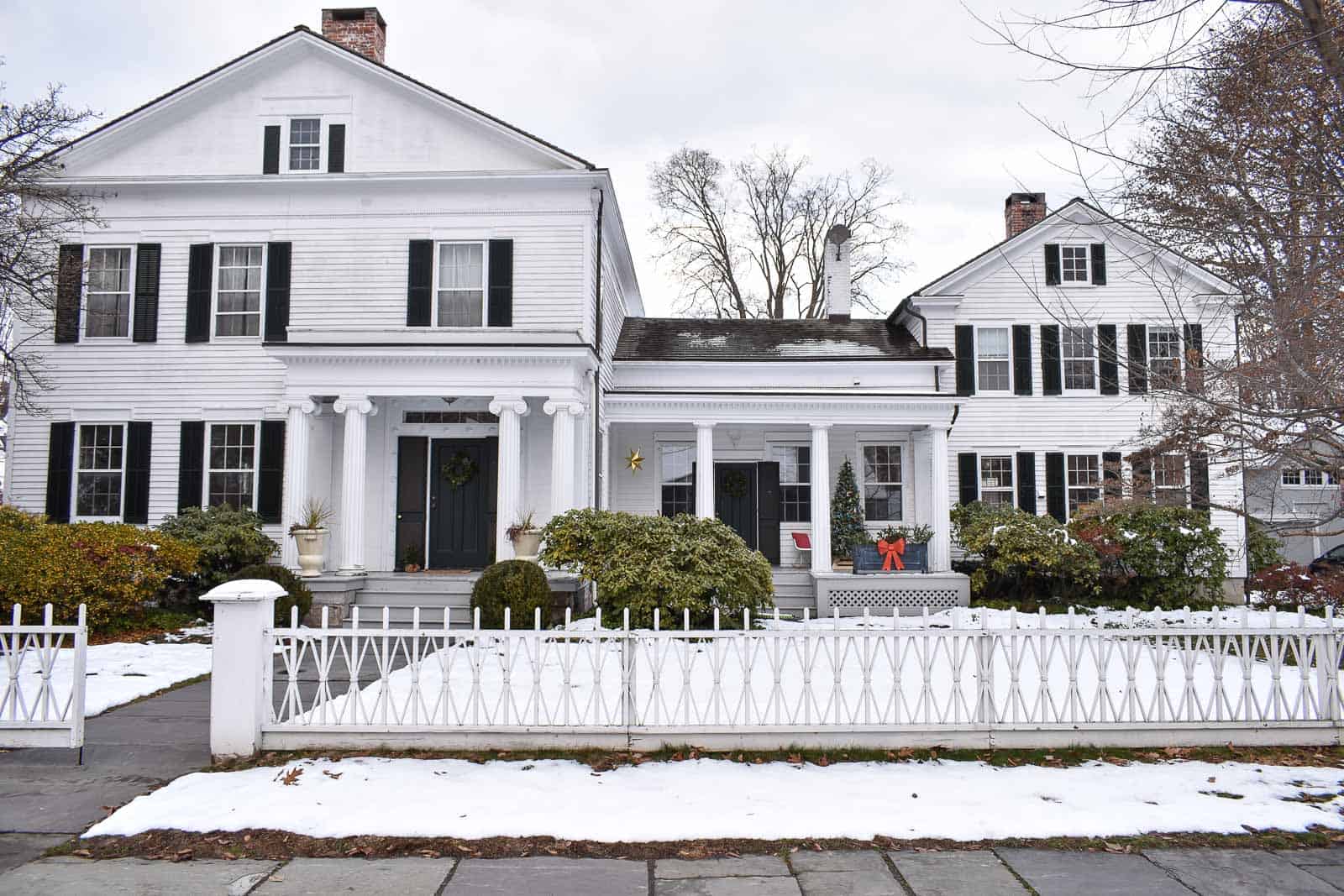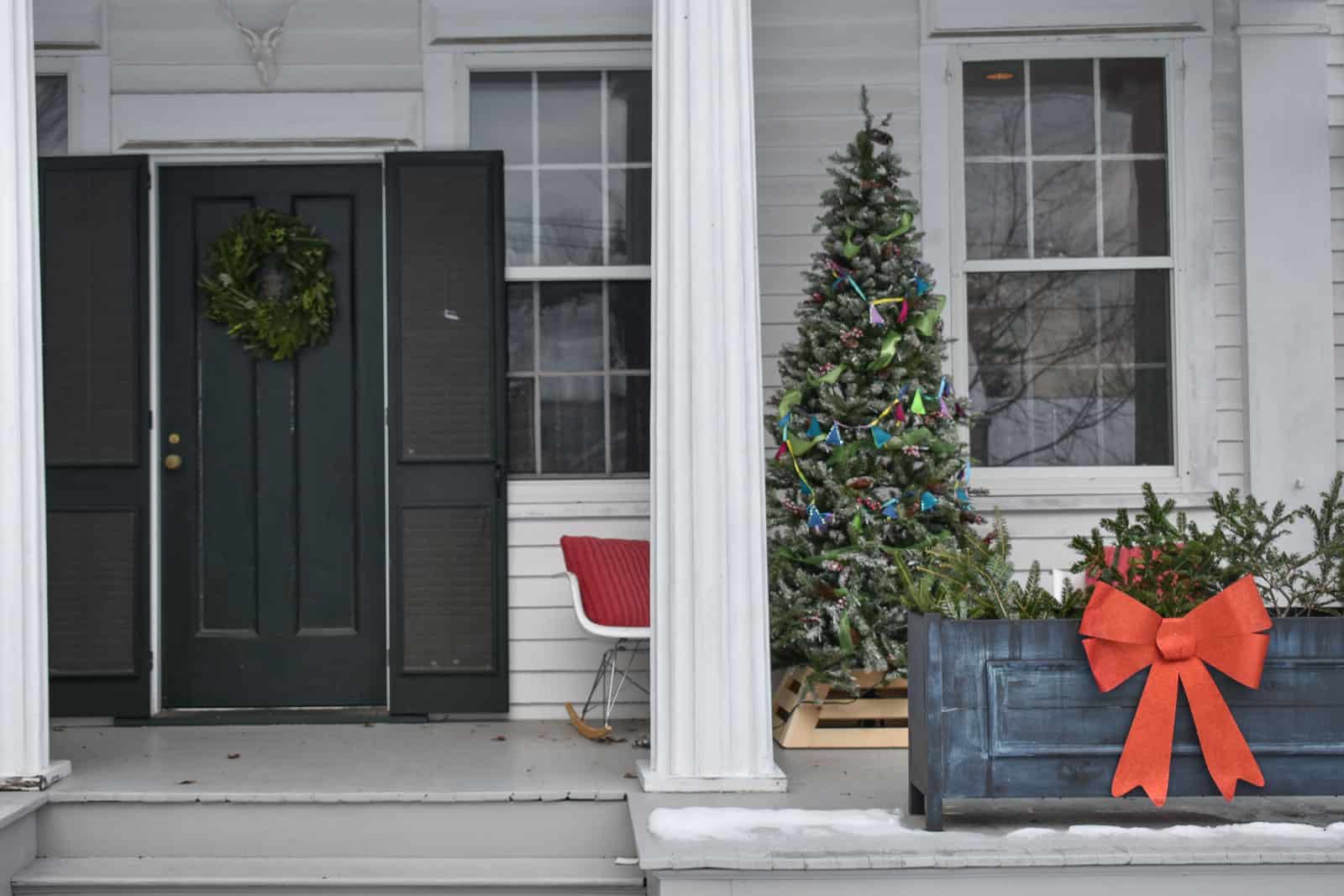 Isn't it funny how by the time everything feels just right for the holiday… it's Christmas Eve! I'm calling this one a victory that I'm ready to share it with you a whole WEEK in advance!  I love how there's just a little bit of Christmas scattered around our house, but there's nothing overwhelming or overbearing!