Hop onto the Way Back Machine with me, folks, and let's take a little spin. Allow me to remind you how this backyard shed supreme looked 18 months ago when we moved into this house. In a word, dreary.
BEFORE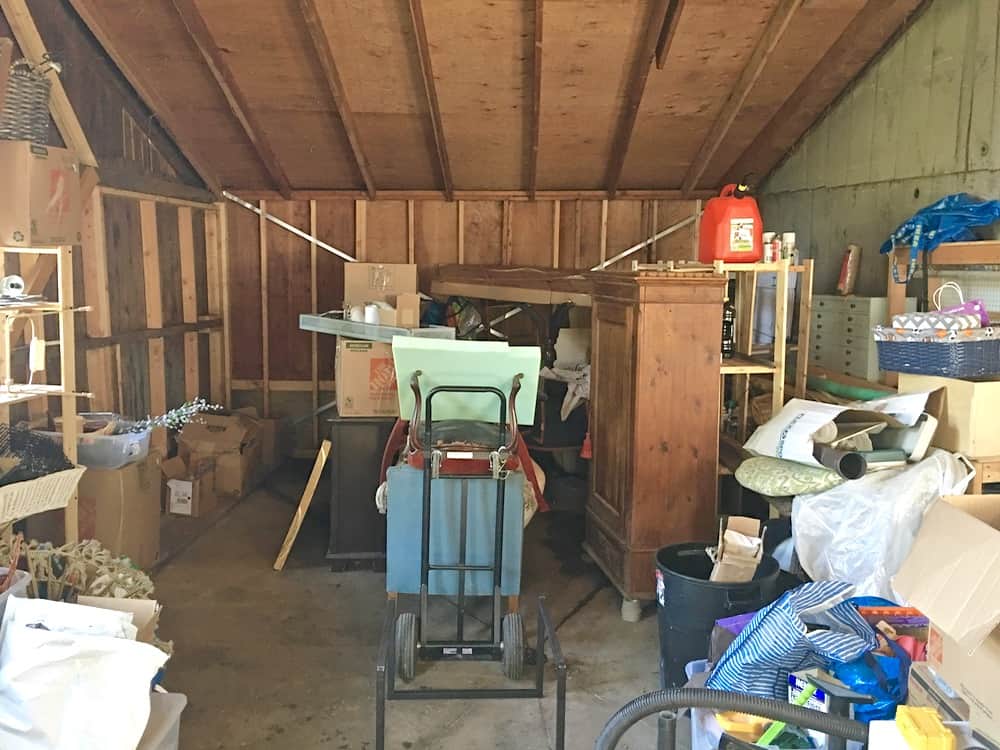 Now? (Don't mind me maniacally grinning from ear to ear….)
AFTER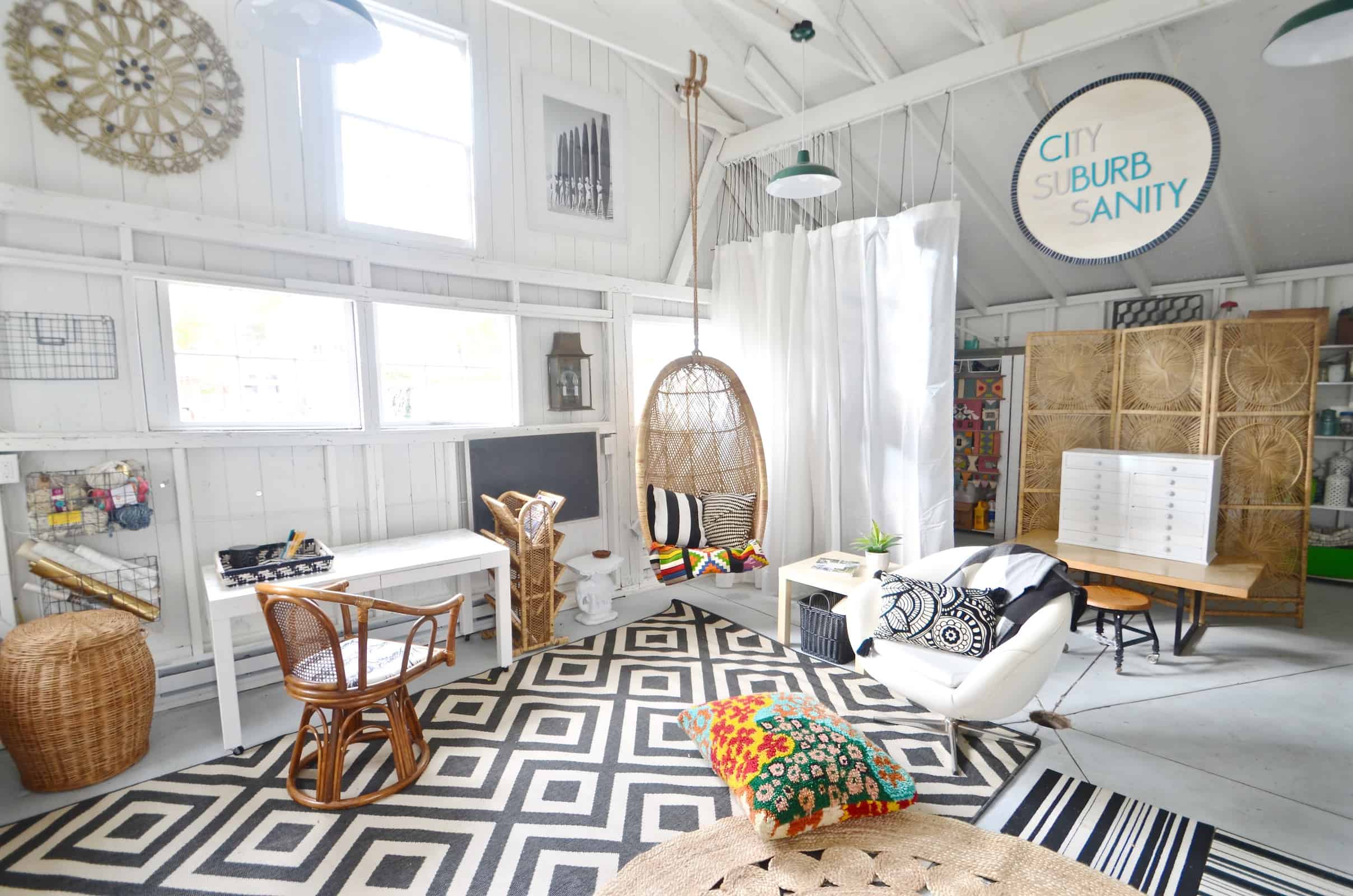 Our contractor was Step 1 of the transformation and came in to help keep the shed upright. While he was in there reinforcing the structure, he added a window and shrunk down the door a bit. Which is where you lovely readers hopped on board back in Week 1. As you recall, the shed walls got paint, the ceiling got pendant lights, the windows got flower boxes, the floor got painted, and then I took that thing by the reins. I considered calling this post, Operation Hoard but that didn't get me enough SEO… I was able to furnish and design this space by using all of those wonderful treasures that have been taking up room in the basement or garage or the attic for the last few years. My husband is a patient man.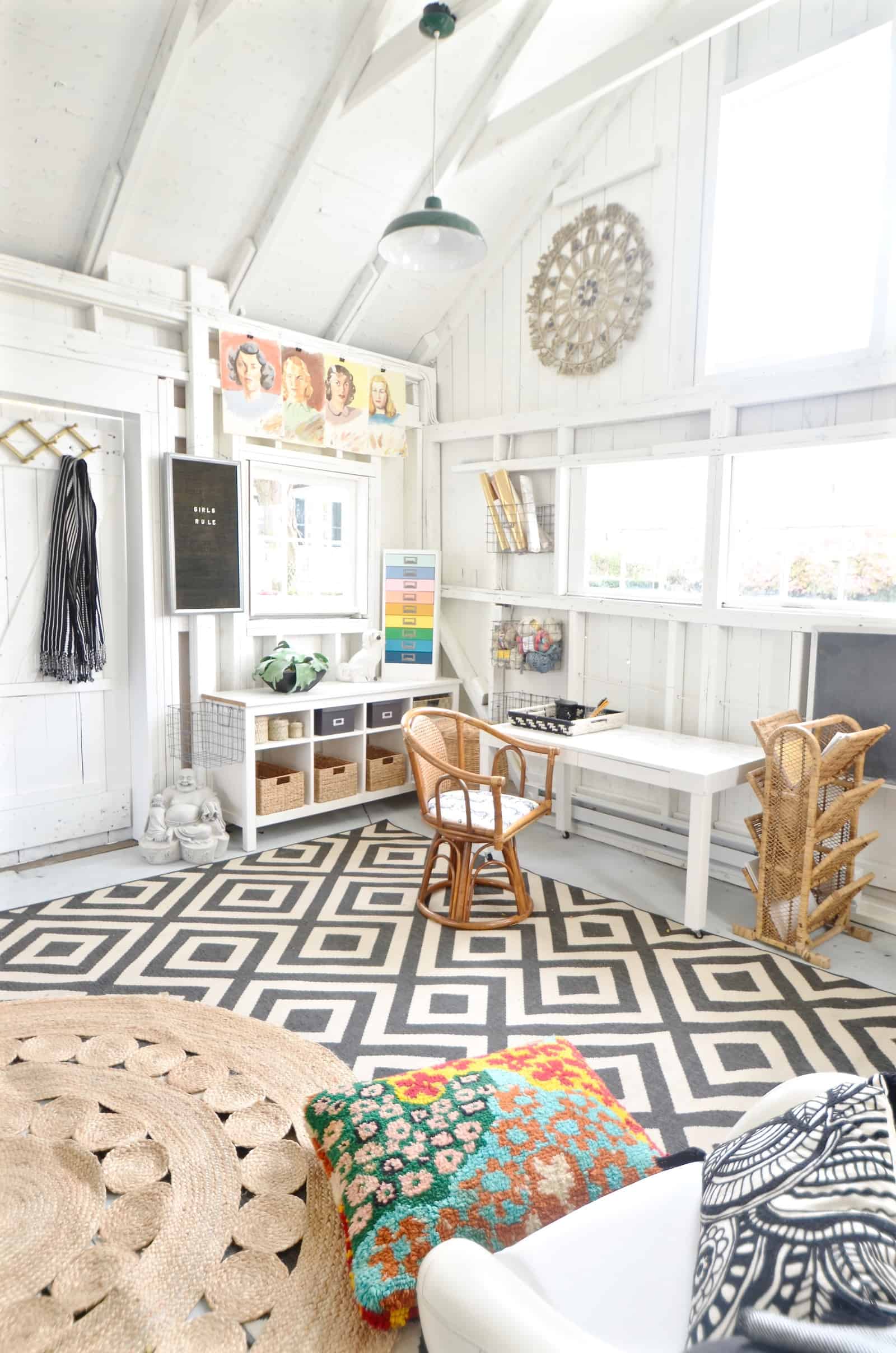 It's a dream shed and I LOVE it. I mentioned early on, that I wanted this space to serve about 5 different purposes: craft storage, accessory storage, tool storage, craft/ building/ wood working area, photography studio, and video studio.  I managed to squeeze everything in with a few empty baskets to spare! (I included a source list with affiliate links at the end of the post!)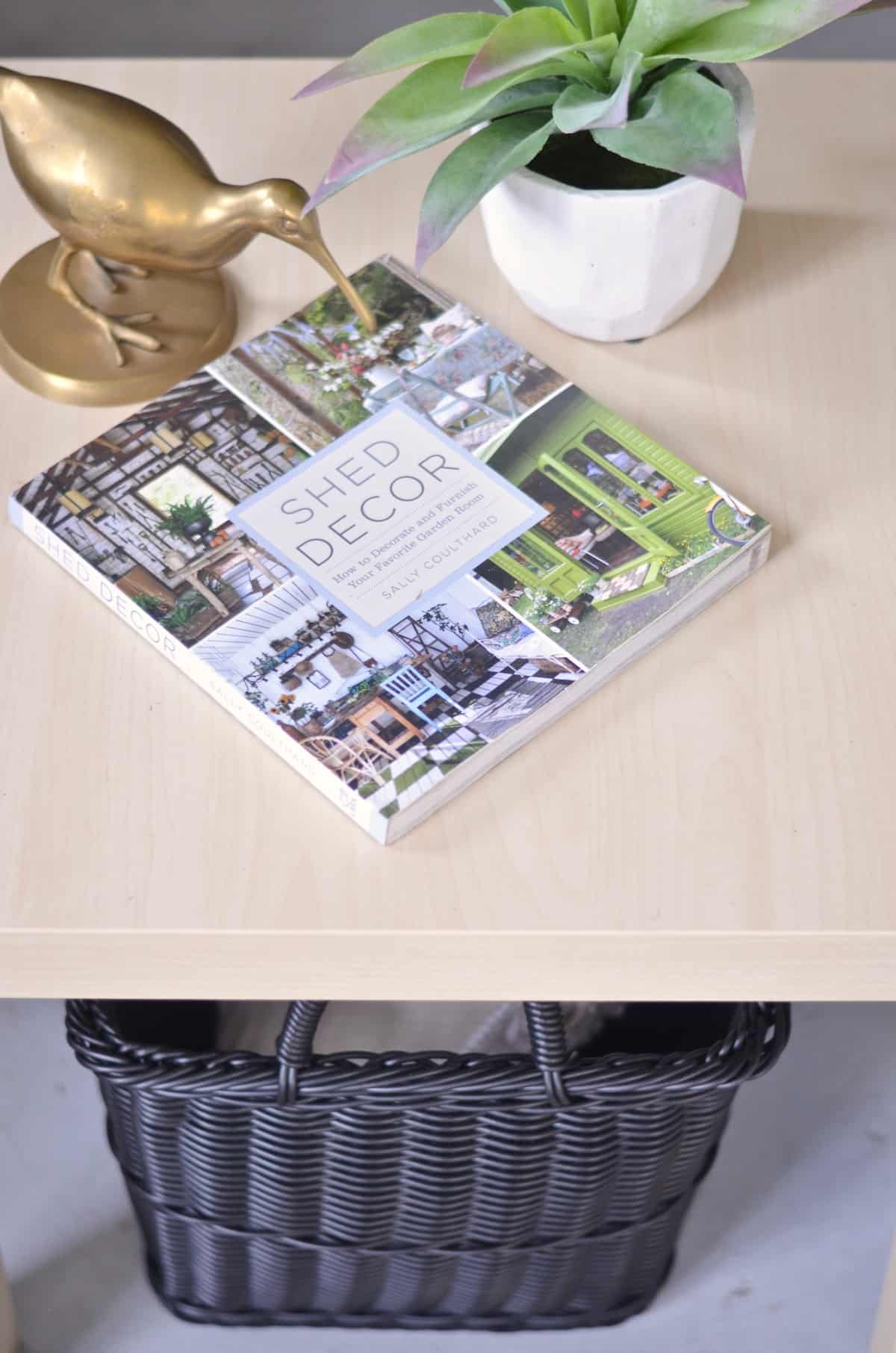 The back of the shed isn't water tight so I wanted to make sure to elevate things off the floor. Shelves hold spray paint and cleaning supplies as well as all those little things I can't pass by at the flea market or thrift store.  When things like this are hidden away, they don't get used so I'm thrilled to have a spot where I can display and easily access them all for photography, etc.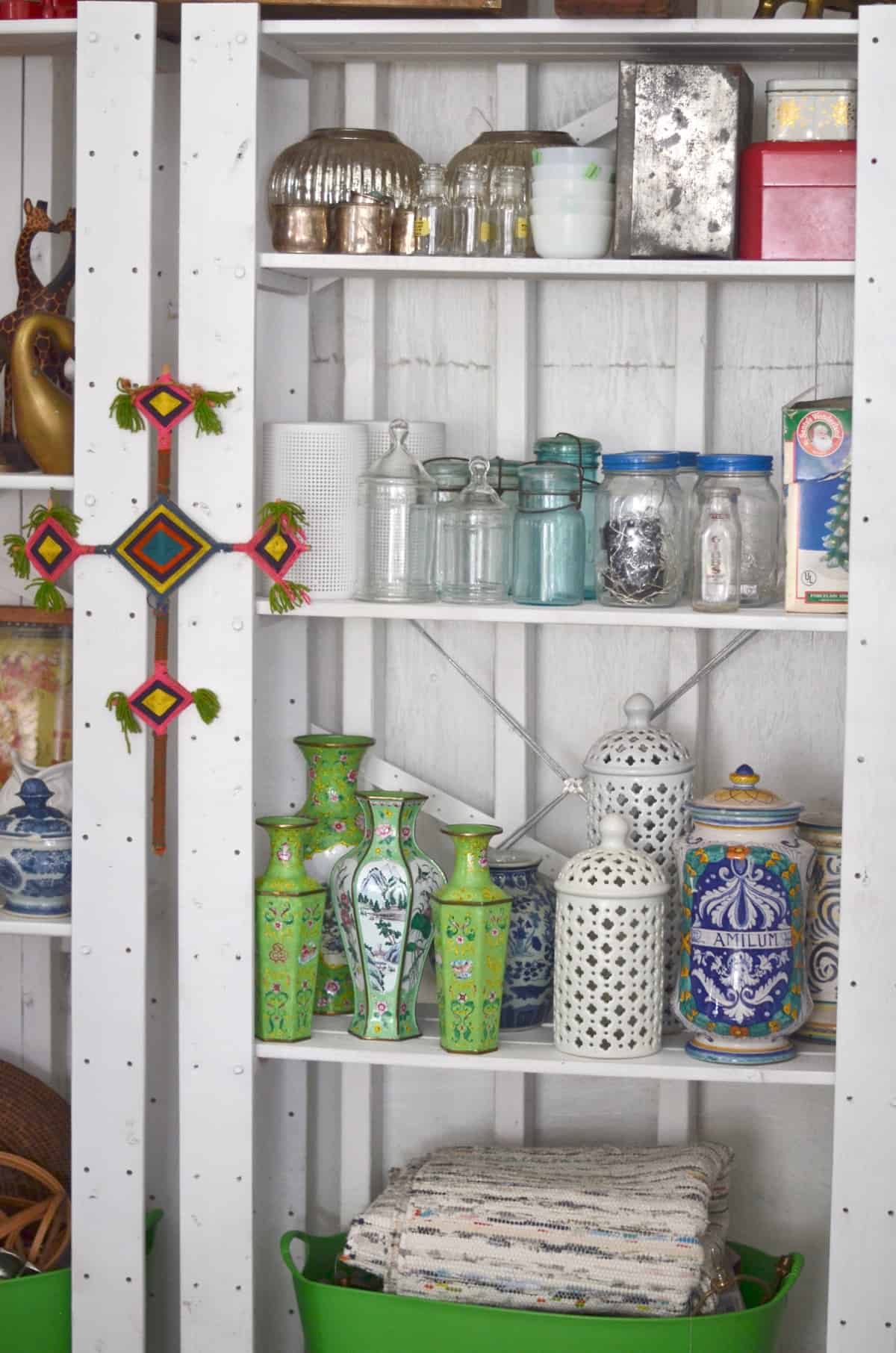 Along the right wall of the shed is my work bench. I have paint supplies and larger hardware items in tupperware underneath the bench, but smaller items like screws and nails and nuts and bolts are in containers along the back of the workbench.  The green rolling tool chest was my Christmas present last year and it is the JAM. It fits everything and the drawers open like a breeze. Far acry from the piles of boxes I've been rifling through since we moved!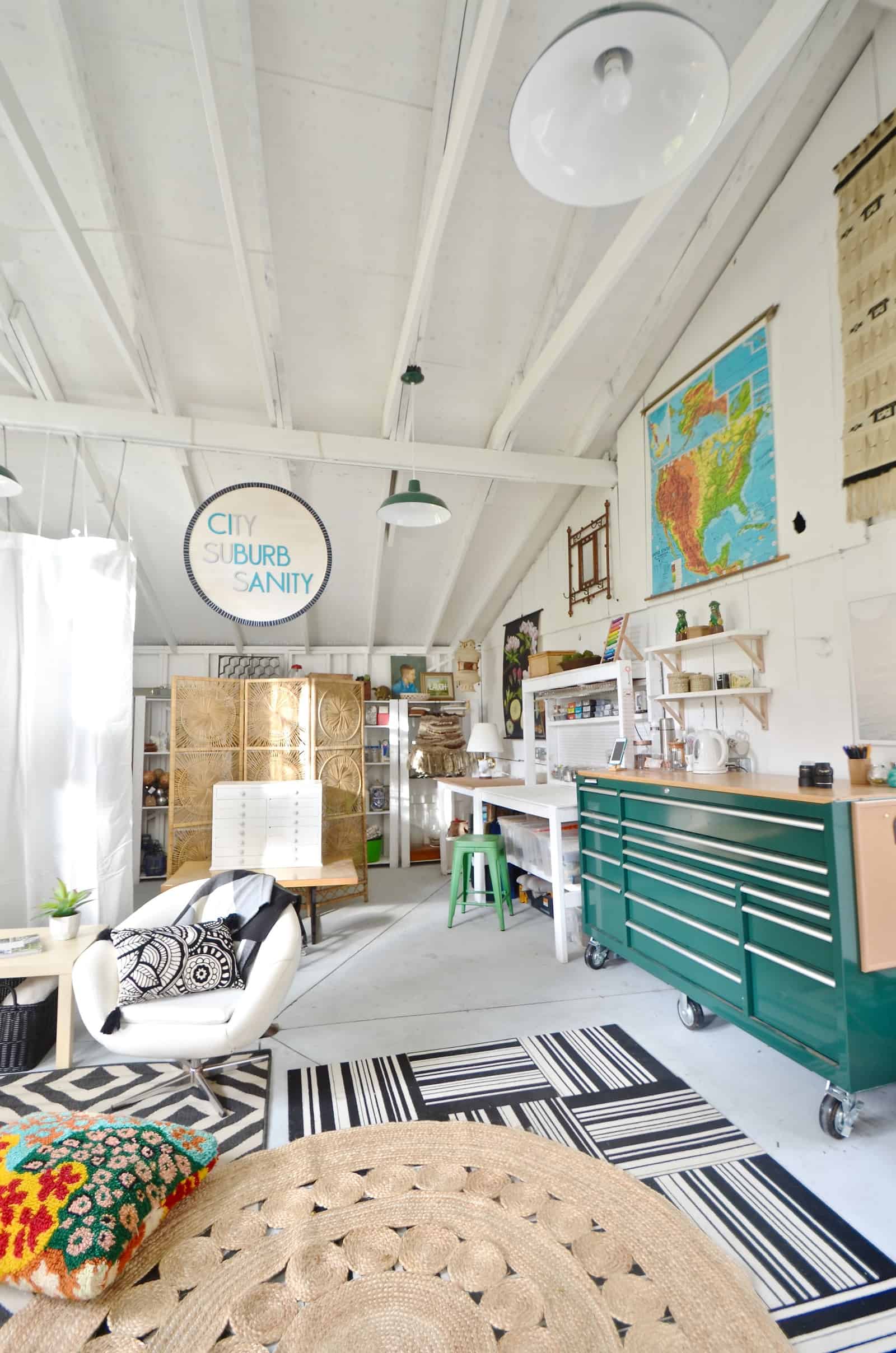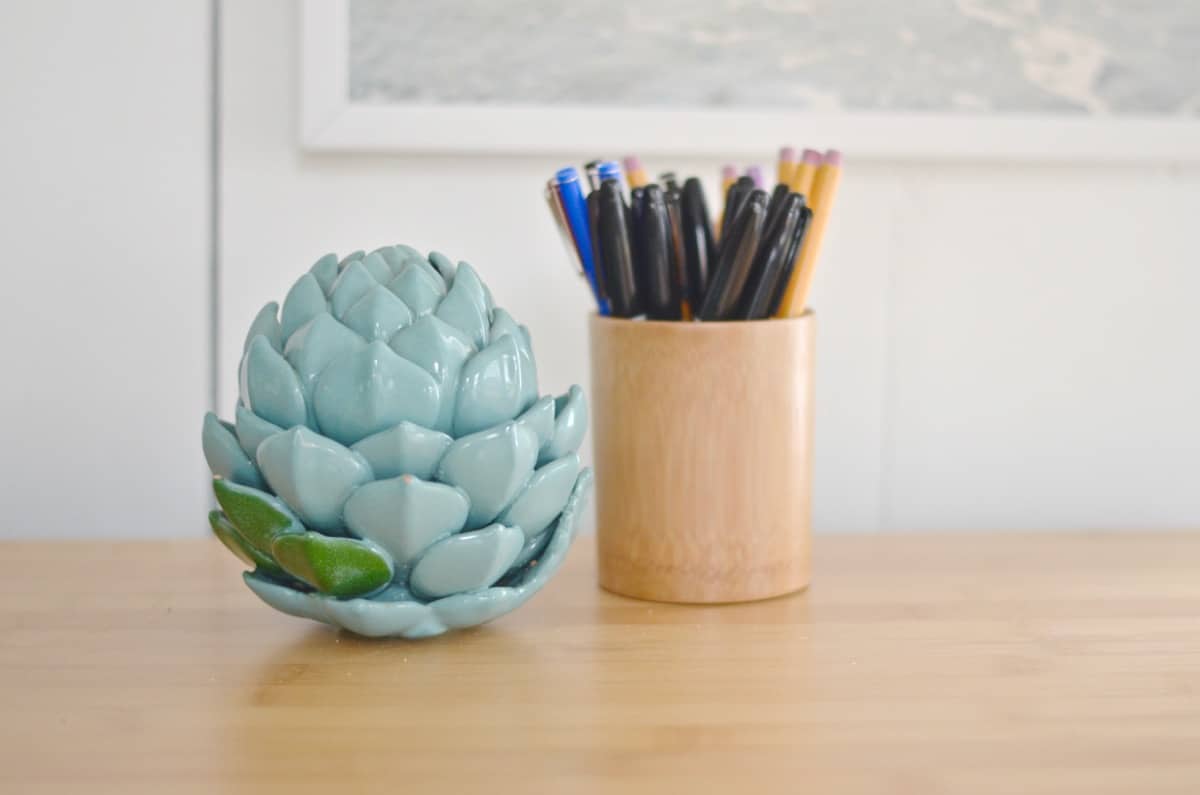 Both my miter saw and my table saw are portable so typically I just bring them right outside, but I also have a shop vac tucked away and will happily cut wood, etc. inside the shed if need be. Guys, this space is a work horse!
The front half of the shed is the prom queen though. An outdoor carpet gives the whole space a graphic 'how-do-you-do' and sets the tone for lots of the other accessories and decor.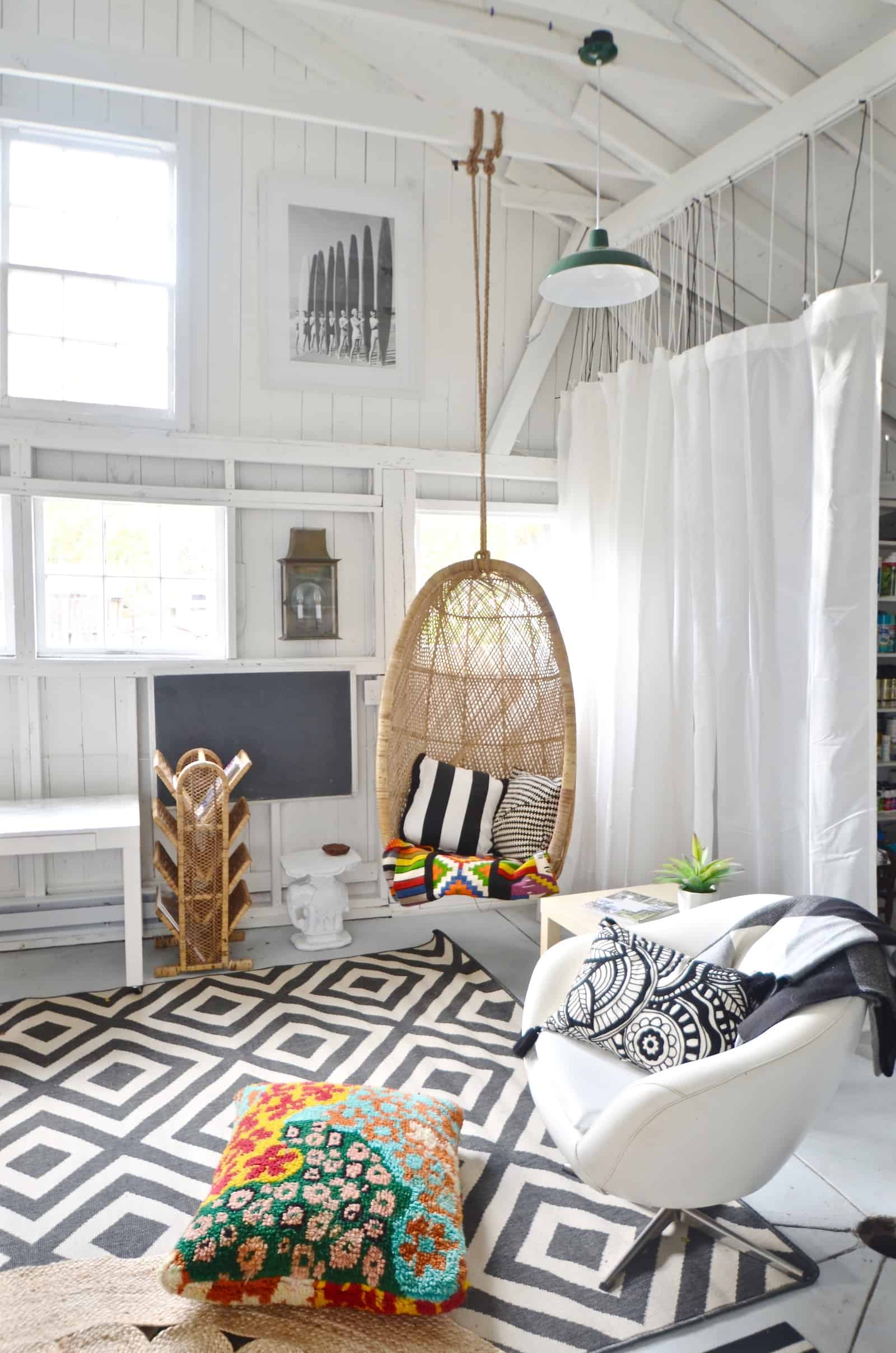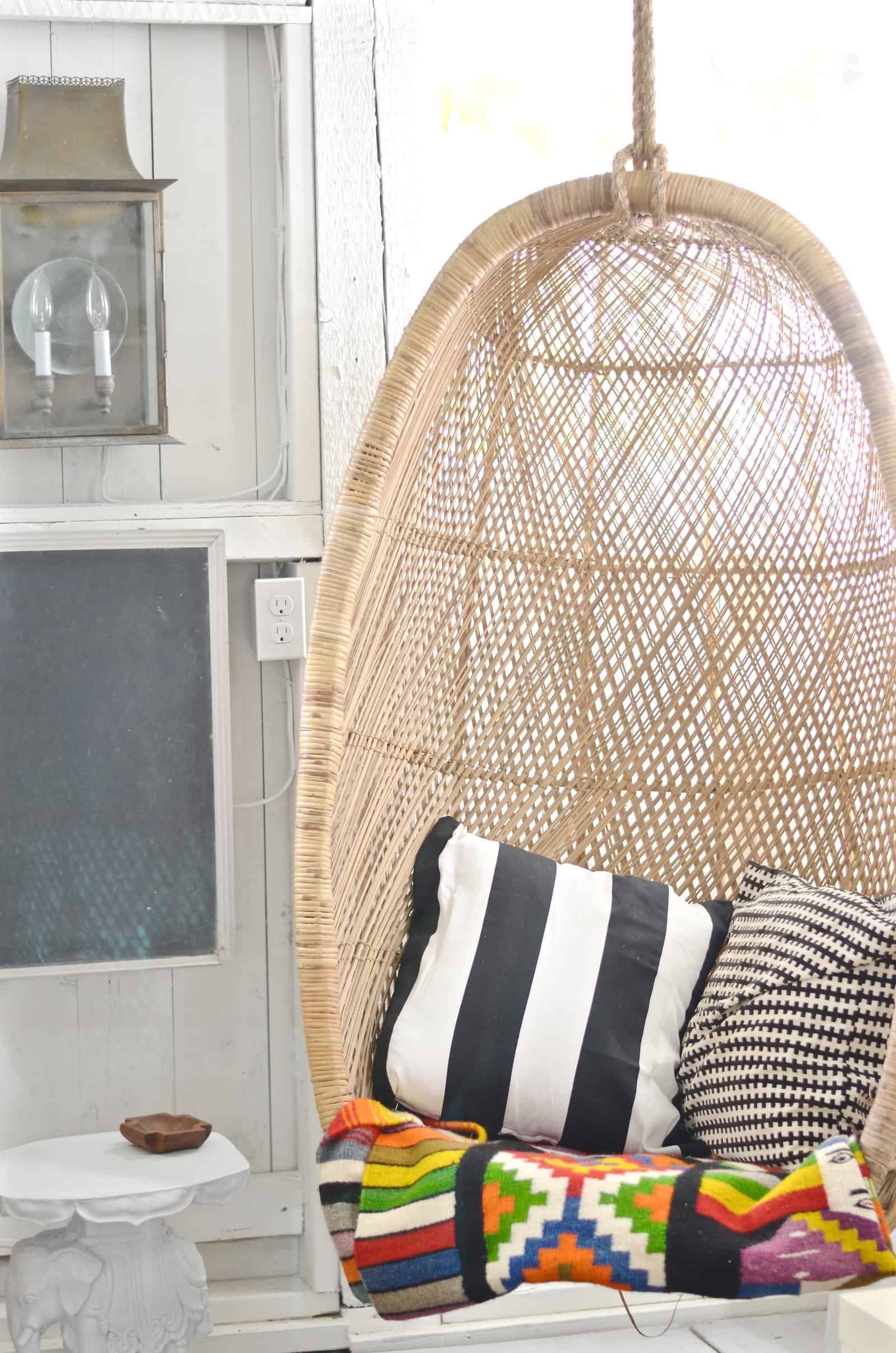 A seating area is flanked by a hanging rattan chair and a salvaged white 'leather' chair. I put Eleanor's old desk onto casters and covered the top with marble contact paper to clean up all the marker scribbles.  Hopefully I can slide this around as needed for photography and crafting.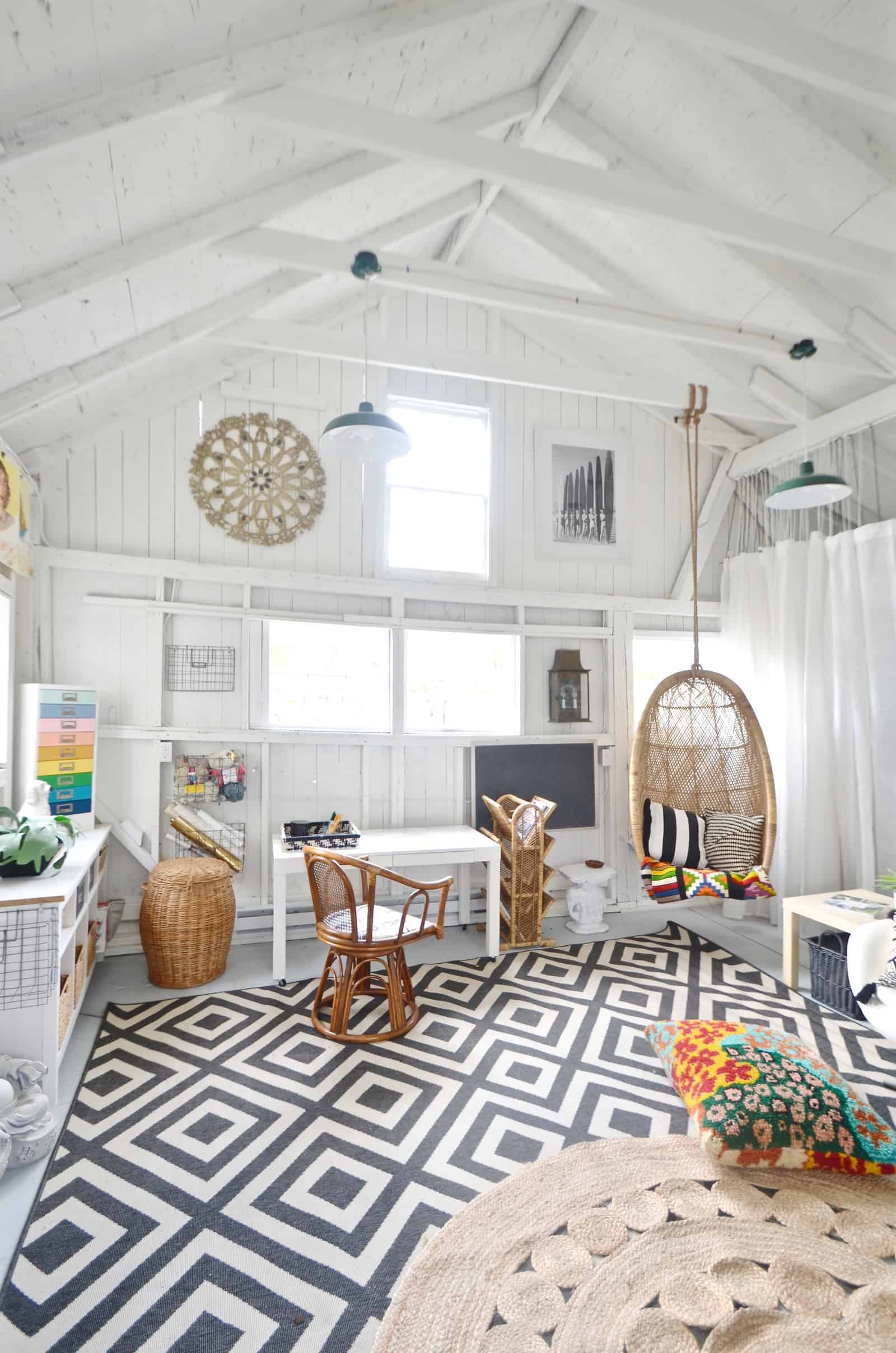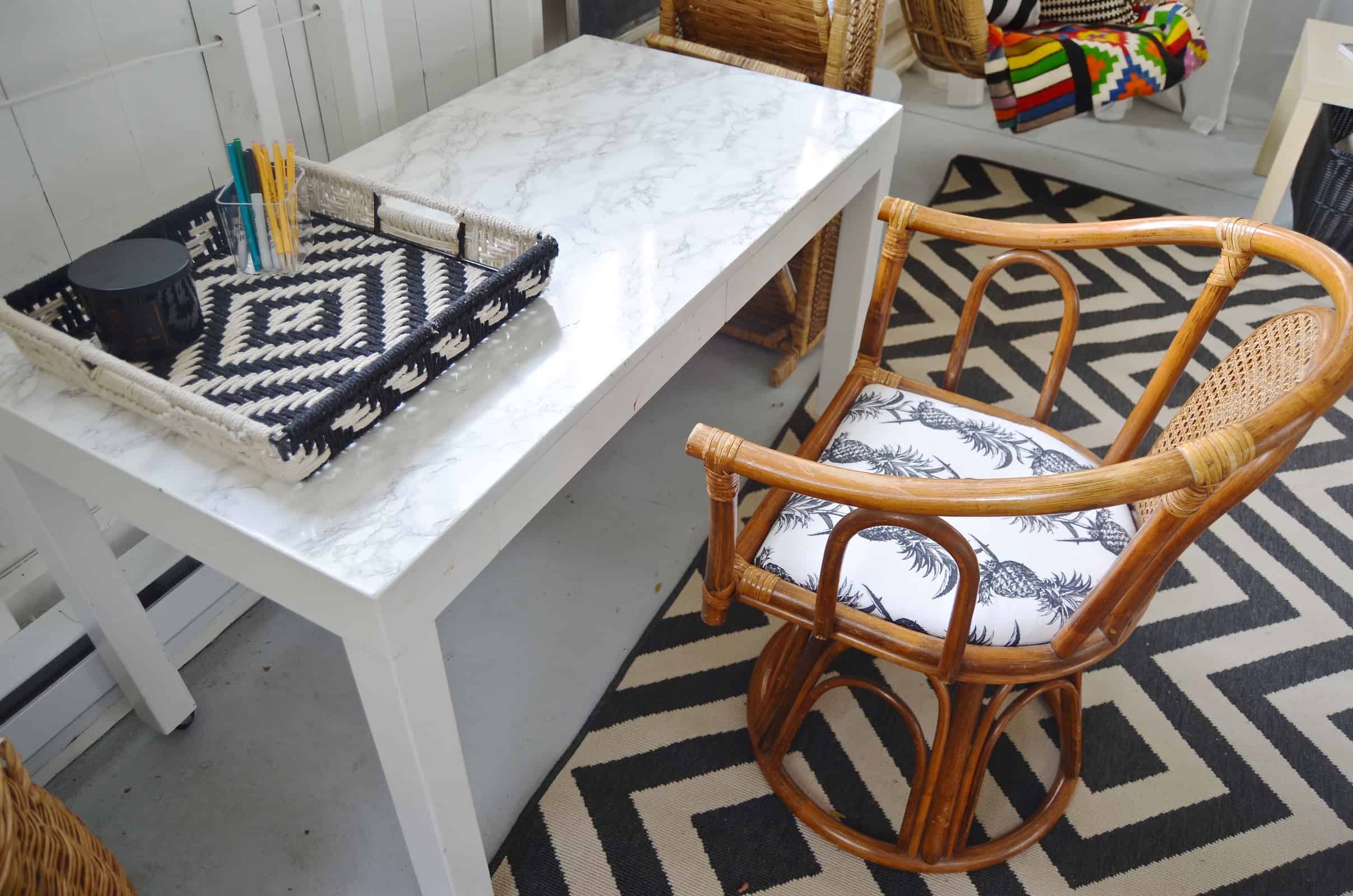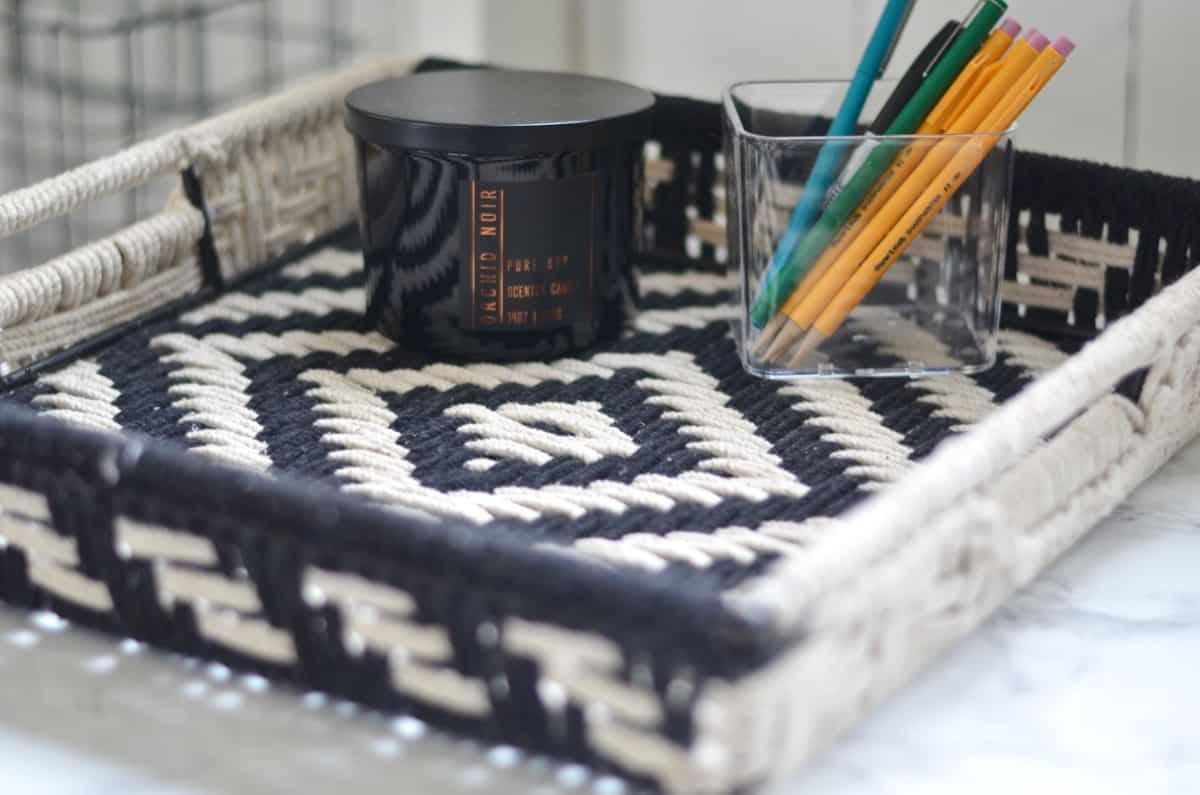 A flea market swivel chair has an updated look thanks to an $8 piece of flea market fabric. When I'm entertaining Martha Stewart and Emily Henderson, I figured this could be a great extra seat, swiveling to be both a desk chair and part of the larger seating arrangement.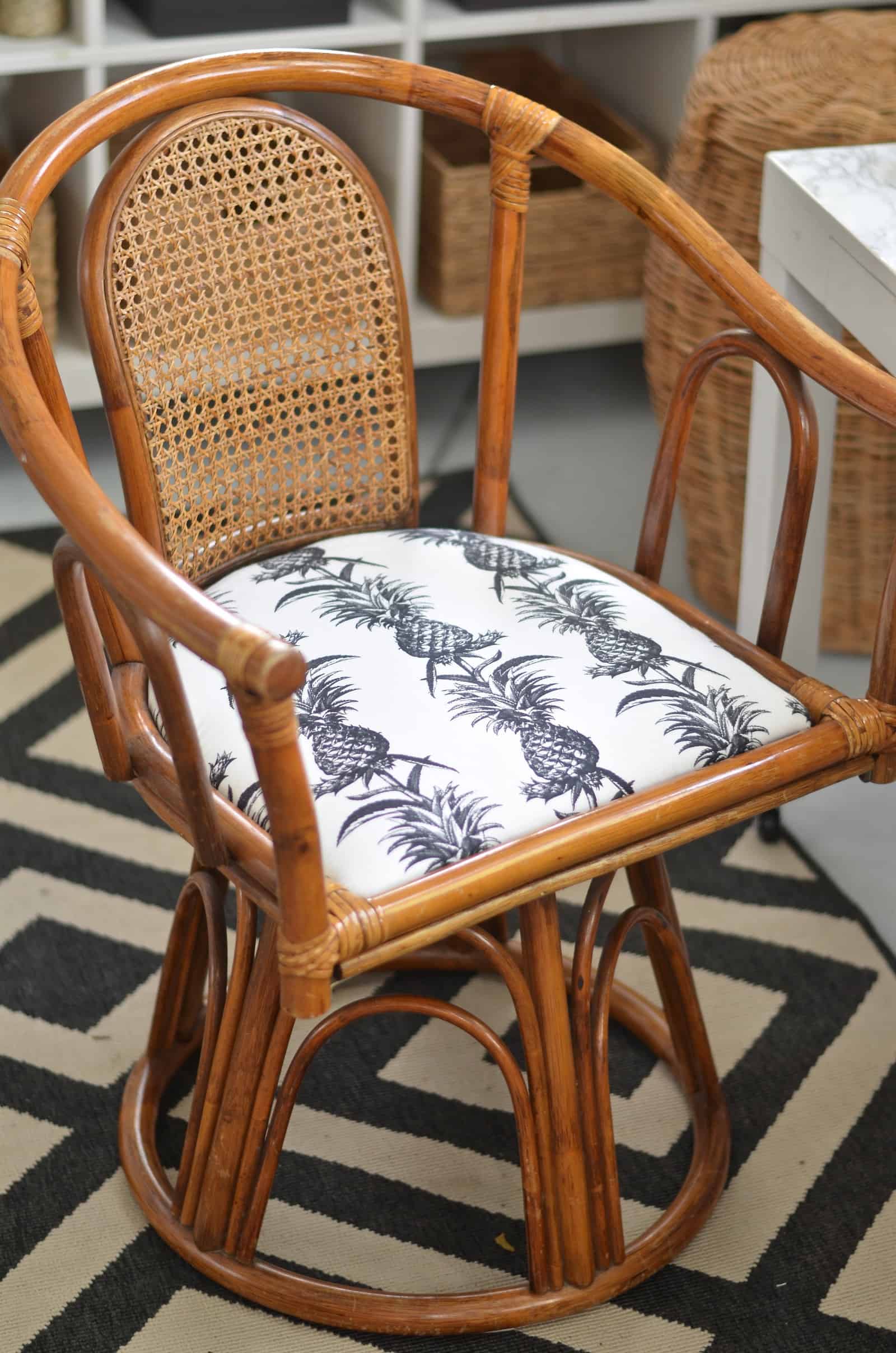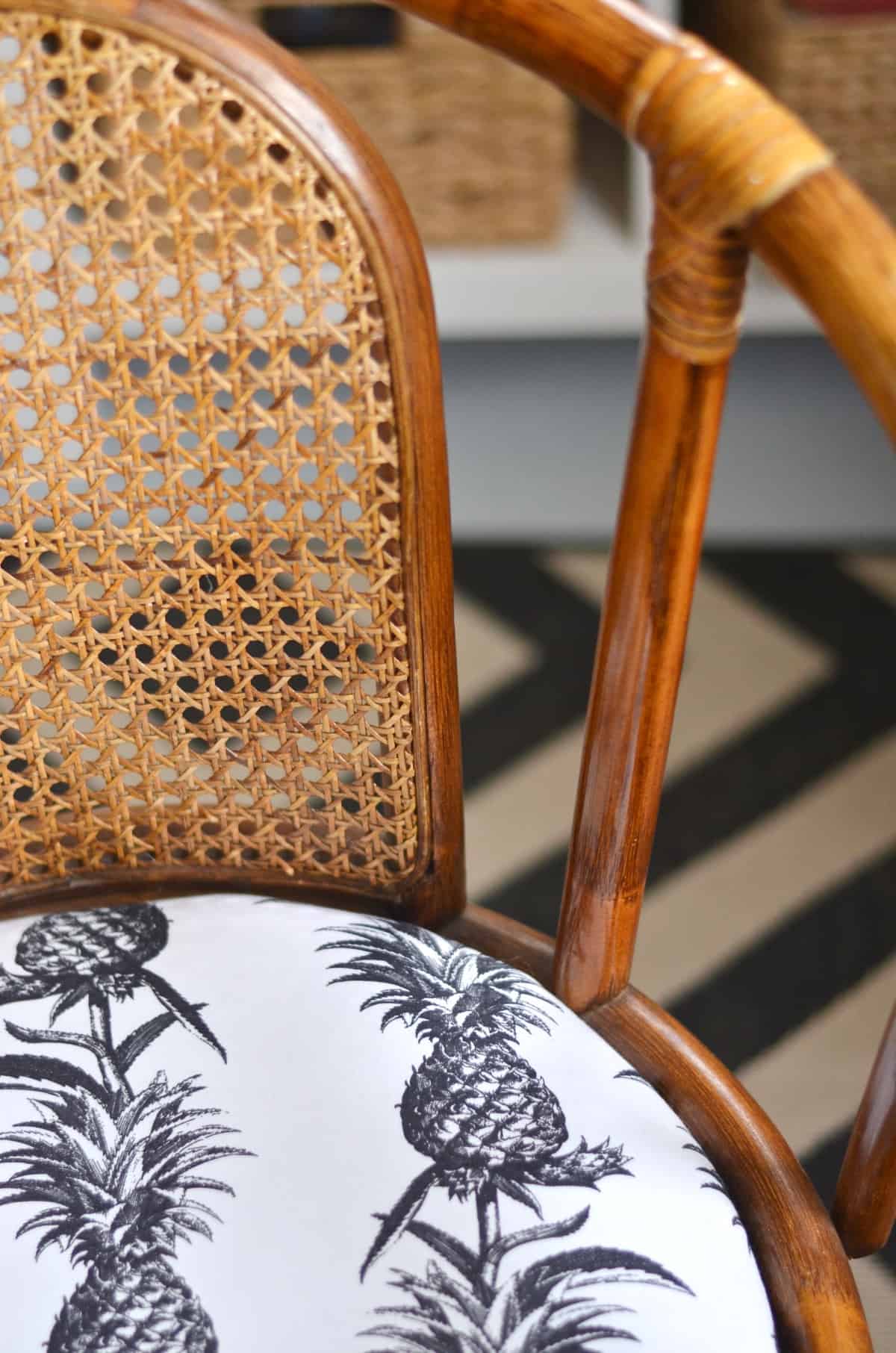 Barn lights sent over from Home Depot illuminate the space and match the rolling tool cart.
Did you catch the floor pillow? That is a shag rug I dug out of a vendor's area and sewed to make that cushion. Stuffed with Ikea throw pillow inserts, it's great for lounging or for resting tired feet.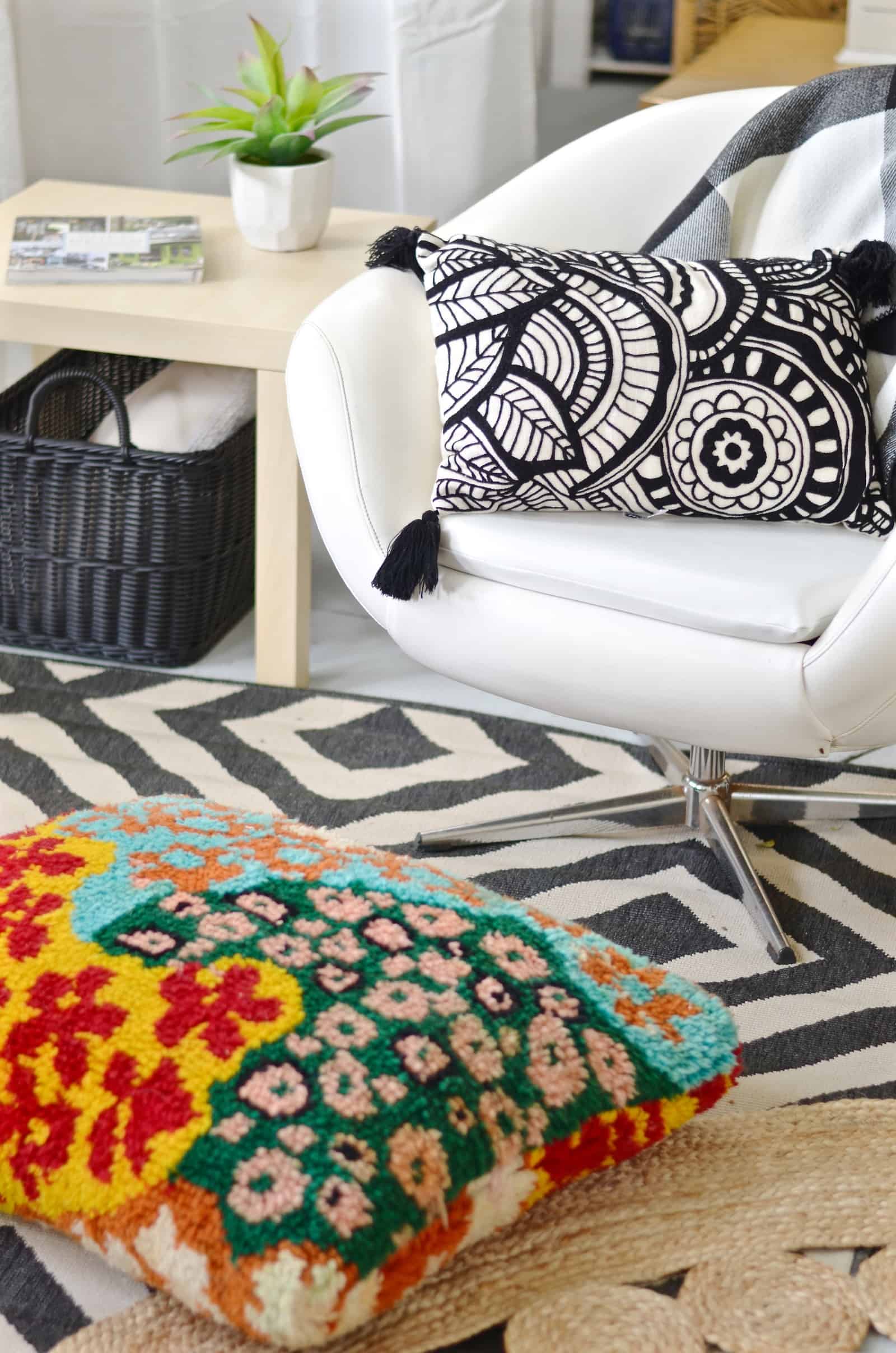 I went into detail about how I planned out the artwork last week, but you're now getting a glimpse of the whole space. I love my Minted photograph hanging above the tool chest right next to my coffee station.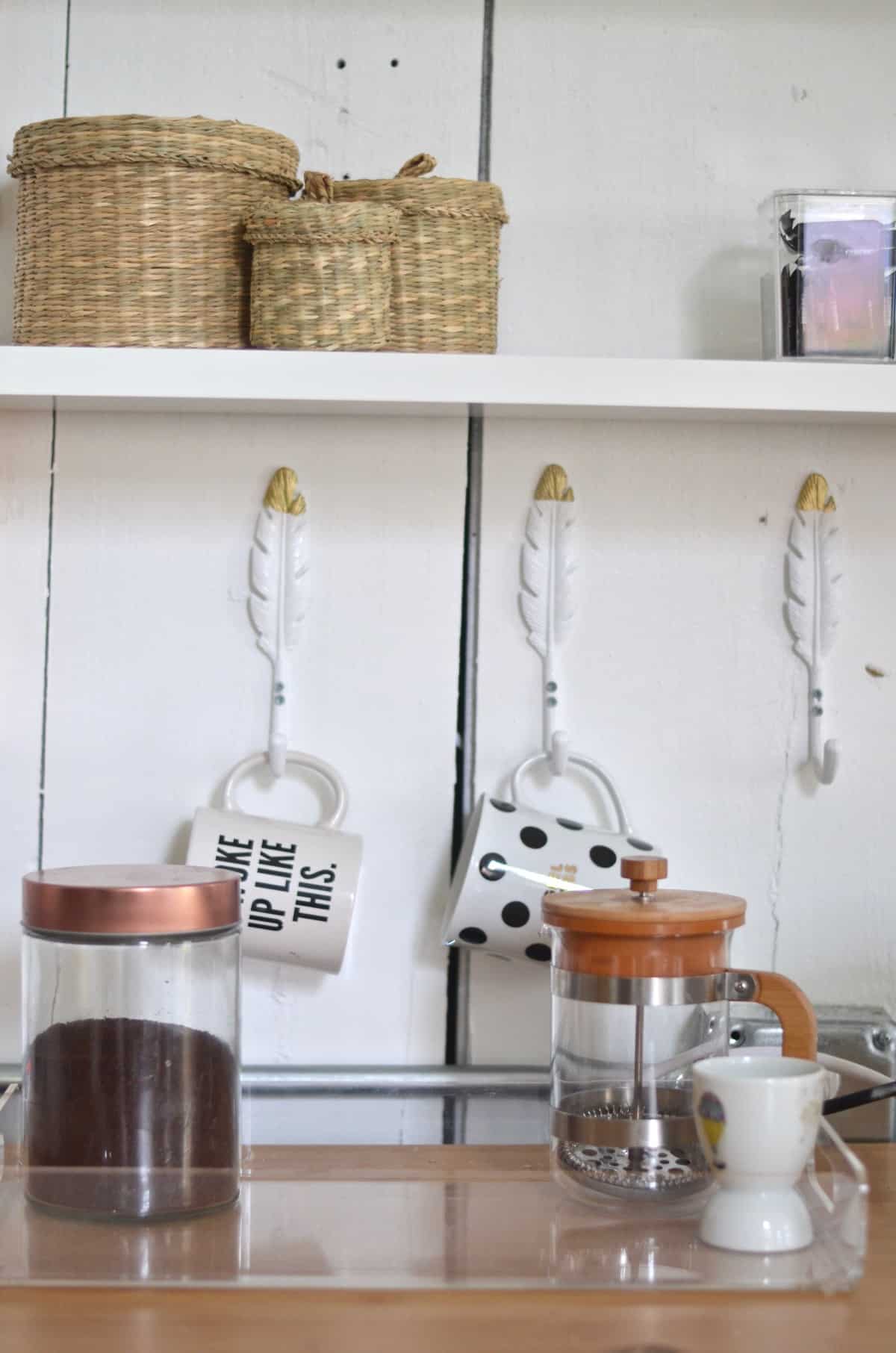 One detail I was hoping to incorporate into the shed was a backdrop I could use for video work. This Ikea curtain system works PERFECTLY. (Tutorial coming later.) I can pull the curtains when I need to block of the clutter in the background.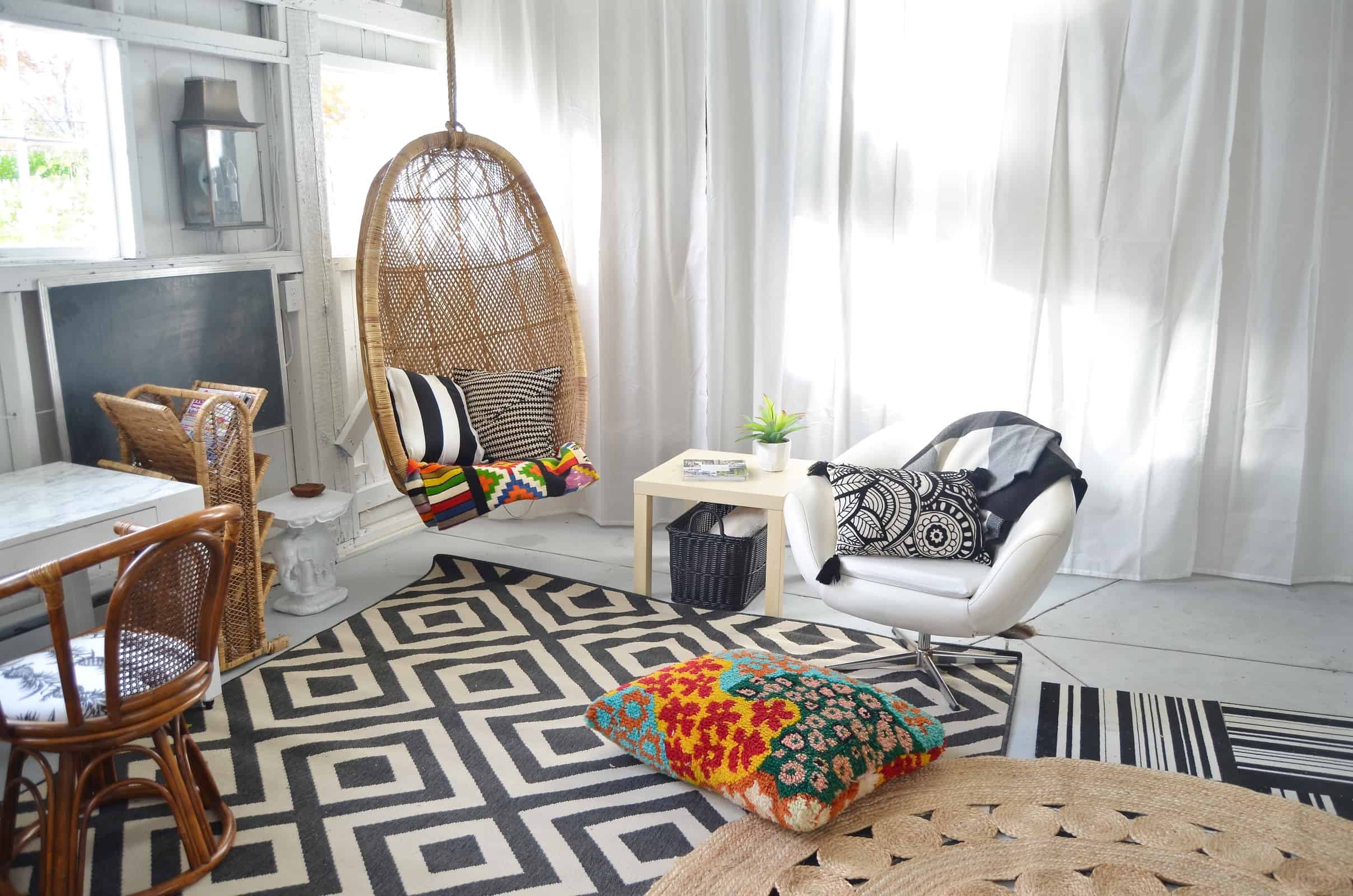 You all noticed that amazing wooden sign with my logo, right? It was another Christmas present from Mark. Custom made and SO fun. (Sadly… I have plans to change my blog name in 2017, but this will be a reminder of my blogging roots!)
Something this shed has made me very aware of… is that decorating is a personal thing. We decorate a space that WE love. A space for US. Do we want a space to be magazine worthy? Sure! But more important than that is a space that makes us smile when we walk in. A space that motivates us. A space that informs our creativity. This is why we decorate.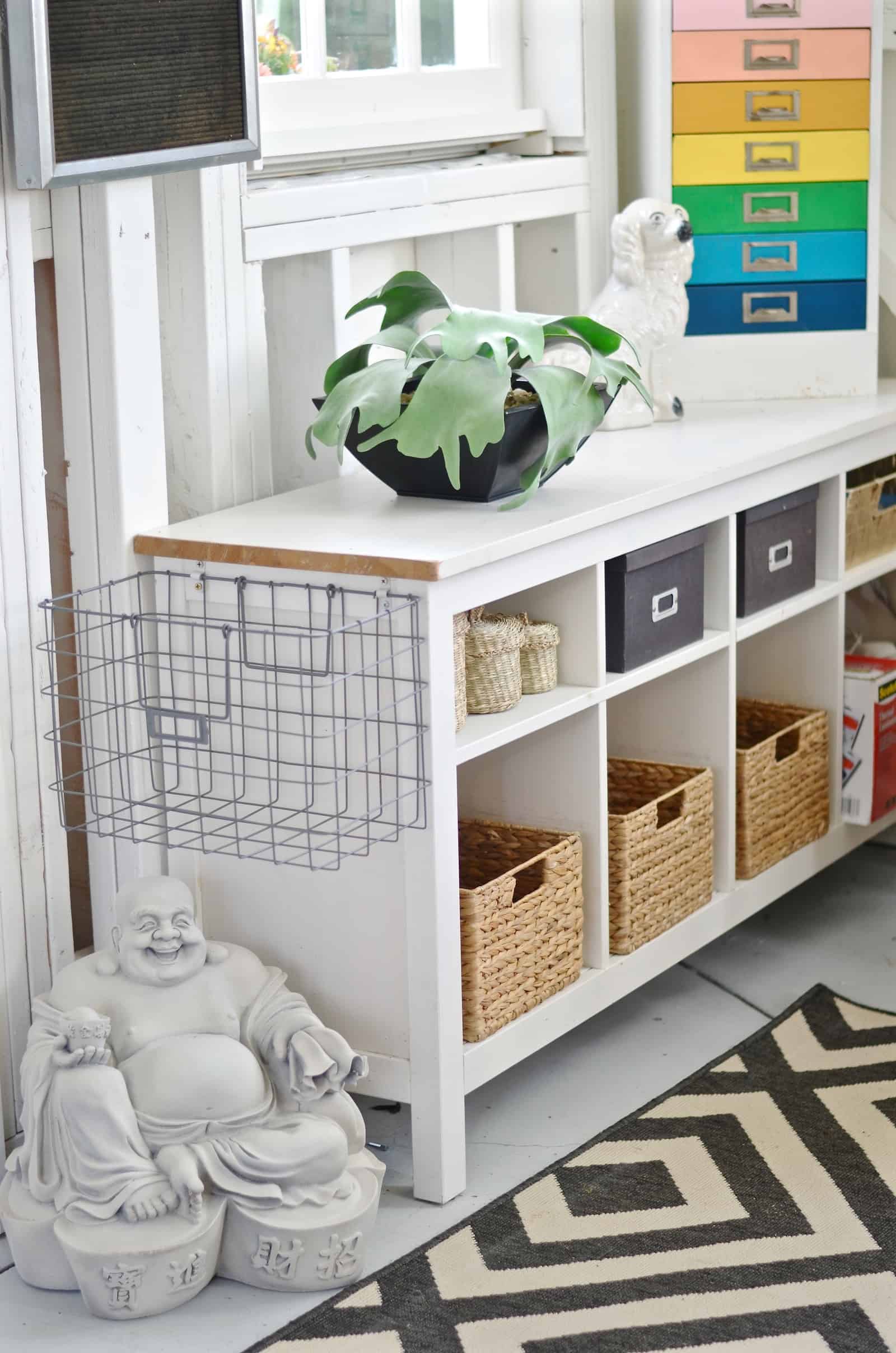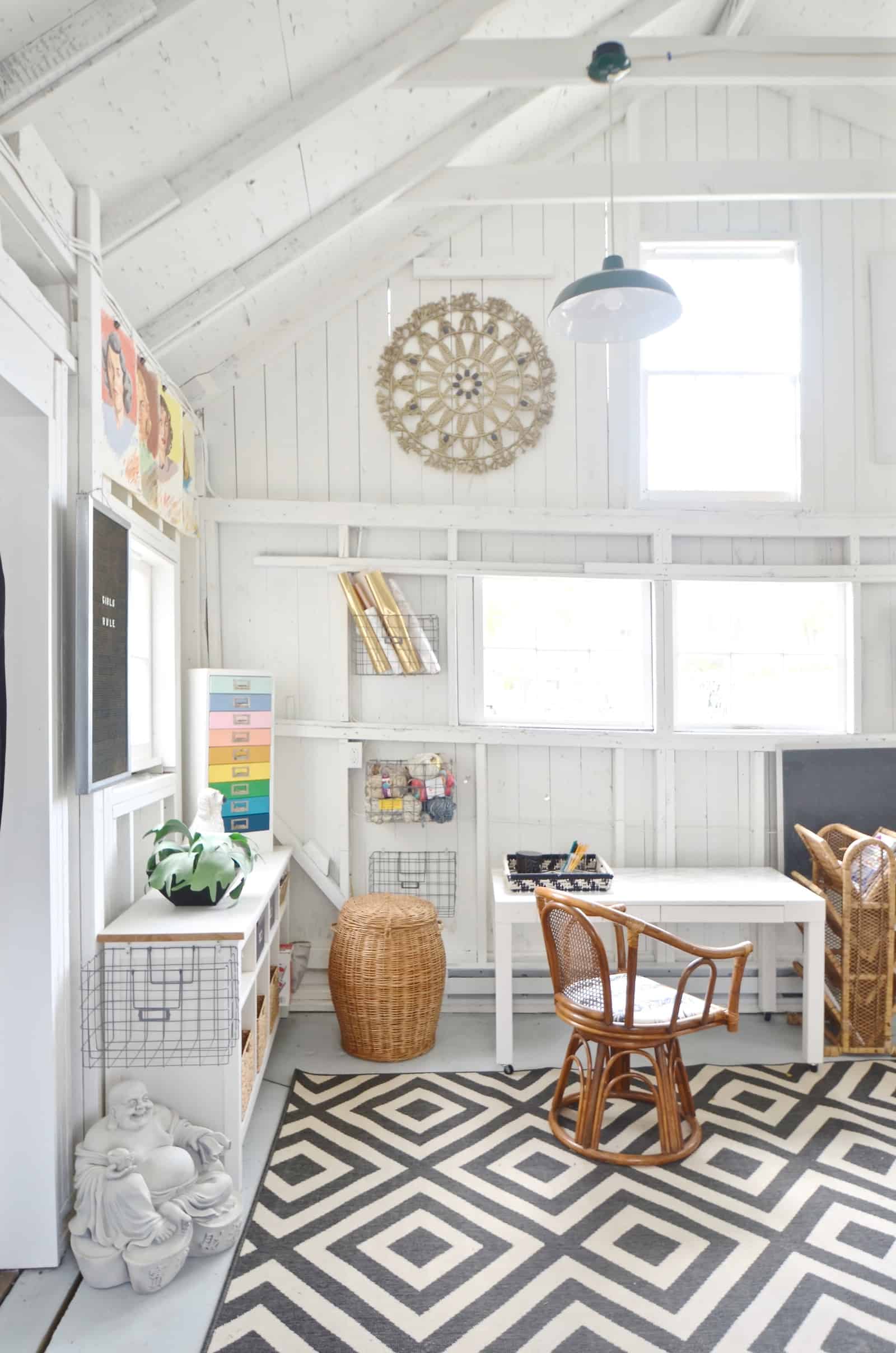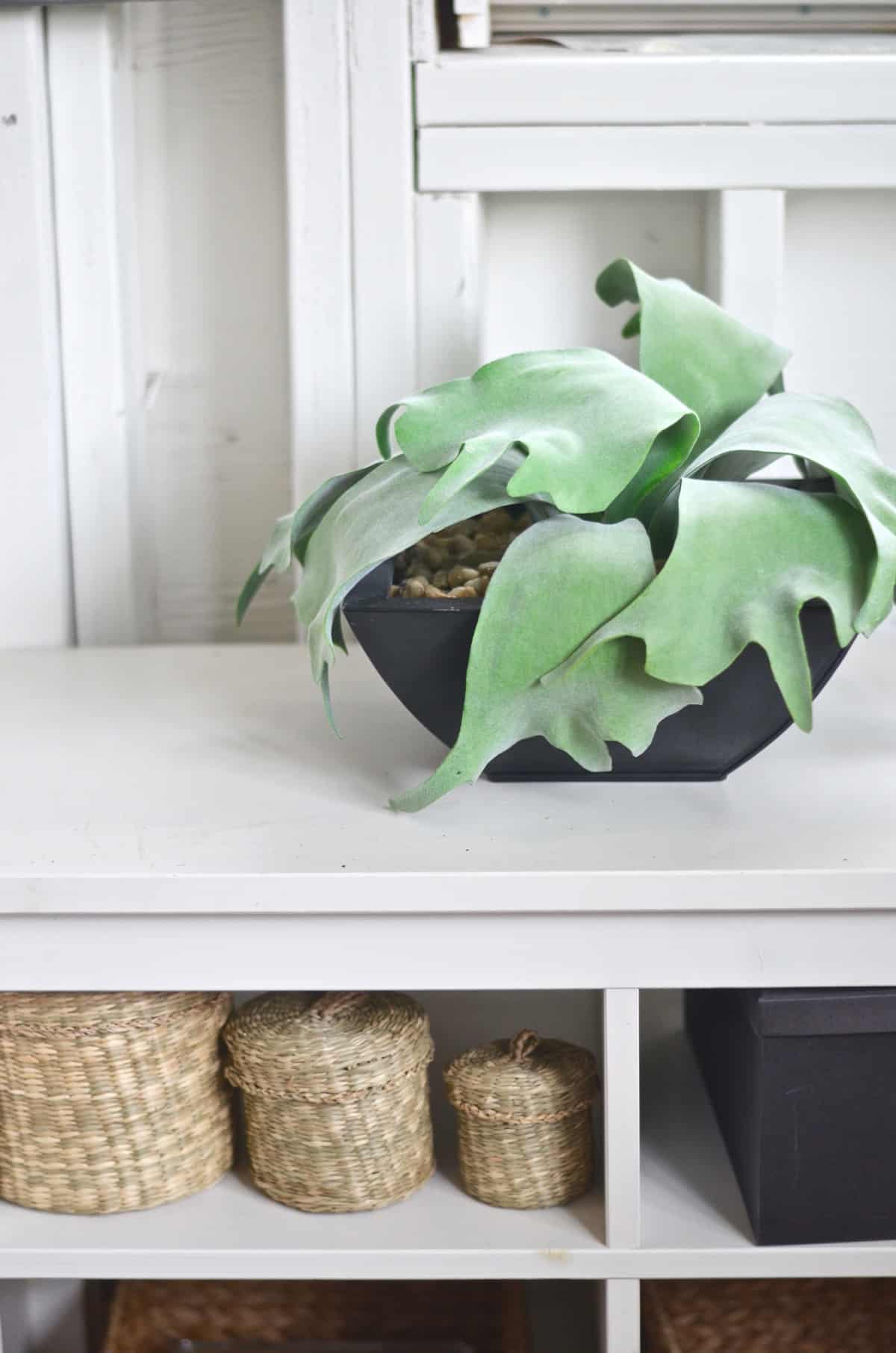 Is this space pristine and symmetric and 'zhooshed'? Nope. It's quirky. The shelves aren't styled but rather are arranged so as to fit as many things as possible.  Most items are thrifted or pulled from a flea market field.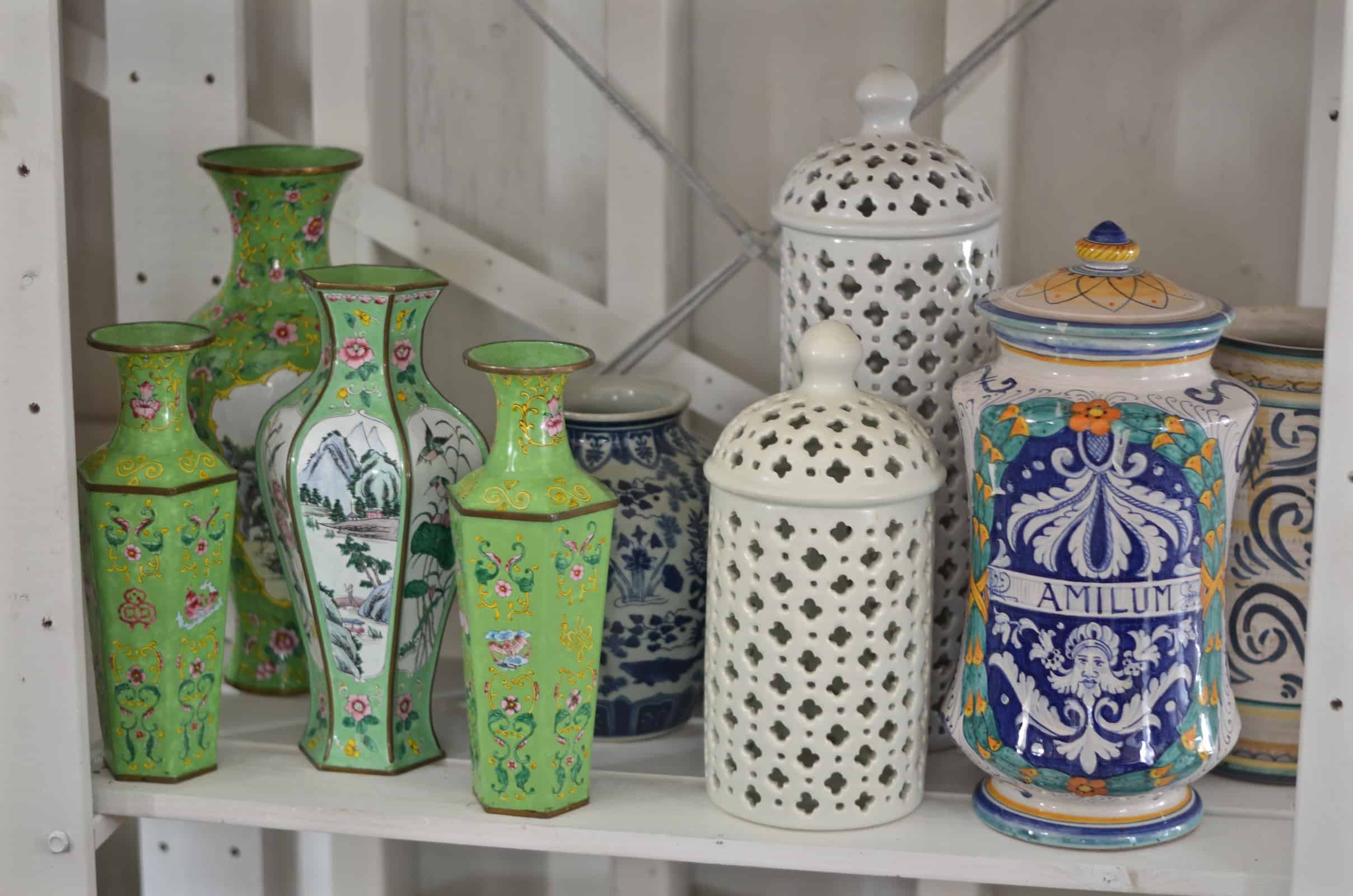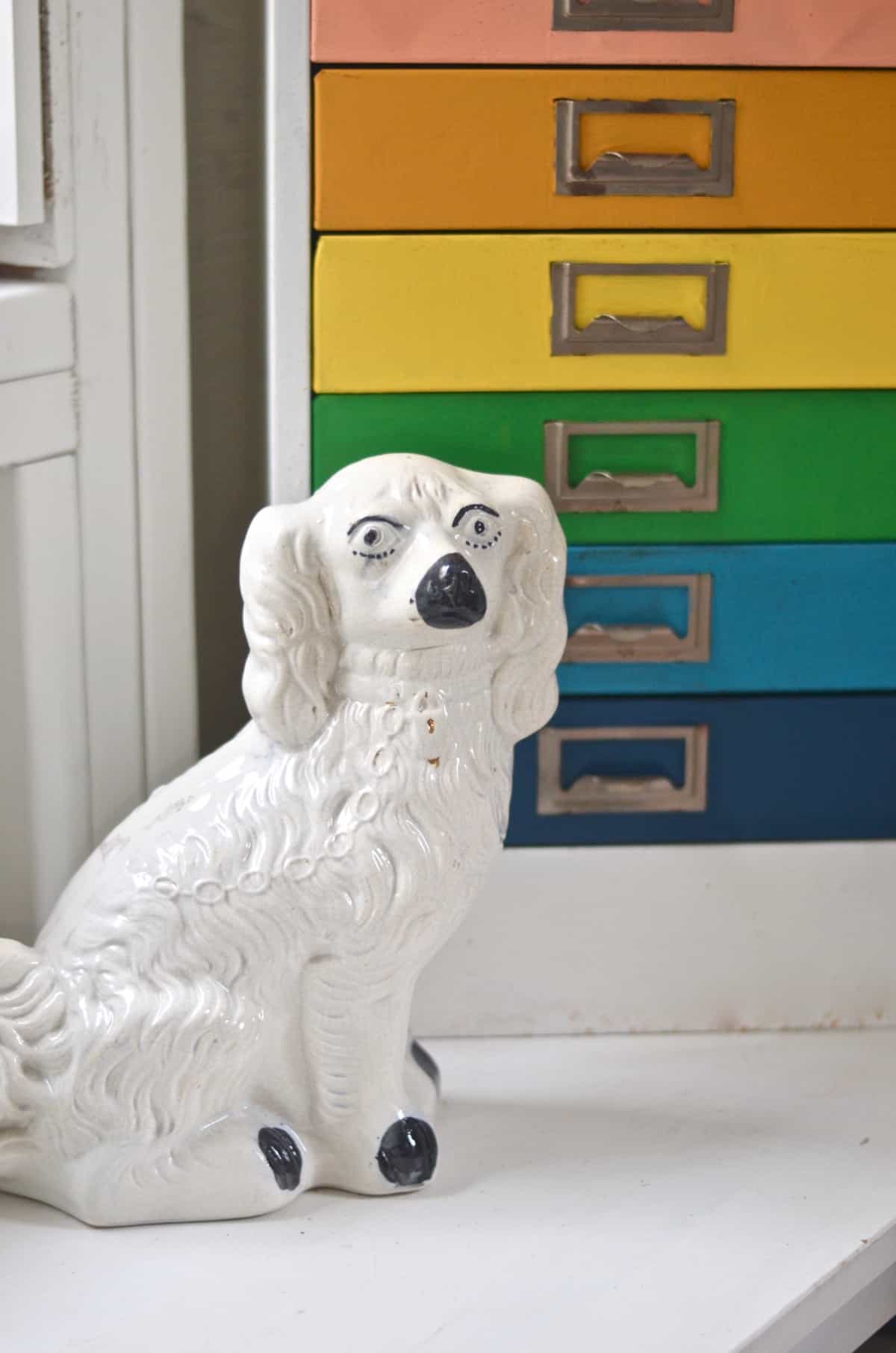 There aren't many right angles to be found and everything's the tiniest bit crooked. I suspect I'll be in the company of mice and the occasional squirrel, but this is MY space. Filled with things that I have collected and found and treasured.  Whether the antique flea market sconce, foo dogs on the shelves, the painted filed cabinets, or the re-imagined smiling Buddha… there's a lot of happiness in this shed!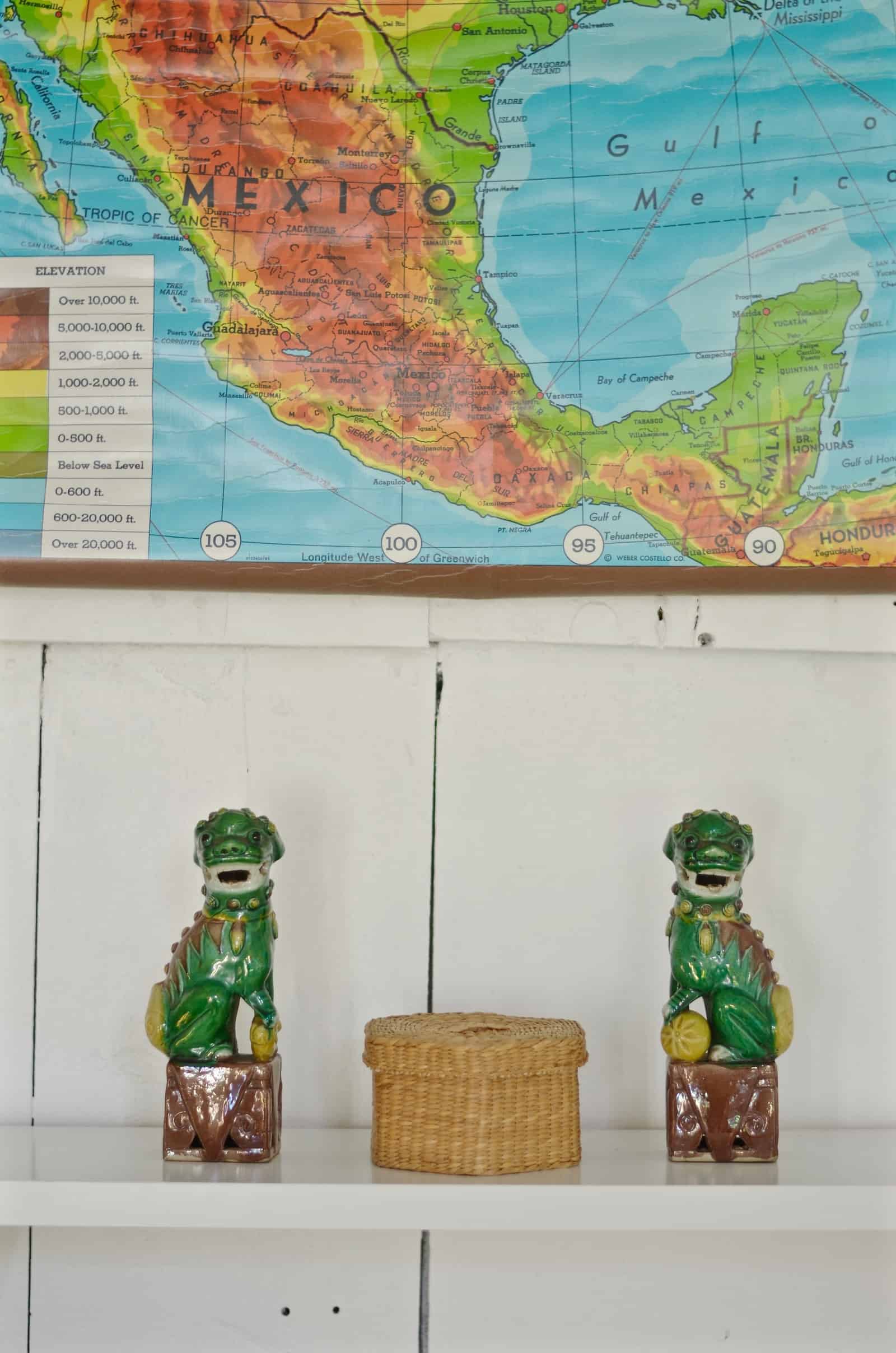 I can't thank you all enough for cheering me on throughout these past six weeks. Normally a project around here is a solo act, but this shed has had lots of encouragement and good company. And as usual… head over to Calling it Home to see the link up for the everyone else's One Room Challenge REVEALS!  Also… below are any sources I could find for you. SO many things in this shed are thrifted or unique, but… I scoured the web and definitely found some items that are almost identical!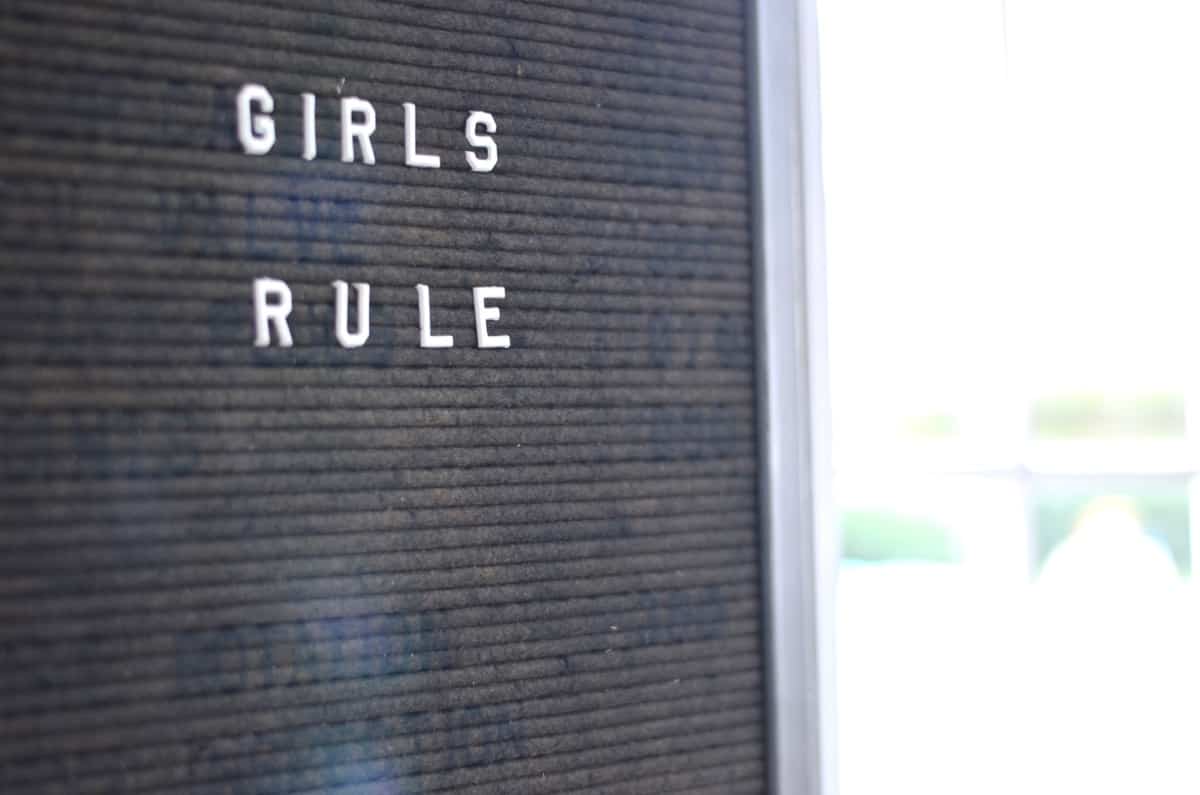 SOURCE LIST
FURNITURE
Hanging Chair similar to this
Ikea LACK side table. MUCH cheaper AT Ikea, but this is a link so you know product details.
Storage Shelves. Again… probably cheaper at the store, but wanted you to see which ones I used.
DECOR
Black and white pillows similar to these
Hanging Planter similar to this
My Buddha statue was DIY, but this is similar
Foo Dogs similar to these
Faux Staghorn Fern similar to this
My floor cushion was DIY, but these are a great price point
Black and white throw blanket similar to this
WALL DECOR
Black and white woven wall hanging similar to this
Pull Down Map similar to this
Photograph of Woman on the Beach
STORAGE
Black Storage Basket similar to this
Hanging Wall baskets similar to this
Large basket used as a trash can similar to this
I couldn't have pulled this amazing space off without the help of so many brands, many of whom I consider friends and colleagues. Give them a virtual high five and please go check out their sites…
Sponsors
Cece Caldwell's Chalk and Mineral Paint
SHOP THE POST

Is it too late for a couple last Before/ After pics? Nah… I didn't think so!