DIY Painted Striped Baskets
I gave these baskets a colorful update with Frogtape and spray paint.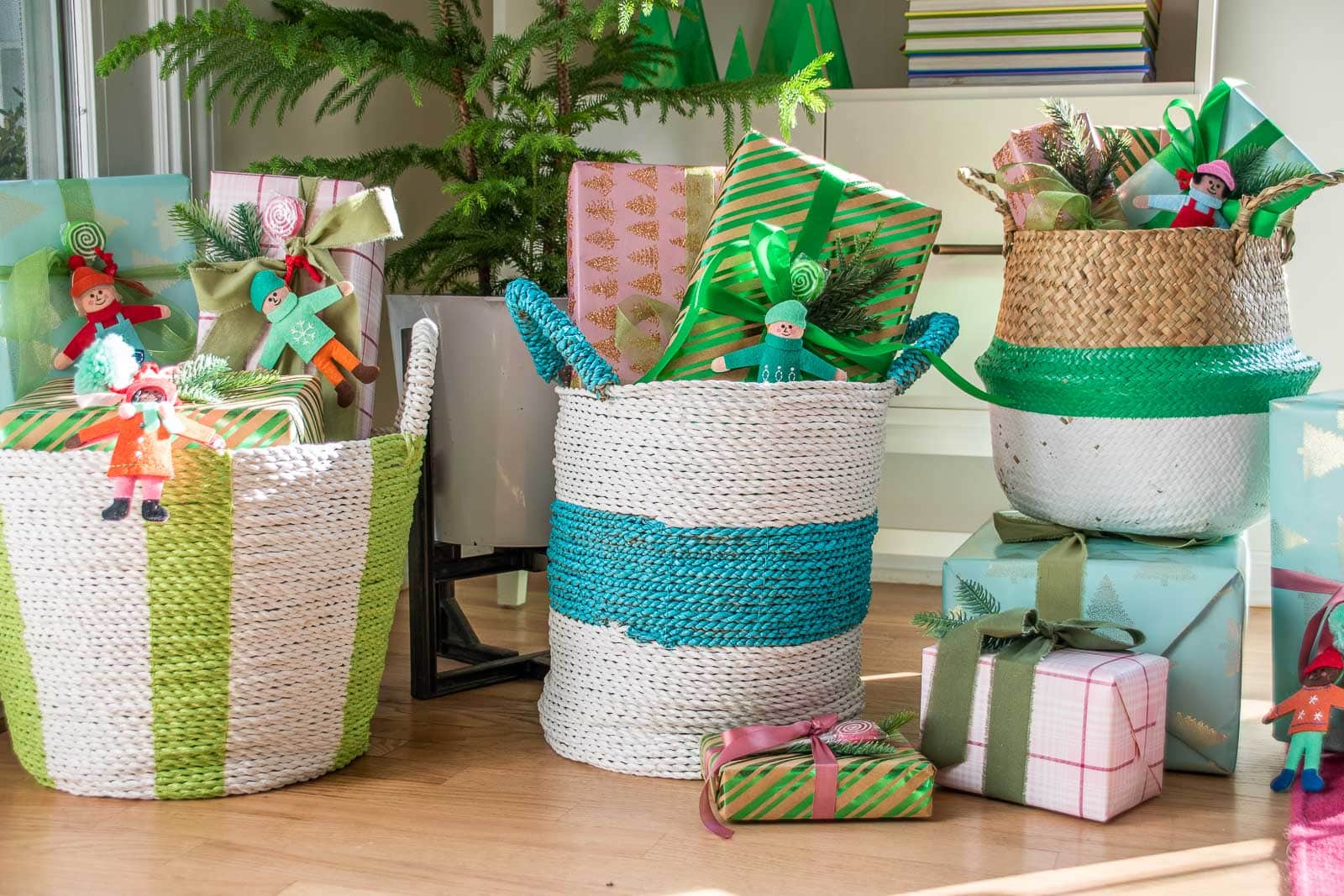 Disclosure: This post is sponsored by Frogtape but all opinions and colorful stripes are my own.
I've been partnering with Frogtape for ages and it never ceases to amaze me what this tape will work on! Case in point… woven baskets. I grabbed a few of these basic woven baskets from Homegoods. You know the ones… real brown. Real woven. Real 'meh'. I decided to see if I could bring these basic baskets into the land of the colorful with the help of Frogtape.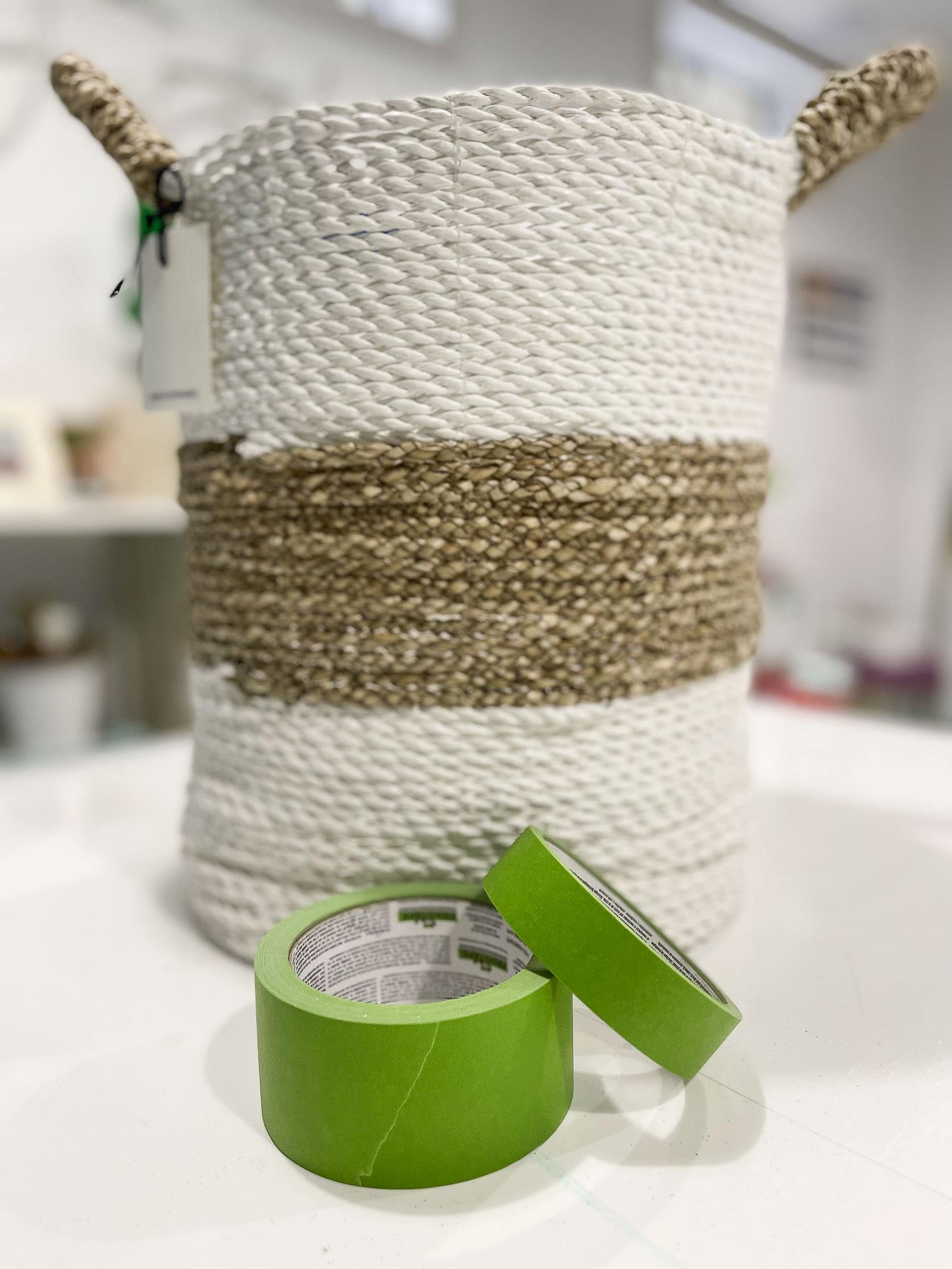 I didn't mind the white stripe on this first basket, so I decided to tape off the brown portion only. The woven rope was fairly chunky so I wrapped the tape around each row as best I could. Frogtape's adhesion is amazing and it stuck to the rope basket wonderfully. If you've ever spray painted something, then you know there's nothing more irritating than the tape coming loose from the pressure of the spray paint. Not today, Satan… not today!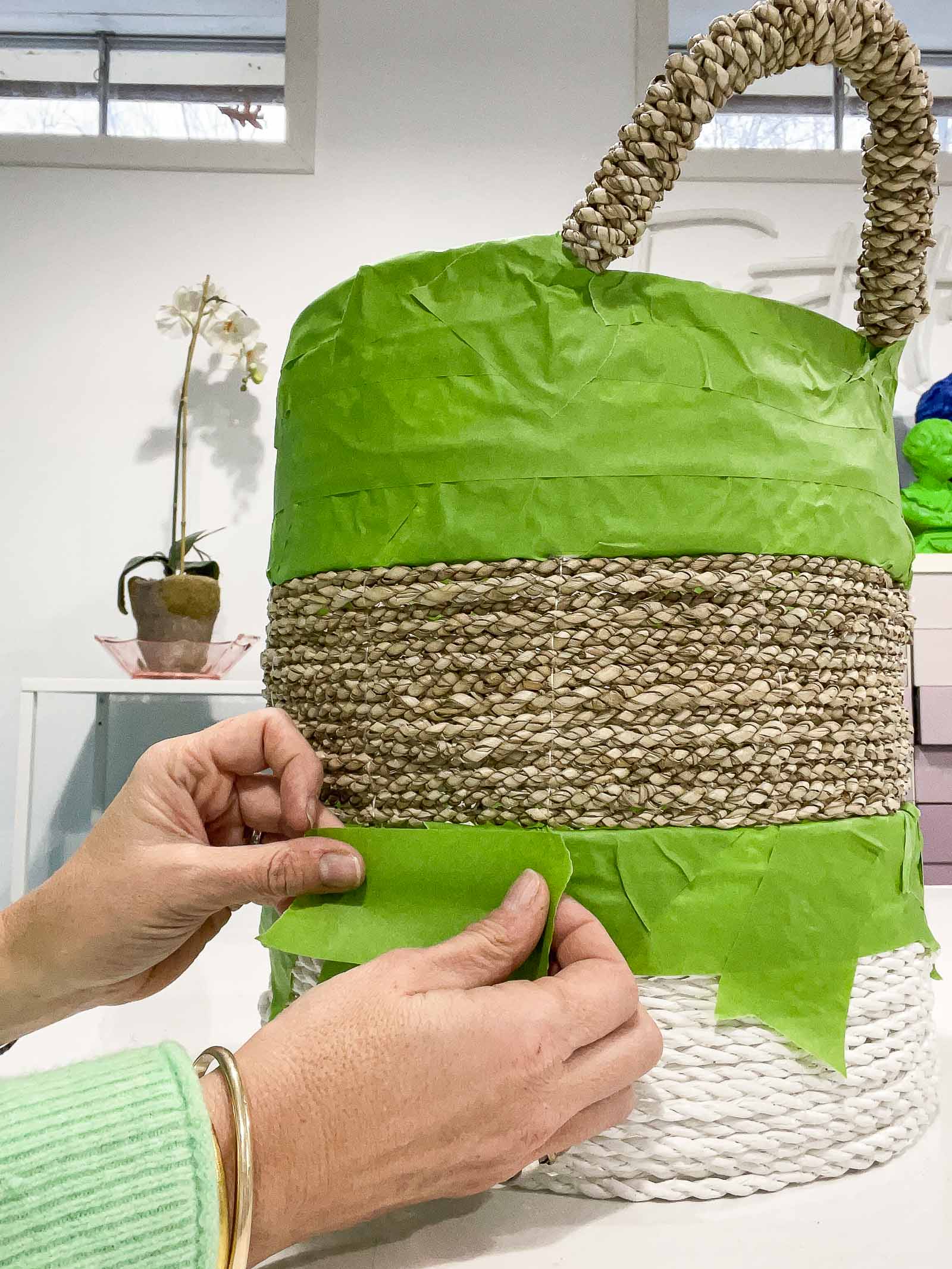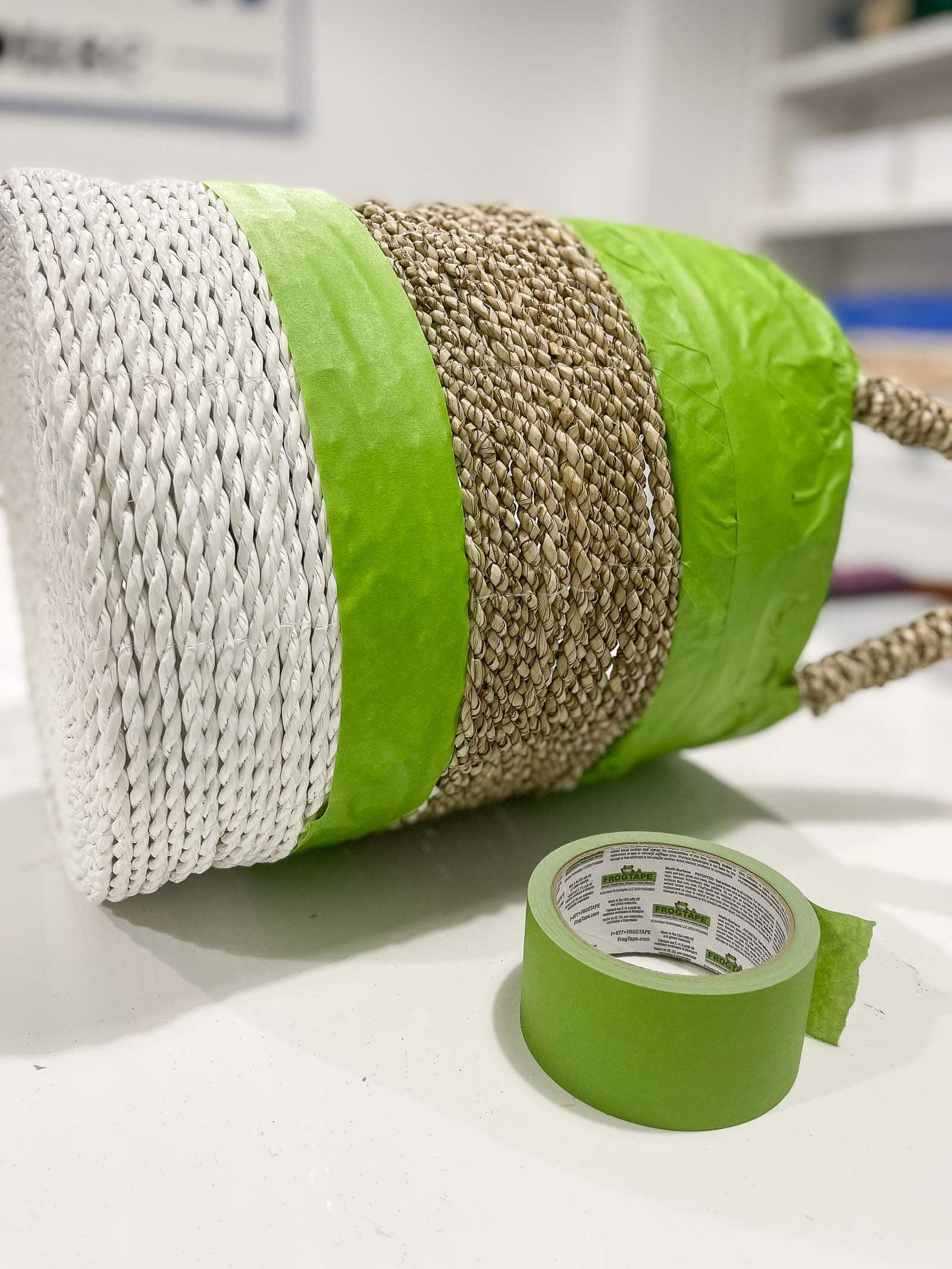 For the second basket… I removed the strand of grass that was woven throughout so I was left with a plain white basket. For this one, I taped vertically so there was no way to wrap the rope to completely protect the woven basket. I pressed the tape into the rope of the basket as best I could, but I wasn't sure how this would work.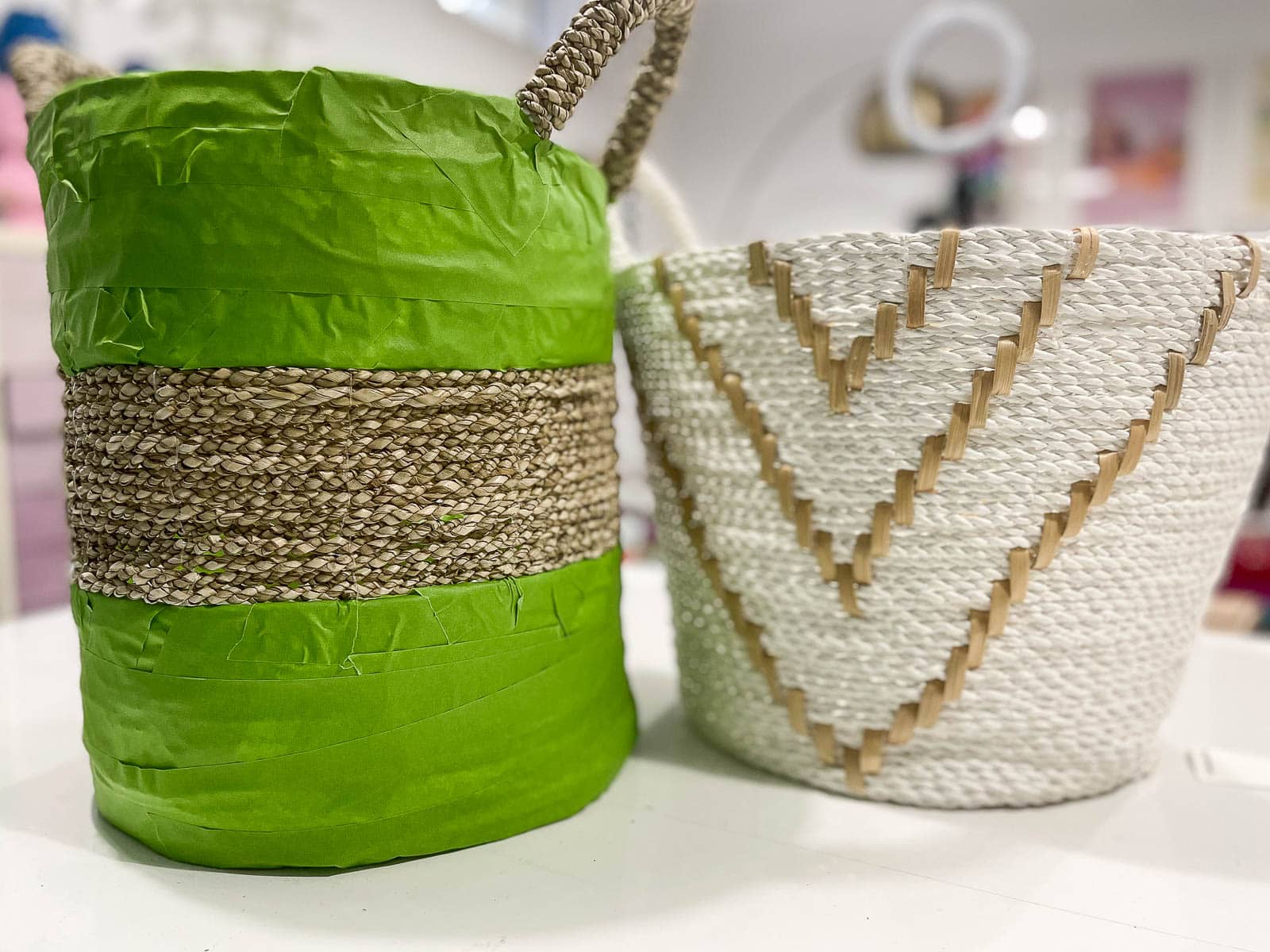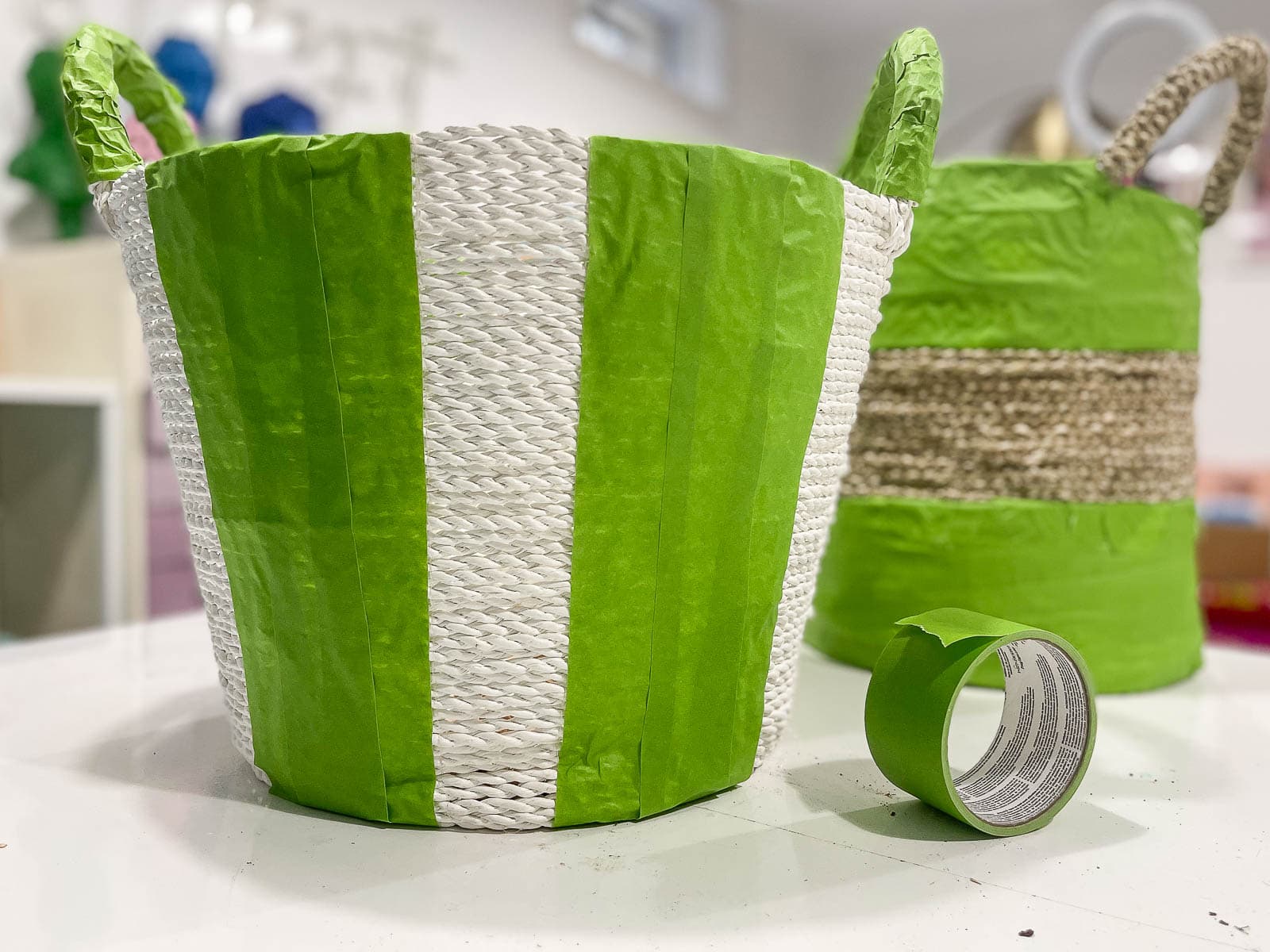 The third basket was already two toned, but the paint edge was… rough. I taped off a line above and a line blow the middle of the belly basket and took all three baskets out to the garage for spray painting. As best I could I tried to move the spray paint away from the tape edge and I was careful to a do couple of light coats of paint to prevent dripping and bleed through as best I could given the texture of the baskets.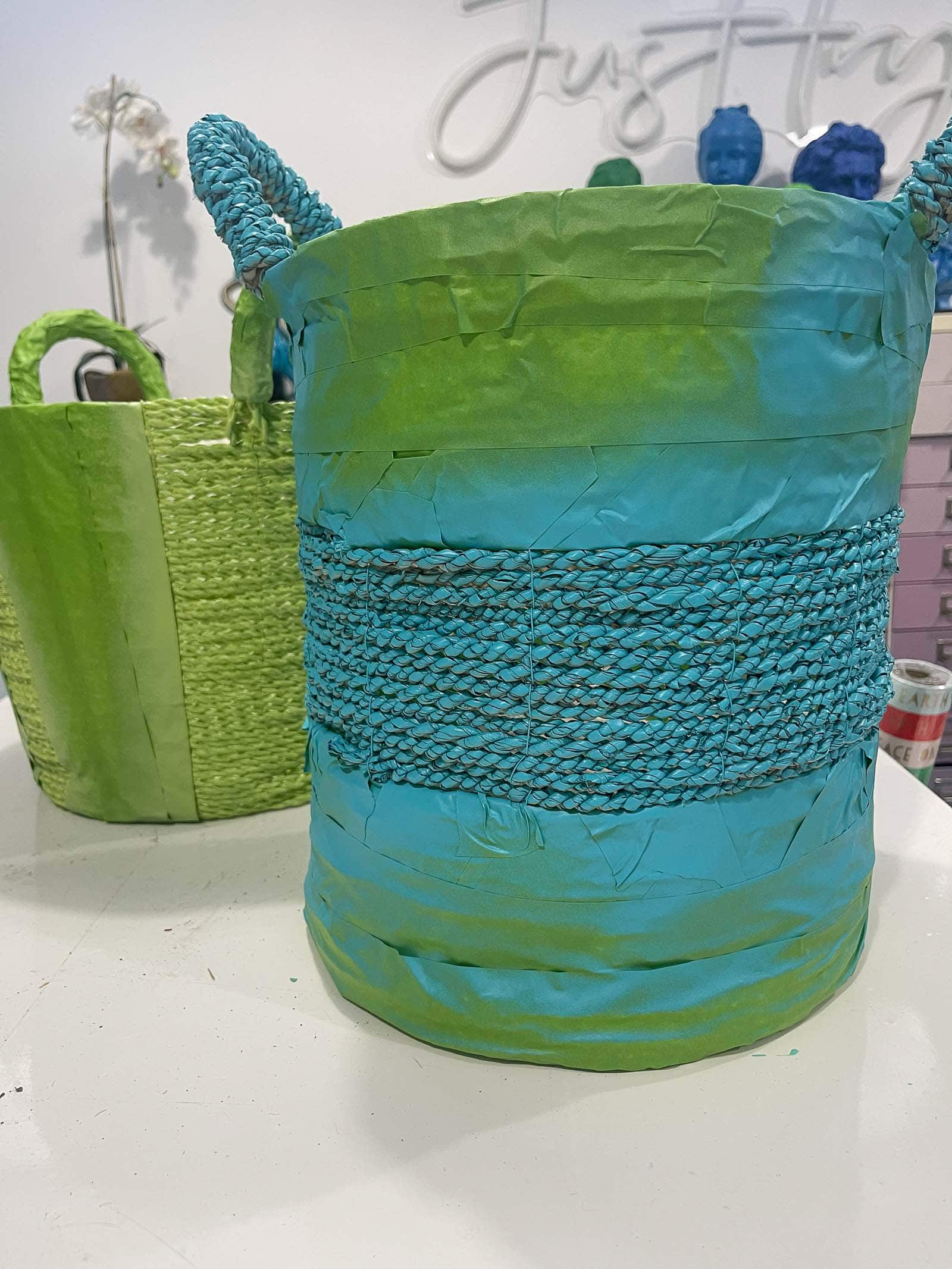 Ready for the tape pull? Can you believe how clean and crisp those lines are???? ON A WOVEN BASKET!! I've said it before and I'll say it again… I shouldn't have doubted the green tape. Haha. Even in places where I was careless about pressing my tape in place, the line was essentially perfect.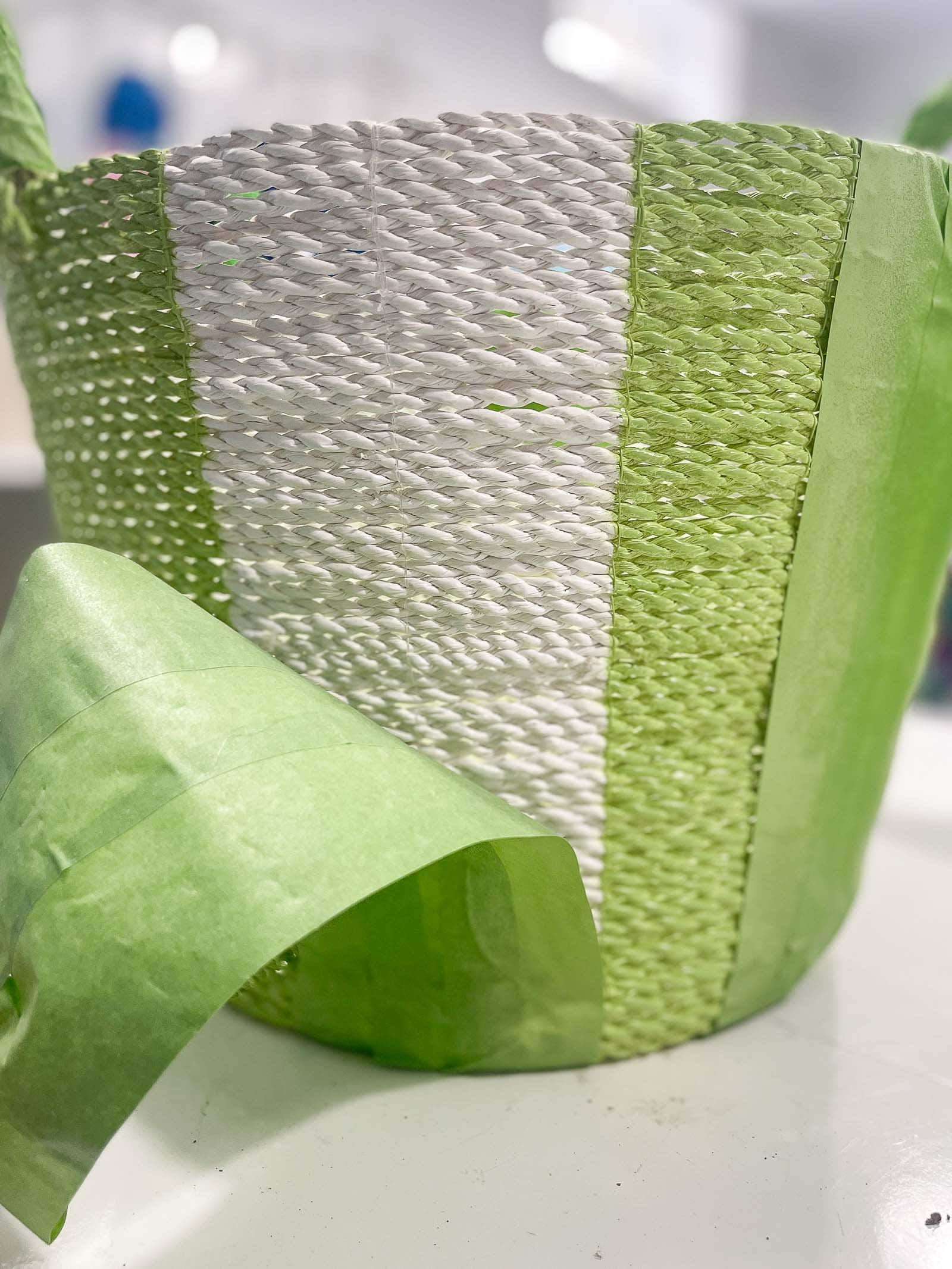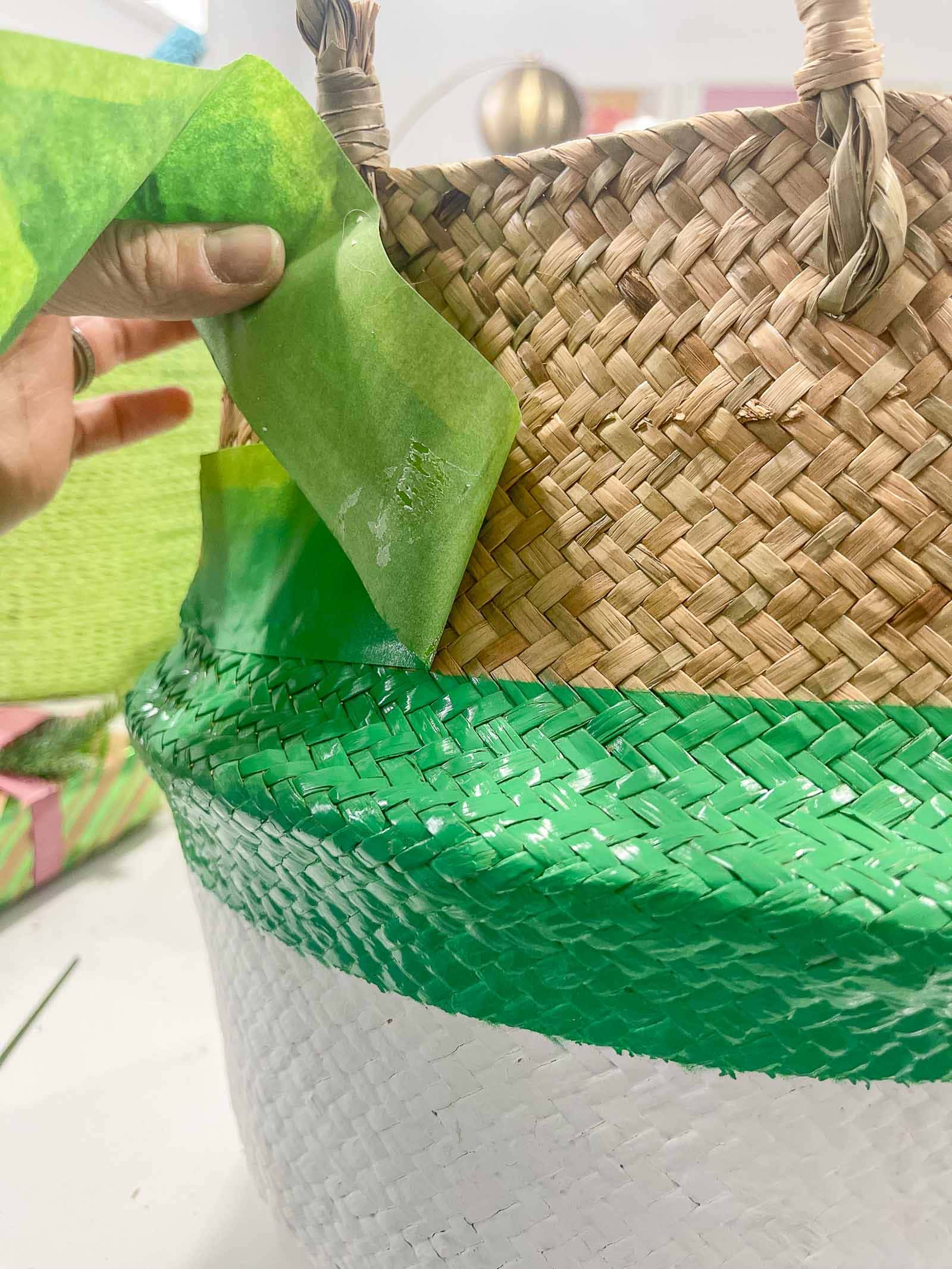 For now these baskets are holding Christmas presents (or at least the idea of Christmas presents because I haven't started shopping…).I found that adorable garland at Homegoods and cut it into pieces to use as gift tags and then stuck some faux greenery and/ or lollipops into each gift for some flare.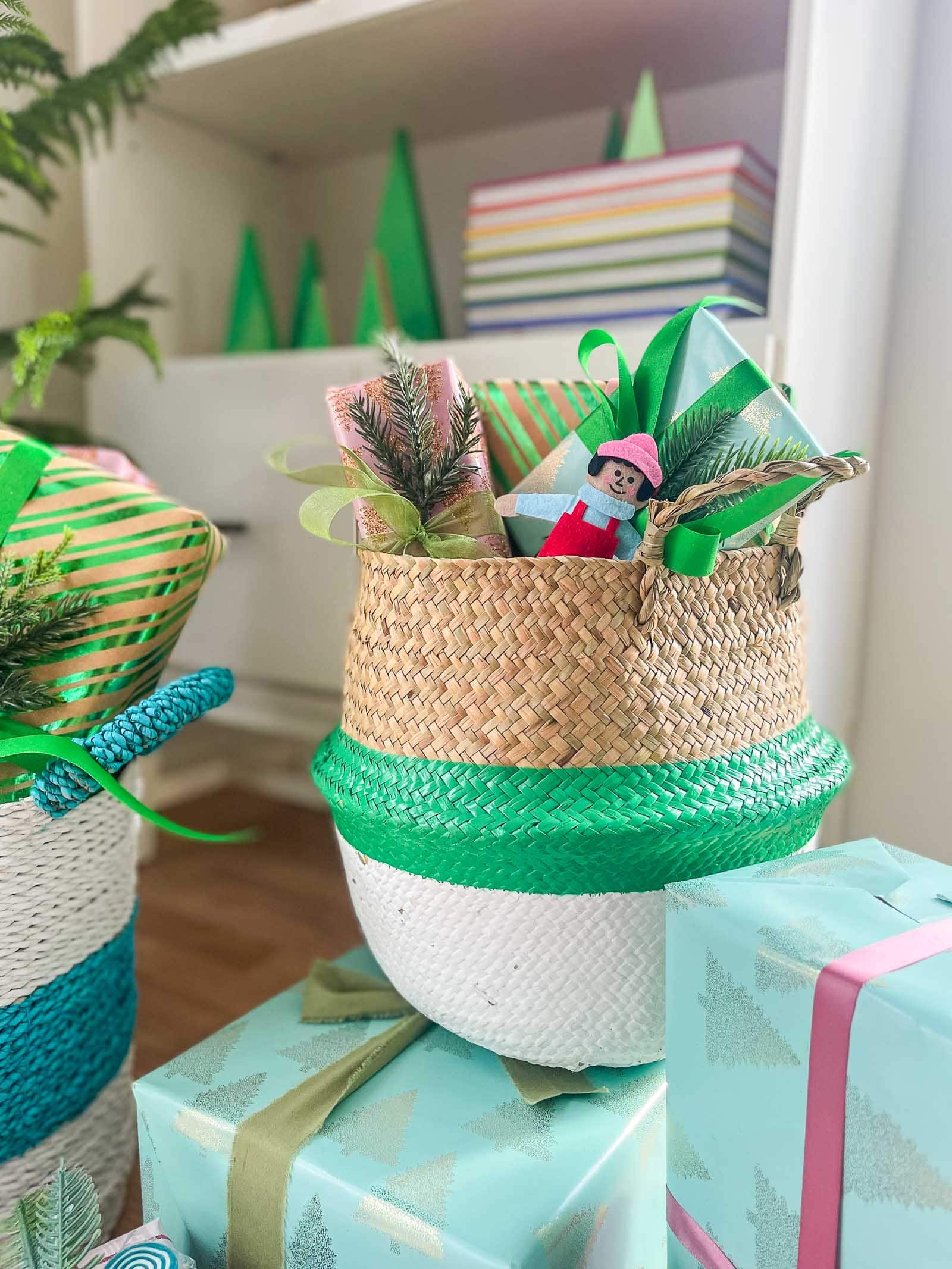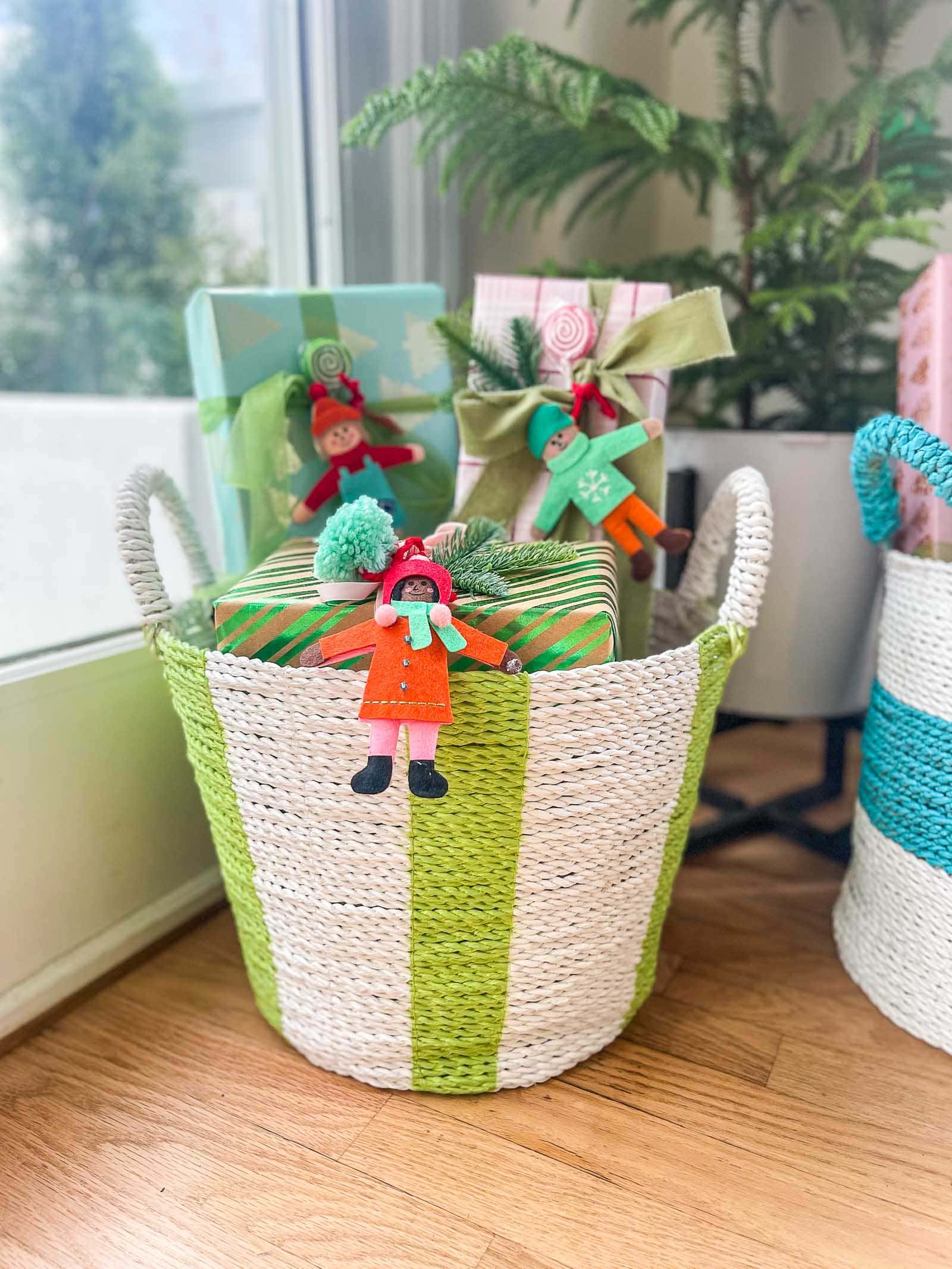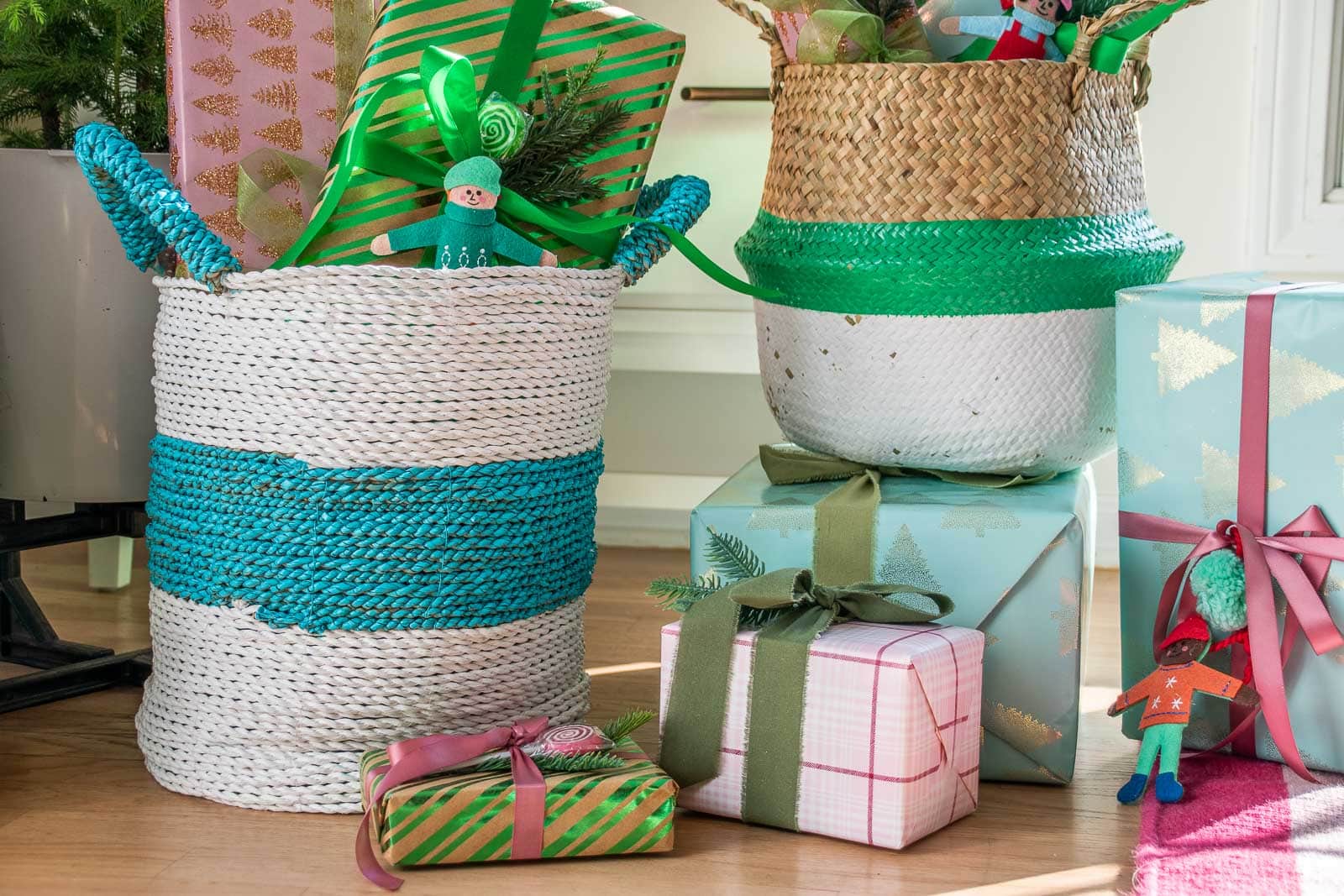 Make sure you check out allllll my other projects using Frogtape here:
Frogtape Paintover Challenge Office Makeover
Graphic Folding Privacy Screen