How to Make a Modern Backyard Bench
Psssst… this post *might* contain affiliate links: see my disclosure here.
Modern Backyard Bench Tutorial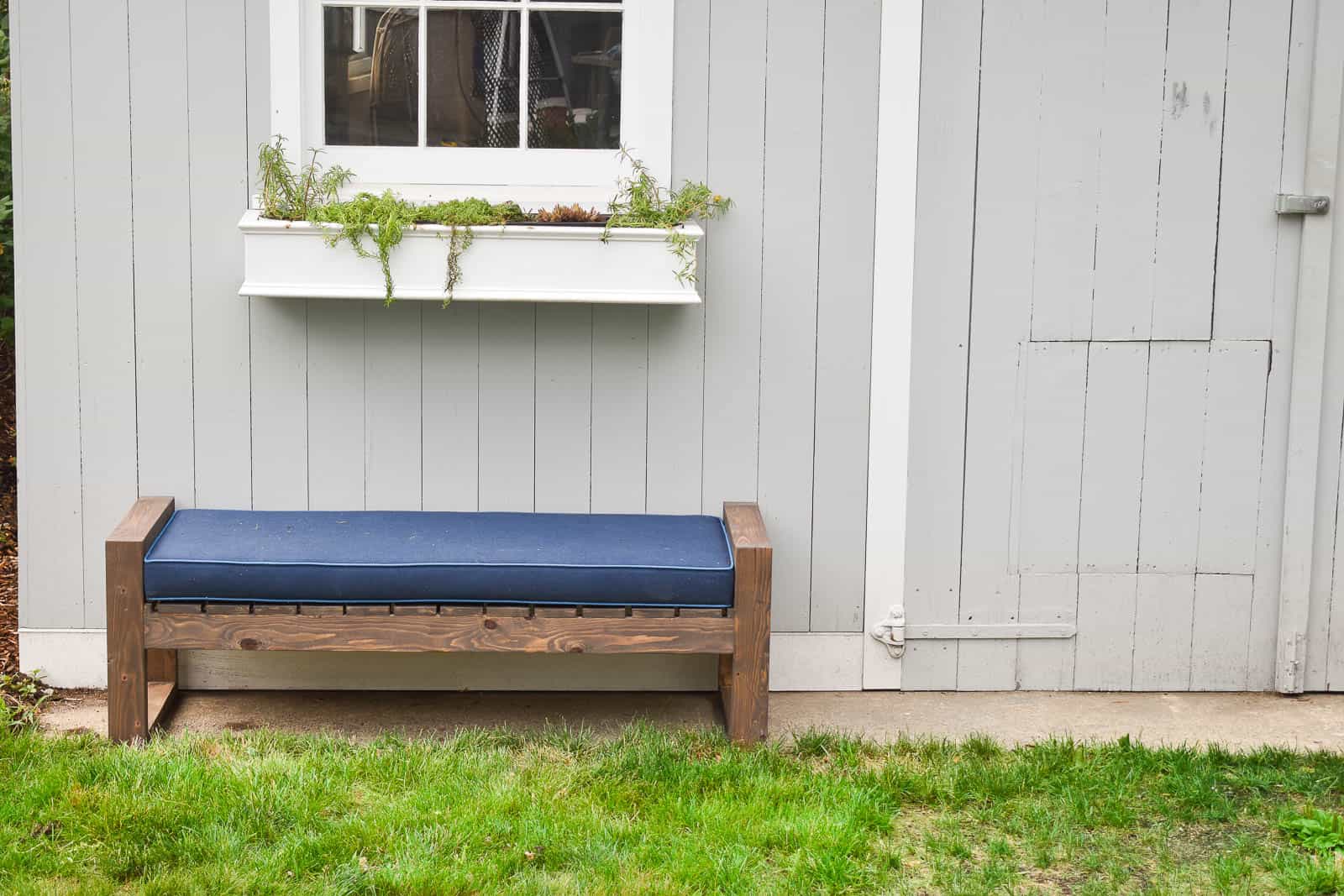 This post is sponsored by Kreg Tool Company / Build Something.
My shed is just about my most favorite place ever. It was falling apart when we bought the house so our contractor reinforced the structure, and altered the front slightly to give us a central door and two symmetrical windows. I built window boxes to add a little warmth, but I wanted to build some benches to flank the doors. Using my Kreg Jig, I built these benches with the simple clean lines that I love.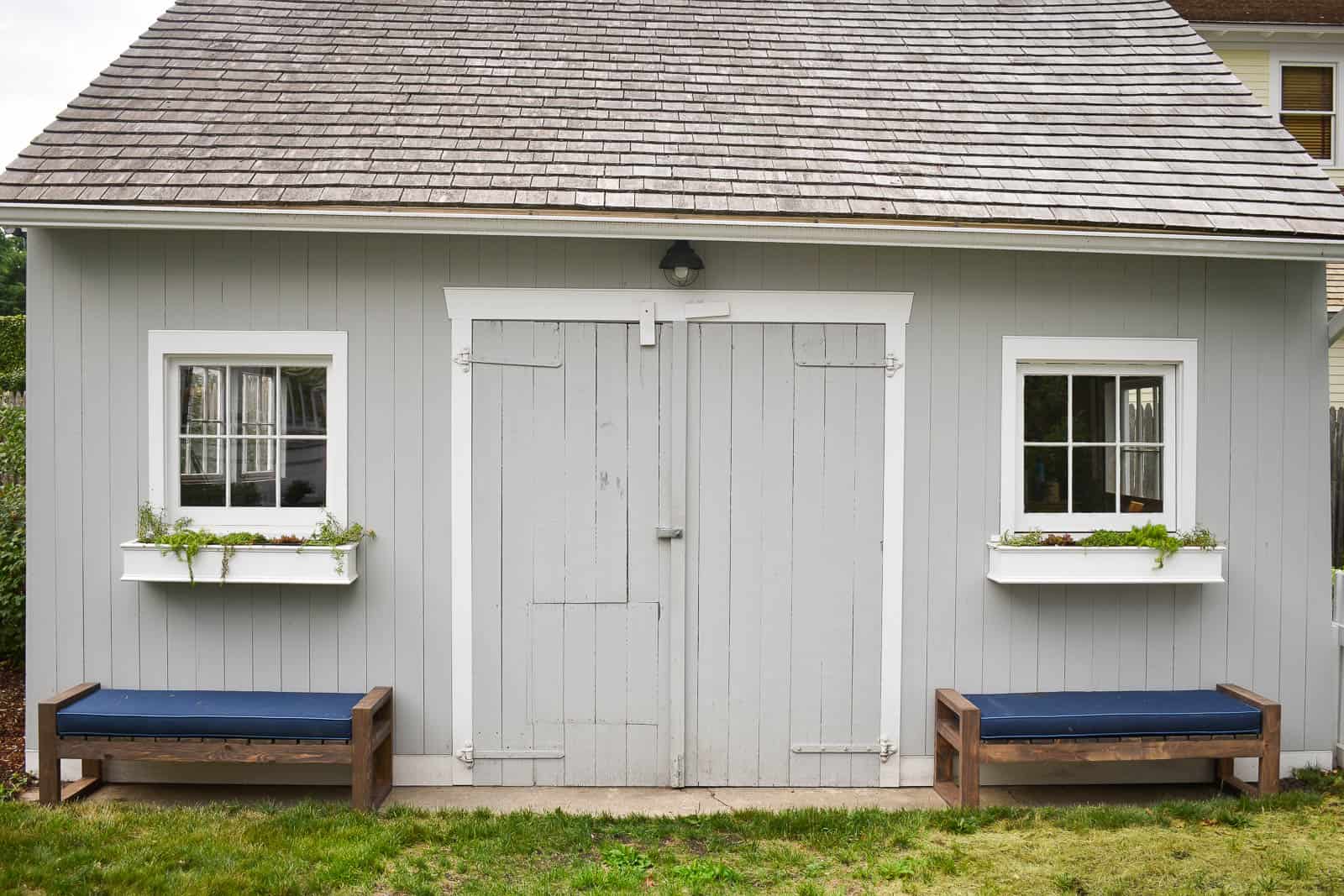 I trimmed the edges off the 2x4s to give them a more finished upscale look and then put the whole thing together with pocket holes and a few brad nails for the bench slats.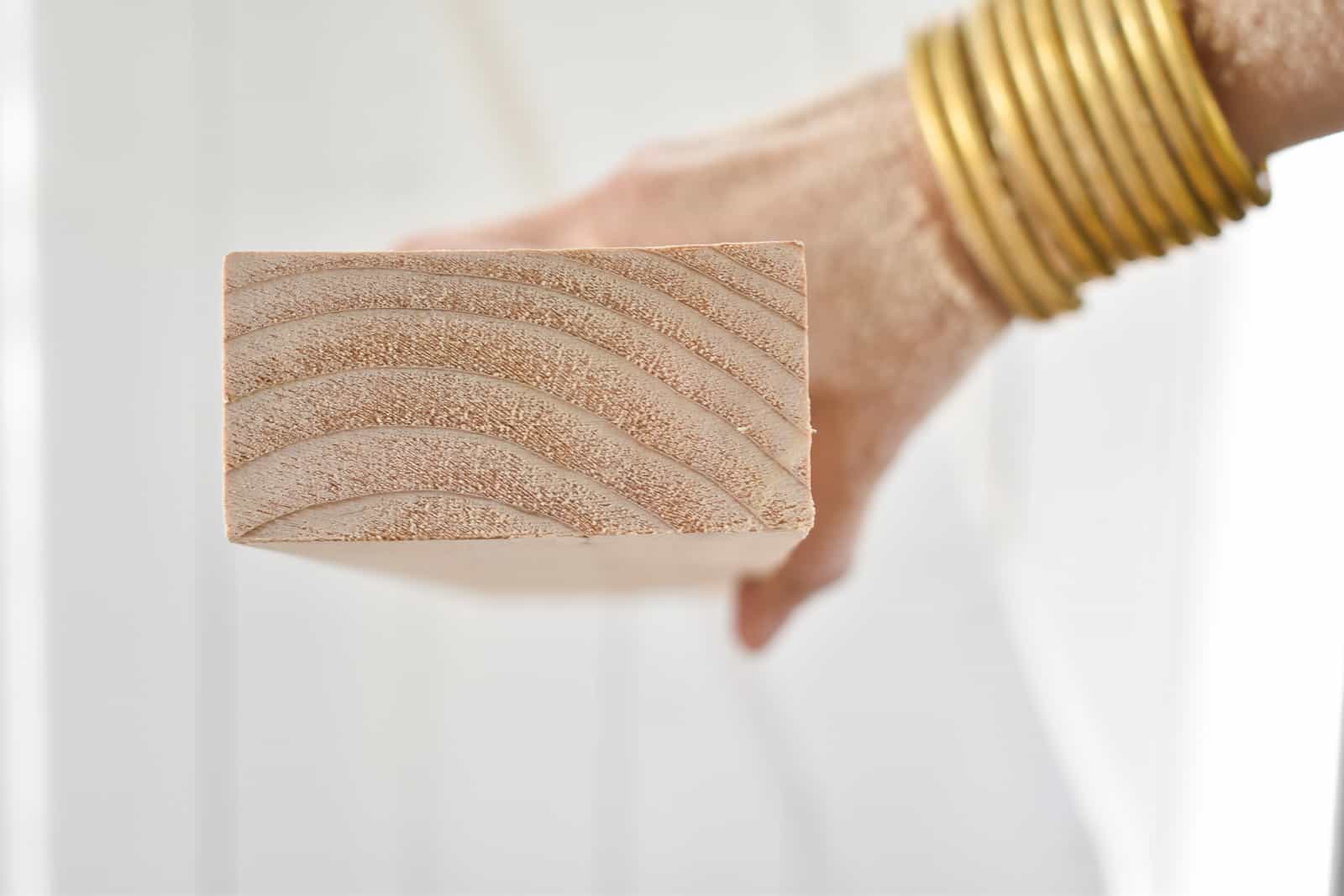 The general shape is similar to this bench I made for our porch, but THAT was echoing our patio table that you can see here. I made the benches to match a pair of amazing all-weather navy cushions from Patio Lane.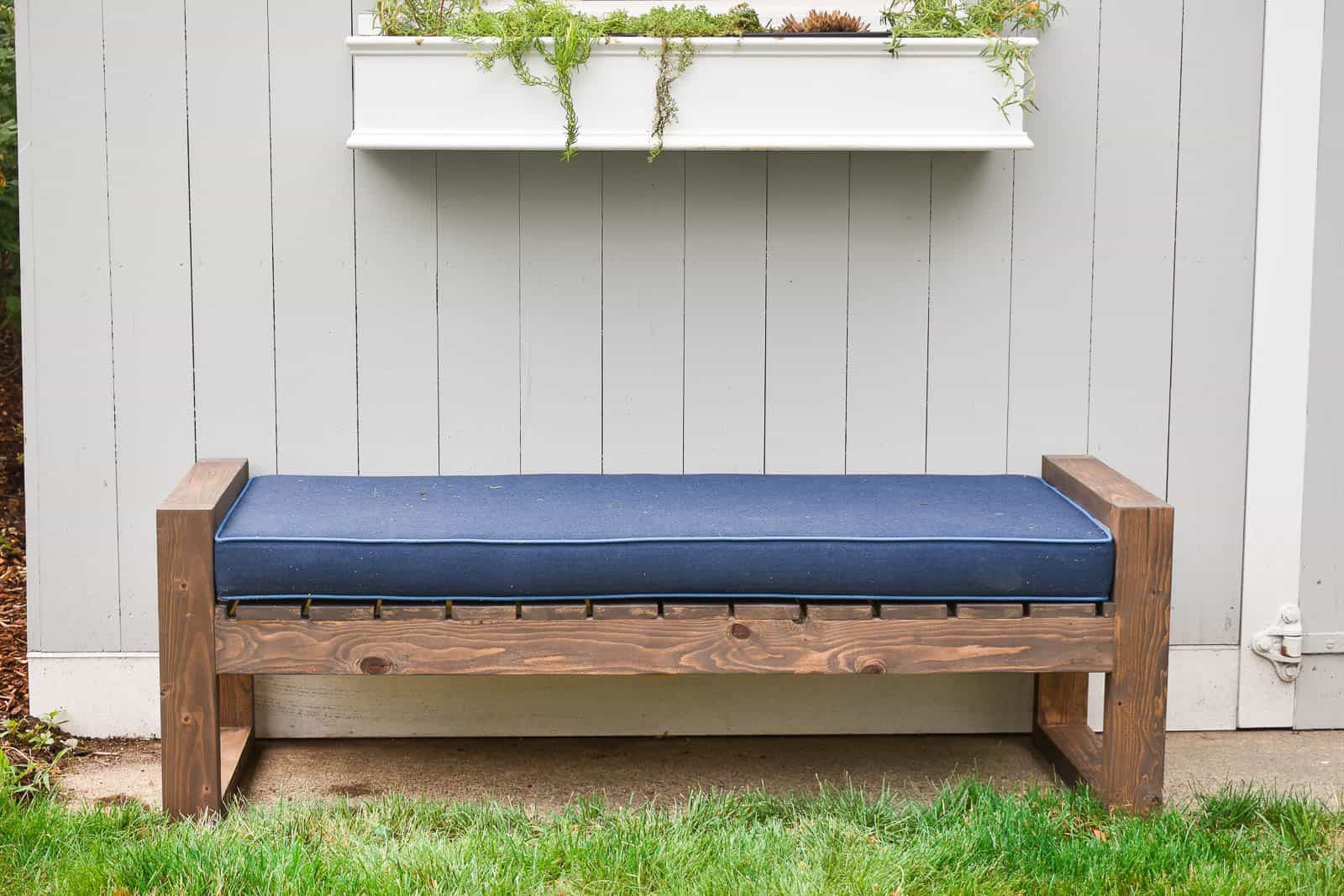 When it came to what color to make the benches, I had a really tough time choosing. A few months ago, I might have stained them a weathered gray to match the gray siding of our shed, but… the rest of our patio furniture is a darker brown and since we probably won't have a gray shed in the next house, I opted to match the browns of the sofa, chairs and table.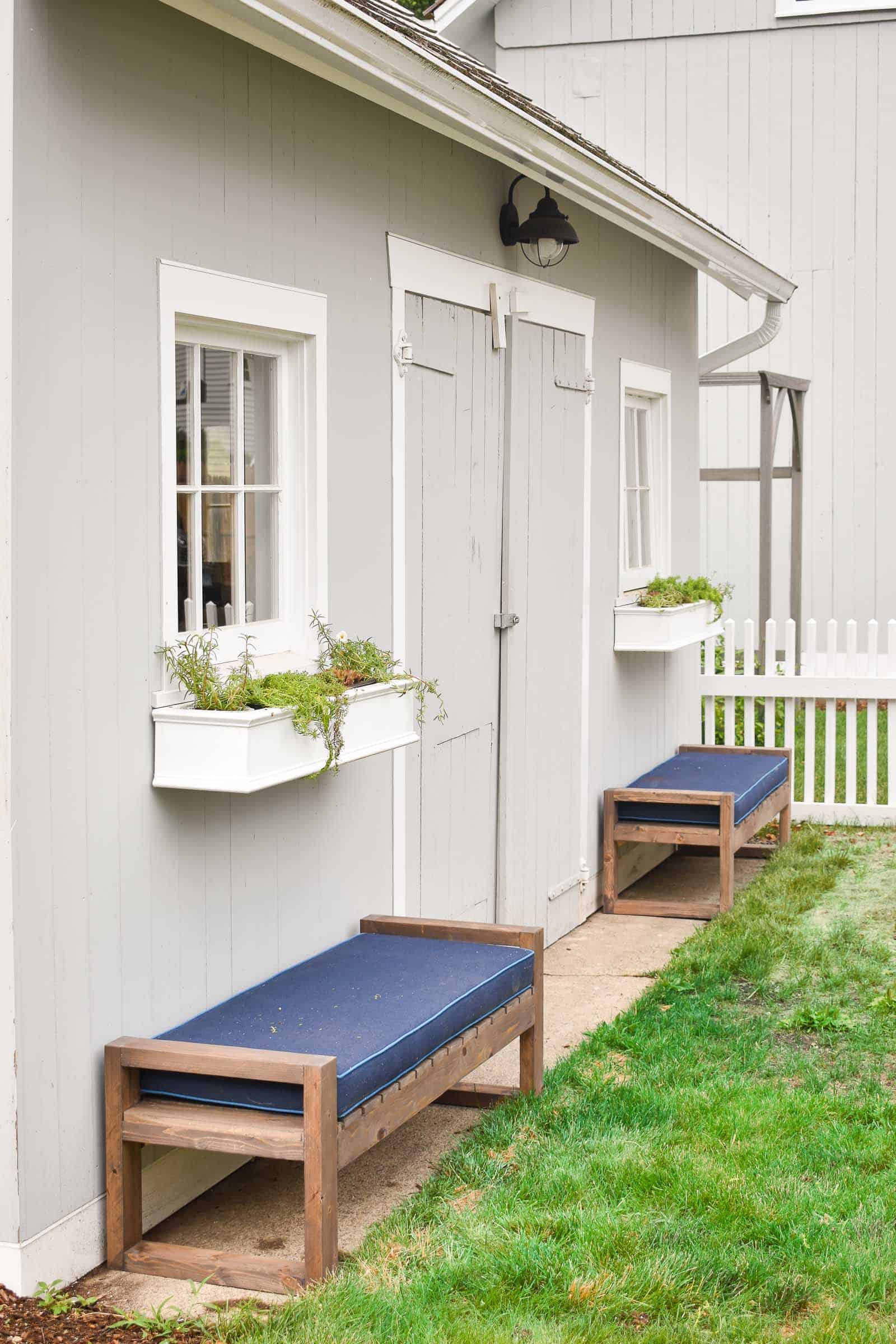 I suspect these benches won't get too much seating action over there, but I love how they add another layer to my shed, and having the pair on either side of the door is a fun decorative touch.