Hello, my people!!! I'm back from an incredible weekend in Atlanta at the Haven conference and sharing this months Thrifty Style Post with my ninja style team! I have a recap of the conference in the works for later this week so hang tight on all the deets. This month I thought I'd share a dresser that has taken some heat, and it's sort of become metaphor for all sorts of things related to this blog of mine. May I present Martha's repainted dresser.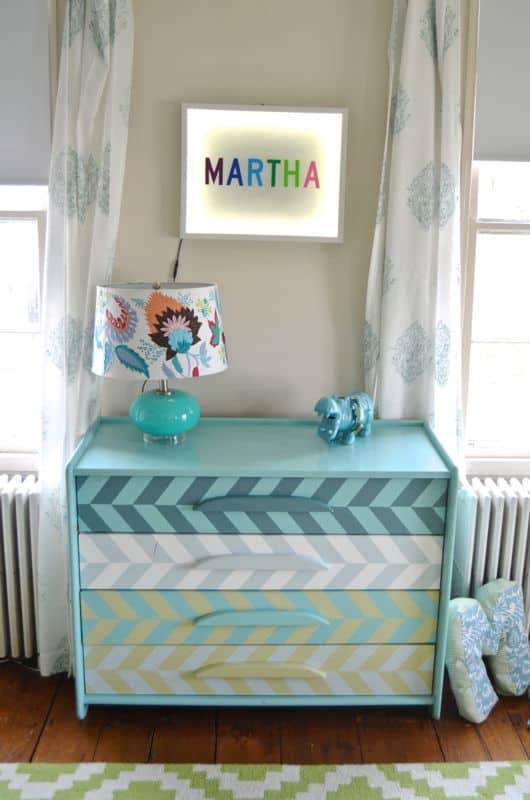 I found it on Craigslist and it looked like this. I didn't think ANYthing of painting it because well… I didn't like it. But… you all know how that goes.
As is OFTEN the case with my ideas… I couldn't make up my mind. Hence the crazy assortment of colors and pattern going on here. Here's what I couldn't decide between: the herringbone pattern and an ombre. I had the great idea of combining those two. Ya know… because both are super subtle 'looks' and all.
And then I screwed up. I measured the drawers before painting to make sure they were all the same size. They are. But inexplicably… they fit into the dresser in their own specific spots. (Takeaway here is to label your drawers when you remove them…) So what you are looking at is a lovely patterned dresser… with mismatched color gradient. Oh well. At least I chose seven different pretty colors to work with, right?
What has been your biggest DIY screw up?
See all my other thrifted treasures here and join me on Sundays when I share my favorite finds. (It's like virtual flea market shopping!) to my Facebook page
Other posts that feature this old gal?
• Kids Shared Bedroom
• DIY Lightbox
• Martha's Desk Area
• Reupholstered Ottoman
The BEST part of these Wednesdays, though… are my partners in thrifty decor crime! Meet the team and hop around to all their blogs to see the clever ways they're designing with their scores.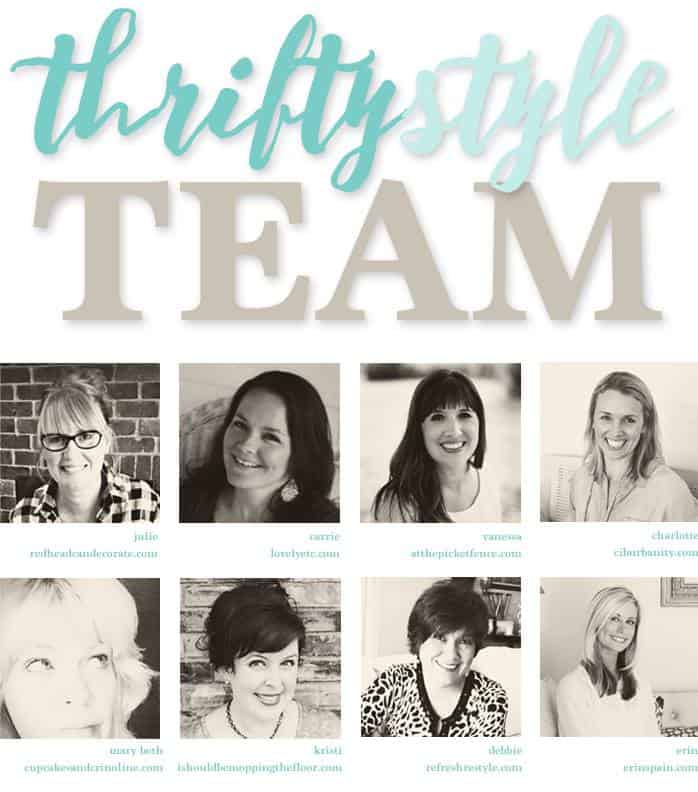 Loading InLinkz ...