Favorite Christmas Projects from the Blog
Every December I share all sorts of fun Christmas projects and then they sit around all year feeling sad and neglected. I know Christmas is in a week, but I wanted to give some of my old posts some love so I figured I'd share them… just because. I still have a few gifts to pick up and many gifts to wrap, but the house feels festive and we're counting the days!
I am a 12-year-old girl when it comes to mermaid sequins and the idea of a giant Christmas tree made from them was too good to resist. This mermaid sequin tree is a favorite and the kids love 'decorating' the tree by flipping the sequins back and forth!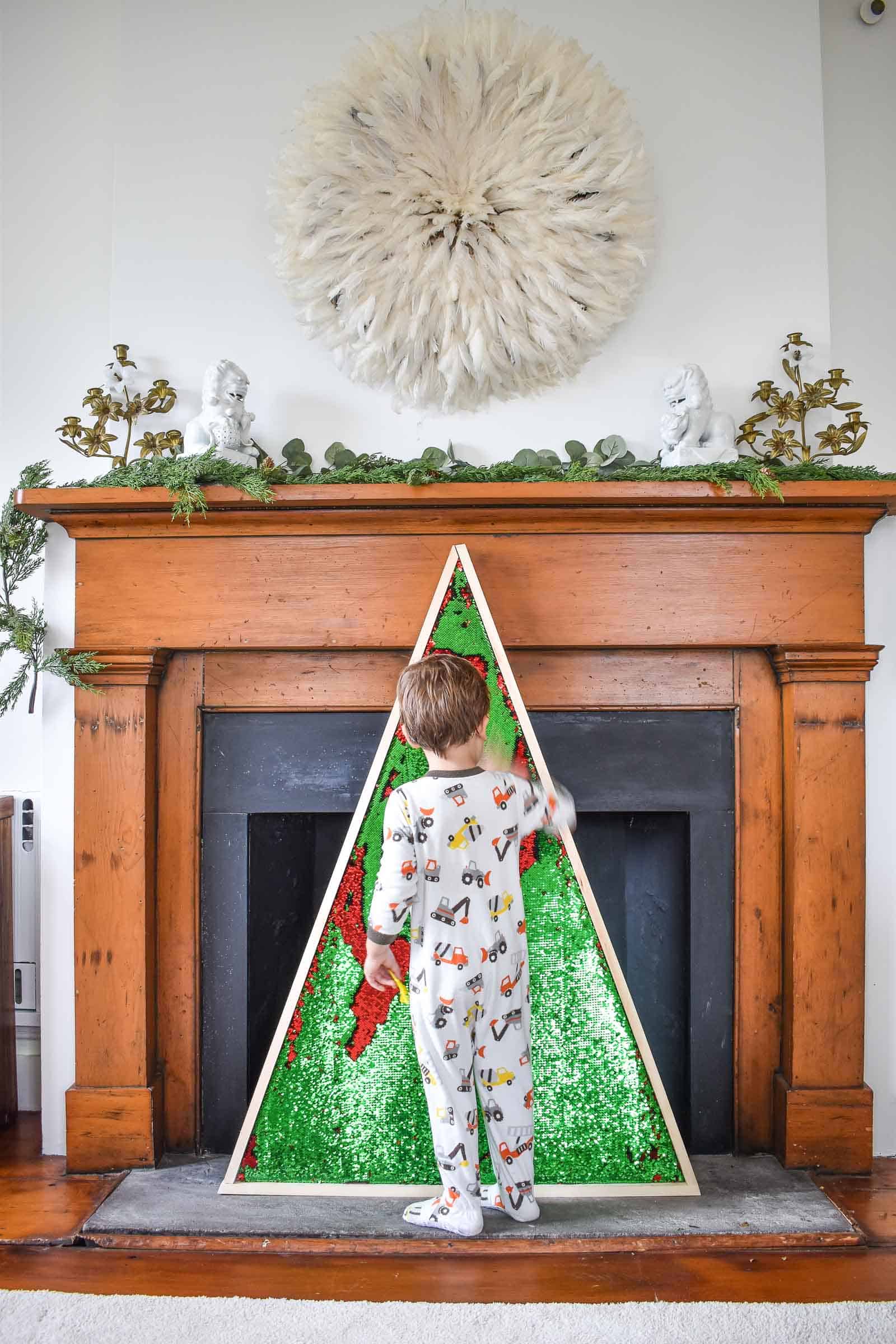 This was inspired by one I saw last year at Target, but it's made from common pine and was really easy to assemble. The kids insisted on dragging the mailbox out again this year and I *think* there are a few love notes tucked inside that I need to  check out!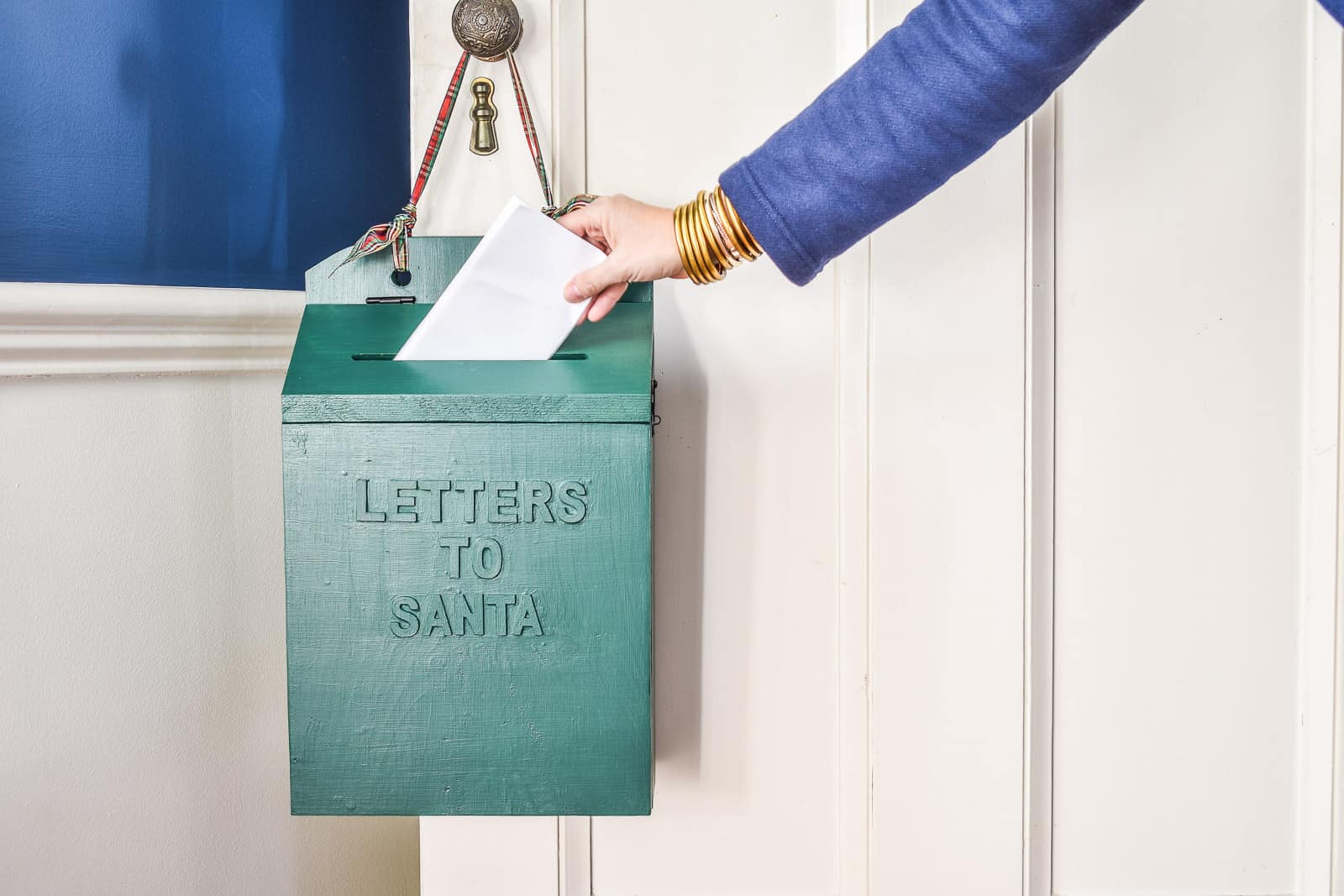 On Christmas Eve, the 9 Smith stockings (dogs get one too of course!) get left around the living room, but until then we display them on this stocking post I made a couple years ago. It's a simple foundation that you can embellish however you want!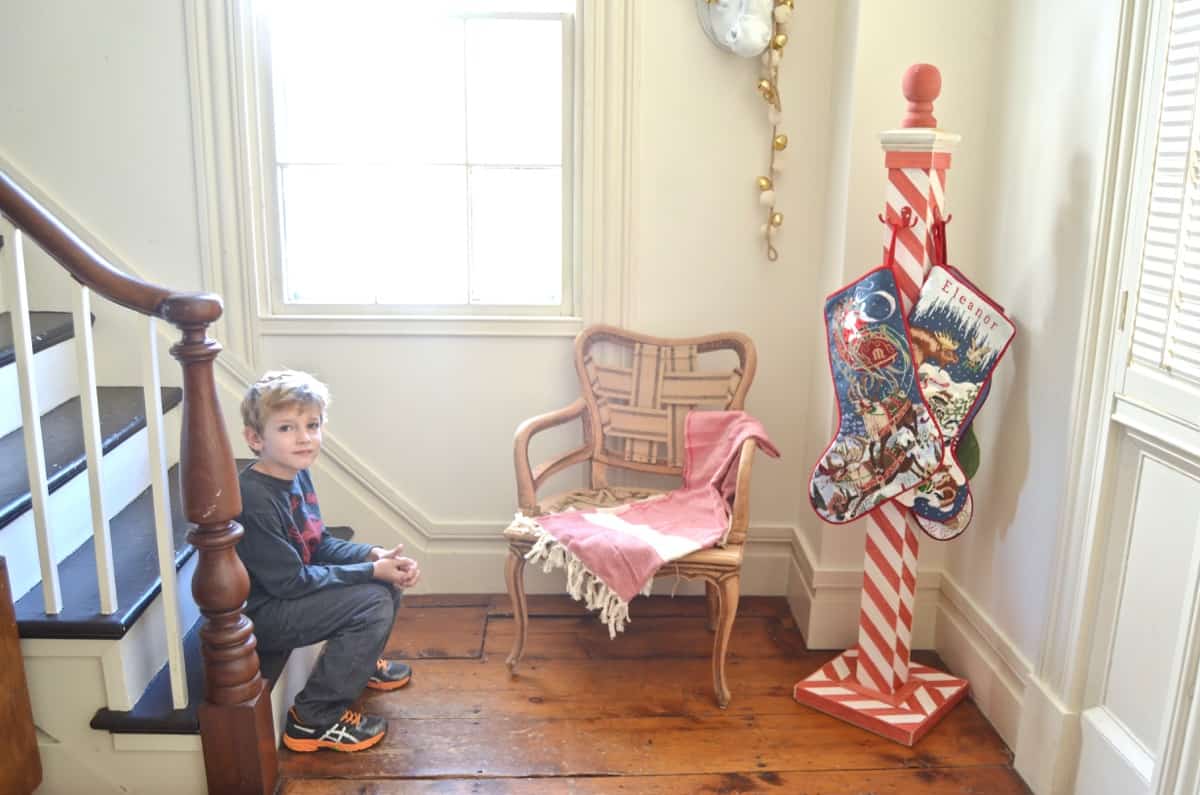 This has been part of our decor every year since I made it. I swagged it on the mantel this year and lots of you asked about it, so I have to share it here! If you can thread a needle, you can make this. And because I used felt… it will probably cost you less than $10!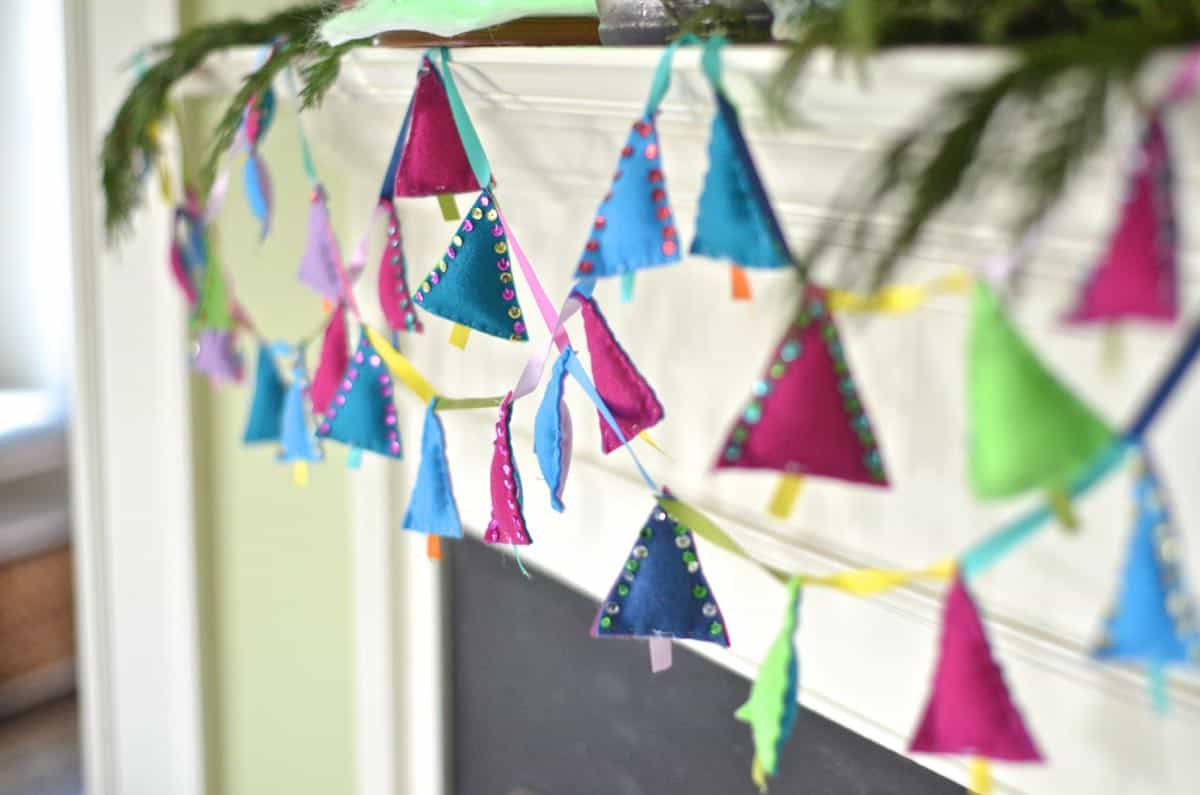 Finding Christmas art isn't necessarily a challenge, but finding the *right* art can be tricky! I love these vintage-looking papers so I made a simple frame to go with them. It's hard to tell in this picture, but they're fairly big- something close to 24×36.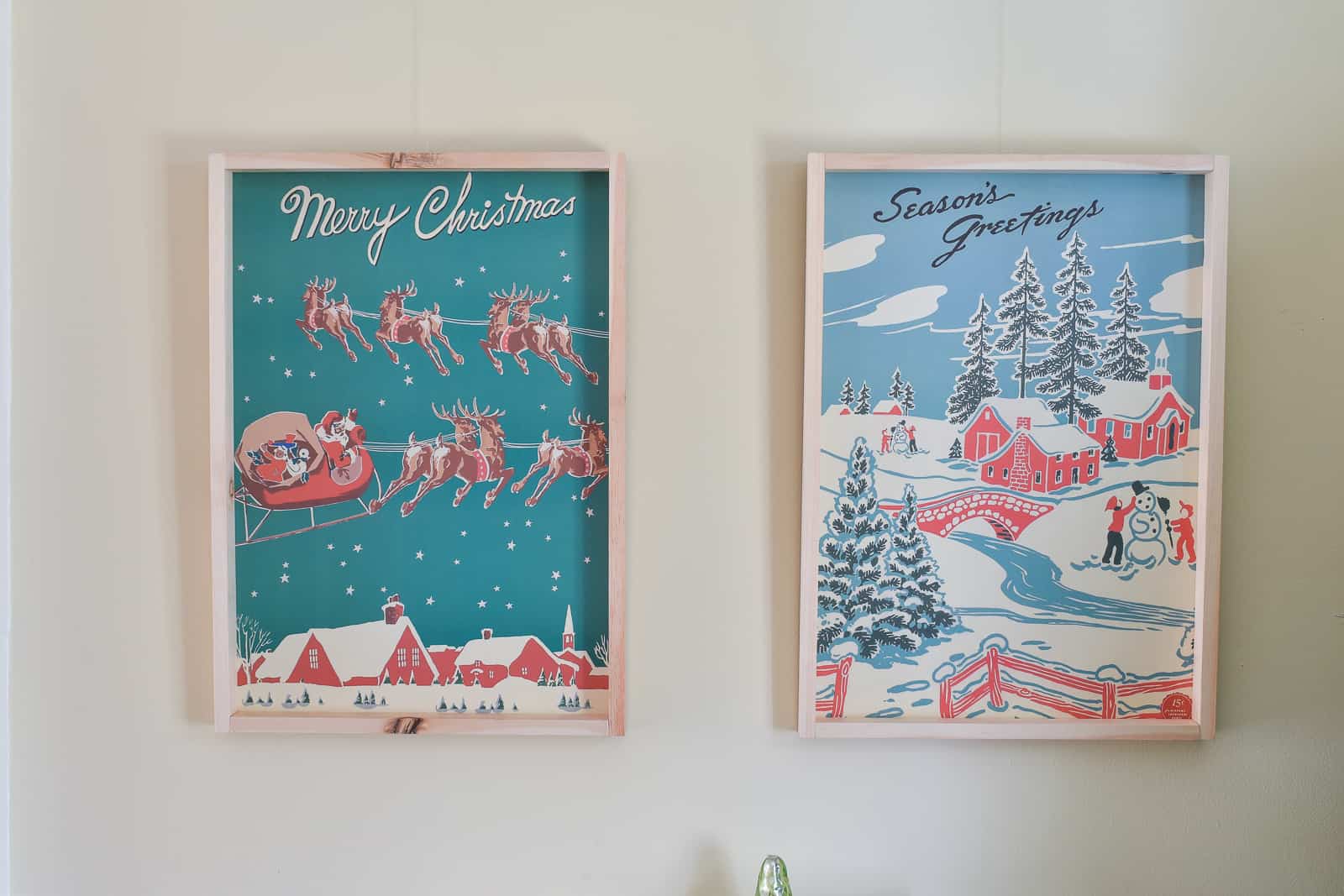 A plain doormat will set you back $6. Using only painters tape and some leftover craft paint, I was able to make these sweet Santa-inspired holiday version!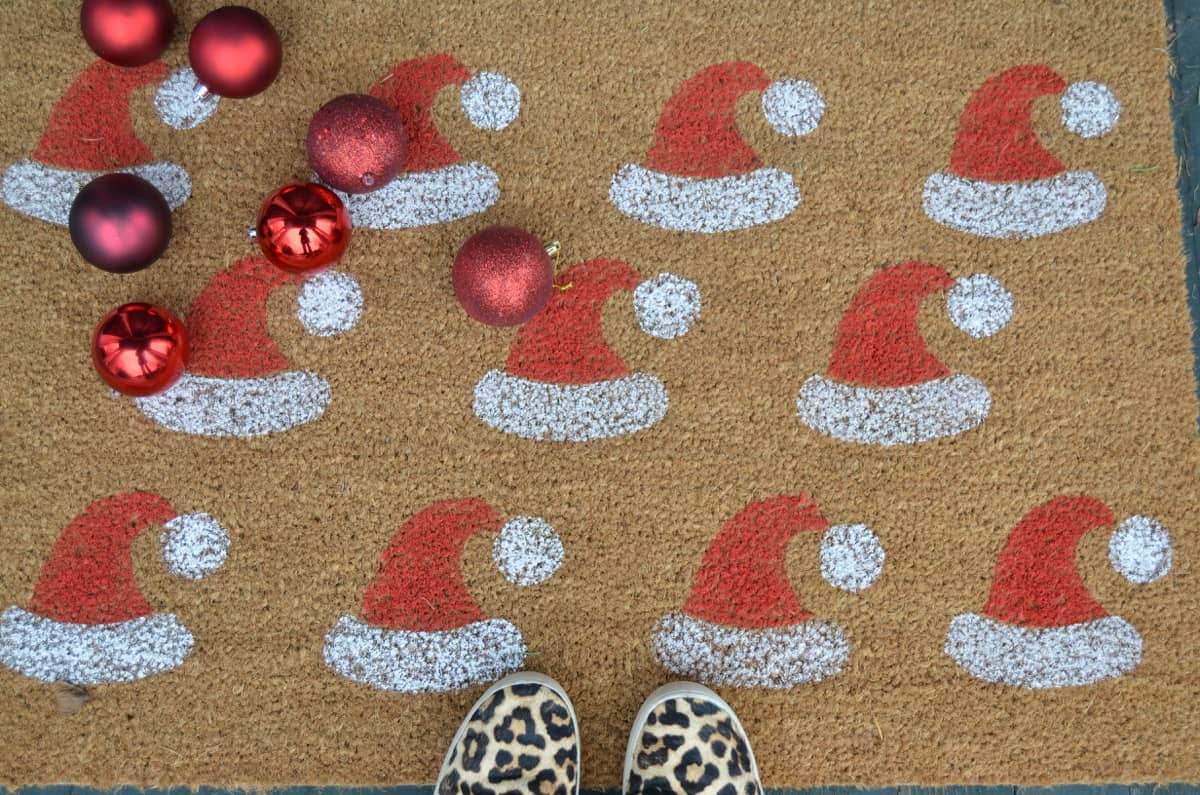 I know you can go to any store nowadays and buy an 'ugly Christmas sweater' but we had so much fun making our own! I went to the thrift store and found something that would fit Eleanor and then we just added things from my craft stash!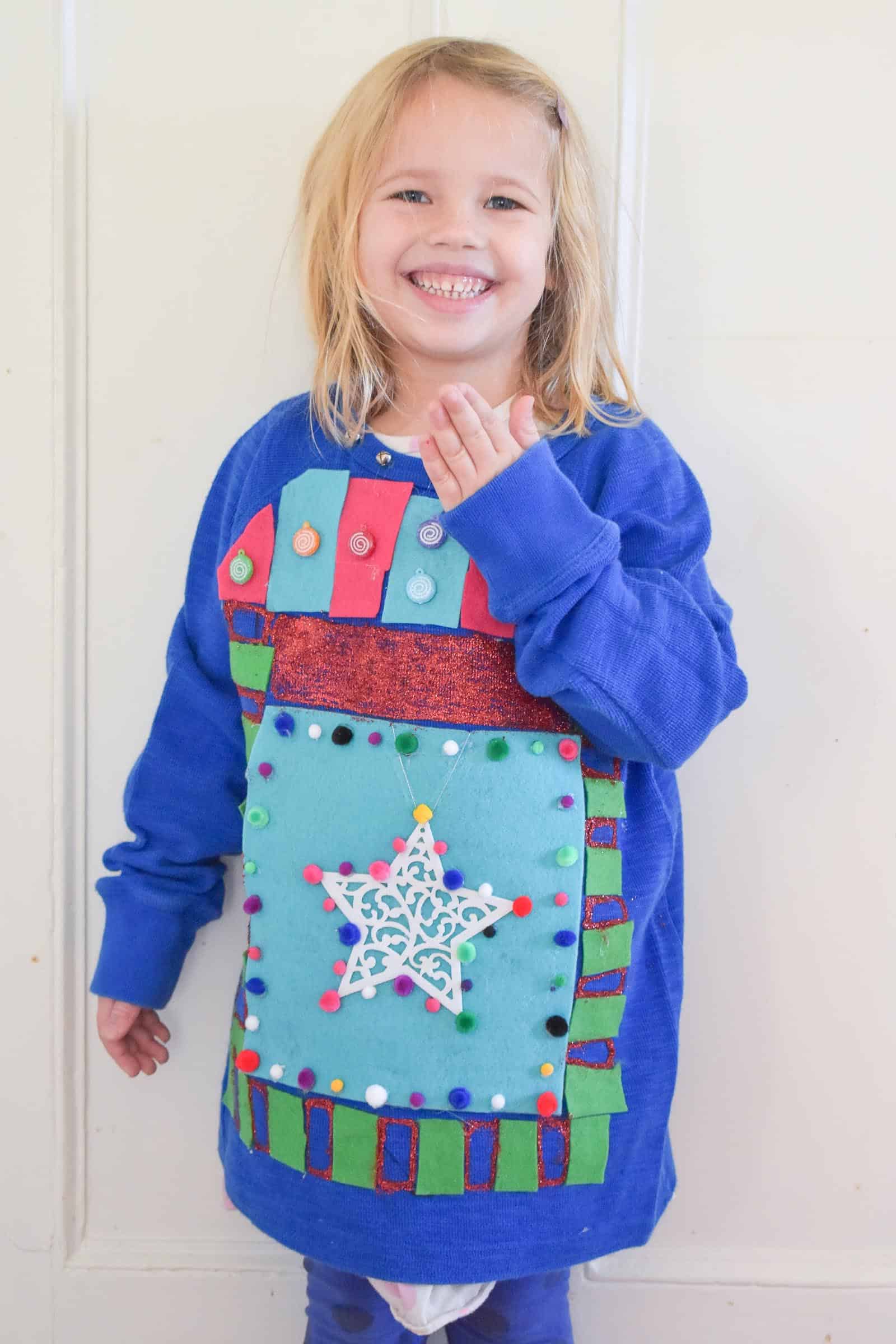 Turning basic white pillar candles into these fun and festive ones couldn't have been easier. I love that you can customize with any color that fits your decor and obviously… glitter.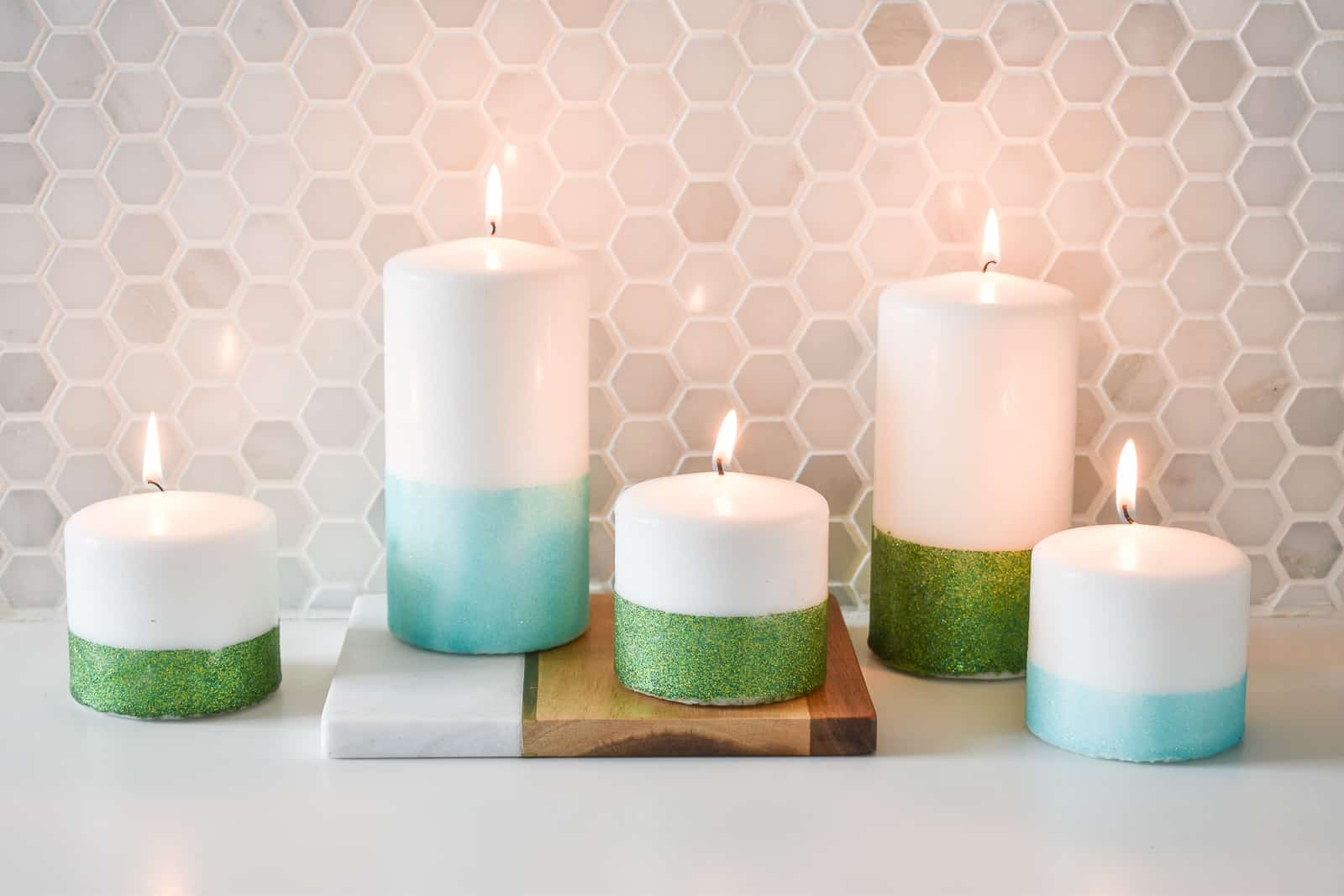 I made this for New Years Eve, but have always thought it could be basically year round. If you saw my Christmas table last week than you know that I love anything that involves a disco ball.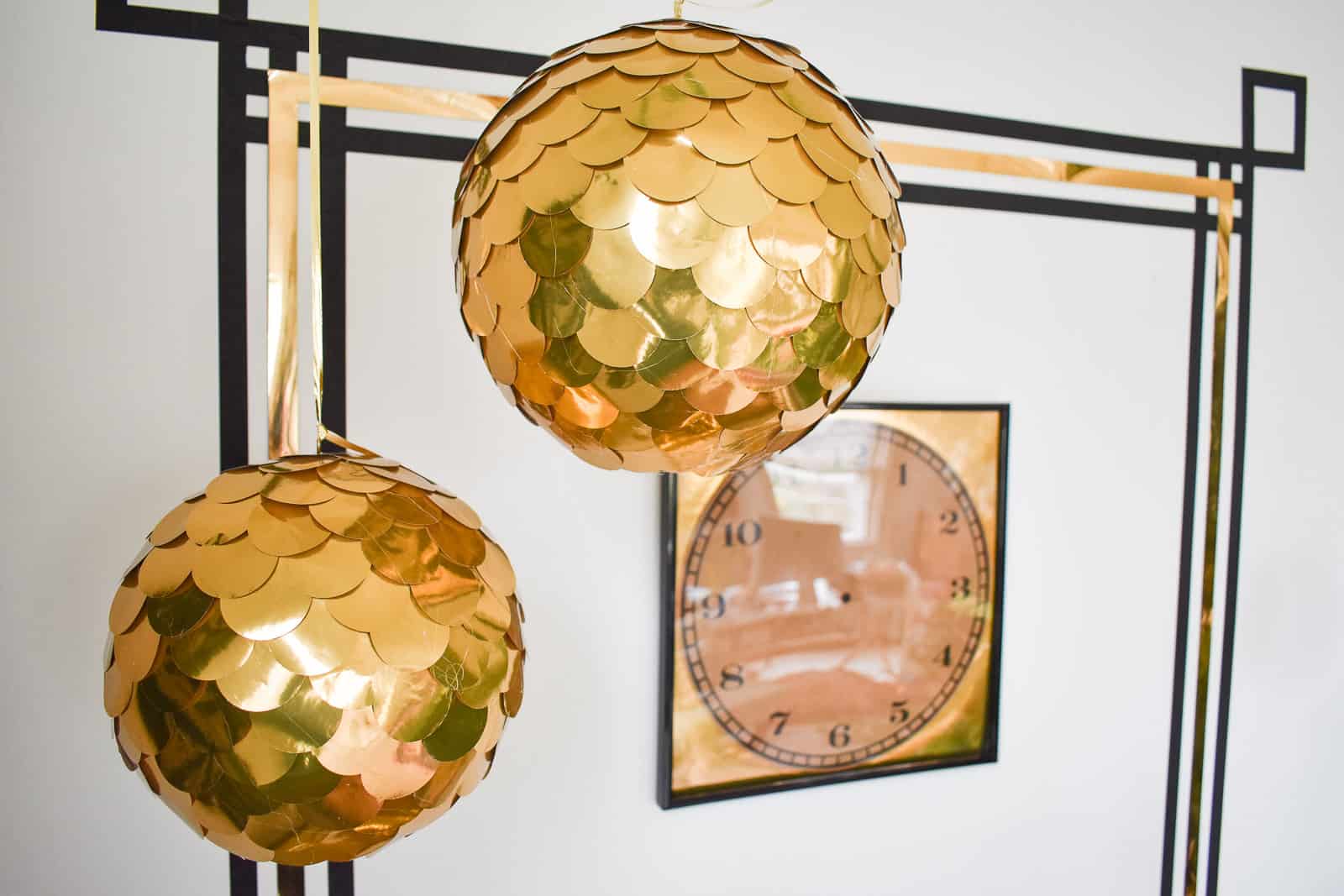 Last but not least, two years ago I helped design a space for a local historic home during their Christmas tree celebration. I've always loved this fun retro Christmas decor… complete with a Zelda machine!