What's Stopping You from Taking on that Project!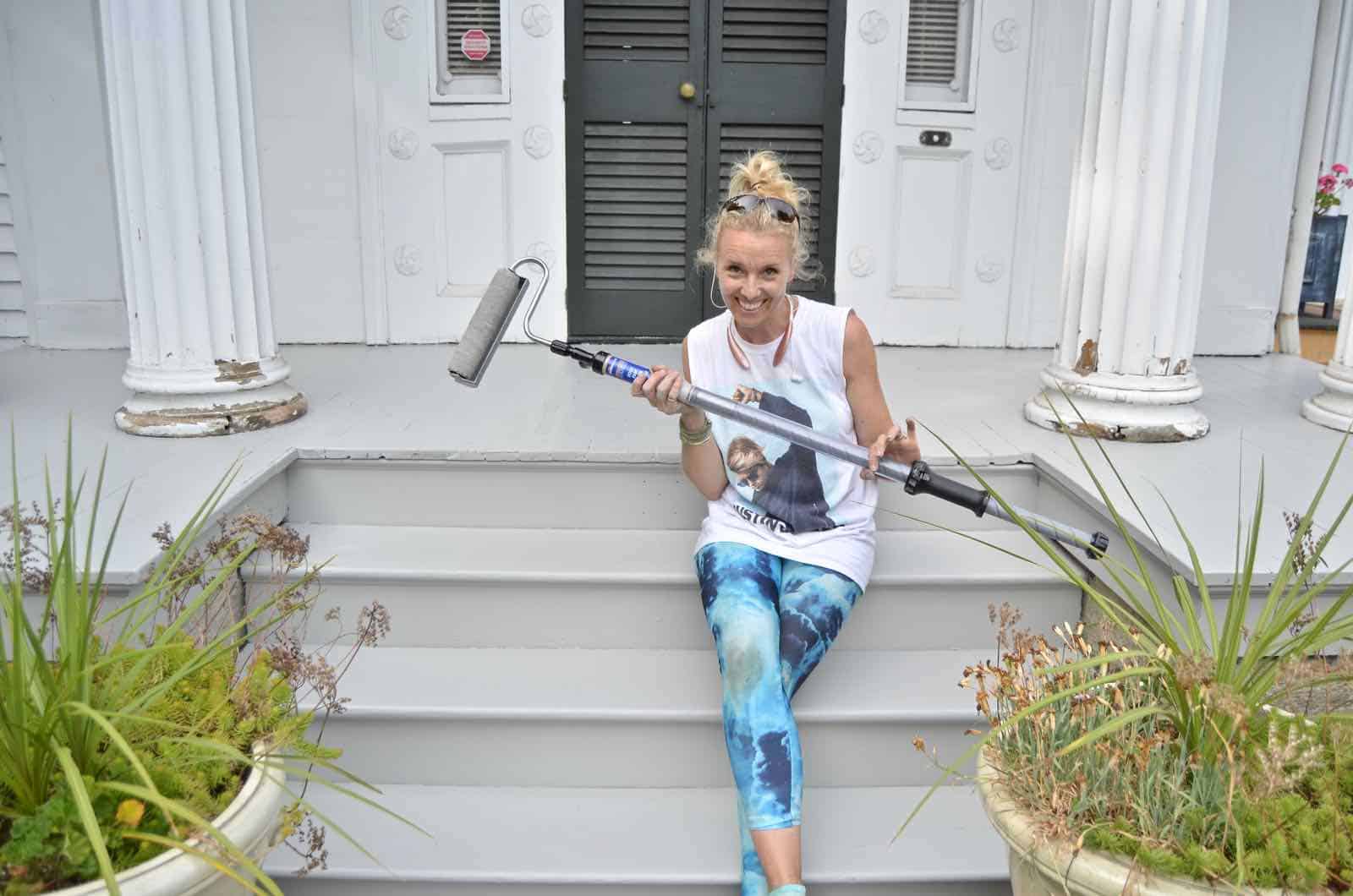 Do you have any spaces in your house that have you frozen? I call it room paralysis and it can be an enormous hurdle when it comes to decorating! I often get asked "where should I start" so I thought I'd chat more about that with you today! I asked in my private Facebook group (subscribe here to join) what were some things stopping them from taking on a room makeover and I have some possible solutions.
1. Where Do I Start?
This was a VERY common question and one that can feel SO overwhelming when you're staring at a room full of furniture, a pile of fabric, a fan deck of paint, and more. It seems silly, but I always say start with what you love. That might be a throw pillow and it might be a headboard. It might be an enormous couch, or perhaps a small dessert plate. Obviously a favorite scarf won't be the only way to start a room, but it might be a critical first step.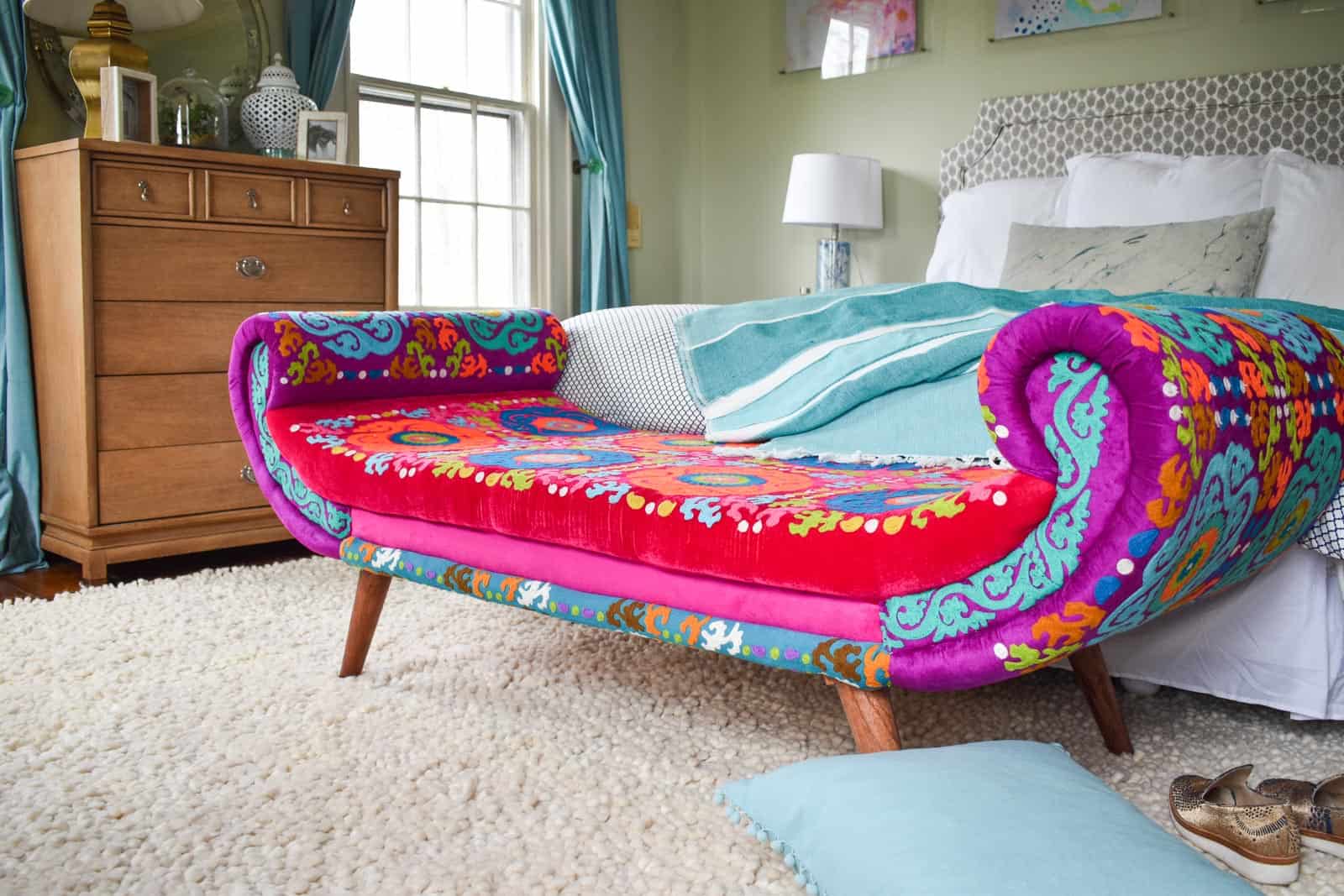 2. What's My Style?
Nowadays, interior design inspiration is everywhere! From Instagram to catalogs to movie sets… examples of farmhouse or minimalist or boho or mid-century modern are omnipresent. Figuring out which style best suits you is no small endeavor, though. Look around and see what you already own, and not just in the decorating category.  Consider your clothing, your jewelry, your artwork… when we first bought a house I kept pinning these minimal neutral interiors on Pinterest, but then I'd look at my clothing and realized that when I dressed for an event, I always wanted to have something that was closer to eccentric than conservative and often big and/ or bold in color or pattern.  I.e. no neutral farmhouse for me! Sometimes it  also just takes trial and error, which is a non-answer… See this distressed sideboard? Well now it's repainted and here in our foyer and I LOVE it. Those chairs? They used to look like this. Give yourself time… you'll figure it out!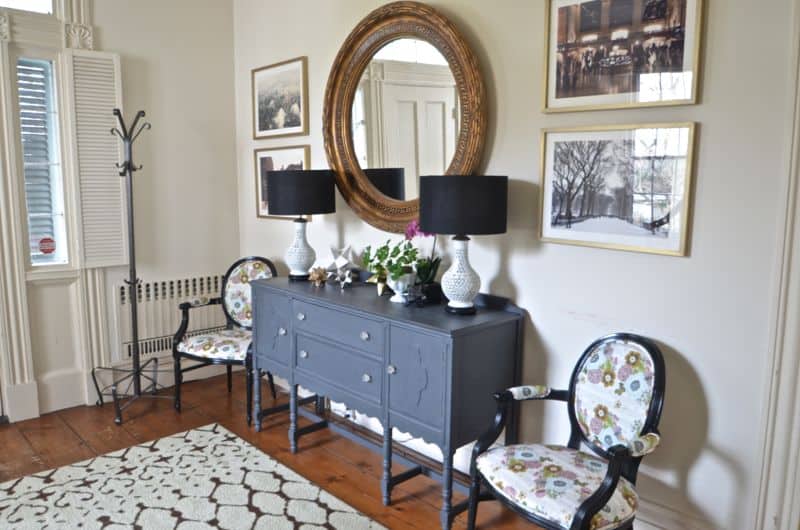 2a. What If My Style is Different Than My Partners?
Okay, great… now I know my style, but my partner's is TOTALLY different. Well, that's tricky. But not impossible! Pick and choose and make compromises when you can! Maybe you put fuchsia throw pillows on a leather couch? Maybe you have leather pillows on a floral couch? You get my drift. Mix and match and make it work!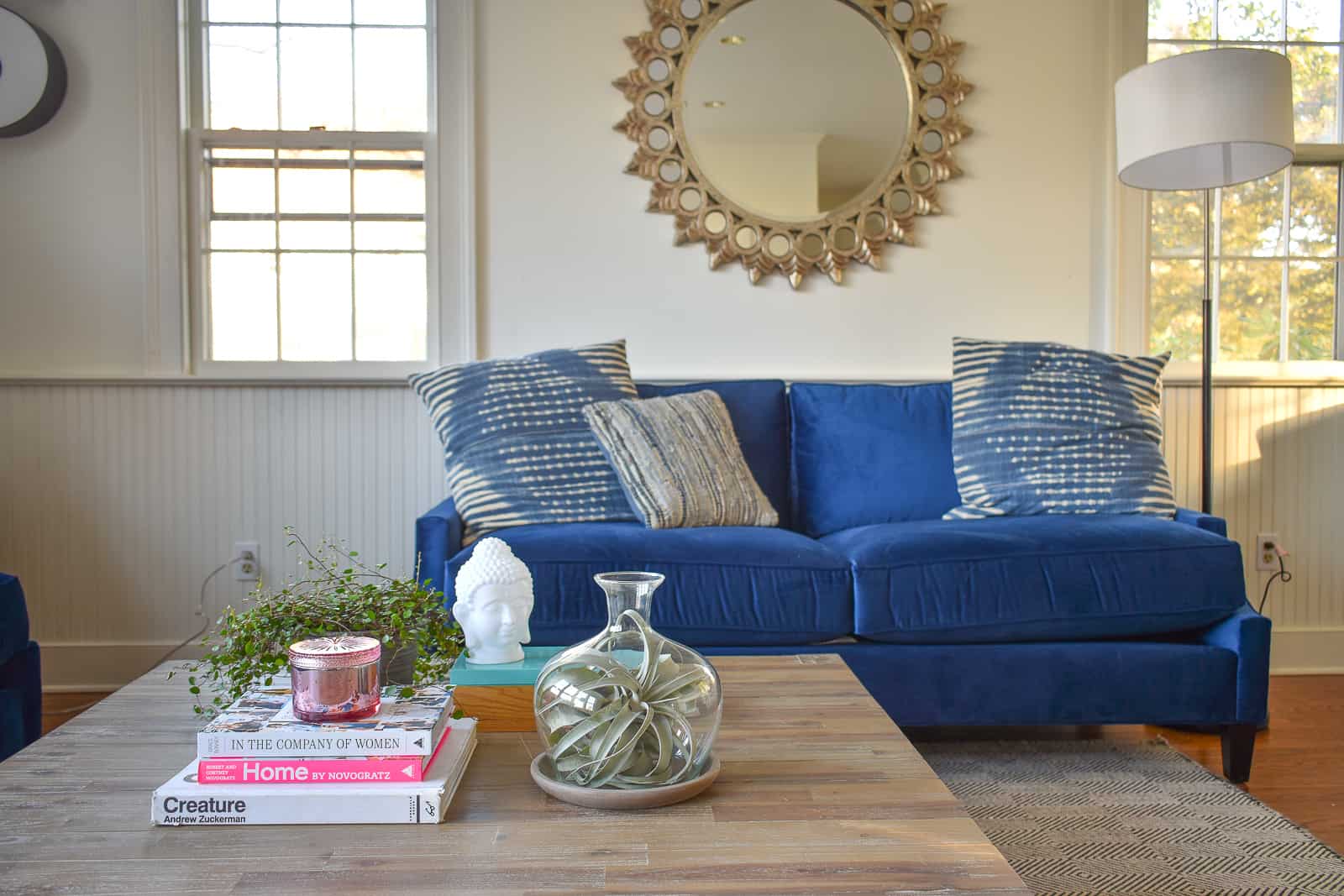 3. But It's Family…
Sometimes hanging onto things that we don't love is the problem…. "I have my grandmother's china cabinet, and it's never really fit the space but…" That lazy boy recliner only fits against that one wall…" There's no law that says you have to keep these things that aren't working for you. Craigslist or Facebook marketplace can be GREAT resources for getting rid of something that might have been weighing you down! I know that there are definitely sentimental pieces that we get from family… trust me, I've had DOZENS… but the ones I didn't love have gradually worked their way out of the decor or into storage.
4. Identify What You Can (and Can't) Fix
What aspects of a room design are you actually in a position to fix. Perhaps it's something pretty simple like the wall color… perhaps it's NOT something you can fix like how much daylight a room gets… Maybe you have a budget for everything but replacing the dated floor. This may not be the most helpful way to get out of room paralysis, but spending lots of time and energy thinking about something you can't change might just allow you to move on!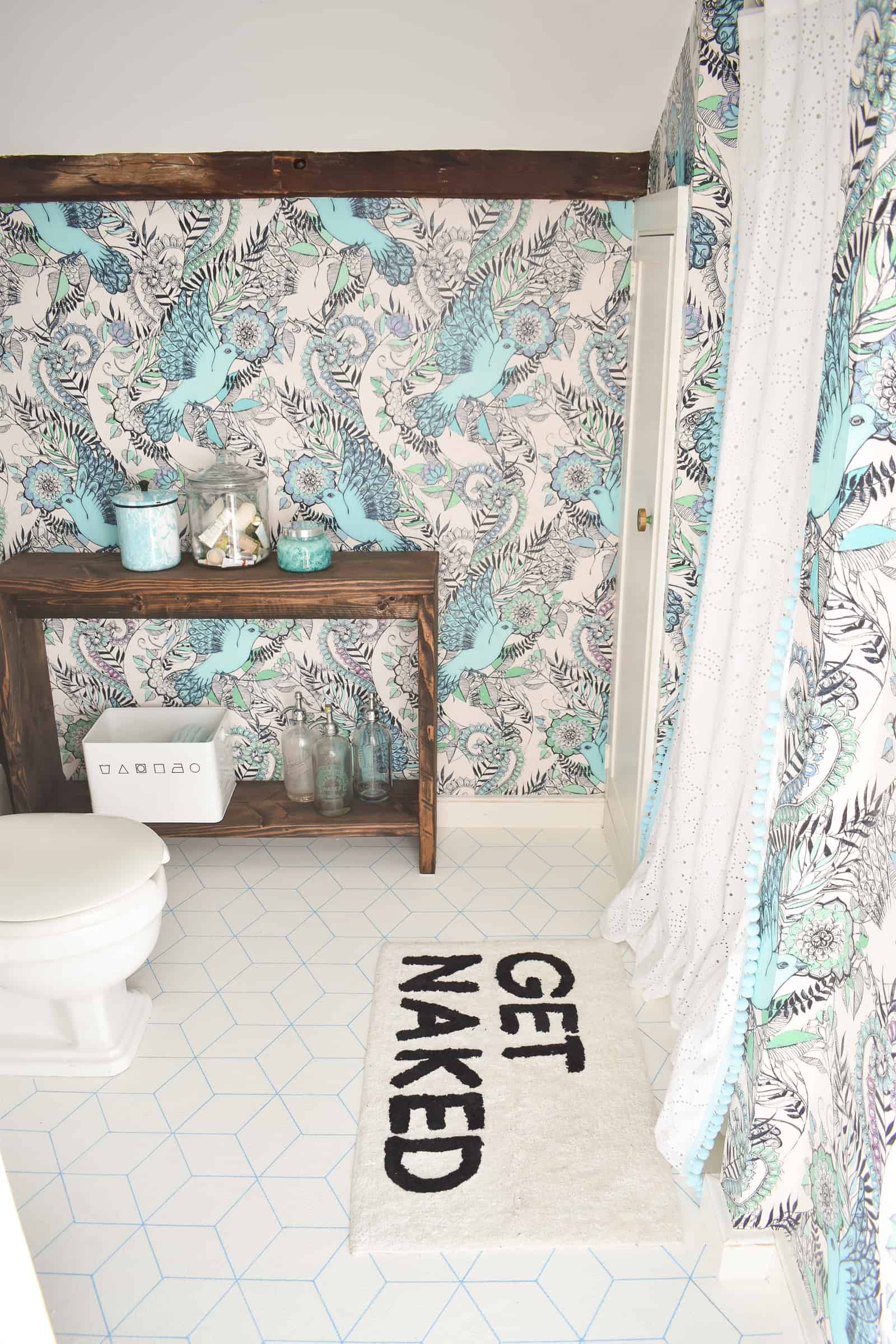 5. What's the Purpose?
What's the purpose of the space? Is it to be pretty? For the family to sit together and watch TV? Craft room/ homework area? The purpose can be as specific as you need it to be. There's no reason the purpose of your room can't be sewing and model trains and coupon storage… just make the space work for YOUR needs!  I'm working on guest room/ laundry area in one room because that's what we need!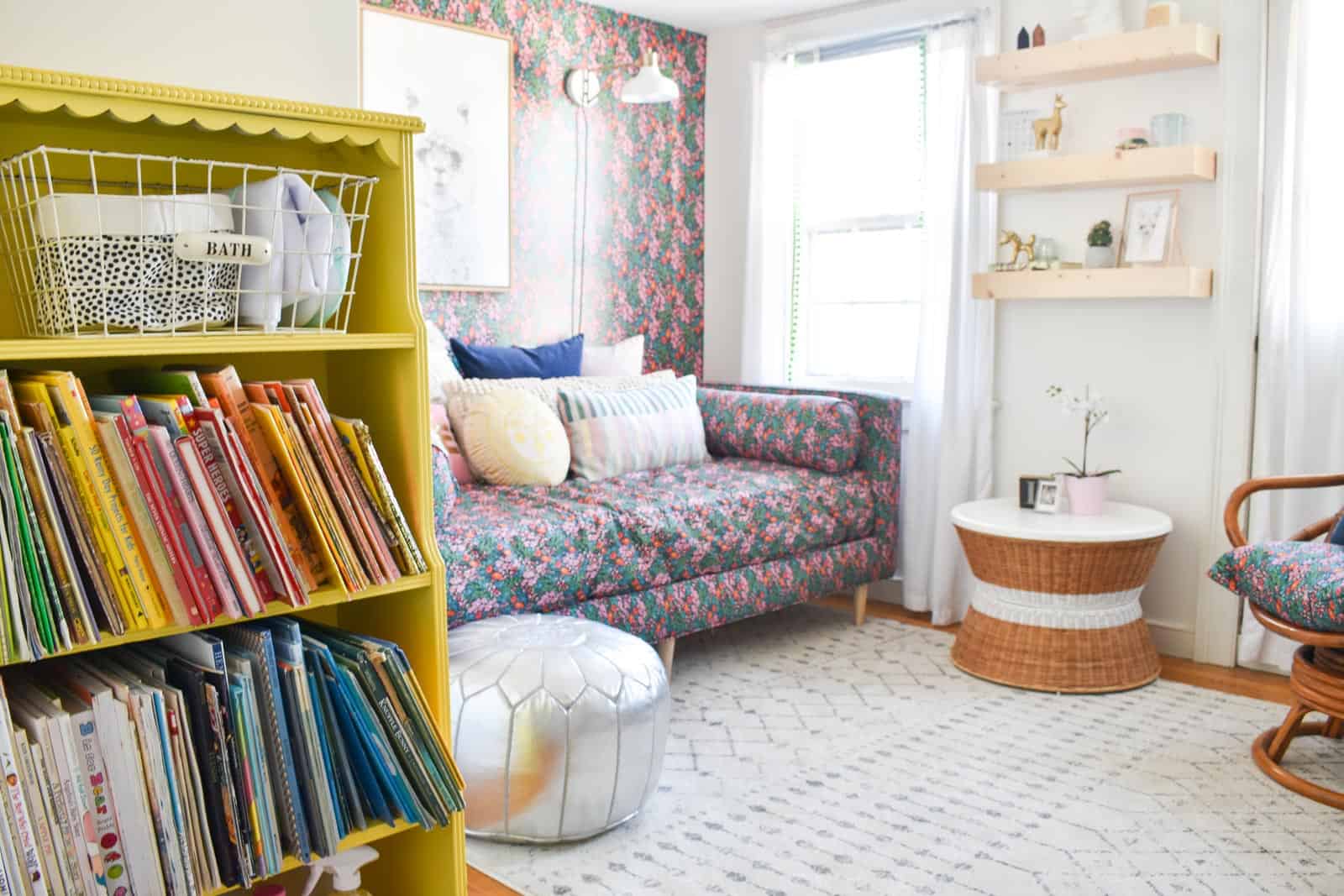 6. Get Organized and Create a Plan
Consider your room a blank-ish slate. It's probably not empty because I suspect there's some furniture that HAS to stay in there or some details that you'd like to include. Moving forward… what else do you need for the space? Do you need more furniture? Do you need to figure out a color scheme? Do you need to hang paintings and make the space feel a bit more finished? All of the above?! Make a list and tackle each item one at a time. Baby steps to a room makeover!
7. One Choice at a Time
If you still feel like you're overwhelmed, DON'T WORRY! Train your brain to isolate the different components that go into a finished space, (for me… these puzzle pieces are: paint, furniture, wall decor, accessories, window treatments, lighting….) and pick one area to start with. One. In our dining room, I was obsessed with our blue glass chandelier and that was the first thing I purchased for the room. It was a little fun, a little colorful, a little unique… and because of this choice, I was able to move forward with my decision to paint the table blue, add a patterned rug, bring in that blue and silver painting… all because I made the first choice.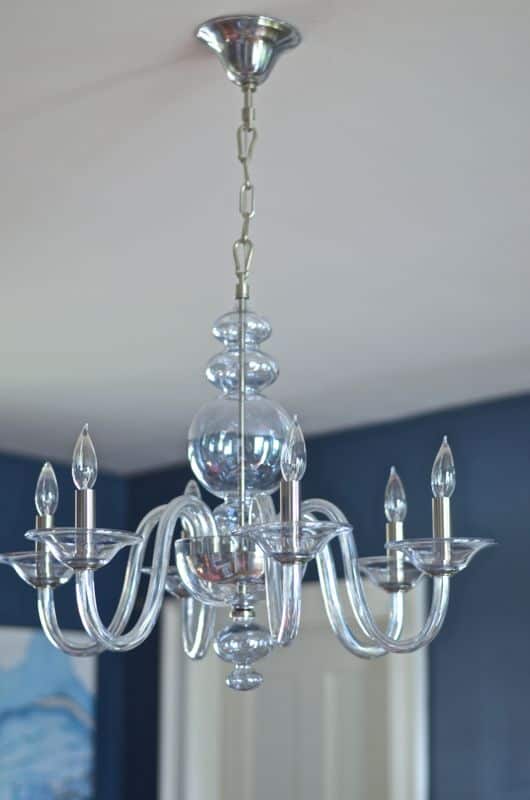 Sometimes I fall in love with a fabric or textile like I did with the rug/ curtain combo in our master bathroom. Because these were both so bold, I color matched the blue in the curtains for the vanity, and left the rest of the space was a little more neutral. All because I chose a rug and a fabric.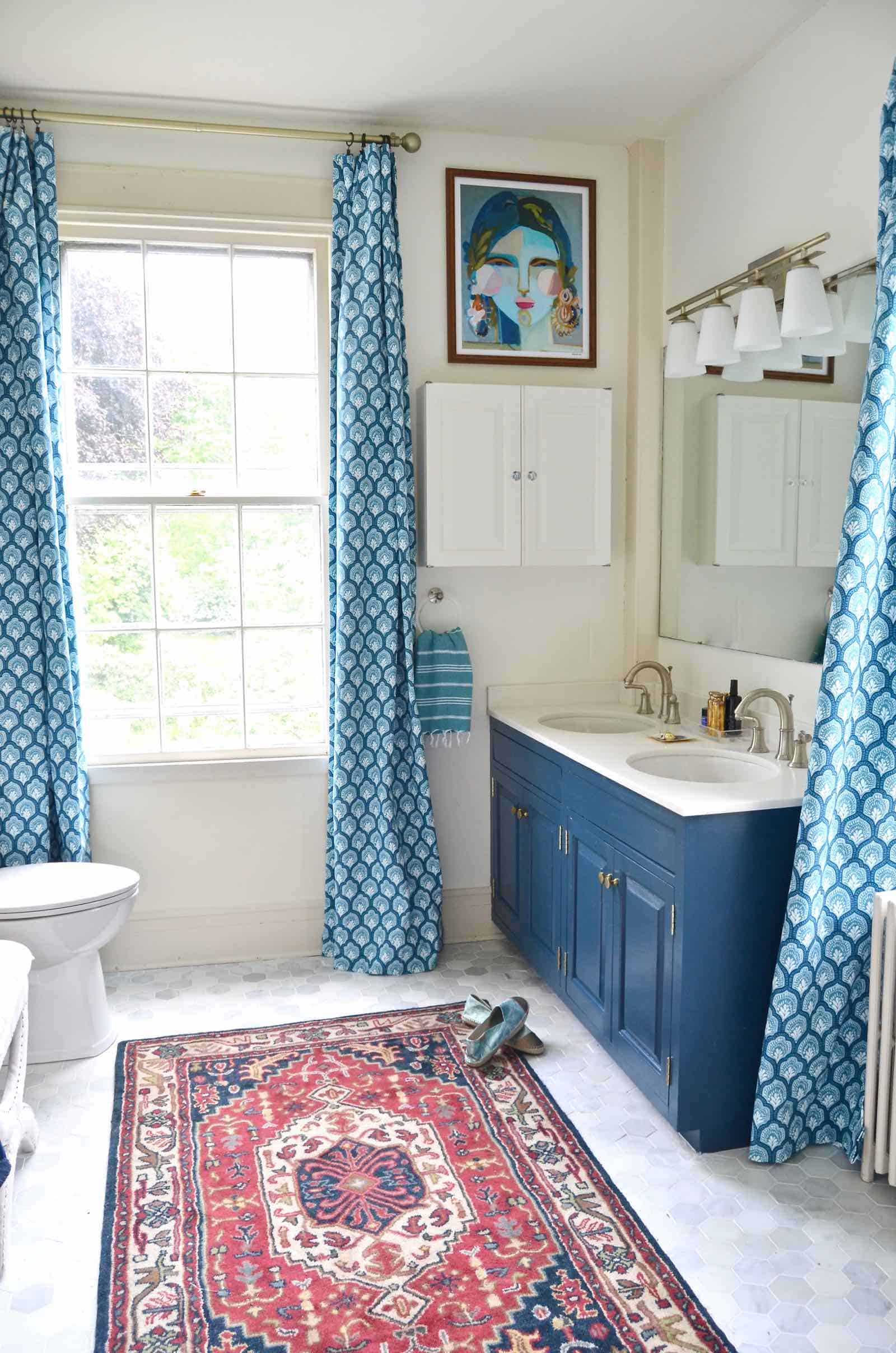 8. Don't let perfection get in the way of good enough
There are rooms I've done in the last two years that I ALREADY want to tweek… Sure, if tweeking means I want to pull up a tile floor, then that's not great… but sometimes it's as simple as painting a wall or moving around furniture. Tweeking is part of the deal and you're never going to get things perfect the first time.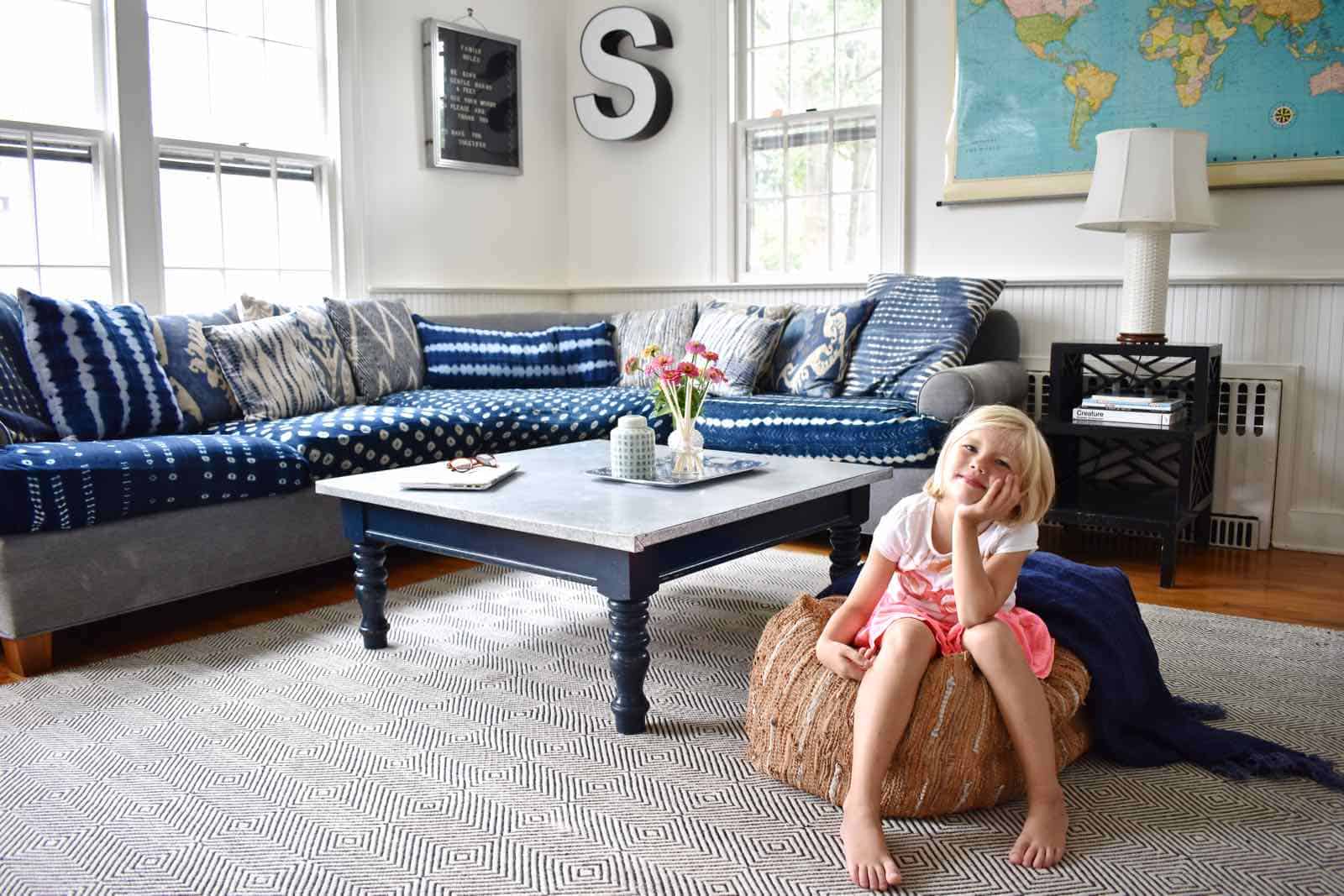 9. Furniture Layout
Create a vision board. This is an EASY way to see if you're on the right track and it can be a really fun way to get excited about a new space. I wrote a post on how I create my design boards here… essentially seeing how colors and patterns and furniture pieces all look together. And just last week I shared my experience with online design site, Modsy if you'd like a little assistance.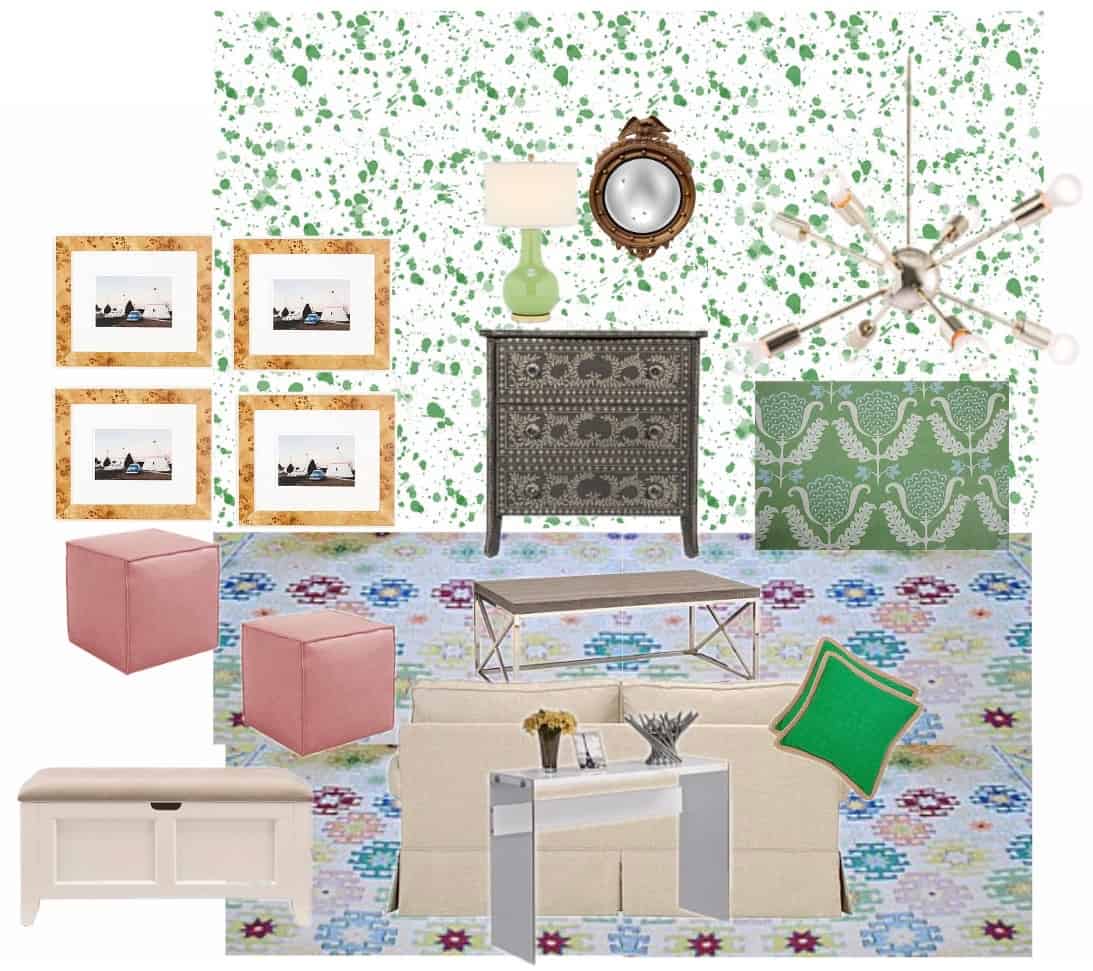 10. Budget
I did a little crowd sourcing and understandably, budget is a BIG concern. There are certainly times in my own house when I've partnered with a brand so I get some help, but more often than not… I have a budget of nothing. Chances are, there are lots of things you can do 'on the cheap'… I've redecorated lots of rooms before we had budget (or time) for painting! Sure… it's not ideal, but it was slowly but surely getting us to the finish line. I don't have the budget to paint the trim in our house… it's all off-white, but… I couldn't stand the wall colors so I've painted lots of them white and the trim remains untouched. Ideal? Nope. Better than nothing… yep.
11. Choosing a Paint Color
I wanted to address this one separately because there aren't many things more intimidating than a fan book of infinite possibilities and a blank wall. I'm not *great* at choosing paint and I'm no nearly patient enough, so take this all with a grain of salt. Here's what I have to say about paint: try not to overthink it. Yeah… when you have 19 shades of off-white on the wall, they all look slightly different, but… I'd be willing to bet that you might not notice the difference between cloud white and white cloud once it's on the wall. Choosing a paint color for walls is HARD. I default to Benjamin Moore's White Dove and bring in color with furniture and art and rugs and accessories. Look up colors on Pinterest to see how they look in different spaces. And remember that we all make the wrong choices sometimes. I matched a green in some fabric for the walls in our old living room and I look back now and think it all looks REALLY bright. Live and learn!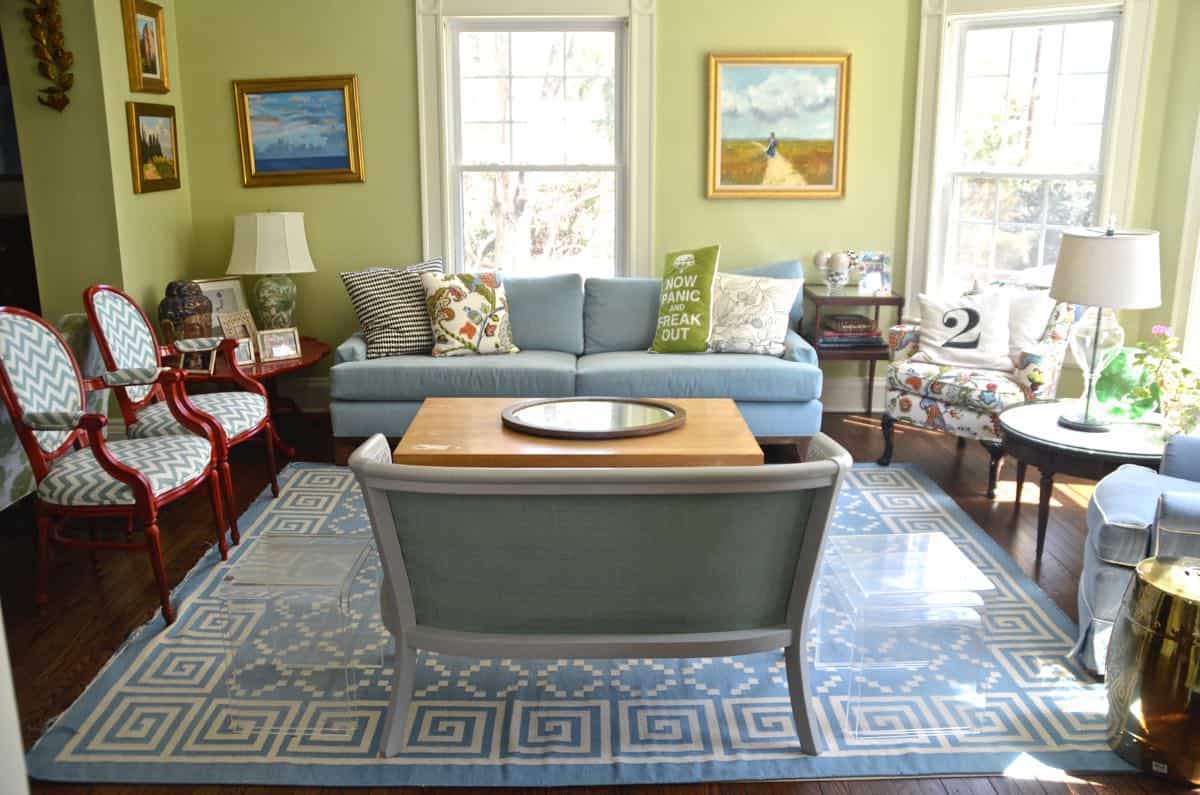 12. Time… Or Lack Thereof
You get home from work at 6, put the kids to bed, watch some Bravo and get into bed. How the heck is there any time in here for design or DIY? I get it. It's super hard and no question you WILL have to adjust some things to find the time. Perhaps you edge the room one evening with a movie playing in the background, and then you come back the next day to paint the walls. Perhaps you invite friends over and put together a couple of Ikea pieces. Maybe you have to let the kids watch a movie so you can sew a pair of curtains. The room makeover may take weeks upon weeks of baby steps, but you'll get there and I bet you'll say it was worth it. So take a deep breath, motivate, and git er done!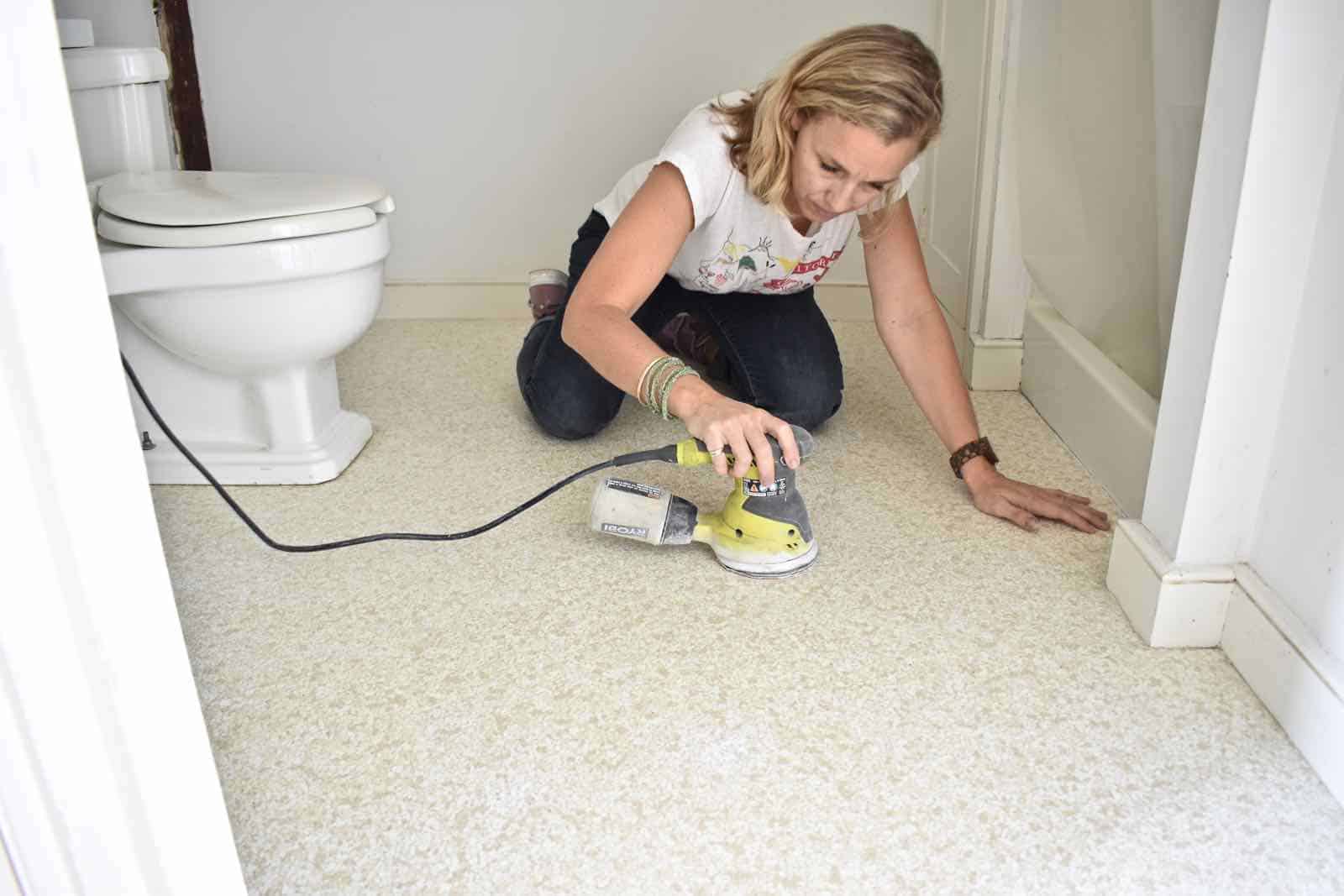 Just start!
Typically… the thing that's stopping us from tackling a larger project is uncertainty about the finished product.. but then 6 months goes by and that guest room is still filled with throw pillows and christmas decorations. If you truly have no idea what you want to do with the space, then spend some time on Pinterest… flag spaces you love… flip through catalogs and tear out pages from rooms you adore… maybe you'll paint one wall sage green and then realize you  hate it but guess what? NOW YOU KNOW!  So go and put away your Christmas decorations and sort through the throw pillows. That's step 1. Who knows what you'll discover about your goals for the room between now and finishing step 1!
Let me know… what's the hardest thing for YOU when starting a new space?